10 Candid Photo Ideas To Nail Your Couple Photoshoot
A candid photo captures emotions, joy and details that a posed picture can never capture! Here's how you can get the best collection of candid pictures that will bring back beautiful memories for life.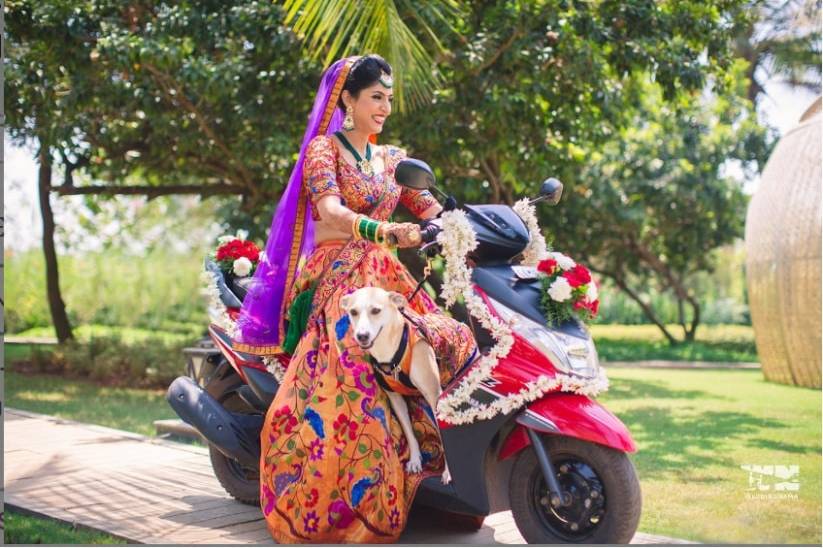 Just like wedding photography has been reinvented, a candid photo has taken over the clichéd and posed wedding pictures. A candid photo is real and raw; something a posed picture can never capture. When you think of wedding pictures or photographs in general, what is that one thing that you are trying to capture and freeze for life? It is the joy in the moment, the zillion emotions you are feeling and the real-life happiness that makes it a picture perfect moment, right? A candid photo captures all that and so much more because the focus is not on what's in the picture but the story behind it and the human emotions that add immense meaning to that moment.
Candid photos have replaced the awkwardly posed for photos that made everyone conscious at the dinner table or on the stage when the couple received their blessings and congratulatory words. The group photos are long gone now, and all that remains of it is one or two frames of the family all together. The candid photos capture everyone at their best and even at their worst and there is no other frame as beautiful as a candid one where you might be joking and laughing with your cousins or stealing a peck on the cheek from your groom or even taking blessings from teh elders. The purity of the moment is upheld and cherished through candid photos.
Posing for Candid Photos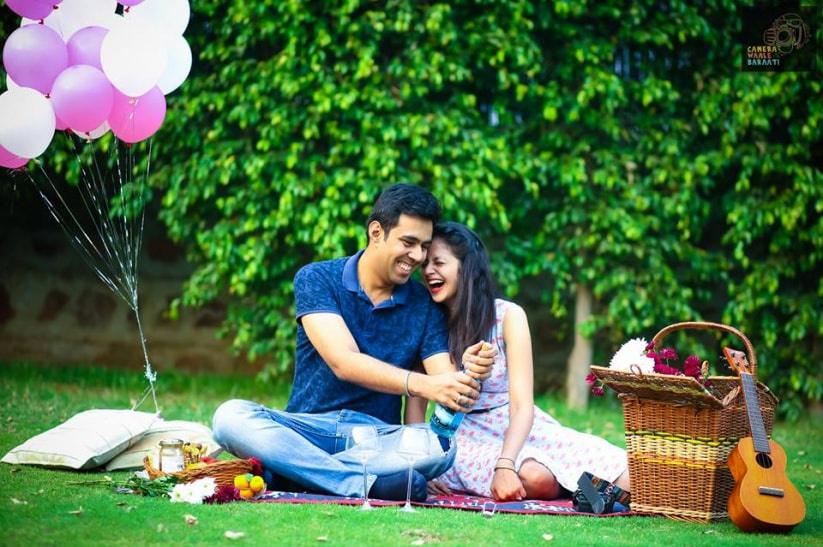 Well, a candid photo can also feel forced or posed if you try too hard! The whole point is to be effortless, be present at the moment and most importantly be yourself. Here are some ways to get the perfect candid photo:
1. Be in The Moment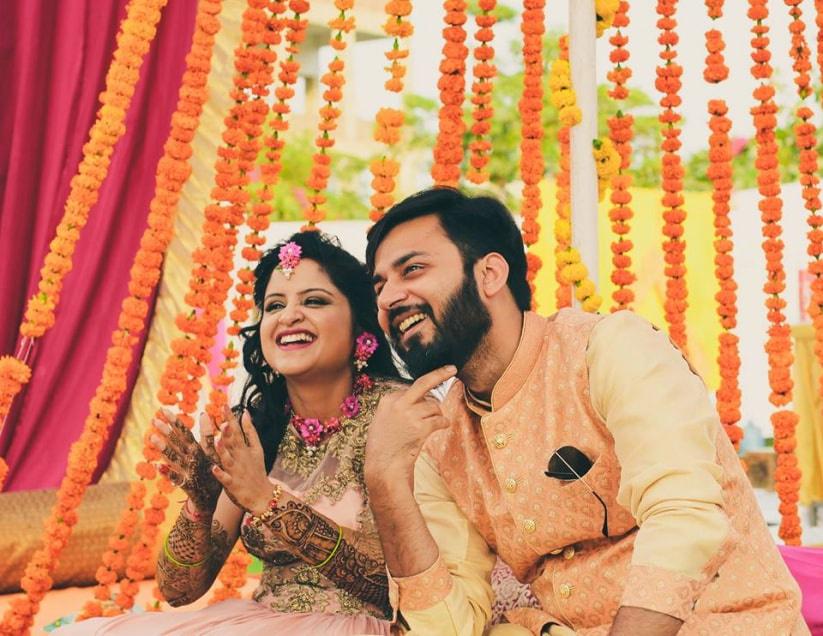 The best candid photo is the one where you are totally in the moment- mind, heart and body. Just go with the flow, be a part of the happiness and love around you and let the happy environment resonate through you. Be present to the ceremonies, activities, chaos and madness around you. You may be anxious or worried about the whole wedding affair, stop, and focus on what's happening in the present.
2. Enjoy the Process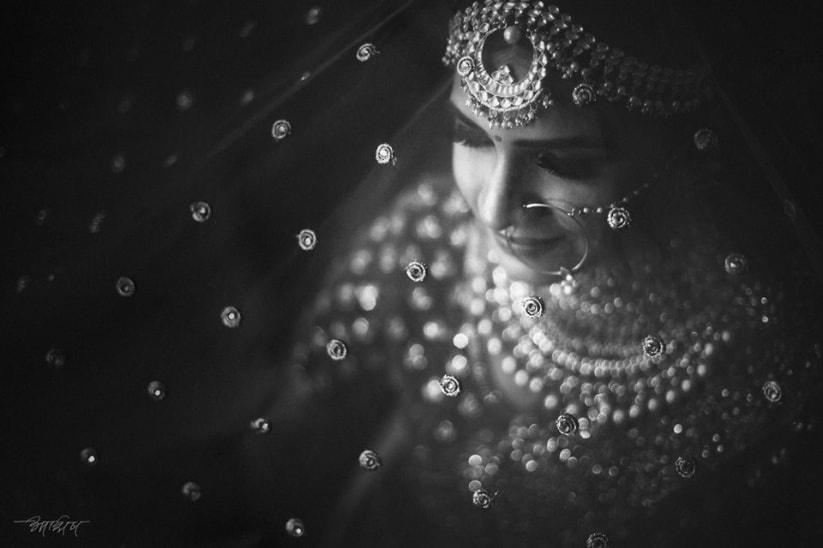 There are many big and small things that lead up to the wedding ceremony and the many ceremonies around it. Enjoy each process- getting ready, waiting, greeting friends and family, packing up, reminiscing... enjoy all these significant things and you will be amazed at the realness and rawness of the candid photo that can be captured along these many things you do and enjoy.
3. Feel The Love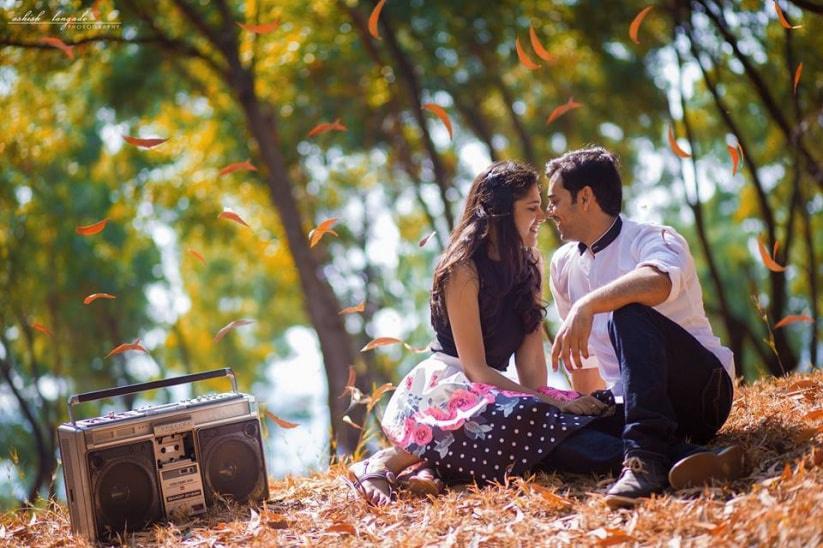 If you are planning a pre-wedding photo shoot, the most important thing to do is feel the love. Don't hassle about the clothes you are wearing or the setting; just absorb the love around you and let it be your focus. Look at your partner, look right into their eyes and shut every other noise and distraction around.
4. Be YOU!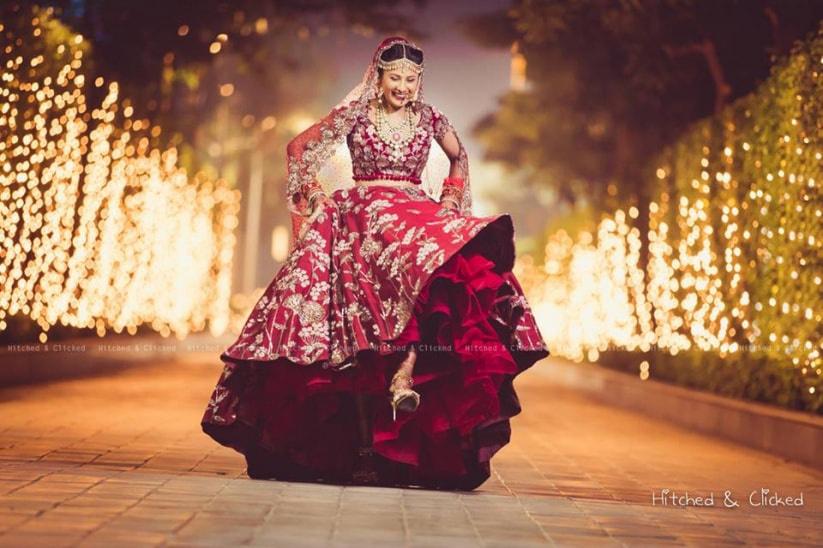 A candid photo is real and that's only possible when you are true to who you are. Quirky, funny, shy, flamboyant, outgoing, fun-loving... just be who you are and the pictures will be absolutely brilliant. Don't try to fake a shy or coy bride pose if that's not who you really are. A candid photo is extraordinary only when you are not shy of being your crazy self.
5. Forget the Camera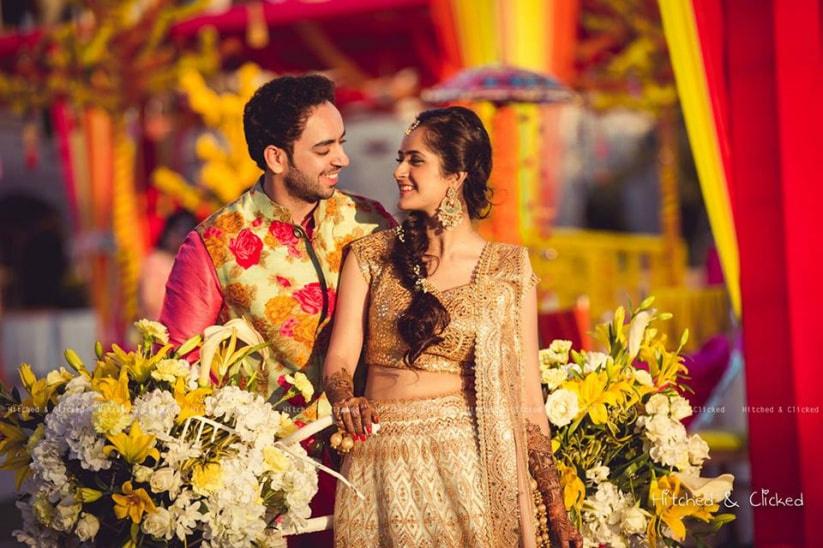 It's very important for a great candid photo that you forget where the camera is. Yes, just be natural and do what you would do even if no one was clicking you. Don't let the camera make you conscious; allow it to capture the natural you.
6. Take Joy in Traditions and Rituals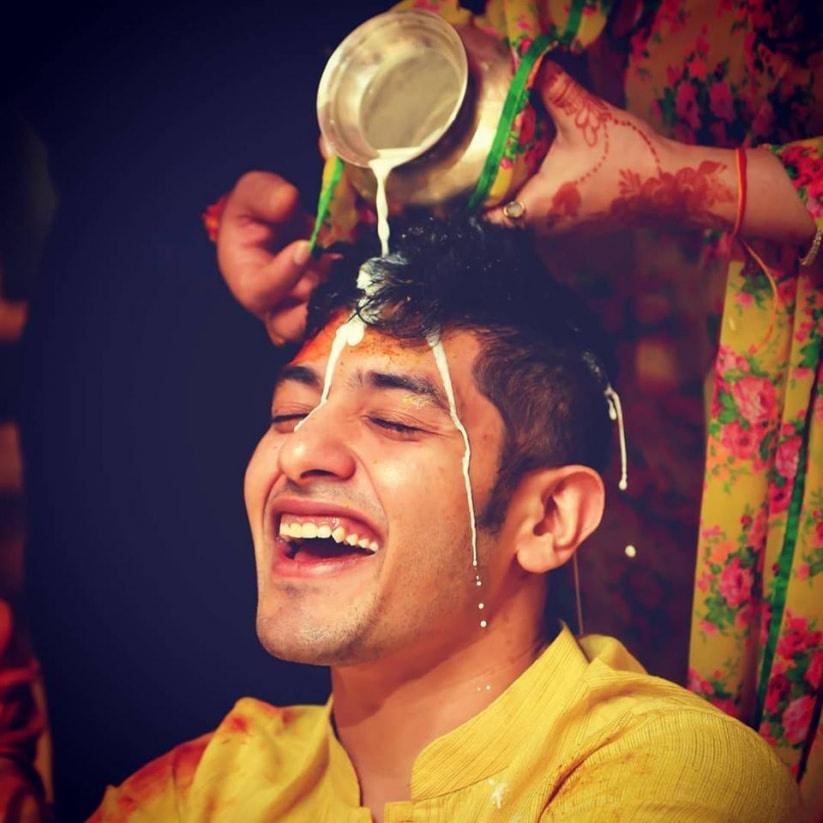 Indian weddings are made up of a number of traditions and rituals- take joy in them. Take pride in your traditions and absorb their meaning and significance. Feel the joy within you and allow it to warm up your heart and soul.
7. Don't just smile... laugh your heart out!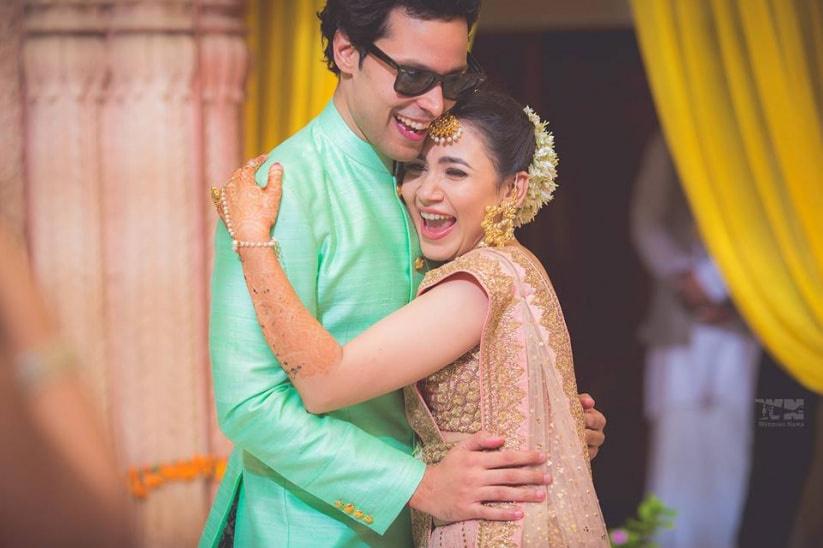 The most beautiful emotions are the ones that come from the heart. You may have spent hours perfecting that million-dollar smile of yours, but for a candid photo ditch that smiles for a hearty laugh. Find the fun in the chaos, the humour in the madness and the happiness all around you and laugh your heart out.
8. Capture the Details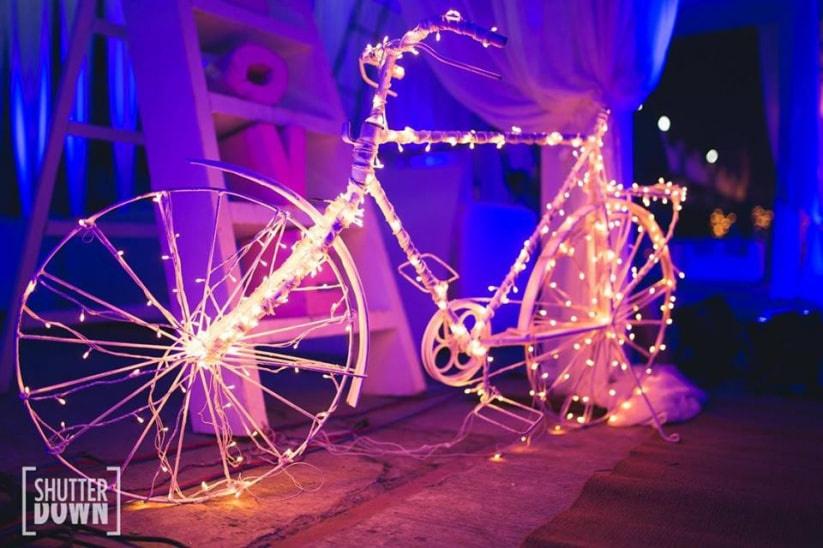 You and your wedding decorator have spent weeks and months of planning the tiniest of details- capture them. A candid photo is not just about the people but also the things and details that add to the whole affair. Ask your wedding photographer to capture these tiny details so you can always look back at every single thing that made your wedding day the grand event it was.
9. Be a little cheesy while you're at it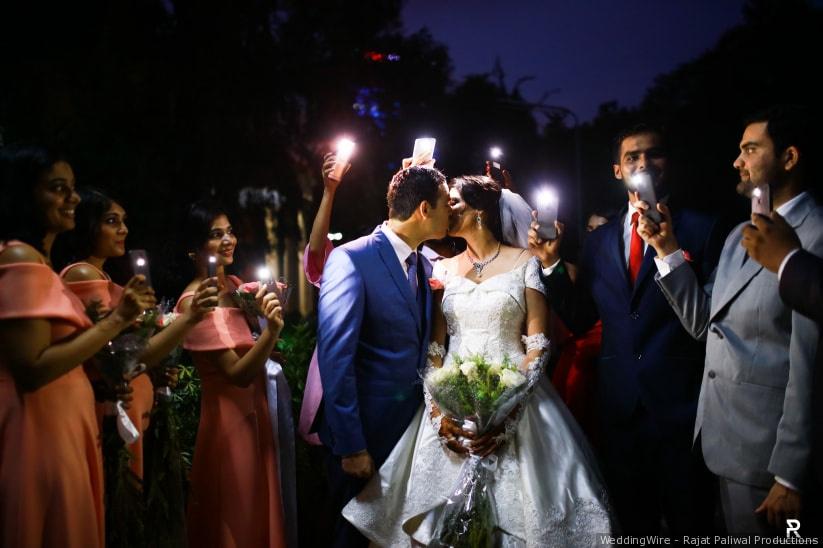 Steal a kiss or perhaps two! You're married. So, let the whole world know that you belong to one another. Seal the deal with a peck or perhaps a kiss. Also, this cute photograph will always hold a special in your heart and life. Ensure your inner happiness gets reflected on the outside. You must have spent some odd hours perfecting your hair or your bridal makeup. But, for this candid picture bring your all natural self to the front, it hands down is the prettiest version of you. Nothing speaks better than raw emotions.
10. Be the anchor of my boat!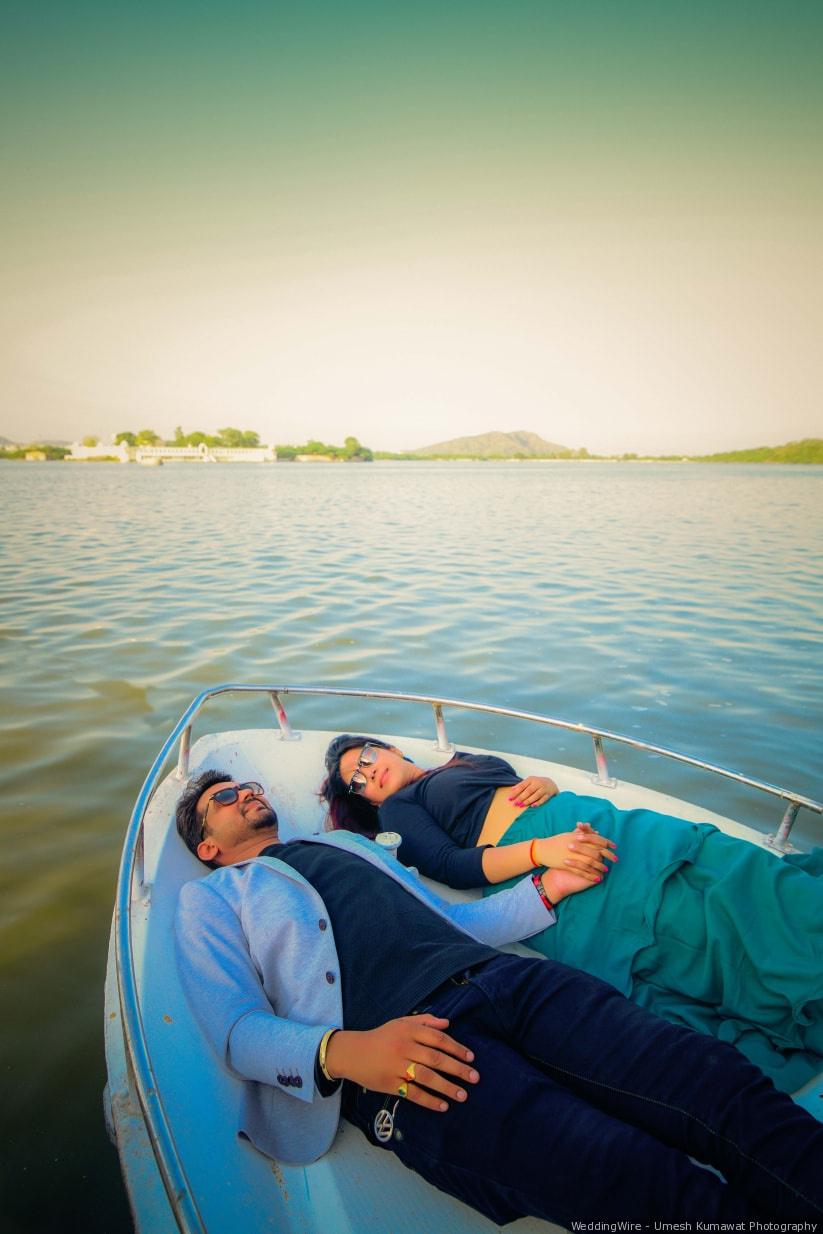 Wouldn't it be amazing to travel the world with your partner by your side? Click as many shots as you can when on a vacation. No matter what destination every photograph you capture will carry distinct details, a different emotion, a new memory. Ask a fellow traveller or your travel guide to click some candid shots of you. Your memory might get coloured as time passes you by but these colourful pictures and memories will always take you back to that one special vacation where your love was at its peak.
Most modern-day couples would rather have a brilliant candid photo than hundreds of posed ones! Of course, there will be some posing and some usual group pictures but nothing can outdo a real and raw candid photo that captures every emotion and detail that makes a wedding memorable for a lifetime.
Do you have any tips, tricks or ways to get the perfect candid photo? Share with us...