This Couple's Pre-wedding Shoot in the Maldives Is Ethereal
Aakashi & Adit were looking for a pre-wedding shoot destination when the Maldives opened up. Read the story of this couple's pre-wedding shoot abroad in the times of Corona here!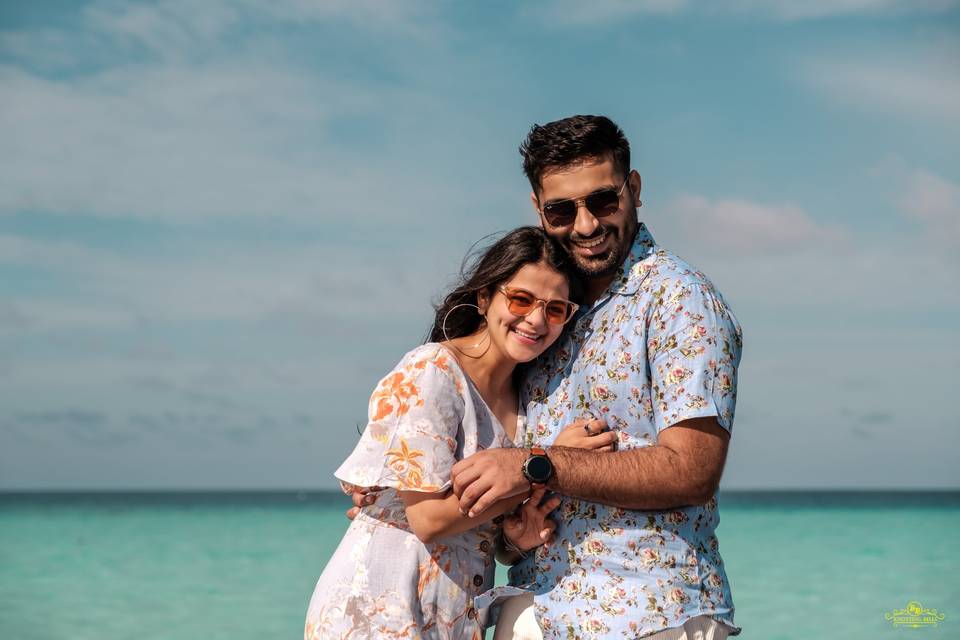 Well if it is meant to be, it will be. Such is the story of the pre-wedding shoot of Aakashi and Adit in the Maldives. After the nationwide lockdown that started on the 24th of March 2020 lasted a good deal, a visit to the Maldives for a refreshing time and a mesmerising pre-wedding photoshoot is a dream come true without a doubt. Just when Aakashi and Adit were looking for places to host their pre-wedding shoot and nothing felt right, Maldives opened up their harbours and welcomed tourists with their arms wide open.
Here is the story of Aakashi Bipin Bhansali and Adit Vikram Shah's legendary pre-wedding photoshoot in the Maldives in the times of Corona that will inspire you to believe in fate and a happily ever after. Read on to know how the duo made a pre-wedding shoot happen in international waters right after relaxations were seen post-lockdown.
How They Met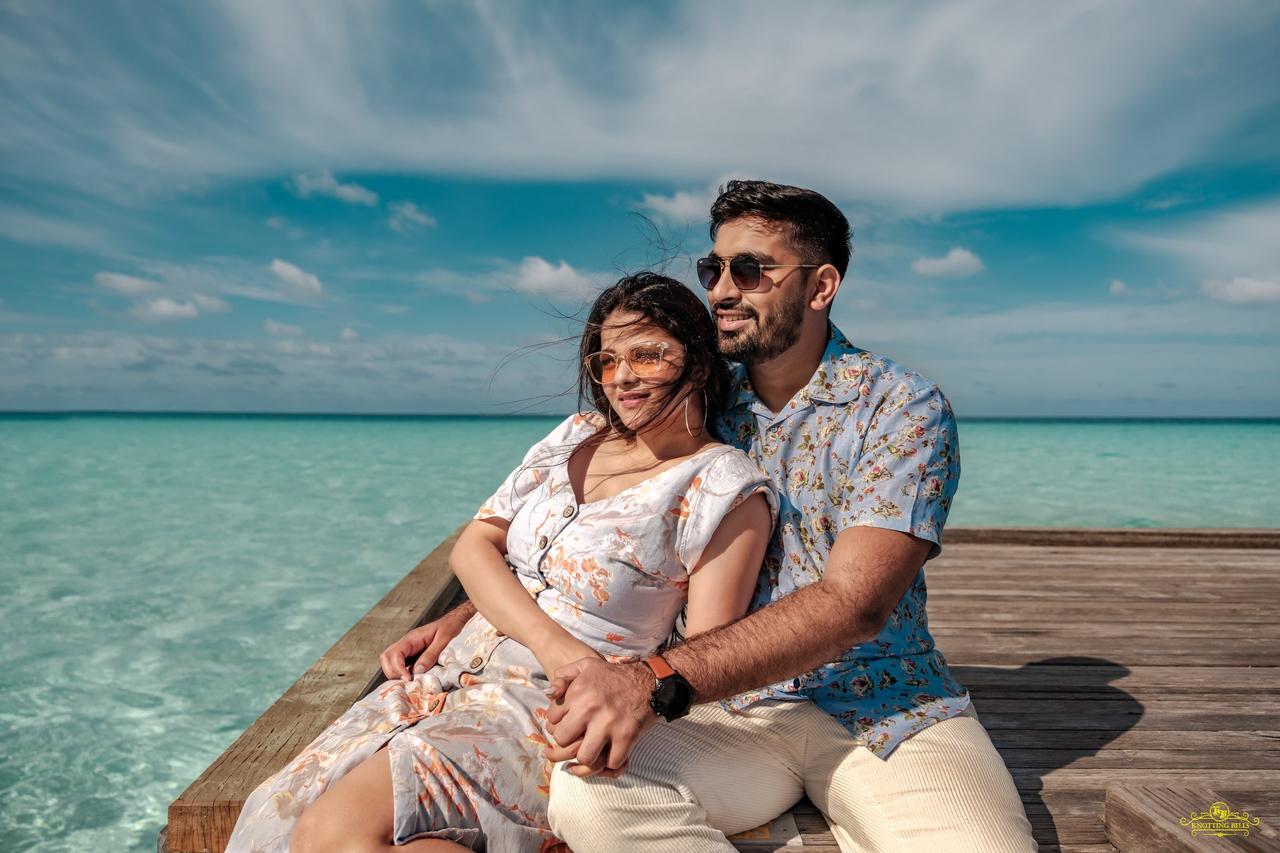 On being asked about the first page of their love story, Aakashi says, "We met the first time in a very typical manner, arranged by our parents. For us, it was a case of "do we even want to do arranged marriage?" Honestly, we met just to satisfy our parents. However, after getting to know each other we felt that we complimented each other very well and that we were meant to be."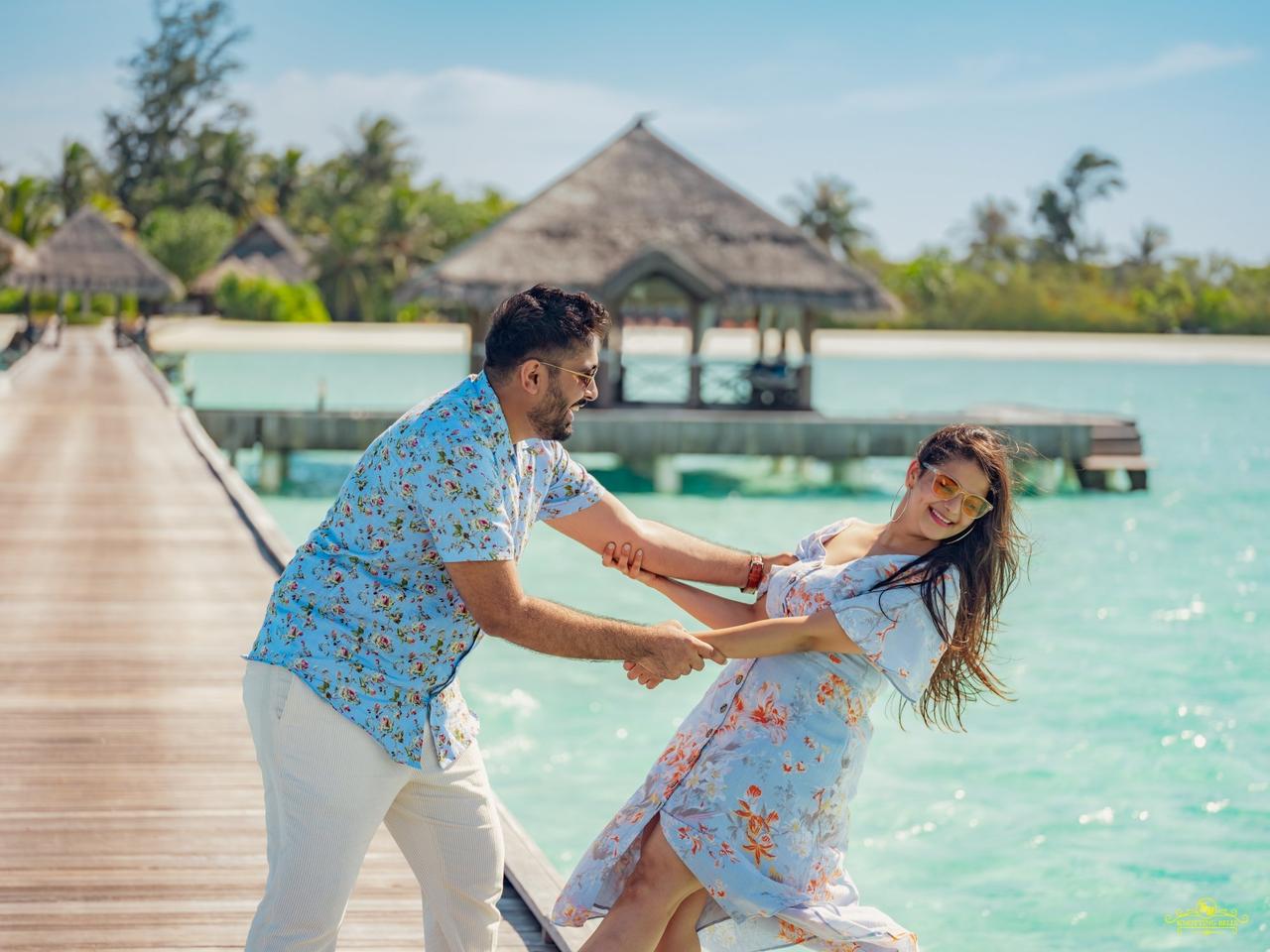 Aakashi says, "I am from Surat. Adit is from Mumbai and our courtship lasted for a year. After the first meeting, the next day Adit texted me. Instead of asking me about my whereabouts and how my day was going, he simply started telling me about his. He showed pictures of places and friends he went with, the previous evening and that made me feel as if he wanted me to know him better. That was the start of my comfort zone. Over a month we talked over phone and messages and also met once again. It never felt made up with him. It was always easy as if I were meeting a friend. Over that period of one month, I found a friend in him. And what better partner than a friend."
Adit says, "For me, there was never any defining moment that made me realise anything. It was just that over a period of time she became such an integral part of me that I couldn't be without her. She is just someone who grows on you and then you would never want to be without."
Their Pre-Wedding Shoot in the Maldives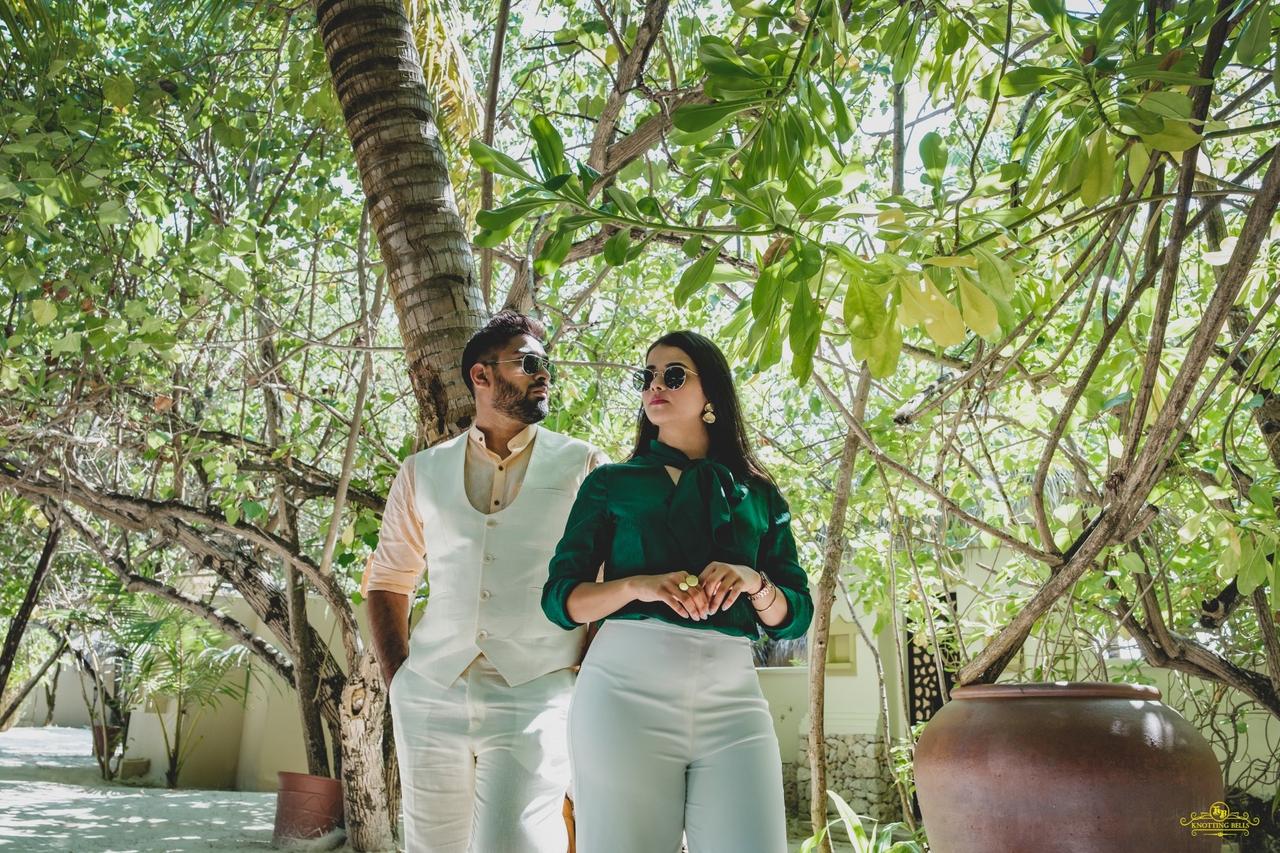 Aakashi and Adit experienced a magical pre-wedding shot in the Maldives and as the times were still testing, theirs was one unforgettable pre-wedding shoot. Speaking about the pre-wedding shoot that took them to the Maldives right after the lockdown was eased, Aakashi says, "Our pre-wedding process was just a mess. We had the unfortunate experience of trying to plan things with a pandemic going on. At first, we were thinking of doing it within India but no place felt right. Luckily just around the same time, the Maldives announced that they will be accepting tourists and voila! It was a beach, it was beautiful, it was peaceful and it was just the perfect blend of fun and romance. We had 3 members of the Knotting Bells team - Shrey Bhagat, Rajesh Patnakar, Sachin Patidar."
Safety Precautions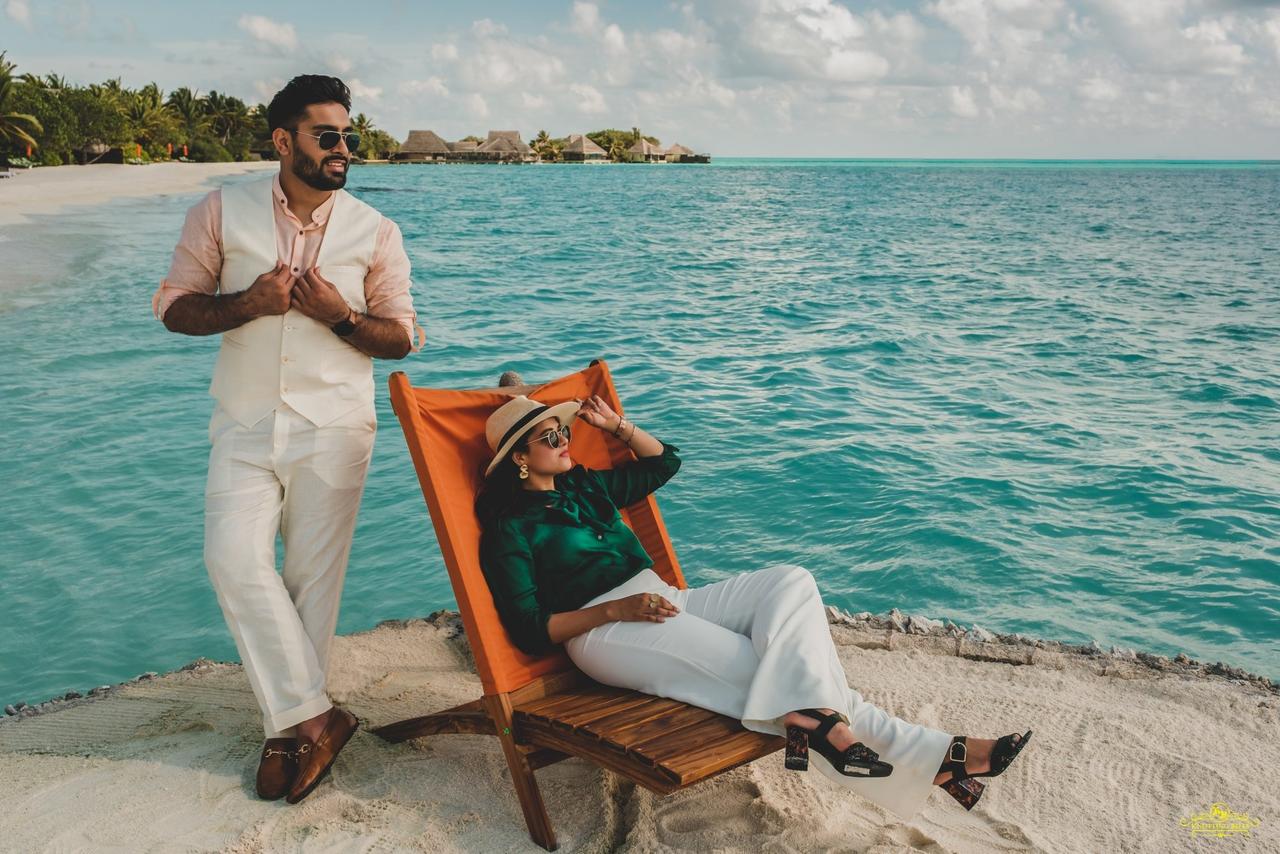 Keeping in mind that pandemic was still very much in place, safety was the first priority for one and all. This pre-wedding shoot planning was like no other because the plan required more precaution when it came to the health of the people involved. On that note Aakashi says, "Firstly we selected a property that took safety measures against COVID19. We stayed at Taj Exotica Resort & Spa. We had done the COVID tests 72 hours prior to departure and arrival. We would sanitise our hands every now and then. And everyone wore masks in public places at all times. The crew had also done their COVID tests 72 hours prior to departure and arrival. Shrey even got a steam machine with him and would offer us Kadha (Ayurvedic tea) every evening."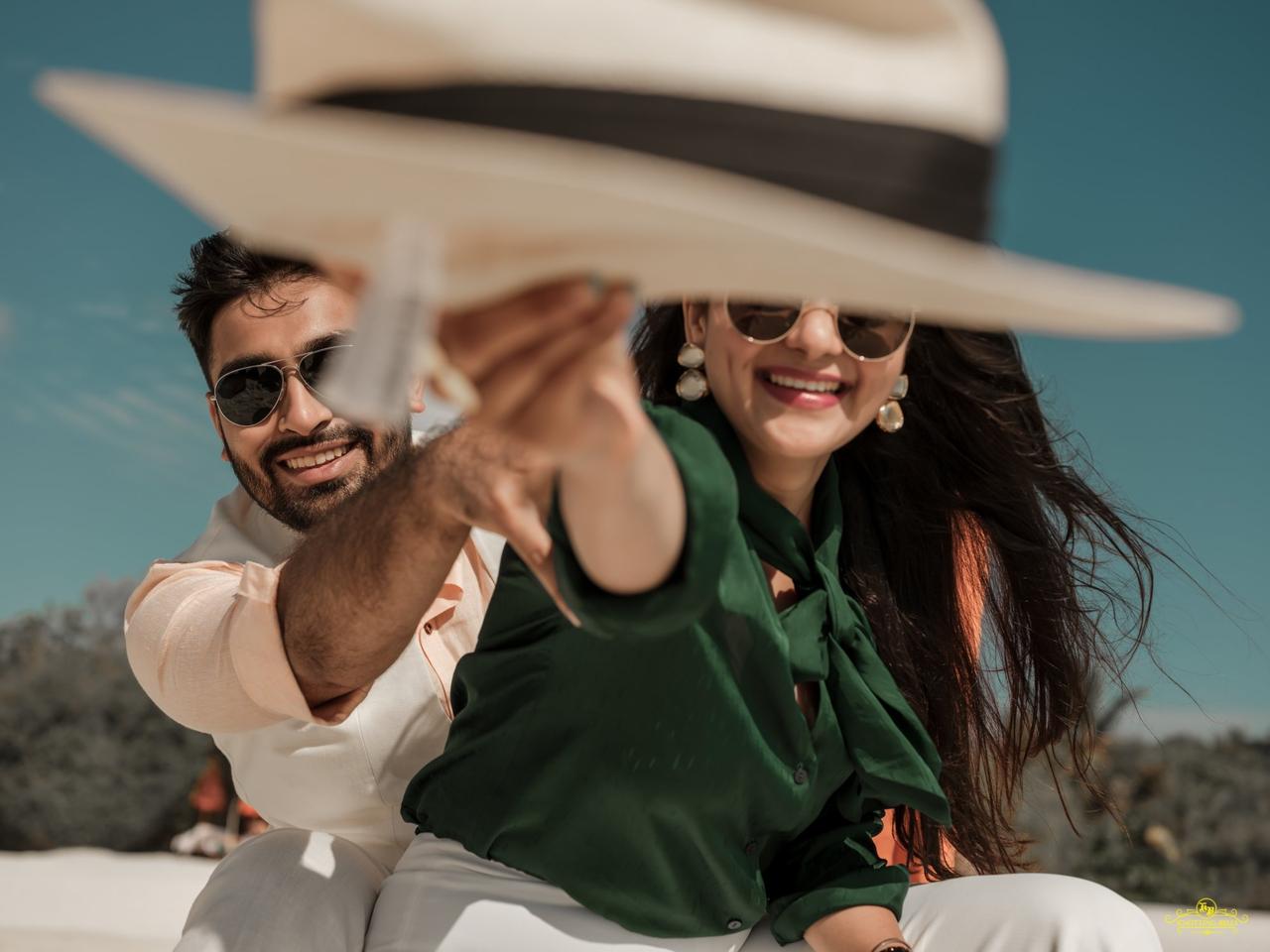 Though the plan had to be executed amidst some uncertain times when the pandemic was still looming around, it was still a mesmerising pre-wedding shoot. Speaking about their experience in the Maldives, Aakashi says, "Wonderful! The trip was fresh and welcoming after being locked down for months. We both wanted the theme of the shoot to have a fun, fresh vibe and that's how it turned out to be. We would say that the most fun part of the photoshoot was the 'Seabob' after a full day of the shoot. It was a welcome dip in the water and driving the Seabob was a lot of fun as well."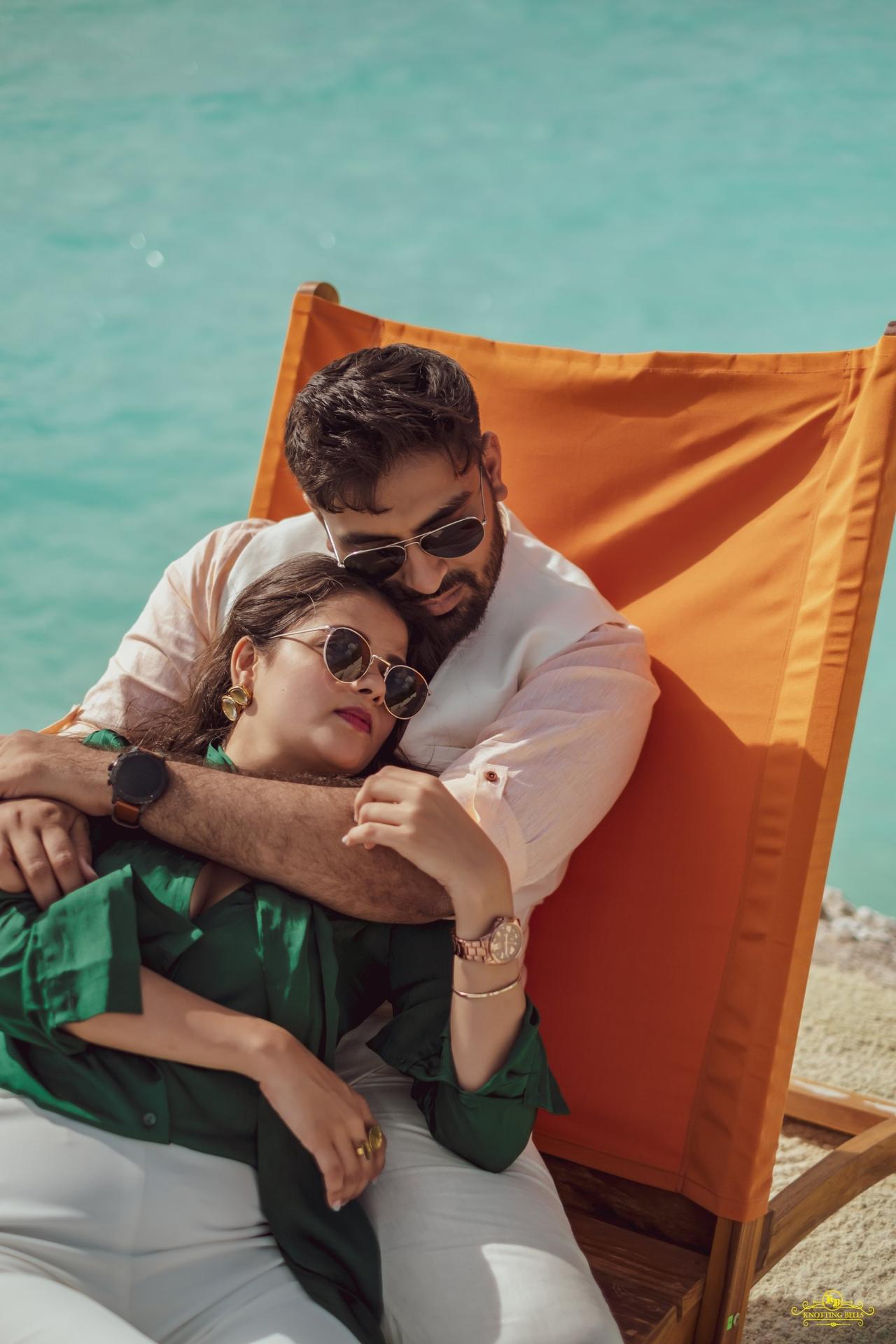 Continuing the conversation with WeddingWire India, Aakashi says, "The most special would be the time when we went snorkelling, the reason being that I was a little hesitant of going in the water but Adit didn't leave my hand at all, but after swimming for some time my fear subsided and we just kept swimming while holding hands, enjoying a beautiful view of the corals and the fishes, creating sweet memories."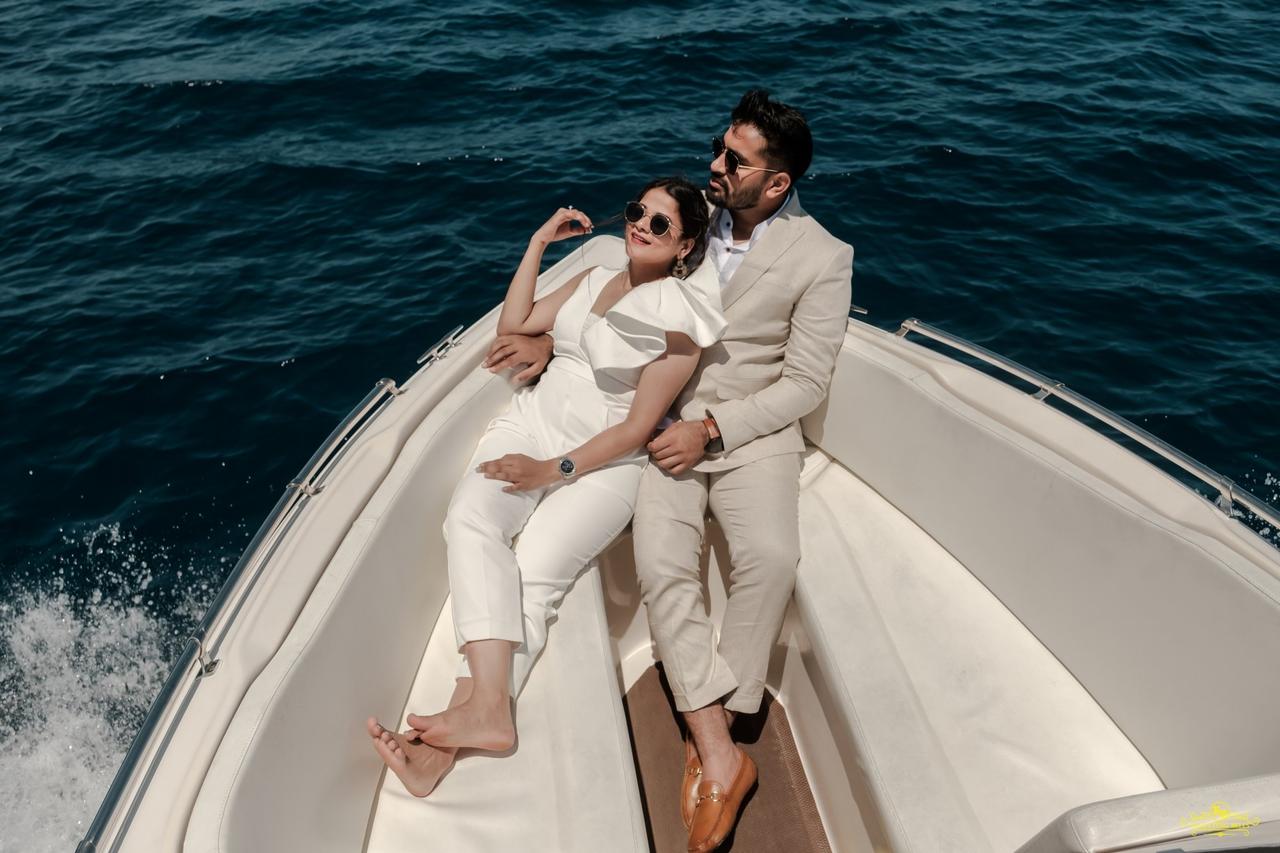 The duo later got married on the 7th of December 2020, in Avadh Utopia, Vapi. Aakashi says, "It was a three-day affair. We both wanted it to be a fun experience for everyone and so we decided to keep the pre-wedding function likewise. We had a barbeque night under the stars, with live unplugged jam on the 5th evening. Then had a fun-filled disco party with a neon twist theme the same night. We had a colour filled event on the 6th afternoon with Mehendi, Haldi and a few dance performances and had a full josh Sangeet on the same evening. The next day we had a truck trailer baraat followed by a face-off dance from both the sides at the entrance, followed by a Gujarati traditional wedding."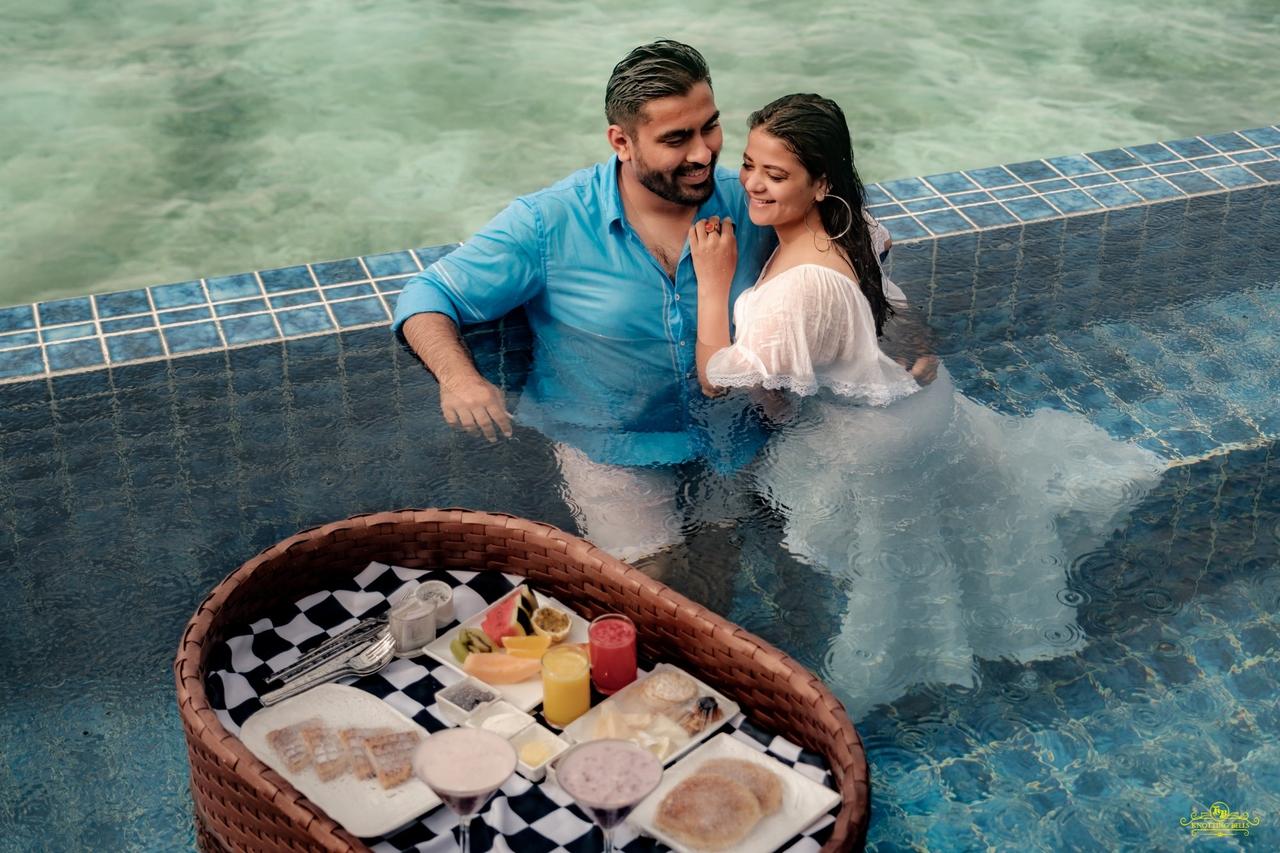 If you are planning a breathtaking pre-wedding photoshoot, you must check out some of the best pre-wedding shoot pose especially on the beach for a shoot like Aakashi & Adit's in the Maldives.
Note: All images have been clicked by Knotting Bells.
Pick the photographer of your choice now from the plethora of options available with us at Weddingwire India.