100+ Pre-wedding Cool Beach Photo Shoot Ideas for Couples
Planning for a pre-wedding beach shoot? Here we have brought together some interesting and romantic shoot ideas for your pre-wedding shoot.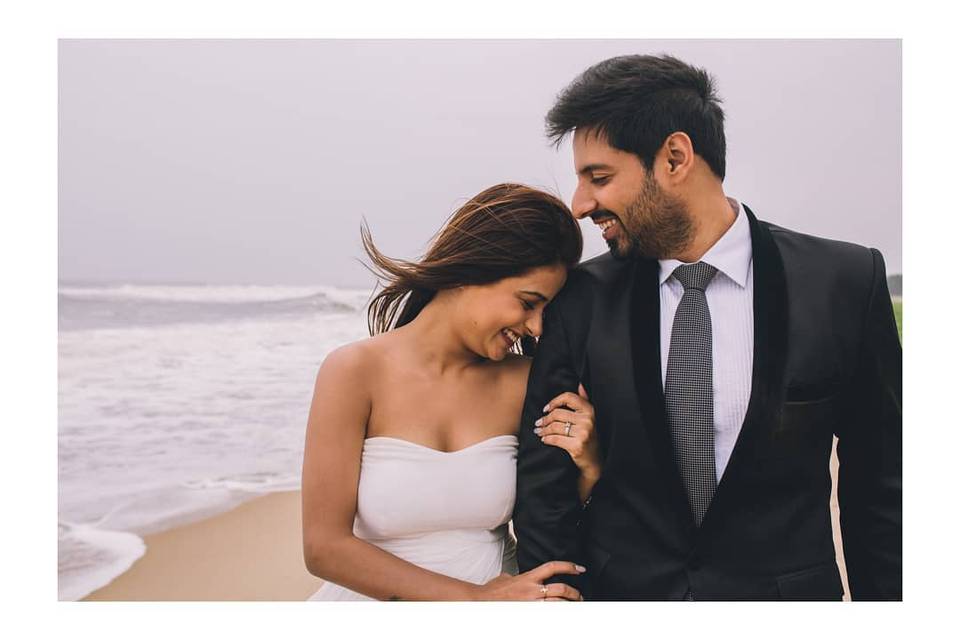 Dear beautiful brides and dapper grooms! We are sure that you must be tied up in the wedding preparation madness. You must be hopping here and there whilst bookmarking your favourite wedding outfits, accessories, floral jewelry for haldi, dress for pre-bridal shoots etc. You must have cherry picked your pre-wedding beach shoot outfit too however, have you really thought of the poses? Have you thought of something unique, creative and out-of-the-box. Do not fret as it is completely okay to miss a few things during these busy days. WWI understands that there are already so many tasks to complete, so to make your tasks easy here we have curated creative, aww-worthy photography poses for pre-wedding beach shoots.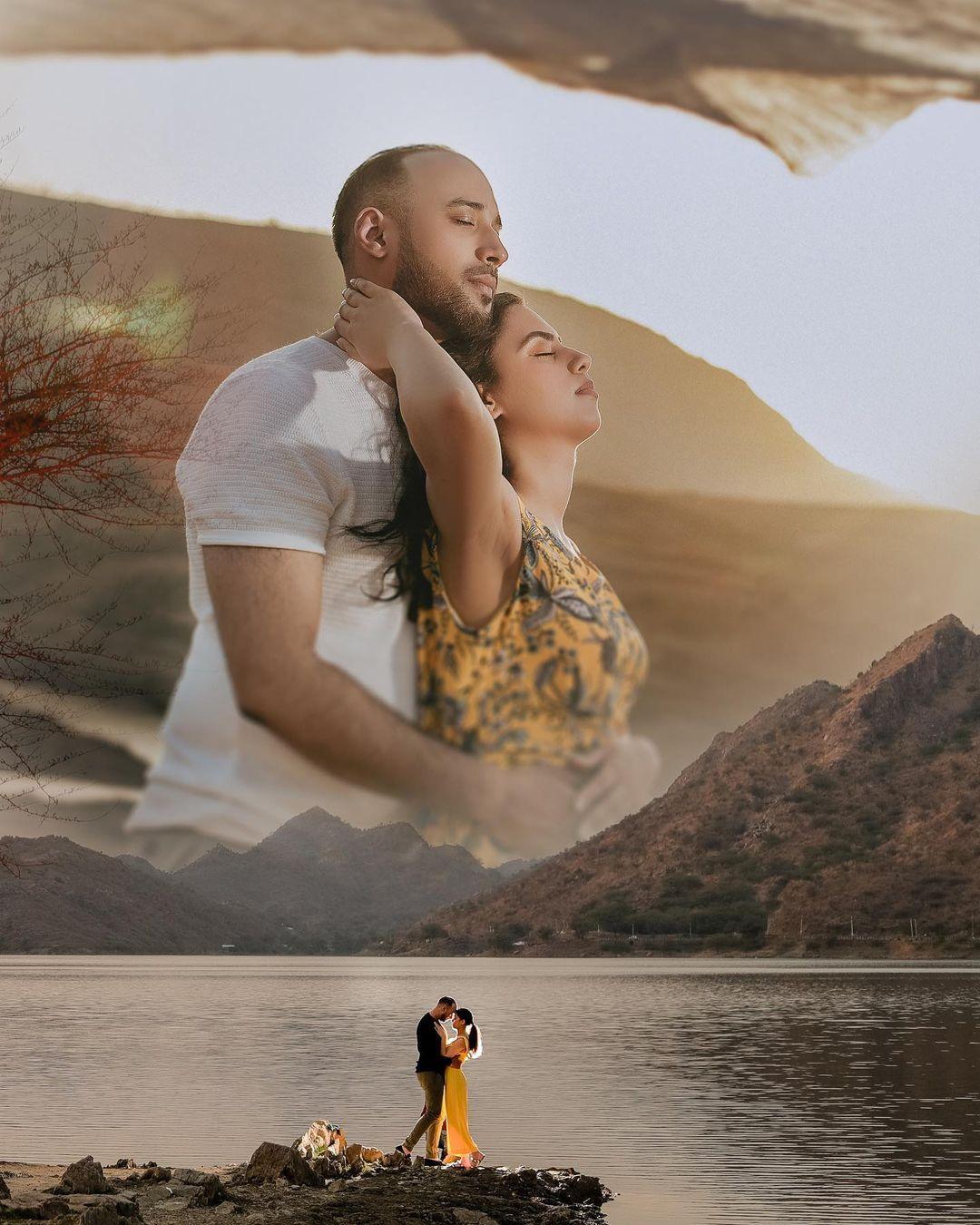 From recording cupid struck snippets to dreamy aerial shots with drone cameras! A pre-wedding photoshoot near the beach is surreal, romantic and bizarre. Yes, getting captured amid sunsets, sunrises with a dreamy-beach like background is totally worth it for life! Down the lane, when you will rummage through your pre-wedding memories, you will be glad that you went ahead with these captures. Sounds interesting? So, here are some trending photography poses for a pre-wedding beach shoot!
Under the blue sky- drone view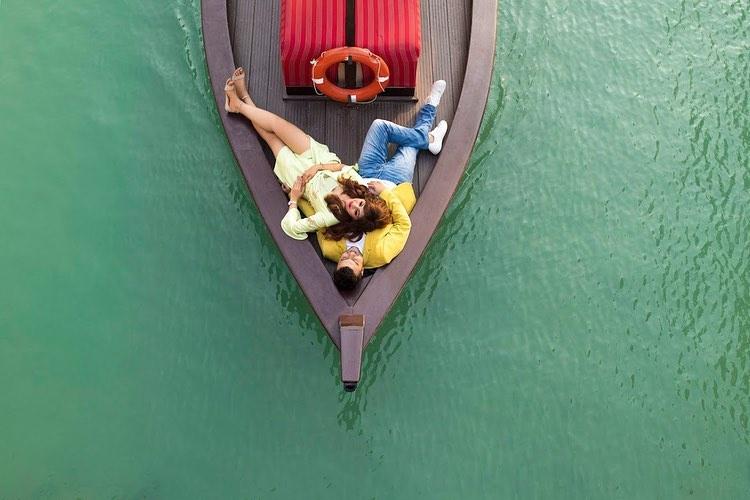 Did you feel the titanic vibes? Yes, this a cupid-struck drone shot is especially curated for the vivacious millennial couples out there. This is especially for pre-engaged couples who seek for trending yet romantic pictures. Further, to make the capture vibrant - you can wear vibrant colours or twinning colours. Just as this duo who tried the twinning trend whist wearing a vibrant yellow shade.
Amid the Romantic Sunset Backdrop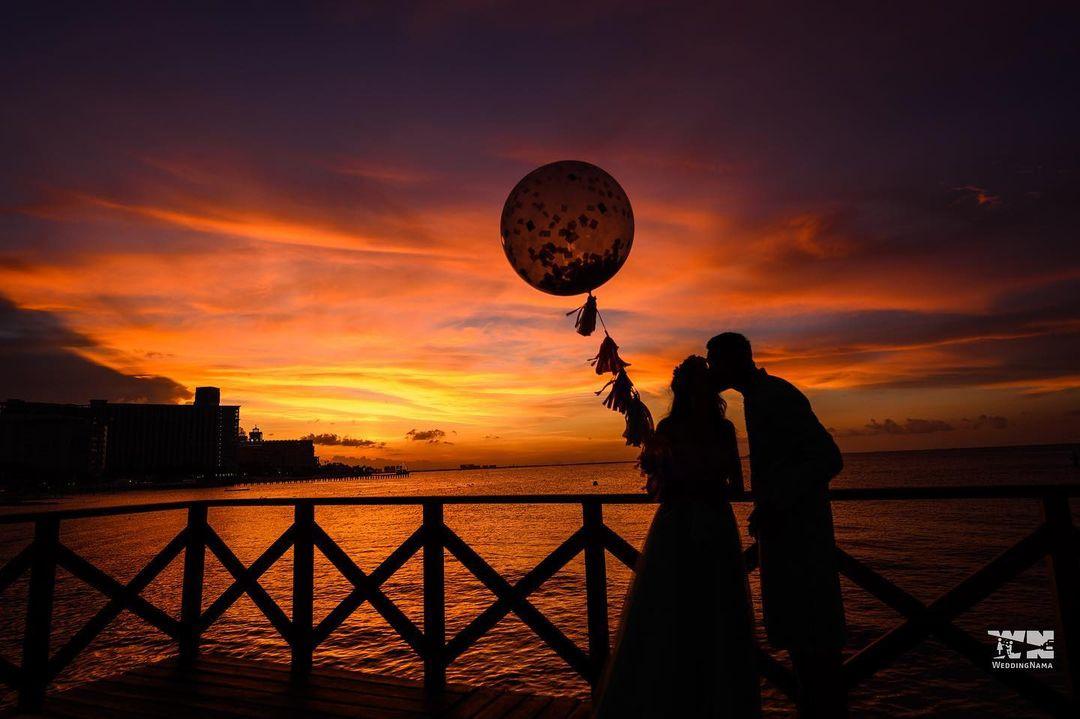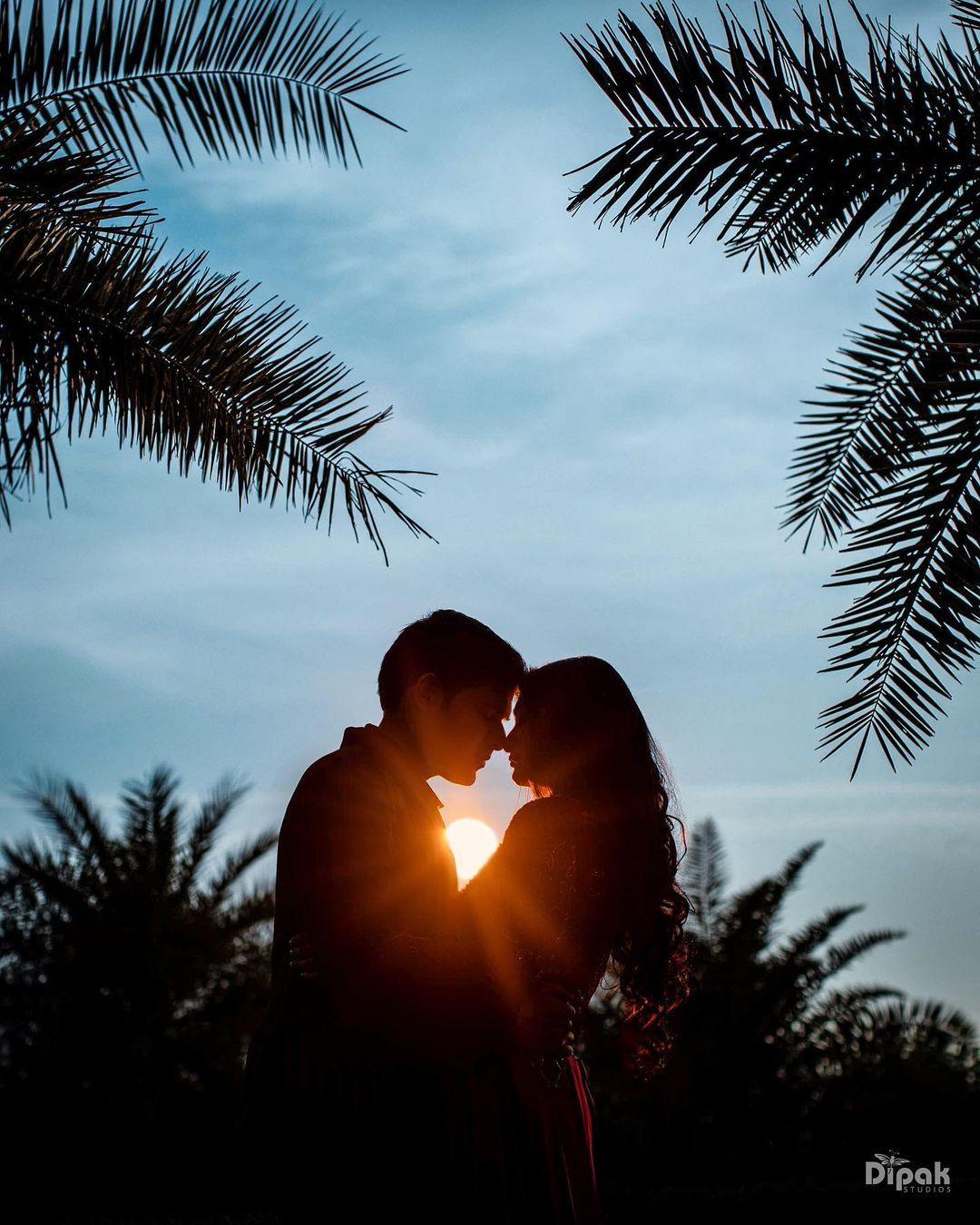 Sunsets are always romantic for duos who are romantic from the core. So, if you are planning for a beach shoot then there is no reason to miss this surreal shot and pose. Yes, having so many natural hues will make the picture look absolutely amazing. Do try for this pose if you are looking for a different pose for a pre-wedding beach shoot.
Forehead Kiss Amid Romantic Backdrop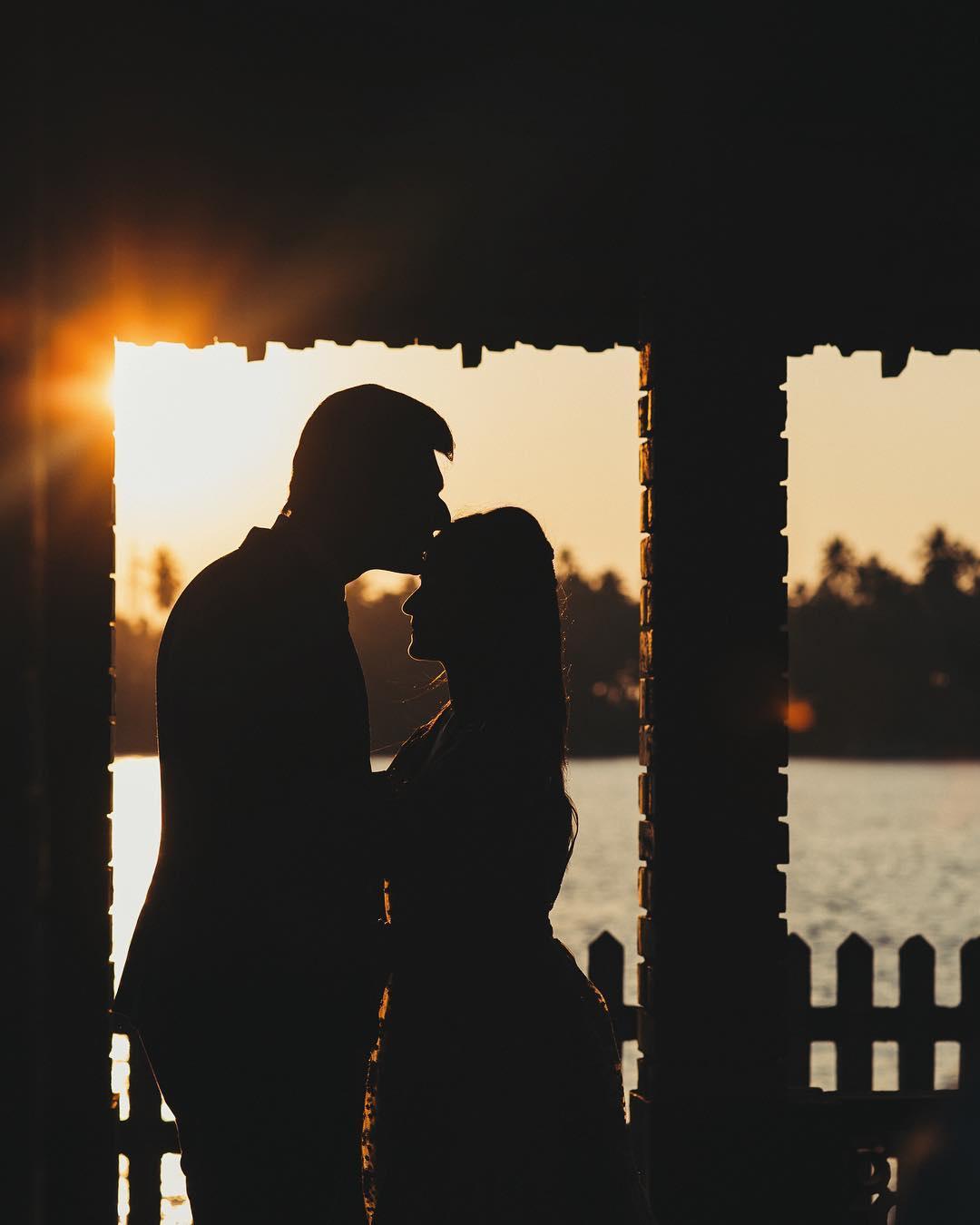 Kissing on the forehead is the purest form of love. So if your love is like a poetry which is full of purity and realness then a shoot akin to this is a must for you both! We are finding this pose drool worthy with so much real hues at the backdrop. The contrast, pose everything is terribly so romantic! Isn't it? This black and sunset panorama talks about nature photography with modern sensibilities too. So, don't miss to pin this beach picture still for your pre-wedding beach shoot.
Fairy Tail Love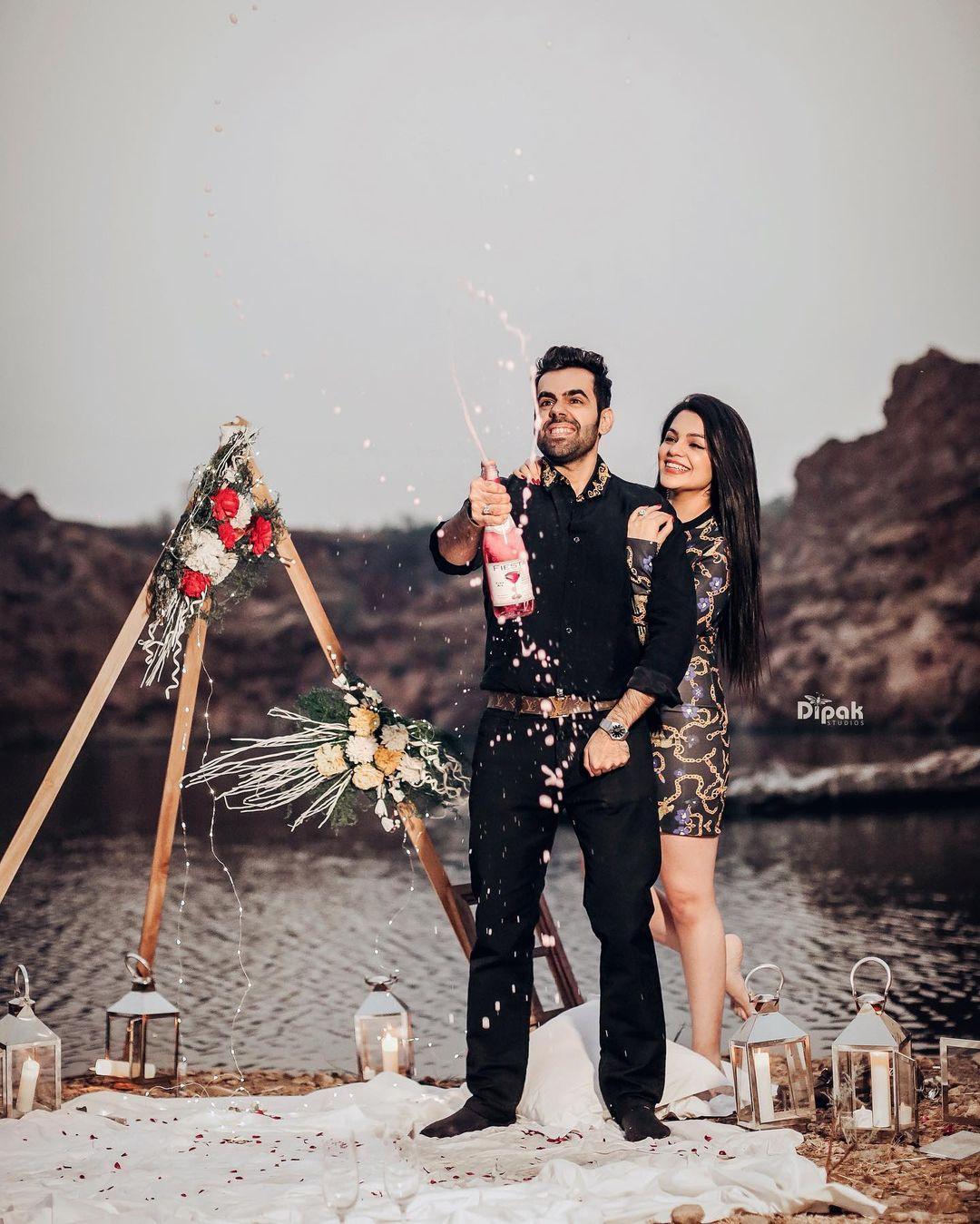 Realness in the air, love just close to you and picturesque view at the backdrop! Well, what could be better than this real view and beach pre-wedding shoot pose. Isn't it like a fresh breath of air? After all, sometimes, all you need to ace your pre-wedding shoot poses is just the perfect chemistry between the two of you amid the setting. When you love your partner expressing the innermost feelings, you really don't to pose artificially.
Also Read - Unique Pre-wedding Shoot Poses That Are Breaking the Internet
Walk Hand in Hand till Eternity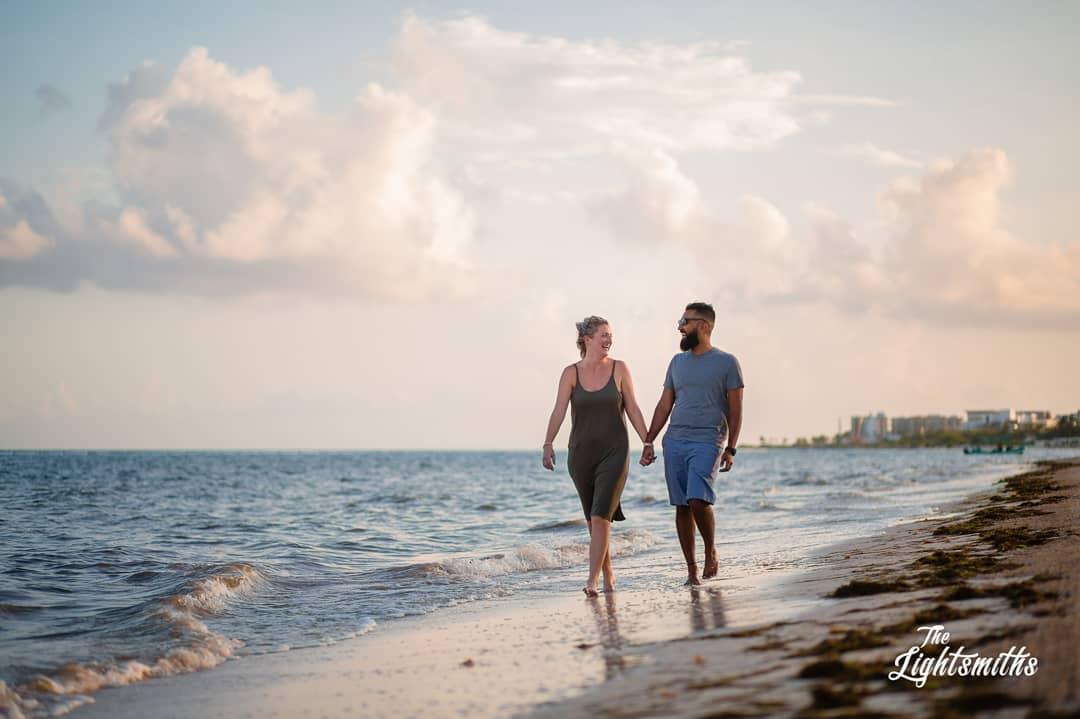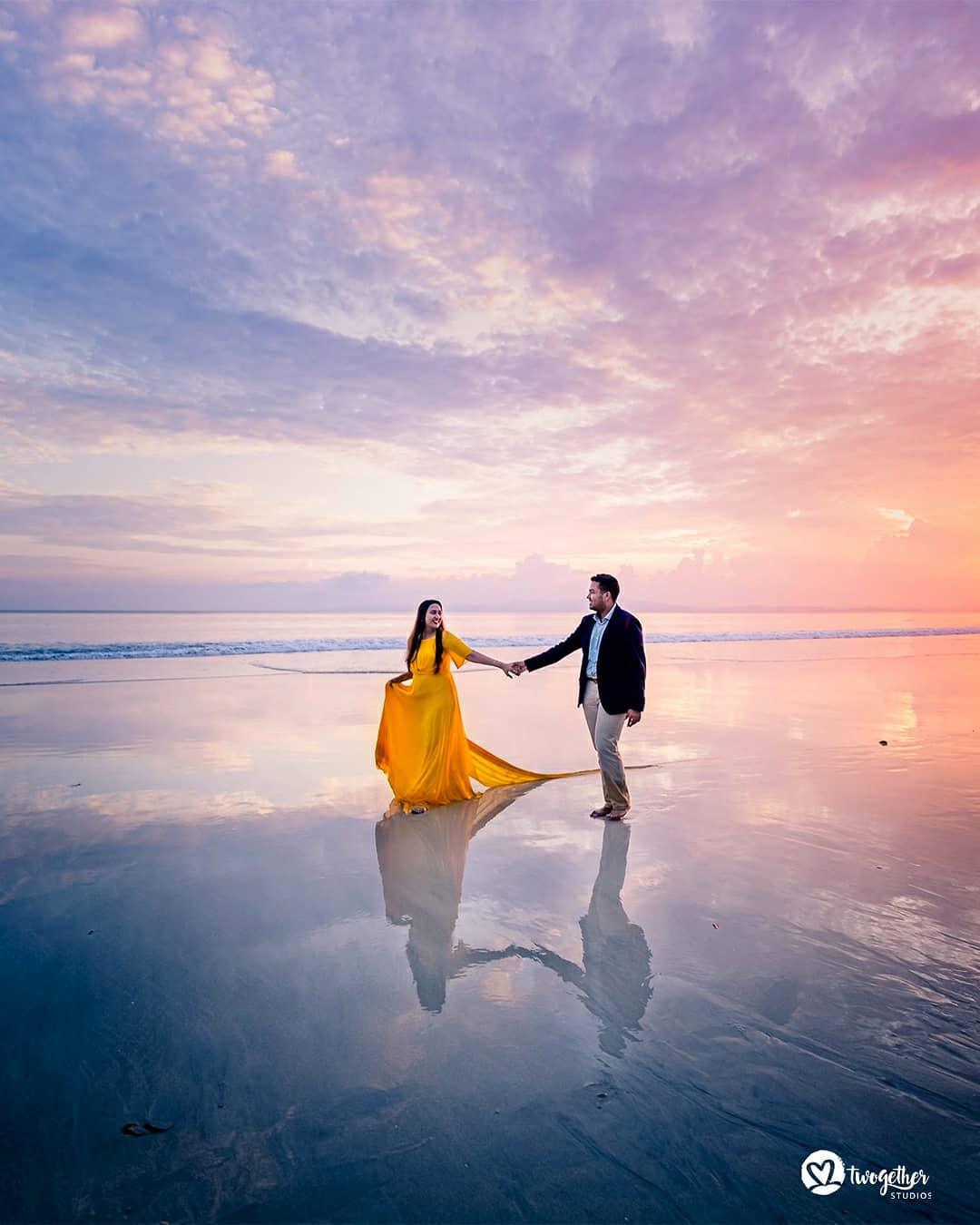 Can you recall that song "Nothing can change my love for you, no matter how much..". Yes, this picture reminds of that beautiful retro and evergreen song. Just like that song, you can never go wrong with this pre wedding shoot pose! After all, it is so real to walk hand in hand.
Drone Love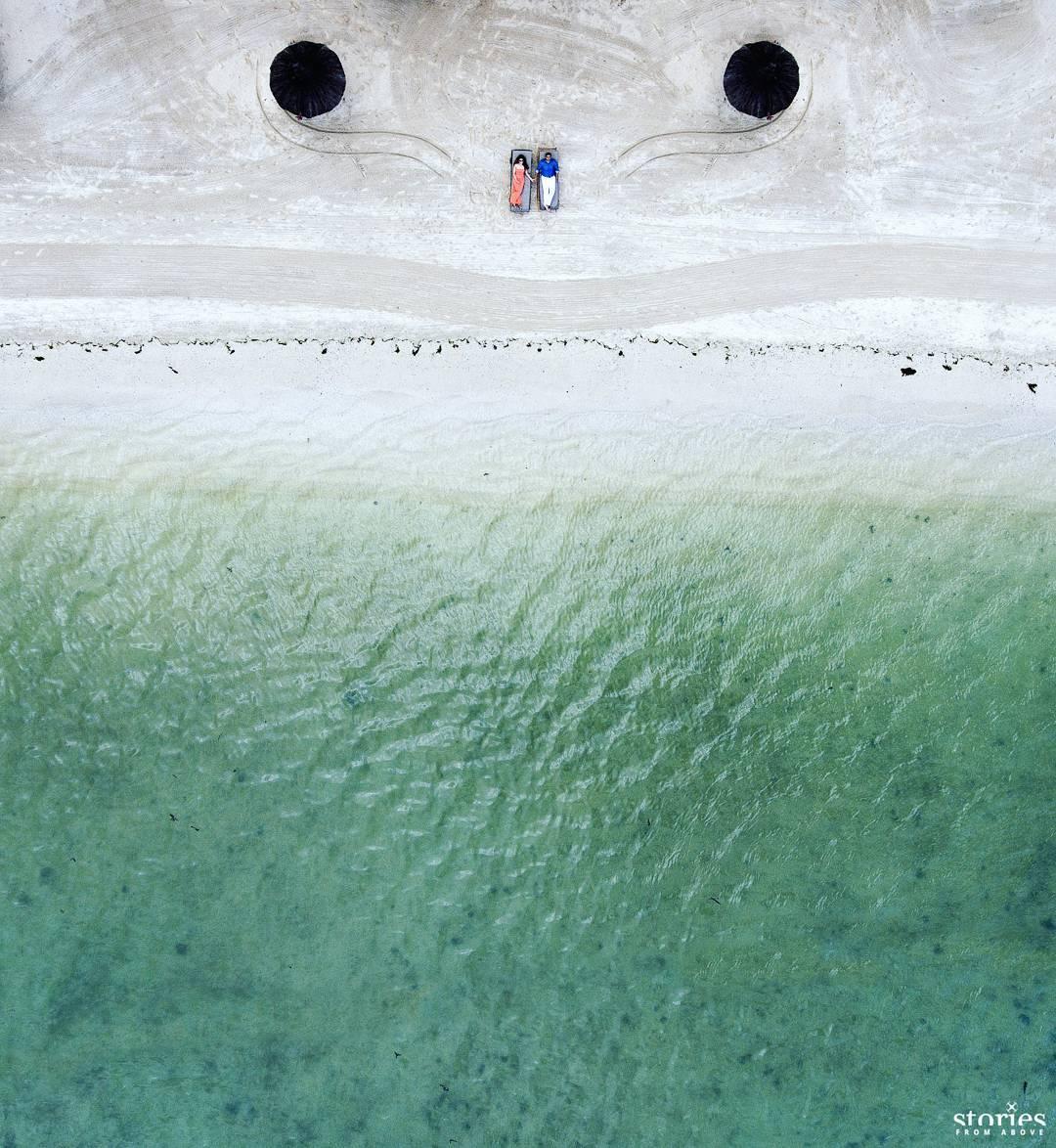 Image Credit - Stories by Joseph Radhik
This drone shot is a killer shot for sure! Taken in a really creative way by Stories by Radhik - this shot captures the unruffled natural bodies in a stunning way! We are crushing over this beach pre-wedding pose! Are you?
Into the nature with a French kiss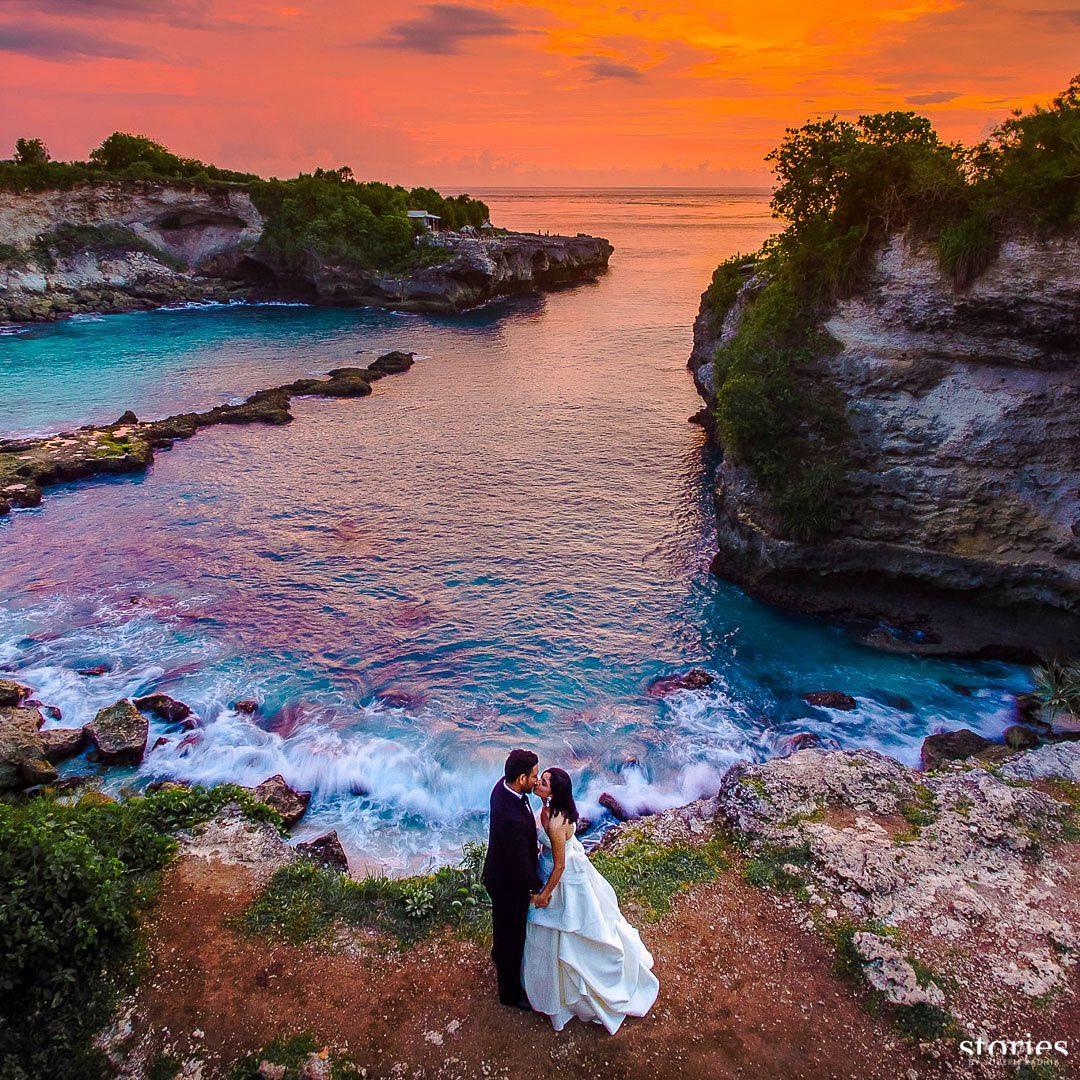 Image Credits - Stories by Joseph Radhik
Every view of nature is enclosed in the picture. The water, mountain, nature, greenery, human, clouds, weather everything! Try this drone shot and French kiss pose and let everyone go aww!
Break the Stereotypes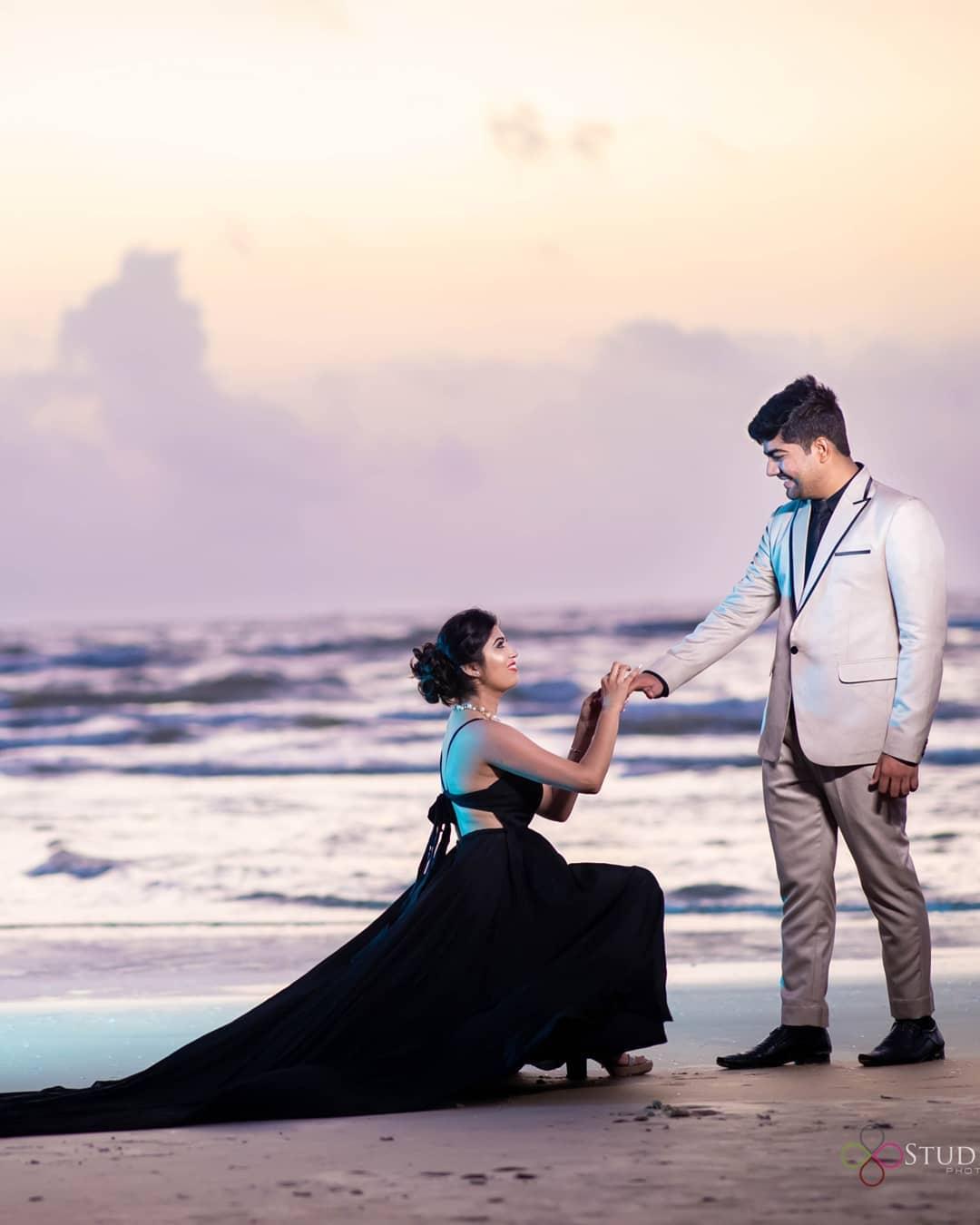 Image Credits - StudioKelly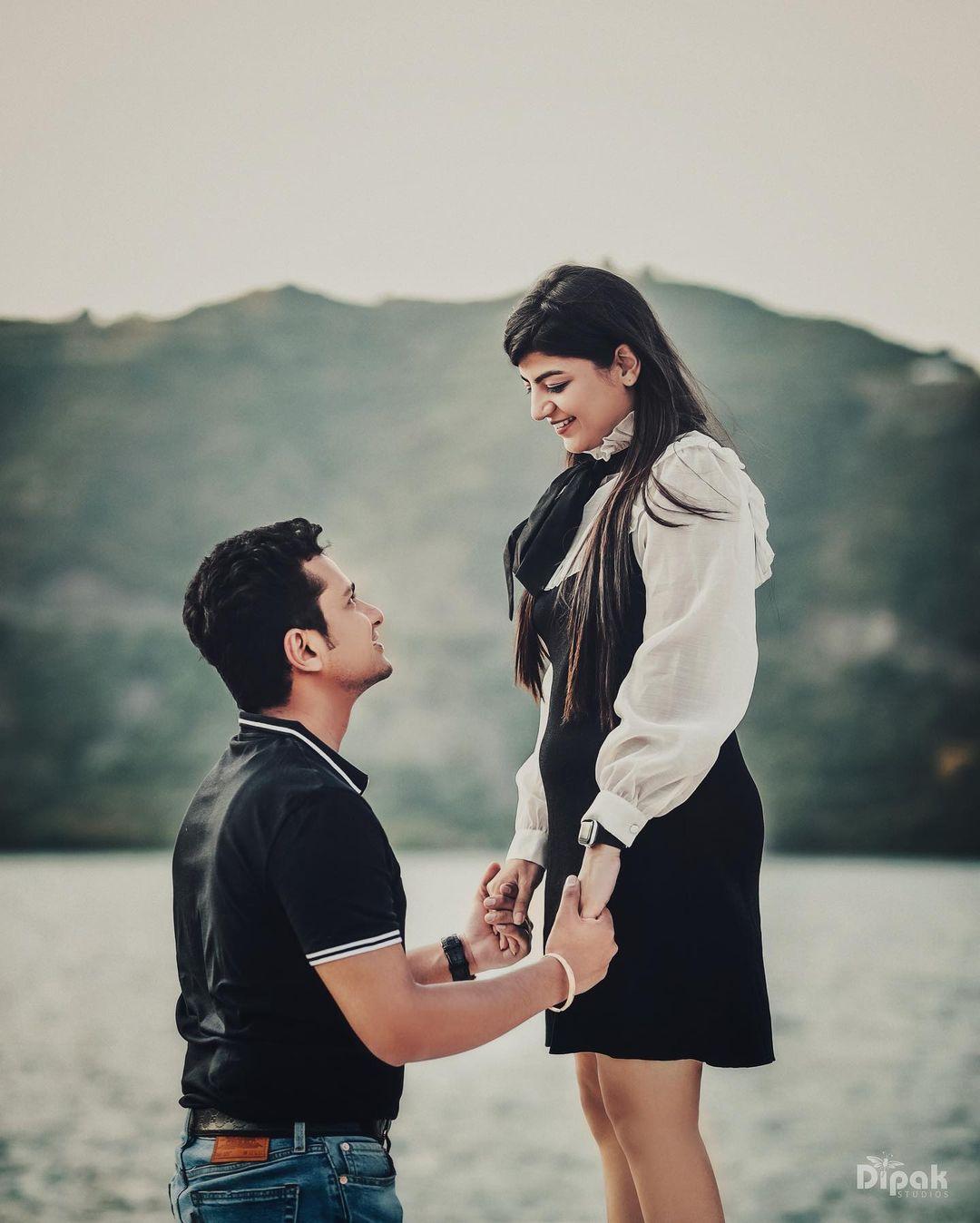 Go down and propose him and see how he smiles. Yes, his blushing face will definitely make this pre-wedding capture look more romantic and beautiful. Try adorning a dreamy gown to make everything look whimsical and scintillating! Either you can ask him to act like if he asking you out! Nowadays gender doesn't matter when you propose! It could be anyone of you! Time to shun the stereotype while you pose for your beach pre-wedding shoot.
Read More - Want Romantic Beach Pictures? Nail Them With These Easy Tips
Rhythm of Bliss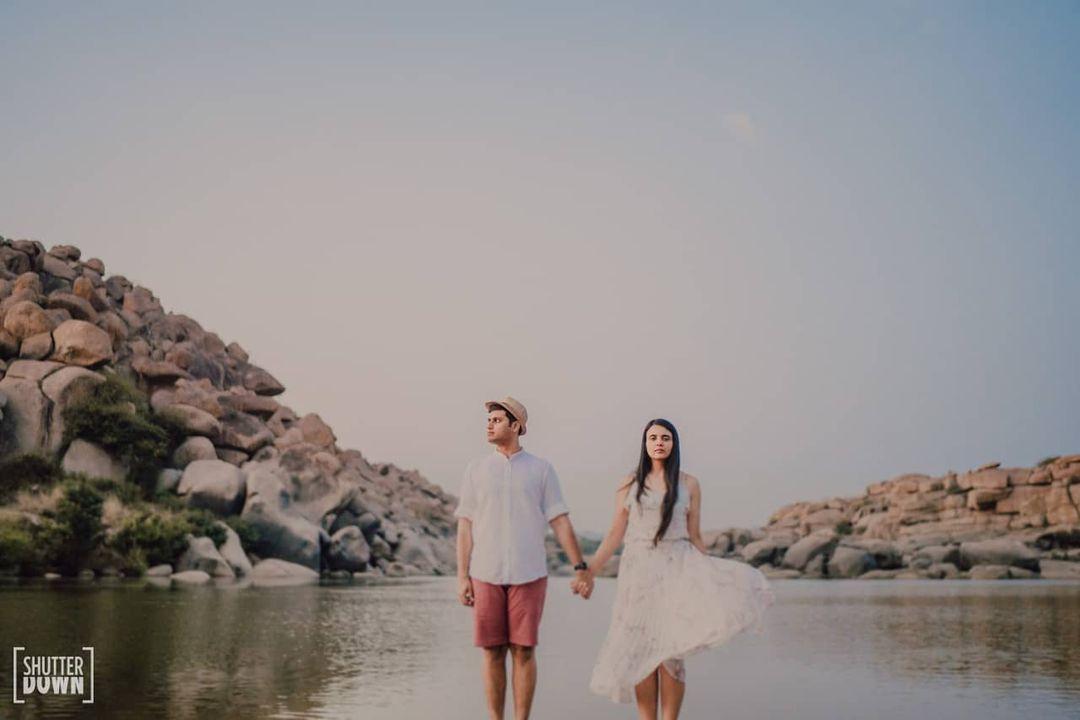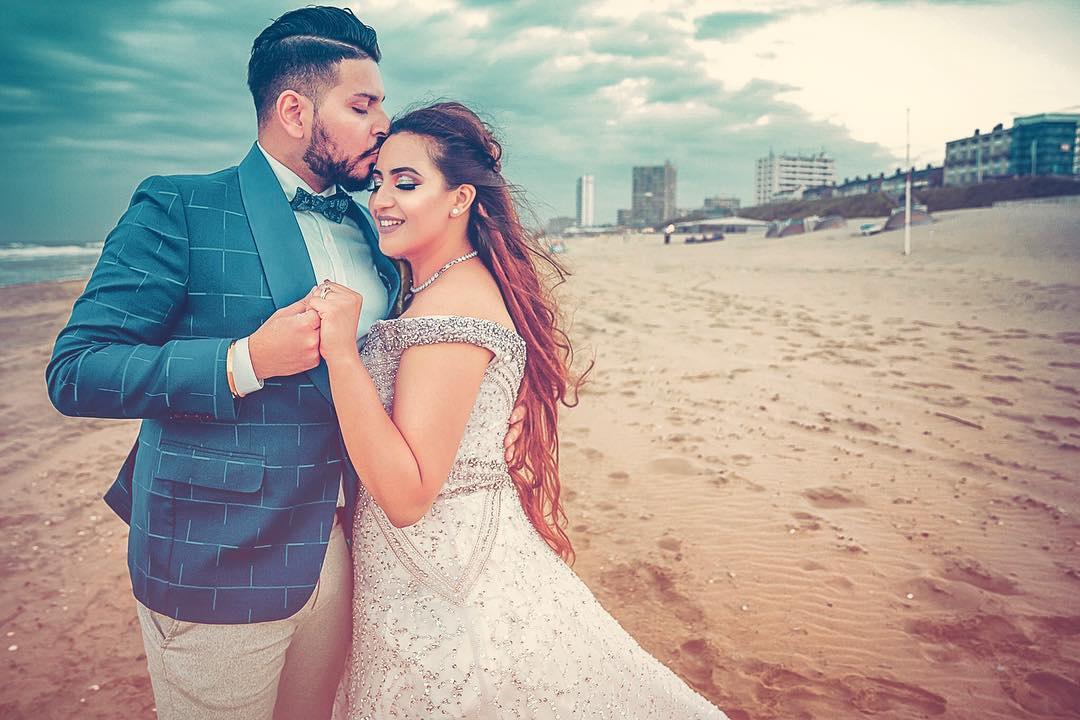 Air in the background, love in your heart, Romance in your soul - Imagine this and sway away with some tender emotions akin to these couples who are giving some serious inspiration beach photoshoot ideas. Aren't they alluring?
Awwdorable Love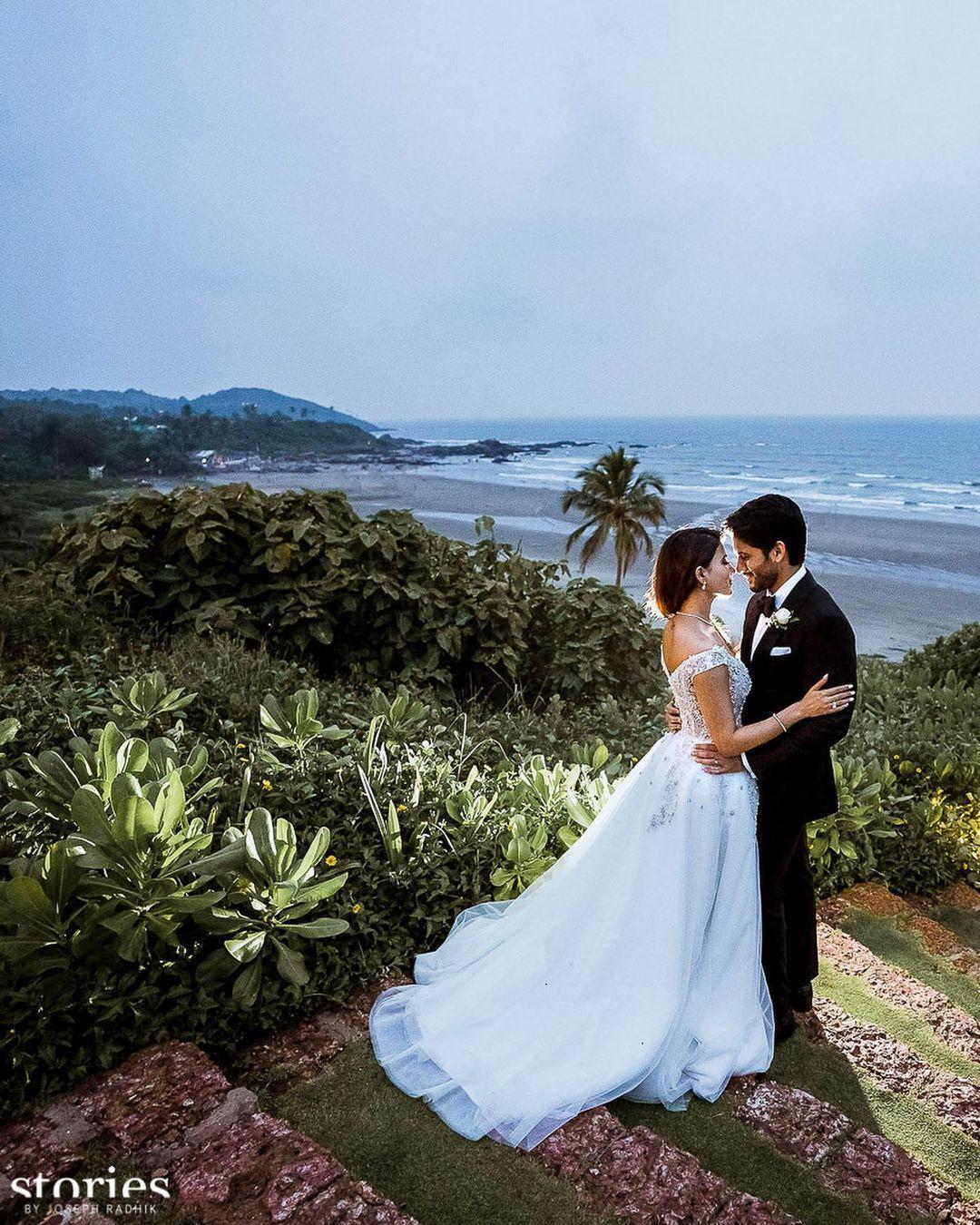 Image Credits - Stories By Joseph Radhik
Only love can make your heart flutter like butterfly! Look at this beach photoshoot idea and let your heart flutter with passion for each other. This pose by Stories by Josph Radhik is something you should go for!
Some Quirk On the Beach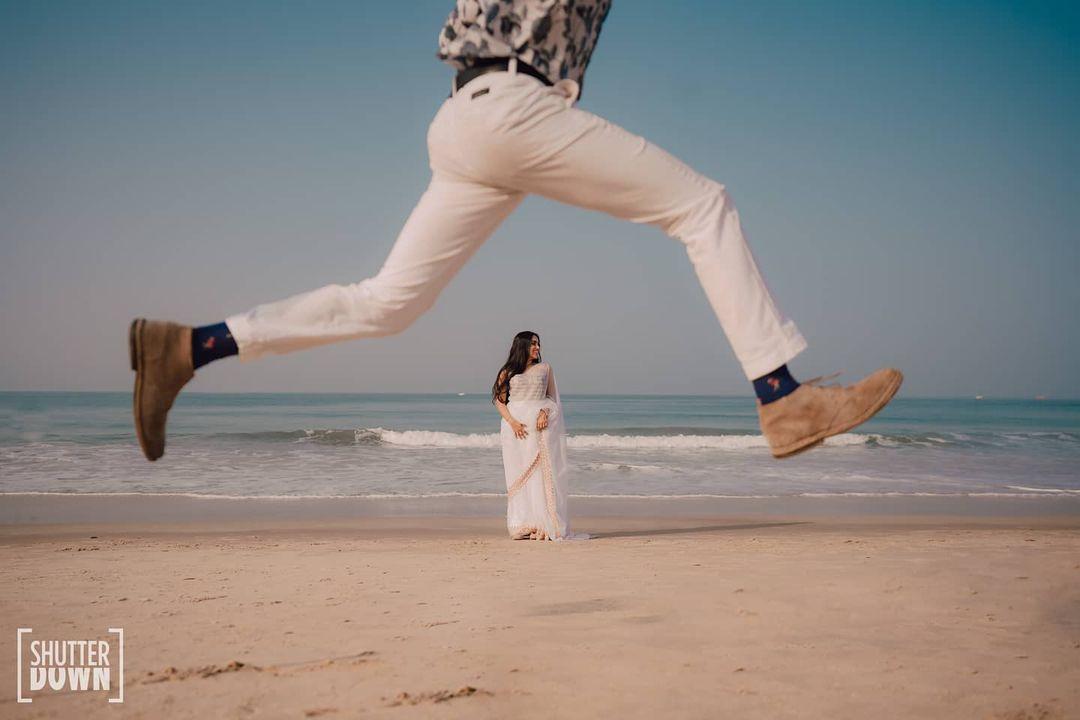 Beach cool photos call for quirk, enthusiasm, love and some craziness! If you are millennial and want to get captured in an unconventional way then this beach photoshoot idea is definitely for you.
Magic In the Air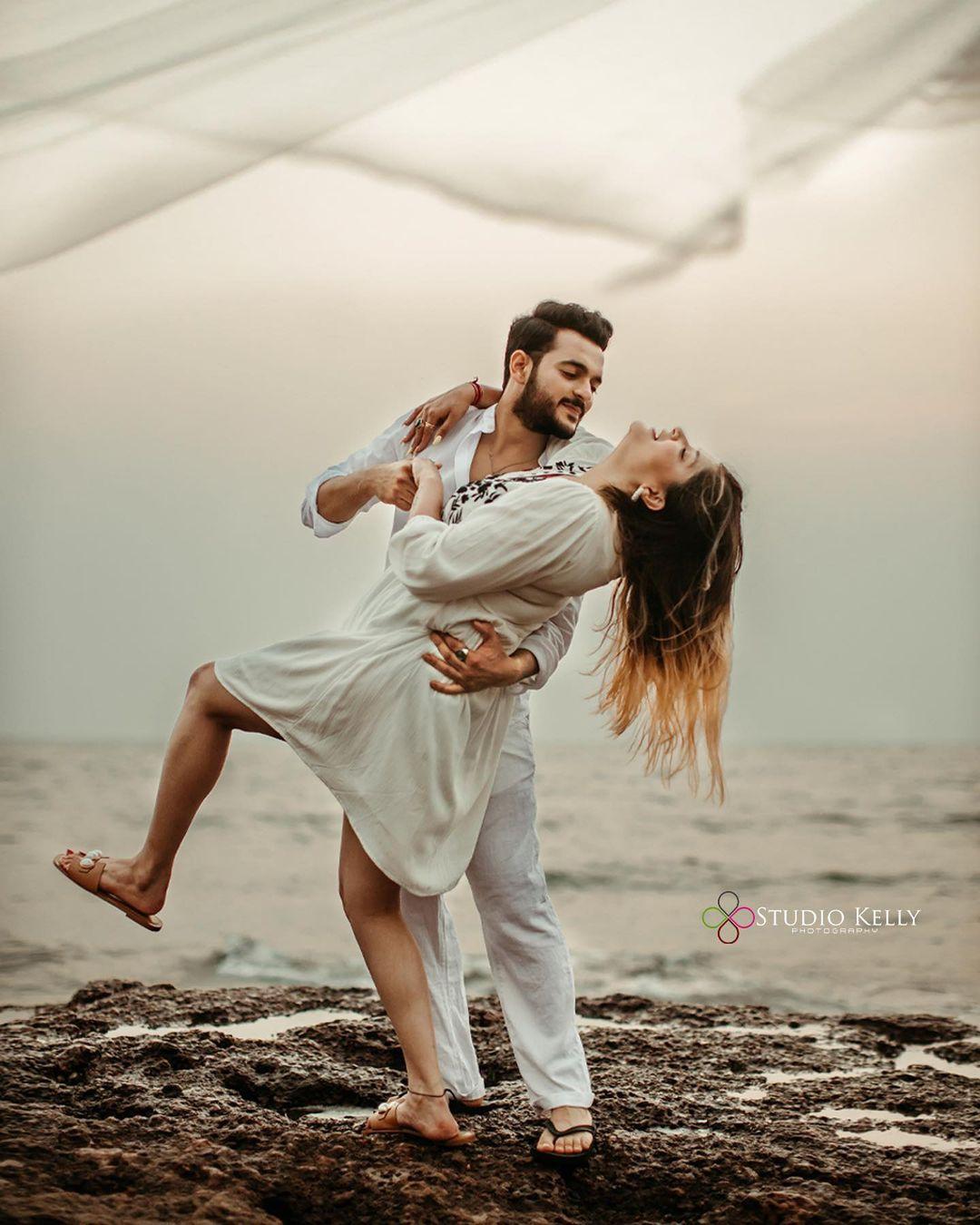 Looking for beach photography poses and can't find something sensational! Then take a look at this romantic beach pose and pin it up for some serious goals.
Dreamy Love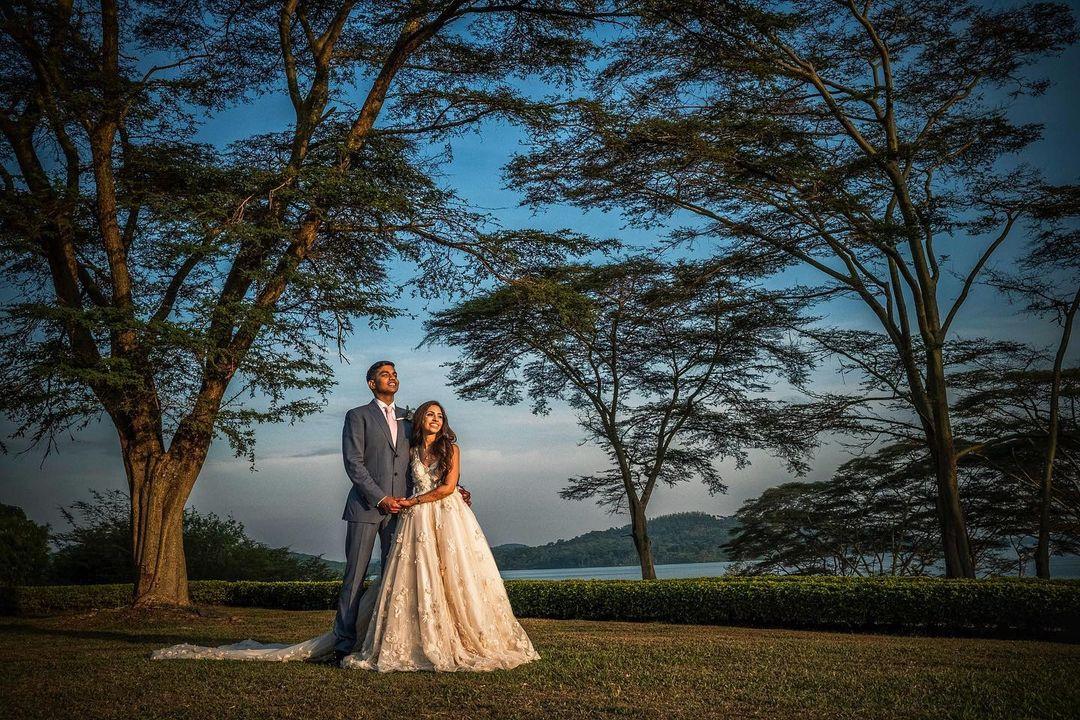 Image Credits - SILK by Sephi Bergerson
Love is dreamy, love is wild, love is true and every moment spend with your love is always worthwhile! Here is an example
Drenched in Fantasy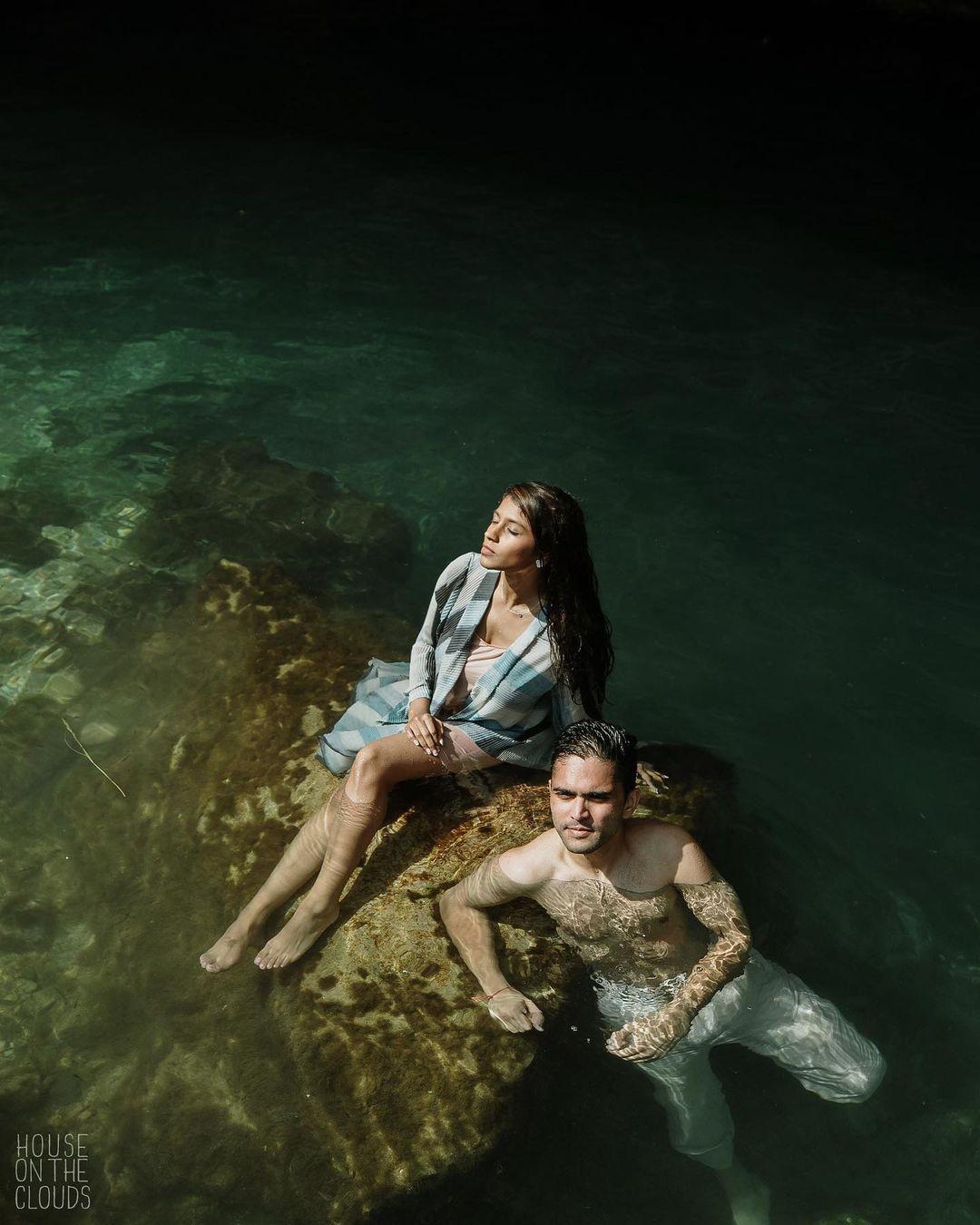 Millennials are always on a lookout for beach photo stills ideas filled with passion, fantasy and truck loads of charisma! Here is a picture that you can't ignore! Sensational, passionate and romantic to the core! There are some amazing effects that are rendered through water. Do try to steal the show!
Blindfolded Love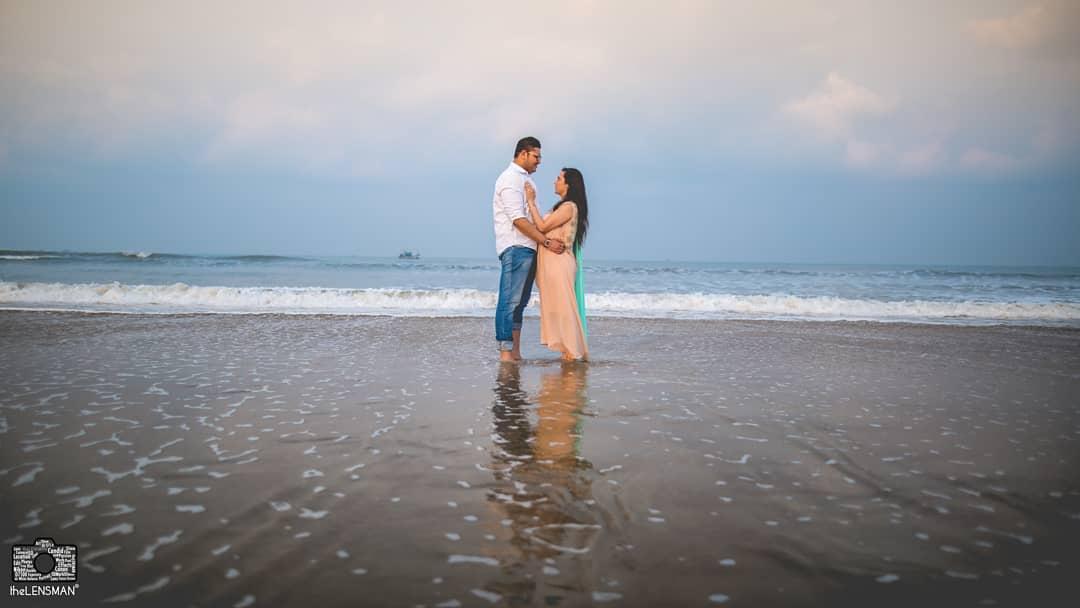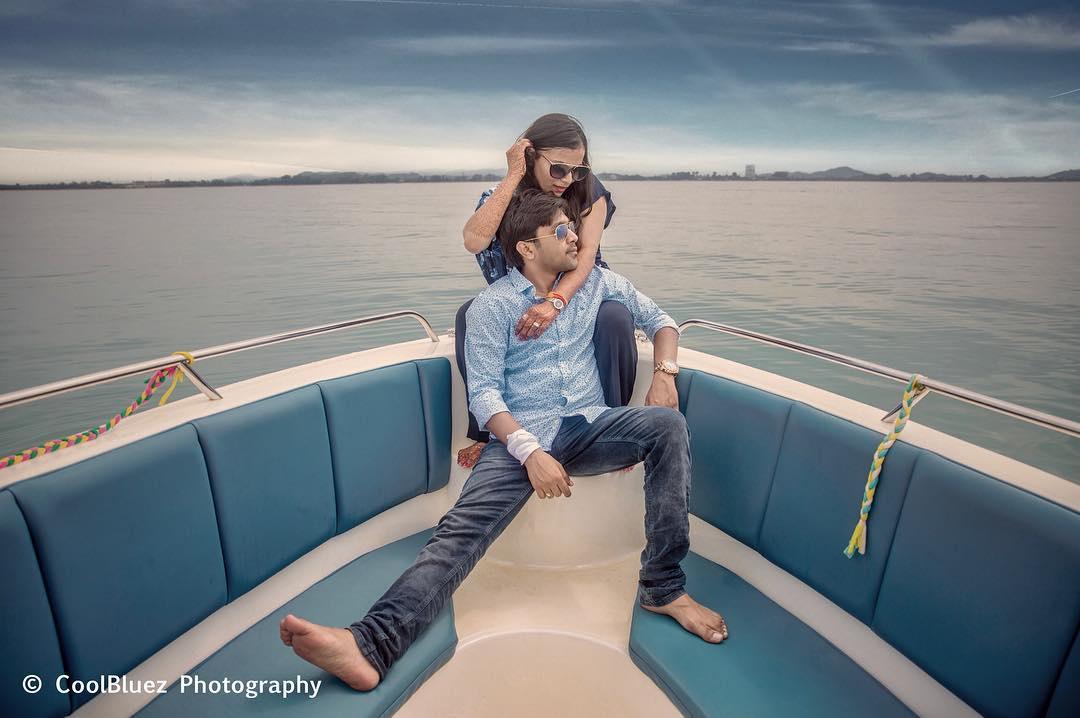 You can call this madness, or you can call it love! Aren't these pictures narrating about thousand millions emotions? These cool beach pictures shows that love can spark up anything in life! The company and romance can take you anywhere! Be it beach or hills! Love can make any beach pose speak about your beautiful relation with your partner!
Love is A Wonderland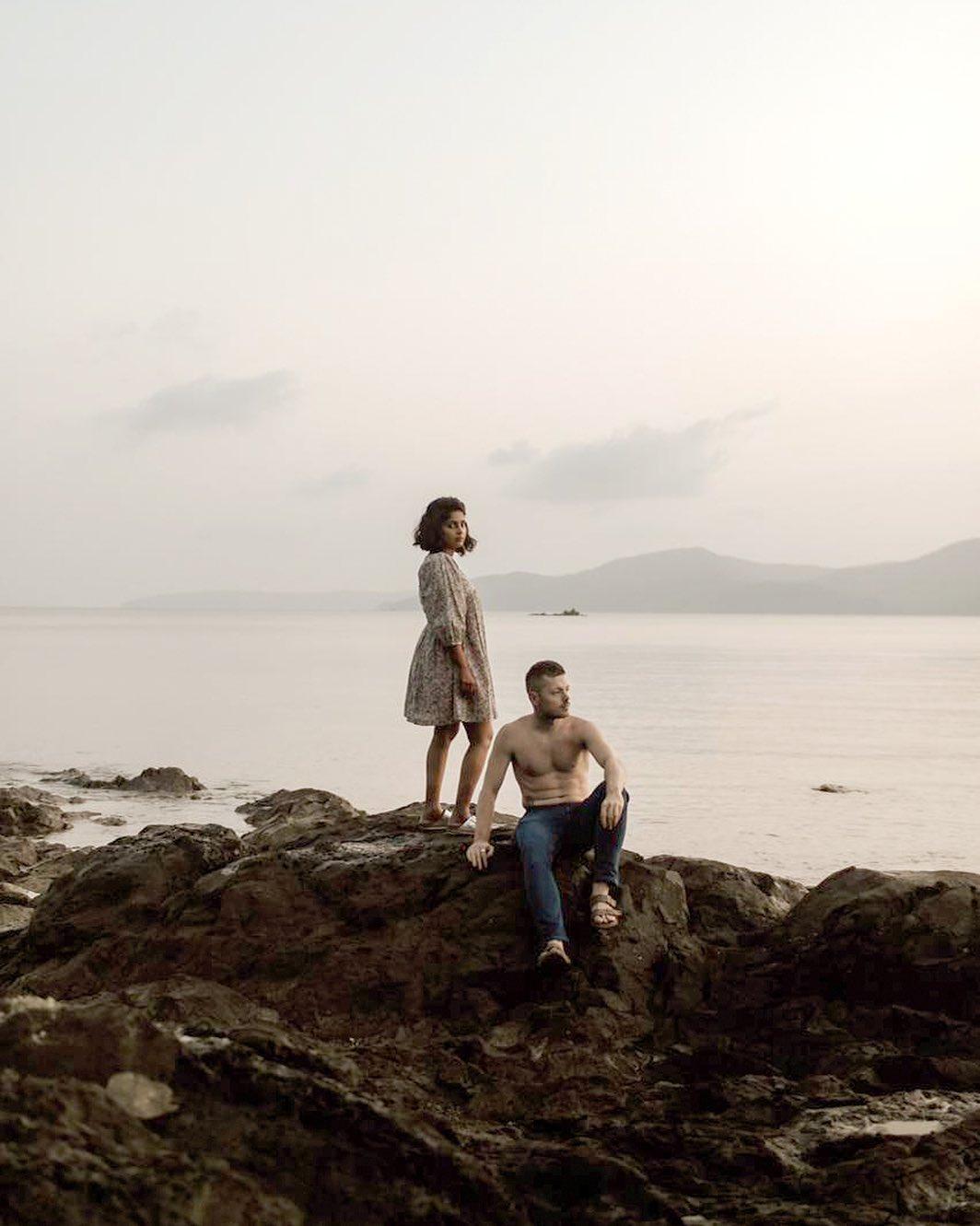 Image Credits - Pinterest
Get captured near beaches is not all about materialistic love, it is about the depth! Just like the depth of beach, the love also go places in the most fascinating way! So, if you are looking for good poses for beach pictures then this should be definitely pinned!
Mid-Summer Madness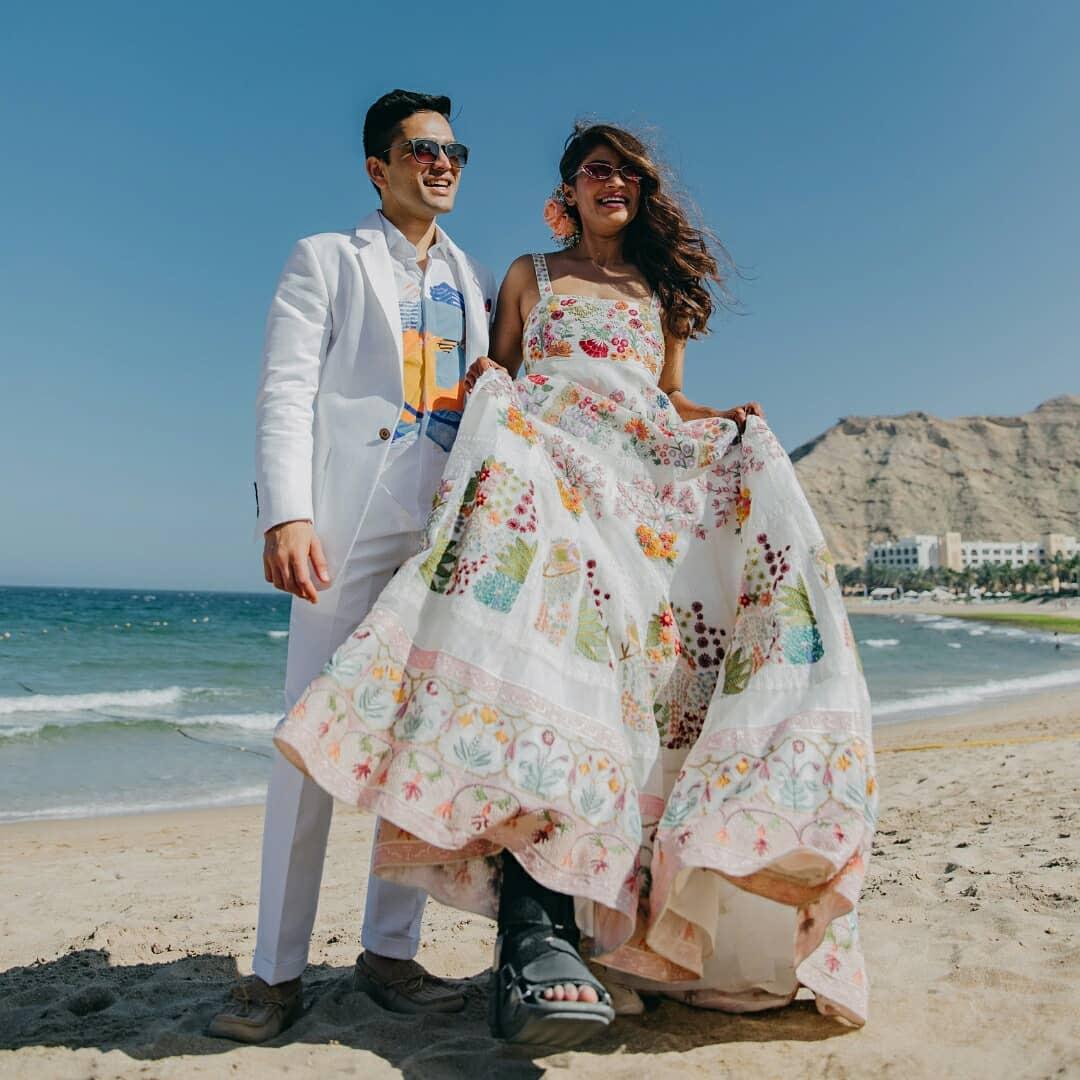 Image Credits - Pinterest
Here is another beach side picture that will resonate how happy this feeling of love is! Yes, if you will show your true happiness in front of the camera then you don't to scroll for best beach photos. Happy beach poses comes out in the best form.
Dreamy Love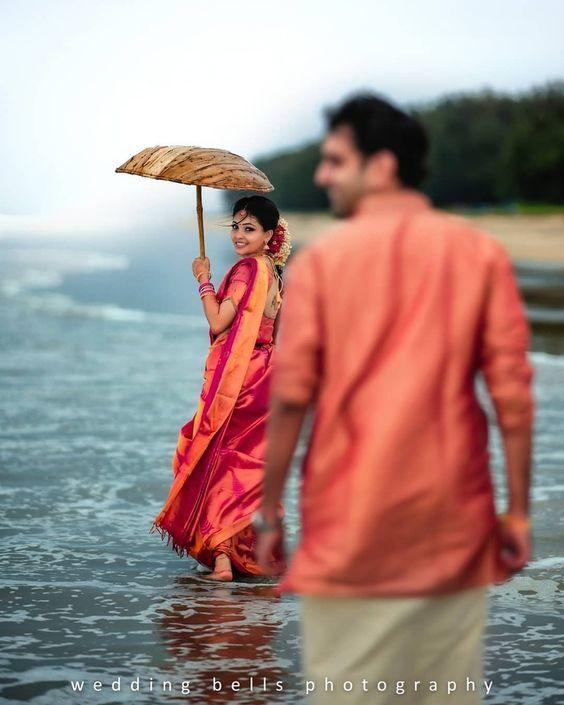 Image Credits - wedding bells photography
Getting captures in South beaches in a different kind of happiness altogether. The beaches here are pristine and unruffled! Thereby, getting captured amid such serene setting is worthy! If you figuring beach side photoshoot ideas, then bookmark this. This picture depicts traditional elements too.
Pristine Stories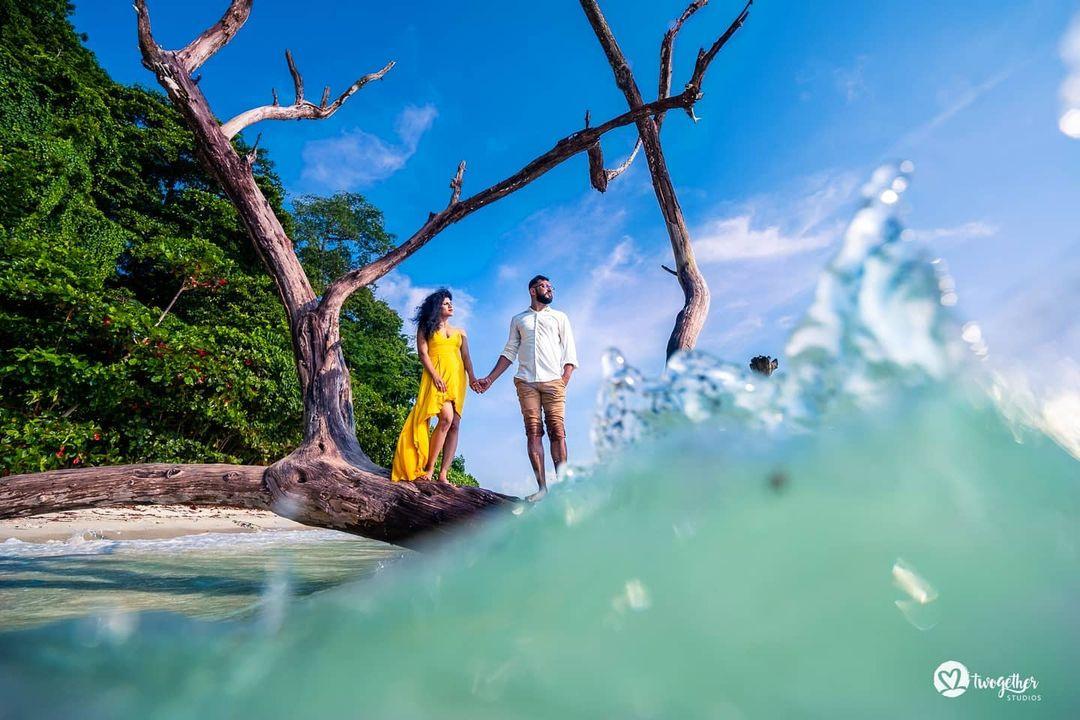 Love is unruffled. unadulterated and unfettered! So why not depict these elements in your beach photoshoot poses? Look at them, they are just stand but still we can see the bond that they share whilst they pose hand in hand, look at the same direction of love.
Footprints In the Sand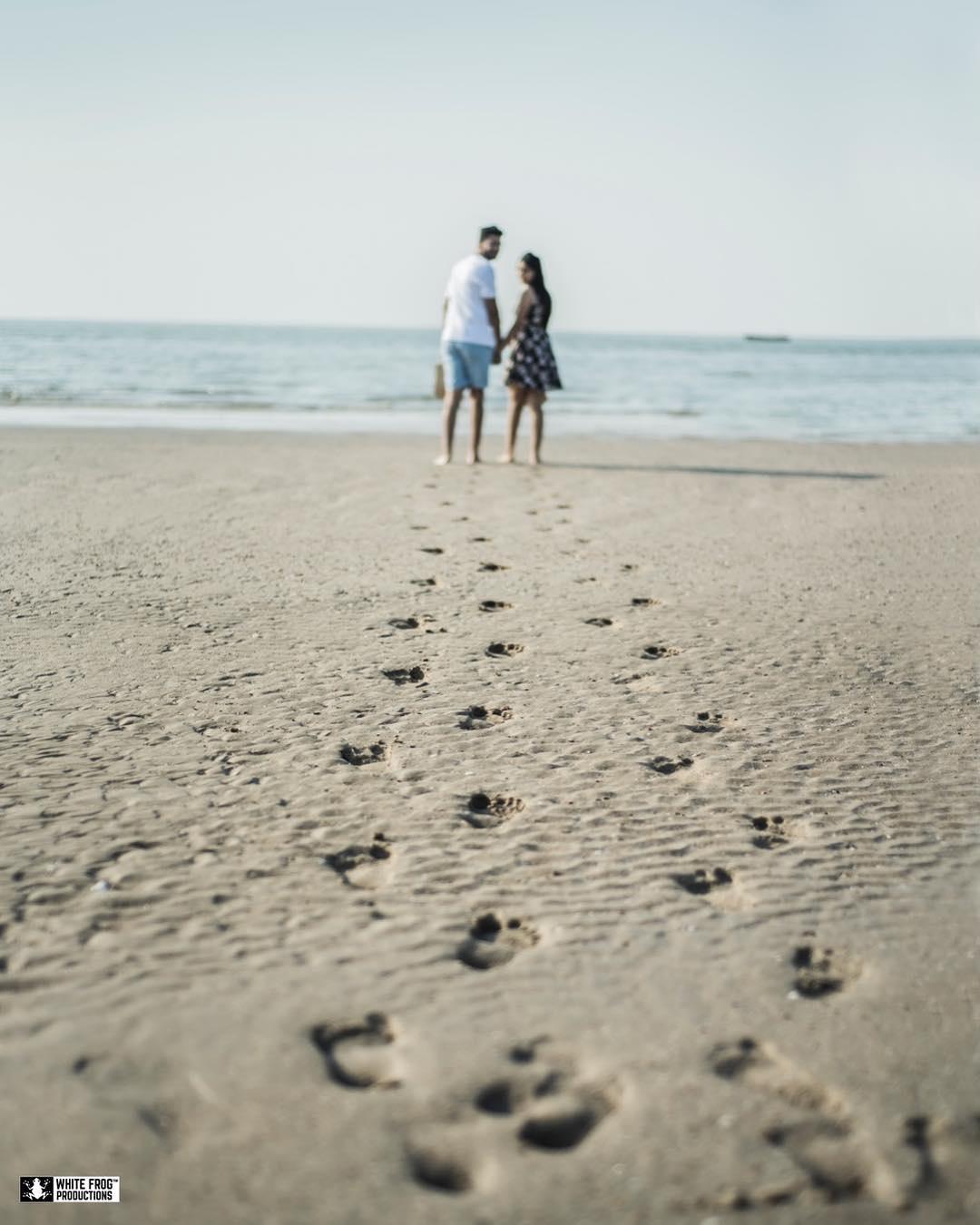 Leave mark of your love wherever you go! Get these footprints captured for life whilst you get your pre-wedding shoot done! Beach photography poses like this is surely a trendsetter for all millennials out there. Do try this as an inspiration!
Romantic Beach Picture Poses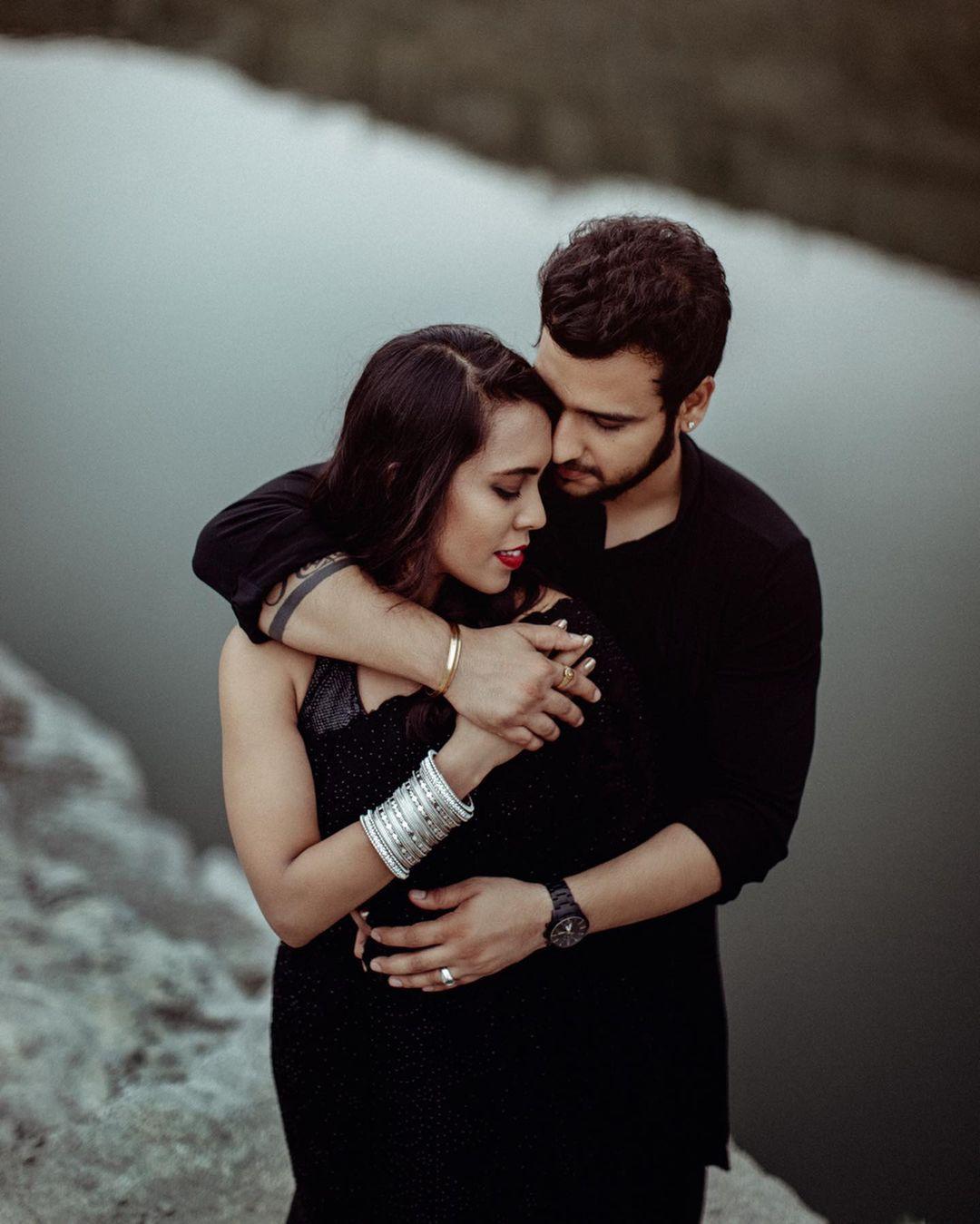 Twining in romance? Here is a beach pic idea that will help you to get captured in the most ethereal and romantic way! Here the duo is adorned in black against blue beach setting- They are stealing glances for all good reasons! Do you want to grab attention too? Then try this beach pose with your partner.
Breezy Love Beach Cool Photos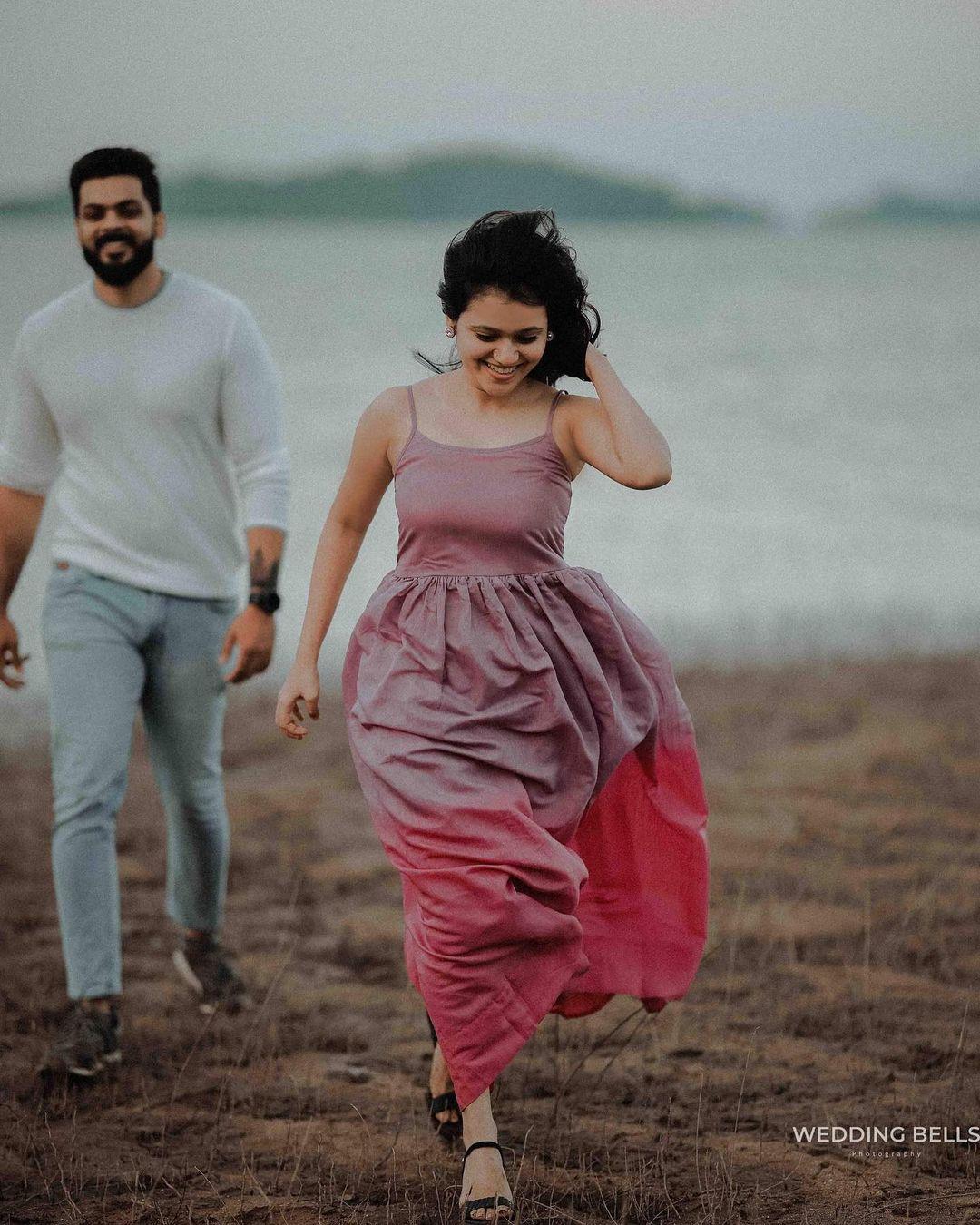 Image credits - Wedding Bells
Isn't this beachside photoshoot cute, chocolaty and sweet! The guy is chasing the girl is such an adorable way! So, cherry pic this beach picture idea and see how cute your pre-wedding album comes out to be!
Madly In Love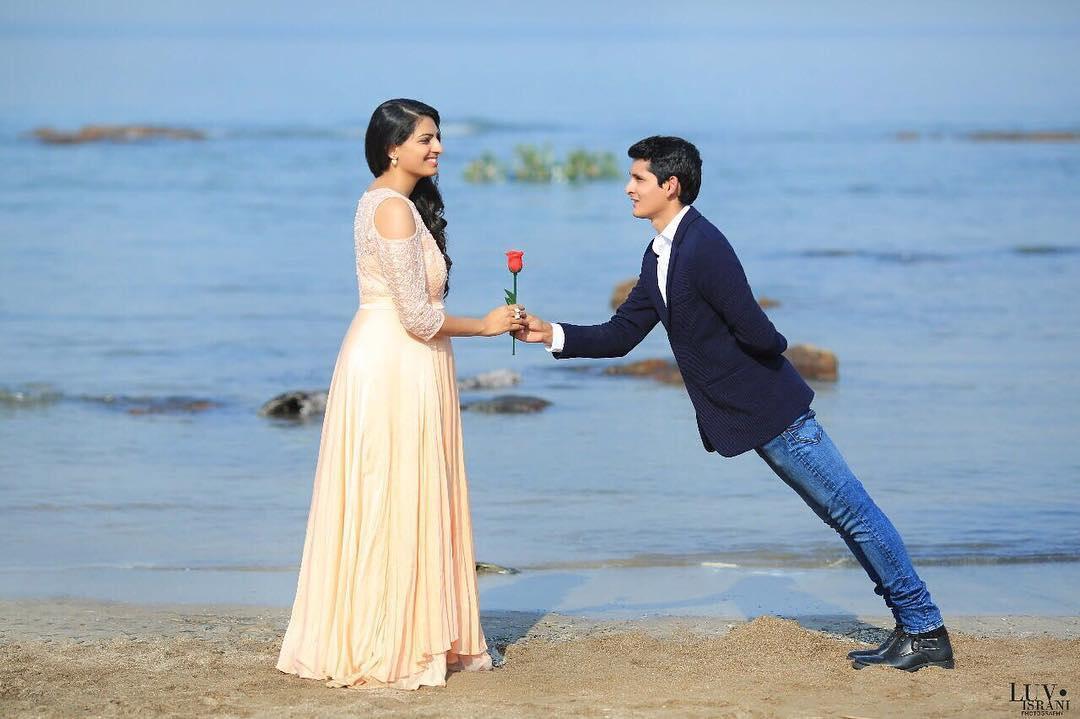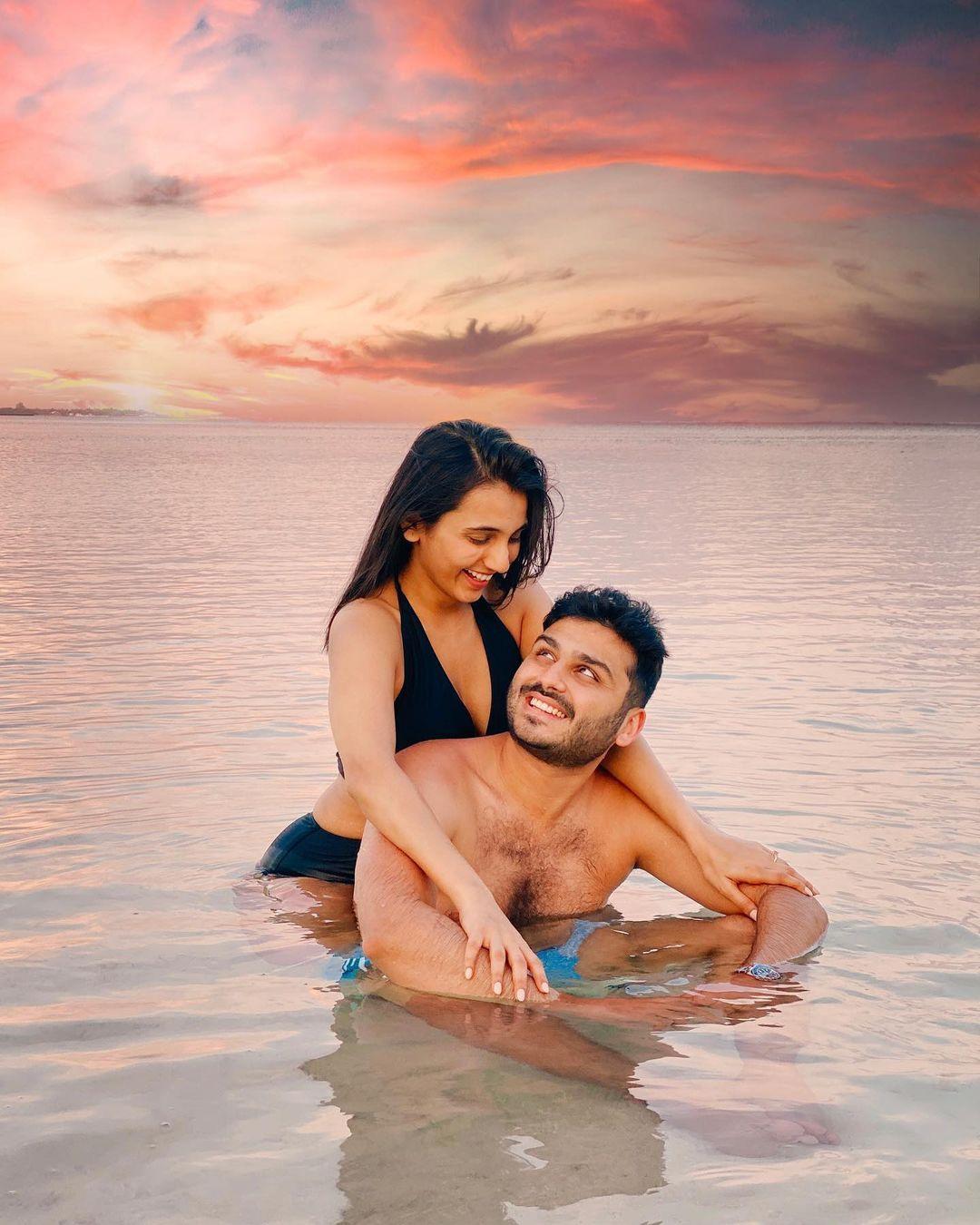 Image Credits - Masoom Minawala Mehta
Just like poets, novels, midnight dreams, these photoshoot ideas will give you goosebumps. They are lost in each other and trying to look more deep into each other. Grab some photoshoot ideas from here and let every one get amazed as you post your picture on Instagram. Let the world know that your love is not ordinary!
Beach Photo Poses For Girls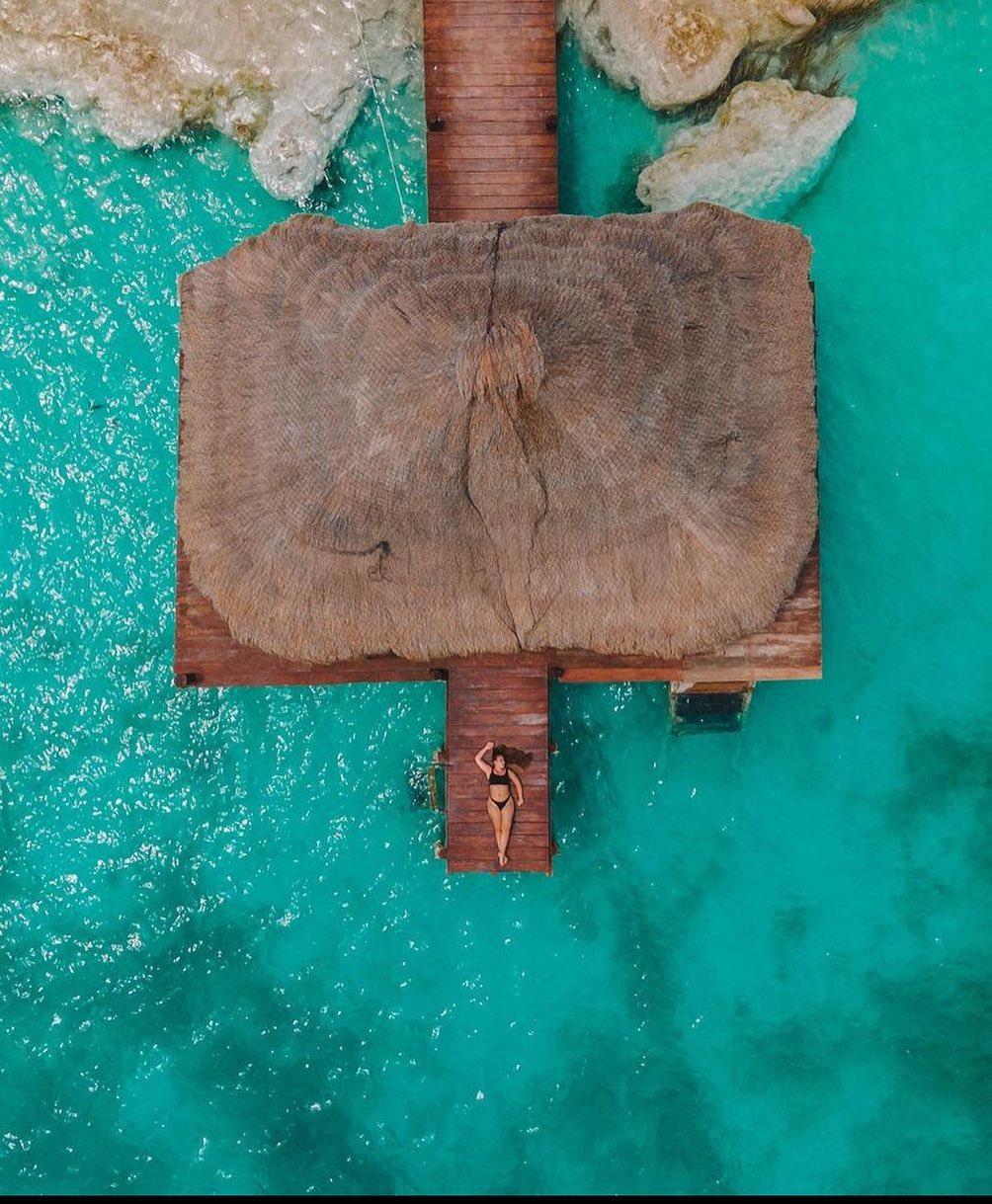 Image Credits - Pinterest
There is nothing like posing like a goddesses in a magnanimous yet serene backdrop! Yes, make your solo shot as powerful as this picture! Let your picture slay the shoot just like this pose curated by Divine Mantra. Here are some more beach photo poses for girls here-
Cool Bridezilla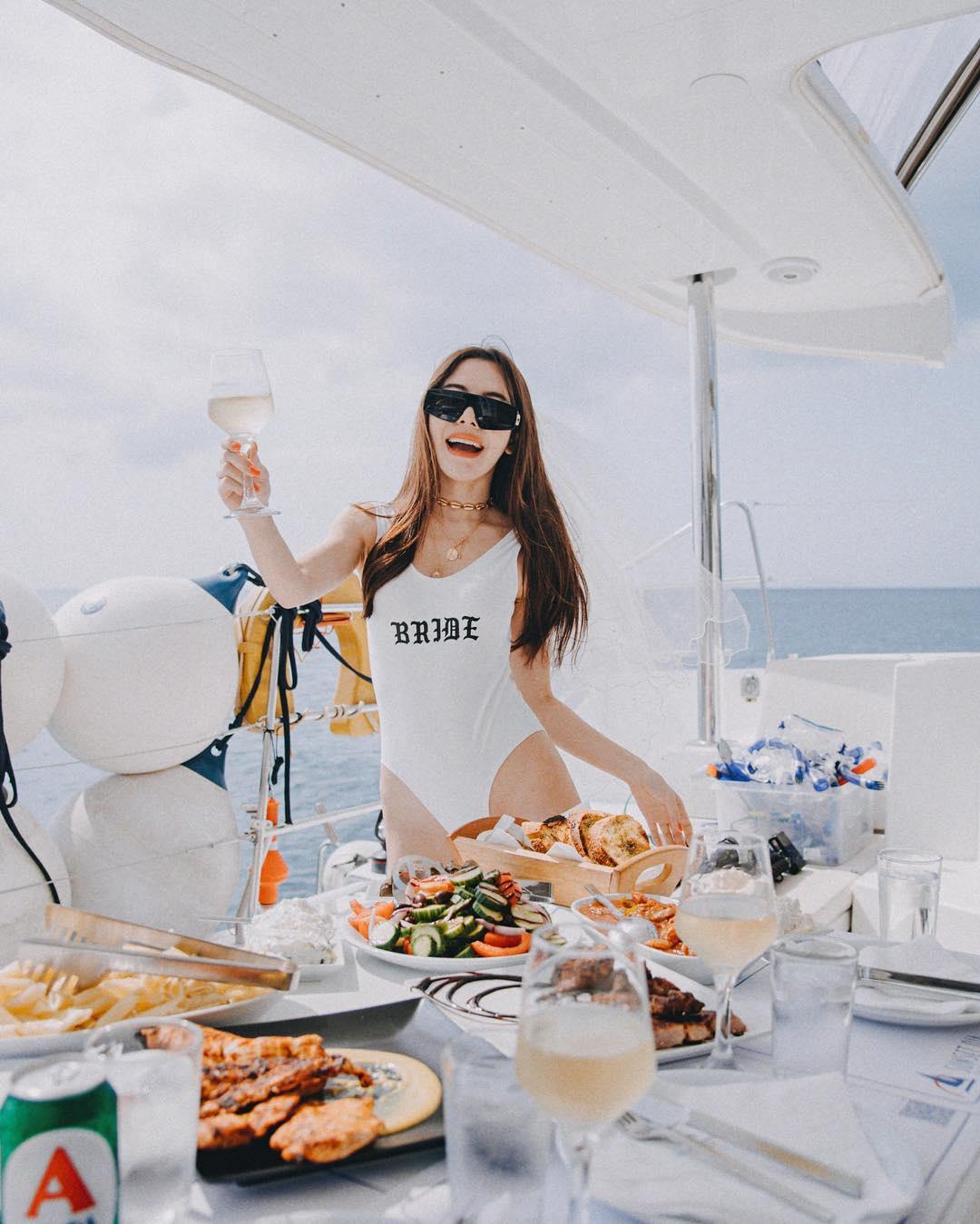 Image Credits - Pinterest
A bikini shoot can never go wrong for the brides who don't want to miss something amazing and spectacular! Here is cool beach photo pose for you before your wedding! Pose and have fun!
Worth waiting Beach Poses for Girls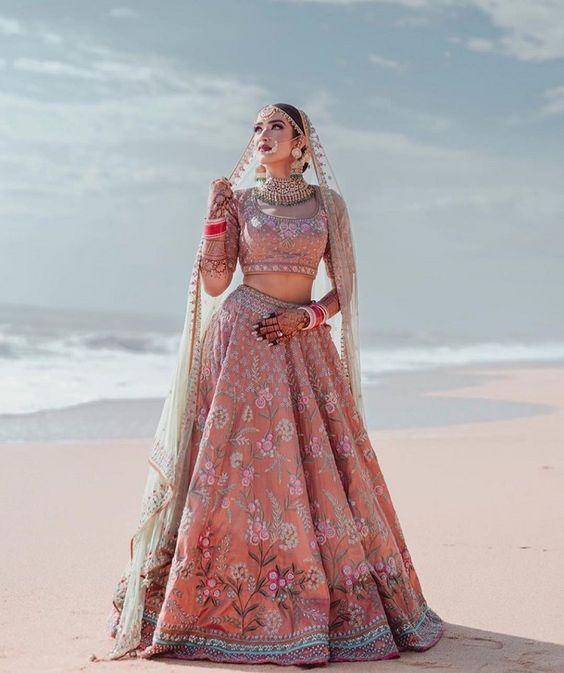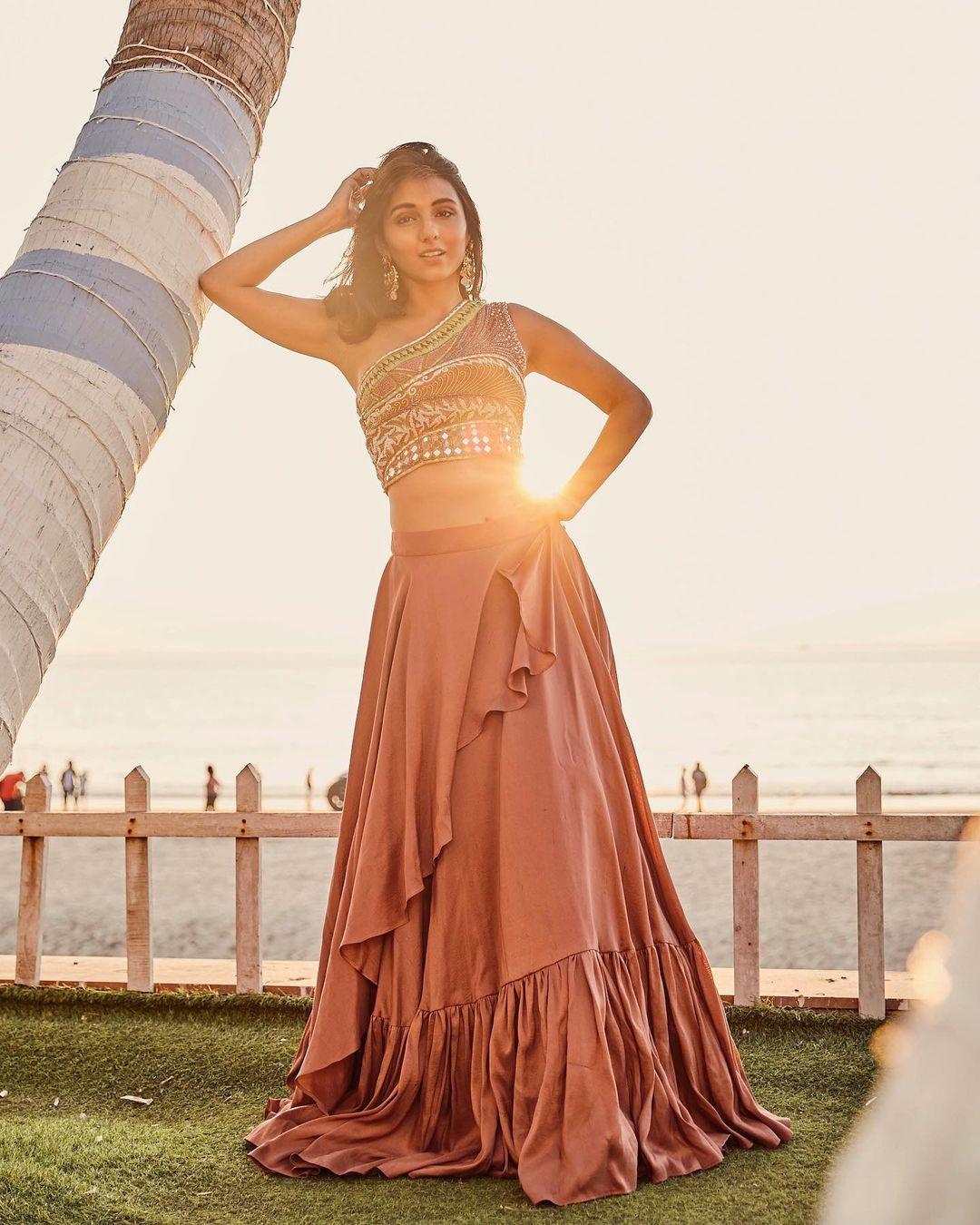 Image Credits - Masoom Minawala Mehta
Trendy Beach Poses for Girls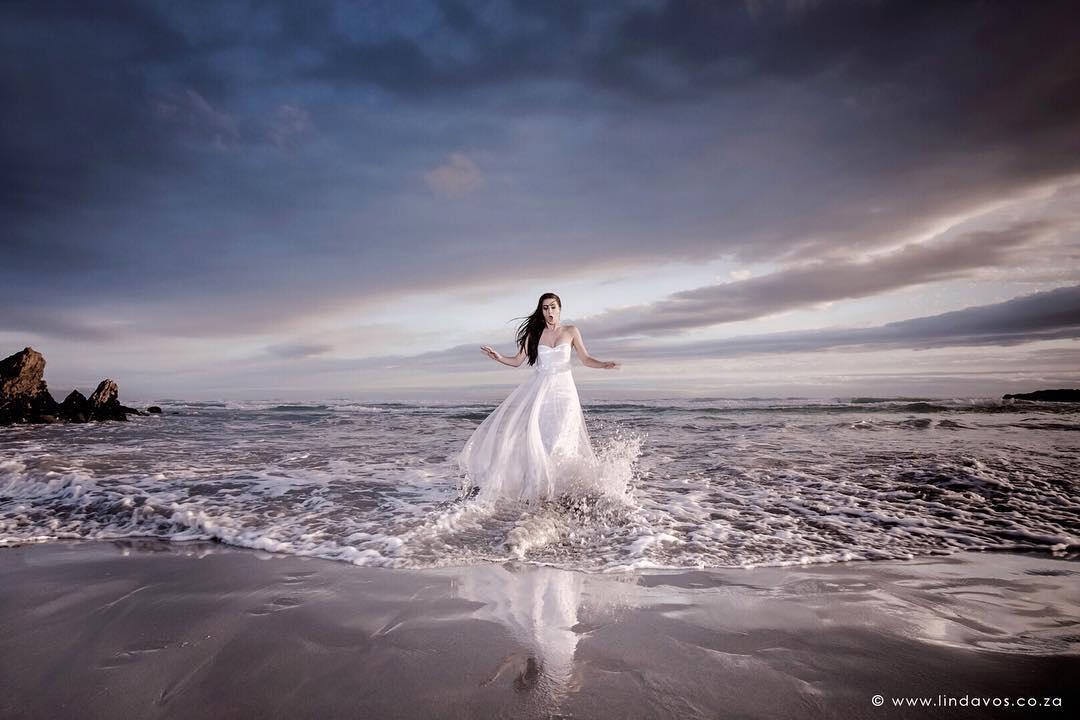 Image Credits - Lindavos
Popular beach side photoshoot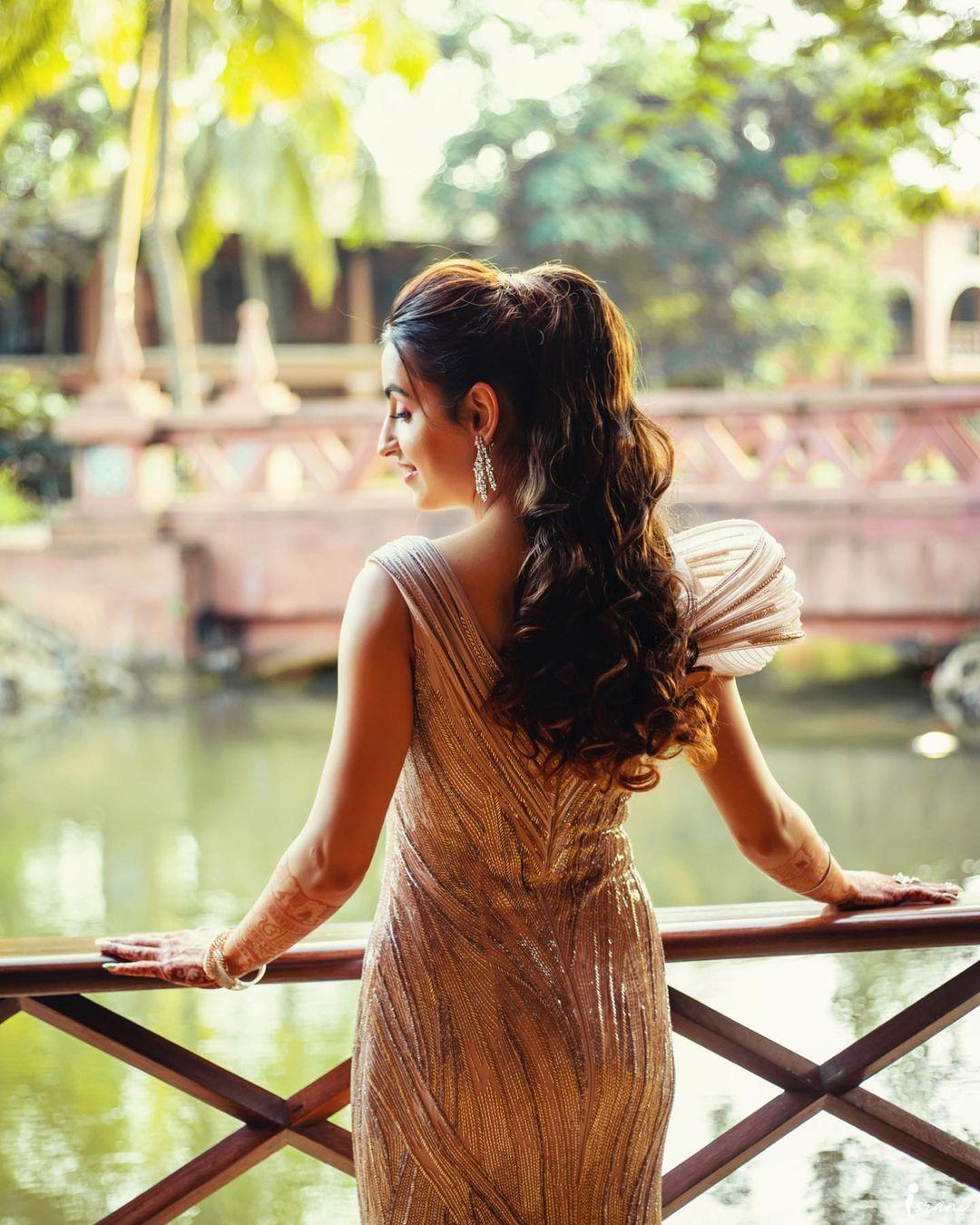 Image Credits - Israni Photography
Beach Poses for Girls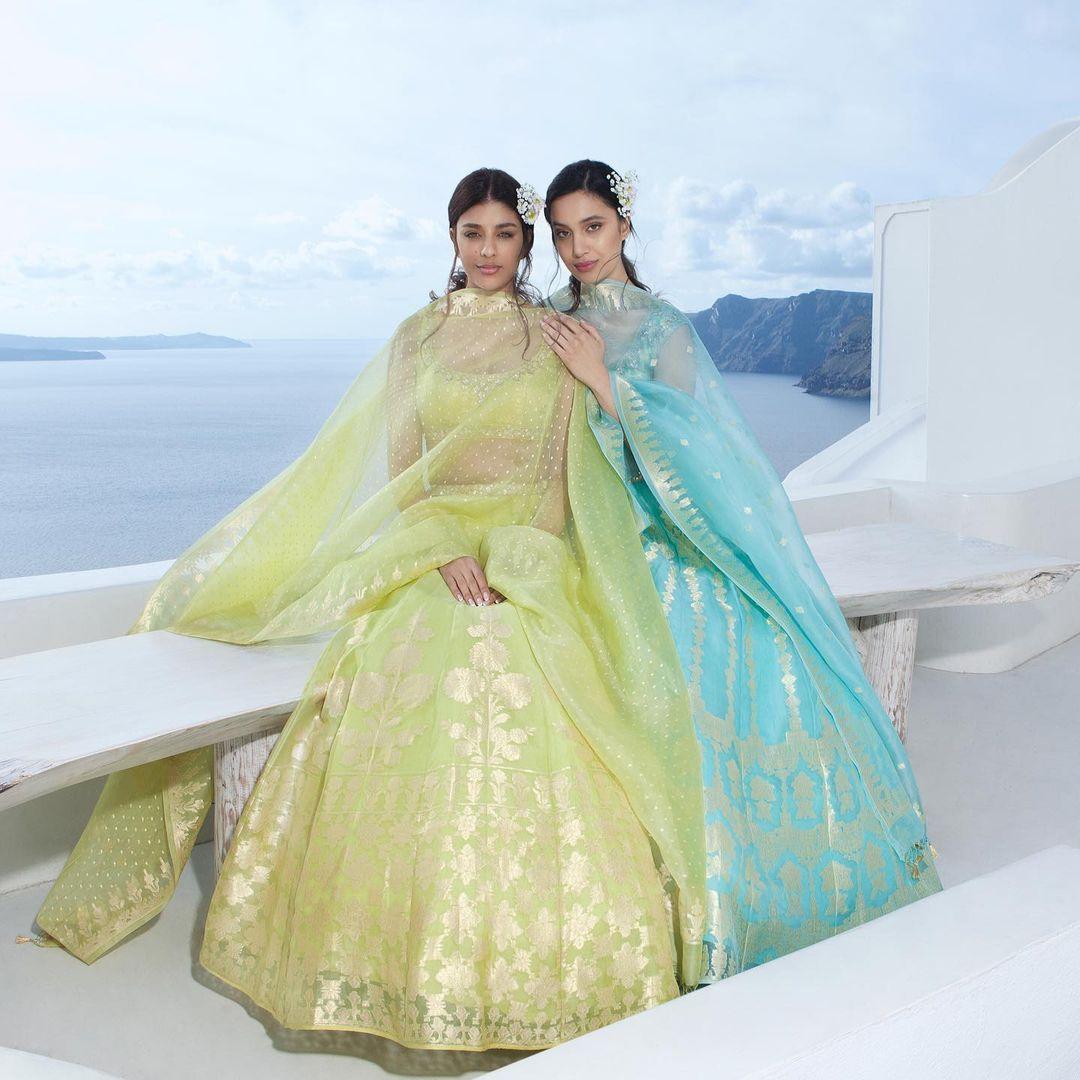 Image Credits - Anita Dogre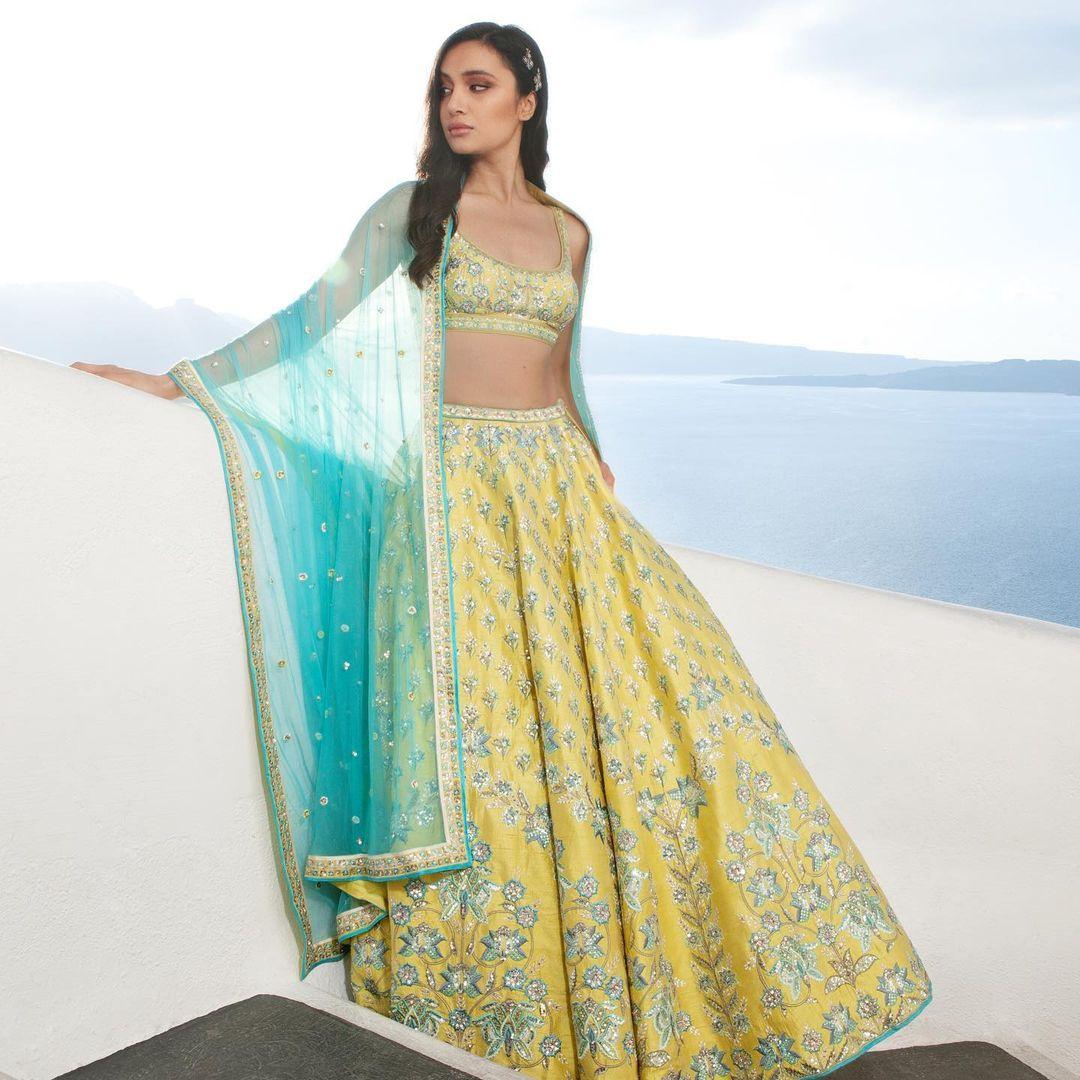 Contemplating Beach Poses for Girls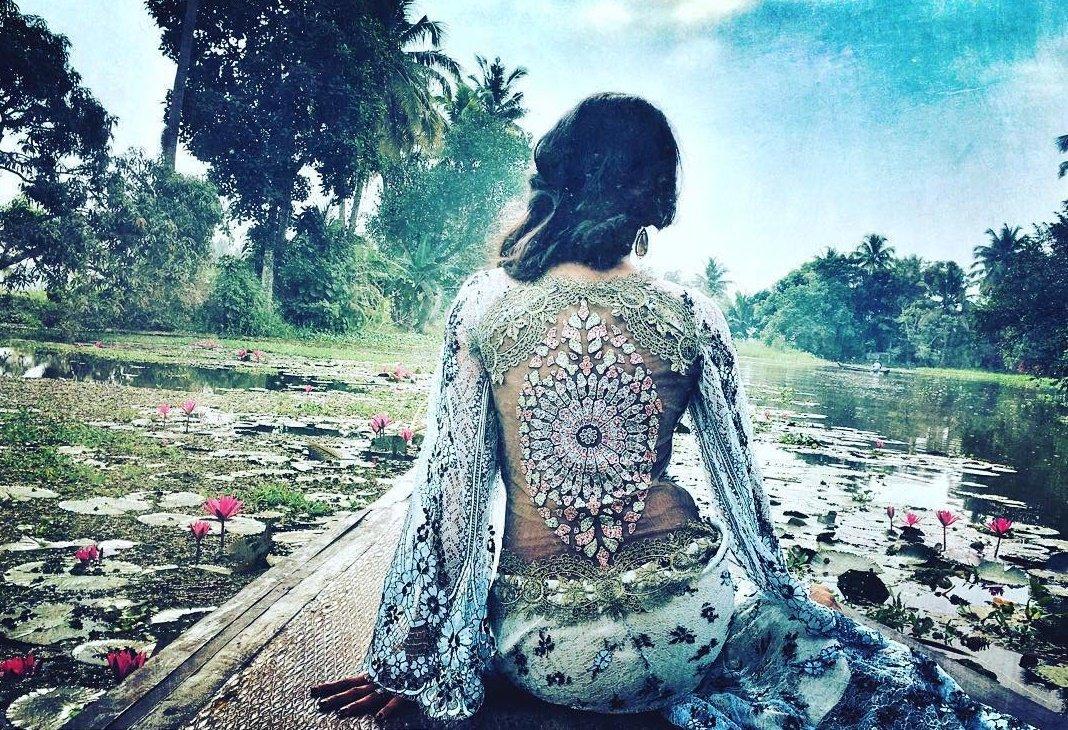 Popular Beach Poses For Girls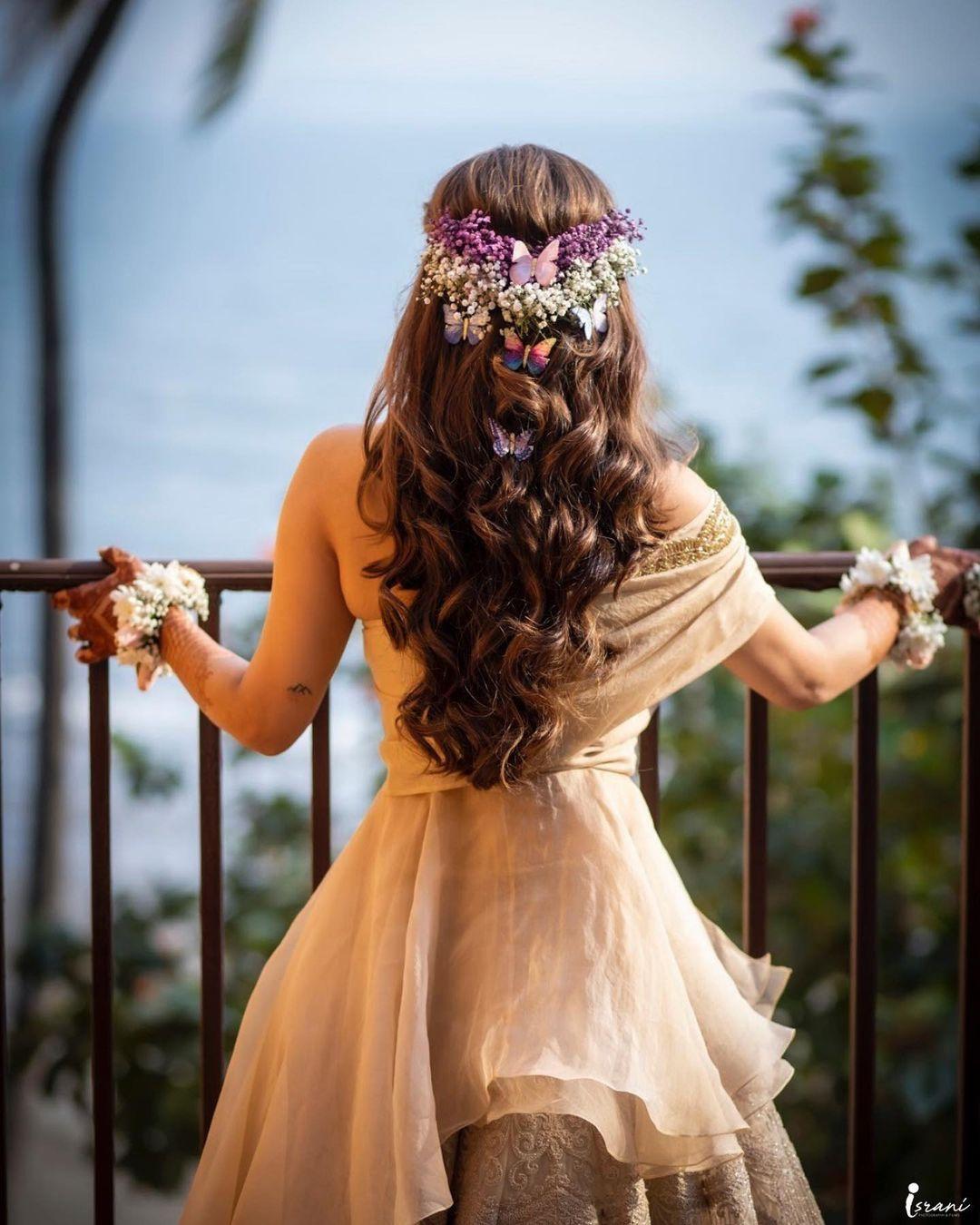 Popular Beach Photo Poses for Girls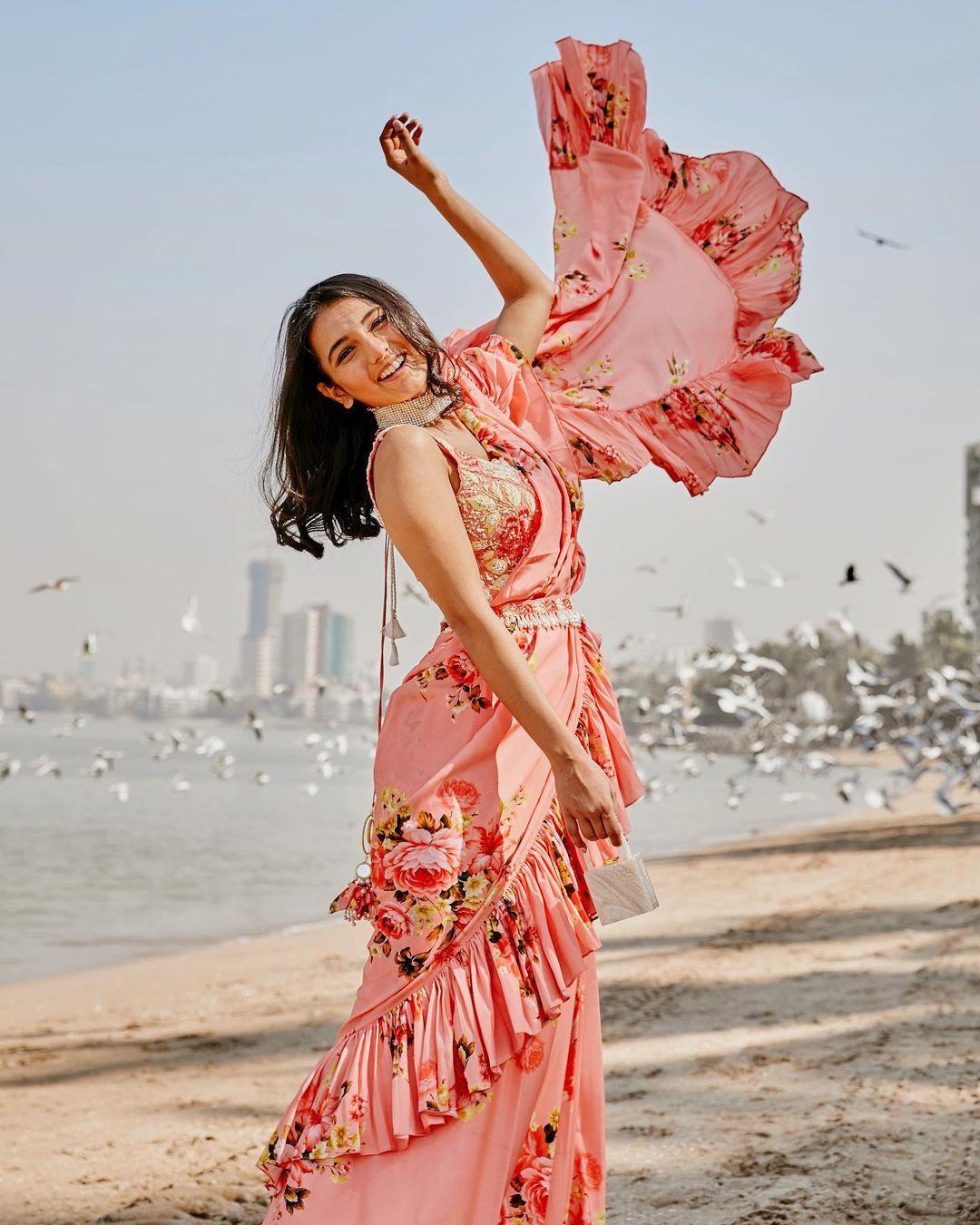 Image Credits - Masoom Minawala Mehta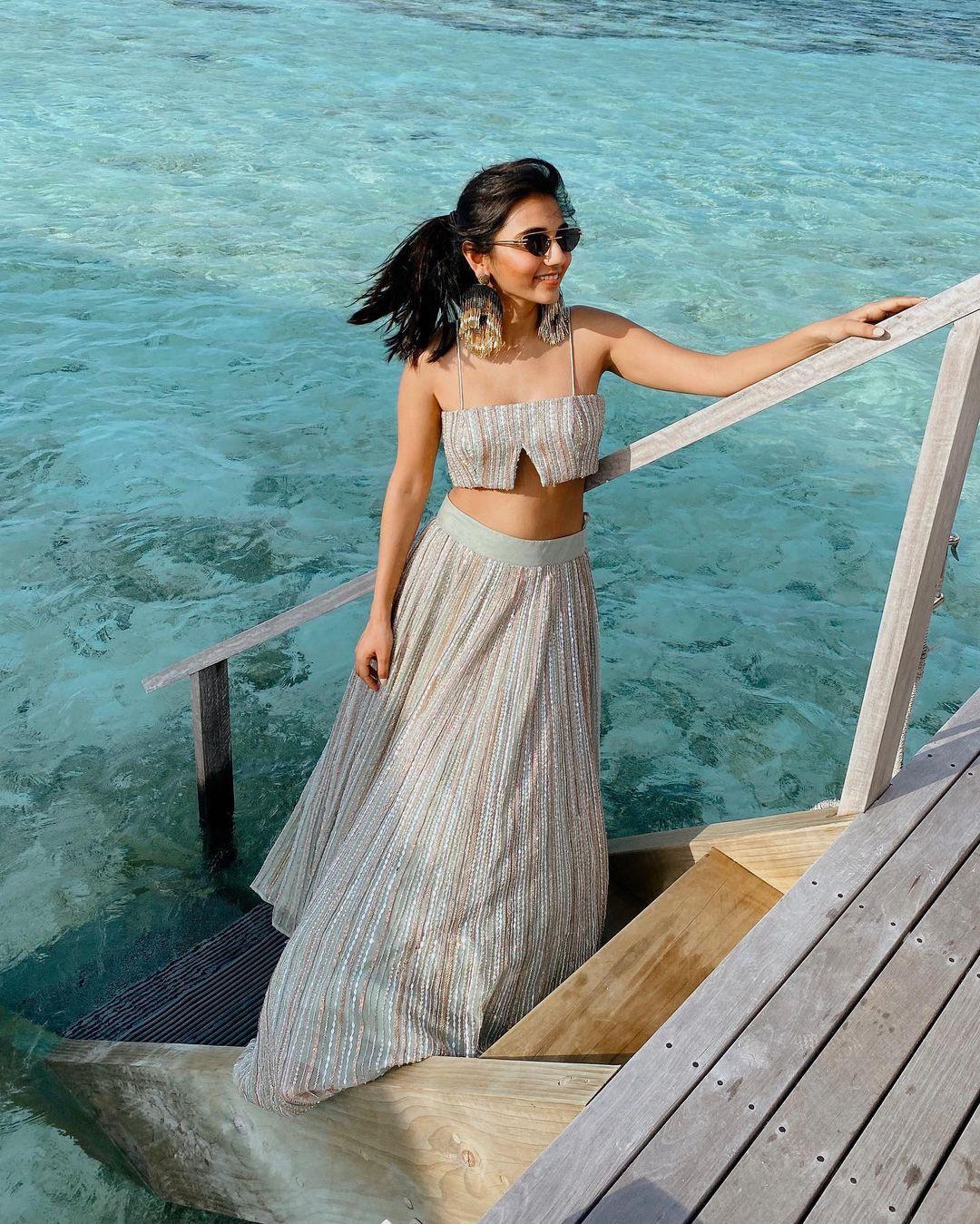 Image Credits - Masoom Minawala Mehta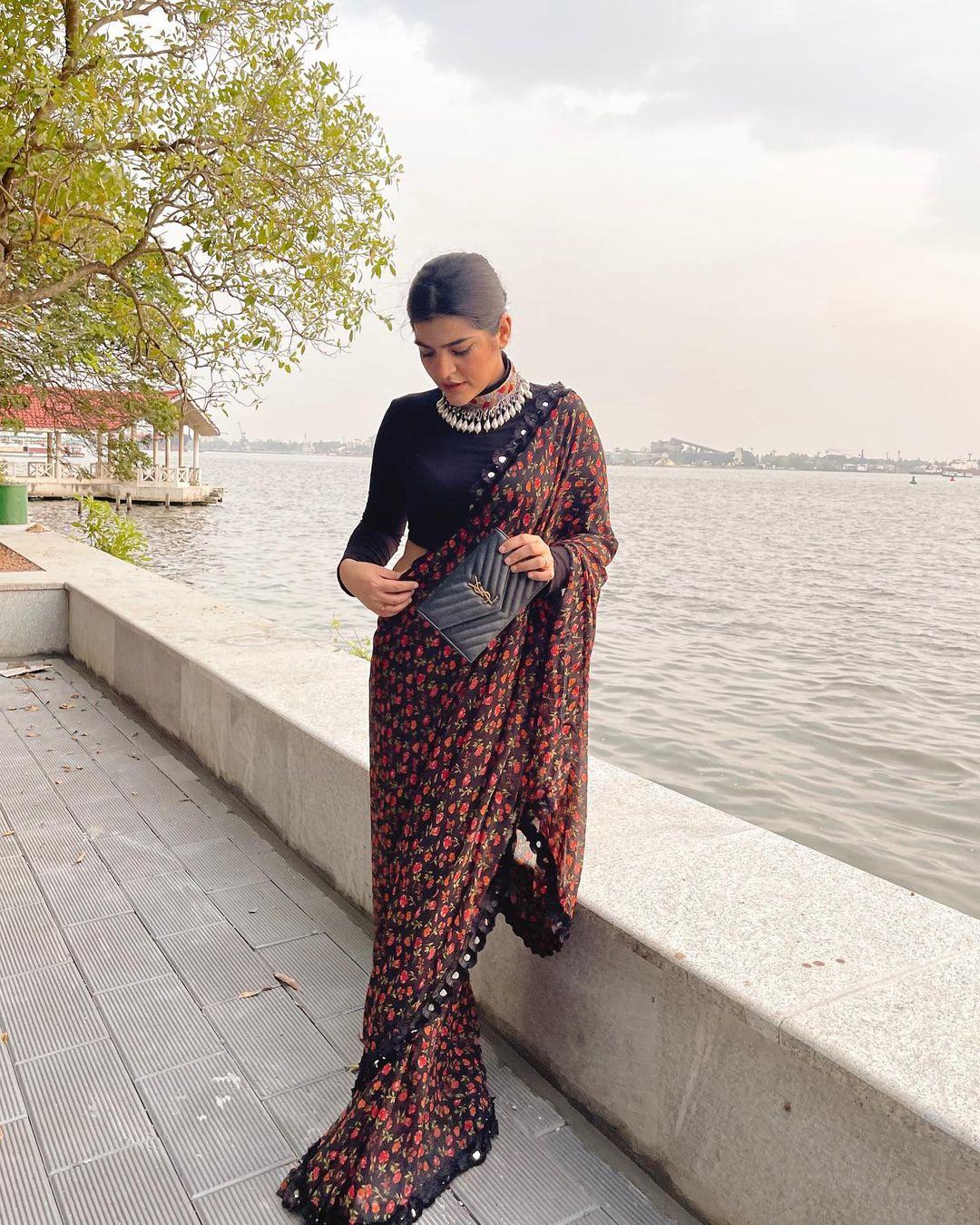 Image Credits - That Boho Girl
Awwdorable Beach Poses for Girls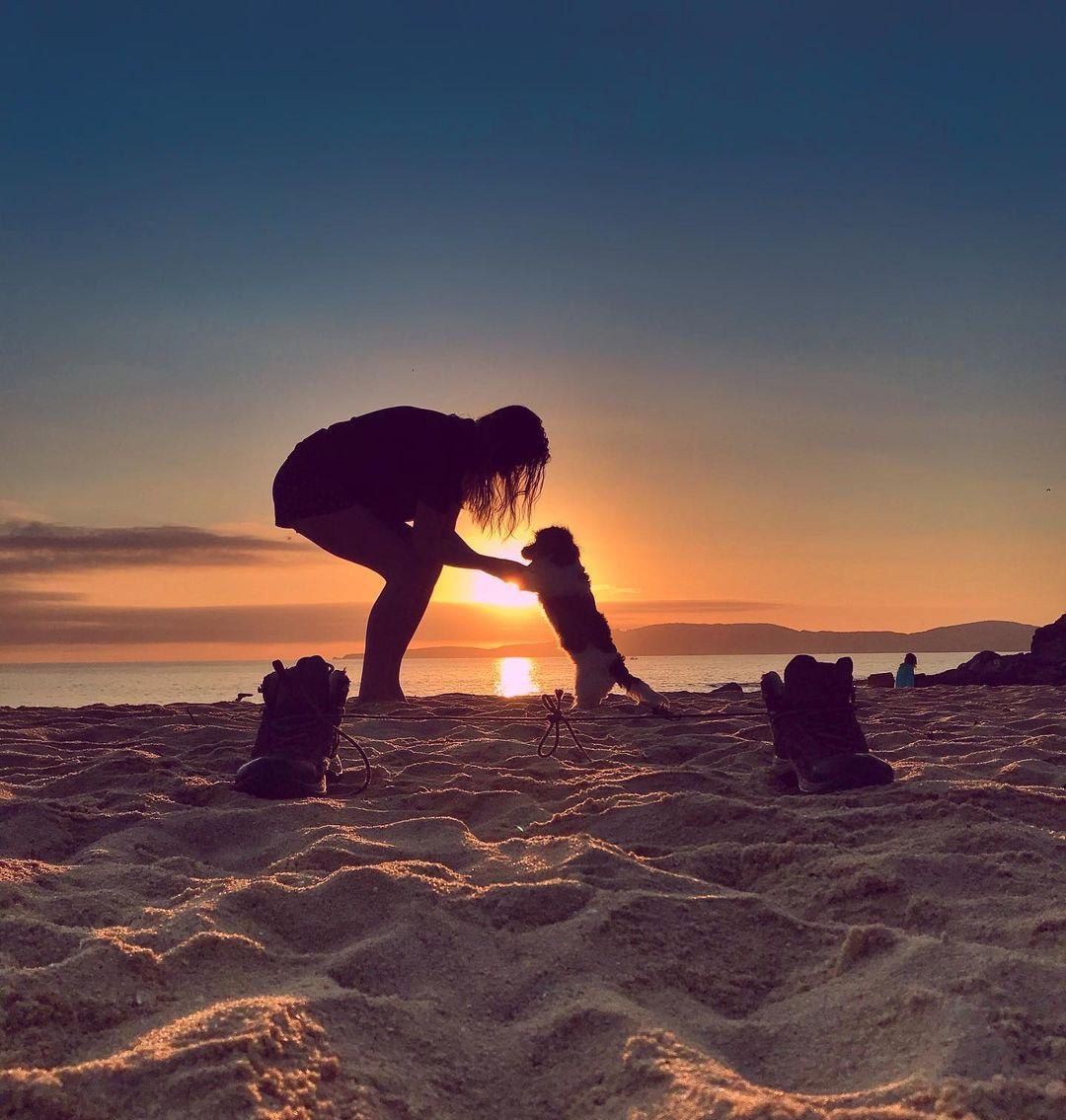 Image Credits - Pinterest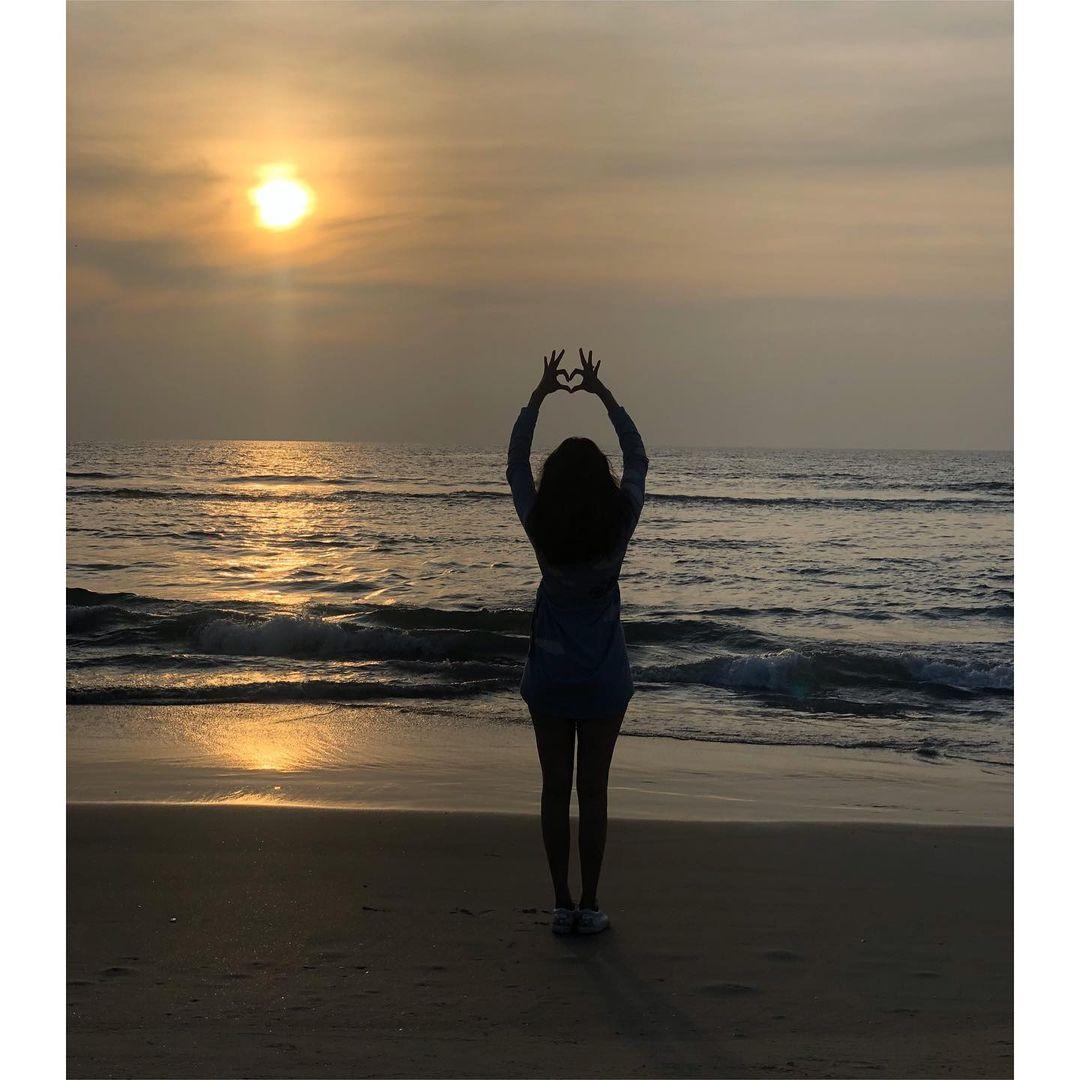 Image Credits - Pinterest
Stunning Beach Poses For Girls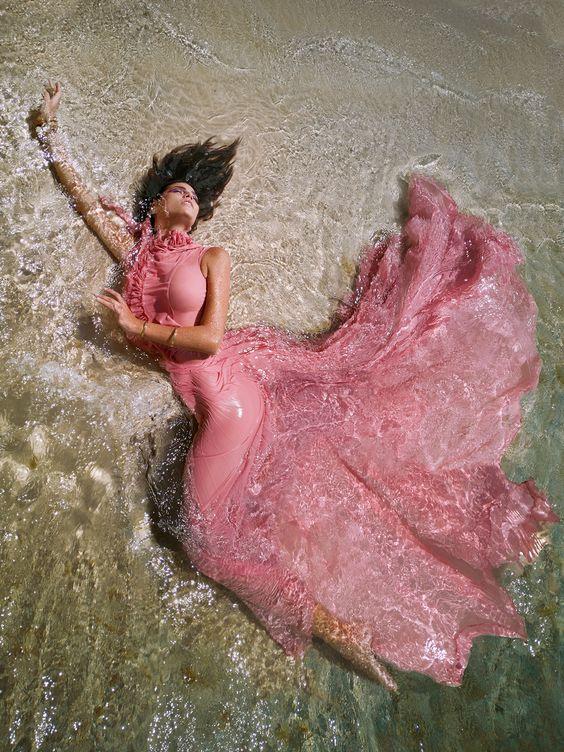 Image Credits - Pinterest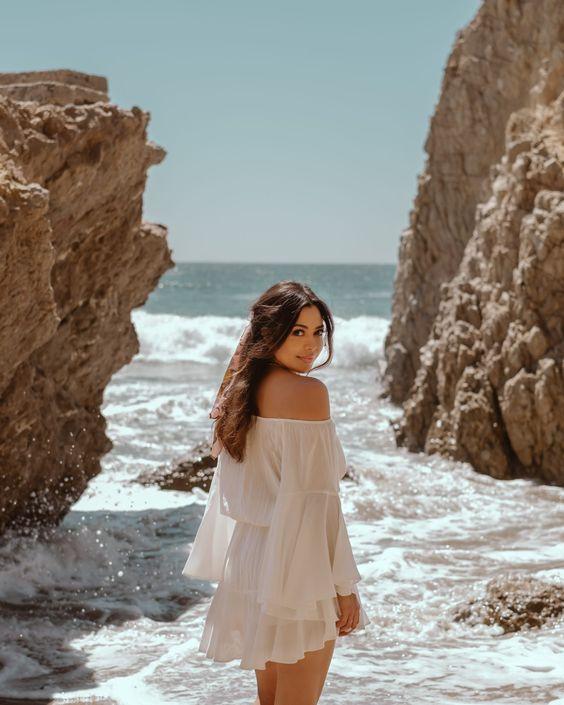 Image Credits - Pinterest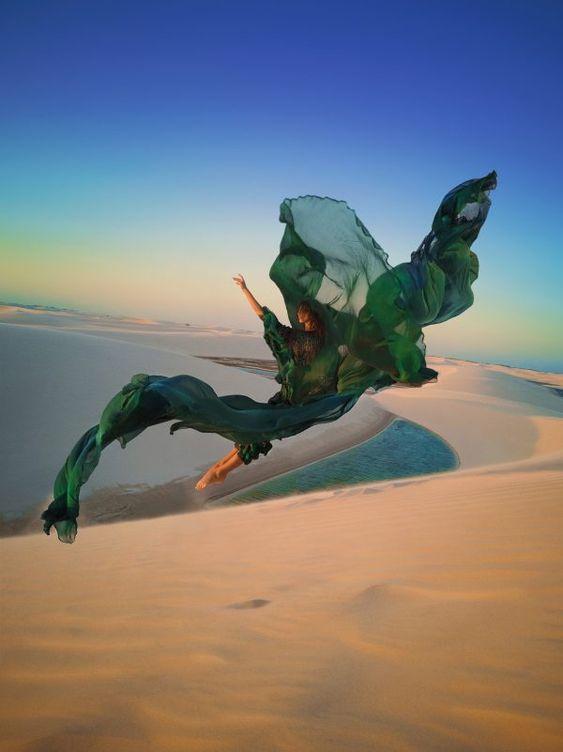 Image Credits - Pinterest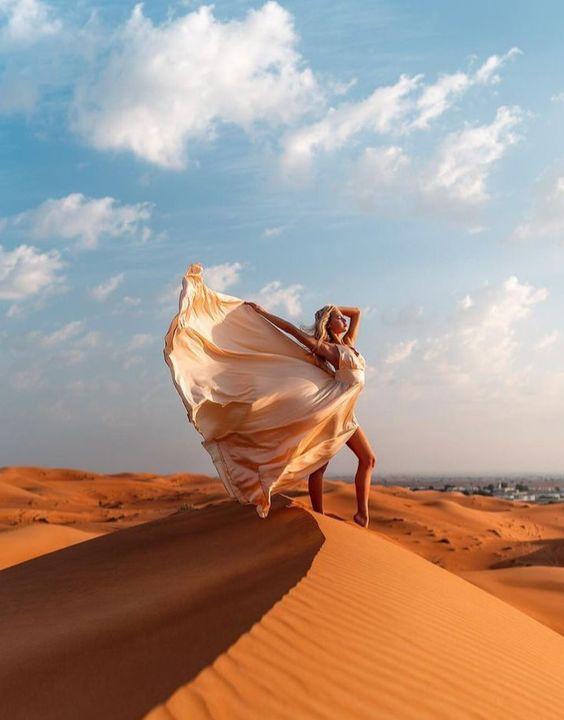 Image Credits - Pinterest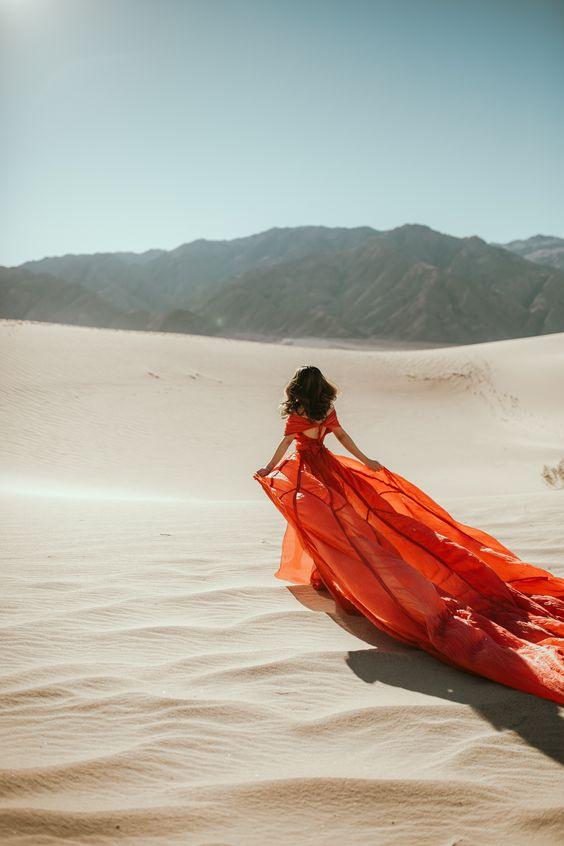 Image Credits - Pinterest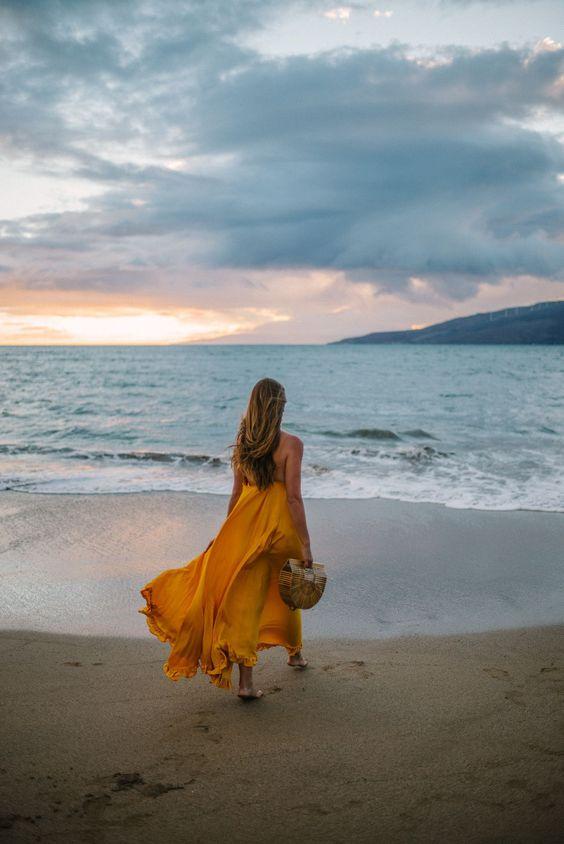 Image Credits - Pinterest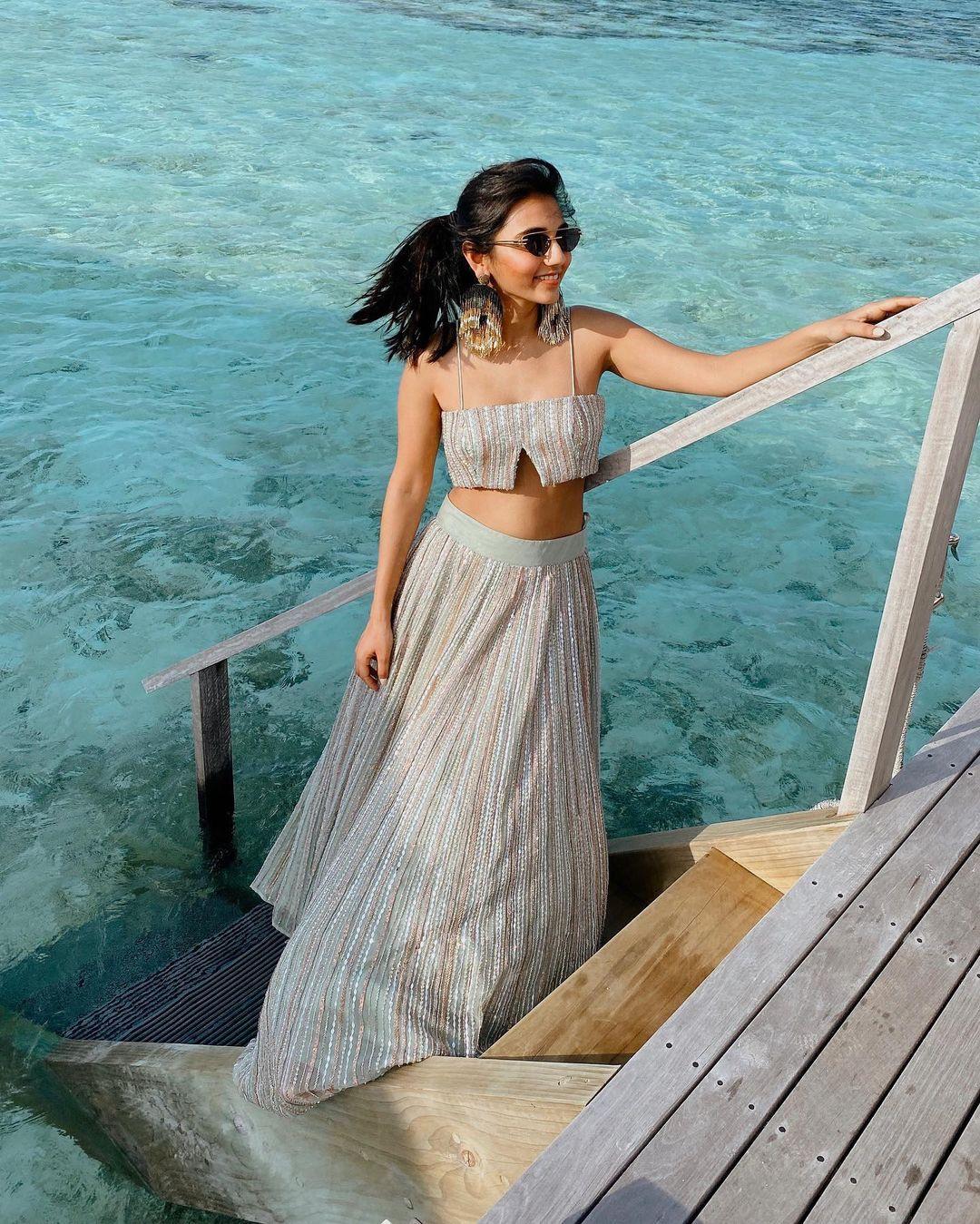 Insta and FB stories are trending and reels are also creating stir. However, the essence of such pre-weddings beach shoots are still considered fascinating enough and different. So, if you are about to get hitched, then we are sure that you must be excited about your beach pre-wedding photo shoot. Then book these solo poses without much ado.
Some important Points for Beach Photoshoot
Check the climate and tidal direction
Before planning for beach wedding shoot - do check if there's any probability of weather fluctuations during your big day. Do keep two plans for beach venues and dates. If plan A doesn't work then you can rely on the plan B.
Carry additional dresses
Your clothes can be spoilt due to sand, water and other weather conditions. Thereby, make sure to carry additional dresses for your beach pre-wedding shoot.
Keep your hairstylist or hair setting accessories handy
Due to the windy, dusty air- your hair can be spoiled in these environs. Thereby keep your hair dryer, comb everything ready and handy. If you have a hairstylist, then ask him/her to stay with you throughout the shoot to give you a good hair touch up after few minutes or when there is too much wind in the air.
Carry your pre-beach attire properly
Coordinate in advance with your stylist/friend/relative/ person who is bringing your pre-wedding gown to the shoot venue. After all, carrying a heavy dress is not easy to such a faraway place. Packaging it in a right way is the key. Also, please make sure you layer it with the plastic bag to keep it safe.
Pre-wedding photo shoots are meant to preserve pre-wedding memories. Also, to get best pictures we advise you to profess your love naturally in front of the camera too. Rest, explore your innate creativity, whims and fancies and then incorporate them into your shoot. Rest, we hope that our suggestions will be helpful for all the brides and grooms out there.
We are in love with these captures and we are sure you will be in love too with these ideas. Do let us know your favourite shot out all in the comment box.