A-Z of Pre-Wedding Photoshoot Poses Every Couple Must Look at Before Getting Married
If you are getting married soon and want to get a gorgeous pre-wedding photoshoot done, then well, here are some basics that you will want to keep in mind while picking your pre-wedding photoshoot poses.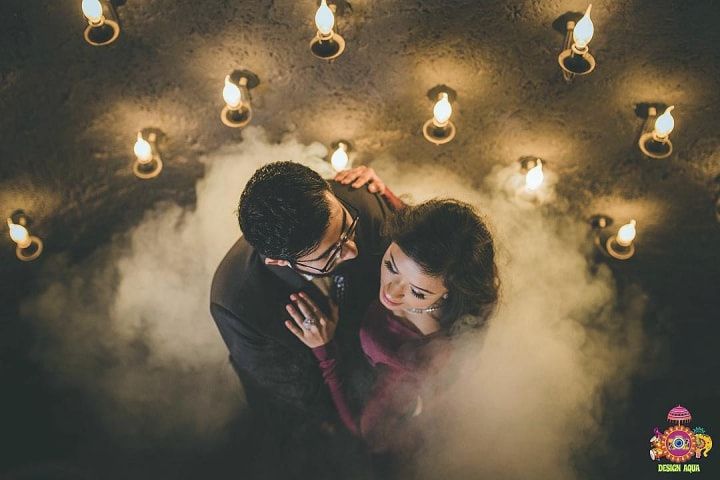 Indian weddings are all about grandeur, fun, dance and well, being a little extra. Tastefully of course. And talking about grandeur and being adorably extra, we kind of understand why from getting just a simple wedding album made with cliche photographs and poses, couples went to getting full-fledged pre-wedding photoshoots done.
When the concept of a pre-wedding photoshoot came into existence, it was usually done at a huge park, a rooftop restaurant or maybe a historical monument. But now, not only have weddings become destination events, but pre-wedding photoshoots too have gone the destination way.
Millennial couples are going all out when it comes to their pre-wedding photoshoot locations as well as pre-wedding photoshoot poses. They are trying out new and unique locations, something nobody would have ever thought of. Right from local transport to mighty mountains, millennials are leaving no stone unturned in getting their pre-wedding photoshoot poses just right.
Which brings us to why we are suddenly talking about pre-wedding photoshoots and poses, specifically. Well, if you are a soon-to-be-married couple who is considering getting a pre-wedding photoshoot done, then trust us, you will want to read this. We have, after looking at many, many pre-wedding pictures over the years, come up with a list of few things that people should keep in mind when going for a pre-wedding photoshoot, especially when it comes to what poses work and the ones that don't. So without further ado, here we go.
Things to keep in mind when picking your pre-wedding photoshoot poses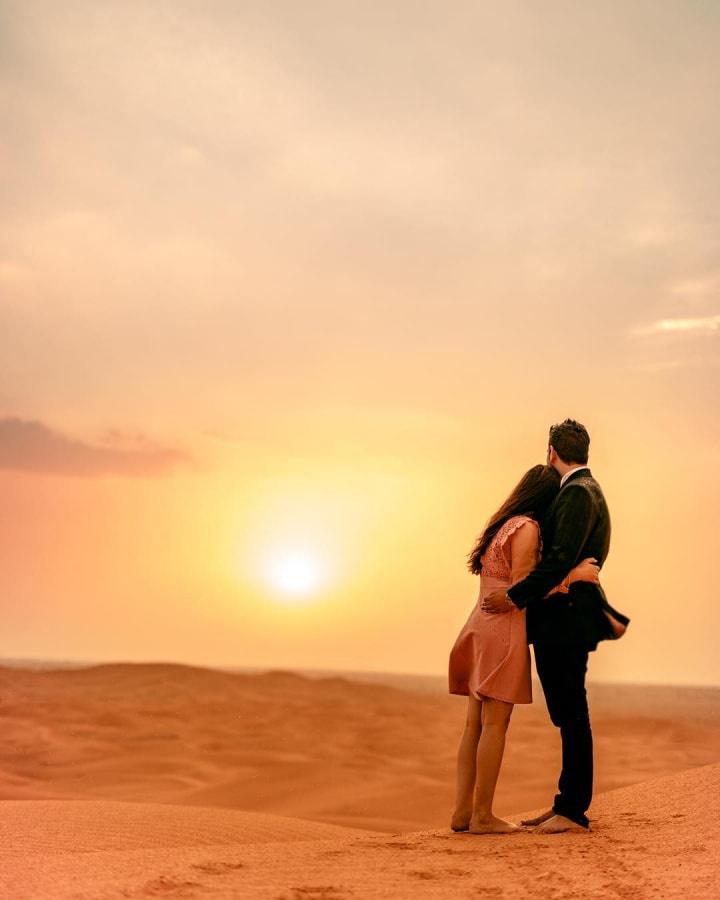 First and foremost, in order to pick just the perfect pre-wedding photoshoot poses, you need to know your shooting locations well. So do a thorough recce of the locations before the day of the photoshoot, so that you can get to know the place a little better and also come up with a few ideas for suitable poses.
You do not have to pick the most extravagant pre-wedding photoshoot poses, just the ones you are comfortable and happy with.
Listen to your photographer but do not always give in to everything he says. At the end of the day, you know your limits, what works for you and what doesn't. If you have creative differences, then talk about them with your photographer calmly.
That said, give your photographer a little heads up about what you want beforehand so that he can come with a theme or photoshoot schedule and you don't have to go back and forth.
Give the cliche poses a definite miss, please! The mushy holding-hands-against-the-backdrop-of-the-sunset pose is done and dusted, so pick something that
Only and only pick poses that speak to you, and speak about you more important. Make sure they do not look forced or fake.
Let your love story define what course you pre-wedding photoshoot poses should take. If you met your cafe for the first time in a cafe, incorporate that angle in your pre-wedding photoshoot poses. Once you do that, you will notice that it flows naturally.
Talk to your photographer about the outfits, makeup and other details and make sure you are both on the same page about everything. This will make posing much easier.
Make your pre-wedding photoshoot poses a beautiful mix of traditional, fun, romantic and unique poses, like a bouquet of mixed flowers.
Last but not least, try and not make it look like a pose. Be as natural and candid as you can. The idea behind a pre-wedding photoshoot is to have lots of fun, so enjoy yourselves to the fullest!
A few things that can sabotage your pre-wedding photoshoot and how to avoid them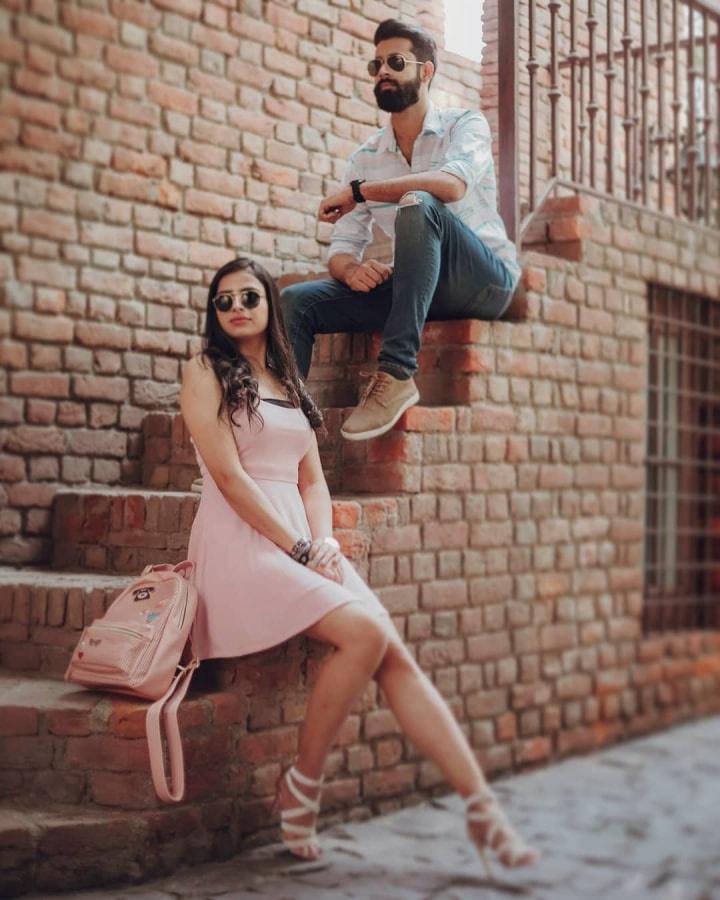 A pre-wedding photoshoot doesn't seem like a place where many things can go wrong but trust us when we say this, a lot can. And no, no, no. We are definitely not trying to scare you, we are just putting out a few things that you can be careful about. Check them out:
1. Extremely zoomed out photographs: You know those pre-wedding photographs where the couple is hardly visible and the focus is just on the background? Yeah, no point of those pictures in a pre-wedding photoshoot.
2. Photographs with the couple's back to the camera: Again, if one cannot see the emotions of the to-be-married couple, then why even go for a pre-wedding shoot, right?
3. Too many elements in the frame: The bride and the groom should be the focus of all the pictures in a pre-wedding photoshoot. The props, background and all the other elements are just there to facilitate the picture, not take the spotlight away from the couple. Keep the elements minimal.
4. Outfits that are too flashy: When it comes to choosing the right outfits for a pre-wedding photoshoot, just K-I-S-S – Keep It Simple, Silly! Anything that is too bright or flashy will only take the focus away from your expressions and emotions, and that is not what you want.
So, we hope that these tips for your pre-wedding photoshoot pose help you in nailing it completely! You can also look at some pre-wedding photography props and some locations that would be perfect for your pre-wedding photoshoot.
If you have any more questions, tips or hacks about pre-wedding photoshoot poses that you would like to share with us, just drop them in the comments section below.