Groovy Baby! 6 Retro Theme Slices Which Would Spice Up Your Theme Wedding Dreams
Are you a bride-to-be dreaming of a retro theme wedding? We thought so! That's why from invitations and decorations to food and wedding attire, we have got you covered. Have a browse and get started.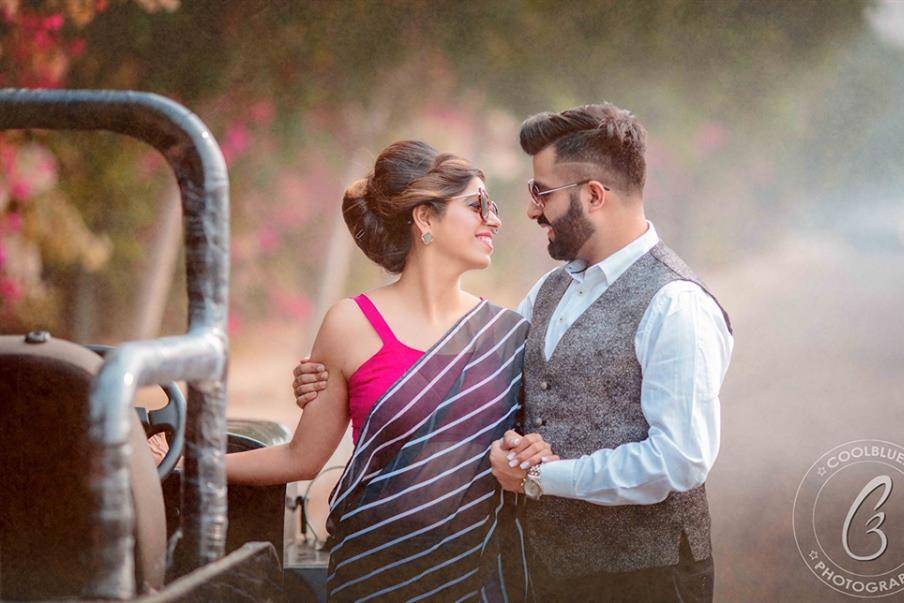 Planning a retro-themed wedding is not one bit difficult, though, you have to incorporate all the elements in perfect balance. Retro means everything stylish and sexy. It's all about celebrating the golden 20s, 30s, 50s and so on. So, instead of going with dark palettes, over the top decorations and loud getup for your wedding, go the pastel and minimal way.
Look at some of the tips that will help you how to plan a Bollywood retro theme wedding.
1. Wedding invitations
A wedding invitation with a retro theme needs to remind the guests about the golden bygone years, and that is why you must choose appropriate stationery. Wordings must be written in fonts that are vintage, or old. The colour chosen for the invites must be anything but loud. You can go with pastels.
Apart from this, the envelopes need to be stamped with vintage stamps.
2. Decorations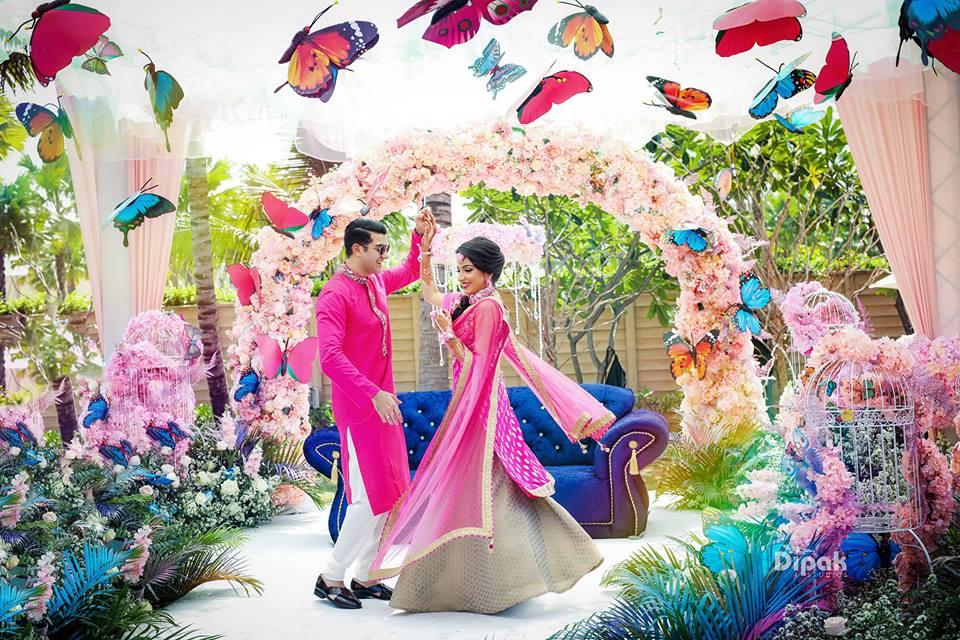 Any wedding decor that is themed on retro or vintage must include elements that are a reminder of the years gone by.
Using pastel teacups, flowers, birdcages and pom poms make sense when retro is the theme of your wedding. Here are some more decor ideas:
A. Make it sassy with retro wheels
Retro essentially involves using cherry red and any colour that pops out in a very stylish manner. If possible, get your hands on a Mustang in cherry red, and park it at the venue of your wedding. If it's a garden party, then it would become easier. Use the car as an impromptu food stall idea, or, make it a photo booth (with props) for your guests.
B. Have a mix of prints and patterns
Do not use bold and dark shades if you are going for a retro theme. Pick colour palettes that are defined by a mix of prints and patterns that remind you of the stylish olden days. Use lots of polka dots and floral patterns for a sassy decor. Choose colours like orange and pink.
For an authentic retro theme vibe, create your escort cards with subtle prints. Keep the table décor vibrant with vintage china and folded fabric napkins.
3. Food and drinks
Wanna bring back the golden 60s? Well, your food has to be fun! Pick finger licking foods like hot dogs, burgers and popcorn chicken. Arrange your food in colourful dishes and pots. Also, have an array of colourful salads.
Chuck your pina coladas for the retro coca cola when you plan for a retro theme wedding. The 50s and the 60s were the time when cola was at its prime. If you want to go back to the golden sassy 60s, then arrange a cool display of cola bottles in vintage or rustic crates. You can also have a beverage station on a vintage bar with wheels where you can display ice-cold martinis for the guests.
4. Music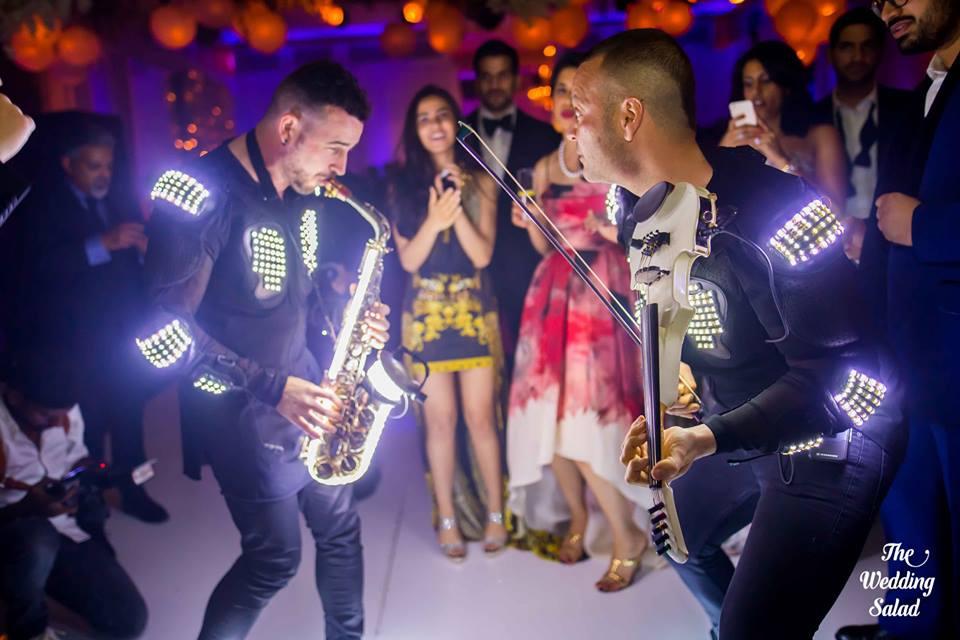 Going retro and not planning on playing Rock n Roll? No wedding can be called retro unless you play peppy numbers that remind you of the 50s and the 60s. Retro wedding music is all about having a twist and turns and ultimately having some real fun. Play chart-buster songs of famous musicians of the bygone years like Elvis, Beatles and the like.
If you are planning on playing Hindi songs, pick ones of yesteryears like Kajra Mohabbat Wala, Dum Maro Dum and so on. Basically, pick such songs that remind you of your growing up years or something memorable.
5. Dresses for the bride and the groom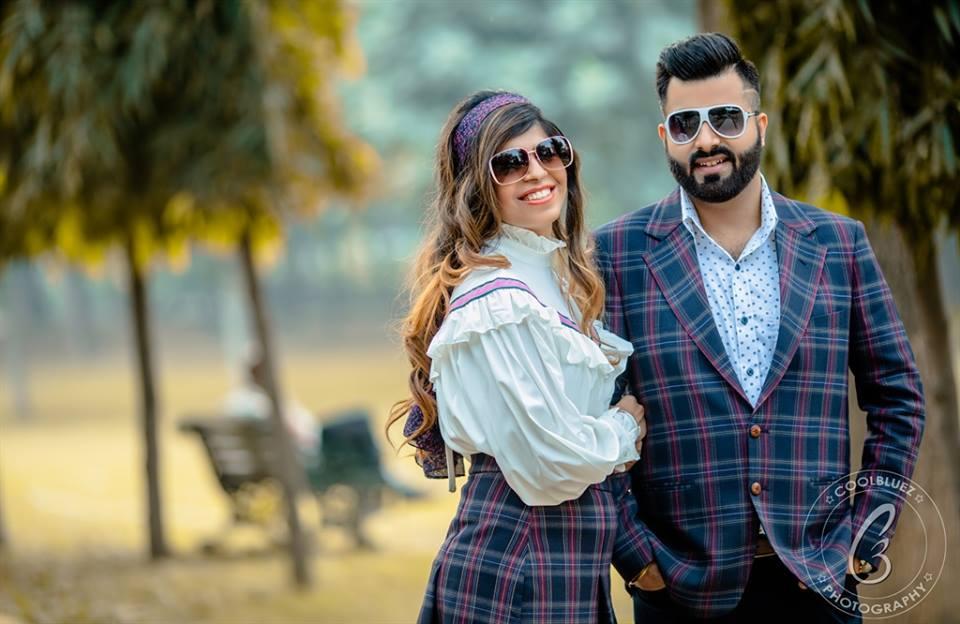 Retro theme dresses are all about showcasing the fashion that was prevalent back in the bygone years. The outfits were simple yet chic. If you are having a retro wedding, please do look at what you and your groom must wear for the big day:
A. Retro theme dress for the bride
Brides that wanna dress up like a retro queen must wear tea-length gowns that reach a little above the middle of their calves. Remember Liz Taylor and Audrey Hepburn? Choose red and white polka dotted gowns for an instant retro look.
For Indian weddings, brides can wear Mumtaz style sarees, saree gowns, maxi dresses, and skirts with flowers for various wedding functions.
B. Retro theme for the groom
Retro grooms must look chic. They do not need to wear the usual tuxedo or a plain suit anymore. Just chuck these away for cool suspenders or a waistcoat. Stylise your look by wearing plaids and tweeds. Accessorize well with cravats and hats.
6. Makeup and Hairstyle
Swag it up by wearing bold makeup instead of light. Doll up like the 60's pin-up gals by wearing red bold lip colour, winged eyeliner and well-defined eyebrows in black. The bridal hairstyle should be big, puffy and held up high.
A retro theme is one that never goes out of fashion. A wedding planned on this line will definitely be remembered for years to come!
Have more ideas to plan a retro theme wedding? Let us know through comments.