Western Dresses for Party to Look Like a Magical Surprise
Looking for the most beautiful western dresses for a party? If yes, then this list of unique designs will help you look the part of the best-dressed woman in town!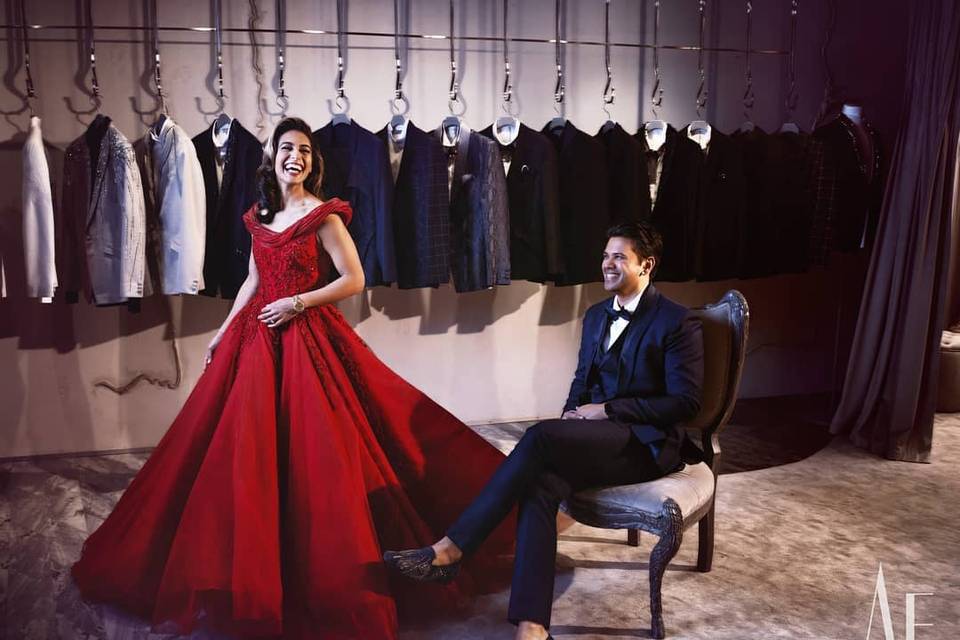 When we think of wedding fashion, what first comes to mind are traditional and ethnic clothes. Be it lehengas, sarees and salwar kameez suits and a lot more. However, there are so many different events and functions that take place during the wedding that sometimes you would want to wear something different besides the ethnic wear.
For functions like the Cocktail Party and the Reception especially, you can go for western-style dresses that are usually more comfortable, have lighter designs and are more versatile when it comes to wearing them for future occasions.
To help you find the right outfits, we have curated this list of western dresses for party with different colours and designs that can help get you an idea of what you can wear during your wedding celebrations.
Vibrant yellow Maxi Dress - Co-ords!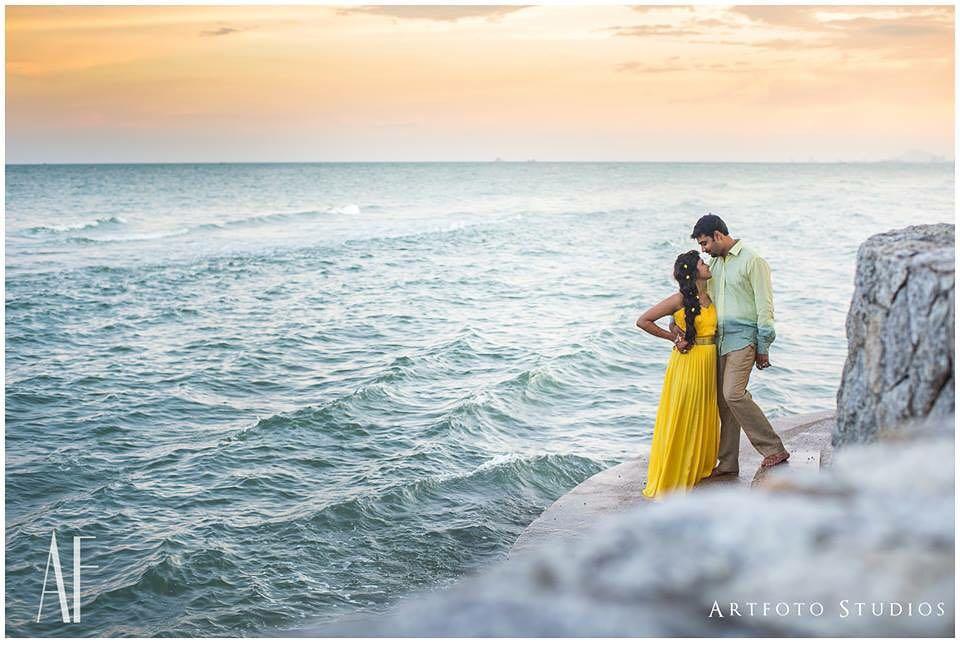 To start this list of western dresses for party, we have this bright yellow maxi dress that looks effortlessly beautiful to say the least. The design is very simple and minimal and lets the vibrancy of the bright shade of yellow shine to the fullest. You can go for such a dress for the Haldi ceremony or other pre-wedding get-togethers.
Navy blue off-shoulder dress with floral lace designs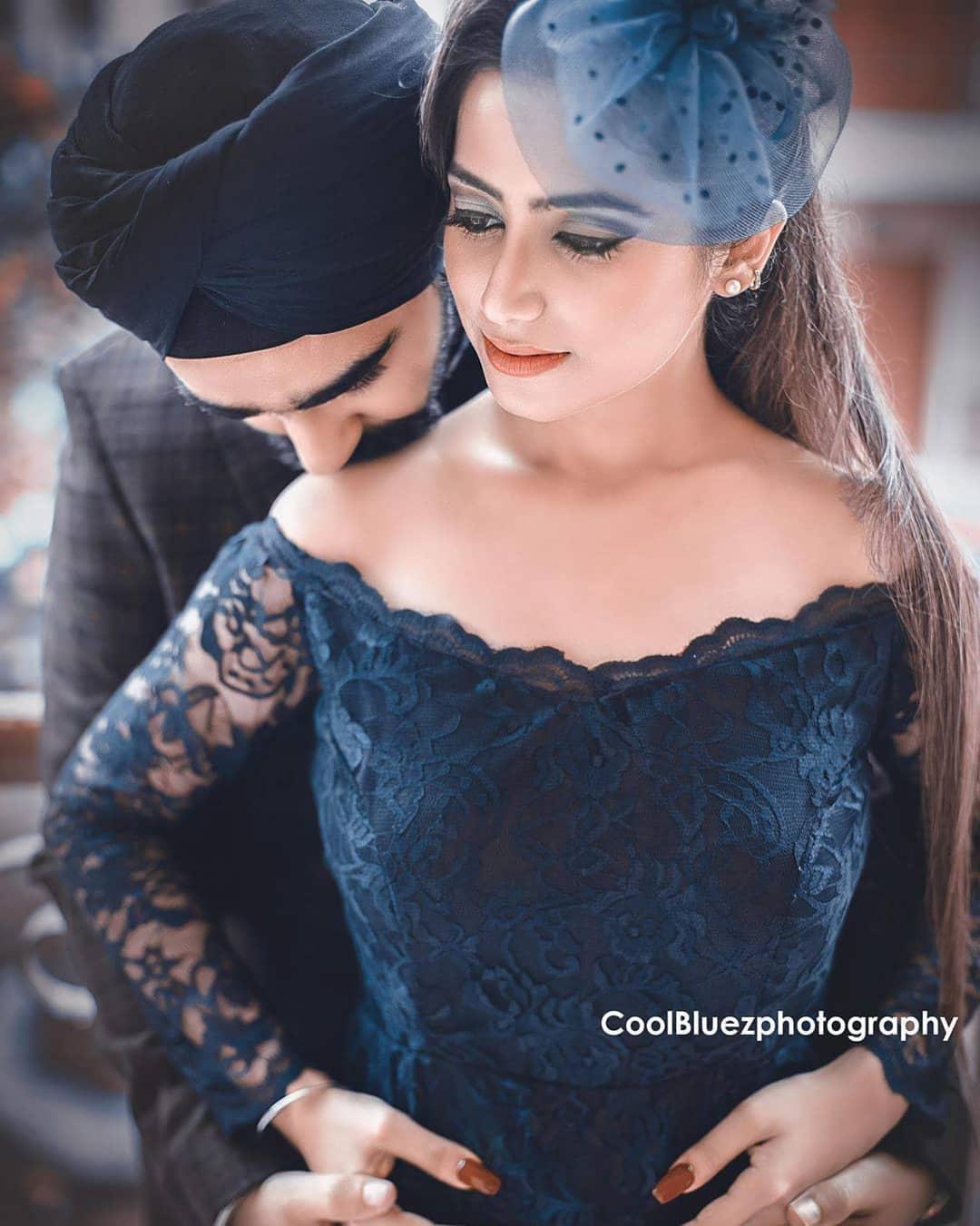 Here we have a more formal (and a little heavier) design on this list of western dresses for party. This gown in a dark blue colour looks fit for royalty. The off-shoulder outfit has full sleeves that are adorned with beautiful lacework.
The rest of the outfit is also adorned with this fine design that looks so elegant and oozes class. We suggest that you wear such a dress if you want to make a big fashion statement in front of your guests on functions like the Ring Ceremony or the reception.
This elegant flared green dress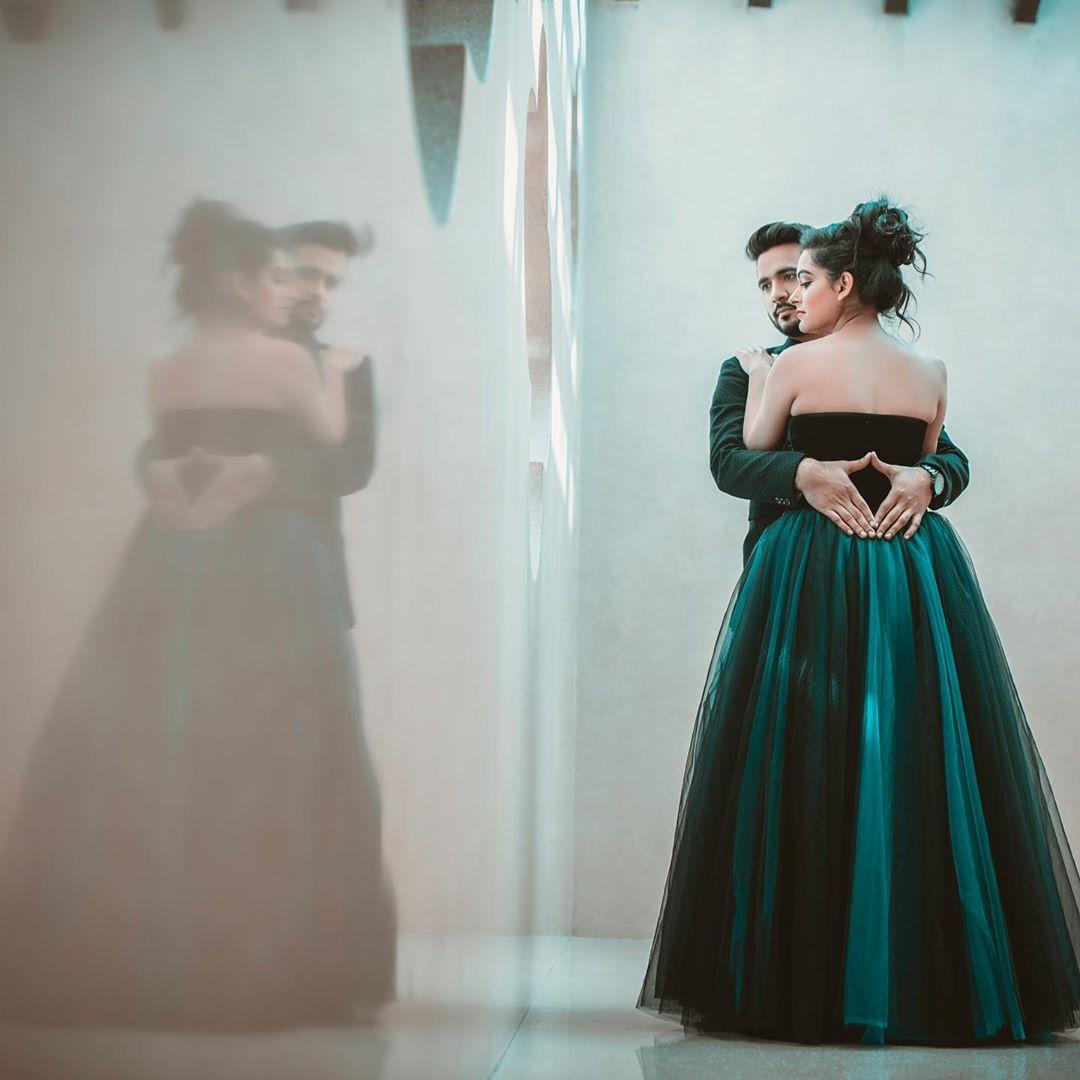 This dark green gown is another beautiful outfit idea that easily makes it to our list of western dresses for party. The beauty of the outfit lies in its fitting, the type of fabric used and the colour of the dress.
The dark green colour looks so regal and sophisticated and is what makes it perfect for wedding functions. The fitting is narrower in the upper half and opens up from the waist, making it look so stunning.
This interesting grey dress from Shantanu and Nikhil with ruffles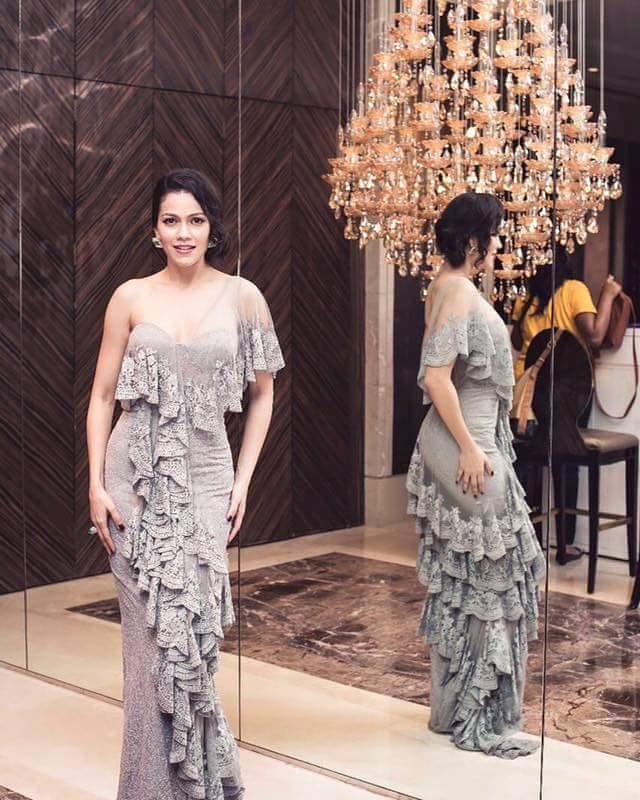 If you truly want to set the stage on fire with a stunning outfit during your wedding functions, you can take inspiration from this grey off-shoulder dress from one of the most popular designer labels in the country, Shantanu and Nikhil. This is one of those western dresses for party that are truly one of a kind with a unique design.
The light colour of the gown coupled with the intricate lacework with net goes really well if you want to wear a dress that makes a unique fashion statement without being too loud and flashy.
This embroidered v-neck white dress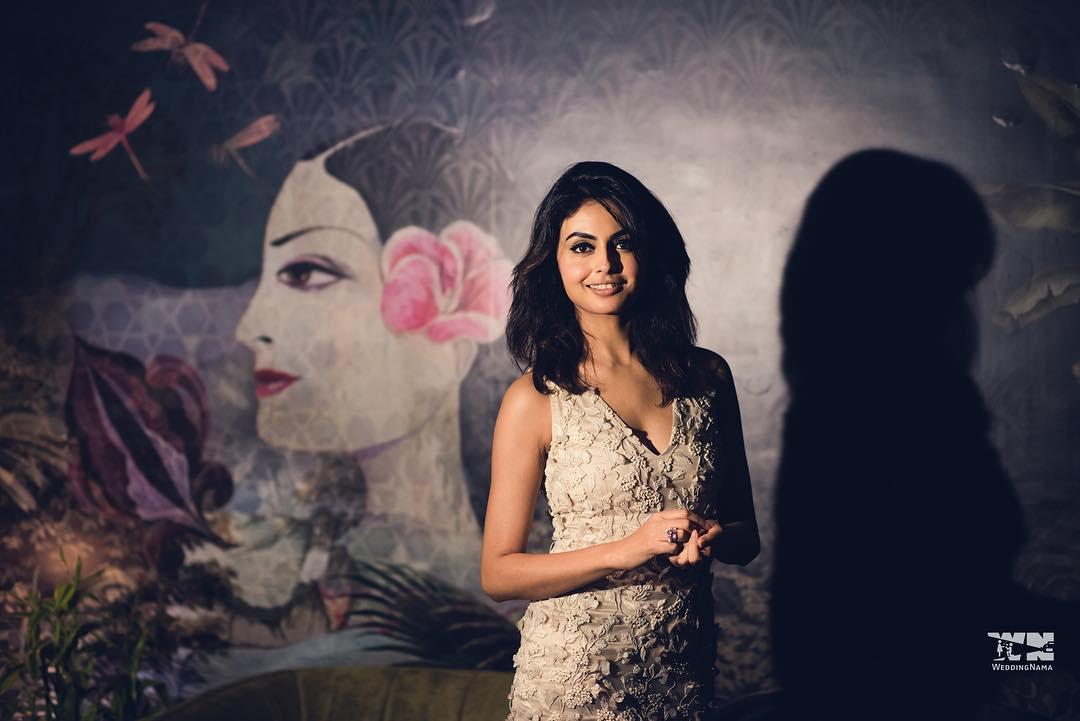 Next, on this list of western dresses for party, we have this simple yet gorgeous v-neck dress in white. White is considered as one of the purest colours. It is also the colour that represents peace and is very popular in bridal wear, especially in the west. The intricate embroidery work elevates the beauty of the design to the next level. You can wear such a dress to a wedding party if you want to keep things simple and classy.
Yellow dress with floral patterns in co-ords
For an outdoor wedding party or for a themed function, it is ideal to wear a dress that is bright in colour and has a beautiful floral design. Wedding dresses for party like the one in the above photograph are an ideal choice for that. This yellow dress with a colourful floral pattern is a great choice if you are looking for something simple, comfortable and quirky. In addition, the bonus of going for such designs is that they can easily be worn on different occasions after your wedding as well.
Super flowy purple gown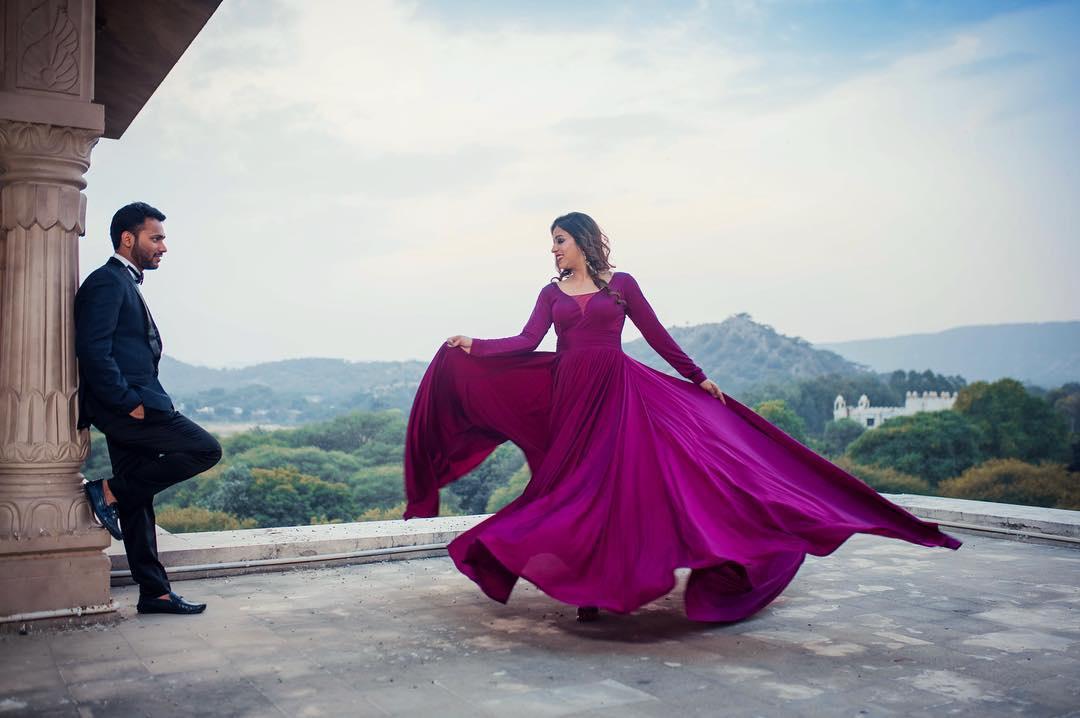 Whenever you look at pictures of Bollywood and Hollywood celebrities at a party or an award function, you will find a lot of female celebs wearing long flowing gowns that are elongated and flared. You can take a page out of their book for your western dresses for party and go for similar designs that make you look nothing short of an A-lister.
We hope that our article on western dresses for party help you get inspired and inspire you to choose a beautiful outfit this wedding season. We look forward to your views in the comment section below!
No matter what you choose to wear, make sure that your makeup looks perfect! Get in touch with these makeup salons that are near you!