Want Romantic Beach Pictures? Nail Them With These Easy Tips
Are you looking for some outstanding shots for your pre-wedding shoot at  the beach? For you, we have made this list of 9 exclusive romantic beach pictures.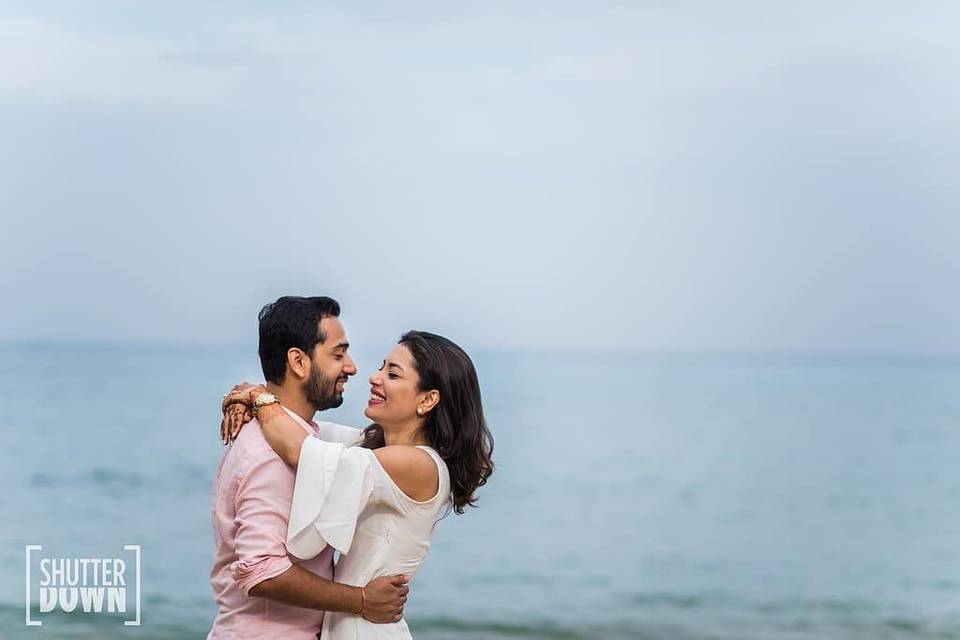 It is commonly known that a picture speaks a million words and that they store thoughts in the form of a souvenir. Many newly engaged couples treat pictures as a way to secure their lovely memories. However, nowadays it is not about the photographs, the question is about where to click them?
People have tried many diverse locations to get the best aesthetics. One such popular spot is the beach. Known for its welcoming ambience, mesmerising sunsets, charming zephyr, and remarkable waves; beaches prove to be a wonderful place to do a photoshoot. It makes for a flawless scene for your romantic poses, be it during the day or in the night.
However, getting the right pose for your picture can be quite tricky. One should know how to include these scenic views to create the most delightful photographs. So, to make this easier for you, here are some suggestions to get your romantic beach pictures right
1. Use the Hammock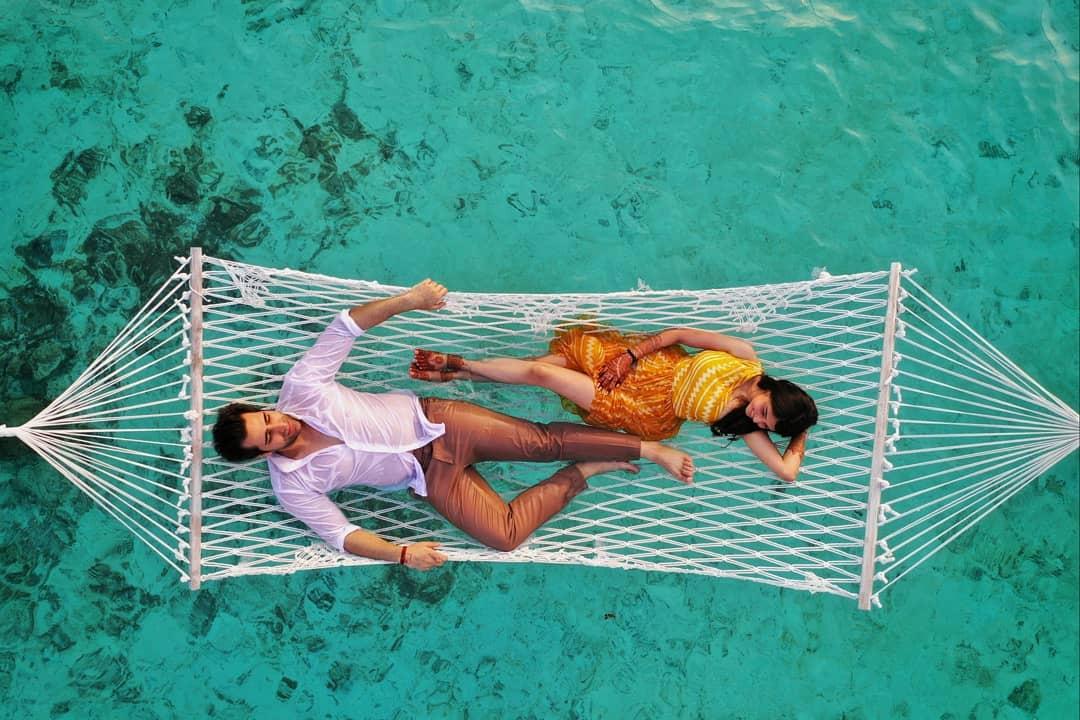 Do not undermine the capabilities of a hammock on the beach. Apart from being a napping place, it is also a classic spot to click romantic beach pictures. A hammock can be used to create unique and cute pictures of the couple. From an amorous cuddly pose to a laid-back pose, any image clicked on a hammock will leave you awe-struck.
2. An Intimate Stare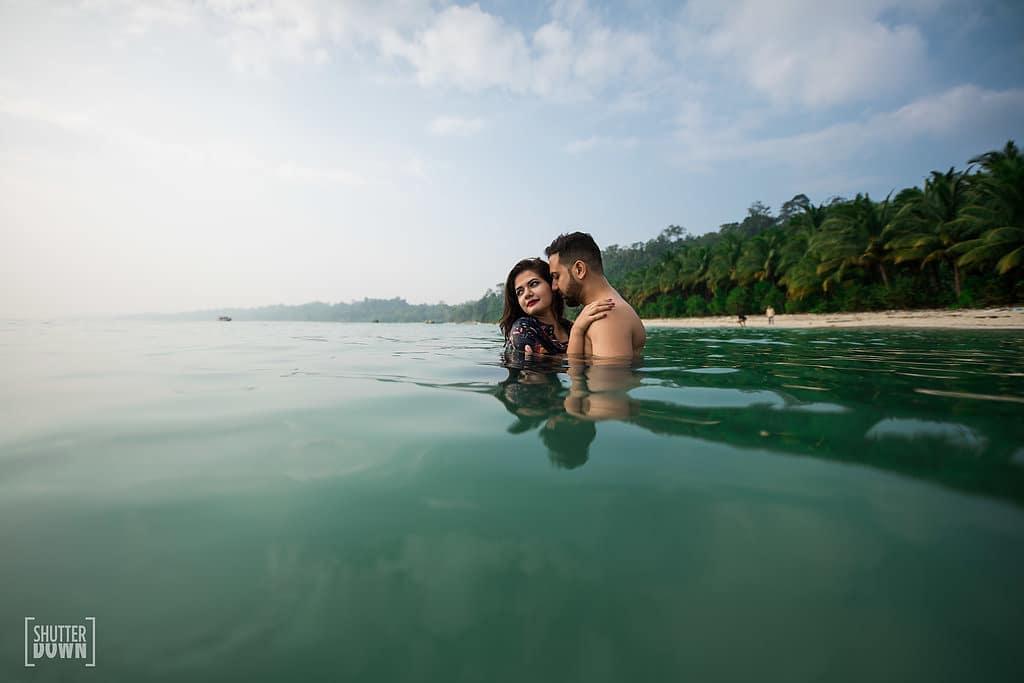 There is nothing more passionate and dreamy than looking into the eyes of your significant other. Using this same chemistry to click romantic beach pictures will create images that will make you blush. Do not forget to include the picturesque sunset view with this picture to improve the aesthetics of your image.
3. Propose to her again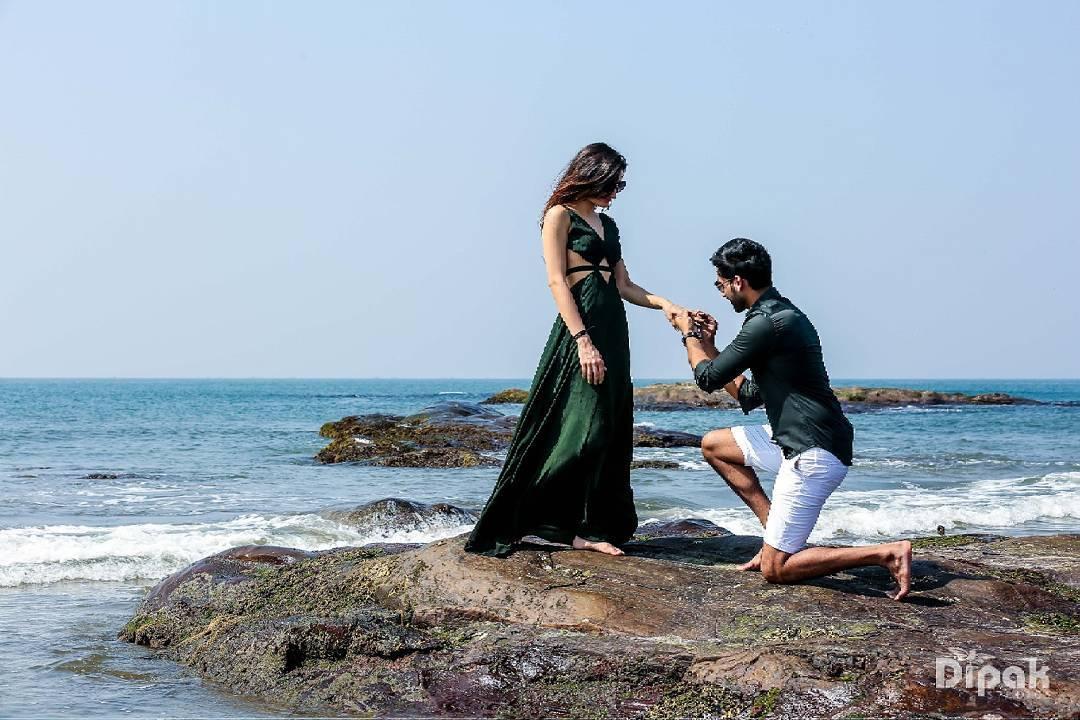 It might not be as special as it was the first time you went down on your knees to propose to her, but it will surely give you another sentimental moment to treasure. This pose will allow you to make the most of the wondrous shore, the majestic ocean, and the clear sky. After all, pictures are only about recreating beloved memories.
4. Pose with the beautiful water
Your romantic beach pictures collection cannot be complete if you do not make the most of the sea. The water will provide you with an ideal place to get an intimate pose with your partner. Make sure to put up beach outfits that match the scenery and the vibes of the scene. Do not forget to include the sea with the spectacular sky, to bring out the best of you and your partner.
5. Include the scenic View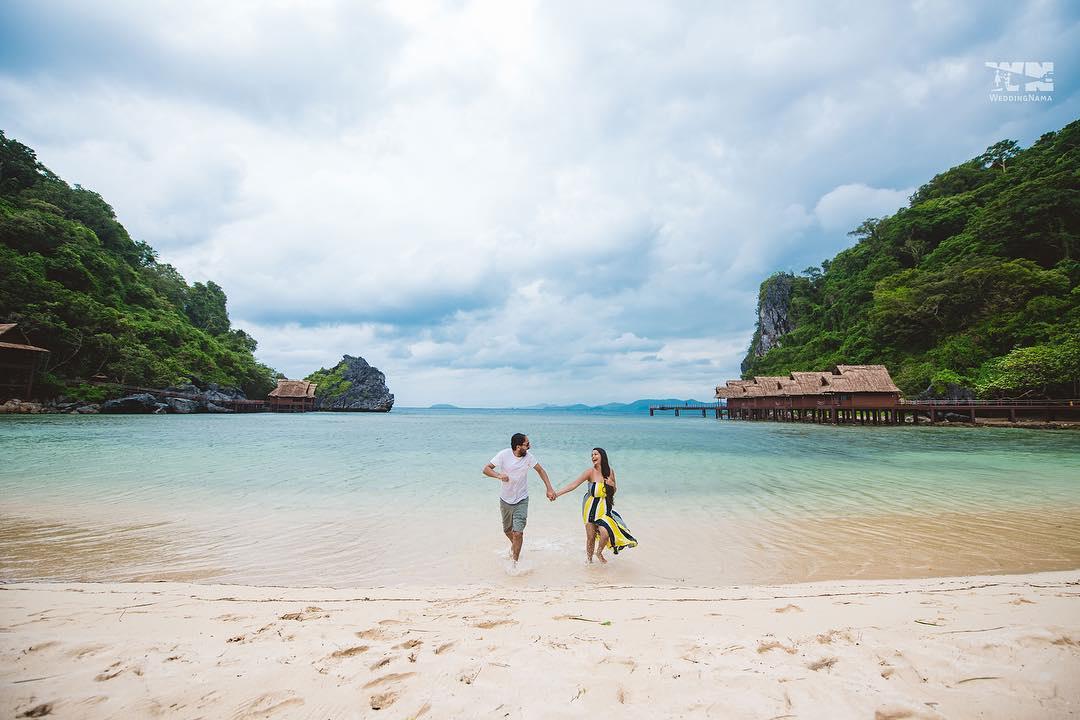 The beach is a perfect spot to include many radiant details of nature in your pictures. Be it daytime or nighttime, you can always make the most of the spectacular panoramas of the seashore. The best thing about clicking photos on a beach is that you have many scenic views to include in it.
You can start with the sunrise, the waves, the birds, the breeze, the coast, and can conclude your photoshoot with a stunning tangerine sunset. Additionally, you can also use props to make your romantic beach pictures better.
6. Make it romantic with a kiss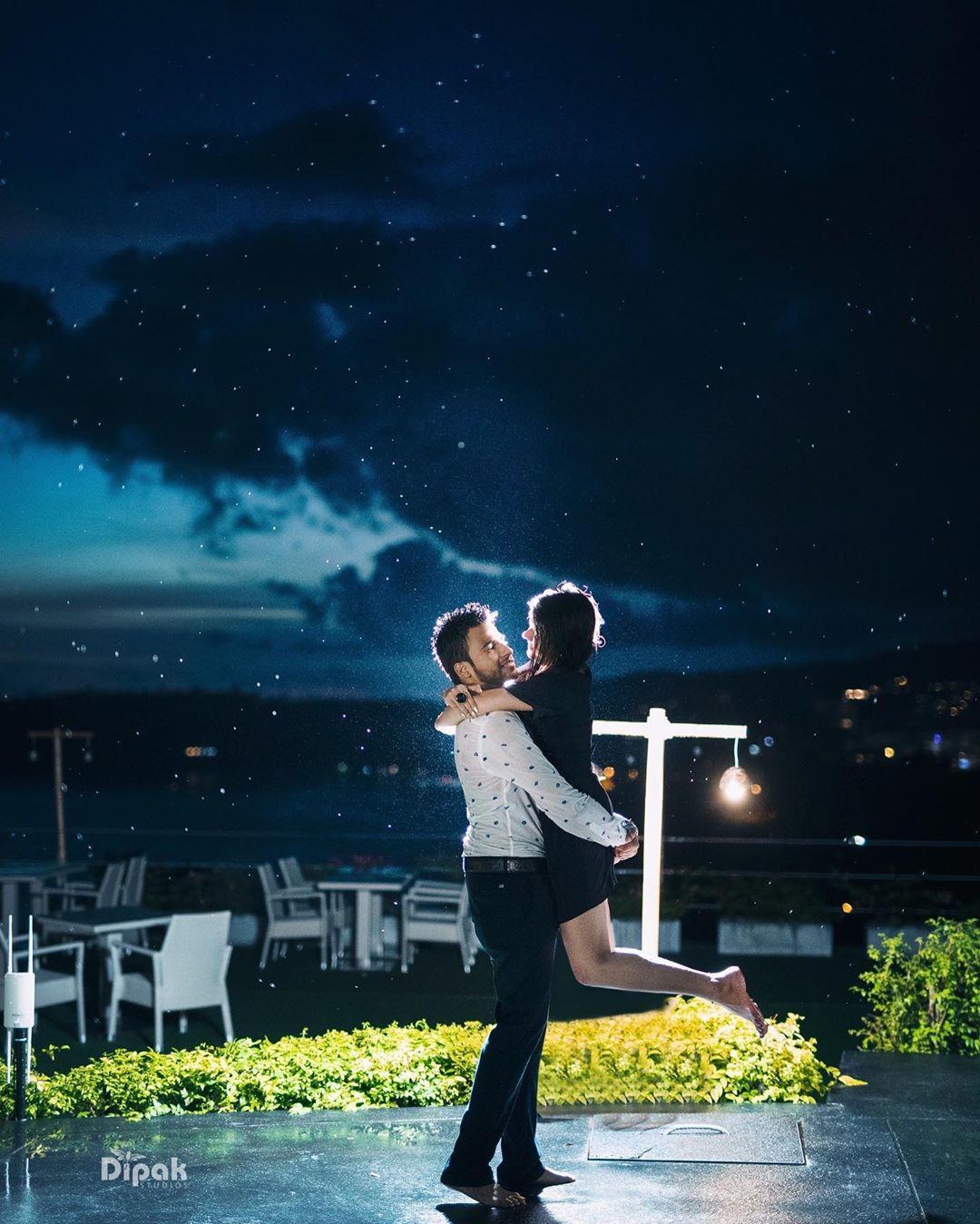 A kiss is a fundamental show of love. Undermining its value while clicking some romantic beach pictures will only make you miss a beautiful photo. The beach with its aesthetics will only make the picture better and dreamy.
7. Include the rocks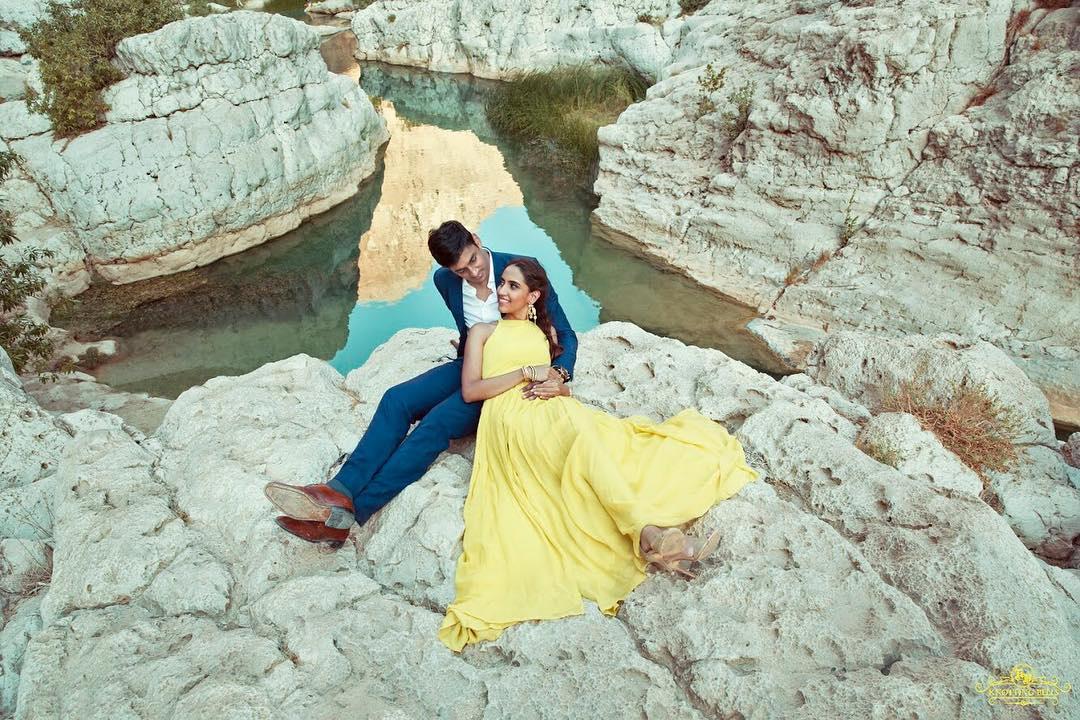 Apart from the sunset and the waves, many beaches also have rocks that make for a fabulous spot to click pictures. As unusual as it sounds, your romantic beach pictures will get a delightful change of scenery. Rocks on the shore can also make for an excellent spot to get individual shots.
8. Dare for some Underwater Pictures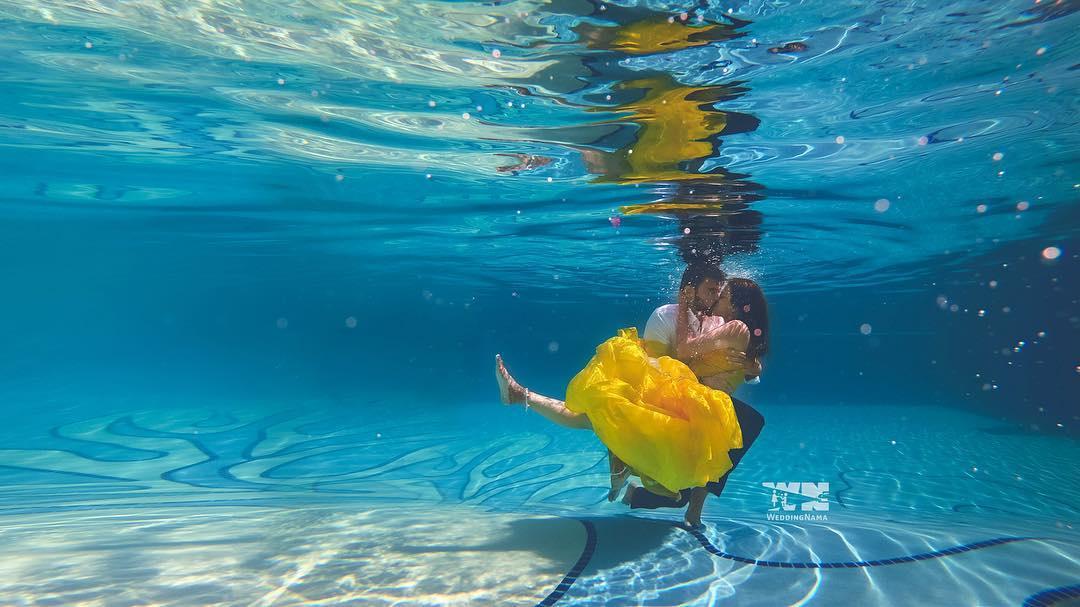 If you want to create some truly romantic beach pictures, you should go in the deep ends to make it happen. Seriously, make the most of the water and get an audacious yet amorous underwater pose. While the world will expect you to give out the usual couple photoshoot poses, this one will make them crave your chemistry.
9. Hug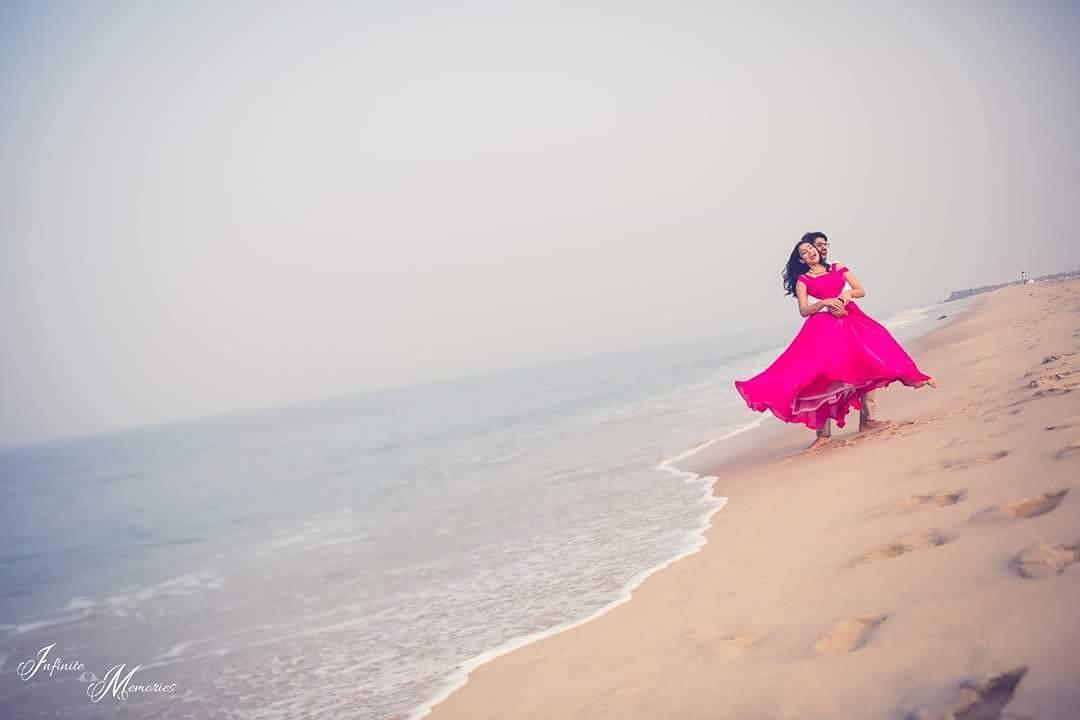 No expression of love is as romantic as a hug. This intimate pose will create a loving memory for you. Additionally, it will serve as a phenomenal pose for the photograph. Embracing your partner will not only get a passionate photo, but it will also boost up your confidence. Do not forget to dress in elegant outfits and minimalist makeup to make the pictures even more impressive. Simple yet impactful, this pose can make some of the most idealistic romantic beach pictures.
Sometimes keeping it natural and taking the lead can also give out the most memorable pictures. Clicking a picture is about celebrating your relationship with your partner. So, take the lead, listen to your heart, and do not be afraid to let your feelings articulate through the pictures. There is nothing more whimsical than the understanding which two individual shares, and when it takes a form of a romantic beach picture, it becomes a souvenir of love.
This gathers all the suggestions that can make your romantic beach pictures a delightful memory to cherish. Although do not forget that, in the end, it is about what you and your partner feel comfortable posing.
Get in touch with these professional photographers for some stunning beach pictures of your own.