Picture Perfect Bride & Groom Poses for the Dreamy Wedding Shoot
Poses might seem like a lot for the ones who are camera shy, but here are the classic poses for bride and groom to show-off the chemistry and make the album priceless!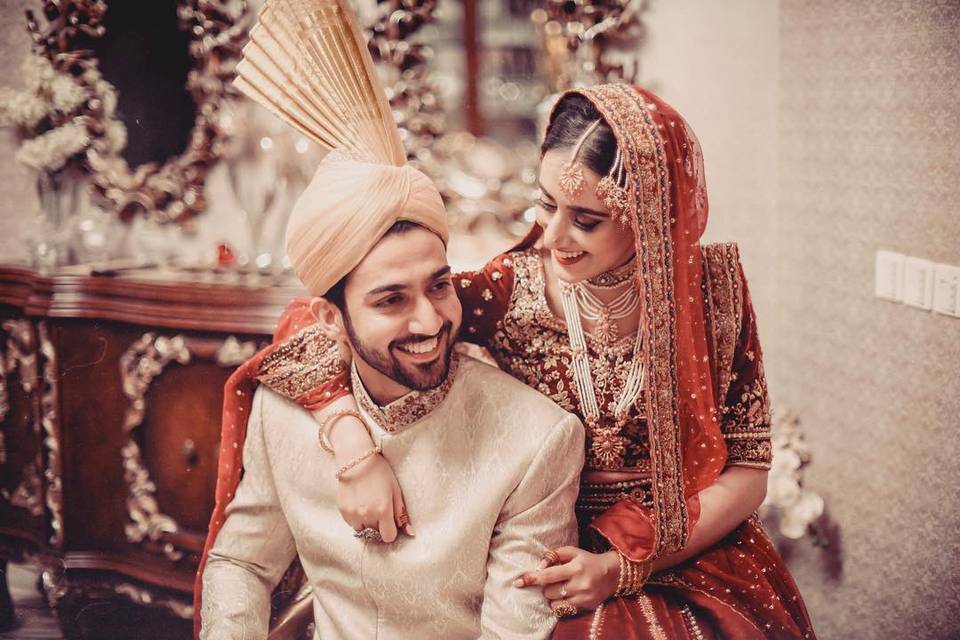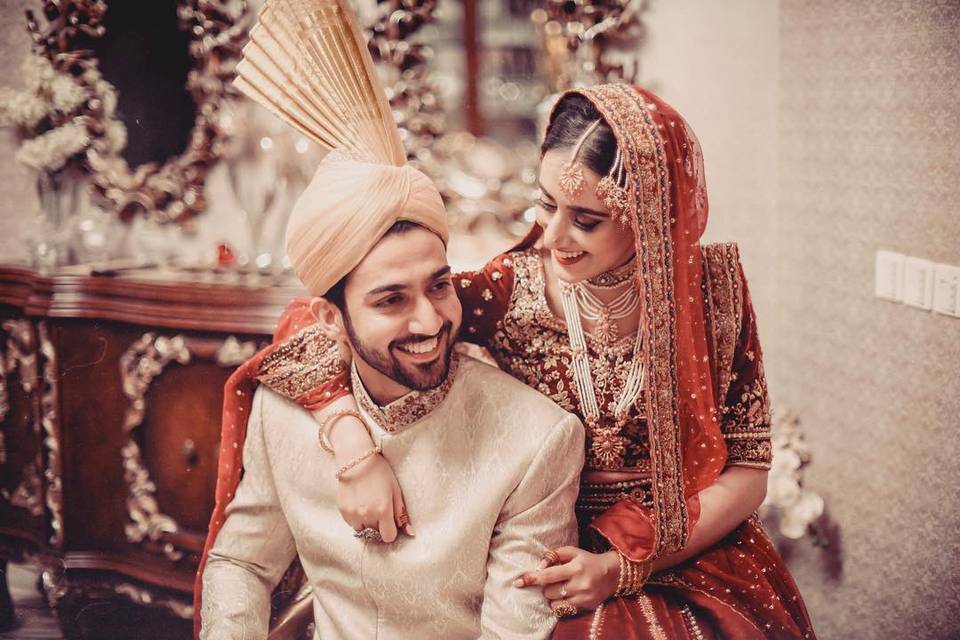 Image Courtesy: Fatima Tariq Photography
Getting clicked in different poses is one of the important parts of the D-day for both the bride and groom. Be it candids or be it the adorable poses that bring out the love, it's all in the couple's chemistry!
While many couples love getting clicked in front of the camera, there are many who are camera-shy and can feel intimidated by the shutterbugs at the venue as well. Which is why we have listed down top 10 couple poses that every bride and groom can try for any of their wedding photography sessions.
These poses are cinematographically inclined, making them aesthetically appealing in wedding photographs always.
The Regal Portrait
This bride and groom pose is counted among one of the most royal looking poses by wedding photographers. The concept is all about being in touch with each other by resting the shoulders on each other candidly.
The Magical Kiss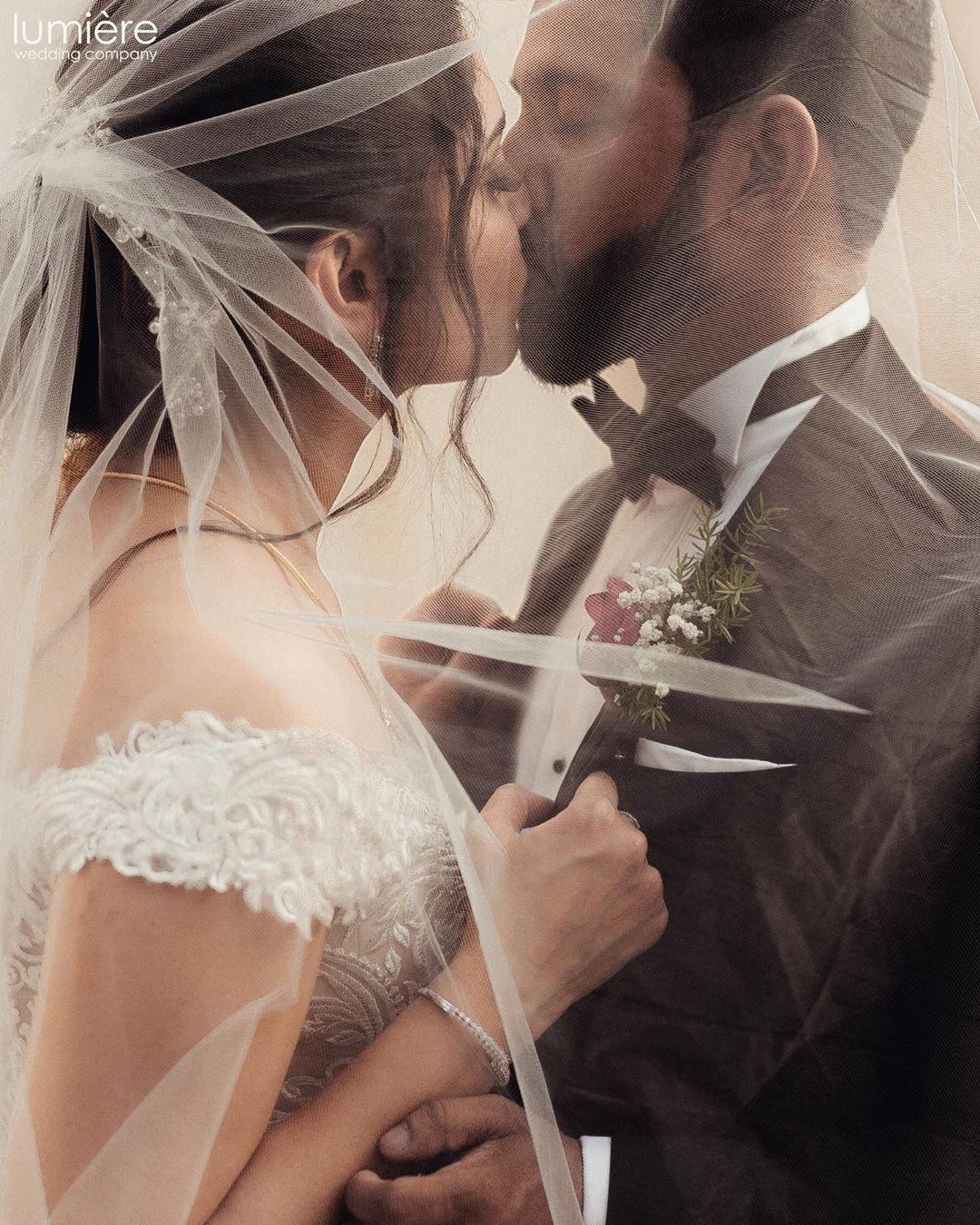 This pose is intimate, dreamy and is a perfect example of a fairytale happy ending. For couples who don't shy away from kissing in front of the camera can try this pose against beautiful backdrops for that magical touch!
The Walk of Fame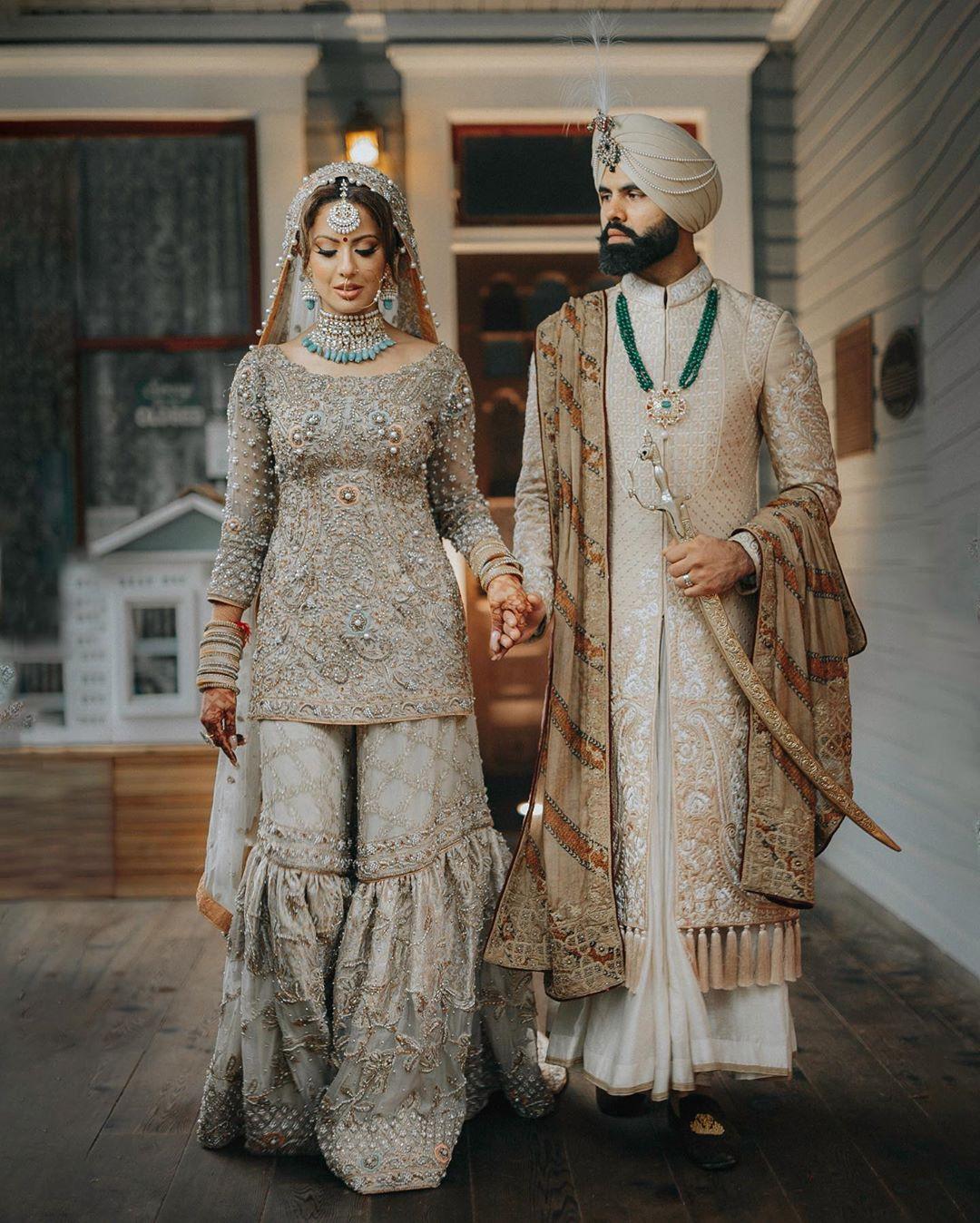 Image Courtesy: Sutej Pannu Photography
This is one of the easiest and the most candid poses that couples can try for their wedding shoot. All that needs to be done is a casual walk, hands in hands, cracking jokes and chatting so that the photographer can capture a perfect romantic shot of the couple among many clicks.
The Champagne Toast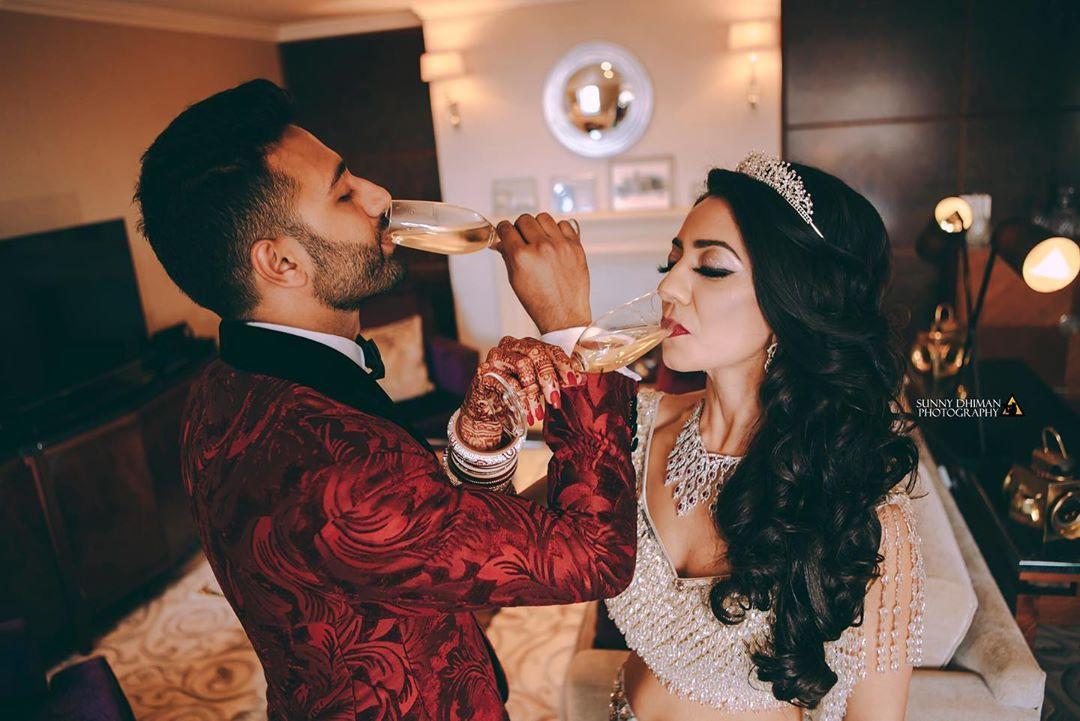 We call this bride and groom pose a class apart. This pose never fails to impress as it is romantic, dreamy and picture-perfect be it anywhere and on any wedding occasion whatsoever. It is all about raising the toast right after all!
The Eyes Met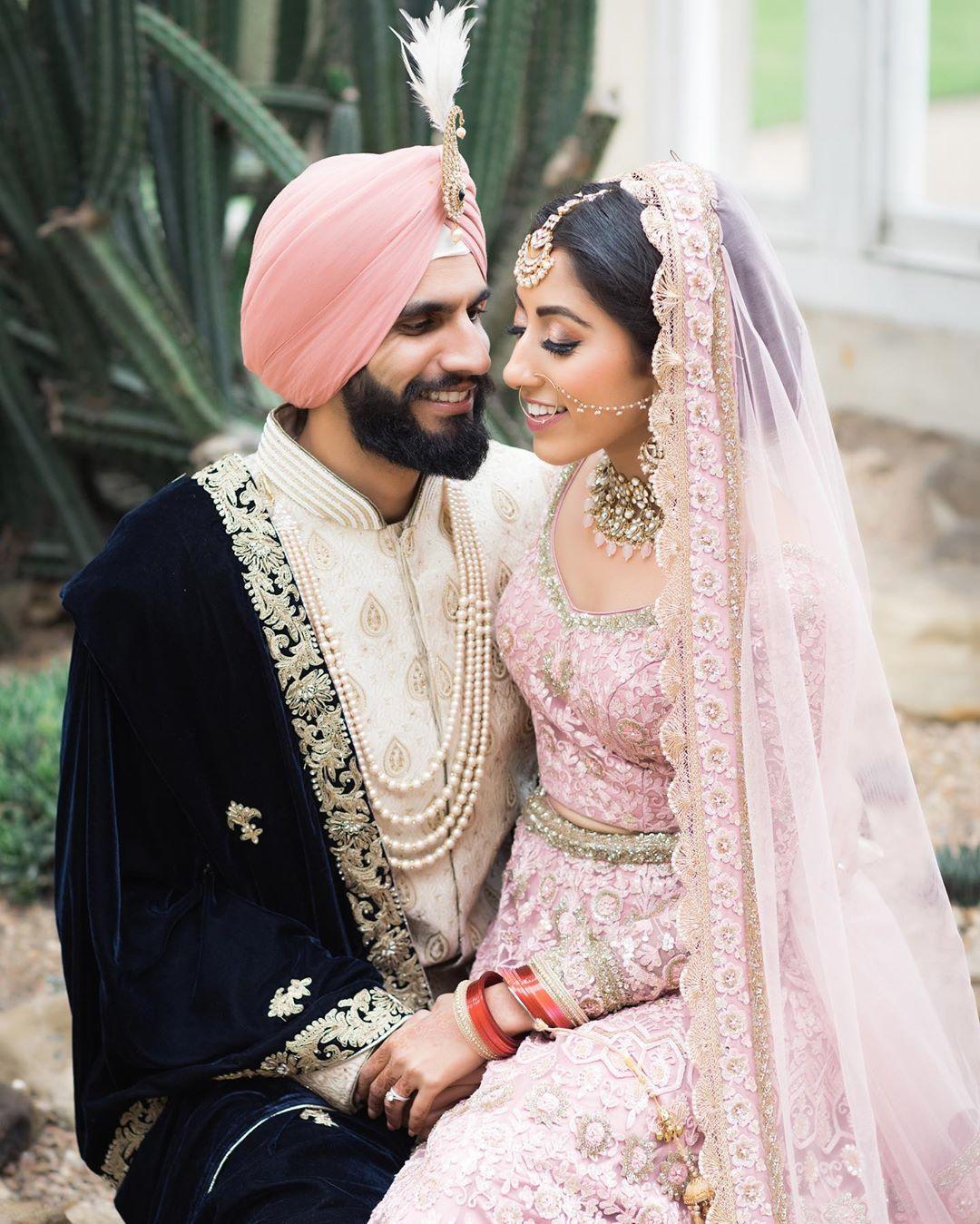 Image Courtesy: Zohaib Ali
It is often said that the love between two people can be predicted best by judging the way they look at each other. Philosophies apart, we think that this cute bride and groom pose is something every couple should try for their own photoshoot for sure. The couple can either wrap their arms around each other while looking into each other's eyes or can simply be in close proximity while smiling and looking into each other's eyes.
The Lean Of Trust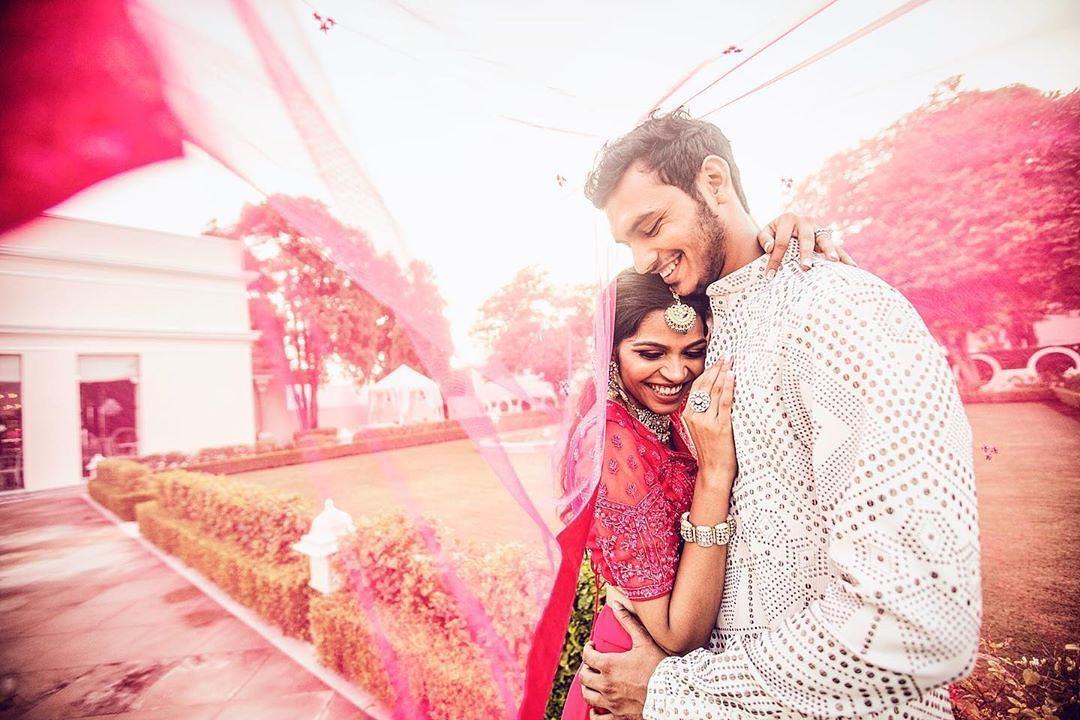 Image Courtesy: Wedding Krafter by Anoop Padalkar
This pose comes with a romantic message that 'I put all my trust in you, leaning towards you, knowing that our journey together will be blessed and that you will be there for me always'. Pick a romantic location to try this pose at, for the best capture.
The Goofy Chase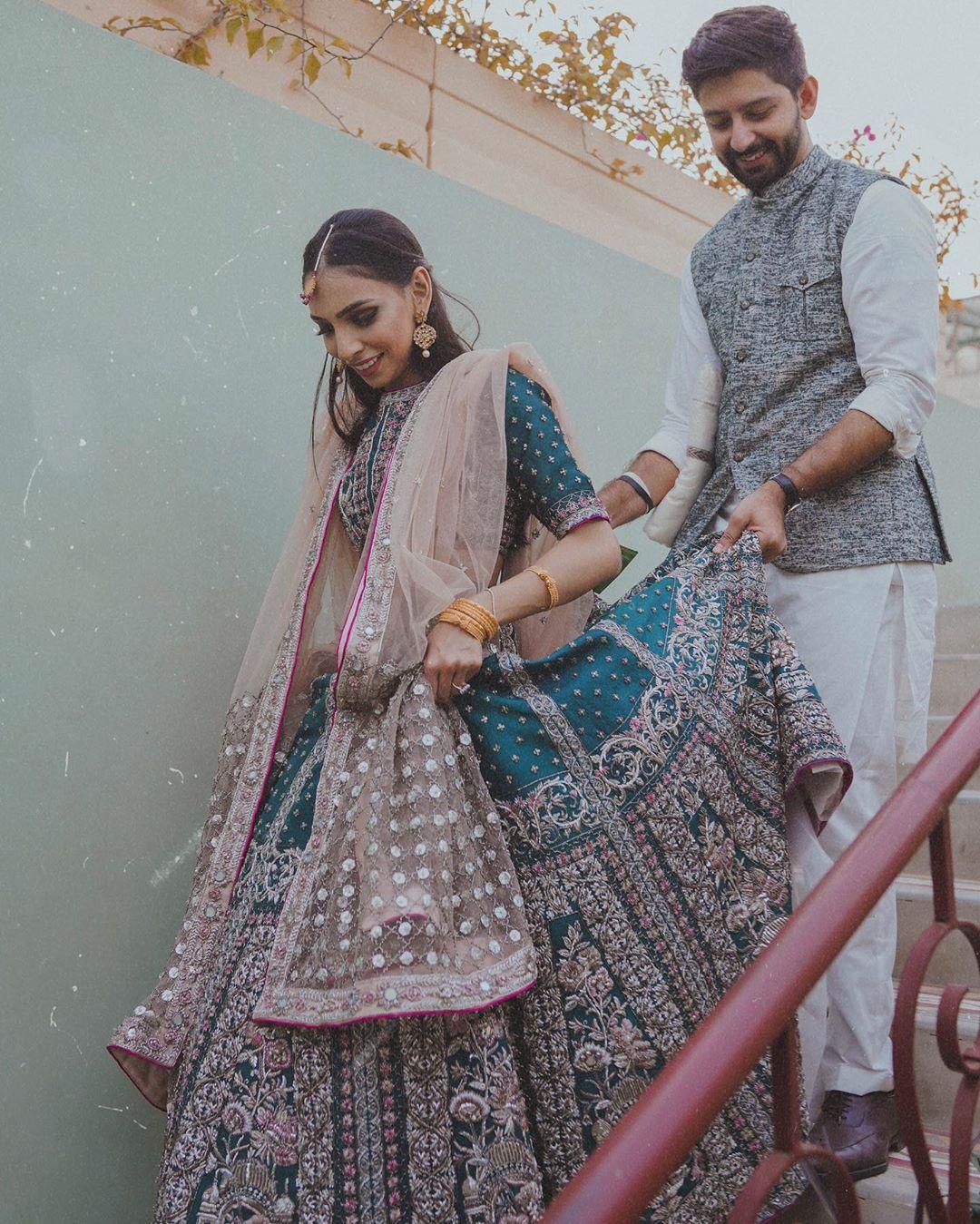 Image Courtesy: Fatima Tariq Photography
Having fun is important at any bride and groom photoshoot. The couple can either make goofy expressions to get clicked together or they can let the photographer capture in-moment photographs while the couple indulges in a series of goofy enactments together.
The "I'll Be There For You"

Another bride and groom pose that has become famous lately is the lie-down side by side pose. This romantic pose requires the skills of a photographer, capturing the couple from a height, while they both look into each other's eyes or look at the camera smiling.
The Touch of Love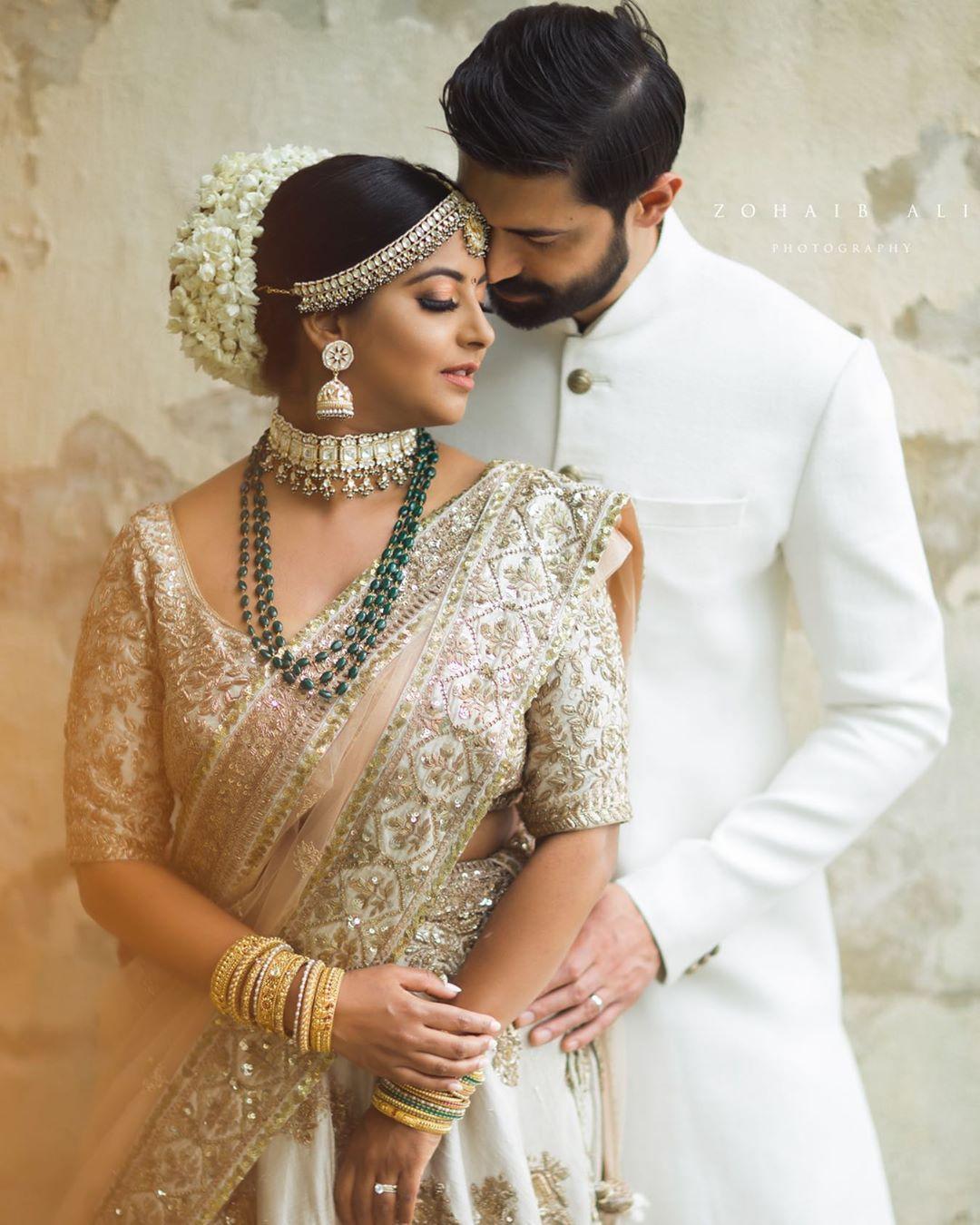 Image Courtesy: Zohaib Ali
For couples who are not very comfortable kissing each other in front of the cameras, they can very easily come close to each other, let their foreheads touch, with their eyes closed and a hint of smiles on their faces. Such shots a subtle, romantic and elegant in appearance.
All of these poses can be replicated at any given photography venue. We suggest that you shortlist the ones that you feel most comfortable in and convey the same to your photographer for an easy photoshoot session.
You two can also meet and try these bride and groom poses in front of the mirror to get an idea about how you will look while replicating the same at the time of the photography shoot. This way, you will be super confident about the poses on the d-day and will be able to wrap up the shoot in a jiffy to proceed towards other important engagements of the wedding day.
Apart from the great bride and groom poses, it is also essential to shortlist a photographer who is highly skilled in wedding photography. Our vendor list is full of talented photographers who are capable of delivering dream wedding photographs. Check them out!