Snug & Romantic at-home Couple Shoot Ideas for Your Inspiration
Want to get a couple-shoot done but stuck at home? Here are some amazing at-home couple shoot ideas you might want to check out!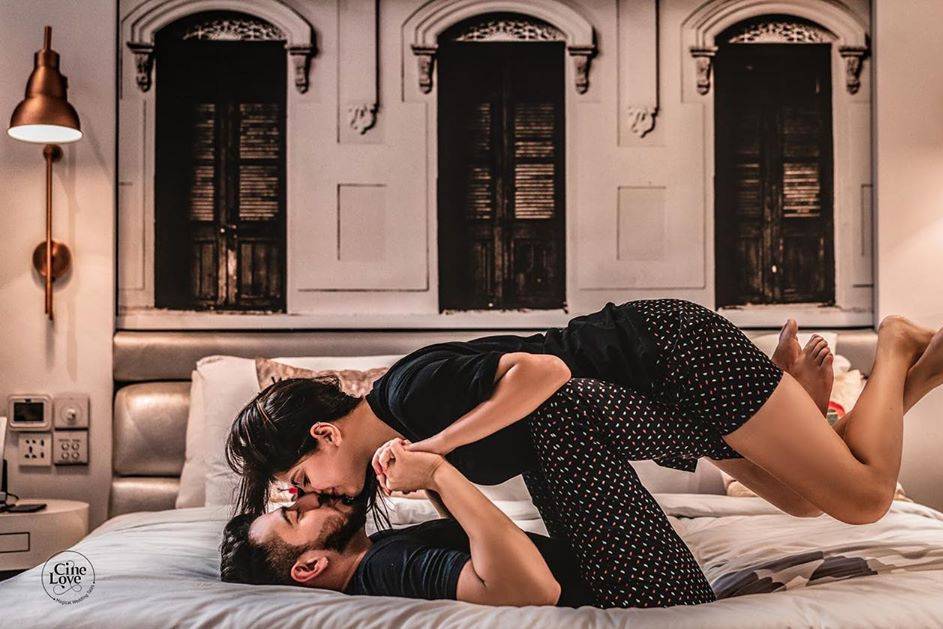 There's no such thing as too many couple shoot ideas when you're a soon-to-be-married or a just married couple. The love is in the air and you find yourself resisting hard to keep your hands off your partner; constantly wishing you could store that feeling in a picture. We hear you! But if the coronavirus pandemic is stopping you from getting your priceless moments captured by the shutterbugs, fret not. The concept of at-home couple shoot might be a blessing in disguise for the two of you.
With the world living indoors, home is the only venue for pretty much everything, be it work, play, study or chill so why not for a couple-shoot. The best thing about getting an at-home couple shoot is that it's a safe space. You are not bound to act a certain way, you can leave your spirits unbothered and indulge in connecting with you beau. Trust us, there's nothing authentically romantic than being able to let yourself be–unfiltered, carefree & sunk in love.
We're dropping some really fun and snuggled-up at-home couple shoot ideas for you to check out. Pick your mood!
Snuggle up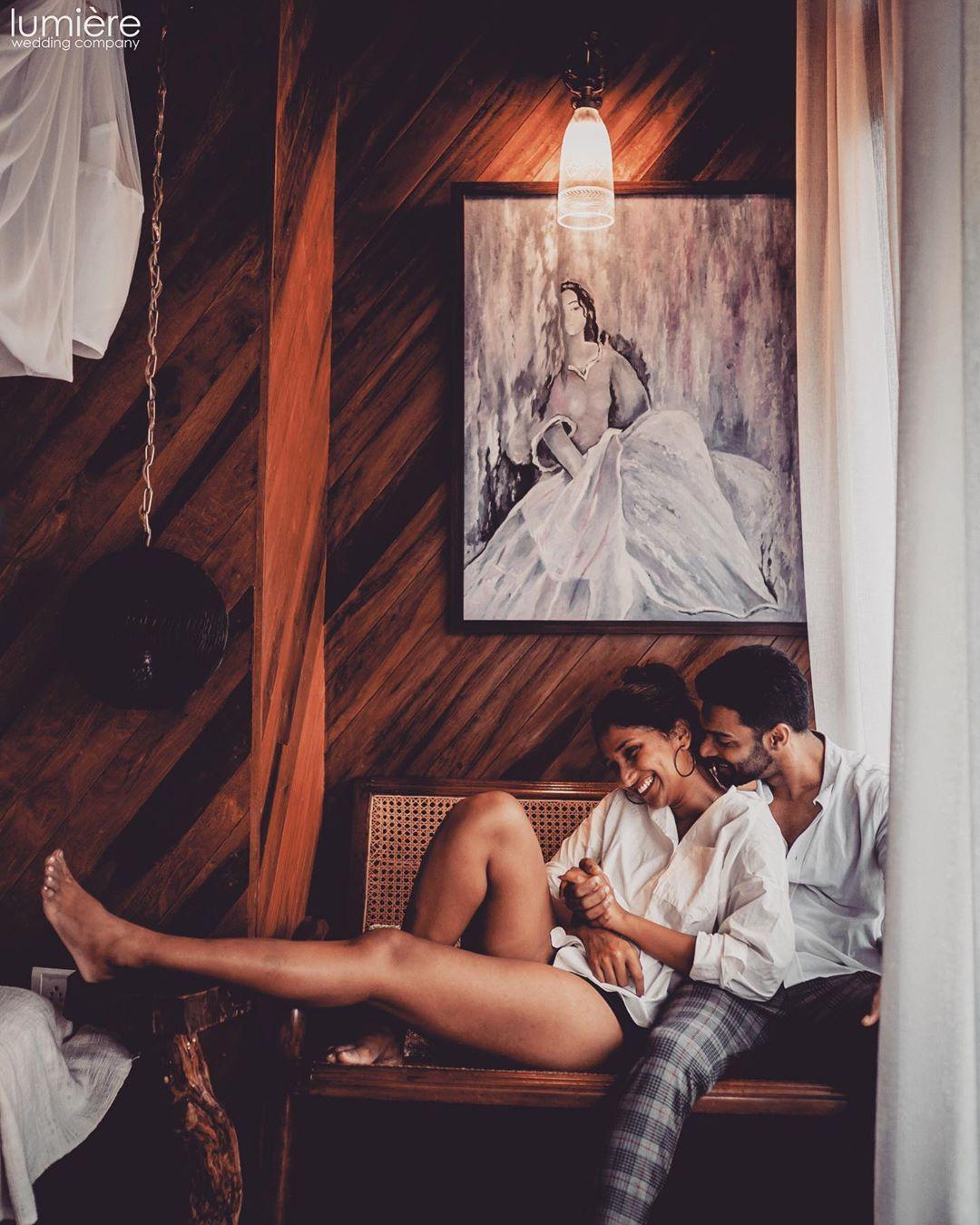 Can't keep your hand off each other? Well, this is the most beautiful stage in a relationship. Totally adorable! Snuggle up on the bed or couch and let your emotions be. Give your photographer your most mushy side and you'll never regret doing that.
Explore Shared Hobbies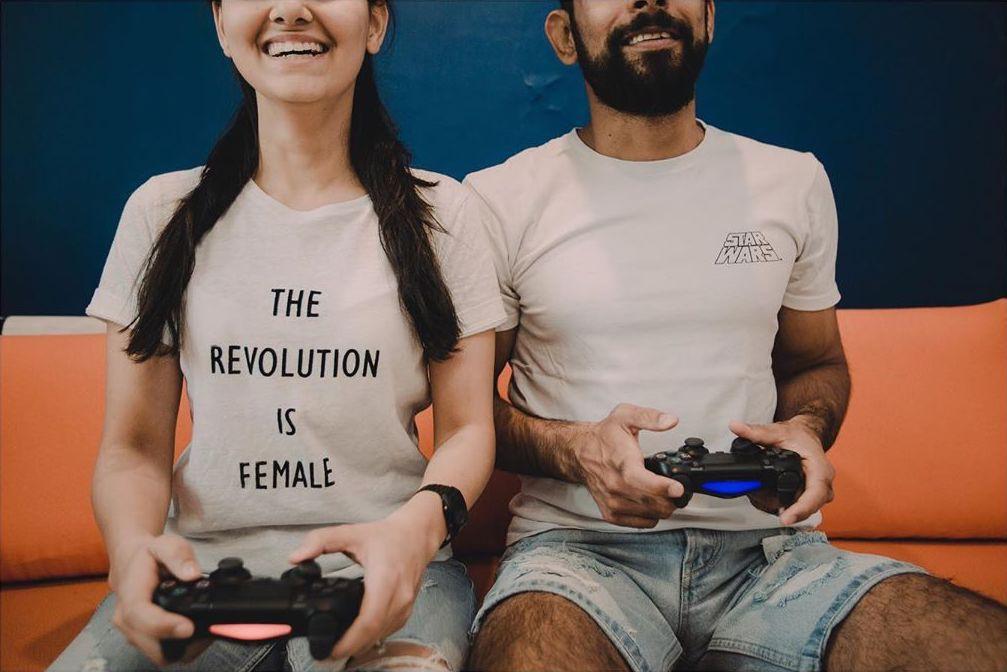 There's nothing more attractive than finding shared hobbies with your partner. Whether you guys are bibliophilic or a gamer-couple, get captured in action. Pen down your shared hobbies and arrange the props to get clicked plandidly (planned candids). These photographs will be perfect to frame and put up on the wall of your living room.
Get Cooking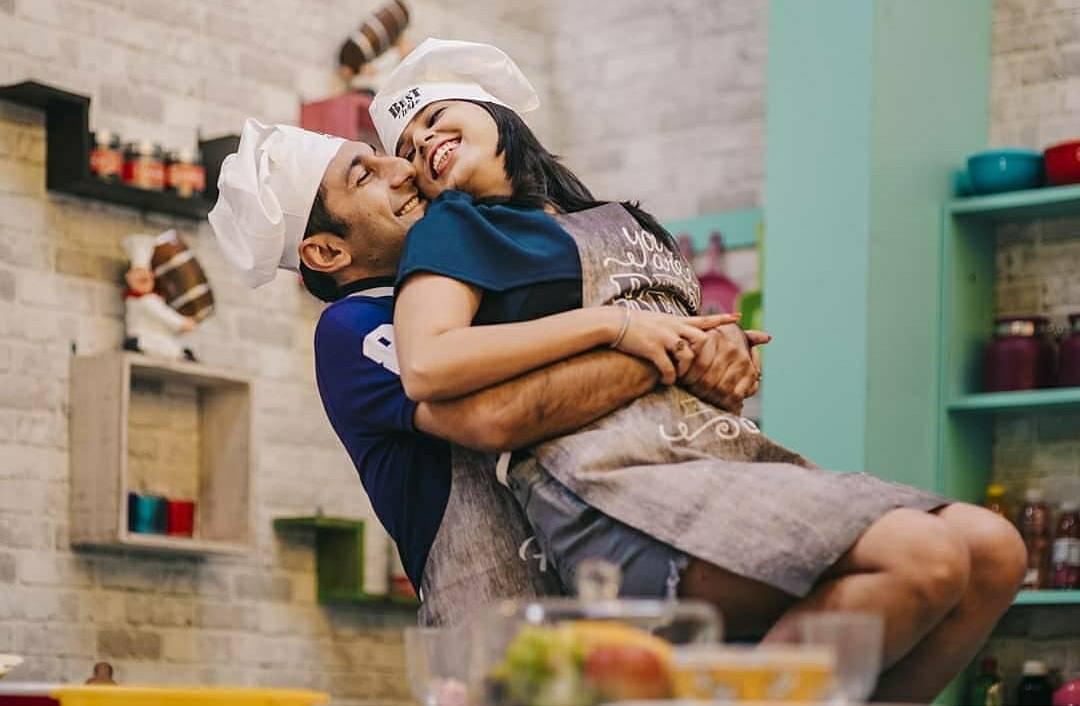 Image Courtesy: Memoirs by Paramjeet Dhanjal
Let's just agree on the fact that cooking together makes the meal all the more delicious and it's kinda sexy too. Brew some love in the kitchen along with that coffee and let the photographers bake some yummy photographs of the two of you. Don't forget to wear your aprons, things can get a little messy! *wink*
Dance like there's no tomorrow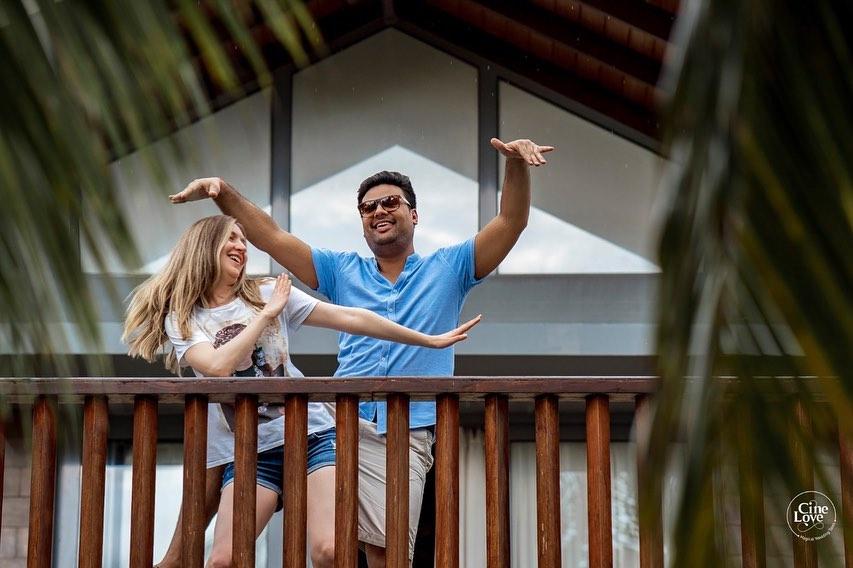 Whether you know how to dance or not, tapping a foot or two never harmed anybody. Dancing is therapeutic and is bound to make you feel ecstatic. If you're not that great at posing for photographs or camera-shy, indulge in activities that have the power to reflect that happiness from within. Dance is one of them! You can indulge in some couple-yoga too.
Make it Paw-dorable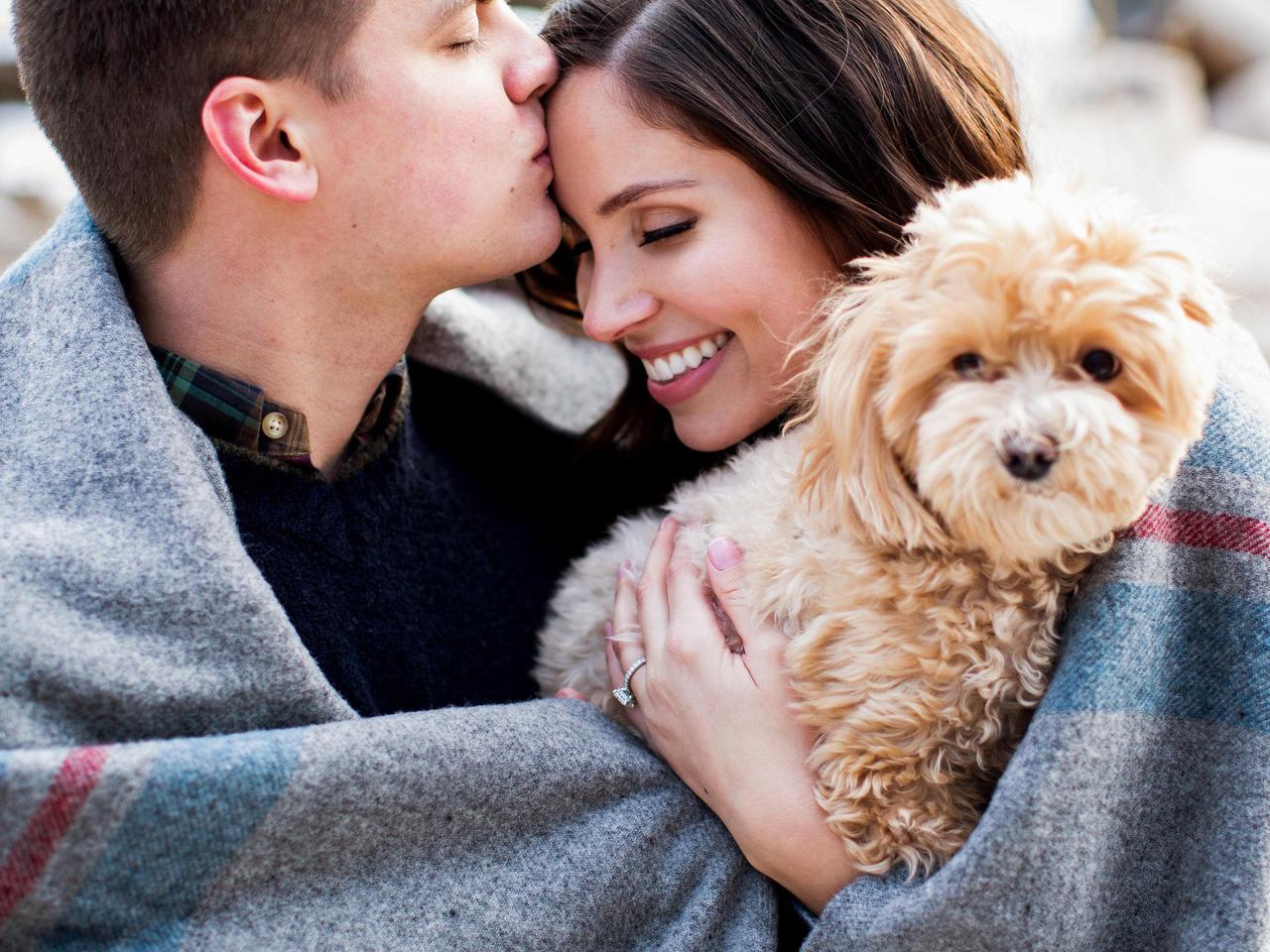 Image Courtesy: Tracey Buyce Engagement Photography
If you're a pet parent, it is inevitable to include your pet in your couple photos. They'll double up the cuteness in a wag and give you some really paw-dorable photographs to cherish. Tuck him in some matching clothes as y'alls and strike a pose.
Embrace the Moment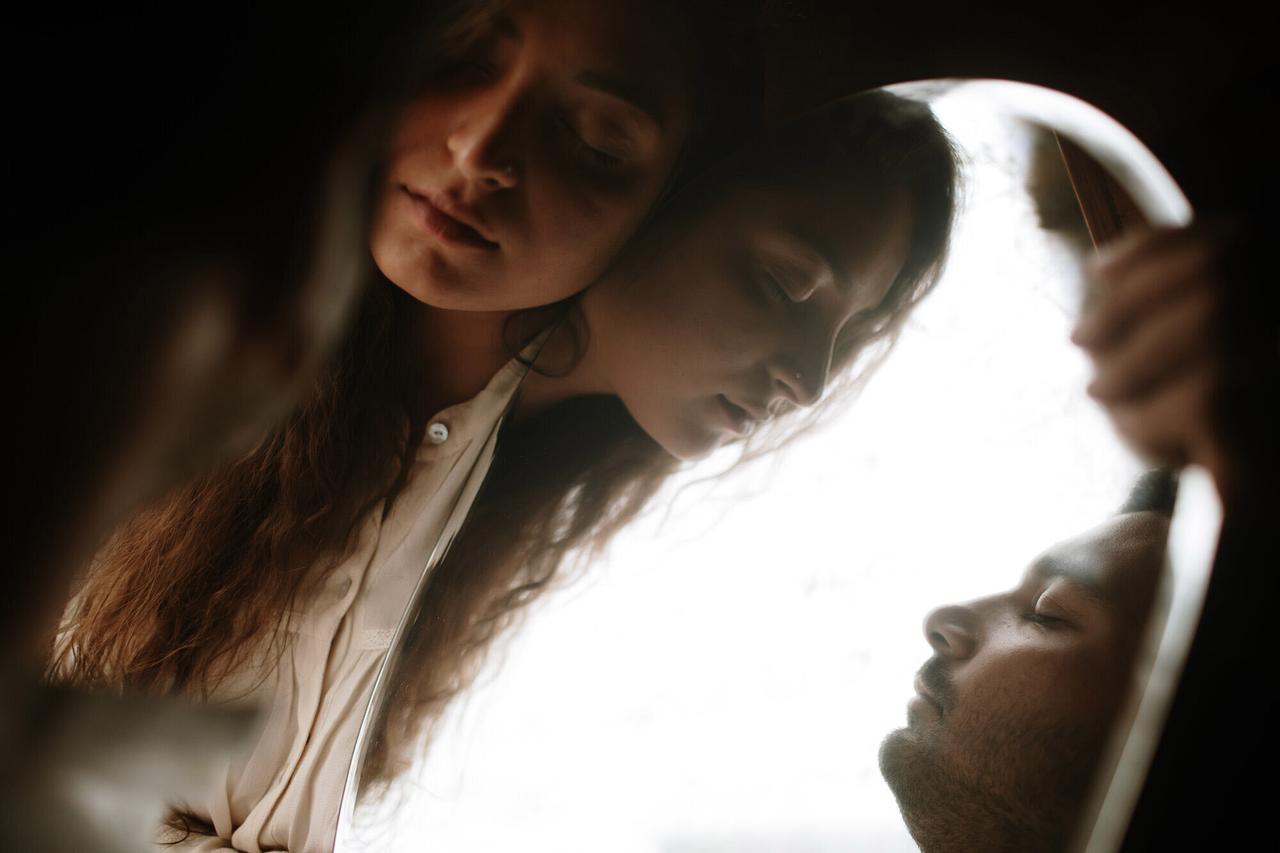 Image Courtesy: House on The Clouds
Embrace the moment while it lasts–If you were kissing, kiss for a little longer or hug them a little tighter. Be fully immersed in that moment, be present, feel the energies and let go everything else. The camera captures it all, believe it not.
Giggle it out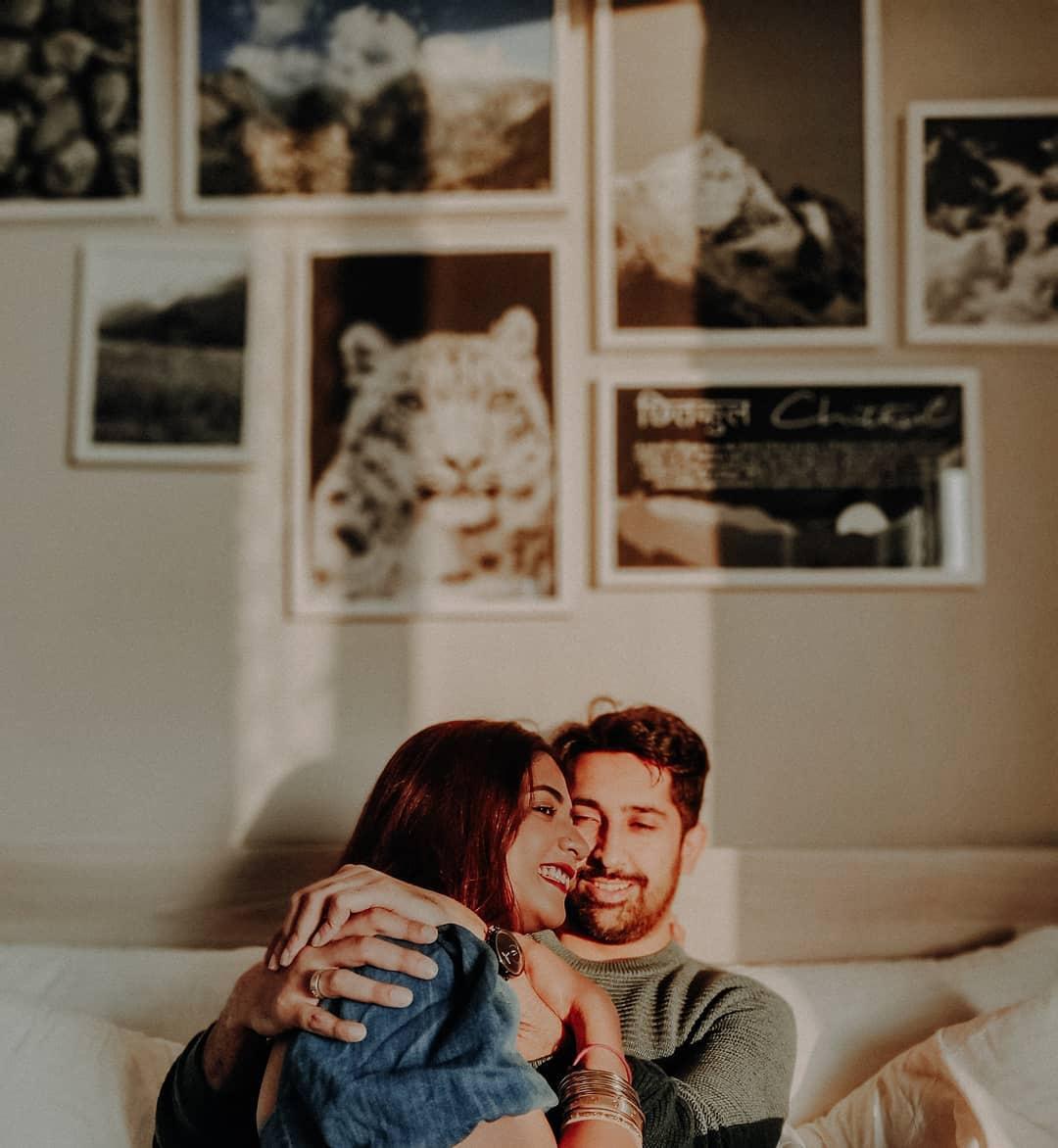 Love makes our smile reach our ears and there's something incredibly magical about it. Let the camera capture that magic for you to treasure that moment over and over again for years to come. Such photographs have the power to keep you strong when the road gets rocky! Always encapsulate them while you can.
Just be Yourselves

You don't always have to do something extravagant to express your love, just the existence of your partner should be enough. Stay still or not, pose or not, just be yourself, unfiltered. Chill around casually and ignore that you're even being captured. Some unknown tales will be told in those mystic photographs.
Get Creative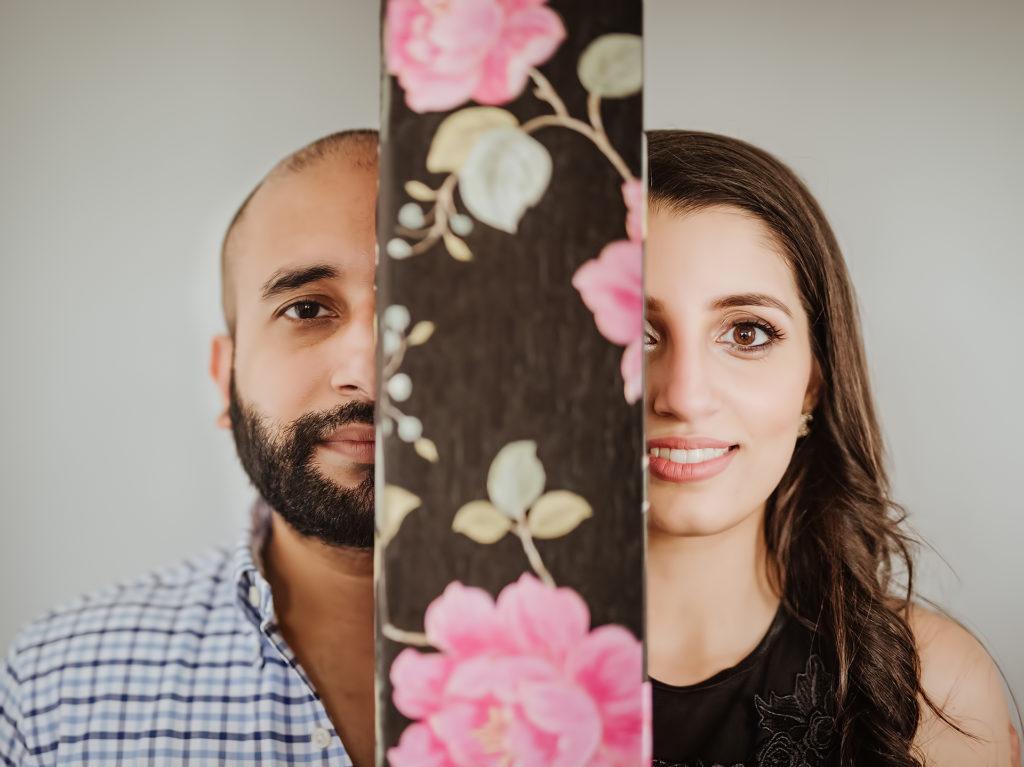 Keep aside the usual candid photographs or portraits, if you will. Get a little creative with a fresh perspective and try fine art photography for a change. Take help of some unique elements lying around your house and add them to your couple portraits. The results are bound to stun you!
You don't need a proper venue to capture beautiful moments of love, you just need love! Now that you have these adorable ideas for an at-home couple shoot, go fetch for that perfect corner or place in your abode which you wish to act as the backdrop in your photographs.
Book the best photographer to capture your intimate and priceless moments of love.