10+ Romantic Photoshoot Ideas in the Rain to Inspire Your Pre/Post Wedding
If you & your beau enjoy the rainy season, there's nothing more dreamy than a rainy photoshoot. Here are some super romantic ideas to get clicked in the rain, pre or post wedding.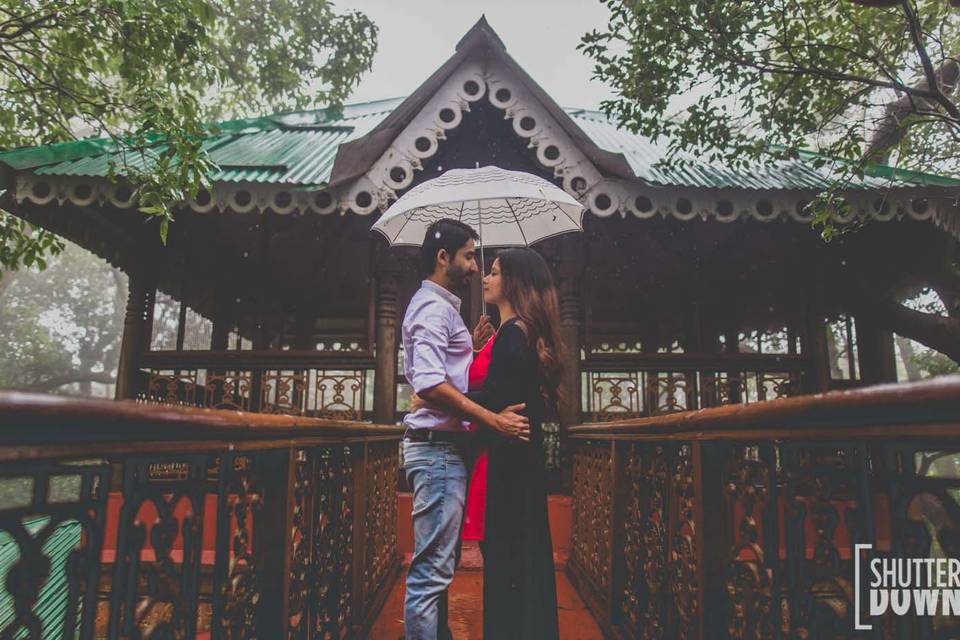 Want to make the most out of the rainy reason? Capture it in a bunch of mushy photos with your partner and have some mind-blowing memories to hoard for a lifetime with romantic photoshoot in the rain. There's nothing dreamier than standing next to the person you love while it pours. Every drop of rain feels like a blessing sent from heaven and the intensity of love feels to have doubled up. And if you're looking for romantic couple photo ideas, the rainy season is your biggest cue. There's nothing not romantic about the rain-bringing weather.
This is also one of the reasons why monsoon weddings have become such a hit! You could probably plan a photo shoot in the rain to kickstart the intimate monsoon wedding celebrations.
Even if you're someone who finds the monsoon season annoying, these romantic photoshoot ideas in the rain are going to change your mind, we guarantee that. All you'd want to do after watching these is keep those frown lines indoors and step out in the rain with a big smile on your face and enjoy every drop of rain with your partner.
So, embrace the magical essence of the monsoon season and try these romantic photoshoot ideas in the rain with your beau. You can get these captured before or after your wedding.
Pre-wedding Romantic Photoshoot Ideas in the Rain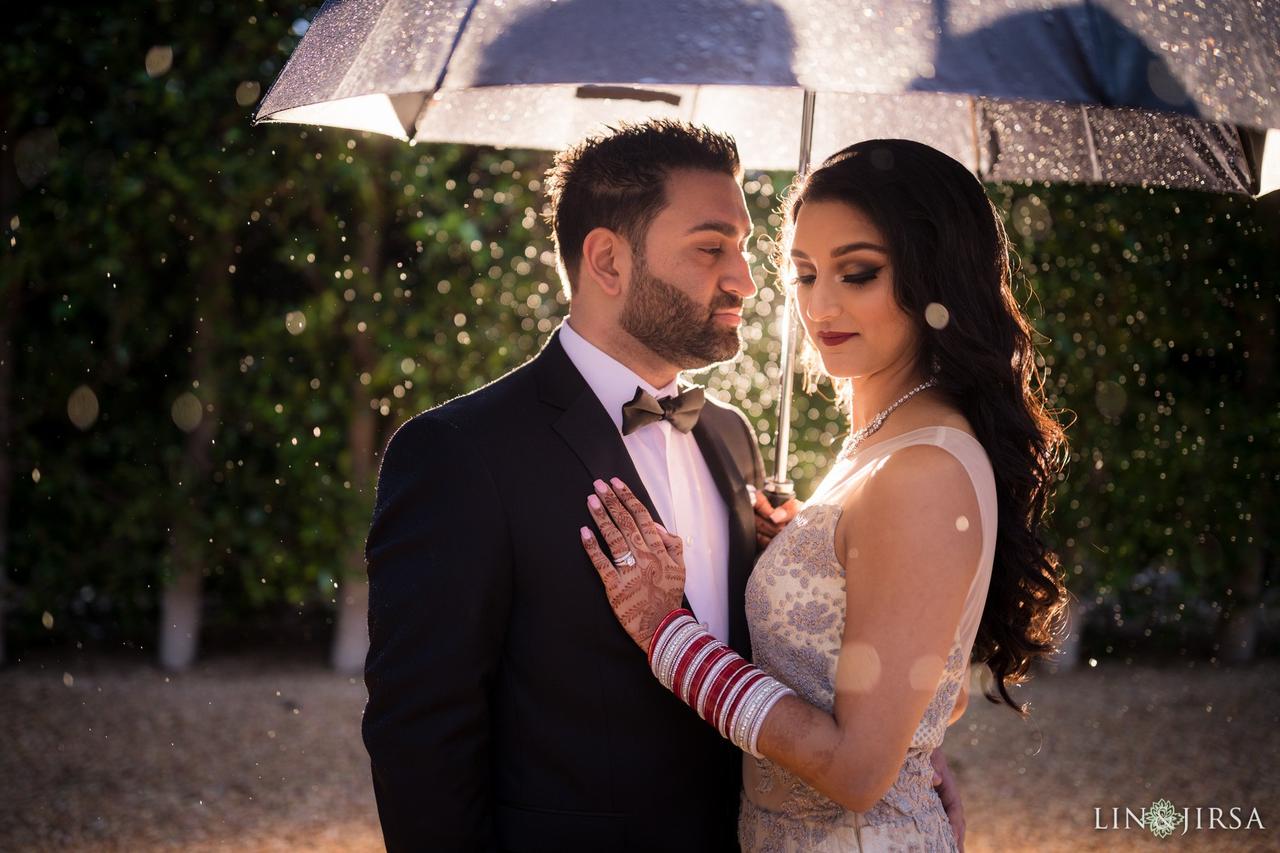 Image Courtesy: Lin & Jirsa
There's no such thing as too many pre-wedding shoot ideas and so here are some romantic photoshoot ideas in the rains to try out this monsoon season.
Boating amidst downpours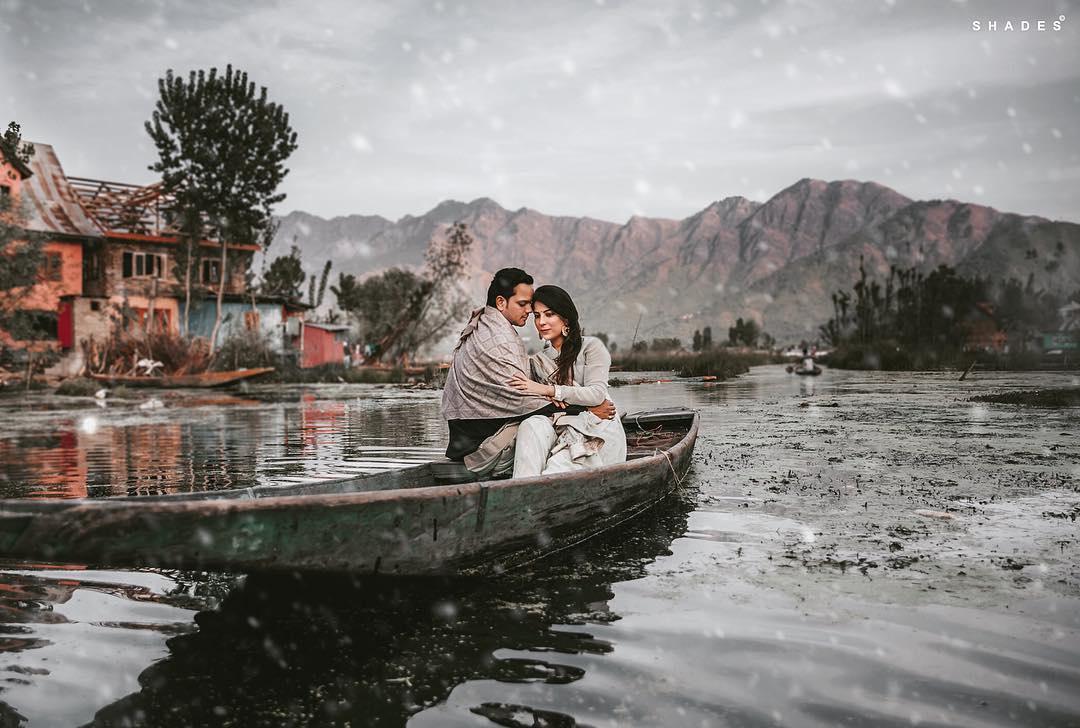 Image Courtesy: Shades Photography India
This romantic photoshoot in the middle of the lake in a ferry amidst light rainfall makes for an immensely gorgeous couple shoot. It's as pristine as the weather and looks straight out of some romantic poetry.
Classic black & white portrait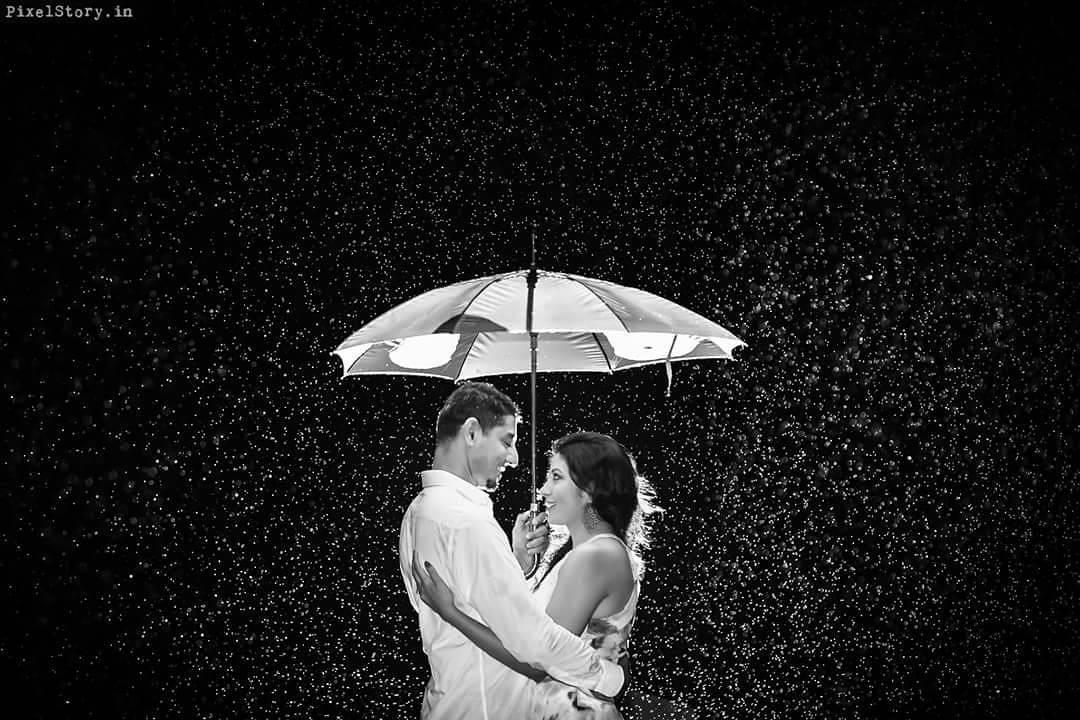 We adore black and white couple portraits for they speak for themselves in abundance. And when there's rain in the background, we find ourselves struggling to describe the inexpressible joy that the photo delivers. Just a hug and eye contact are all you need to get an insanely romantic photoshoot in the rain. We are in awe with this romantic photoshoot idea in the rain. What about you?
Under the umbrella silhouette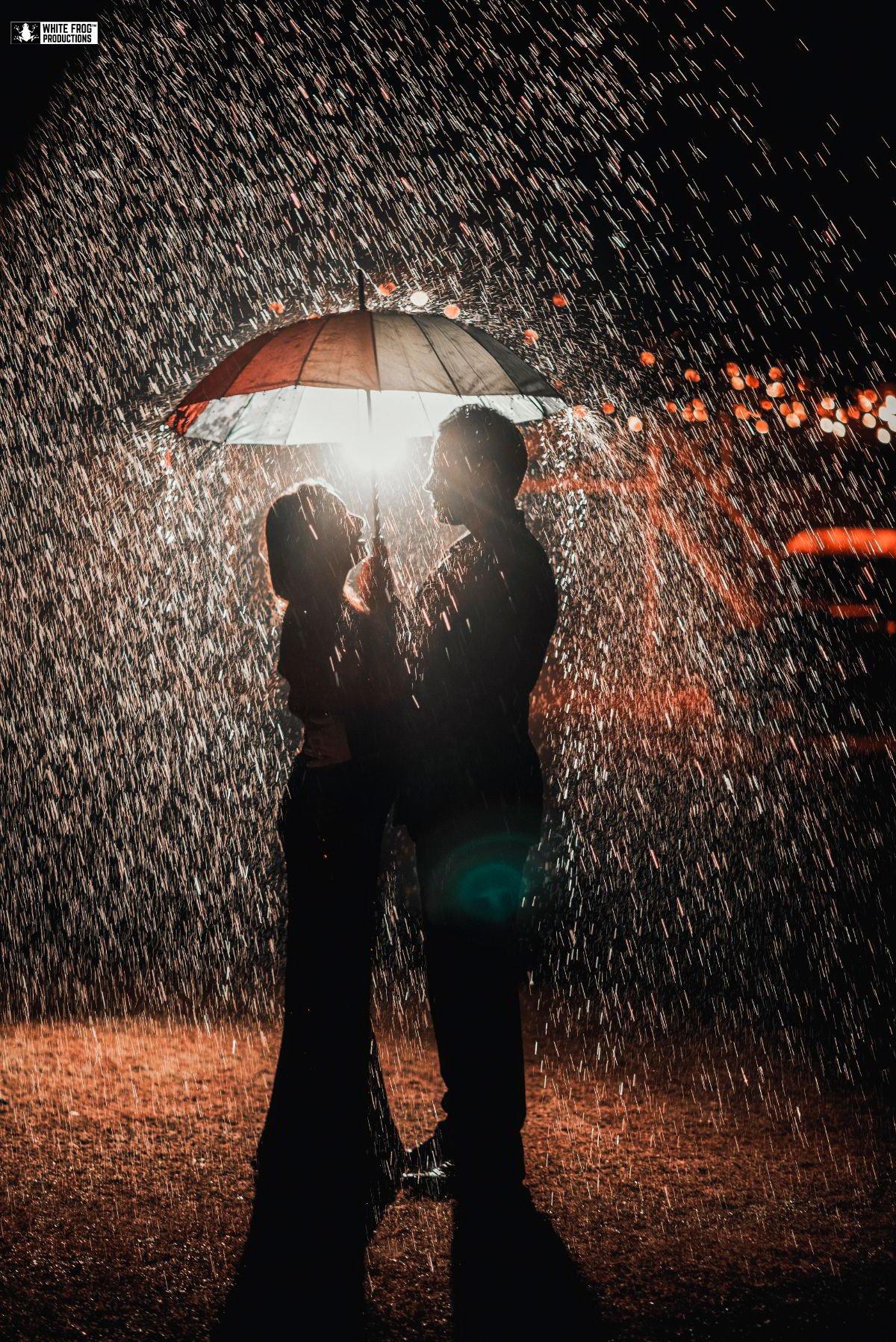 If you're camera-shy or your makeup isn't on-point, getting a silhouette photo clicked is your best bet to capture the essence of monsoon. There's nothing more romantic than a silhouette of you and your partner against the heavenly showers under an umbrella.
A walk in the rain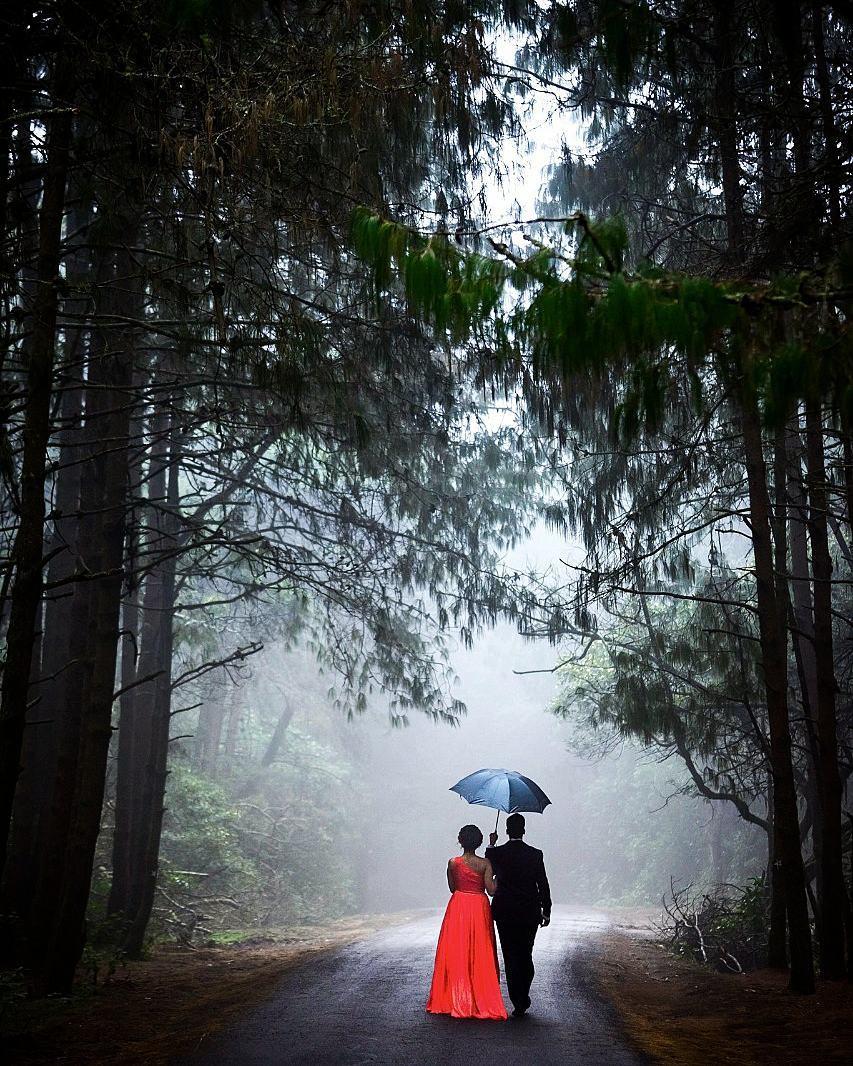 Image Courtesy: Studio A
Long walks with the person you love are in itself comforting, a walk in the rain with them is a feeling beyond words can express. This long shot of a couple walking under an umbrella on a rainy day looks nothing short of a book or movie poster.
Post-wedding Romantic Photoshoot Ideas in the Rain
If you missed the rainy season during your courtship, fret not, you can make the most of it post your wedding too. Check out what's in store for you. These romantic photoshoot ideas in the rain will make your pre-wedding cherishable.
Happiness peeping through the umbrella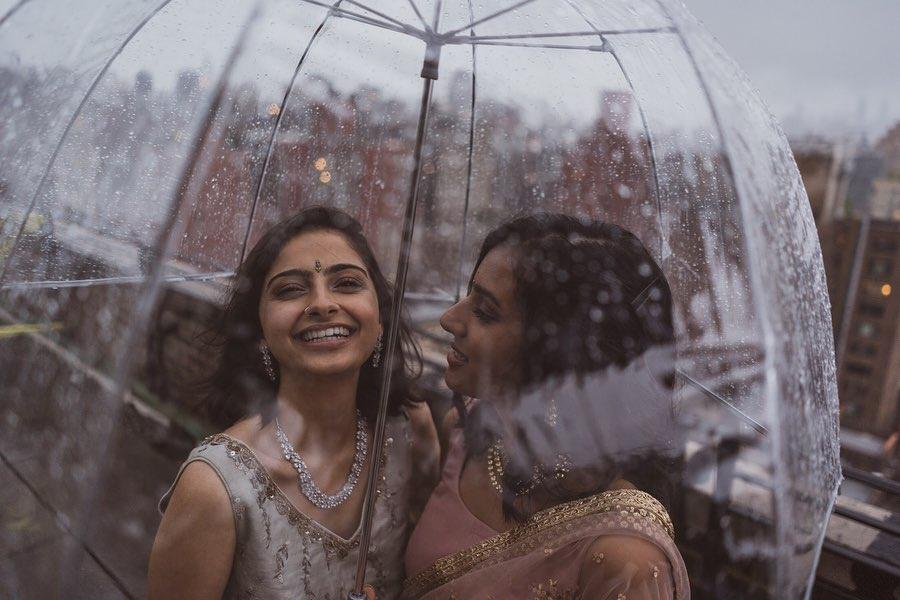 Image Courtesy: Sarowarr
Rains bring out the euphoria from within and it shows; just how it shows for this overjoyed couple sharing giggles under light drizzles soon after tying the knot. The transparent umbrella acts as the perfect prop to create dimension and drama in this romantic photoshoot idea in the rain.
Sealed with a kiss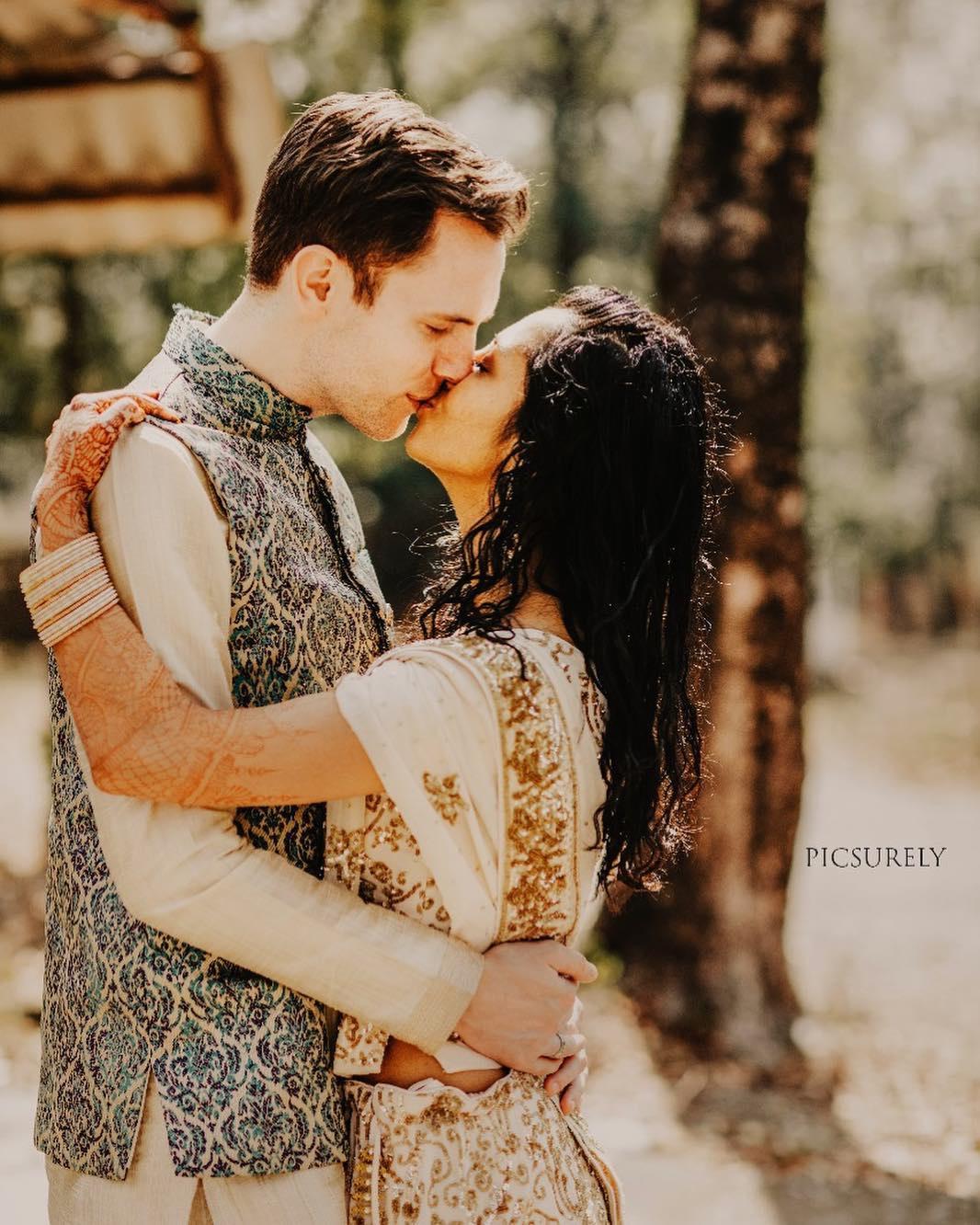 The rains won't last forever and neither would the moment when you're feeling blissful as newlyweds, so take a minute to seal the magical moment with a lasting kiss. This photo will always stay with you as a means of an undying memory from your special day.
A blissful ending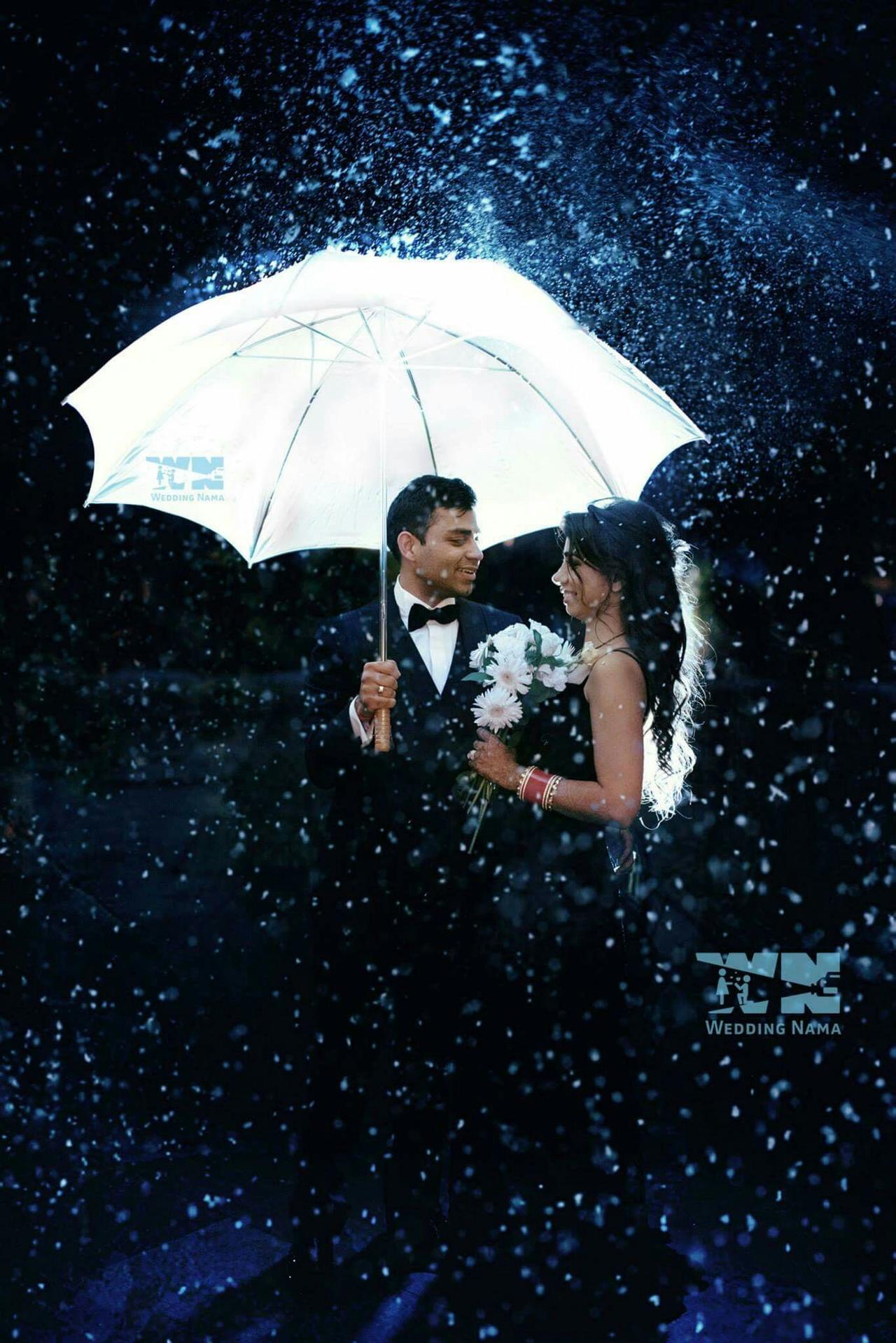 Bring your wedding festivities to an end with this rather romantic photoshoot idea in the rain which captures the candid feeling of being just married just perfectly. Keep it simple and full of love.
Jump out with joy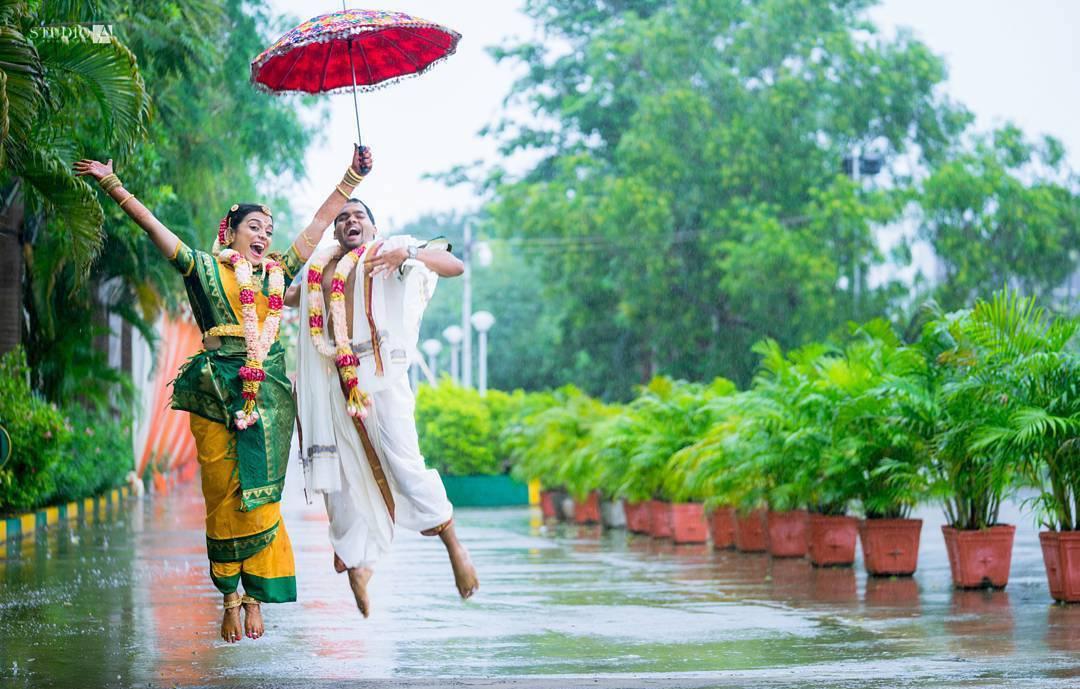 Image Courtesy: Studio A
Rains are playful and zealous so if they happen on your wedding day, make sure you get clicked once your wedding nuptials are over. They'll help you jump with joy quite literally as you drench in marital bliss forever.
Rain-proof Tips To Keep in Mind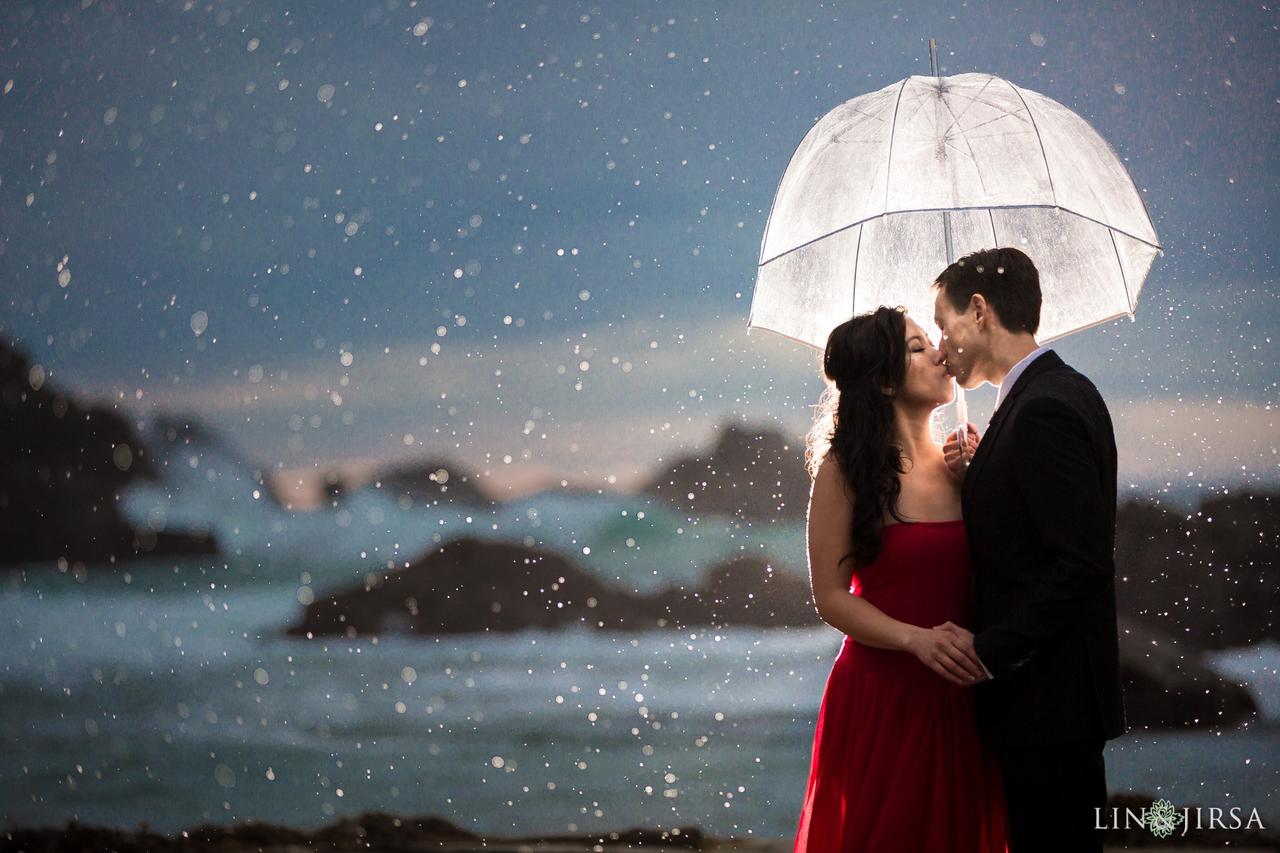 Image Courtesy: Lin & Jirsa
Wear breezy outfits but steer clear of transparent or see-through clothes.
Avoid wearing stilettos or pumps and opt for wedges instead. Sneakers will always be your best bet. Make sure your footwear is anti-slip.
Wear waterproof makeup because if at all you drench in the rain, mascara running through your cheeks is not a pose you'd want to strike.
Avoid floor-touching garments. They sure look dreamy but they're a total mess.
No matter how damp and mucky the rainy season is, it is always full of romance and indeed the perfect weather to get mushy with your partner. Given that we're all practising social-distancing currently, you can also plan an at-home photoshoot during the rainy season. Create a cutesy 'table for two' set up in your balcony and enjoy hot chocolate with banana bread or masala chai with pakode while it pours. You can also hit the terrace with some props like raincoats and umbrellas and do a little rain dance while the photographer snaps you candidly enjoying the rain with the love of your life.
Will you get such a romantic photoshoot done while it's pouring? If yes, book the best wedding photographers to capture your surreal moments, now!