10 Monsoon Wedding Wear Tips to Swear by for a Hassle-free Soiree
Sail through the monsoon storm with these fool-proof monsoon wedding wear tips. They'll ensure that the heavenly showers don't mess up with your heavenly union.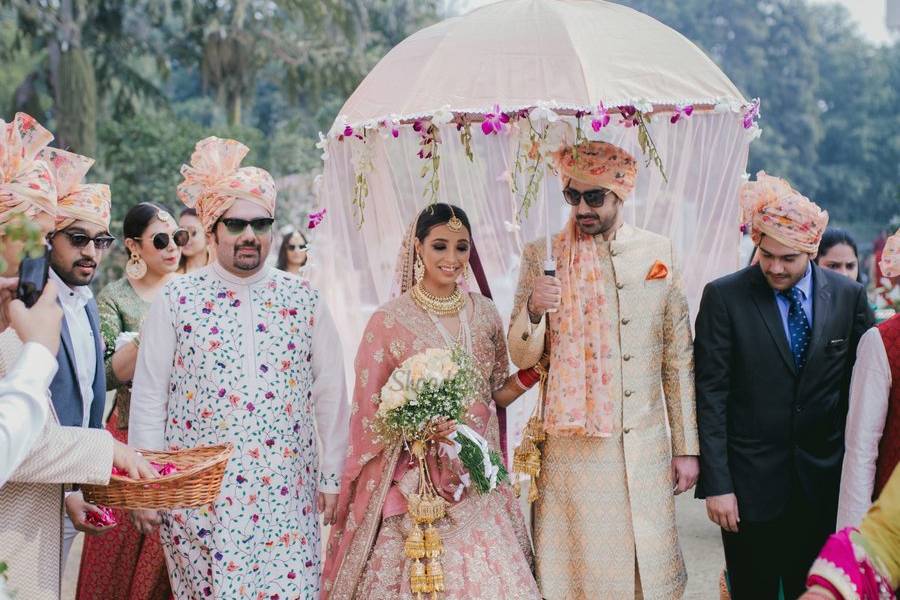 If Monsoon weddings mean taking pheras on the sound of calming pitter-patter of raindrops, nonchalant swooshing of the wind carrying a whiff of earth, it unfortunately also means sticky hands, sweat patches and uncalled-for odour. Unarguably, that just cannot happen on your big day. None of it! As dreamy as monsoon weddings sound, taking the right measures to not make it a disaster is an important part of your wedding planning duties and you must take account of it.
Being a monsoon bride means focussing primarily on your comfort and only your comfort. Remember, style is secondary because if you're irritable and awkward with your ensemble, your expressions will make that evident. You needn't dress-up heavily just because you're a bride, style is all about feeling confident in whatever you wear. And if you're standing tall and poised, it doesn't matter whether you're looking bride-like or not. Tick off comfort before anything else.
Without much ado, take notes of our carefully curated list of monsoon wedding wear tips and enjoy your wedding amidst the thrumming sound of the rain.
Fabric Check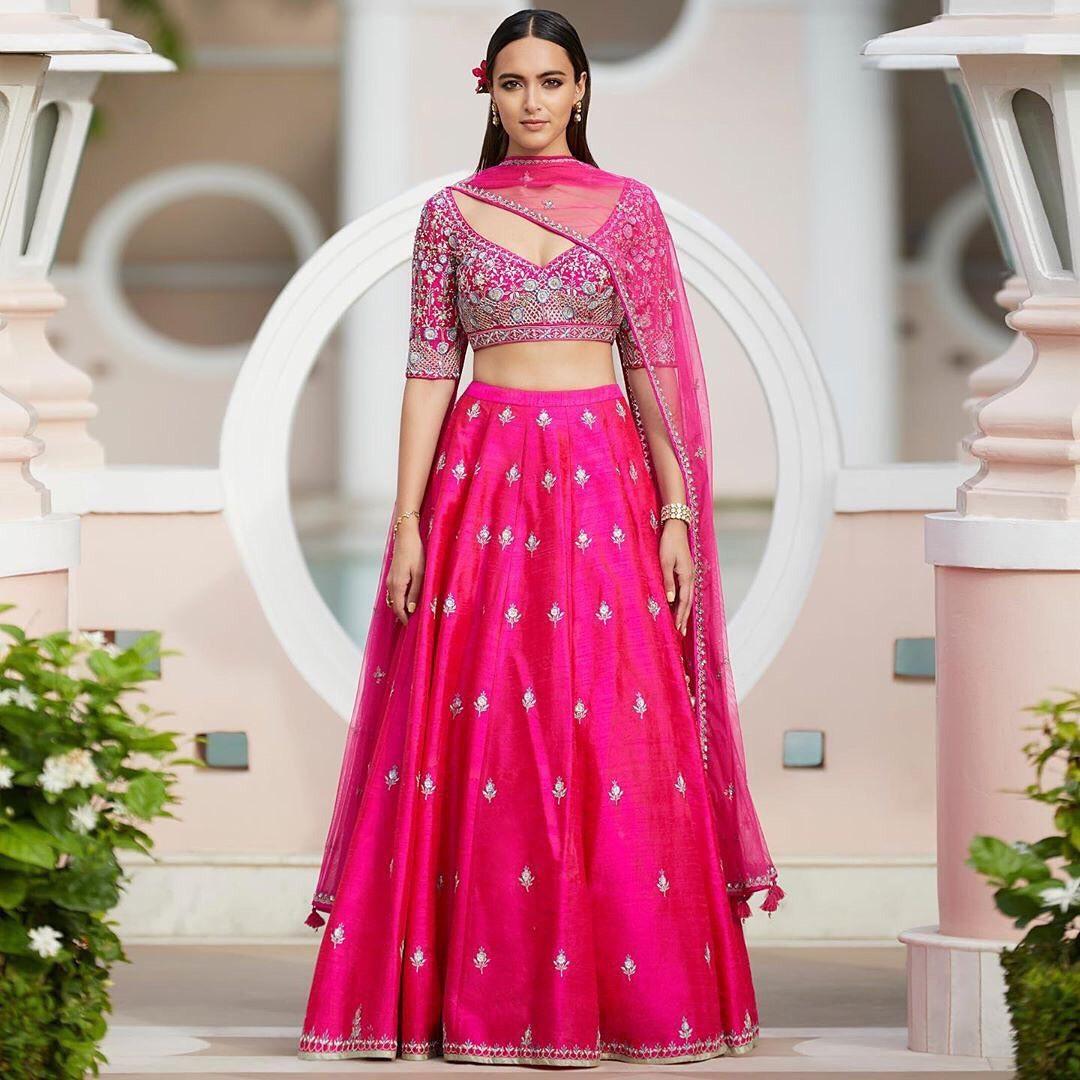 If you can't wait any longer to become a monsoon bride so can't we to tell you how important it is to pick the right fabric for your bridal lehenga. Monsoons are humid & damp and fabrics like brocade silk, velvet, raw silk are only an open invitation to all the crank in the world. Fabrics like cotton, georgette, Chanderi, cotton-silk blends and even organza sarees or organza lehengas are feel-good materials which will ensure blissful comfort and ease–all that you need when you're a monsoon bride. You'll be surprised to know that materials like pure chiffon and georgette release creases when exposed to humidity. Could we ask for anything more?
Attention to Detail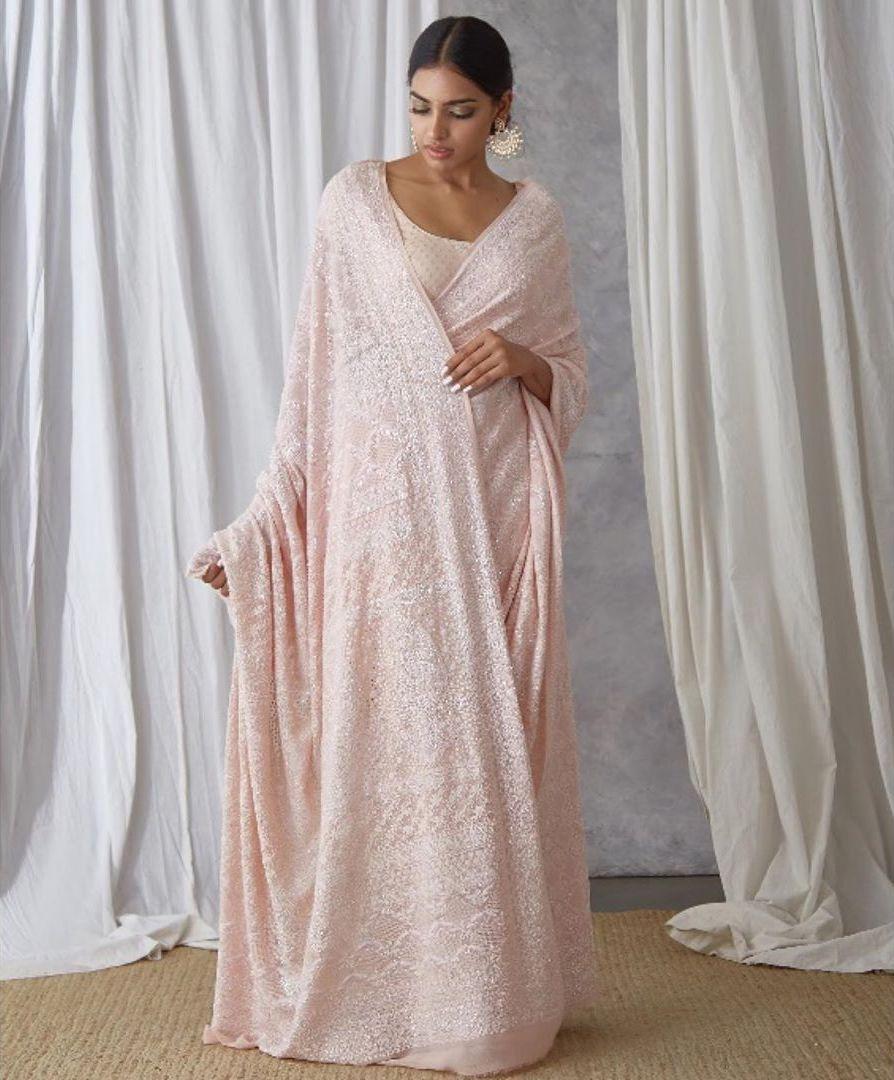 Image Courtesy: Anjul Bhandari
You've spent sleepless nights finalising the intricacies of your wedding lehenga but sadly you'll have to scrape some ideas if they're bold and blingy or anything OTT. Dump the idea of going loud and proud because your heavy outfit will not have any mercy on you. Ditch broad dupattas and all sorts of fancy embellishments. As much as we love that meticulously hand-embroidered design, they're not quite monsoon-proof. Embroideries like zardozi, Dabka and Gota Patti have a tendency to get tarnished; when put in contact with the humid weather. Resham work, Chikankari work, beads, pearls, precious stones and Swarovski are some embellishments that are not so easily spoiled by moisture exposure, hence are monsoon-friendly.
Make Pastels your Pals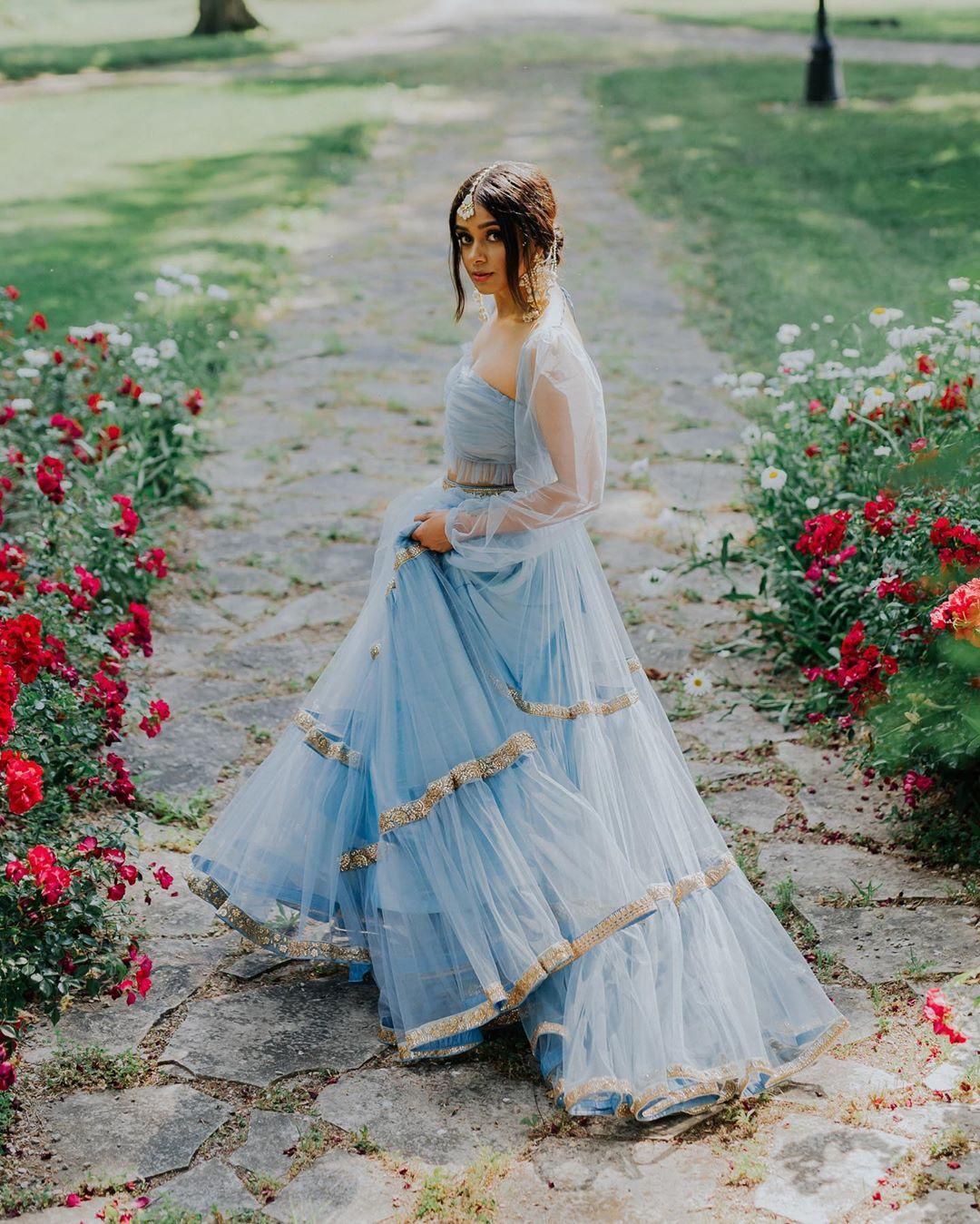 Image Courtesy: Mani K Jassal
Pastels are your best bet when deciding the colour of your wedding lehenga and we cannot emphasise enough on how pastels are game-changers in comparison to dark hues when talking monsoon wedding wear tips. Think lilac over eggplant, salmon over red, pistachio over emerald, baby pink over rani pink and ice blue over indigo. But don't go all the way down to ivory or beige until you're completely indoors and don't even need to put a foot outdoors. Muck-stains on your wedding outfit is not even the last thing you'd want.
Layer with Care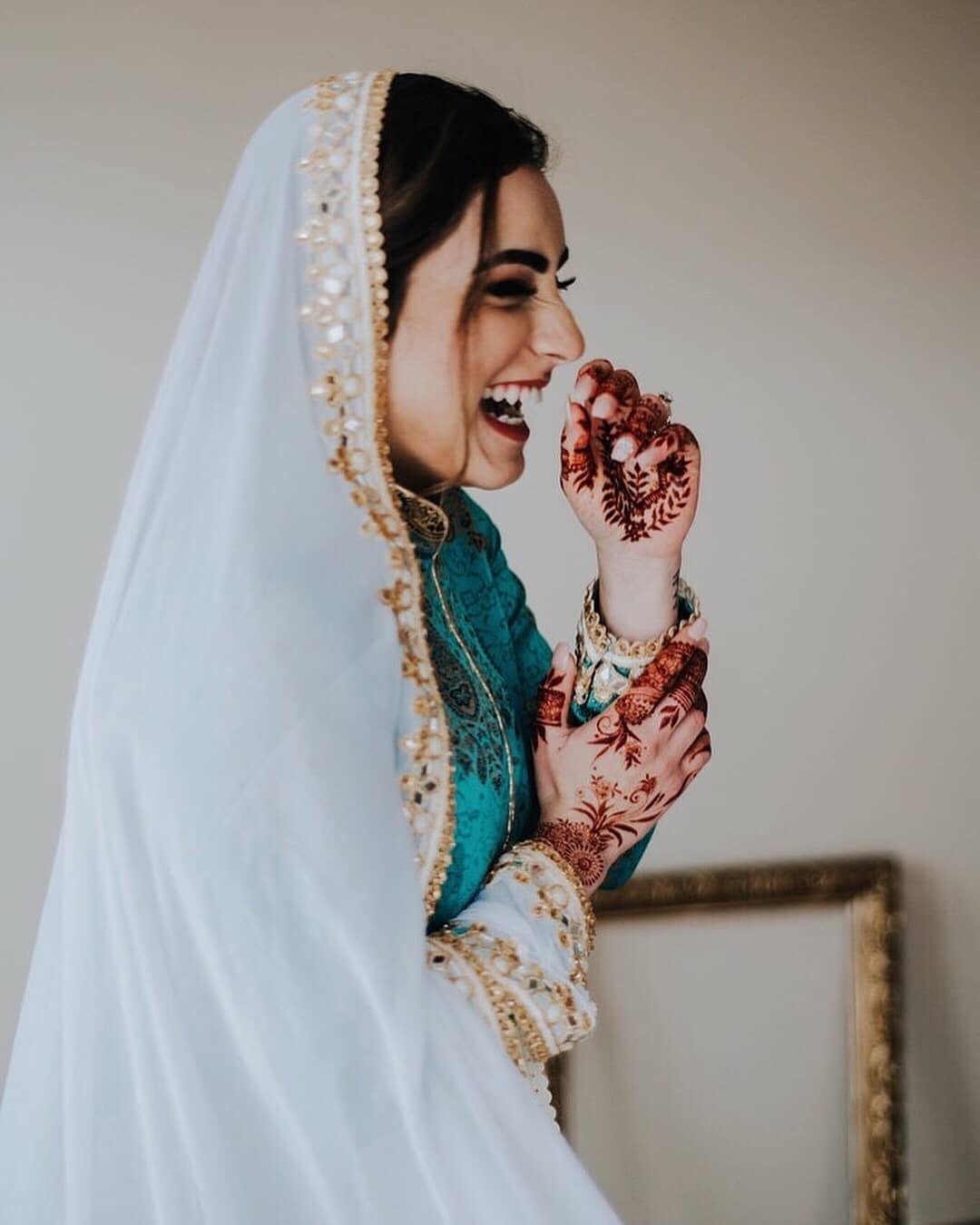 Image Courtesy: Tirath Shergill
Whether you're planning to carry a double dupatta or wish to stack rani haar with your choker necklace, ensure you're feeling super comfortable with all that layering. It is not compulsory to wear layered necklaces or double dupattas when you're a bride. If you really wish to go ahead with layering, ensure the dupatta is super-light and so is the jewellery. If you were layering your lehenga with a jacket blouse, we'd say choose a long blouse instead over a jacket-style. Winter is the perfect weather to layer things up, monsoons, not so much!
Kick Off the Heels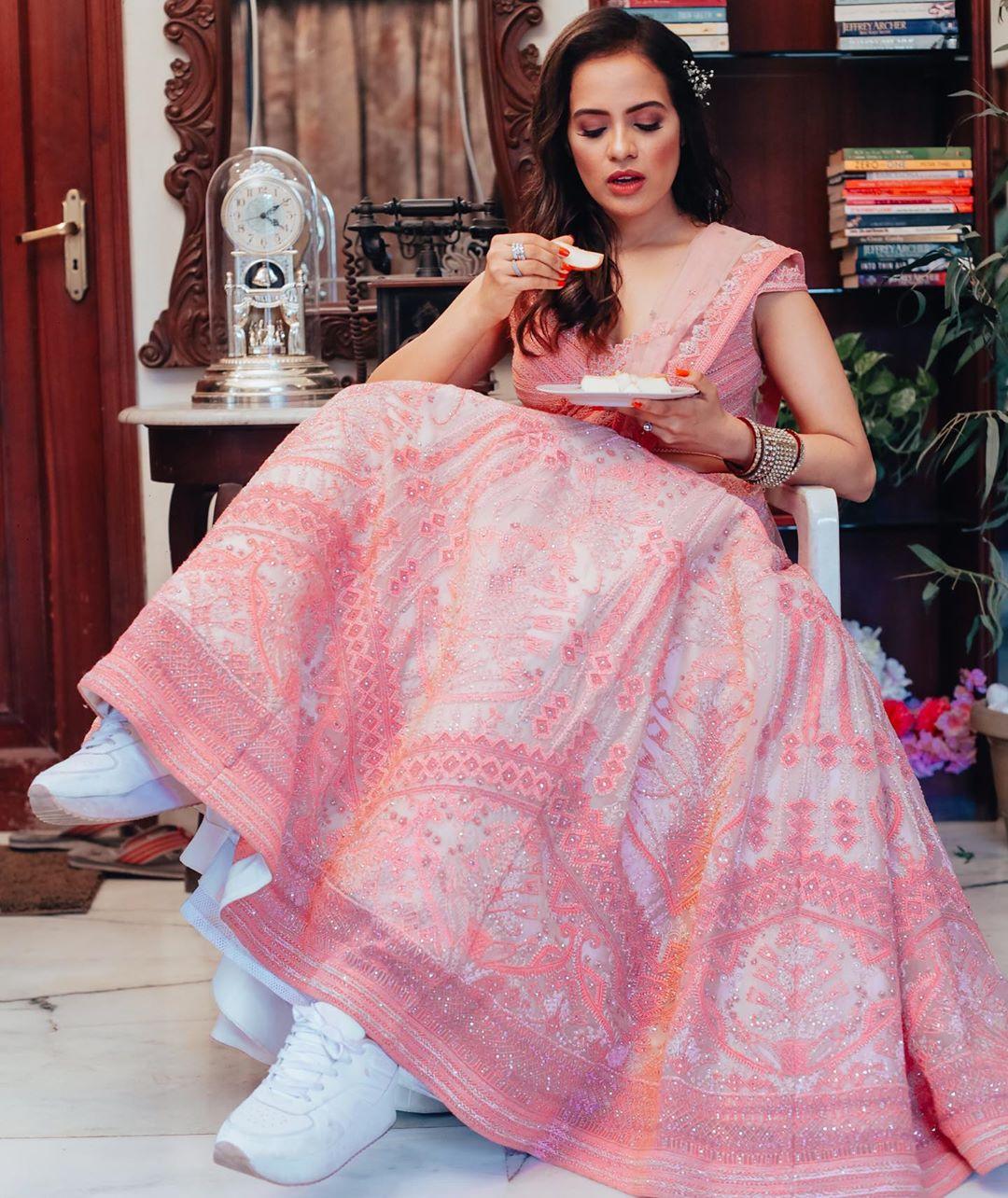 Image Courtesy: Adak Vishal Photography
No matter how much you fancy about tip-toeing in those 5-inch heels, monsoon weddings are not the season, darling! Stilettos are a big no-no until you want the death of your feet or leave holes in the mucky ground. The choice is yours. So the final monsoon wedding wear tip is to opt for the good-old Juttis and knock those heels in a corner. You can also choose the latest trend of heeled Juttis if you need a little height for your wedding lehenga.
Shoo Makeup & Hair Blues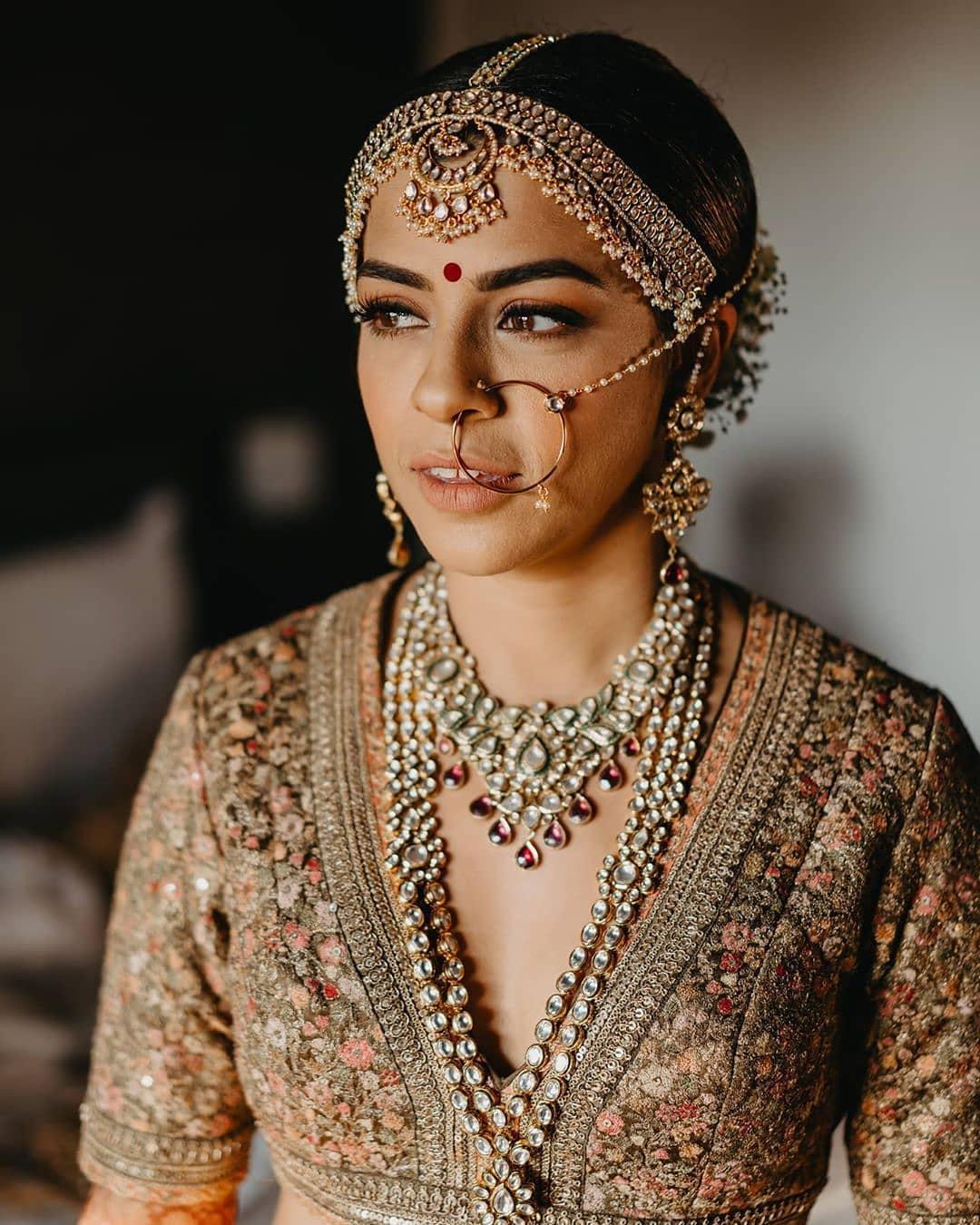 Literally speaking, if you want to wear makeup and a hairdo, here are some extra tips in case you were wondering how to work that up.
Wear water-proof everything.
Go for a matte base.
Don't wear a bold lip colour; try nudes or lip tints instead.
Don't forget to seal the makeup with a spray.
Choose low, messy buns over open hairstyles.
Opt for lighter hair accessories over full-floral buns.
You could also ask your makeup artist to help you out with the necessary measures.
Now that we've got you monsoon-covered with some unmissable monsoon wedding wear tips, make sure to enjoy every bit of the breezy weather. Just steer clear of the downfalls and brace yourself up to the feeling of getting married now!
How are you monsoon-proofing your big day? Share your tips with us in the comments below! You can also get in touch with the professional wedding planners on board with us to plan a flawless monsoon wedding.