10 Rani Haar Images That We're Crushing on Right Now!
Looking for the perfect rani haar images? We searched and searched and found 10 of the best ones, just for you. Have a look?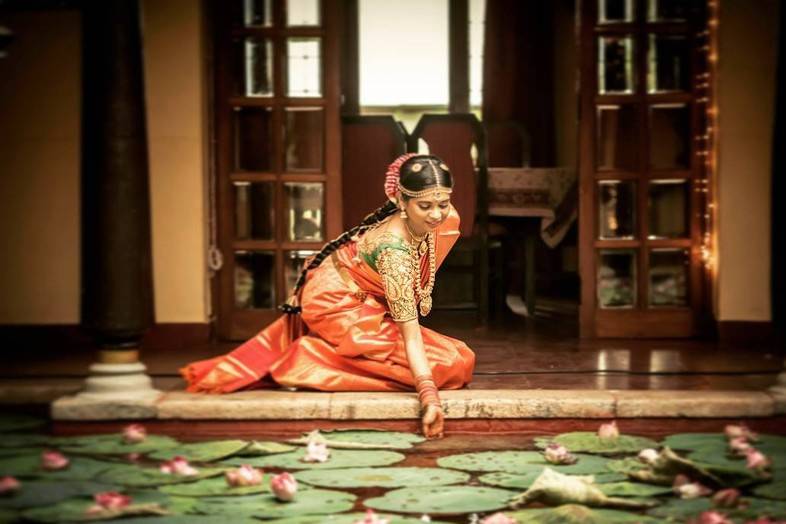 It's not just your bridal makeup and your clothes that decide how you look. Of course, all these elements always play an important role in shaping your entire look but there's something else that you need to consider - jewellery. Apart from the usual neckpieces, earrings and bracelets, the rani haar is an important addition if you truly want to look like the queen you are.
The rani haar is longer than a usual necklace and comes in different variations. So whether you're looking for something that's very simple or something that makes you look like every fashionista's dream, be rest assured that you'll find a design to suit your style.
We've created an extensive list of 10 rani haar images that left us breathless and will leave you crushing on them too. Once you're done going through this list, you'll definitely find your #ranihaargoals. Are you ready?
Rani Haar images with stones & Latkans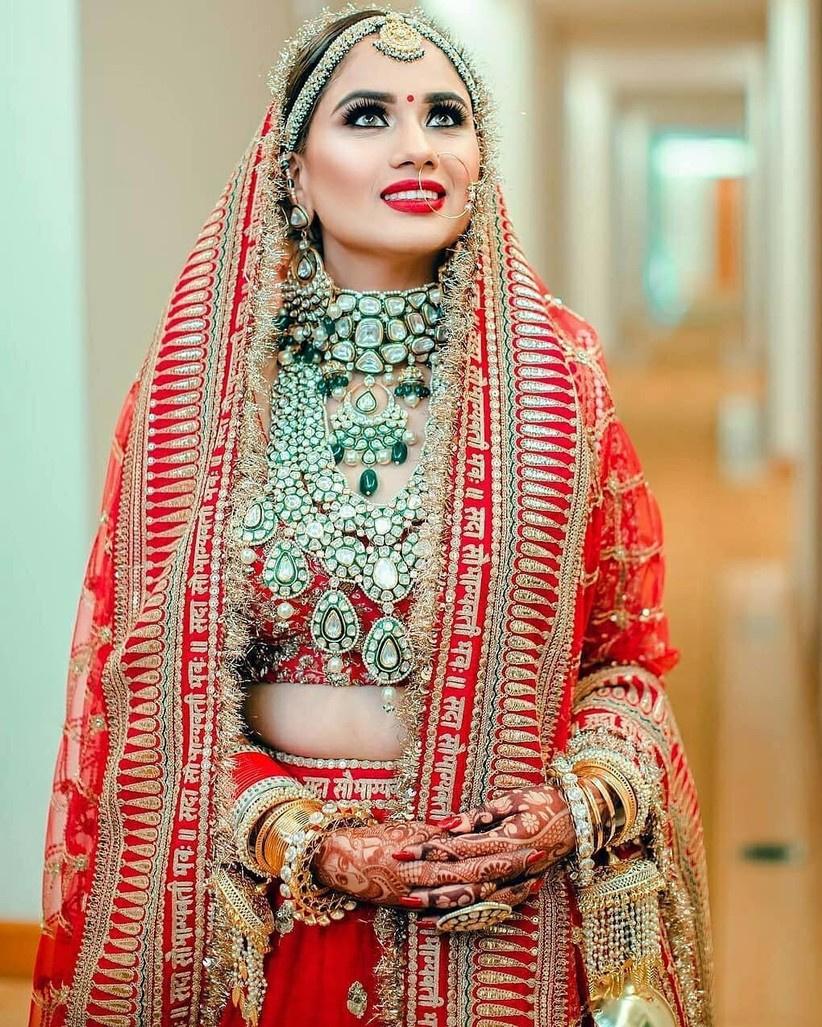 This design is on the exquisite side - although rani haars, in general, are quite intricate, there's a lot of variety amidst them too. The work in stone and the well-designed Latkans are a testimony to the art piece that this neckpiece is.
Rani Haar images with pearls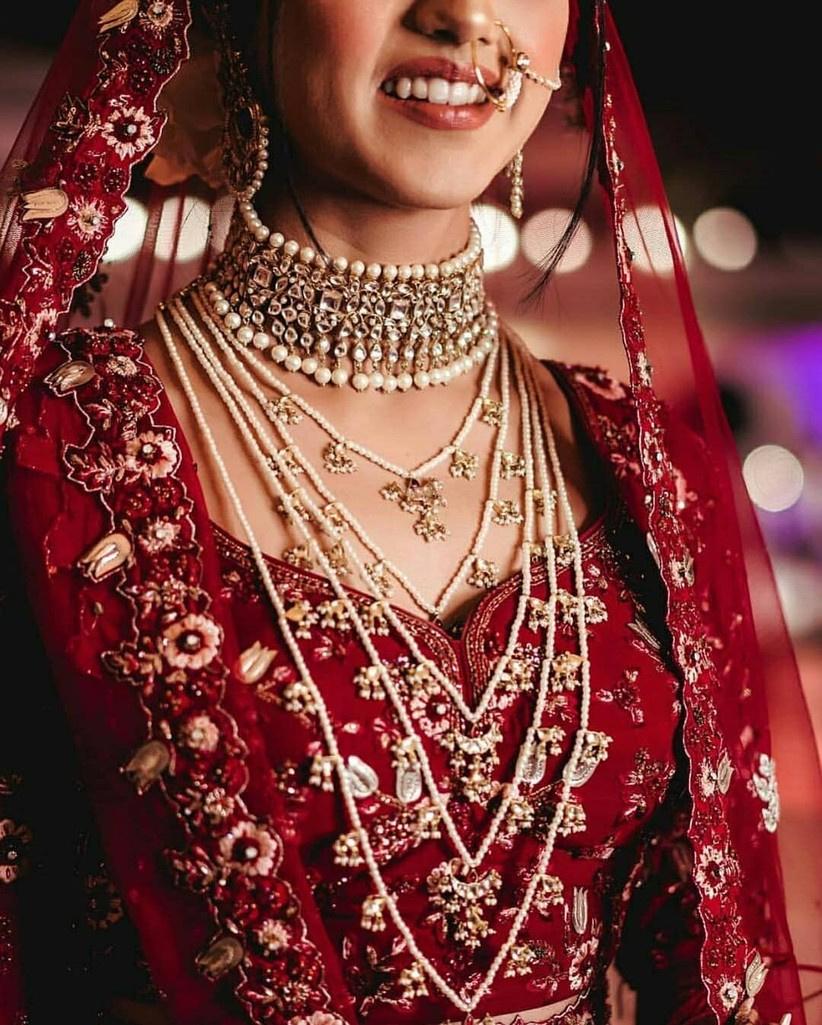 Pearls always add a touch of elegance to any piece of jewellery. Even with this design, the pearls add a smooth vibe. You can either pair it up with a pearl choker or if that feels overboard, gold goes great with this too!
Rani Haar images with simple chains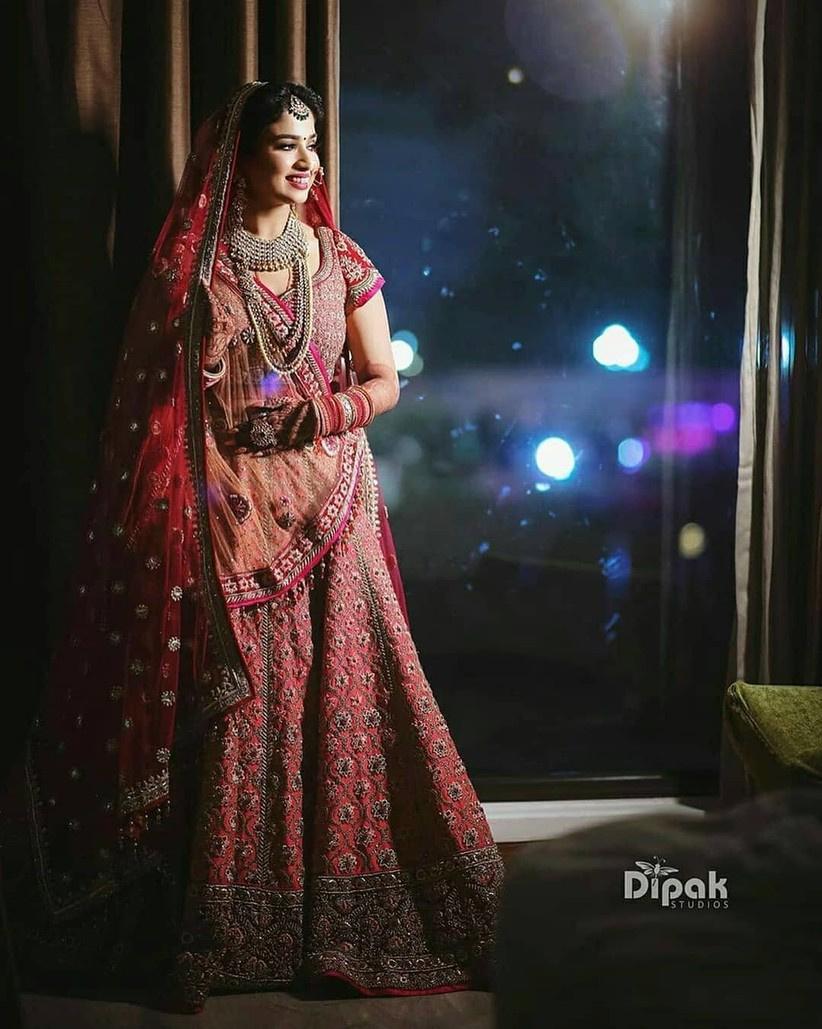 Simplicity always speaks for itself. Take, for example, this understated rani haar that stands out because of its ability to blend in so well with the outfit. It doesn't seek unnecessary attention and the multiple chains add to its sophistication.
Rani Haar images with a massive pendant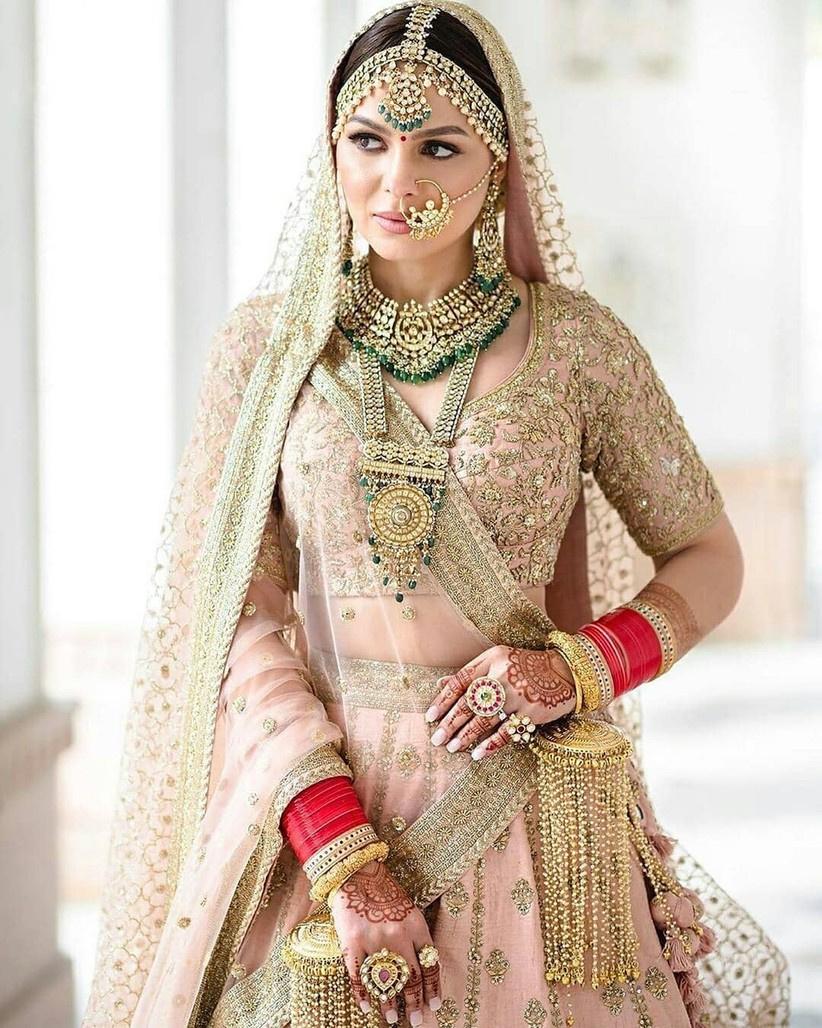 Image courtesy: Ed Pereira Photography
If you're in for making a bold statement and if you're okay with your look being a little offbeat, then this rani haar design is definitely for you. The massive pendant is enchanting and dazzling, no matter what lehenga or saree you wear, it is going to look stunning.
Rani Haar images with Kundan stones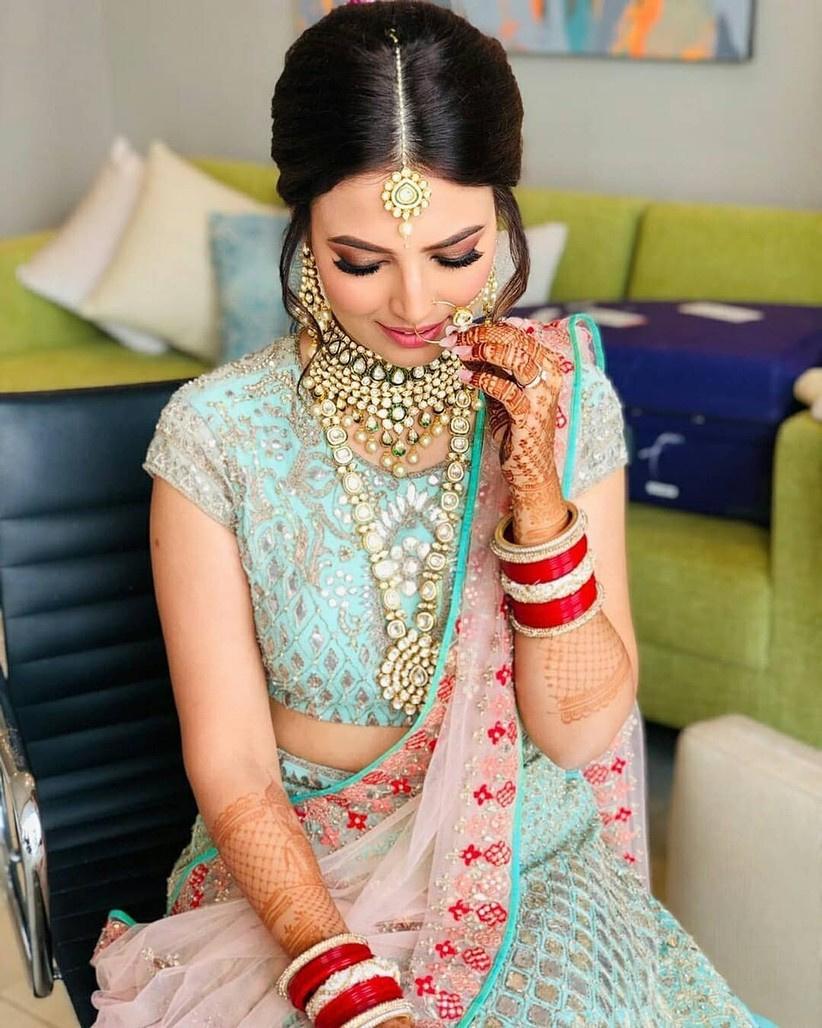 Kundan stones with their base in gold always add a royal touch. After all, a royal bride deserves regal rani haar. Go for this design if you're into neutral shades and don't like the idea of playing around or experimenting with colours too much.
Rani Haar images with beads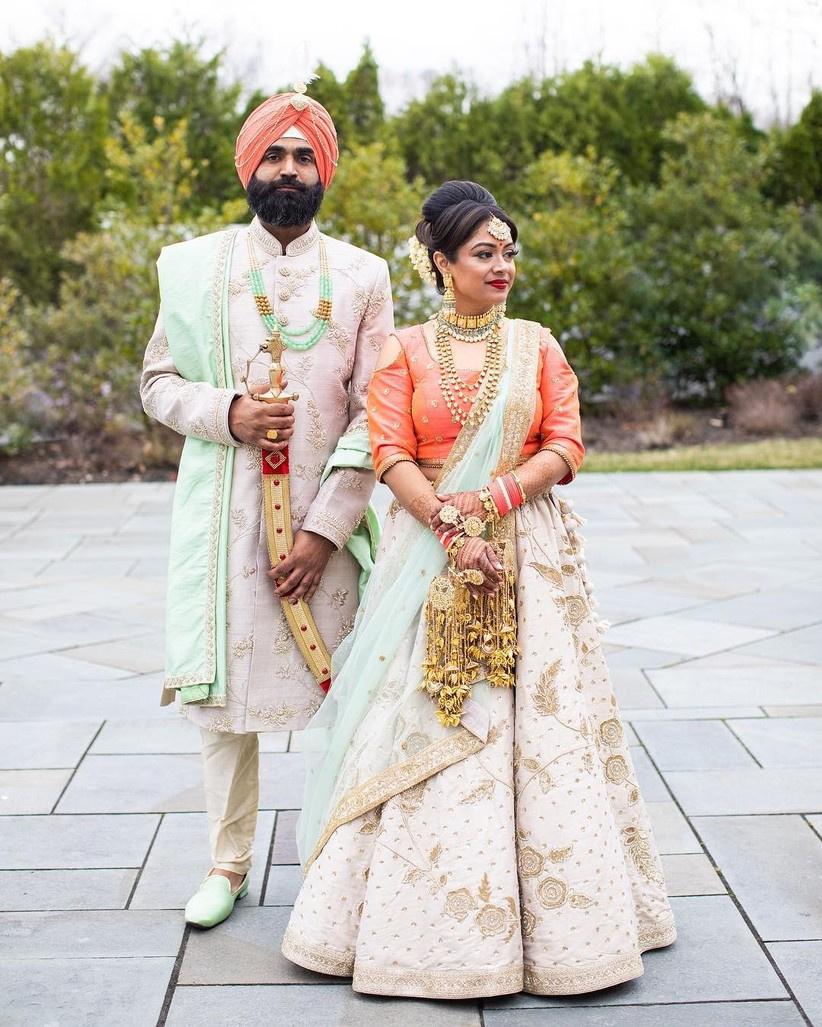 Image Courtesy: Sachi Anand Photography
This design stands out of the clutter because most rani haar images that you'll come across, has a melded design. This one, on the other hand, has tiny bead-like motifs that give it a distinct silhouette. Feel free to pair it up with other heavy neckpieces to glam up your outfit.
Rani Haar images in red & gold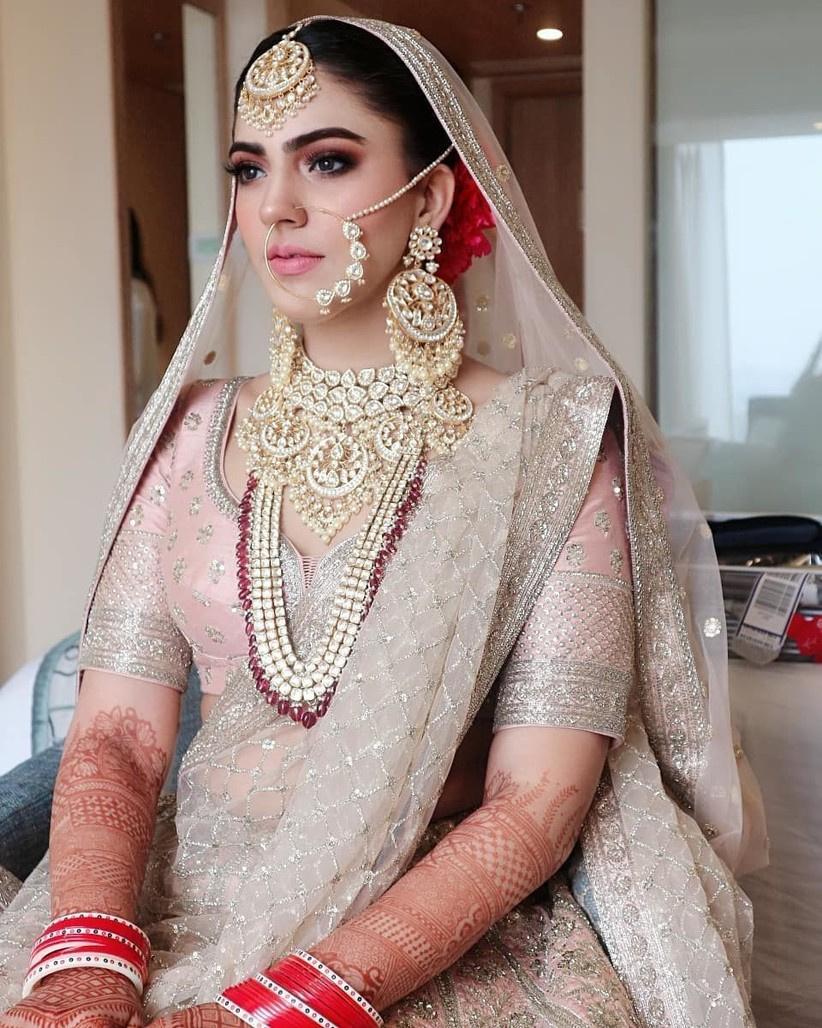 Image Courtesy: Simran Takkar
Want to look like the diva bride? You have to flaunt this rani haar. In a classic red and gold combination, this design is sure to steal some hearts. Wait till you walk down the aisle and watch your husband's heart flutter!
Rani Haar images with emerald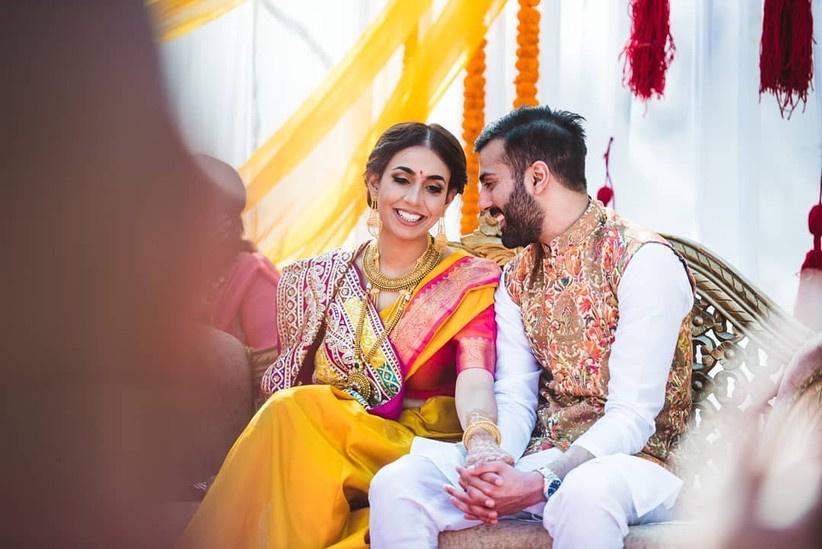 Image Courtesy: Snapsoul
Emerald is the ultimate sign of elegance and when gold and emerald come together, there's no way you can't look ultra-gorgeous! So, go for this design if you're all about some dazzle, some sparkle and some understated sophistication.
Rani Haar images with Temple jewellery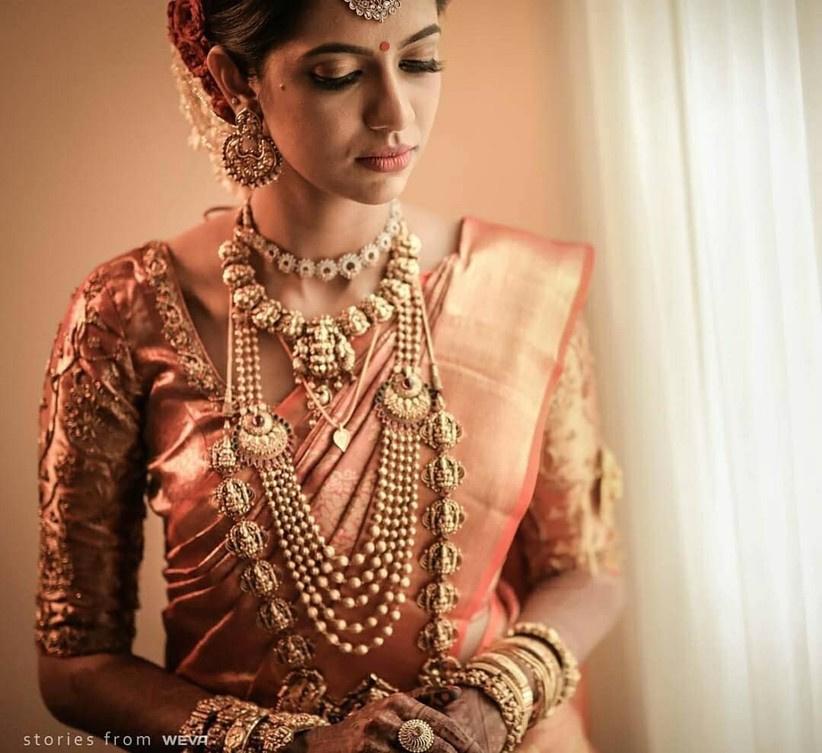 Who said traditional jewellery can't be in the spotlight? This rani haar from the temple jewellery collection is not only detailed and elaborate but also has an austere vibe to it. If you're going the traditional way, rani haar images like this one are perfect for you.
Rani Haar images with a green hue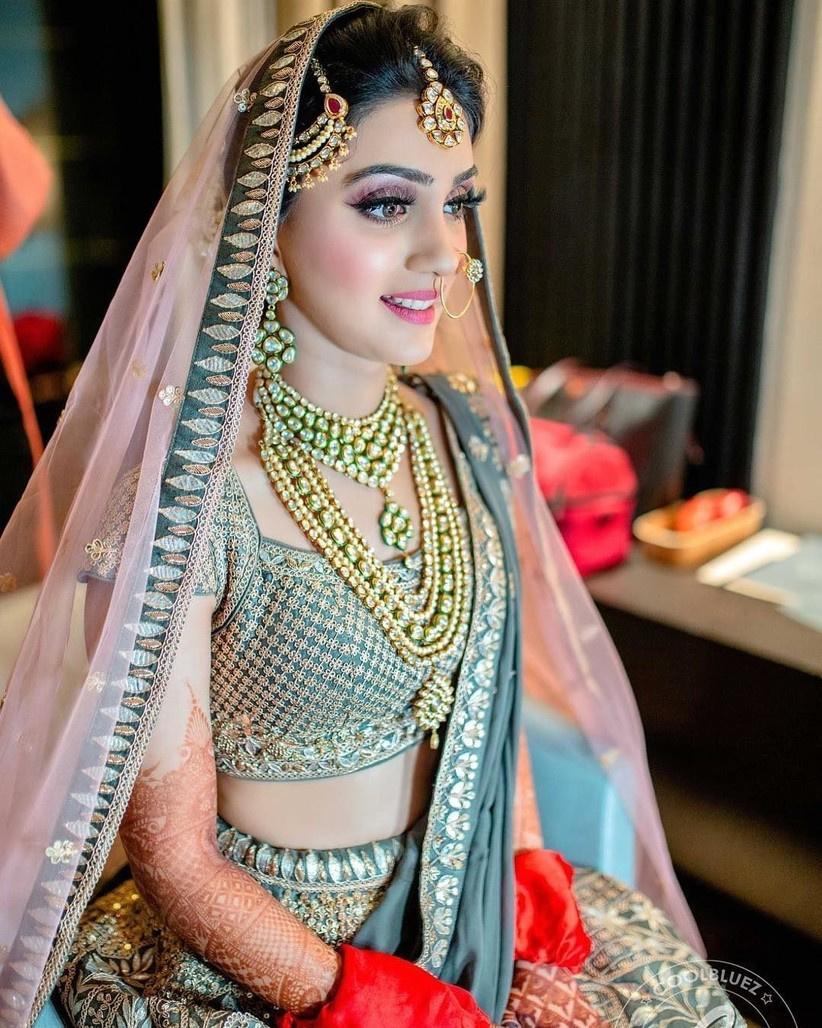 This one looks straight out of a fairytale. Although it's made out of gold there's an alluring greenish hue that spreads through it making it look magical. This design is just right for your D-day when you know that all eyes are going to be on you!
Rani haar designs are perfect for you, you've always wanted to look like a queen on your wedding. You're the queen of his heart anyway, so why not put in a little effort and dress up like a queen as well? Now that you're done going through this list you're all set to go on a mission to find that glamorous rani haar! Take inspiration from here and we're sure you'll find something that you absolutely love.
Love these rani haar images? You can get one like this for yourself too! All you have to do is get in touch with our jewellery experts right away!