6 Cute & Easy Hairstyles for Short Hair to Create at Home Now
Most women with short hair think they cannot have beautiful hairstyles. These 9 videos will teach you to make easy hairstyles for short hair, to do it yourself. Check them out!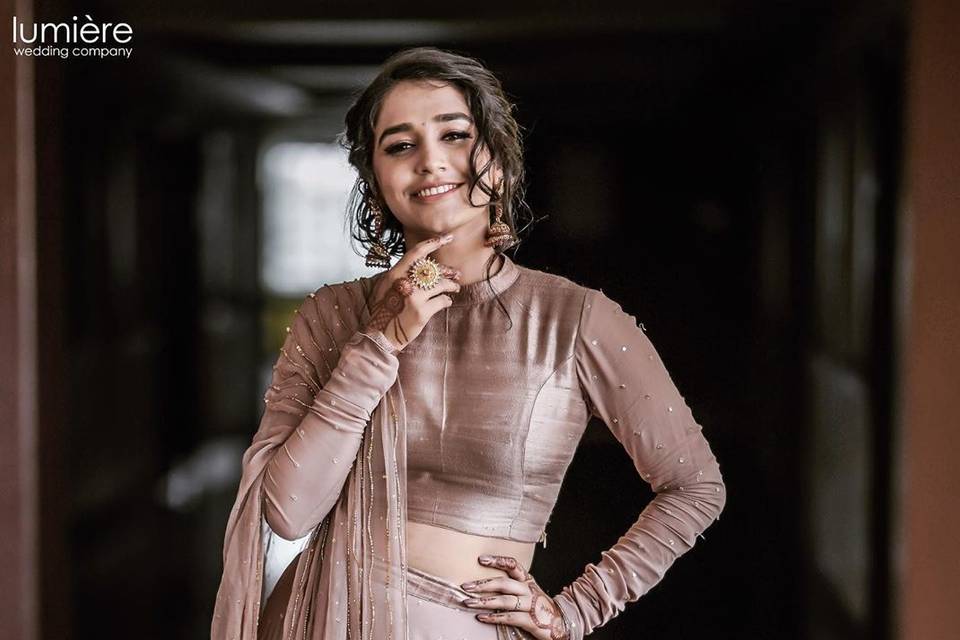 Wedding season can be a bit of a low time for women with short hair. We have personally experienced sadness when we cannot think of different styles that would suit an Indian or western outfit. You need not worry as we have found beautiful solutions for your problem. We're here to prove that there is no written law that women with short hair cannot look great in Indian outfits! Check out these 9 video tutorials and learn easy hairstyles for short hair to do at home.
Hairstyles for Short Dresses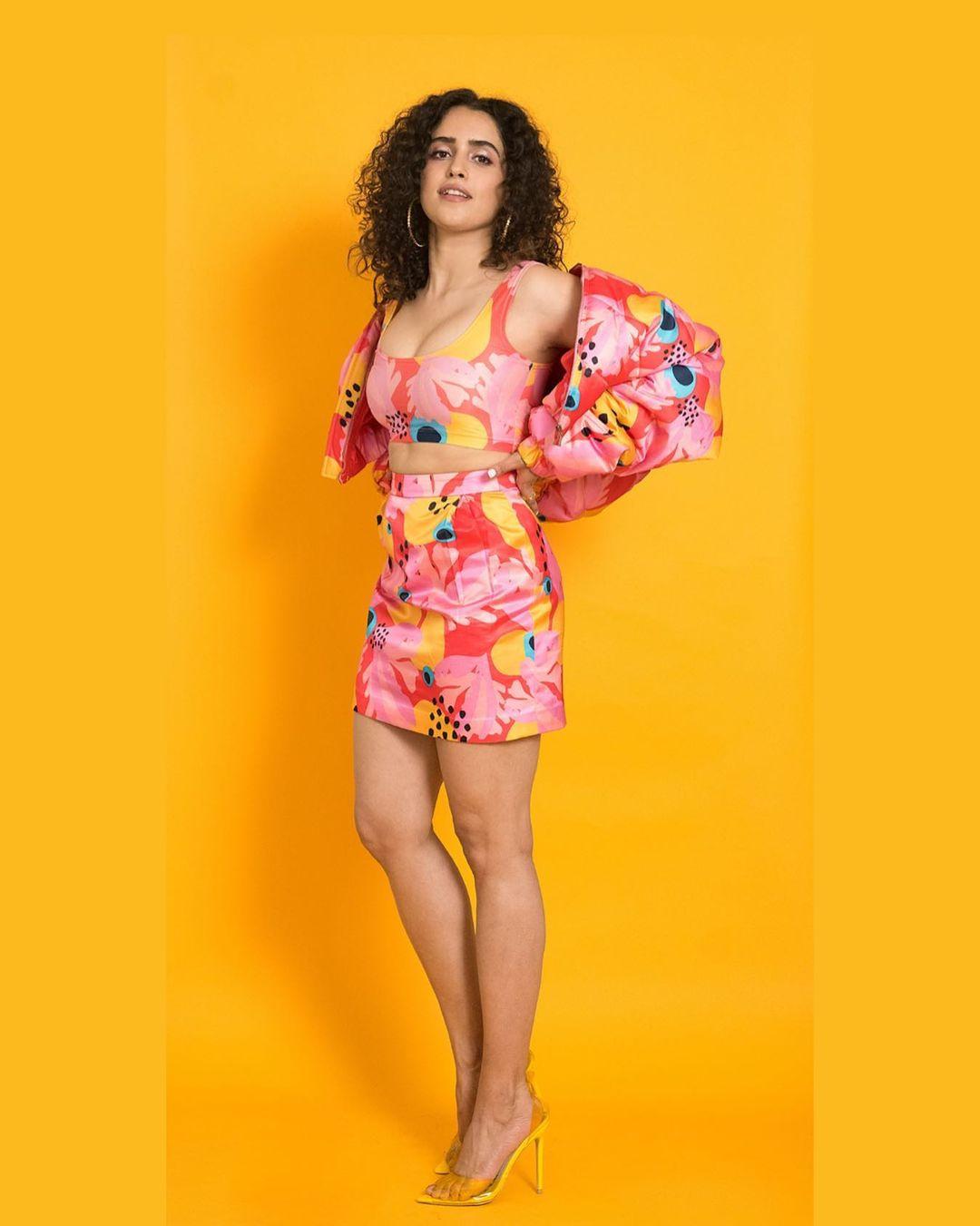 Image Credits - Papa Don't Preach by Shubhika
Easy Chignon For Short Hair
Chignon hairstyle is nothing but a fancier name for a bun updo. This is one of the simplest styles in the list of easy hairstyles for short hair to do at home. It is so easy that you can learn to make a flawless bun in less than 3 minutes. We suggest you wear it with a silk saree draped in a loose pallu. Do you agree with this look?
Boho Updo
This video will teach you how to make 2 easy hairstyles for short hair to do at home. In this video, you get to learn about two different hairstyles, one with the beach waves look and the other with the boho up-do. The choice is yours! Make sure you pick the one that best suits for an outfit, especially the neckline. If it is closed, go for the boho updo!
Curl Your Short Hair
We can honestly say that every one of us should know how to curl our hair with a straightener. It would save us all many trips to the salon and a lot of money! Curls are easy and timeless, all you have to do is learn the technique once and it stays with you forever. Having a few such tricks up your sleeves can really help you post your wedding to maintain the look you love.
Easy Hairstyles for Short Hair with Saree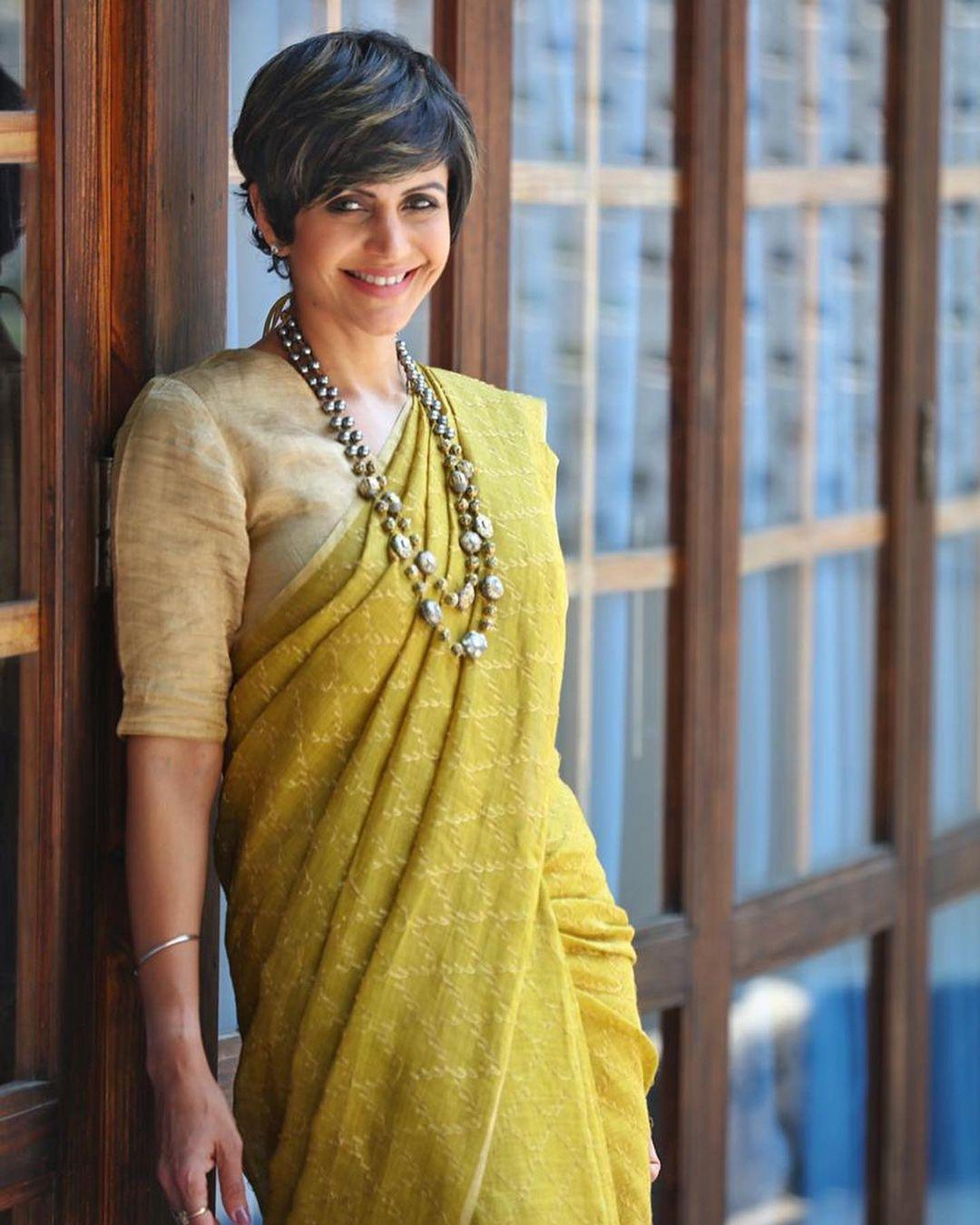 Image Credits - Mandira Bedi
Easy to Make Bracelet Bun
The first of many easy hairstyles for short hair to do at home is a bracelet bun taught to you through this video by television actress, Hina Khan. The simple hairstyle is perfect for the wedding season. You can wear it with a saree, bridal lehenga and a suit.
What did you think of the bracelet hack in this video? We could have never thought of using our own bracelet to add bling to our hairstyle in such a simple way.
Classic Braid At The Crown
If you know how to make a 3 strand braid, the most classic one, you can easily make it at home. As simple as this hairstyle is, it looks as beautiful as it can get. This is an ideal hairstyle for those who want a half updo without a bun. It surely is a simple and effective way to come up with a really attractive look.
Short Hairstyles with Indian Suits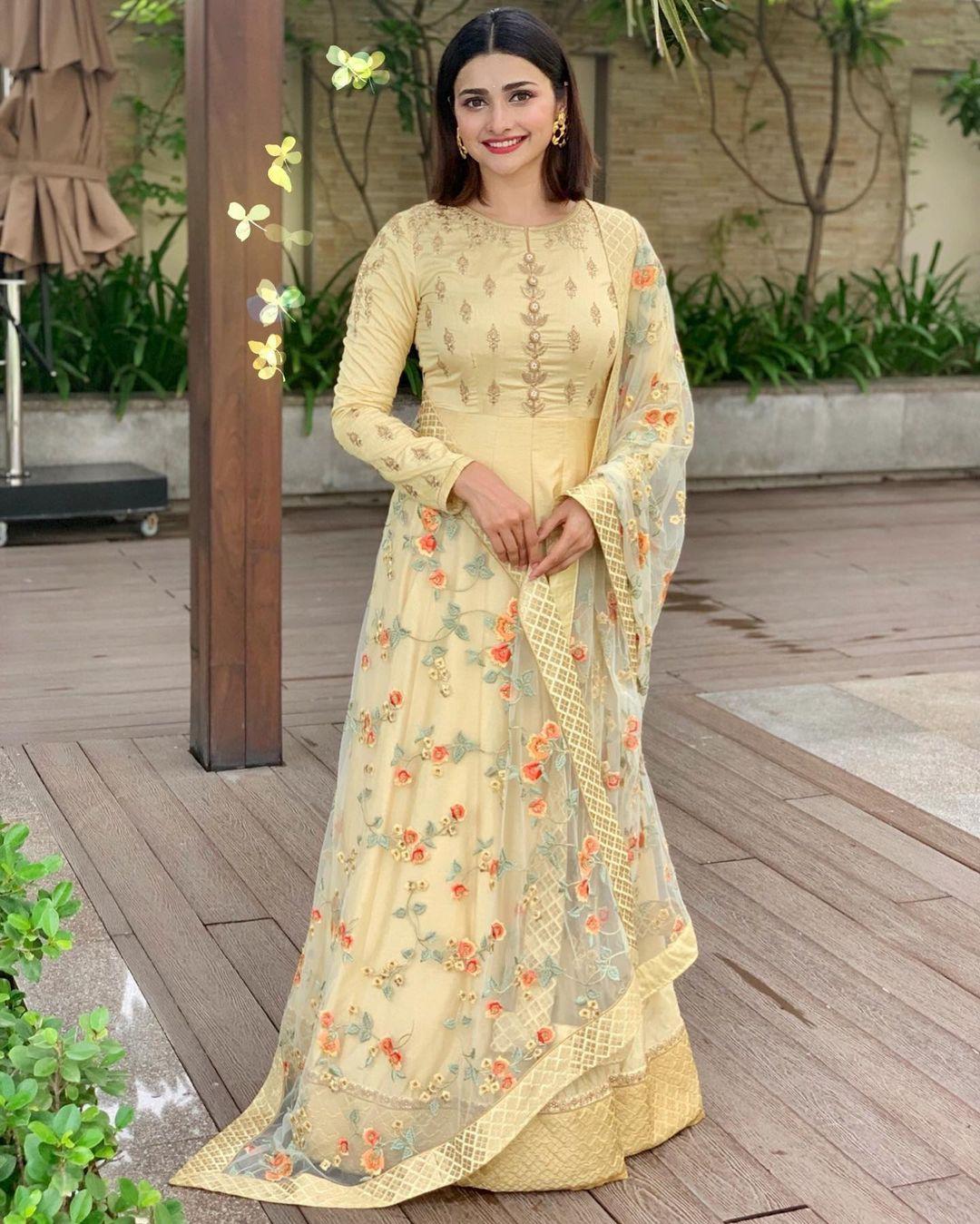 Image Credits - Prachi Desai
Learn 3 Open Hairstyles In 3 Minutes
Not every outfit needs a bun or updo. Some shout for open hair and you should learn these 3 easy hairstyles for short hair to do at home so that you can look your best. The first is a simple hairstyle with knots in the front, the second is an entwined braided hairstyle and the last is made with small ponytails. Which one is your favourite? Tell us in the comments below!
Faux Waterfall Headband
This video is one of our favorites in the list of easy hairstyles for short hair to do at home. We are crushing over this waterfall braid that looks more like a headband. You can easily master this and wear it with Indo-western outfits, helping you complete your look.
Easy Hairstyles for Short Hair with a Gown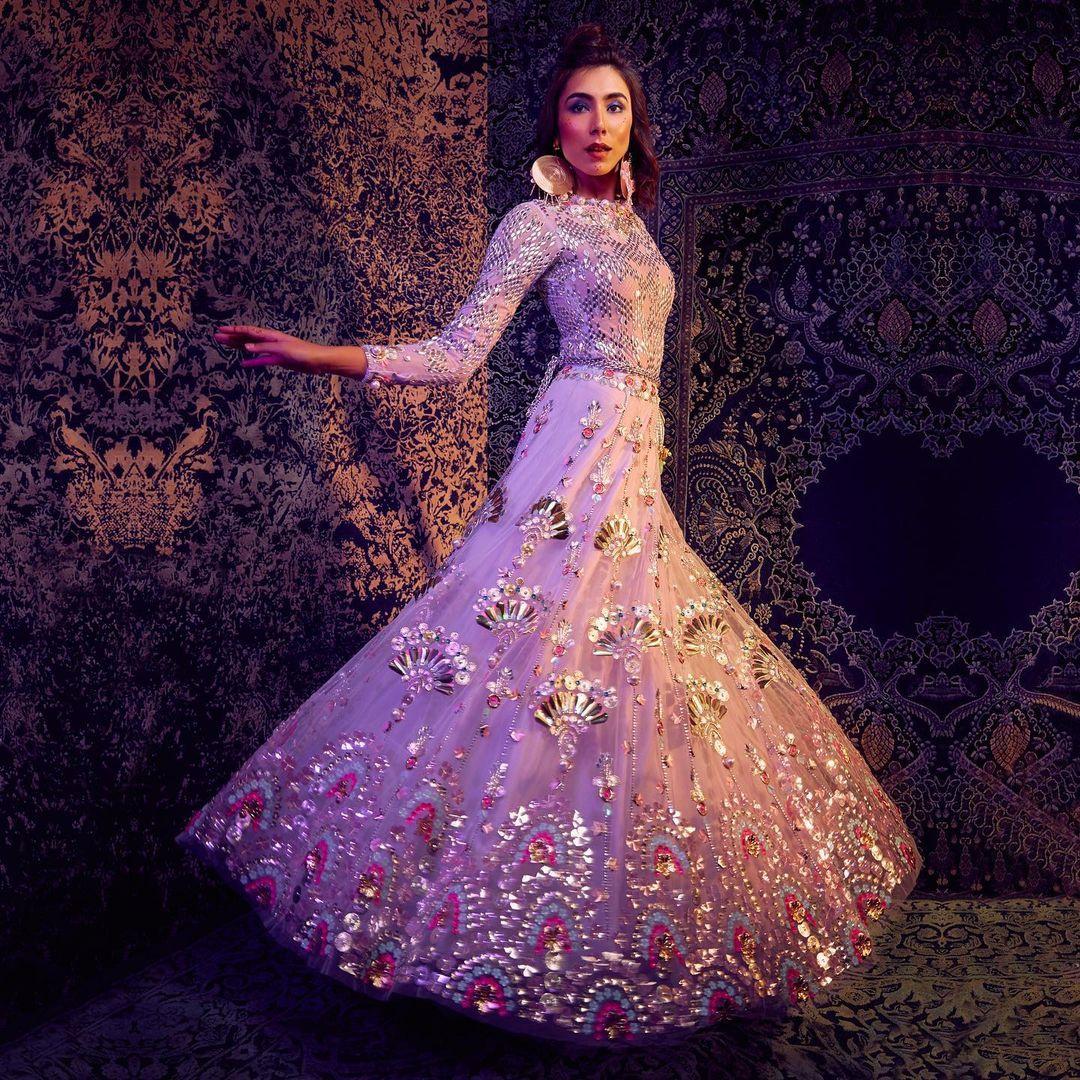 Image Credits - Papa Don't Preach by Shubhika
Voluminous Messy Bun
This next hairstyle is also an updo bun, but a bit messier than others mentioned here. Messy hairstyles give your hair the illusion of more volume, which suits women with short hair perfectly. Learn how to get such a hairstyle by watching this small video and look fabulous!
Halo Braid
Who does not love to go out with a bang? The last hairstyle is a halo braid that is just perfect for an Indo-western outfit. It looks intricate and can last for days. In truth, it is quite easy and simple to make! Watch this video and learn this style for life. You can wear it with not only an ethnic outfit but everyday casual outfits as well.
All you need to do is put a little effort in watching these easy hairstyles for short hair to do at home videos and you will learn 12 different styles. If that is not a bargain then what is! Also, if you have any more easy hairstyles for short hair to do at home, tell us in the comments section below!
Check out these makeup salons near you that can make a great hairdo for you!
With words by Meha Khera