Bridal Lehengas Online With Price For That Stunning Wedding Look
Shopping for the wedding attire has never been easier with the advent of e-commerce sites. Here are the best places to find bridal lehengas online with price.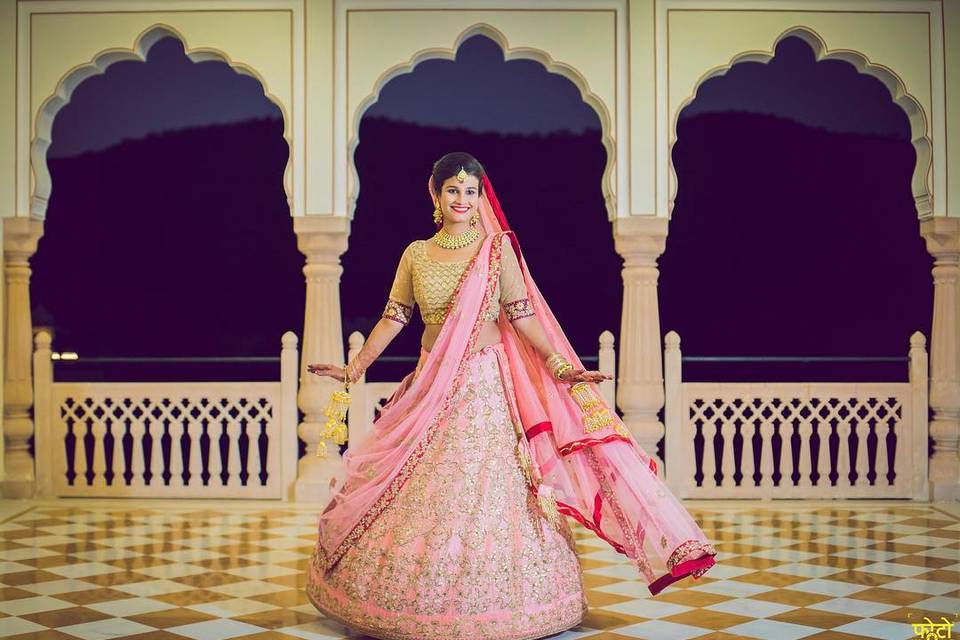 In recent years, the lehenga has become an indispensable piece of clothing in every girl's wardrobe and it's often hard to think of a time when this timeless silhouette wasn't a staple in the wedding festivities. The lehenga originated from the Mughal era and has evolved since then to adapt to the mindset of the modern-day bride while retaining its cultural essence.
As a bride to be, you're most likely on the hunt for this sacrosanct outfit that the entire wardrobe is cantered around. However, with the mile-long list that you need to complete before the big day, shopping for a bridal lehenga in stores is a tedious task.
Enter- online shopping. With the advent of the digital trend in India, many brands have chosen to take their brick and mortar stores digital so you shop for your entire bridal trousseau in a quick and easy way. If you are a bride looking to steal the show with a stunning lehenga, here are the best places to find bridal lehengas online with the price.
Anita Dongre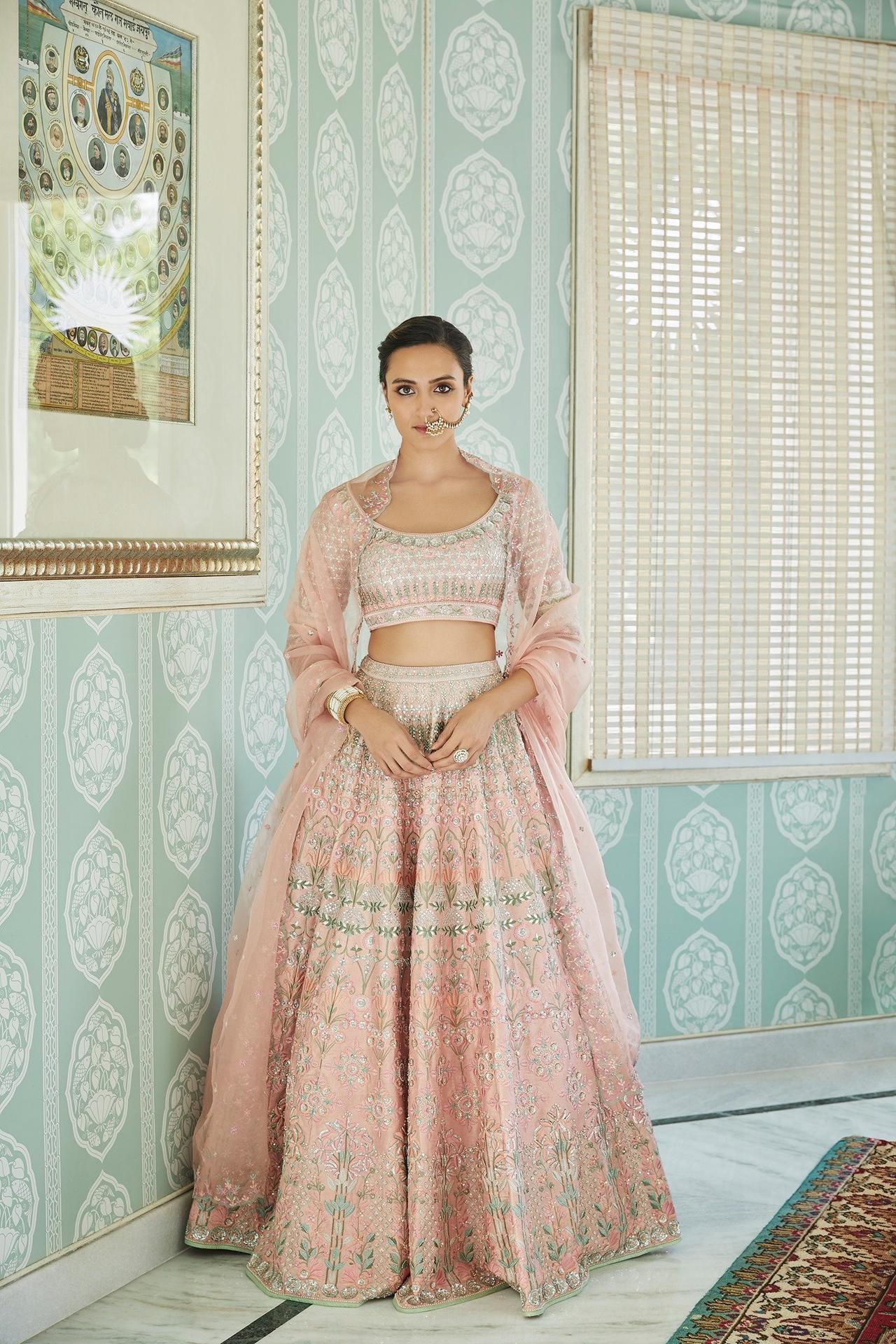 The time-honoured lehenga has been a favourite among brides for many years but designers have reimagined the silhouette to fit the vibe of the modern girl. One such designer is Anita Dongre who is known for her handcrafted creations that are woven to perfection while remaining sustainable and functional.
This lehenga comes in pastel pink and features intricate motifs including arches and geometric patterns on the skirt. This is paired with a long-sleeved crop blouse that gives this lehenga an essence of traditionalism. Inspired by India's rich historical culture, the designer uses unique colour palettes to bring her ideas to life. Bridal lehengas online with a price like this one can cost between ₹3.25 to ₹4 lakhs.
Mirraw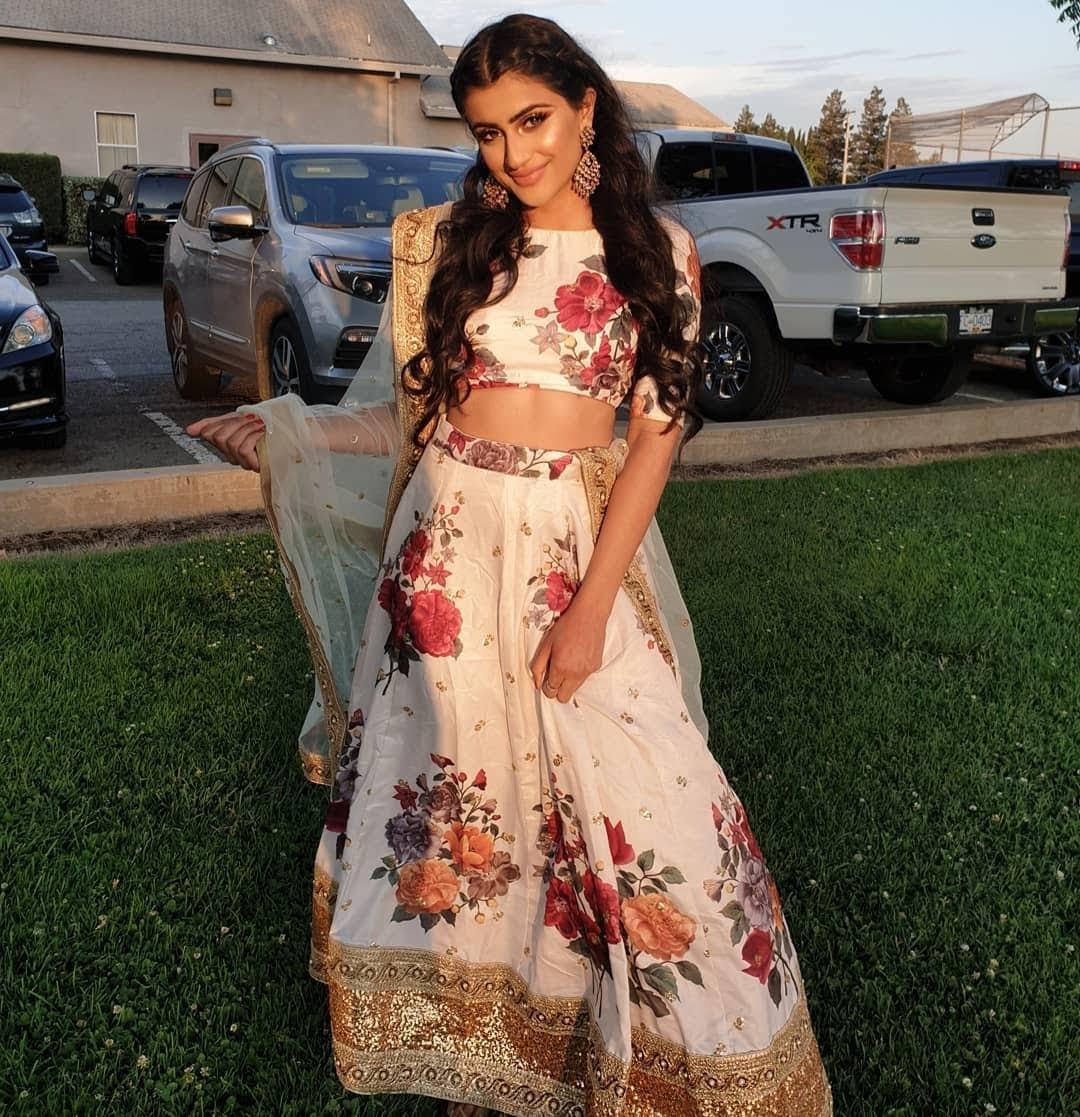 Picking a bridal lehenga is by no means an easy task and as a bride-to-be, you're spoilt for options. Some girls prefer a few options while others like to have a wide variety to choose from. If you fall under the latter, the best place to find bridal lehengas online with the price is Mirraw. This store has an array of lehenga styles and options to choose from like crop top lehengas, floral lehengas and net lehengas to name a few.
This stunning A-line silhouette is embellished with stunning flowers etched on the plain white fabric and a broad sequinned border. It is paired with a matching crop top and a net dupatta. Florals are summer wedding staple and perfect for both daytime and evening festivities. A pair of Chandelier earrings can complete the outfit. Mirraw is your one-stop shop to find bridal lehengas online with price like this one.
Tarun Tahiliani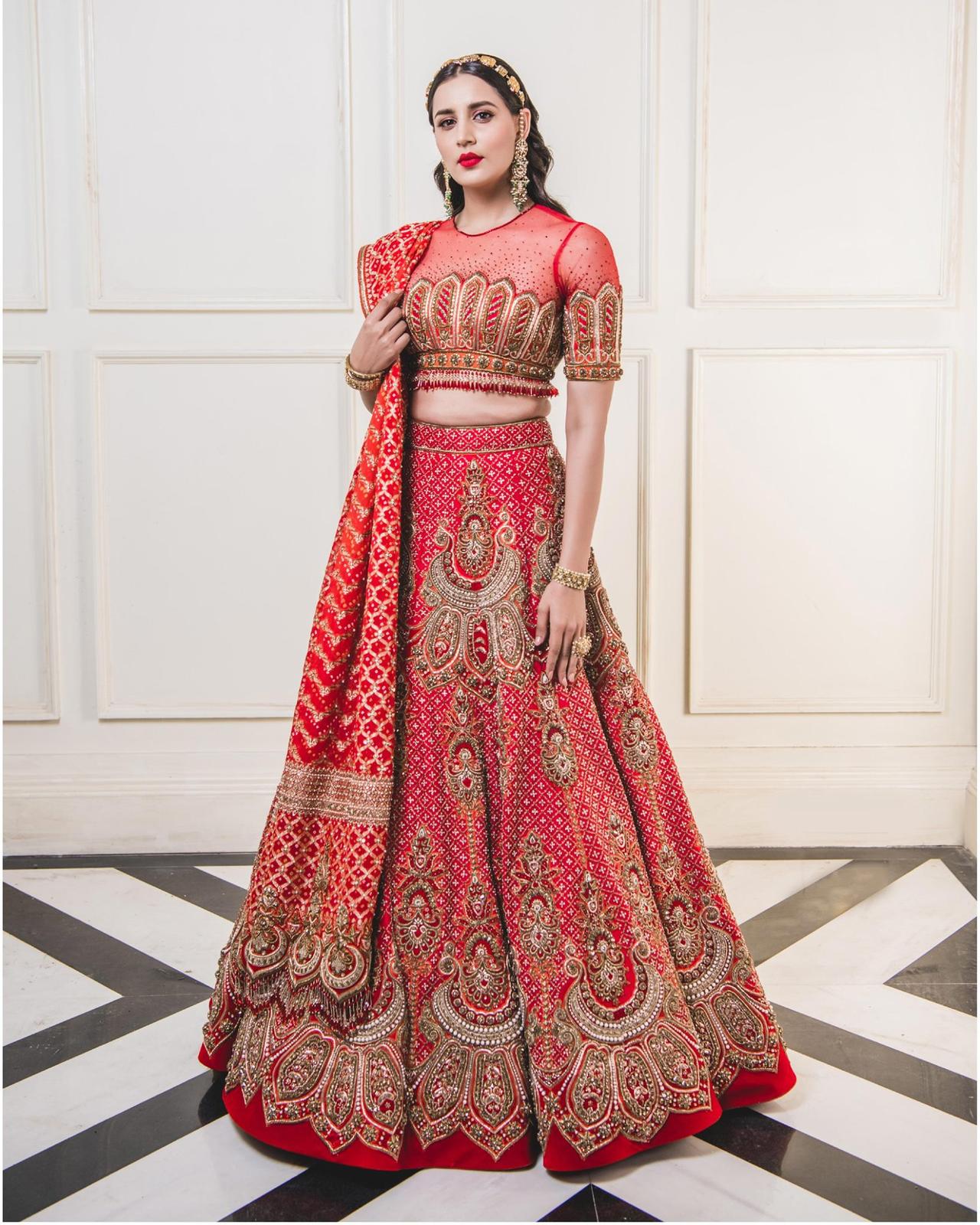 Tarun Tahiliani's eponymous brand is a modern interpretation of the classic bridal lehenga. The designer is known for his out-of-the-box outfits and unique silhouettes that have become a norm on the red carpet. With the use of different techniques, Tahiliani marries the classic Indian design patterns to cosmopolitan fabrics. The sheer beauty of this designer's gossamer bridal lehengas makes them a must-have in every bridal trousseau.
This red lehenga comes with unique peacock embroidery that is artistically embellished across the body of the skirt. The modern blouse is patterned with peacock feathers and a sheer neckline. For a bride that considers herself both global and traditional, you can find bridal lehengas online with price on the brand's website.
Lalit Dalmia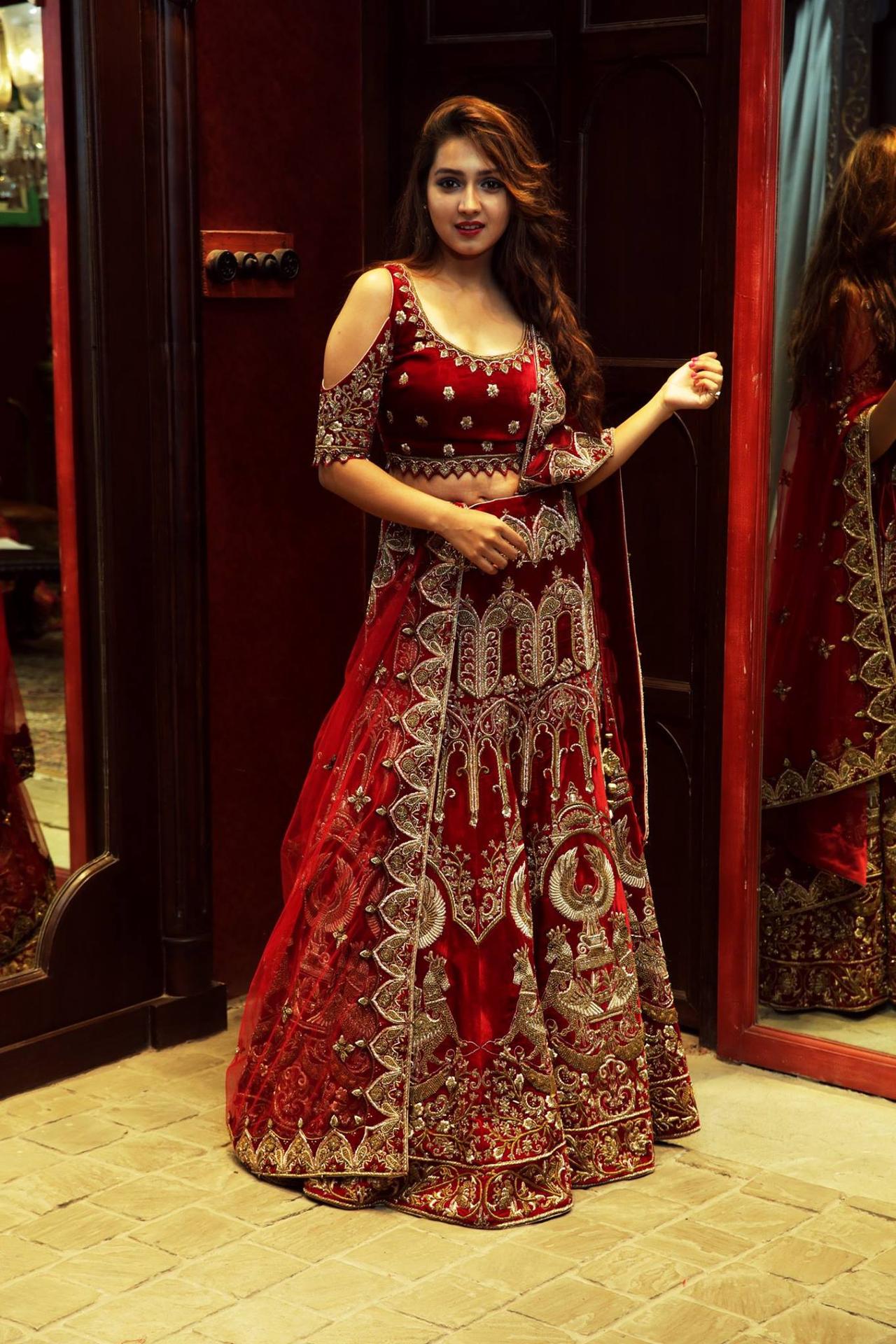 Lalit Dalmia couture looks aims to redefine the bridal lehenga with eclectic styles and unique silhouettes. The brand offers a variety of outfits from drapes to sarees and bridal lehengas that celebrate the Indian tradition with a fusion of modern elegance. The designer's eponymous label is a favourite among many brides and for those who can't make it to the flagship store in Delhi, the brand also sells bridal lehengas online with price.
This bride is adorned in a red velvet lehenga that is patterned with rich Zardosi embroidery work to create traditional Indian artwork on the lehenga Choli. This extravagant skirt is paired with a matching velvet top that comes with a low U-neck and cold-shoulder sleeves. A red dupatta completes this bridal look.
Papa Don't Preach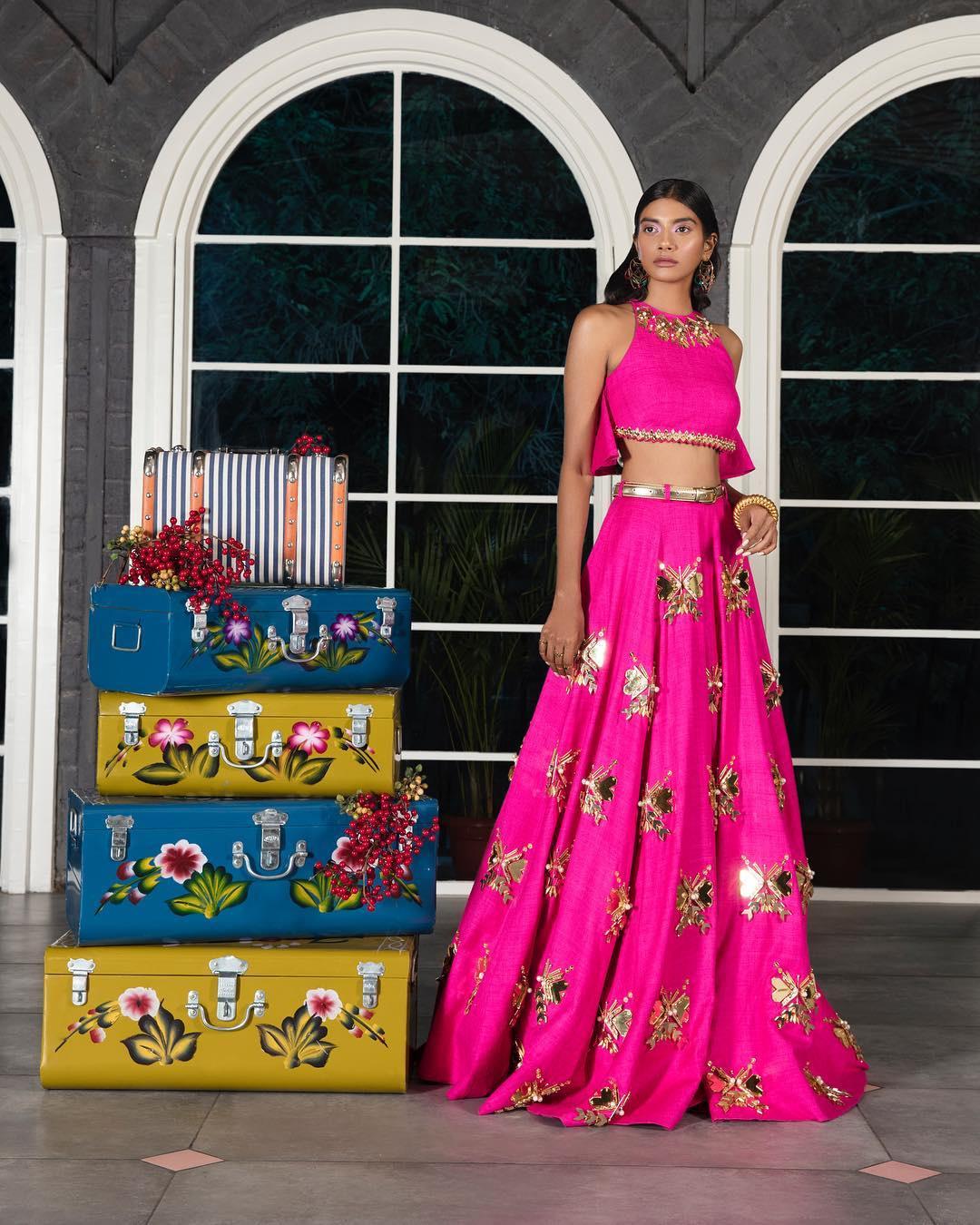 Papa Don't Preach is a brand created by the fashion designer Shubhika Davda. Davda takes a lot of inspiration from music and street-style to create bridal looks for the avant-garde bride. Fuelled with a passion to stray from the norm and create a look that was uniquely hers, the designer manifests outfits that are both royal and trendy.
This outfit features a lehenga in a bright magenta pink that sure to add a pop of colour to your wedding wardrobe. While the silhouette of this A-line skirt is fairly traditional, it's the motifs on the skirt and blouse that give this outfit its contemporary vibe. Sparkly butterfly-shaped motifs are etched across the skirt while a similar pattern borders the neckline of the blouse. If you are going for that minimal modern look, you can find bridal lehengas online with a price like this one on the brand's website.
Pernia's Pop-Up Shop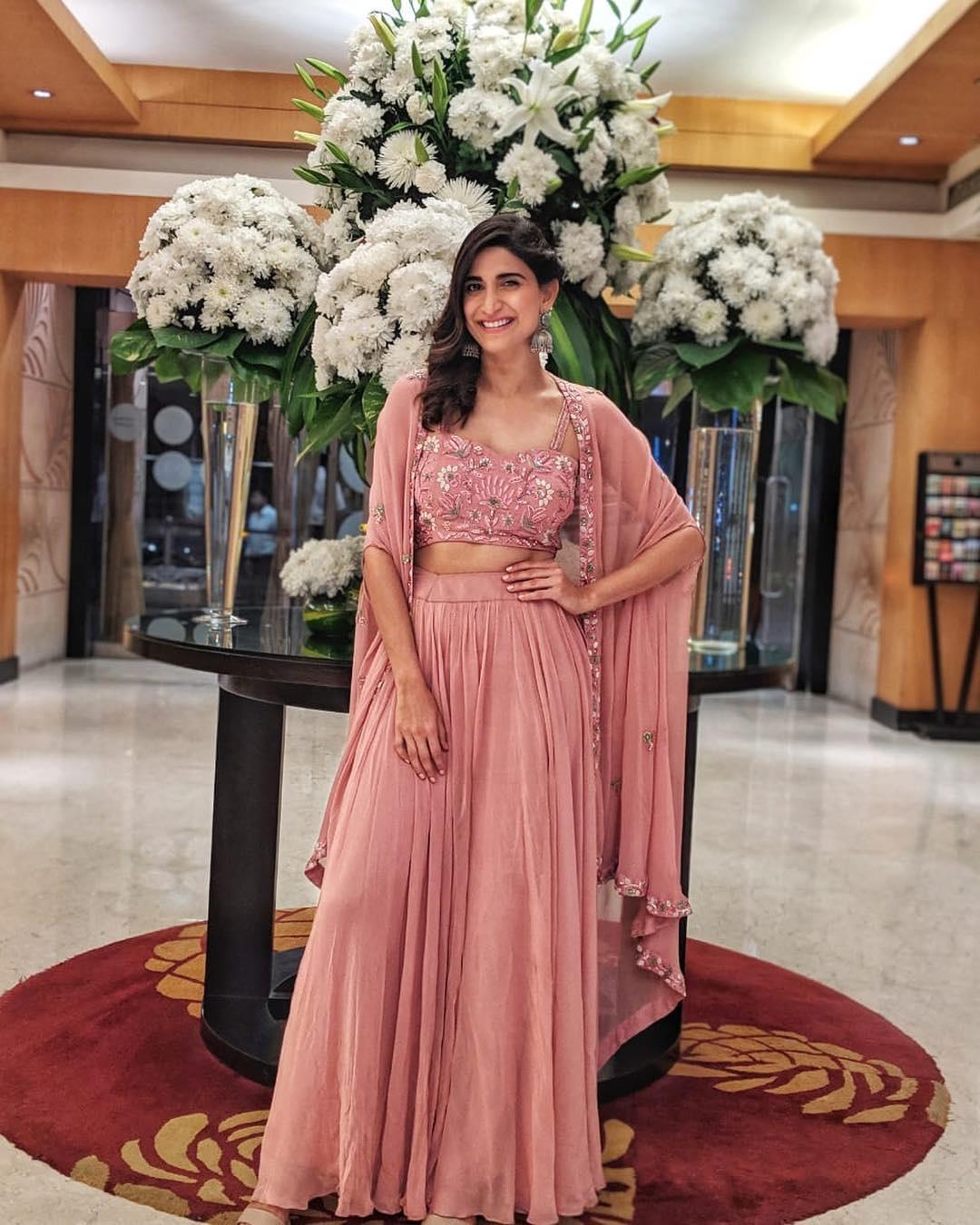 If you are looking for an amalgamation of all your favourite brands under one roof, Pernia's pop up shop is the place to go. This e-commerce store features an array of bridal lehengas online with price in different colours and silhouettes to meet all your style needs.
This bride is wearing a peach lehenga that comes with a minimally embellished, lightweight skirt. It is paired with a strap crop top that has floral Phulkari embroidery on the bodice. A chiffon dupatta and some statement Jhumka earrings complete this pretty attire. Consider Pernia's pop-up shop your one-stop destination for all your wedding needs.
One of the major elements in your wedding is the bridal lehenga you adorn as you make memories with your friends and loved ones. While you want to find the perfect bridal lehengas online with price, you also want the shopping process to be quick and efficient. Thankfully, there are many vendors that have e-commerce websites with a variety of collections available. You can choose your lehenga online and get it altered for the perfect fit. We hope this list of bridal lehengas online with price helps you make the right sartorial choice for your big day!
Looking for the perfect bridal lehengas online with price? Get in touch with our bridal vendors to help you curate your wedding wardrobe!