16 Stylish Jhumka Earrings to Give Your Bridal Trousseau a Signature Look
This season is all about jhumka earrings. Find the perfect ones that would make sure that you look the best for your big day and pick out for your bridal trousseau to match the trend.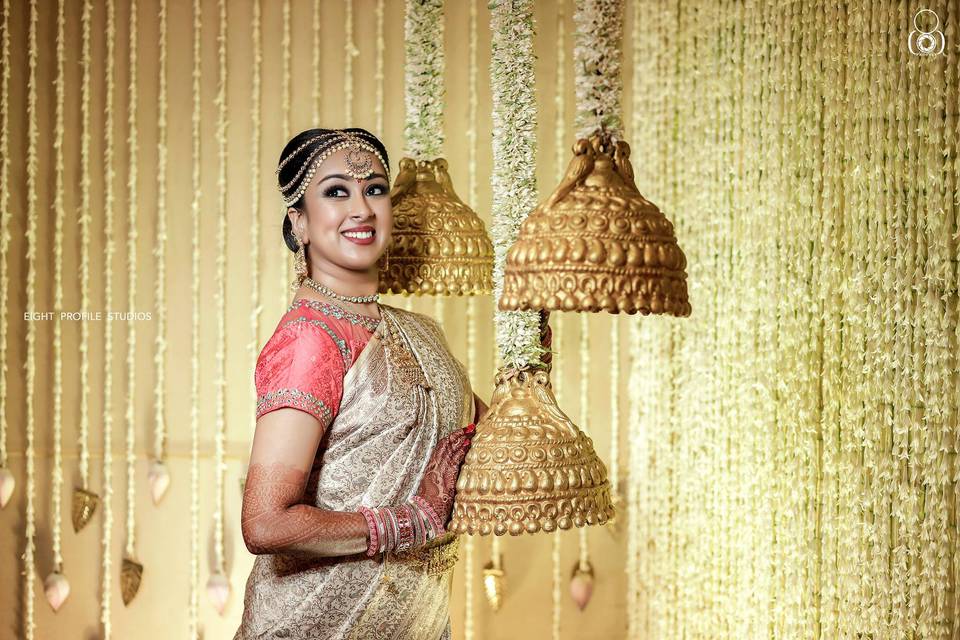 Be it a traditional or a contemporary look, brides cannot go wrong wearing a pair of Jhumka earrings. After all, it is a timeless piece of bridal jewellery that can instantly pep up your look and add that extra bridal oomph. But with so many designs available on the market today, which ones are really worth being a part of your collection? Not sure? We share with you different types of Jhumkas that are a must-have for every bride.
Jhumka Earrings by Material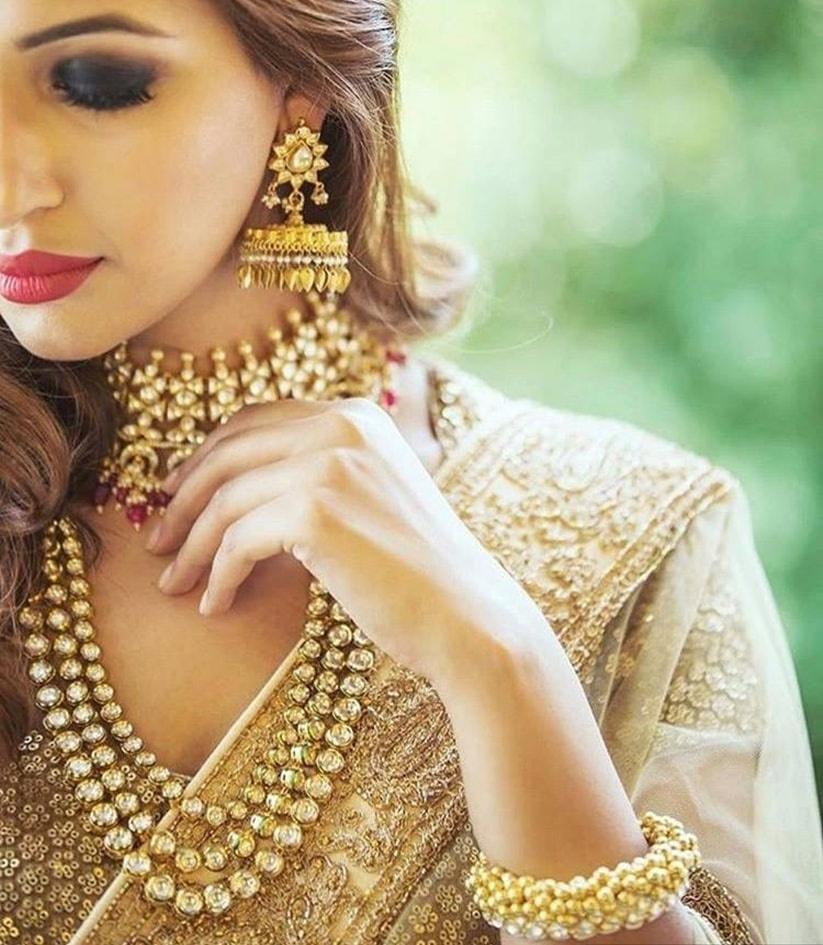 The first set of differences that you could spot when you decide to shop for Jhumka earrings is to understand what kind of materials work for you. And here, the first point of call for a bride is the material or make - would it be solid gold, a dependable set of oxidised (or otherwise) silver or new-age variants in Terrocota, Gota or silk thread jewellery.
Here is what you can choose from -
1. Traditional gold Jhumkas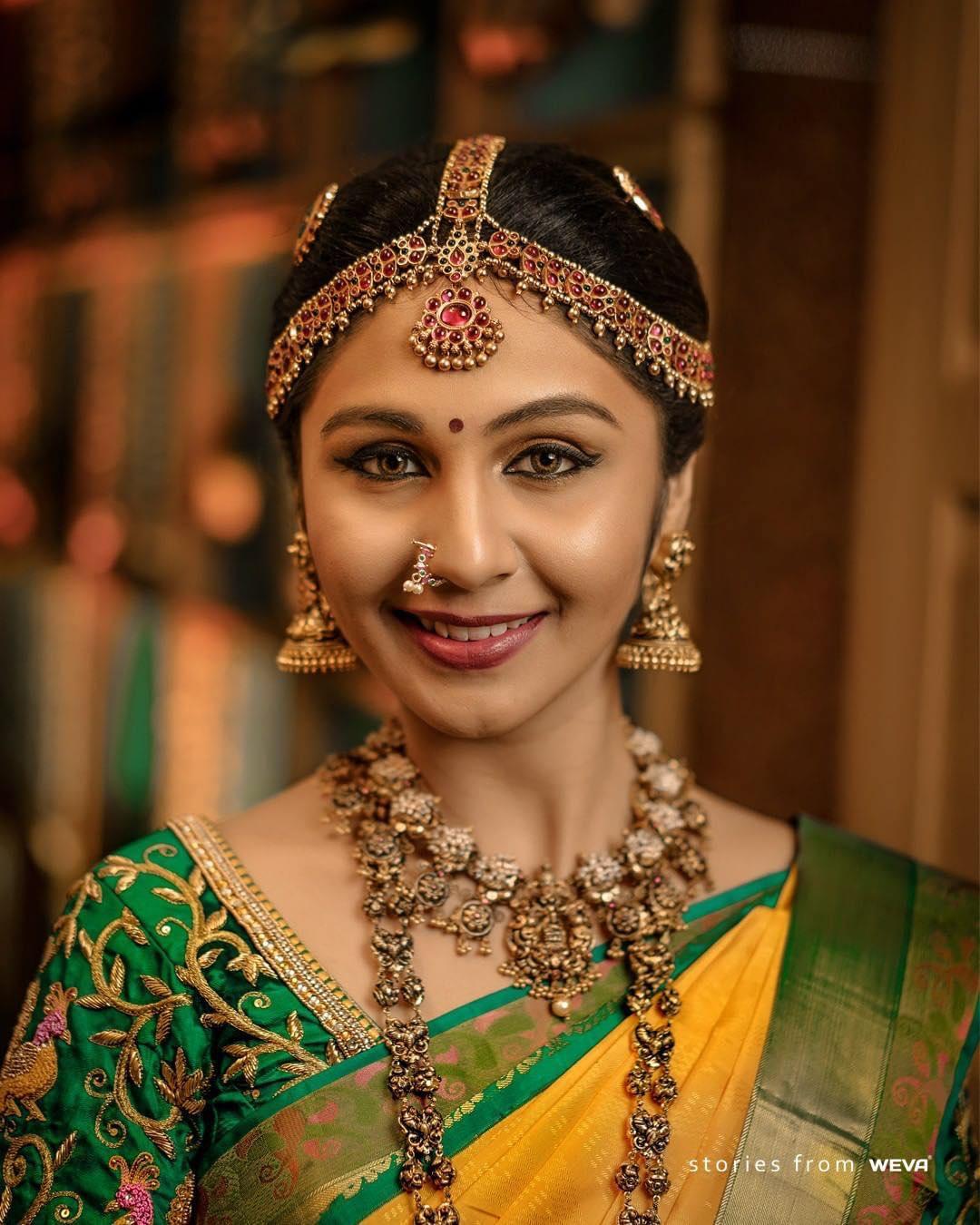 The first choice for every Indian bride, traditional gold Jhumkas never go out of style. Depending on the occasion and the attire, you can pick the earrings embellished in semi-precious stones like emerald, pearls, ruby, or Kundan.
For the wedding day, pair it with a heavy choker or a Raani Haar along with a Maag Tikka and a bridal Nath to complete the bridal look!
2. Diamond Jhumkas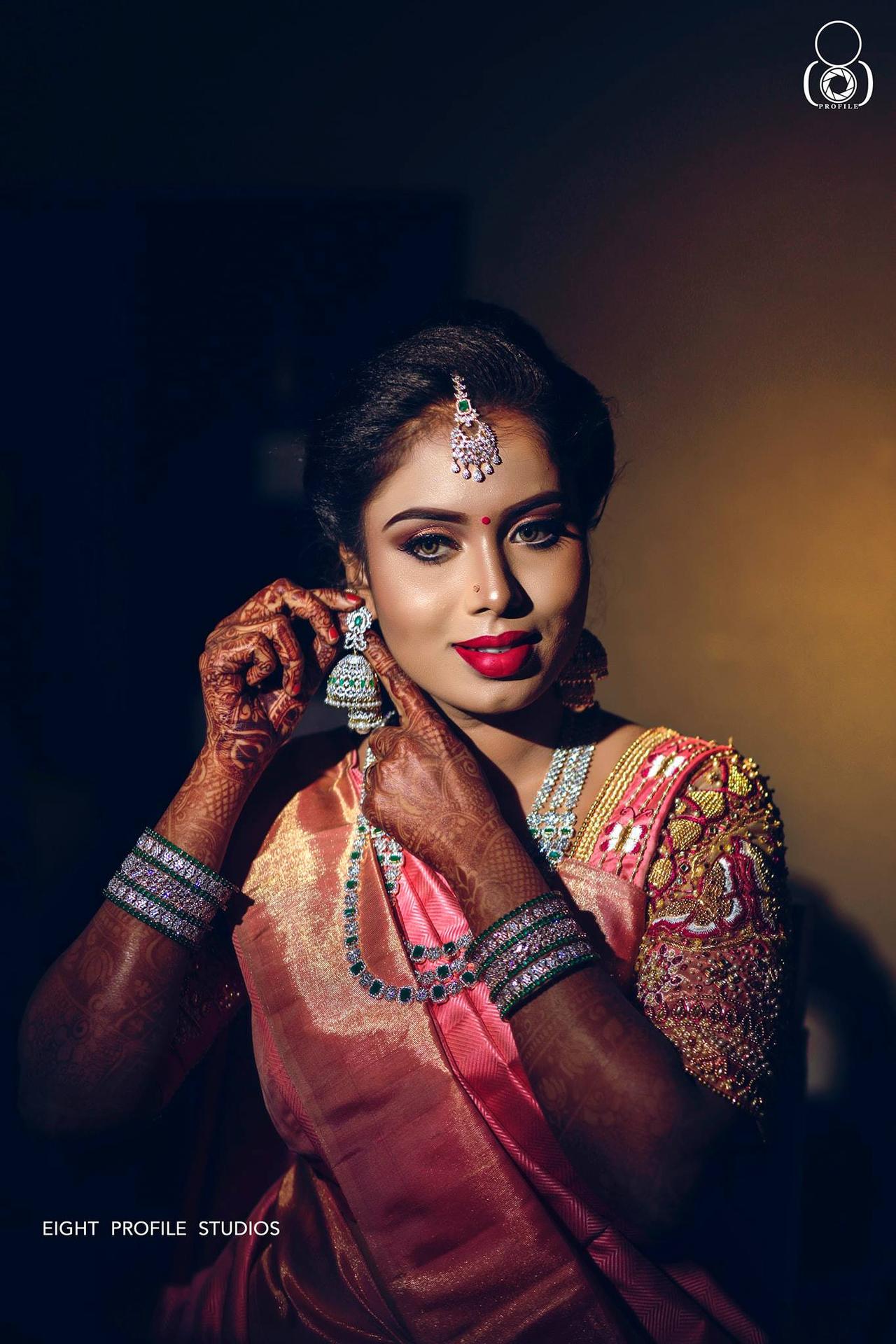 Modern brides who love Jhumkas, but are not a big fan of traditional pieces, can opt for a set of diamond Jhumkas. These sparkling Jhumka earrings look great with designer costumes and are perfect for cocktail and engagement functions.
3. Silver Jhumkas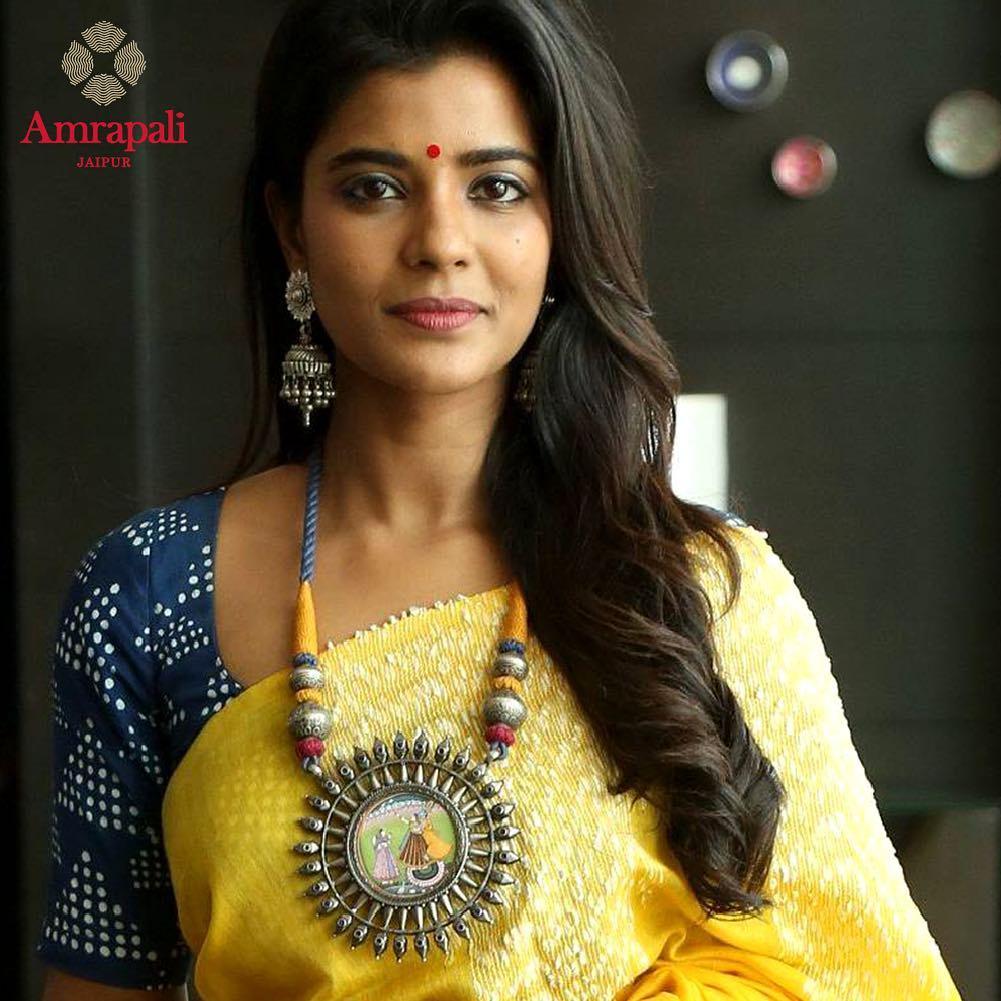 Talk about classy and silver Jhumkas come to mind at once. Brides can adorn it on occasions like Mehndi, Haldi or Sangeet with attire like a wedding Ghagra. For those who would like to wear it on a more casual basis can consider silver oxidised Jhumkas which are blackish in colour.
4. Terracotta Jhumkas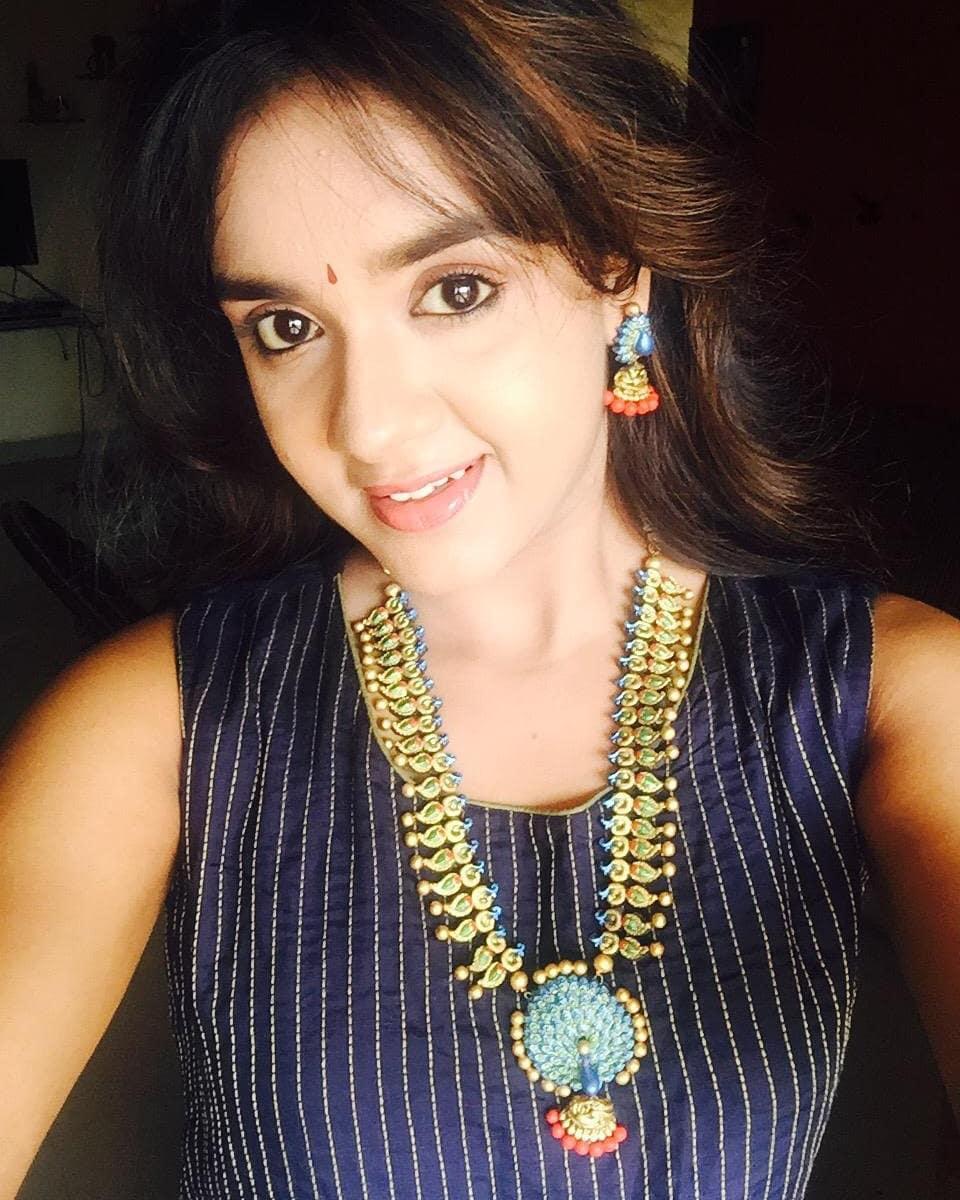 Image courtesy: Actress Ahana on Instagram
Chic and appealing, terracotta Jhumka earrings are a must-have in your accessory collection. Available in vibrant colours, they will help to enhance your look. Also, as they are handmade using natural products, they are good for those who are allergic to gold or metal.
5. Thread Jhumkas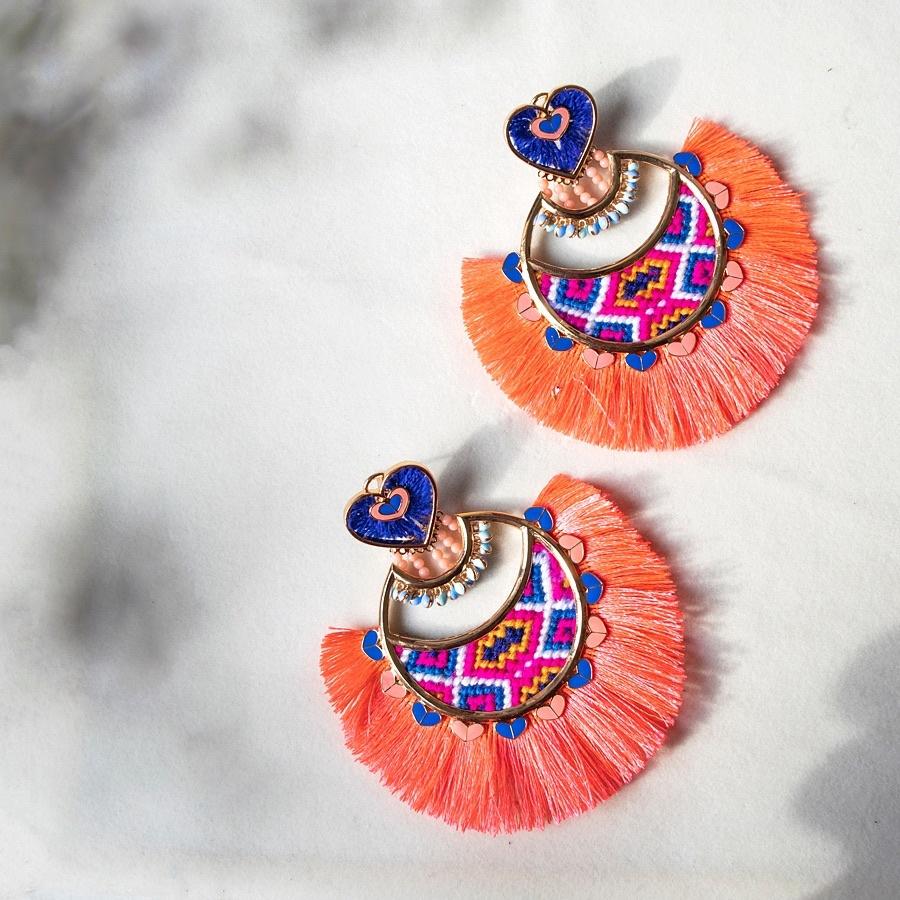 As the name suggests, thread Jhumkas are made of colourful silk threads. You can wear it daily or on pre-wedding occasions like Sangeet and Mehndi. Women who like to blend tradition with fashion, this one if for you!
6. Pearl Jhumkas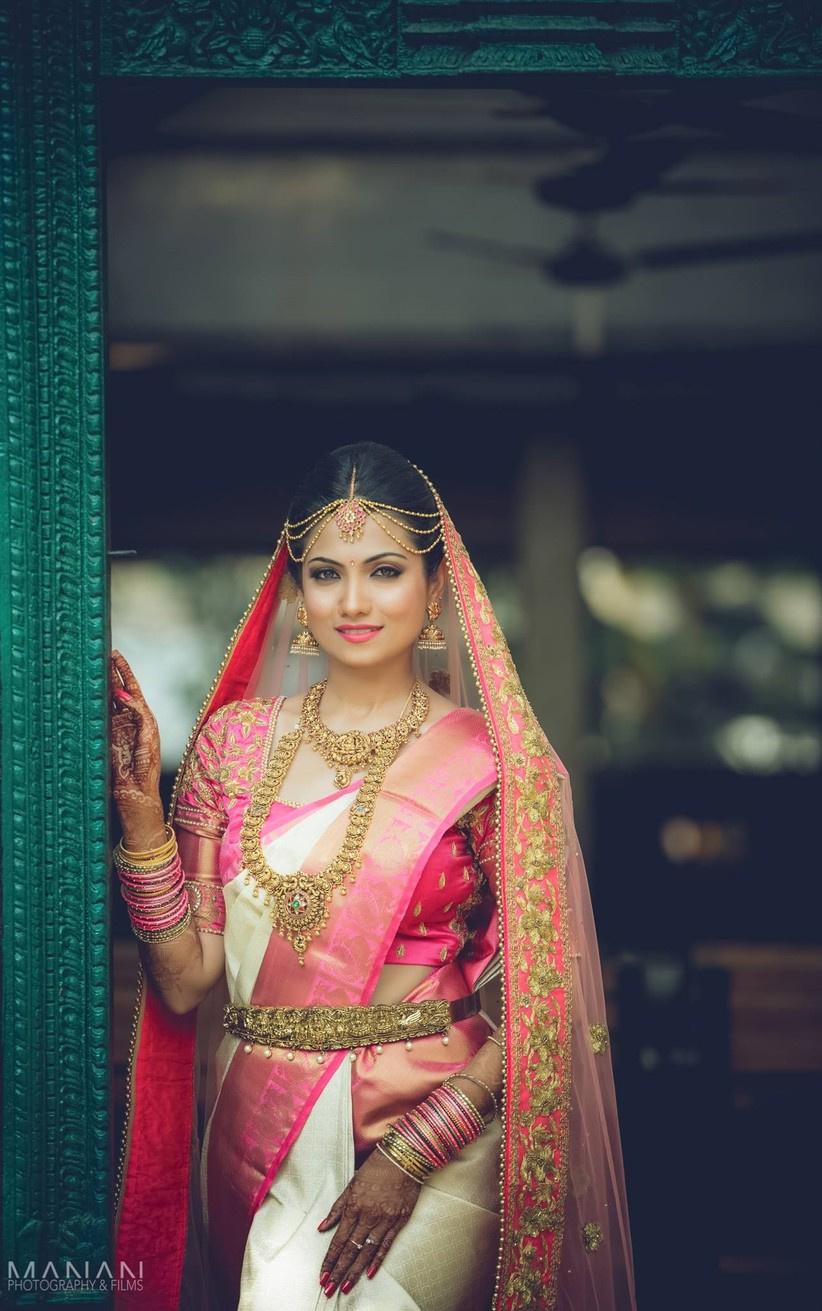 Dainty pearl accents add to the beauty of both traditional Jhumka earrings as well as fusion sets. They're also an essential highlight amid Hyderabadi jewellery. Look for these pearl drops for your wedding jewellery and you're bound to have a keeper for lighter functions and your post-wedding wear.
7. Floral Jhumka earrings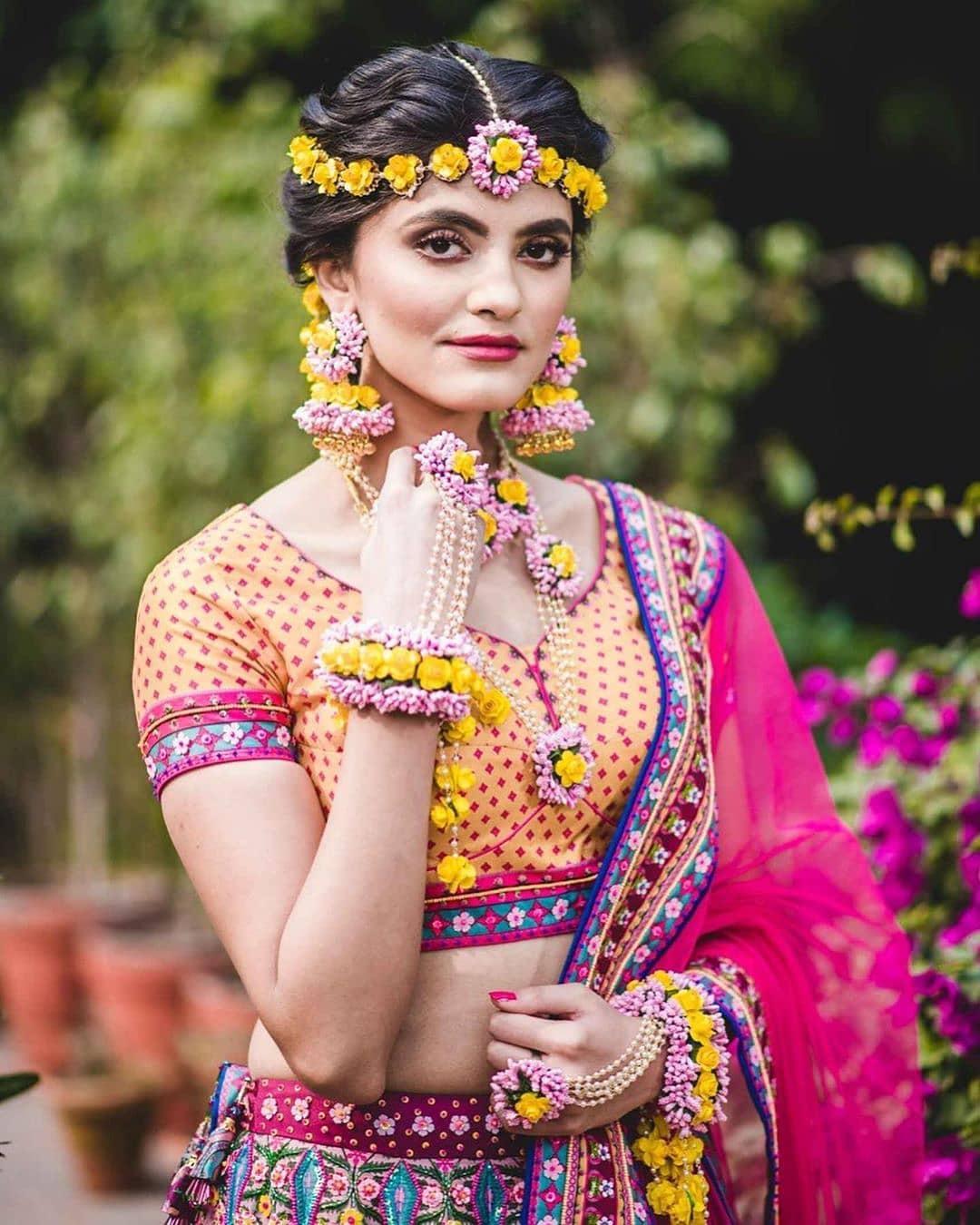 The magic of fresh flower jewellery hanging off your earlobes? That's the look which adds style value to a bride's mehndi jewellery and vibrant wear. Pick a set of Jhumka earrings that match or contrast spectacularly with outfits for pre-wedding functions and end up as an Instagram bride with equal style.
8. Gota Patti Jhumkas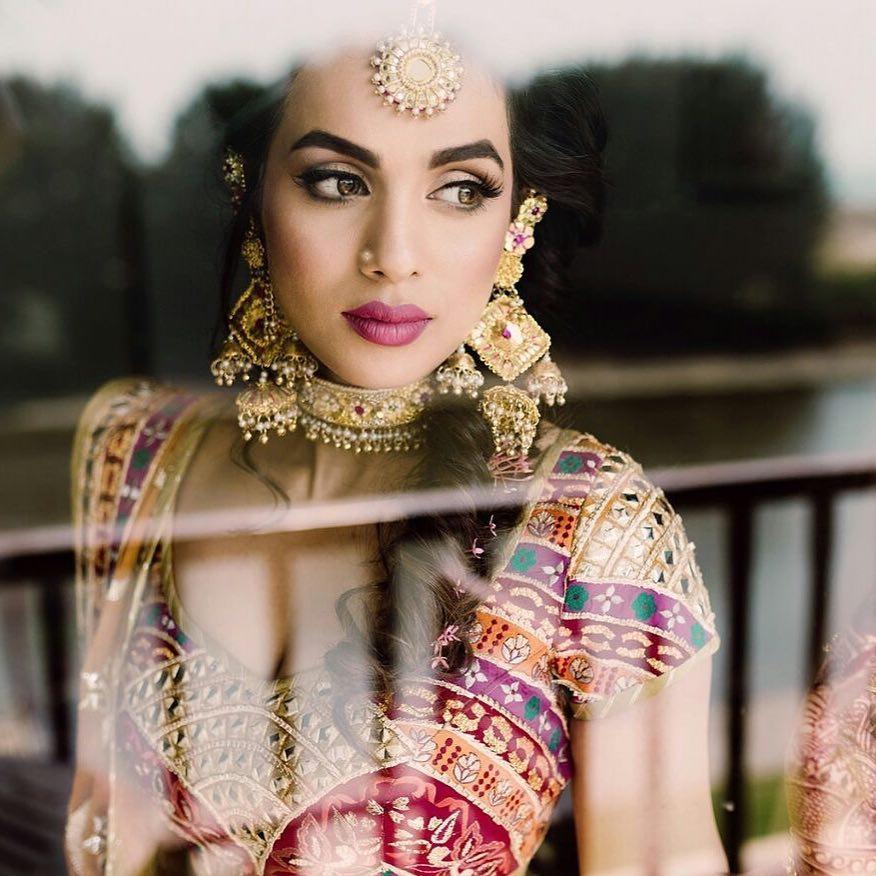 Inexpensive, peppy and over-the-top in equal measure, this idea for Jhumka earrings can add volumes to one's dresses for Mehndi function. Fill up on such lightweight options to match perfectly with your look at a fraction of the cost for conventional jewellery.
Regional Origins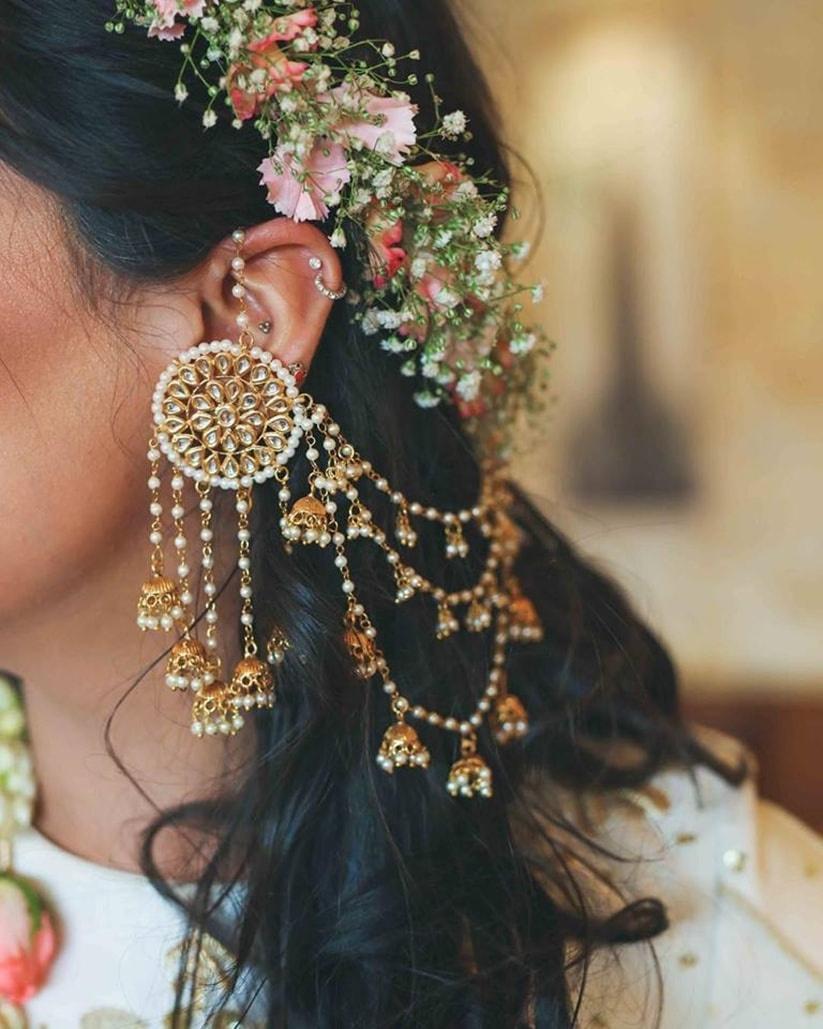 9. Kashmiri Jhumkas
One pair of earrings that are a must-have for every bride is Kashmiri Jhumkas. The earrings have a long pearl chain attached to its jhumkis which can either be tucked behind the ears or can be tugged to the hair using the pins.
10. Tribal Jhumkas
Earrings with a tribal art engraved on it are perfect for your ethnic dresses. For a traditional yet sophisticated look wear it on occasions like Sangeet or Mehndi. Post-wedding, you can also wear for family dinners and small events.
11. Kundan Jhumkas
A popular Rajasthani design, Kundan stone Jhumkas are a wardrobe staple for every woman. Embedded with gemstones, brides can adorn it with designer outfits for any occasion. In short, your bridal jewellery trousseau is incomplete without this exquisite piece.
12. Meenakari Jhumkas
Originally from Rajasthan and Gujarat, Meenakari Jhumkas are known for their eye-catching designs and pattern. The best thing about these earrings is their bright and contrasting colours which makes it perfect for wedding and pre-wedding festivities.
Other Types of Jhumka Earrings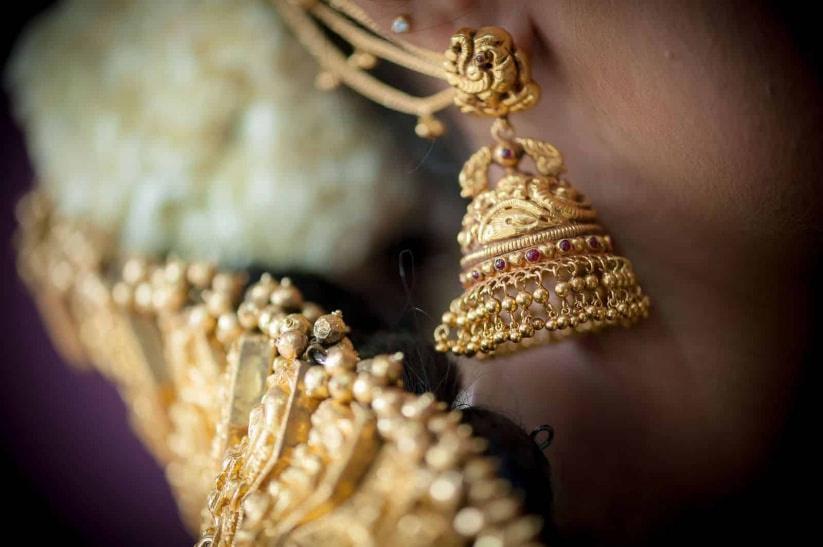 13. Temple Jhumkas
Originally introduced by Indian craftsman, it has a figurine design of a temple. Although it was primarily made to serve the idols of god and goddesses in the temple, it was later adorned by various classical dancers. Available in various designs, every bride must own at least a pair of temple Jhumka earrings.
14. Hoop Jhumkas
Perfect for traditional as well as modern outfits, hoop Jhumkas are the latest trend these days. These earrings have Jhumka attached to a large classic hoop. They look elegant and are a welcome relief to the regular Jhumka designs.
15. Chandbali Jhumkas
When it comes to earrings for bridal trousseau you cannot go wrong with Chandbalis, and better yet when they have Jhumkas hanging from it. Inspired by South Indian jewellery, Chandbali Jhumkas can lend your traditional outfit a trendy touch. From small to long to oversized, they can be classified according to their size and length. Just make sure to pick the one that suits your face type.
16. Studded Jhumkas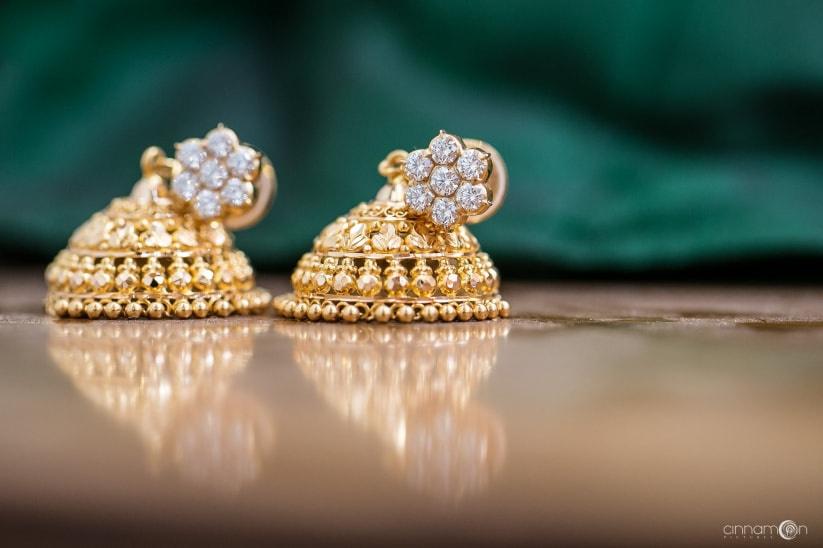 When studs are styled with Jhumkas they make stud-like Jhumkas. Opt for golden studded Jhumka earrings and wear them with ethnic or Indo-western outfits. Just make sure to tuck your hair behind the ears to this stylish accessory.
Perfectly Style Your Jhumka Earrings to Win the Hearts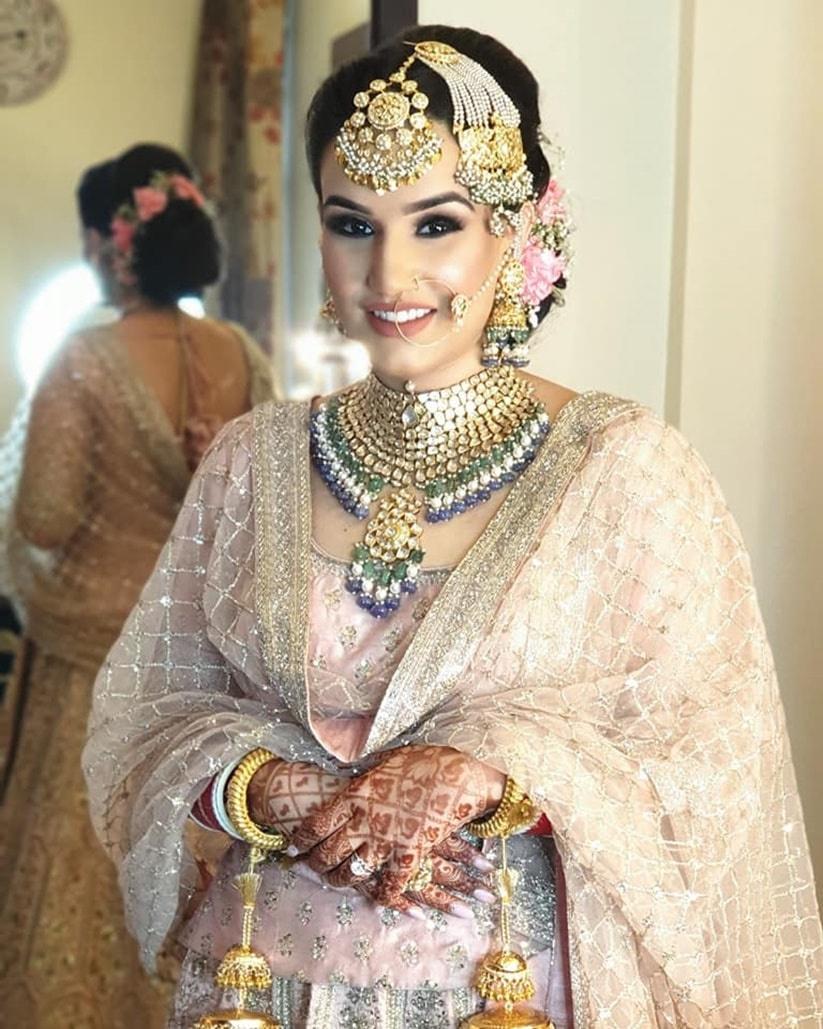 Jhumka earrings are must-have accessories for every girl's bridal collection. With their versatile nature, you can wear them with anything and almost every occasion, provided you pick the ones that go best with your attire and help you look the best.
Here are a few points to keep in mind while styling these dangling beauties.
i) Facial profile
It is best to understand your facial profile when you decide to style a Jhumka perfectly. Long and slender designs would look pretty on the round face while circular ones would enhance the beauty of long faces.
ii) Align with occasion
You should always pick out your accessory as per the occasion that you would be attending. While you would not be up for committing a fashion faux-pas, it is better to pick out your outfit first. Small Jhumkas can go with even jeans and kurta but a heavy studded one would look beautiful when worn with a saree.
iii) Up with experimentation
While Jhumka earrings are available in almost every size, shape, colour and design, it gets difficult to choose just one. If you love this accessory, you can get creative and incorporate it in your bangles, necklace and other accessories.
Jhumka earrings are always a hit as you can go as long or short as you want. Just make sure to search well before buying as they come in a variety of designs and patterns.
Do you love Jhumka earrings? What are your thoughts about these beautiful trinkets? Let us know through comments.