Elegant and Opulent Accessories with Kundan Stones That Every Bride Must Have
Kundan Stones add a royal look to any accessory making them an apt choice for every bride. Check out these stunning accessories and see how you can include them in your attire!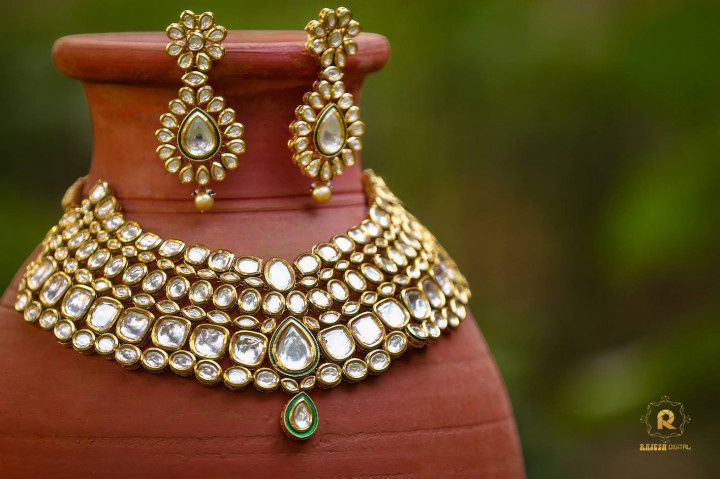 There is something mesmerising and mystical about the irregular shaped Kundan stones, set perfectly and flawlessly in thin golden metal foil. The rawness of its shape gives an immediate effect of them being individually set by hand. And this factor automatically adds value to them, making them unique. We have curated a list of stunning, classic and essential accessories with Kundan stones encrusted in them that will steal the heart of all the brides that lay their eye on them while planning their big day ensemble.
1. Earrings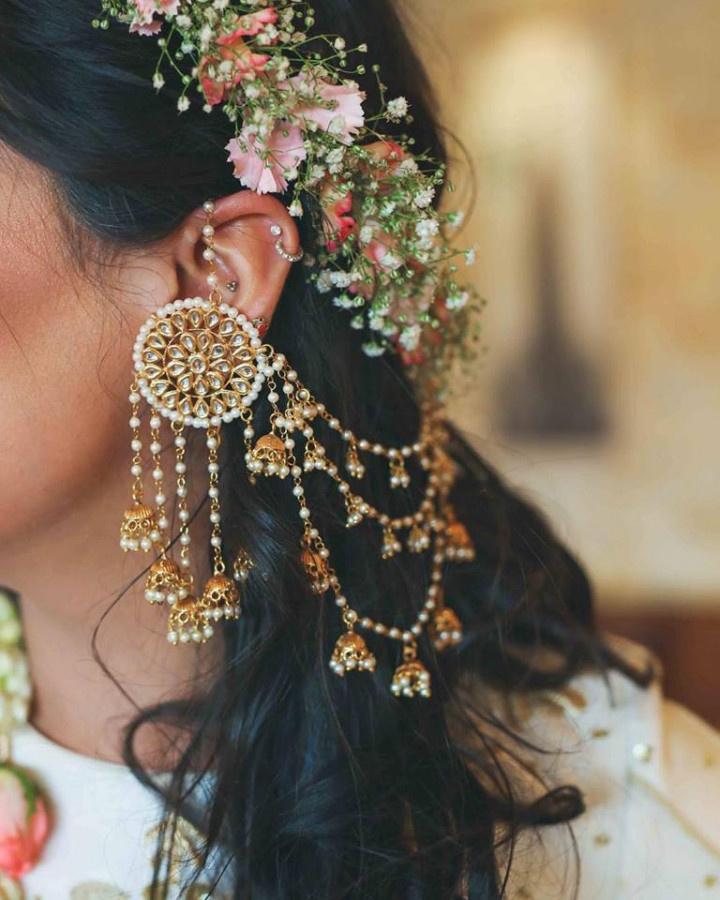 Kundan stone earrings are a must-have for every bride. Even if you are looking to buy a complete Kundan jewellery set for your wedding, make sure you at least add a pair on Kundan stone earring to your trousseau. Not only they look absolutely stunning, they instantly give your look a rich appeal without having to do much.
2. Necklace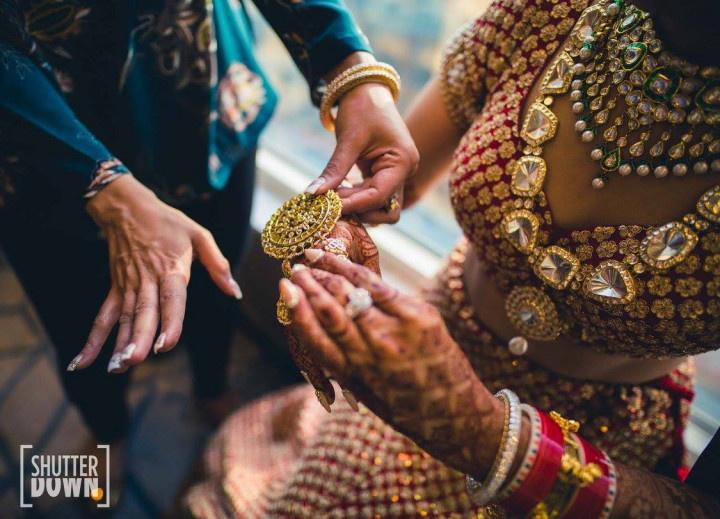 Now, this is a piece well worthy of a divine bride on the day of her wedding. Majestic and magnificent Kundan stones in irregular shapes, set in gold foil and assembled together to create a necklace that no eye can miss
3. Matha Patti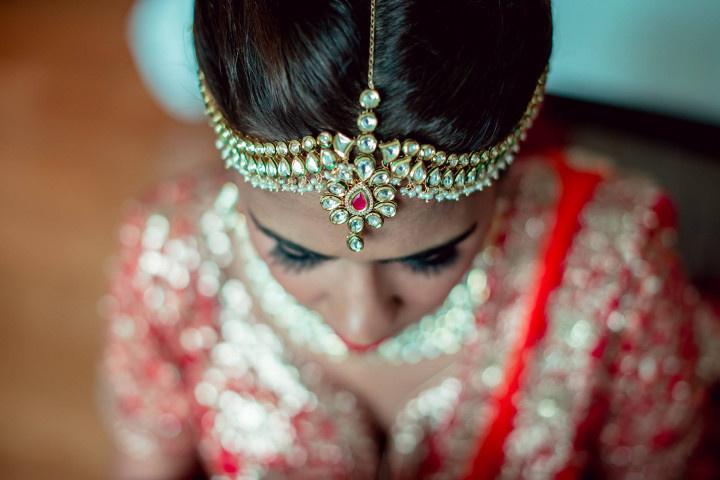 While Maang Tikkas have been a crowd pleaser for many many years, It is now the age of Matha Pattis that take Maang Tikkas to another level of aesthetic. Choose a piece with multiple strands of Kundan stones coming together to form a floral motif in the centre. These multiple lines of Kundan stones will make the piece even more opulent and regal.
4. Paasa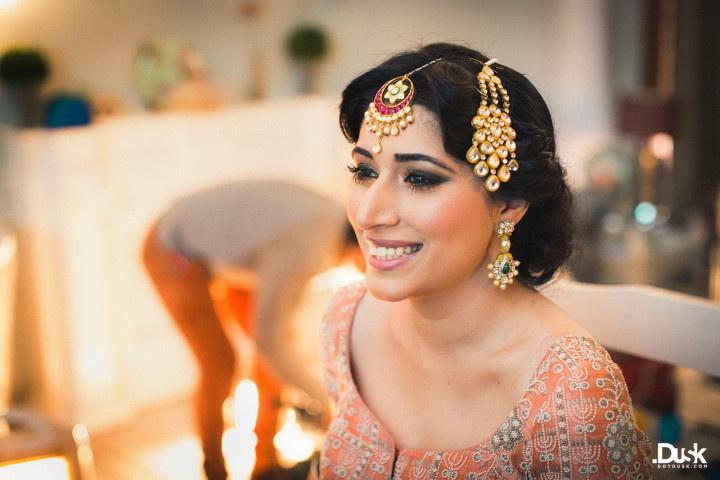 Along with Matha Pattis, Paasa with Kundan stones has been one of the most sought out bridal hair accessory for the millennial brides. You can even pair these with a Maang Tikka with Kundan stones for a complete package of hair accessories. Paasa's come in many designs from OTT to minimal, so there is always design for every bride.
5. Nose Ring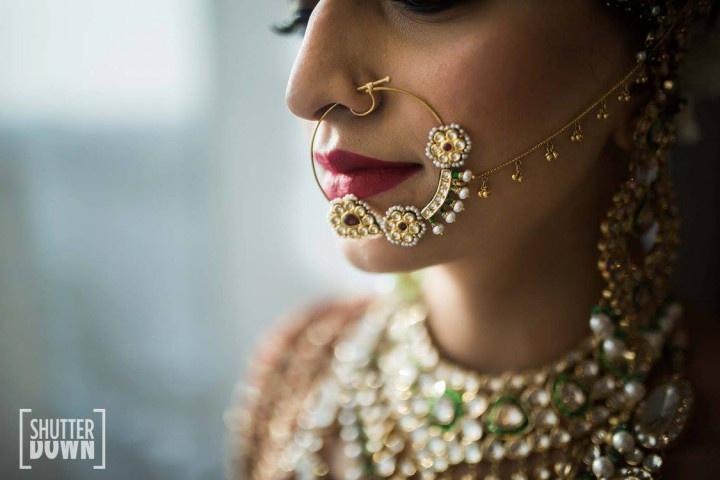 Nose rings and nose pins have been a part of traditional bridal jewellery in many different cultures in our diverse nation. Bring a little dash on bling to your traditional bridal nose ring design and choose a design that is studded with Kundan stones along with its classic floral motifs, paisley patterns and micro pearl strands.
6. Haath Phool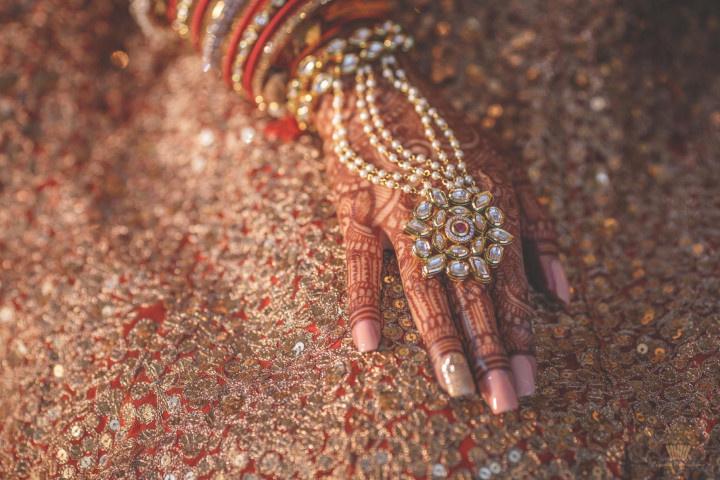 Haath Phool is another traditional Indian bridal accessory that has been stealing the hearts of the modern day bride for quite a while now and especially when it comes to adorning real flower Haath Phool design for the Mehndi function. Give a precious touch to this bridal accessory by choosing a design that is made in gold and encrusted with Kundan stones.
7. Anklet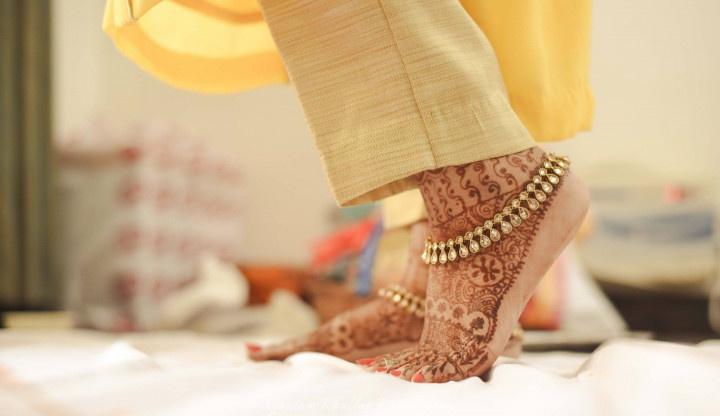 Anklets or Payal have different auspicious meaning to brides from different cultures. Almost every different culture has a different kind of anklet that the bride must adorn on her big day. Add a dash of regal elegance to your traditional by selecting a design that has Kundan stones in it. If you can't get a design that is the perfect blend of trends and traditional, then we suggest a simple yet classy single strand anklet of Kundan stones.
8. Clutch bags and Potlis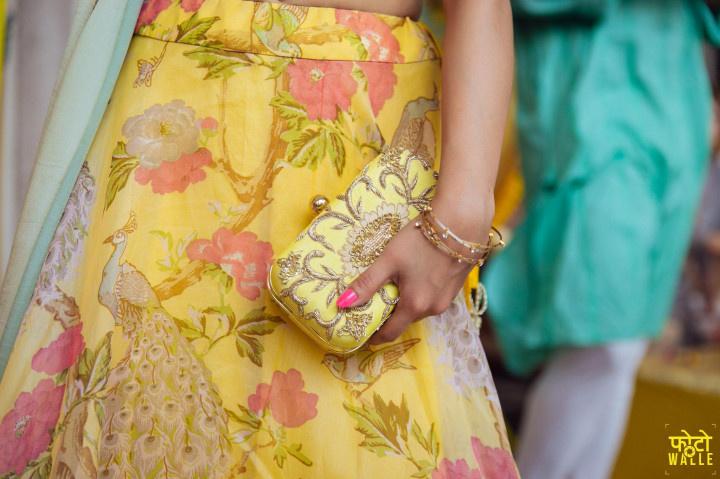 Kundan Stones are not only for jewellery, but they can be used in any accessory you wish to carry with your bridal outfit. Kundan stone studded clutch bags have hit the trend hard. And bring in an array of designs with the style and colour of fabric you choose for your bag. Adding more value and richness to the Kundan stones is hand embroidered Zari designs done around the Kundan stones.
9. Shoes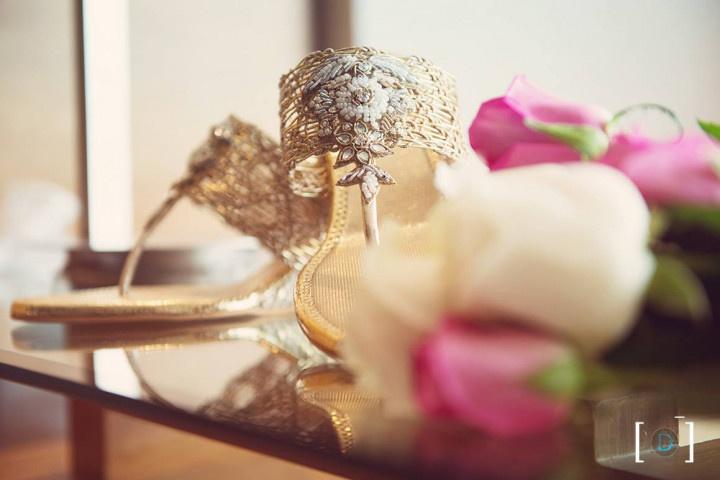 Shoes, a girl can never have too many of them. How about getting customised shoe designs to match your outfit and jewellery. Select the same fabric and pattern as that of your bridal attire and embellish it with Kundan stones in the pattern of the Polki jewellery you plan to adorn on our big day. these special shoes will always hold a special place in your heart.
10. Brooch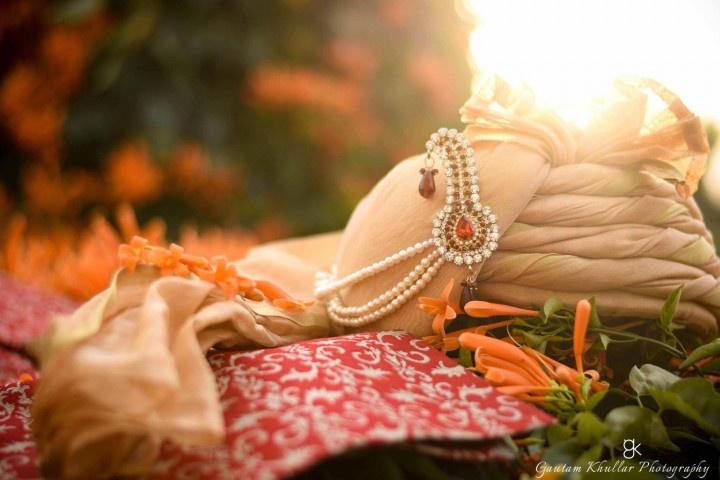 Grooms, don't be disappointed, we have not forgotten about you! We know that not many of you like to wear heavy pieces of jewellery, so we have come up with an accessory idea studded with Kundan stones. Brooches are here to add a bit of bling to your outfit as well. You can wear them in many ways, whether it be on your shoulder, chest or even your turban. This tiny accessory is quite versatile.
Now that you know what a difference can a cluster of incredible Kundan stones can bring to any piece of jewellery or accessory, start shortlisting on the pieces and designs that you would want to adorn on your big day. Kundan stones are available in different sizes across different patterns made with a cluster of them. We assure you that once you start searching, you will be overwhelmed with the design options that are available in Kundan stones.
Which one of these stunning accessories inspired you to incorporate Kundan stones in your accessories? Let us know in the comments below!