How to Mix and Match a Kundan Set to Look Stellar as You Walk Down the Aisle on Your D-day
Kundan set can go with almost any outfit. They look rich and sophisticated, and the trend nowadays demands Kundan jewellery to be a part of your bridal look. So what's stopping you to wear a Kundan set in your functions?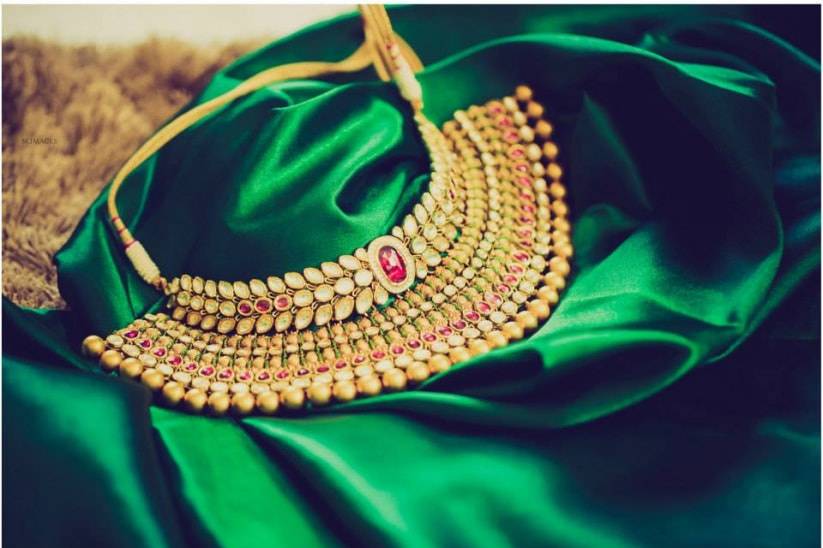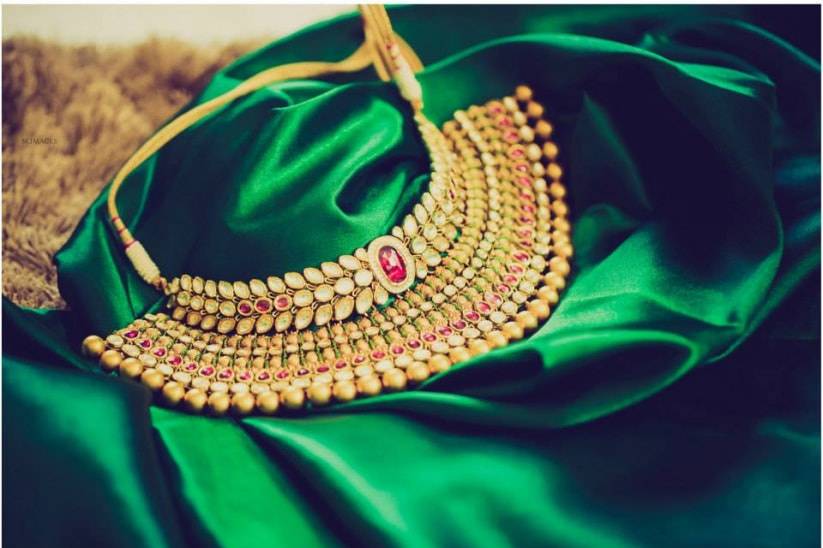 Image Courtesy: Morvi images
A Kundan set is the absolutely perfect jewellery to complete your look on your special day. The intricate making, the extraordinary designs and the blinding shine, make a kundan set the right pick for you to wear on your D-day. Its designs found from the royal houses of Rajasthan and Gujarat make you look like royalty yourself. The designs take hard work to complete, and its finished product is absolutely worth the patience. The original meaning of the word kundan is refined gold and the molten pure gold was used to make the foils in which the glass pieces could be finely cut and set. However, in contemporary times, the kundan sets have started coming in artificial metals with golden coloured polish and they are gorgeous costume jewellery that will fit perfectly with your bridal attire and the glitz and glam will make you look stellar.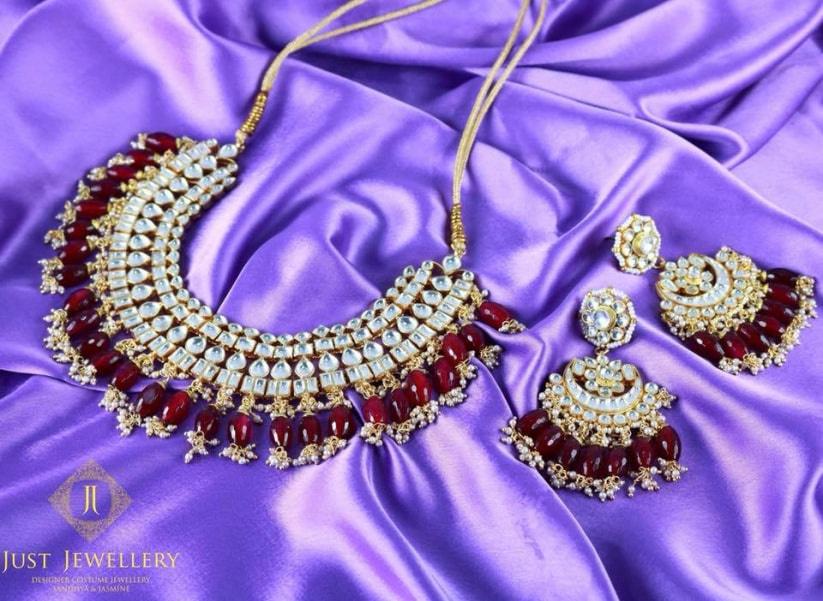 Kundan jewellery is made with glass pieces embedded into a gold frame. This type of jewellery does not use precious gems in its setting usually, though sometimes pearls or other semi-precious stones can be used as danglers in a kundan set. The tear-drop shaped stones that are used for designing the kundan sets can be emeralds and rubies or other precious stones too. However, the stone setting is very precise and the cuts are very intricate and doing so on precious gemstones makes it risky and chances of cracks are more. It also requires more skills and time.
1. A Good Kundan Set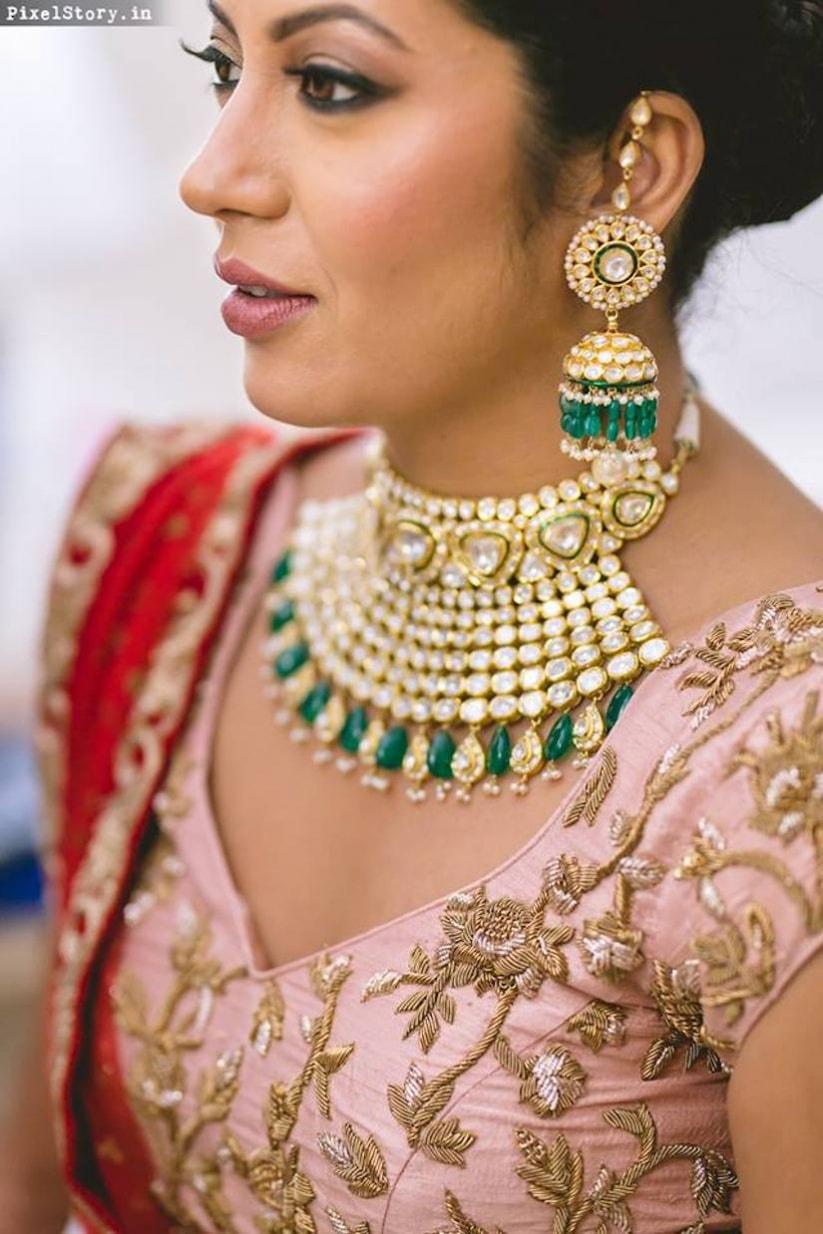 Though there is nothing like a bad kundan set, there are certain things that make some kundan jewellery sets stand above the rest. A good kundan set is one that does not overwhelm your whole look. As sometimes good jewellery can do that, but a kundan set should never take attention away from you as a bride. It should definitely attract attention, but away from other people not from the bride. The jewellery is to enhance the overall bridal look that you carry on your D-day, and when you are adorned in fine jewellery, it should not take away all the attention with the eyes glued to your jewellery only. If your kundan set is overpowering the overall look and you, then it is probably not the right one for your wedding.
Kundan jewellery can be any type of jewellery, kundan can be work can be found in necklaces, in earrings, rings, Maang tikkas, Naths and many more types of jewellery. You are spoilt for choice when choosing what type of jewellery, you want to wear.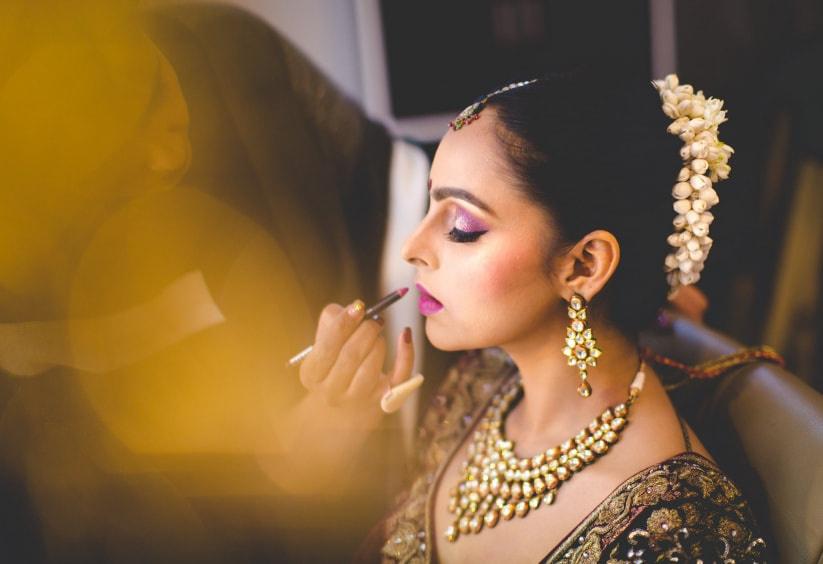 You can pick heavy necklaces and a big choker if you want your kundan jewellery to have a heavy impact, these can be paired with earrings of kundan and even a Maang tikka, making it a whole kundan set for you to wear. The best part about this jewellery is that it does not look out of place especially on your wedding day when you have to be fully decked up. Though if you want something lighter in kundan you can take a simple long necklace or just kundan earrings. There are several gorgeous Nathni's too that come with light kundan work on them. The number of kundan items you pick is your choice since kundan jewellery usually looks heavy, it is a good idea to go for fewer items if you do not want a heavy look on you.
2. How To Get Kundan Jewellery To Work Together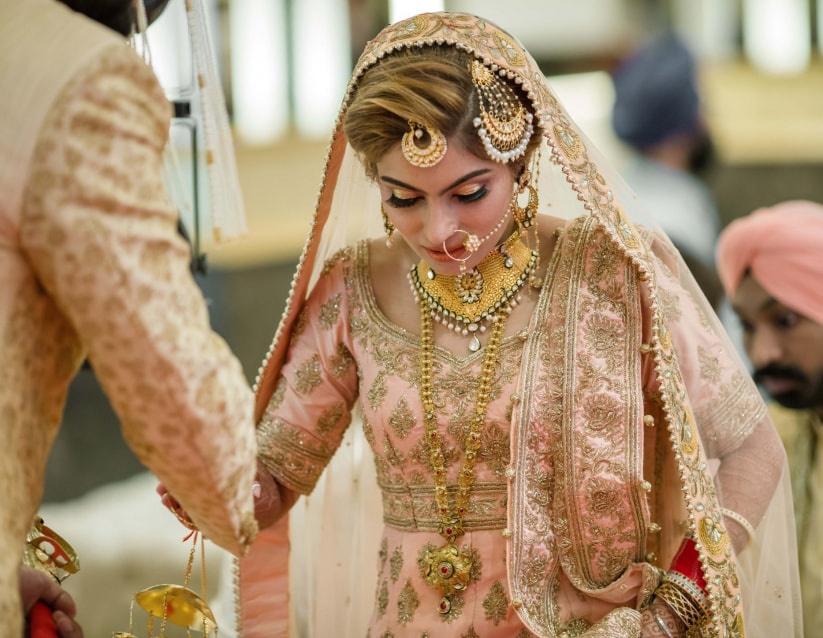 You usually can get kundan sets, if you want all your jewellery to be the same standard look. Still, if you want to spice up your jewellery you can find kundan jewellery made with different kind of motif designs that can go with each other. Kundan items also can have, a precious or semi-precious stone hanging on it. You can always match your jewellery accordingly if you do not want to go for a whole kundan set. Like a kundan necklace with pearl, danglers would match well with, a set of pearl earrings. Similarly, it can be matched with rubies and emeralds too.
3. Matching The Kundan Set To Your Outfits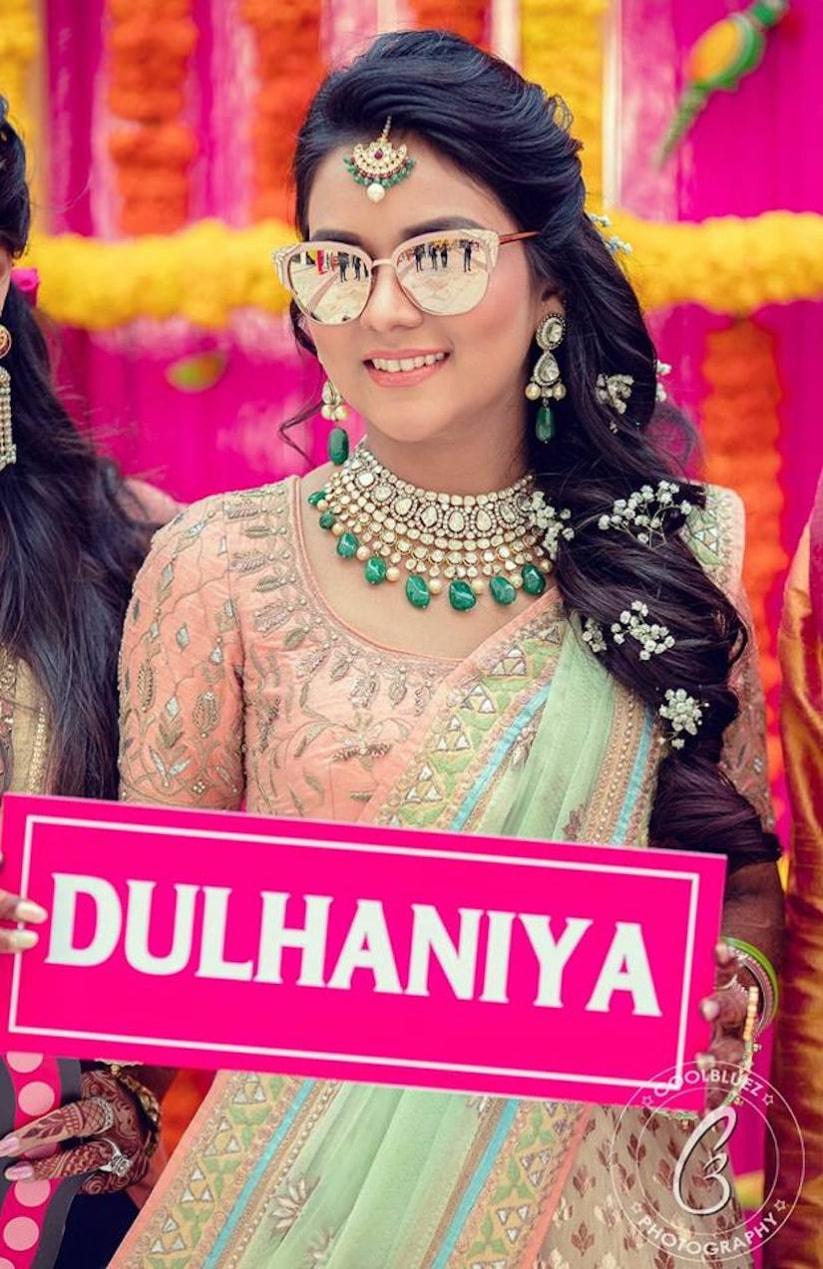 The outstanding part about kundan sets is that it goes with almost all outfits. The bright, colourless stones, match with anything you can come up with, but if you want them to look like a part of your outfit you can go for then kundan sets are also available with a coloured stone setting. These come in traditional colours like pink, blue, red etc. and would go with outfits superbly. Also, the cut of your blouse needs to be kept in mind while matching the jewellery to your outfits. Like, long kundan necklaces would look marvellous with short collar blouses.
4. Match Your Kundan Sets To Your Theme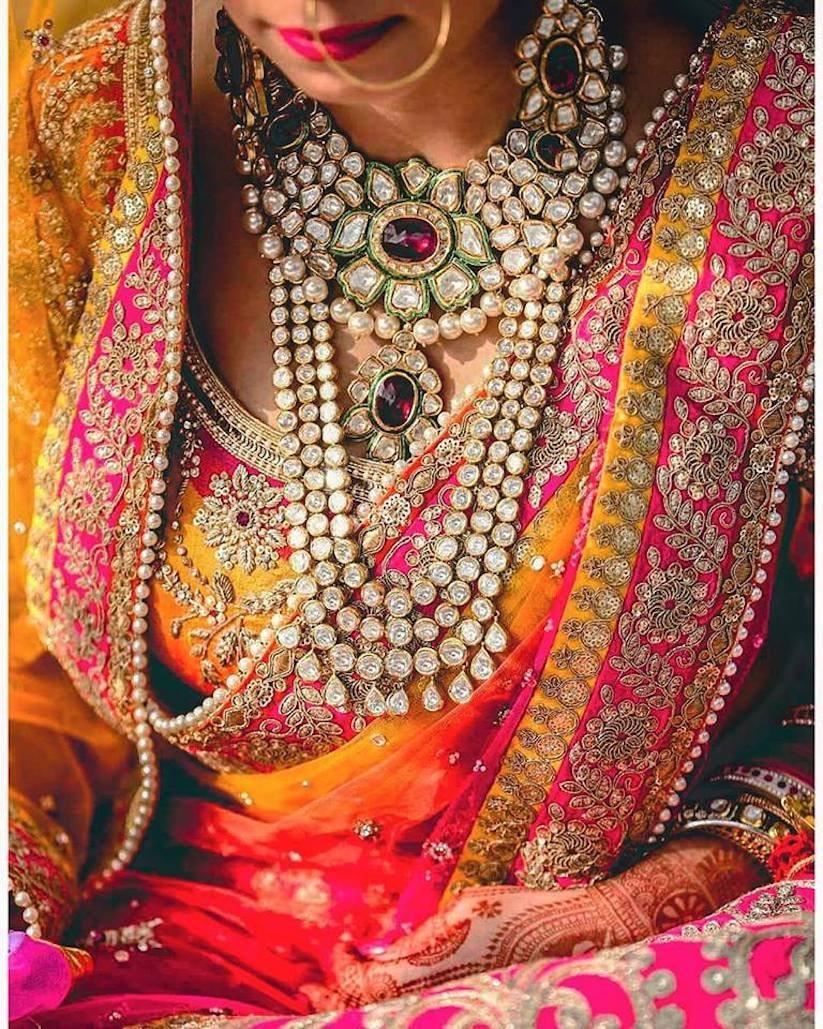 Kundan sets come in such a variety of designs and sizes that you don't need much brain power to match them to your theme of the day. With the ever-evolving range of designs you have in the market now, you can wear a contemporary modern-day design to your Bollywood themed reception, or even a very traditional design of kundan set for a wedding befitting royalty. Keeping in mind the image that Aishwariya Rai has portrayed in her character as Jodha in the movie Jodhaa Akbar, the royalty remains the same and on the other hand you can also add some funk and modern touch by pairing these with your indo-western dresses and so on apart from the bridal lehenga or saree.
Kundan jewellery though needs highly skilled labourers, it is still not as expensive as it could be, as it uses glass instead of uncut diamonds in its setting. This makes it a more favourable jewellery to wear as it comes well within the budget.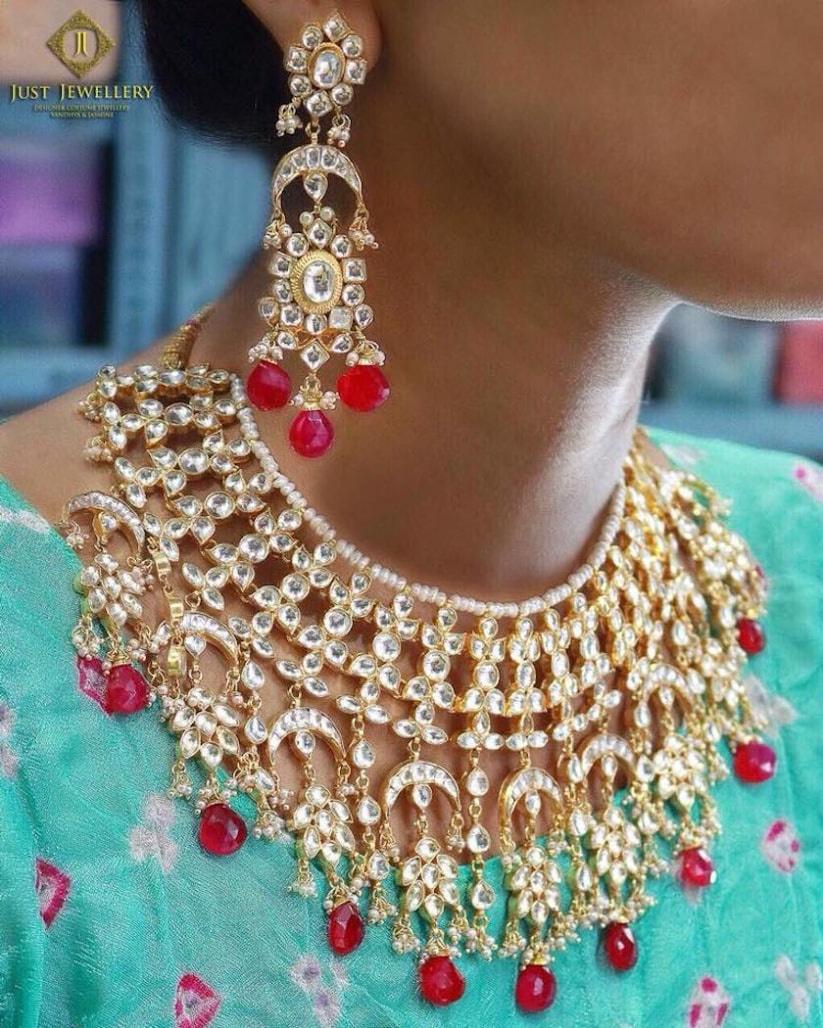 Also, whatever the stones used for setting, glass, diamond or any other semi-precious stone, kundan jewellery gives the wearer a regal look that not all jewellery sets can.
If you want to check out kundan jewellery for your wedding then you must check out our jewellery vendors and their stunning designs.