6 Jaw-dropping Jewellery for Lehenga to Ace Your Bridal Look
How do you get to be a jaw-dropping bride? By getting you jewellery for lehenga absolutely on point. See the snazzy accessories for your D-day.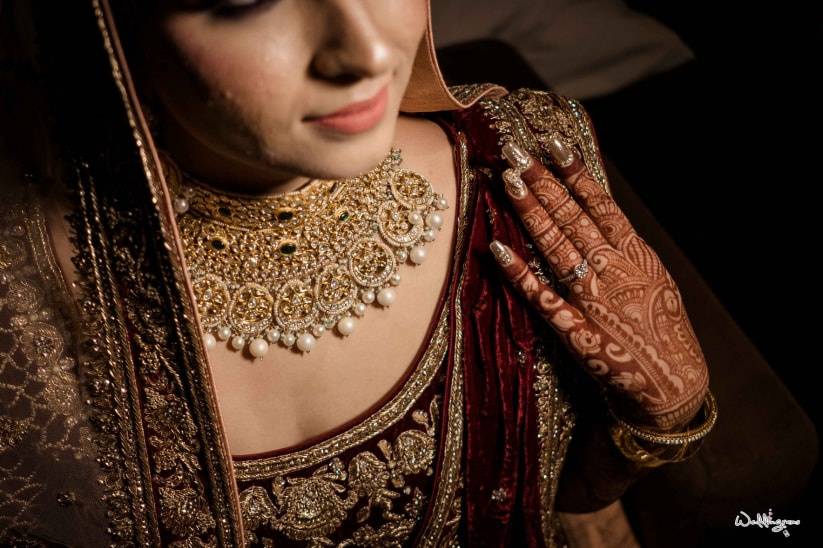 Are you still fretting over how are you going to pair your bridal jewellery with a lehenga? Are you still not done with selecting the perfect jewellery to go for every function? Do not worry; we are here to help you.
Move over chunky gold pieces - the stunning millennial Indian brides are happily lapping up jewellery combinations in all shapes, hues and sizes to go with the bridal outfit of their dreams. It's not just about what your jewellery for lehenga you happen to pick up, but rather about how on point it remains with your bridal look. You could be the traditional bride, one up with a minimal look, doused in diamonds or chunky, imitation jewellery.
Here, we explore how fashionistas who were recently hitched, have wowed us with their own combination formulae. And break those formulae down for you so that you can also select a gorgeous look for your big day.
How to get your jewellery for lehenga combination right?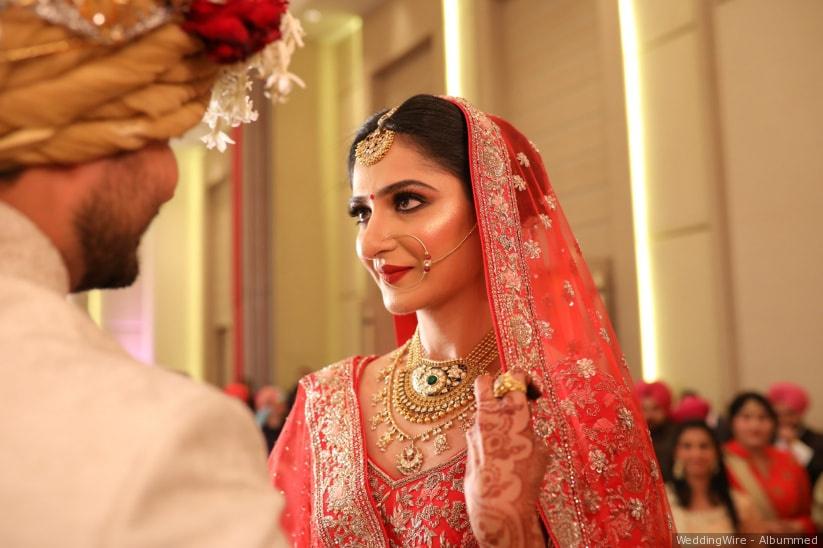 It is all about striking a balance between your heavy jewellery and heavy lehenga. Needless to say, you will be dressed in the heaviest of outfits on your wedding day and to wear a heavy piece of jewellery on the outfit will make you look "over-the-top".
Wearing any piece of jewellery with your outfit is the best way to make a fashion faux pas. In order to be a stylish bride, you must know how to pair your jewellery with the outfit you are wearing.
1. Say a 'yes' to contrast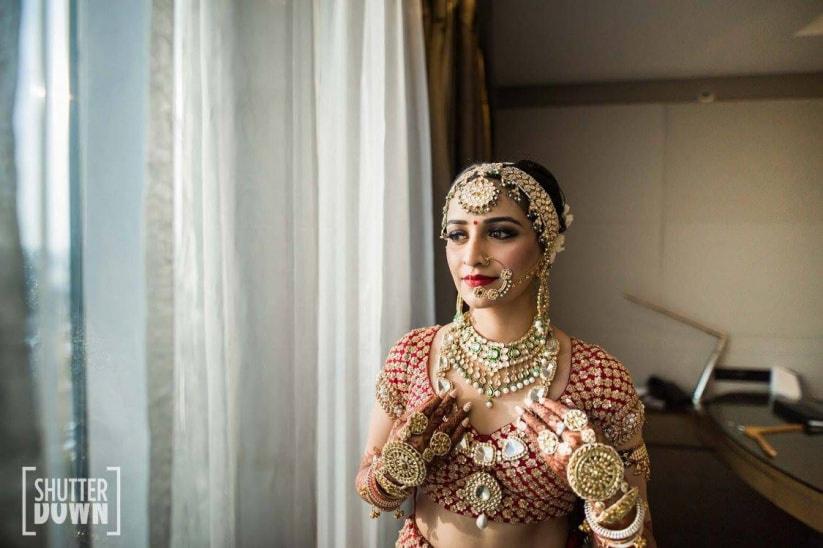 Don't be a faint-hearted bride. The latest fashion is to play with looks and colours. Up your bridal style by opting for a contrast look.
Do not match your jewellery with the colour of your lehenga. Instead, contrast the colours. This is going to create a beautiful and contemporary look.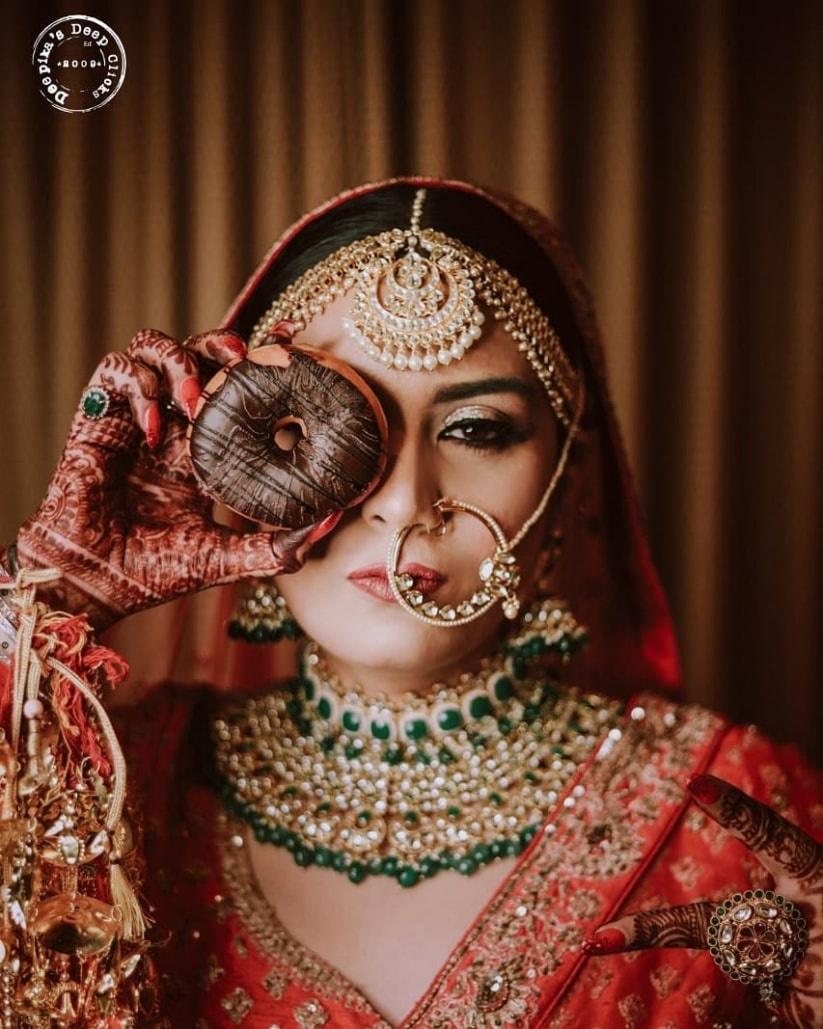 Image courtesy: Deepika's Deep Clicks
Think of a bold combination and do not shy away from donning the look on your big day. Coming to the options, you definitely have ample. Choose from red and blue, violet and green, pink and blue, pink and green, yellow and green, white and pink, beige and blue, emerald and pink/maroon/red, and the list goes on. You could also opt for multiple jewellery styles like the doughnut-loving bride above - Jadau jewellery, Kundan jewellery, Haath Phools and a Shikargarh Nath.
2. Multi-colour jewellery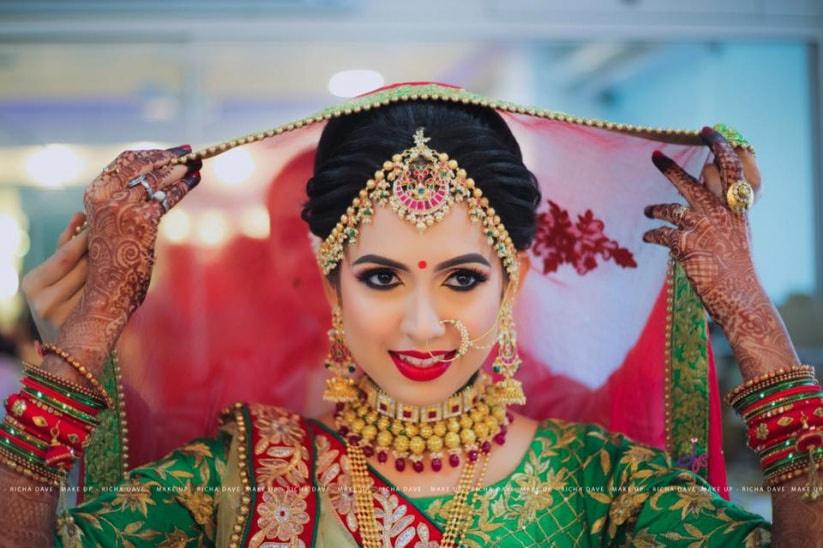 It is not necessary to wear gold from top to bottom. You can opt for more contemporary options when it comes to your bridal jewellery.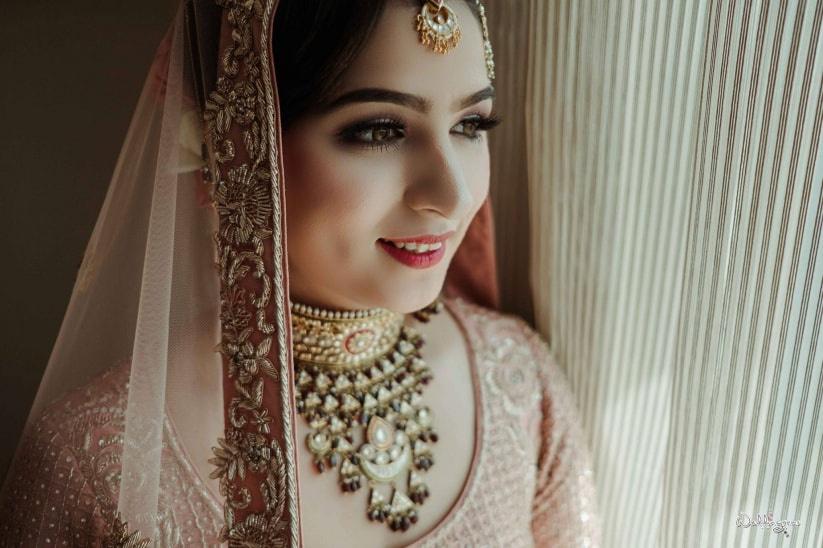 Imagine yourself in multi-coloured stone jewellery. Aren't you looking gorgeous?
If you are thinking minimal in terms of your outfit, you can play with the multi-coloured jewellery. Give your neutral coloured wedding outfit a lift with multi-coloured jewellery.
3. Think beyond simple gold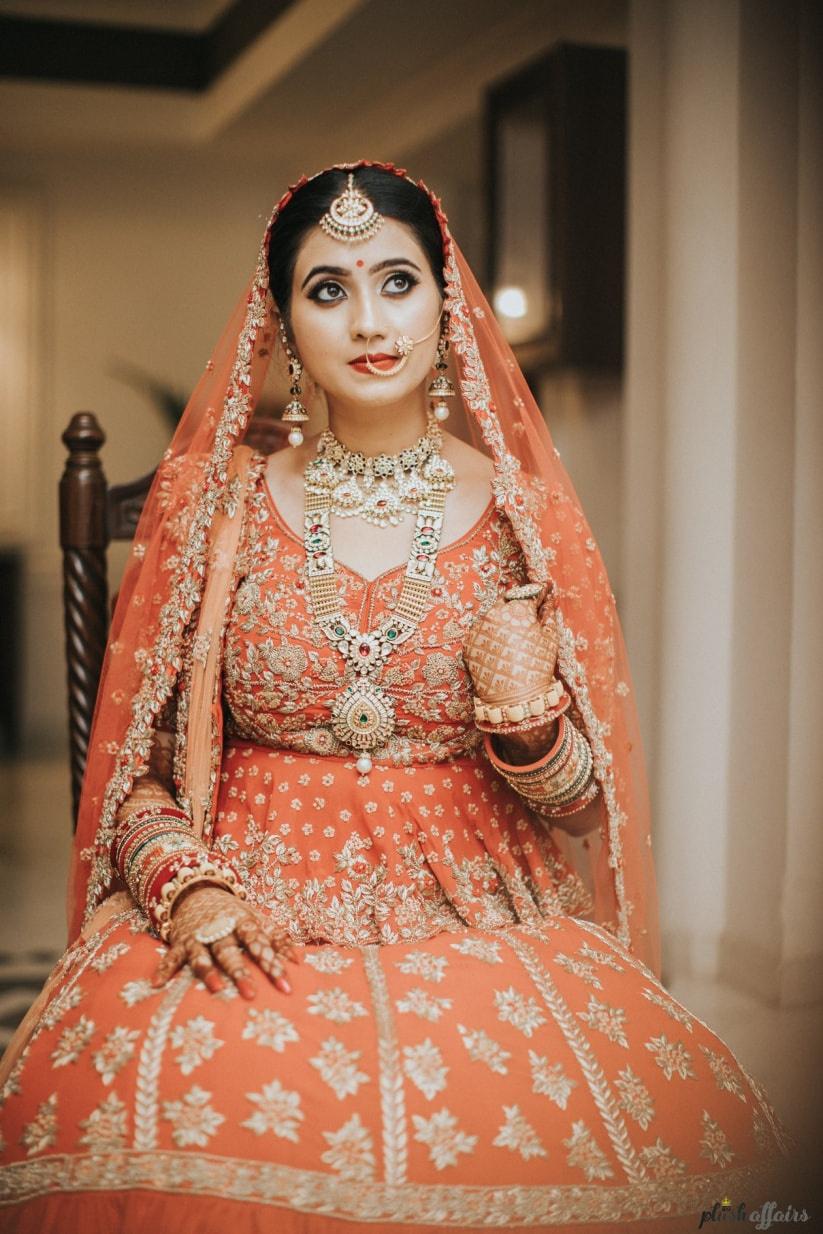 We know that gold is divine but there are many other lucrative options that cannot be turned down. Of course, you can opt for gold jewellery on one function, but for others, we will provide you with many options.
Whenever you go to buy jewellery for lehenga, keep your eyes away from plain gold pieces. The markets are laden with some of the most stunning pieces in pearls, stones, beads, Kundan, etc.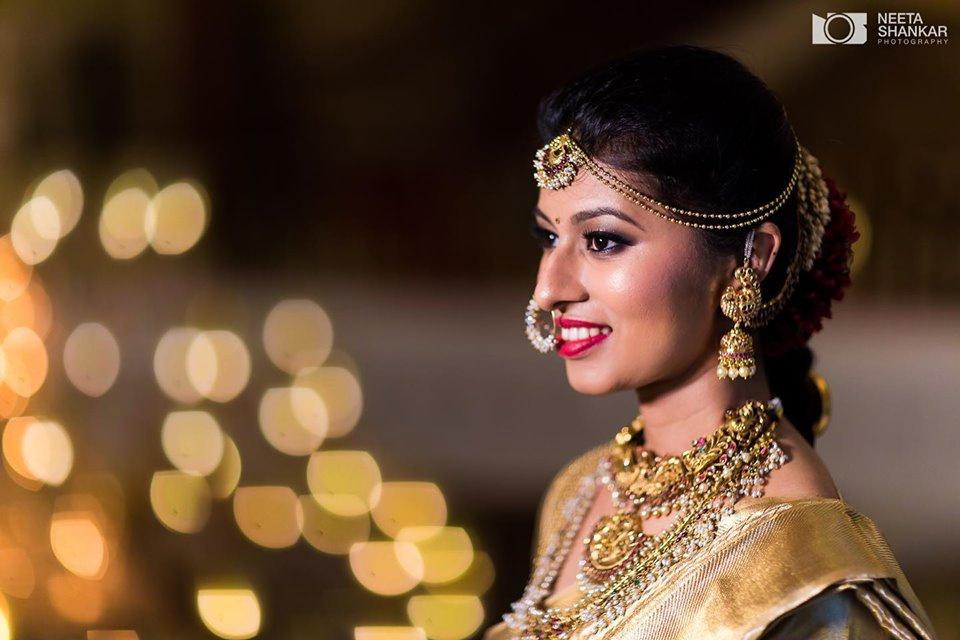 However, if gold is your metal of choice, consider it in new designs or multiple layers.
4. Diamonds are forever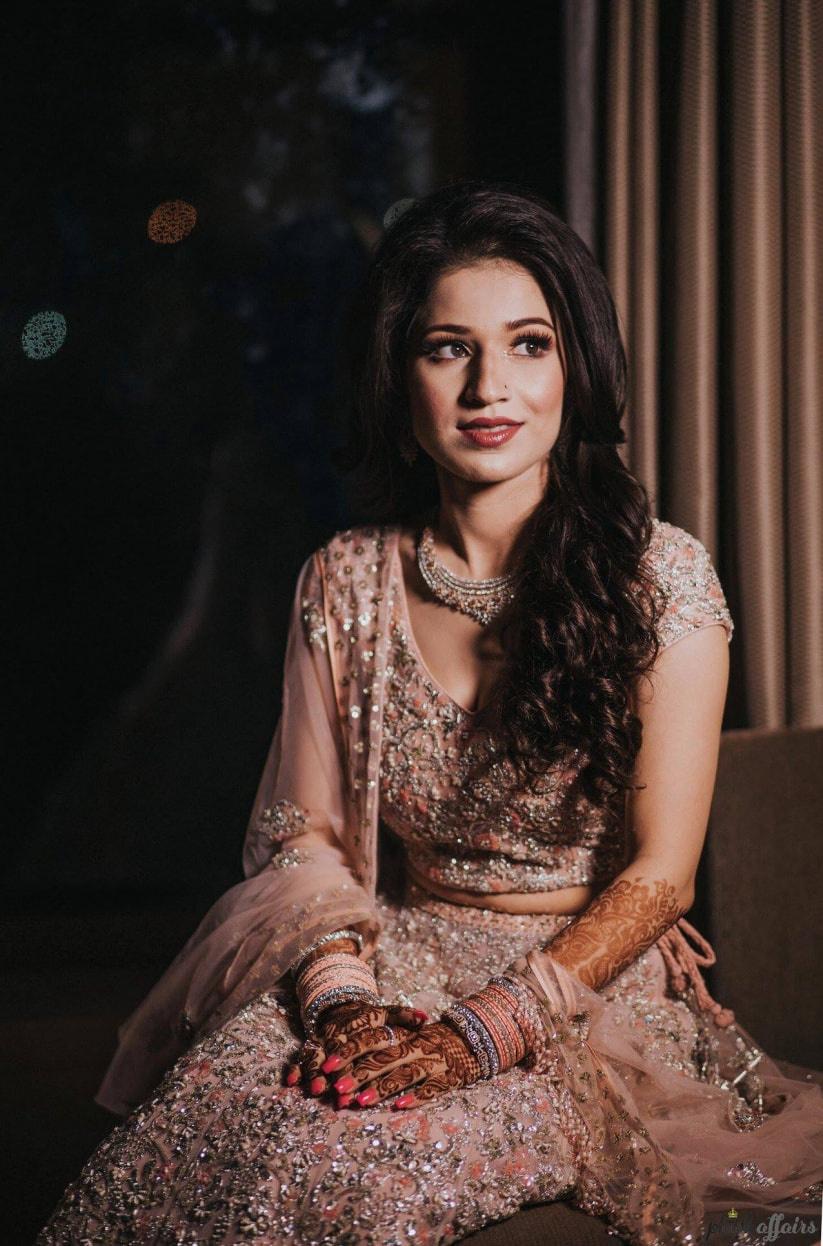 Diamonds are a girl's best friend and how can you turn down your best friend at your wedding?
Of course, there are going to be many wedding functions and you can opt for diamond jewellery for at least one function.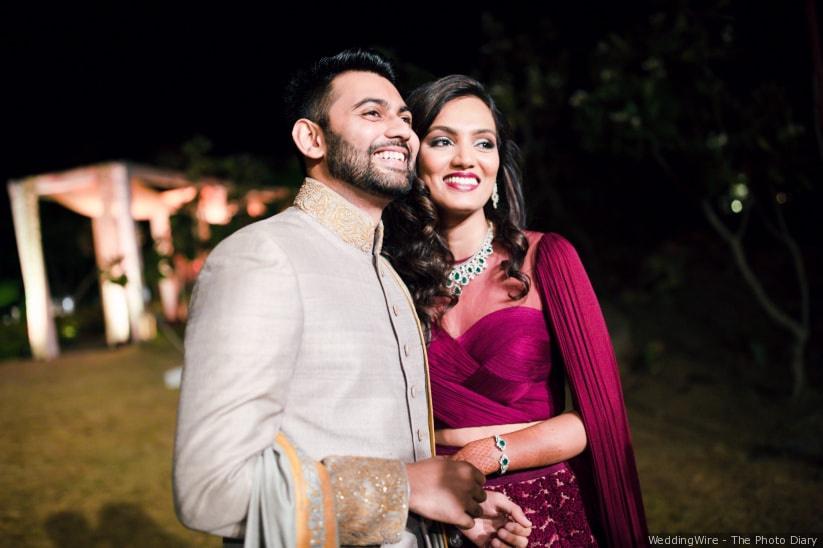 Diamonds always look good. Be it your haldi, Mehendi, Sangeet, pheras or reception; you can wear diamonds on any functions. Be it a day function or a night function; you can opt for a stunning piece in a diamond. Be it a lehenga, a saree or a suit; diamond jewellery can be paired with anything and everything.
This makes diamonds a perfect pick for your wedding.
5. The matching game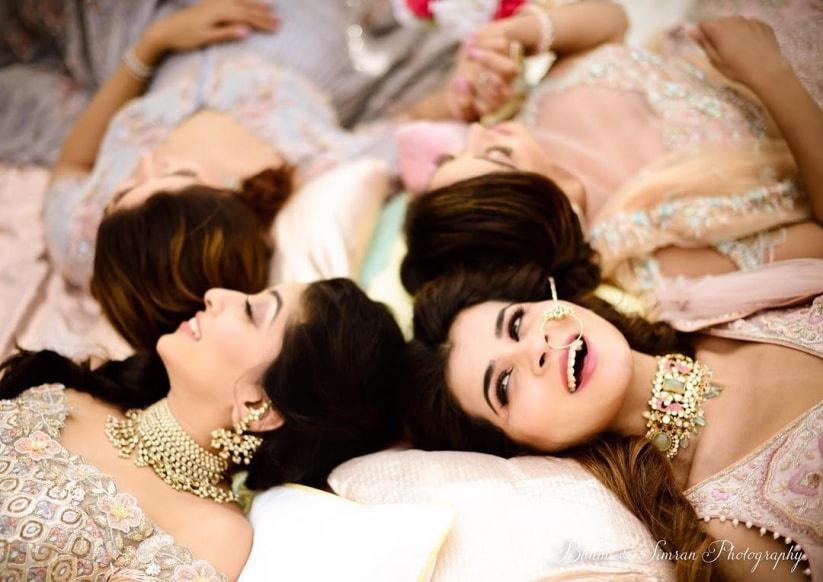 If you wish to go the traditional way of getting matching jewellery for lehenga, do it with style. There are many stylish ways in which you can match the colour of your jewellery with the colour of your lehenga.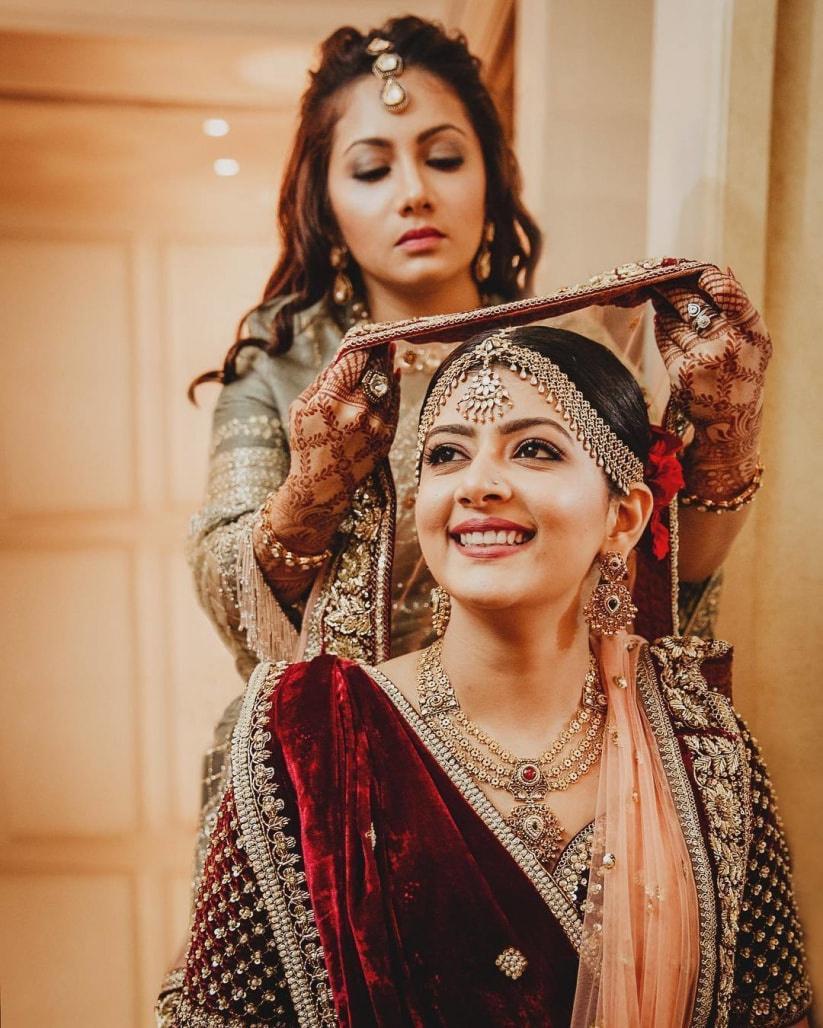 Go the tried and tested way! Match the exact hues of your lehenga with your jewellery. This will give a very elegant look.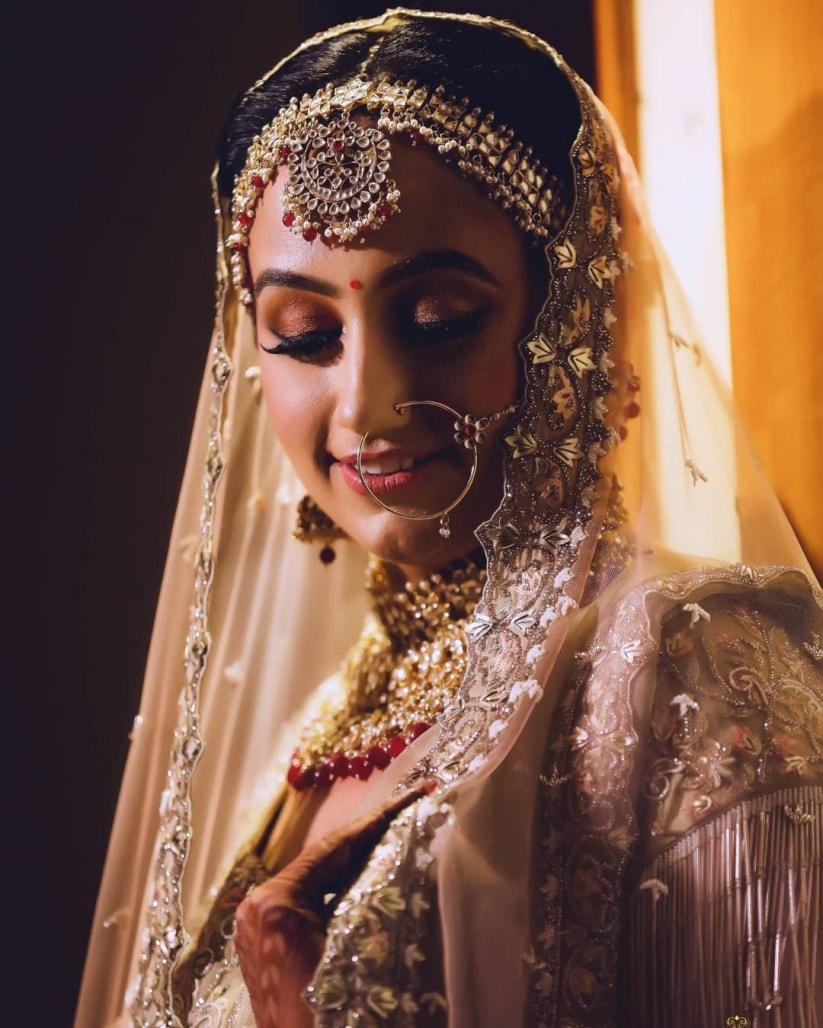 Another way to ace the matching game is by going with matching colours but different hues. Whenever you buy jewellery for lehenga, buy it in a darker hue. This will create a perfect combination.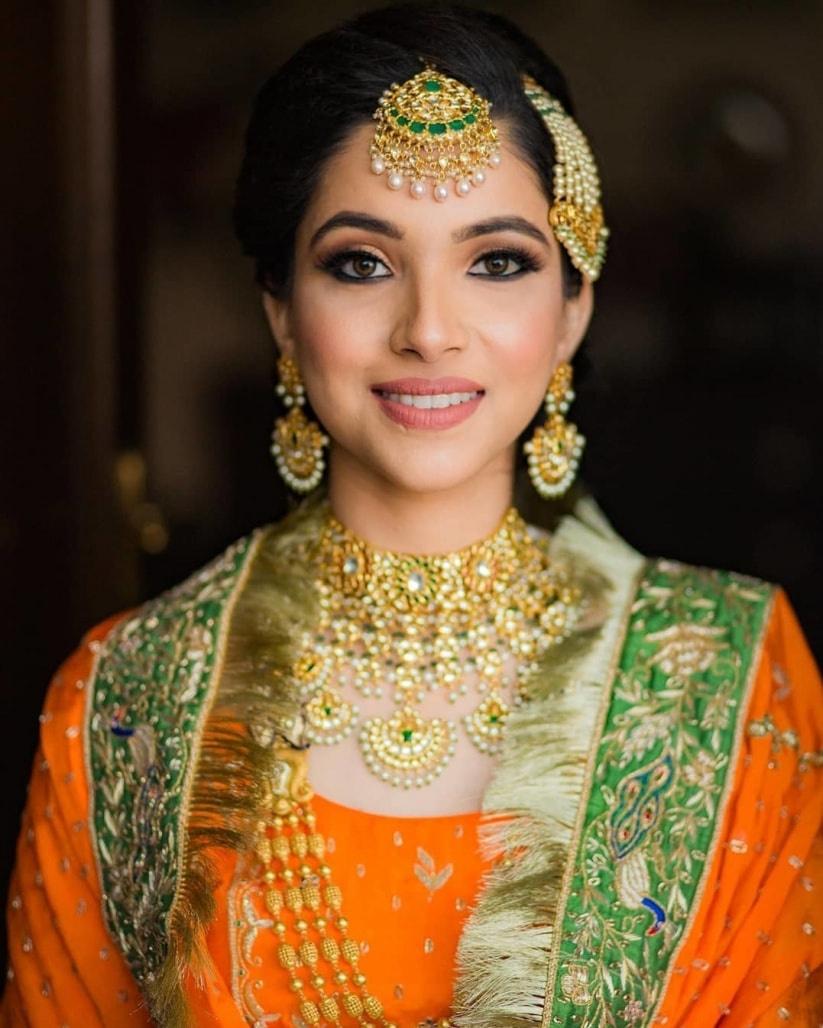 If you are buying stone-studded jewellery for lehenga, match the colour of the stones with the colour of your lehenga. You can also match the colour of your jewellery with the colour of your dupatta.
6. White jewellery for lehenga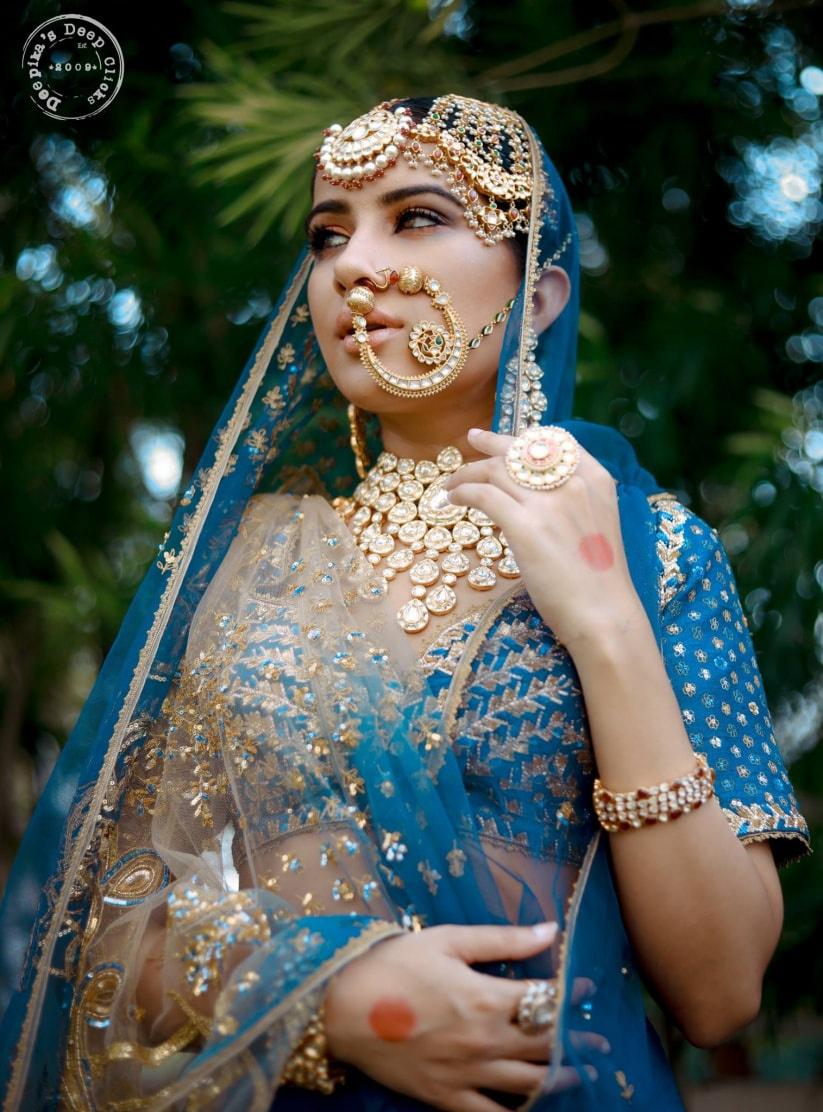 Image courtesy: Deepika's Deep Clicks
Opting for all-white jewellery for lehenga is indeed a bold option but it is also supremely stunning.
If you do not want to experiment with your reception or phera looks, you can go with this combination for simple functions like Haldi or Mehndi.
Selecting a look for the function not just involves getting your bridal outfits and makeup in place. You must also master the art of pairing jewellery with lehenga.
So, go ahead and perfect your jewellery for lehenga combinations. And let us know how you aced it in the comments below.