Gorgeous Nathni Designs That Are a Rage This Wedding Season
Nathni, the traditional piece of jewellery is having a moment this wedding season. Add this gorgeous piece into your wedding jewellery and create a fashion statement. Select the most gorgeous nathni design from our collection down below.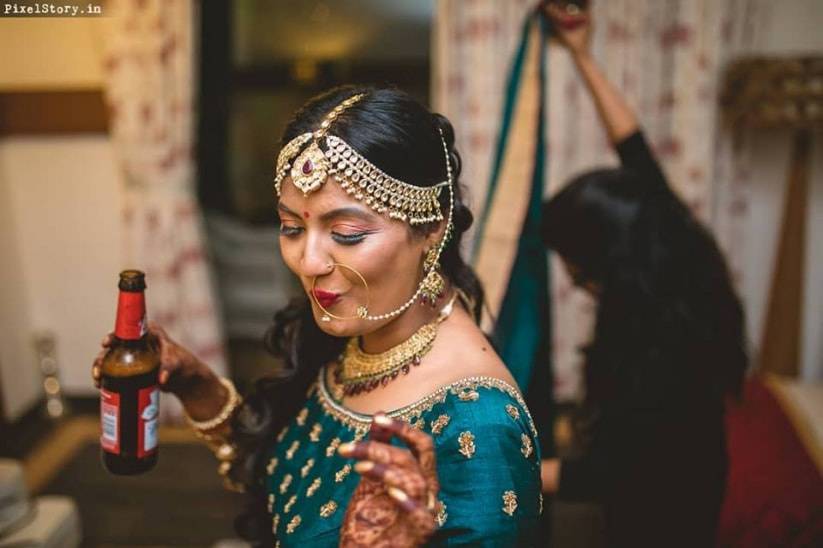 Nathni is one of the most gorgeous pieces of bridal jewellery. Coming in many stunning designs and patterns, it amplifies the bridal look. Every bride, be it Marathi, Muslim, or a South Indian bride, loves nathni and makes it a point to wear it on her D-Day. If you have a similar wish, we have something for you. We are sharing with you everything that you need to know about your nathni design.
Take a look at what's hot this season? What are some of the latest nathni designs that you can wear on your wedding ceremonies? How to wear them post-nuptials to create a fashion statement? And a lot more.
1. Nathni: A Regal Piece of Jewellery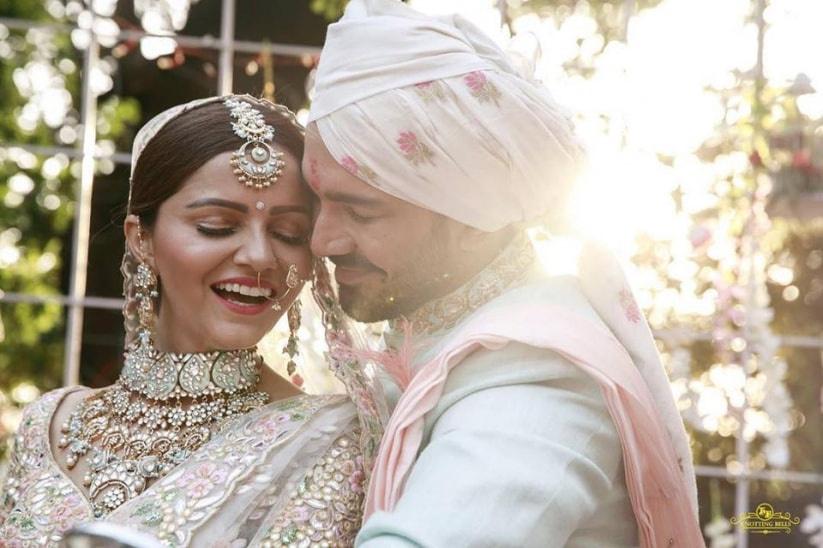 Nathni has always been very popular among the ladies. Right from the ages of kings and queens, the queens and princesses made it a point to always flaunt a beautiful nathni design. With time, the popularity of nathni rose. Today, it is a staple piece of jewellery for the brides. Even the brides, who do not have a nose piercing, get a nose pin for their wedding day.
Whether or not, you have a nose piercing, we will take you to explore the most ravishing nathni designs. Read about the different types of nathni designs that are doing rounds this wedding season and find the one for yourself.
2. Oversized Hoop Nath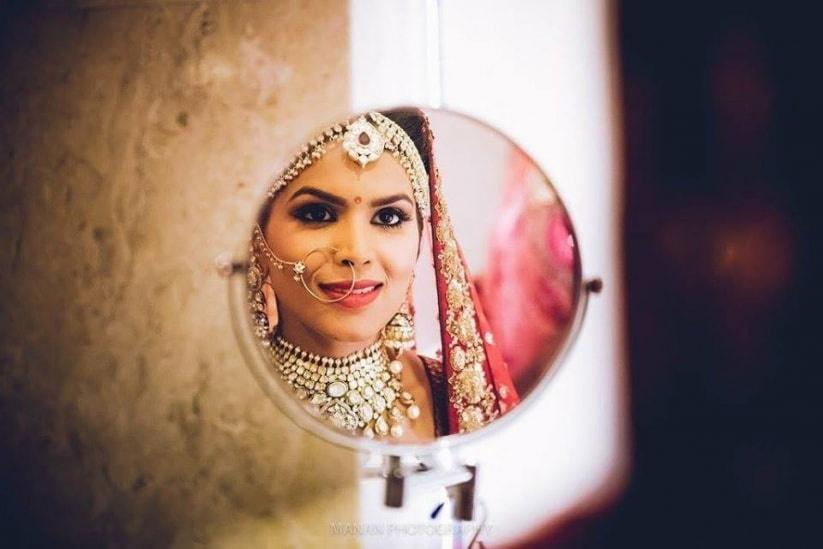 If you are a fan of Bollywood movies, you might have seen the actresses flaunting this kind of nathni design in the period dramas. Whether it's Jodha of Jodha Akbar or Mastani of Bajirao Mastani, the divas wore this beautiful jewellery with utmost panache. You can be a diva too with an oversized hoop Nath.
These Naths come in a plethora of designs. You can go for a nath adorned with Kundans or pearls or keep it very basic with a simple oversized nose ring. You can wear it with or without a chain.
Oversized hoop nath has a very royal appeal. With heavy necklace and earrings, this nathni design simply creates magic.
3. Small Golden Nath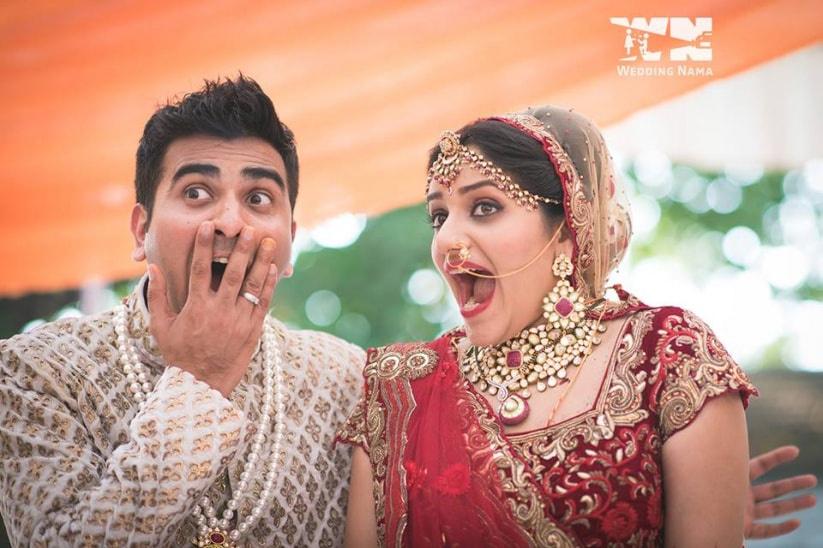 Gold spells elegance. If you are not fond of oversized Naths and are looking for an elegant nathni design instead, you can go with a small nose ring in gold.
A small golden nathni looks very gorgeous and does not cause any discomfort in wearing. You can easily wear it from day to night. You can flaunt this nathni design on any wedding ceremony be it mehndi, sangeet, or Pheras. It goes well with any outfit design or colour, making it one of the best nath designs to consider.
4. Traditional Marathi Nathni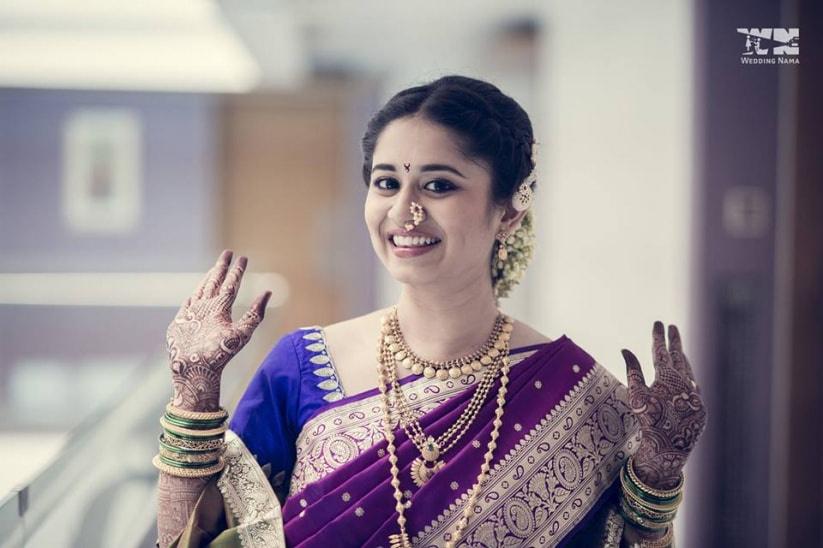 A traditional Marathi bridal look is incomplete without a traditional Marathi nath. These Naths are available in many beautiful designs. You can select one with beads, pearls or gold.
Wear it at the time of your Pheras to be a perfect Marathi bride.
5. Pearl and Kundan Nath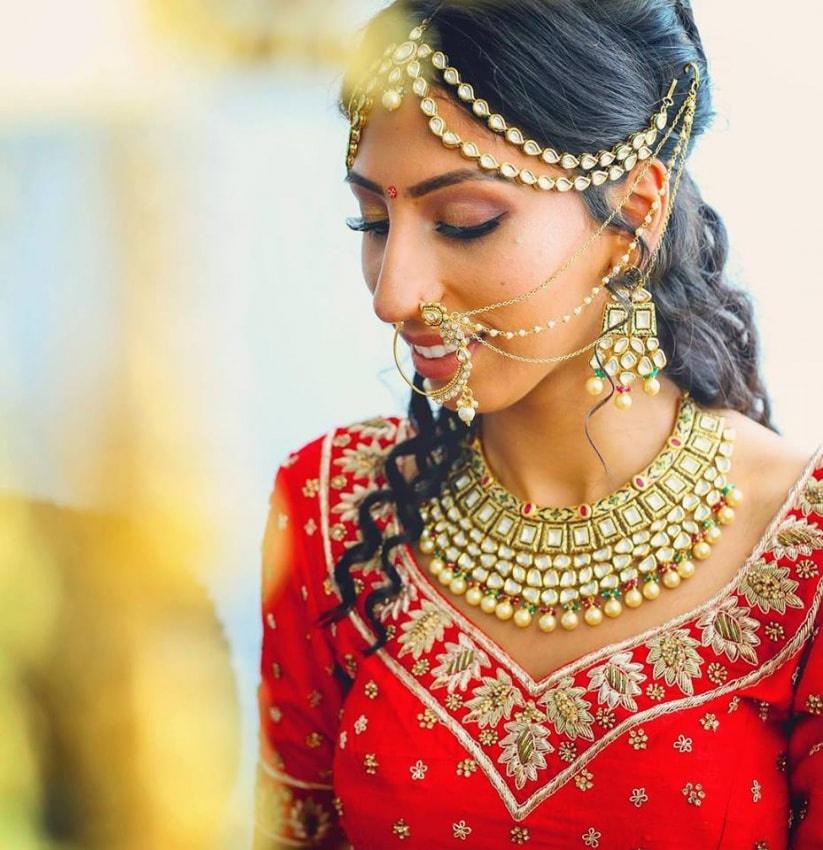 If you do not shy away from going a little overboard, this is a perfect pick for you. A beautiful nose ring, adorned with Kundan and pearls is not for the faint-hearted brides.
This kind of nathni design is decorated with Kundan and little pearls hanging from the ring. You can wear them with multiple chains to add on more drama. Bold and beautiful, it can be worn in Pheras or reception.
6. Oversized Stone-Studded Nath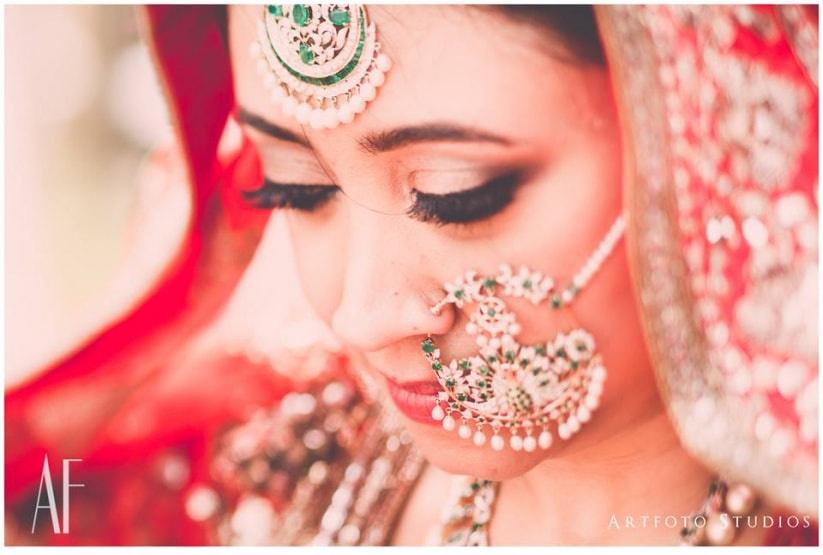 A stone studded nath is all about opulence. Bold, yet graceful, this nose ring enhances the bridal look by leaps and bounds.
You can wear a nath studded with colourful stones and wear it with your bridal outfit creating a beautiful colour contrast. Think of wearing a green studded nose ring with a red bridal lehenga or a blue stone studded nath with green lehenga.
7. How to re-wear your wedding nathni after the wedding?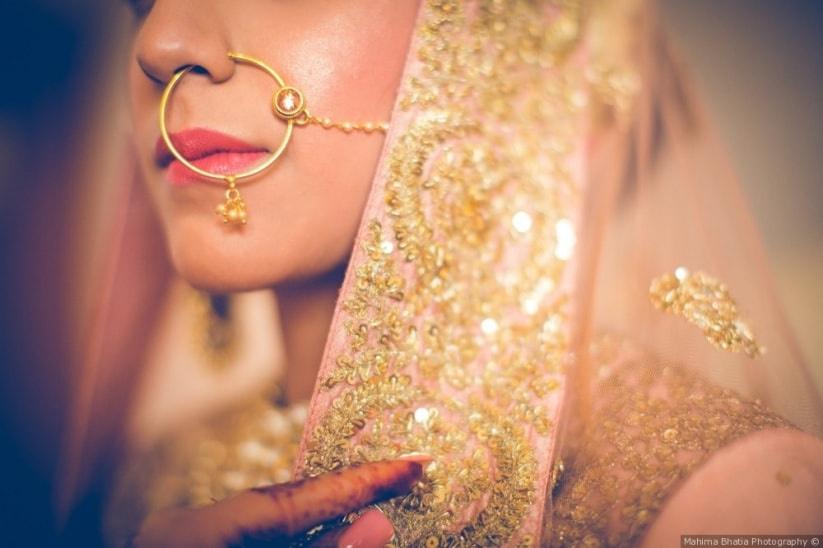 If you are wearing a small golden, pearl or studded nathni on your wedding, you can re-wear it later. A small nose ring can be worn on any traditional occasion other than weddings. Wear it on a festival to turn all the heads. Make sure you strike a stunning pose and have your wedding videographer or wedding photographer capture your moments. You can also check out some of our other bridal nose ring options and choose the one for yourself.
You can also wear a small pearl and studded nath post your wedding.
Now that you have got your favourite nathni design, adorn your nose with this little piece of jewel and give out major fashion goals. Do share your look with us.