Stunning Eid Mehndi Designs To Flaunt At The Next Festive Party
Be it your wedding or a festival, mehndi should always adorn your hands. And you could never have too much inspiration, so check out these Eid mehndi designs.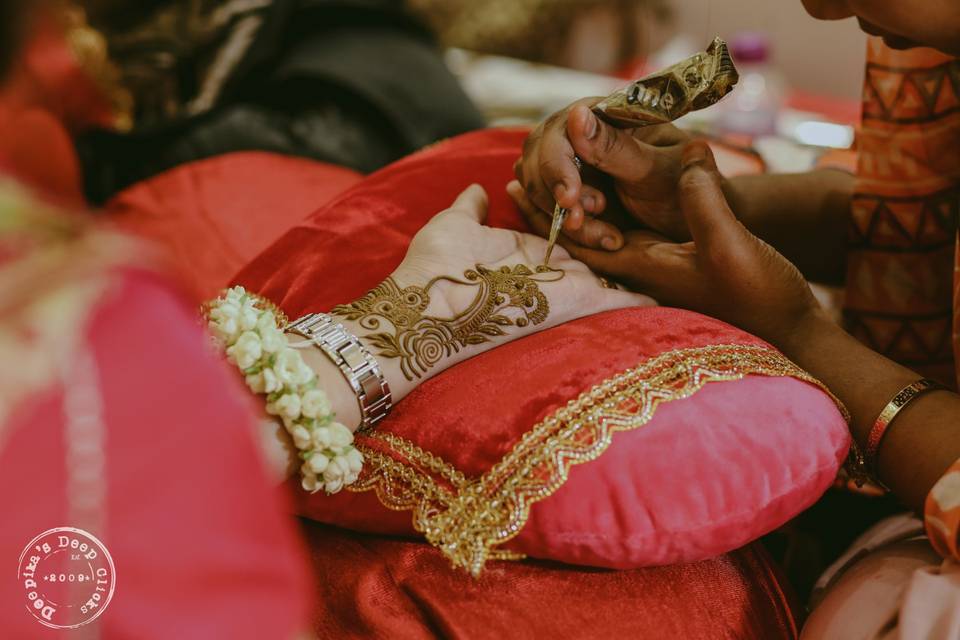 Mehndi a form of body art made using the finest of henna leaving behind dark brooding stains of flowers, Arabic designs and other motifs has always been a favourite of Indian women and girls. This temporary decoration has so much significance in our culture and ultimately has always been around to mark festive occasions and celebrations.
From simple Roka ceremony to a grand festive celebration, you can always choose to get a nice mehndi design painted on and so you could never have too many pictures of mehndi bookmarked. Hence, we bring to you a collection of some beautiful Eid mehndi designs we spotted this year which would be perfect for any occasion for a bridesmaid or even the bride to flaunt throughout the year.
Latest Eid Mehndi Design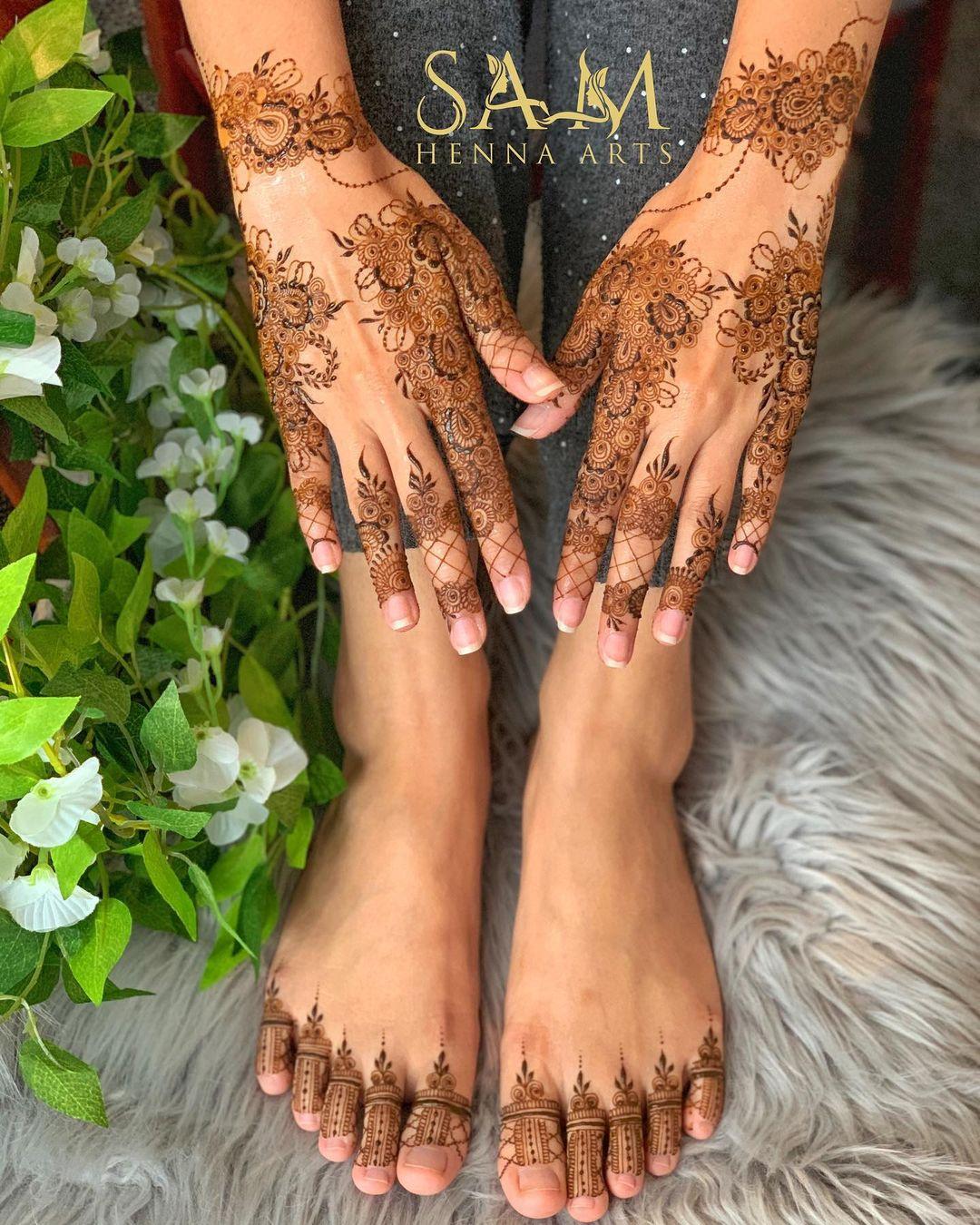 Image Credits - Sam Henna Arts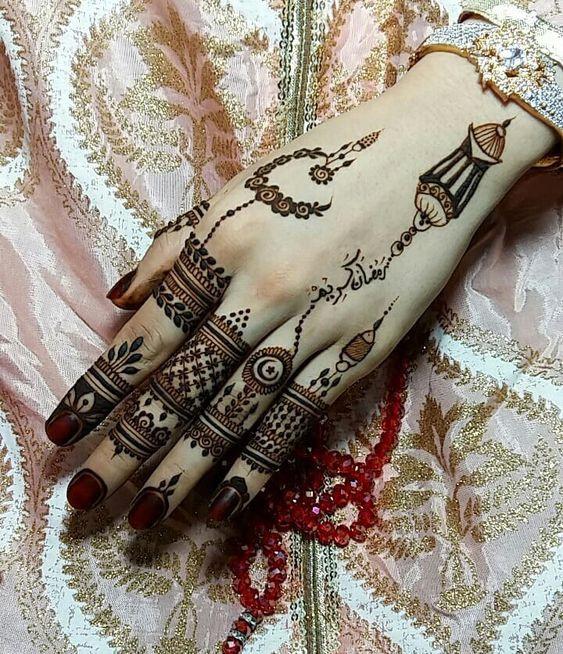 Image Credits - Pinterest
Modern Eid mehndi designs are mostly Arabic and modern in style with their patterns which have something for every mehndi lover. Starting from bold down to the minimalistic, the intricate patterns forming Jaals and even flowers the designs are simply to die for. So without more discussion, let's leap right into these latest eid mehndi designs.
Simple Mehndi Design for Eid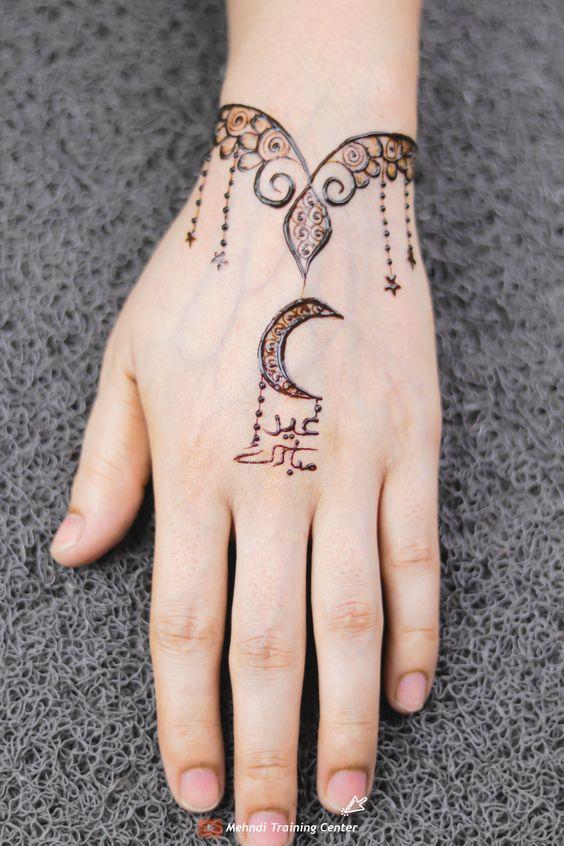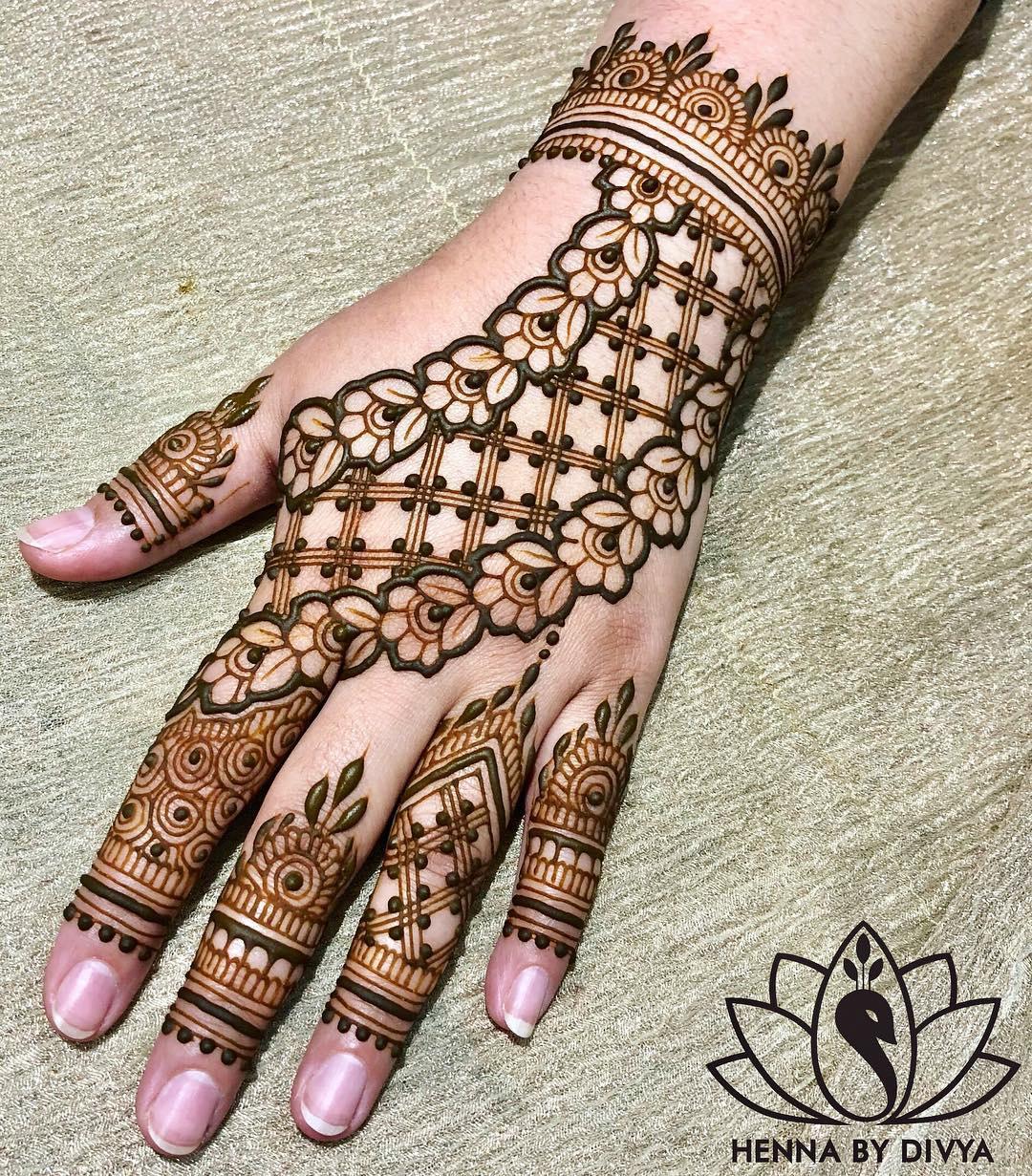 Image Courtesy: Henna by Divya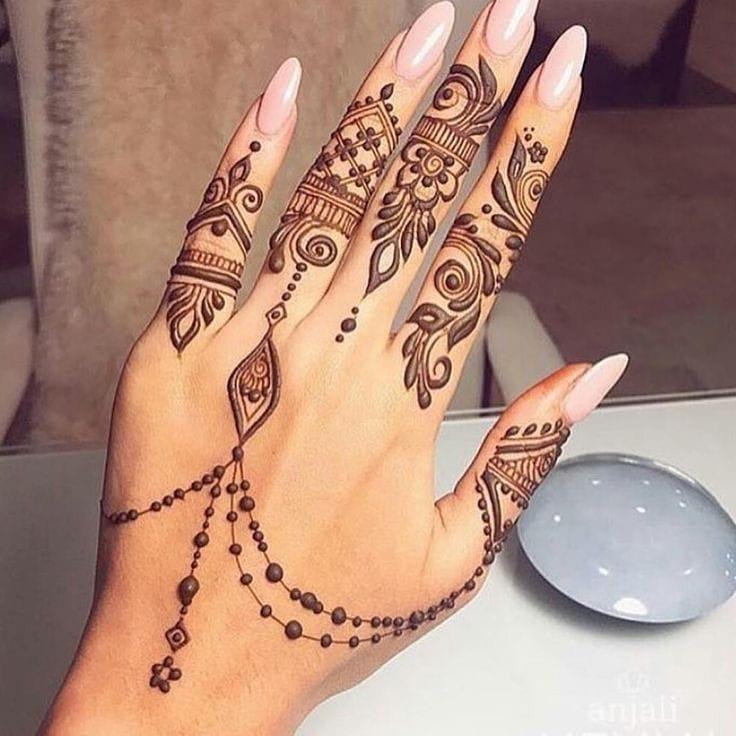 Image Credits - Mehndi Designsholic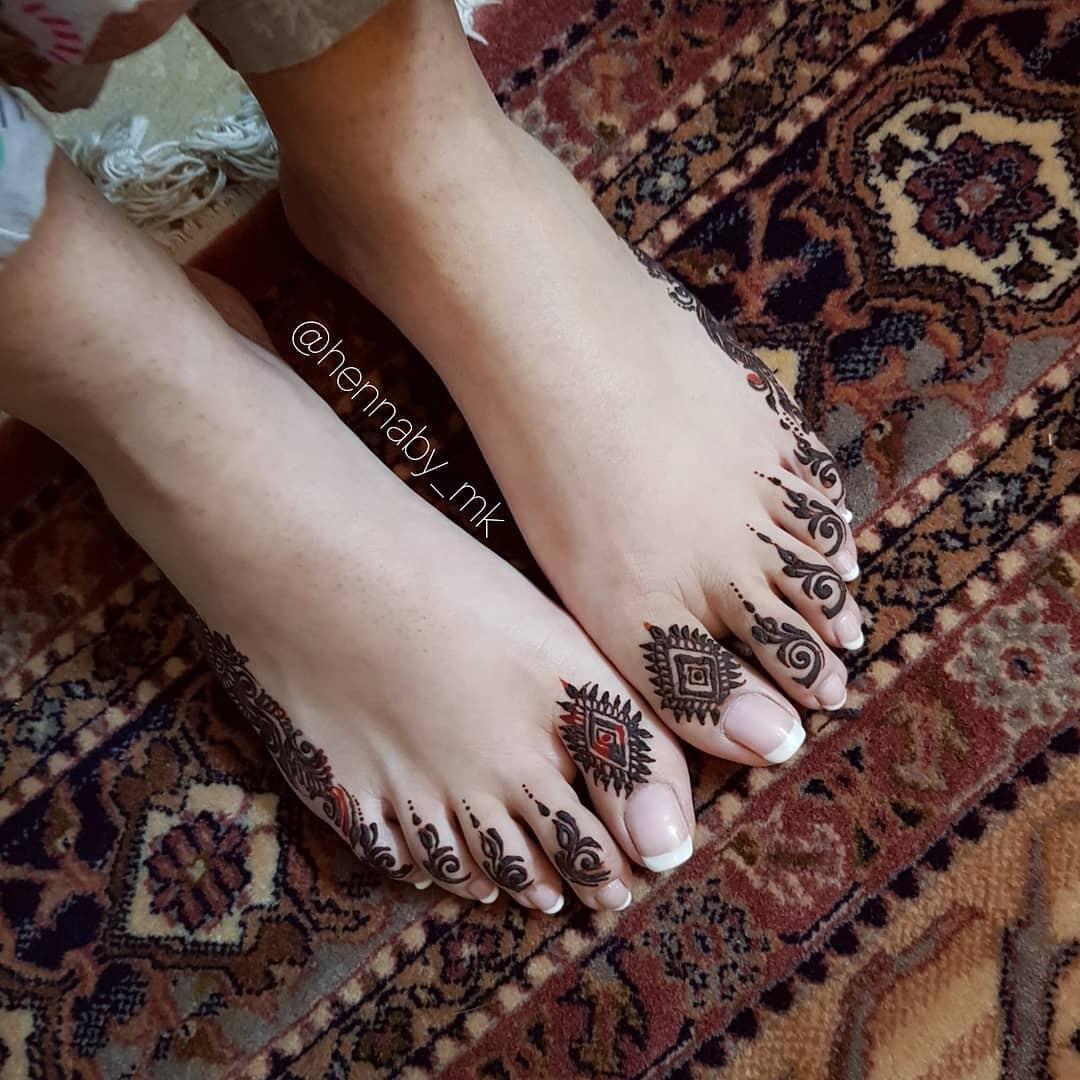 Image Credits - Henna by MK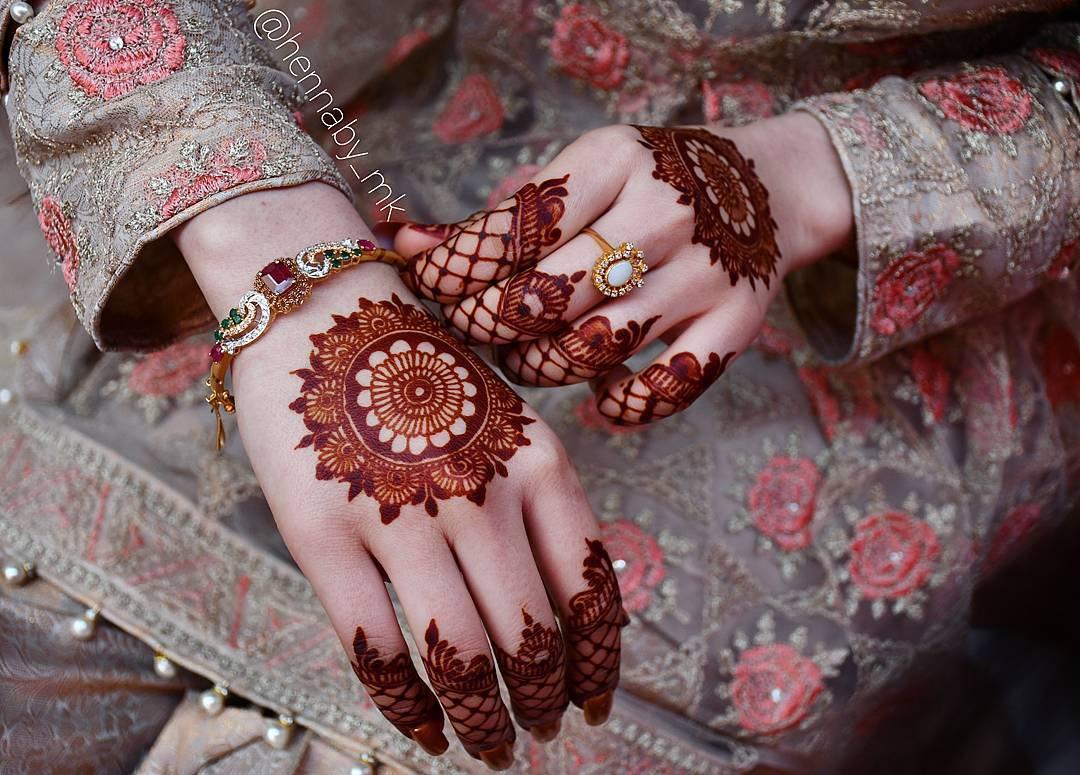 Of all the Eid mehndi designs, these designs are easy, simple and classy. Despite its simplicity, these mehndi patterns makes quite an impact owing to the hand-jewellery like pattern connecting one finger design to the band on the wrist. The ladder-like pattern adorned with the flower on leaf motif is well complemented with different designs on each finger and ultimately the thin band of lines. This is also perfect for bridesmaids. The later two are popular simple mehndi designs for Eid. They can be carried with elegance and grace.
Arabic Mehndi Designs For Eid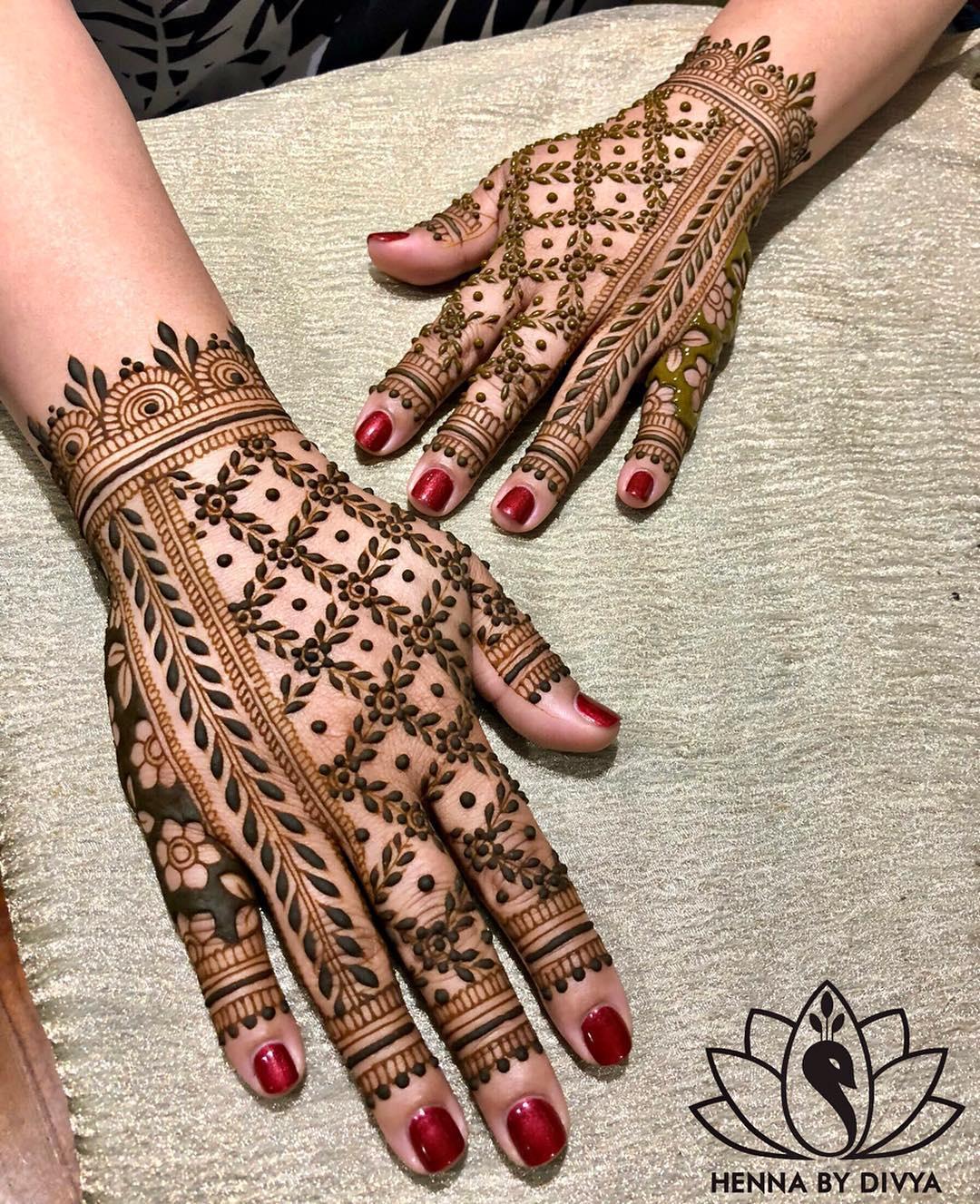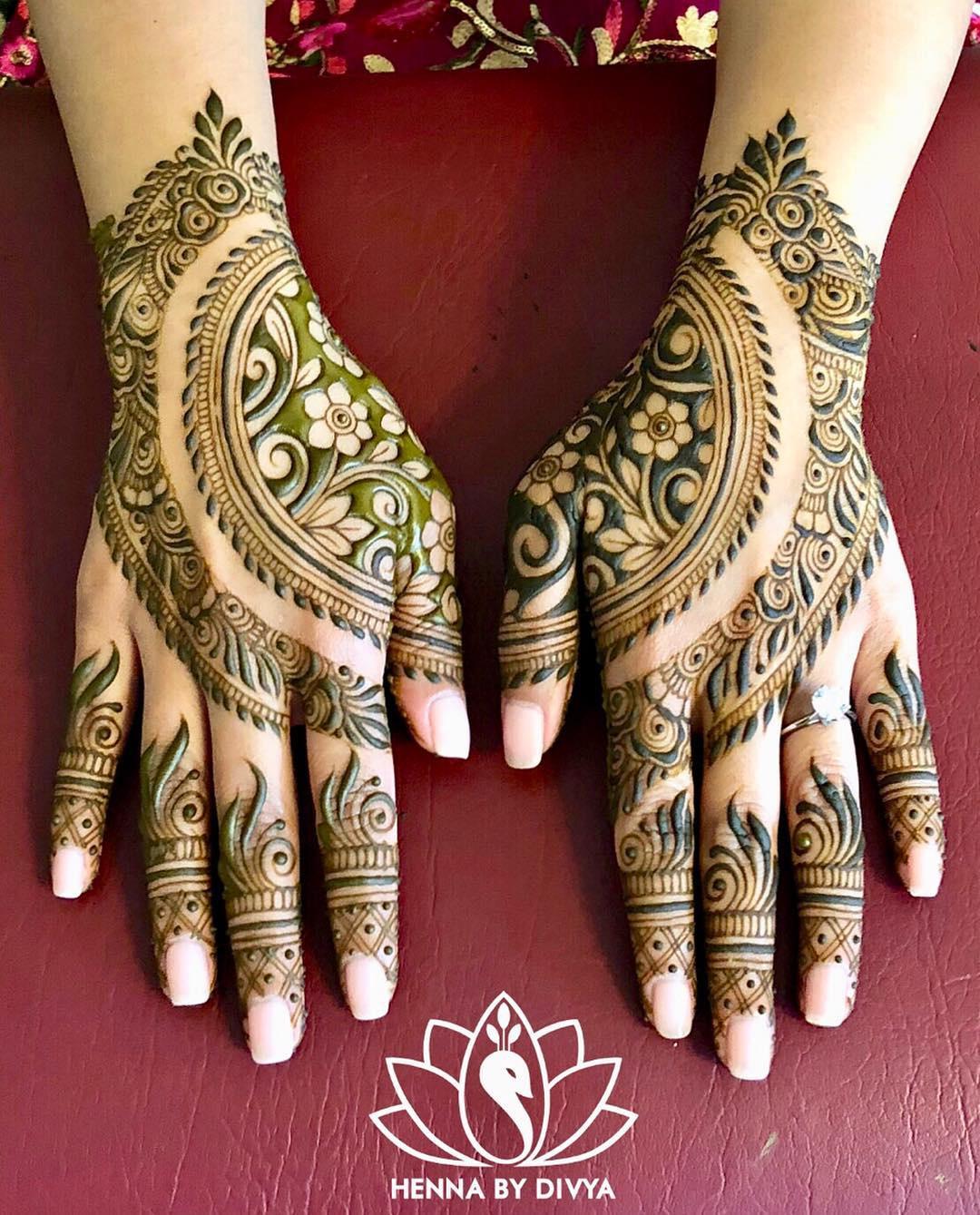 Image Courtesy: Henna by Divya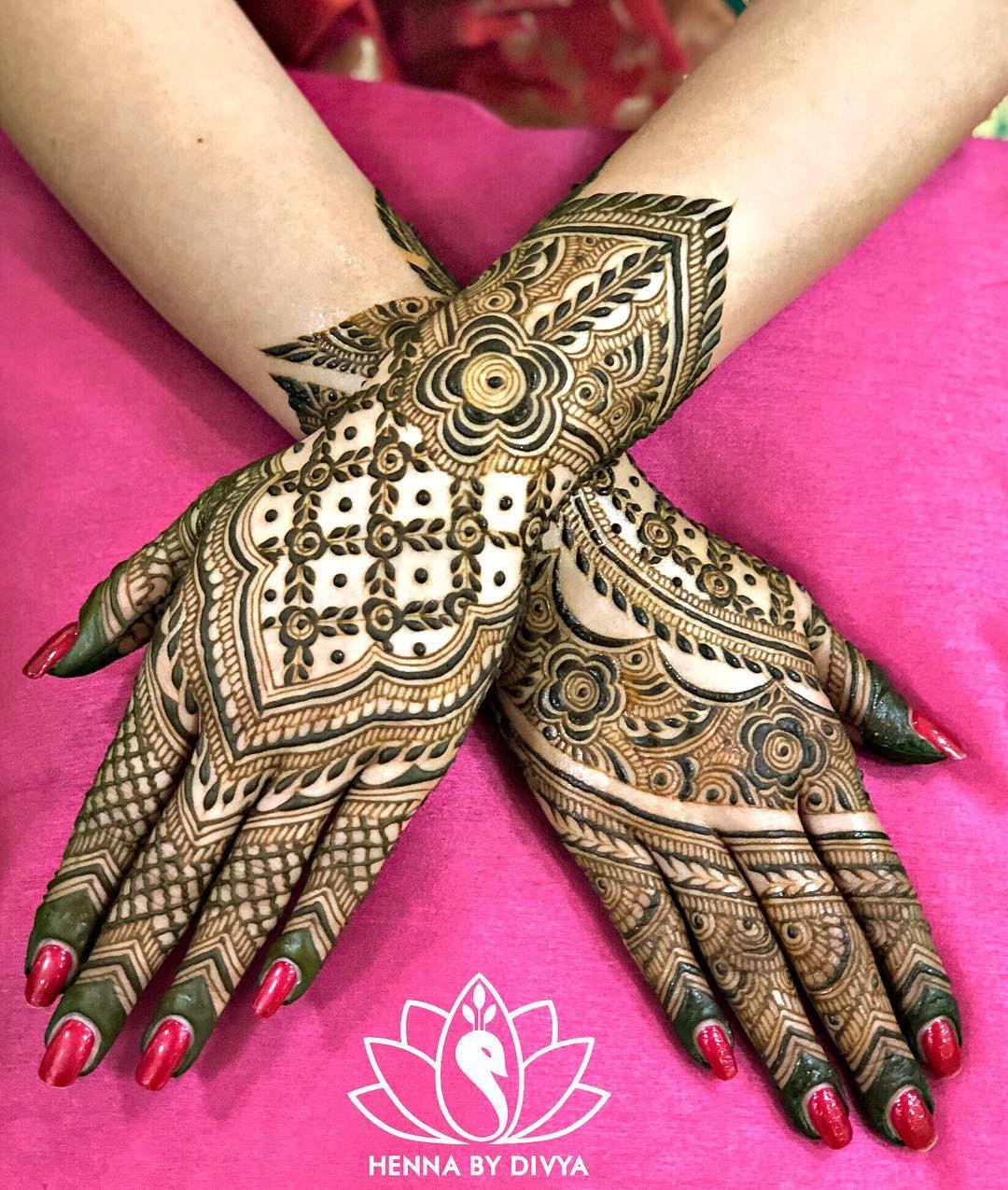 These trendy Eid mehndi designs have the best of all little details which make Arabic mehndi designs so loved. Unlike other Eid mehndi designs where spacing was very crucial, these one is all jammed into one yet without compromising on the intricate thin lines and patterns. The neat and precise strokes of these henna designs make this Eid mehndi designs all the more special!
Best Eid Mehndi Designs
Image Courtesy: Henna by Divya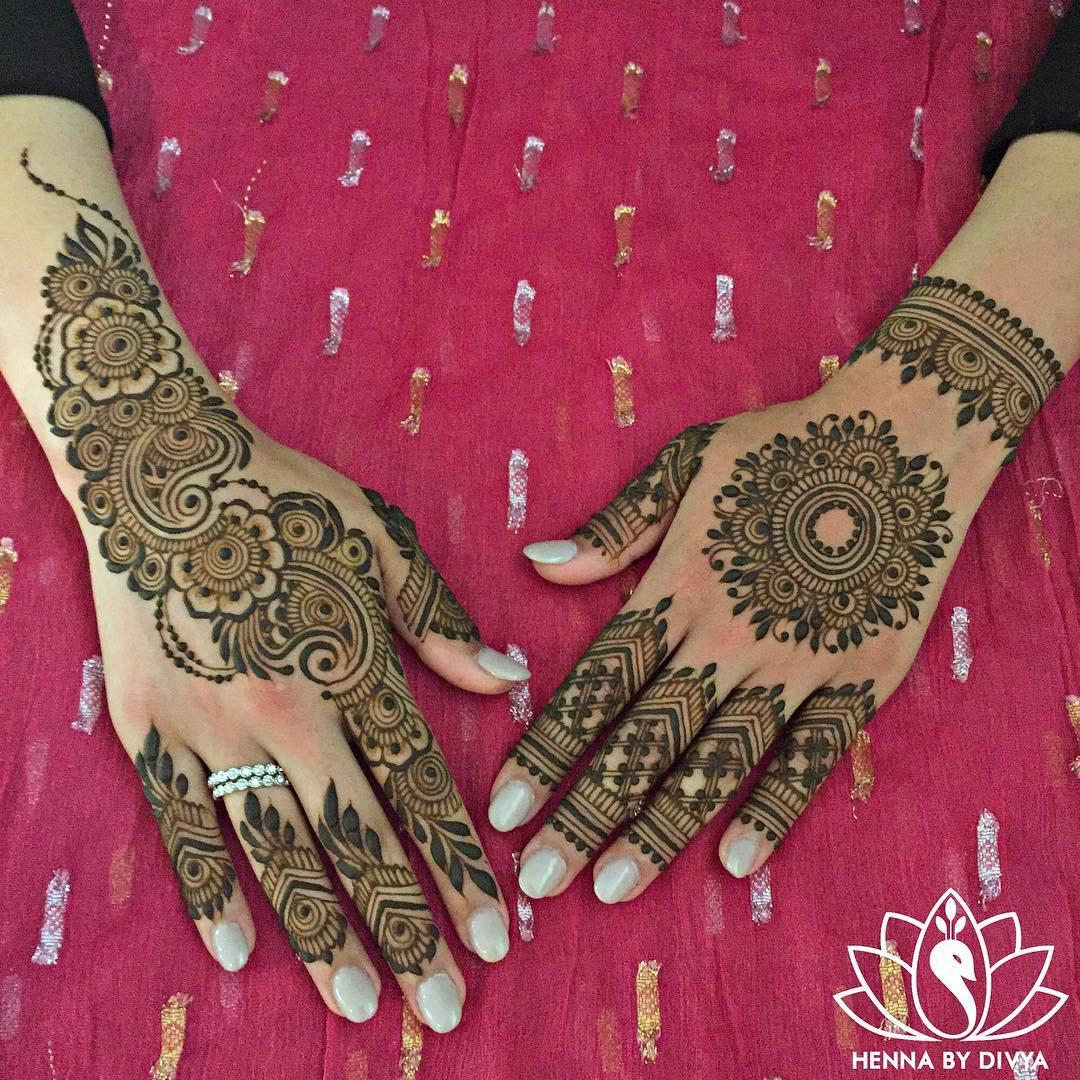 Image Courtesy: Henna by Divya
Confused between two Eid mehndi designs and want the best of both worlds? Well, you don't have to choose anymore. Many girls choose to get two different patterns on each of their hands and honestly if it sticks to the same school of designs like Arabic it will blend well and seamlessly together making it seem like a whole big image. And these Eid mehndi designs is a classic example! While through the Eid mehndi designs we featured rather simple mehndi designs perfect for festivities we could not help but feature some heavy mehndi designs which too would blend perfectly on a festive occasion! Just look at the mandala-like flower pattern in the middle of all the layers of different lines, flowers and Jaals.
Scintillating Eid Mubarak Mehndi Designs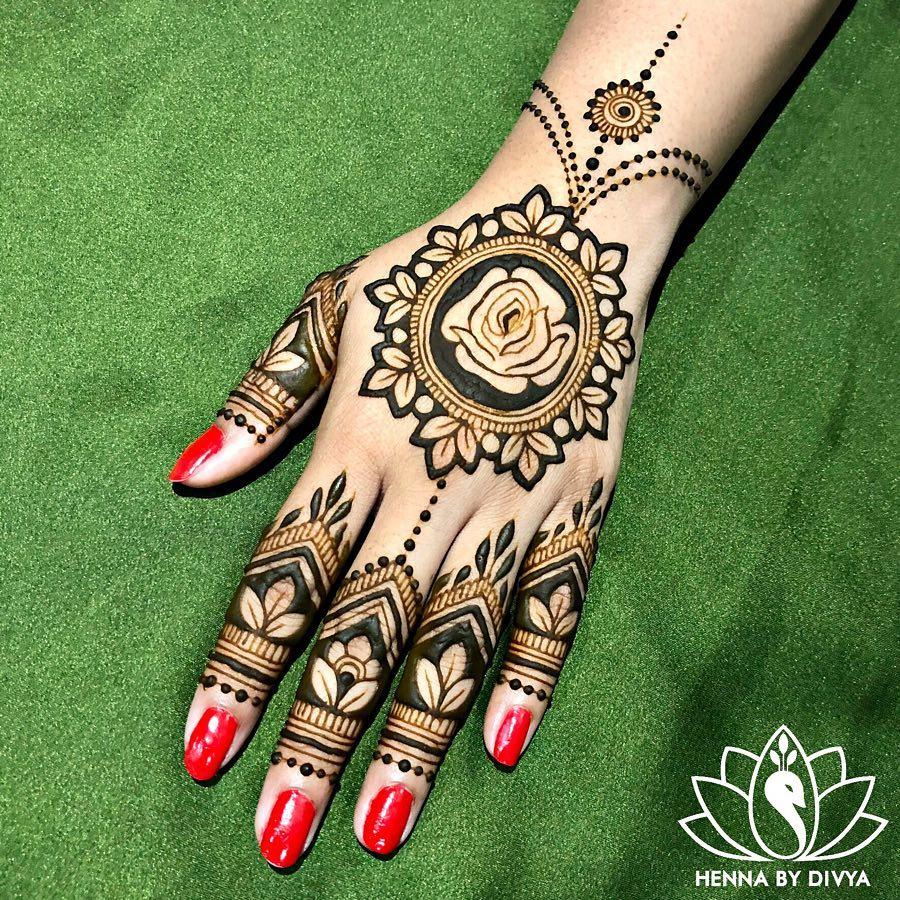 Image Courtesy: Henna by Divya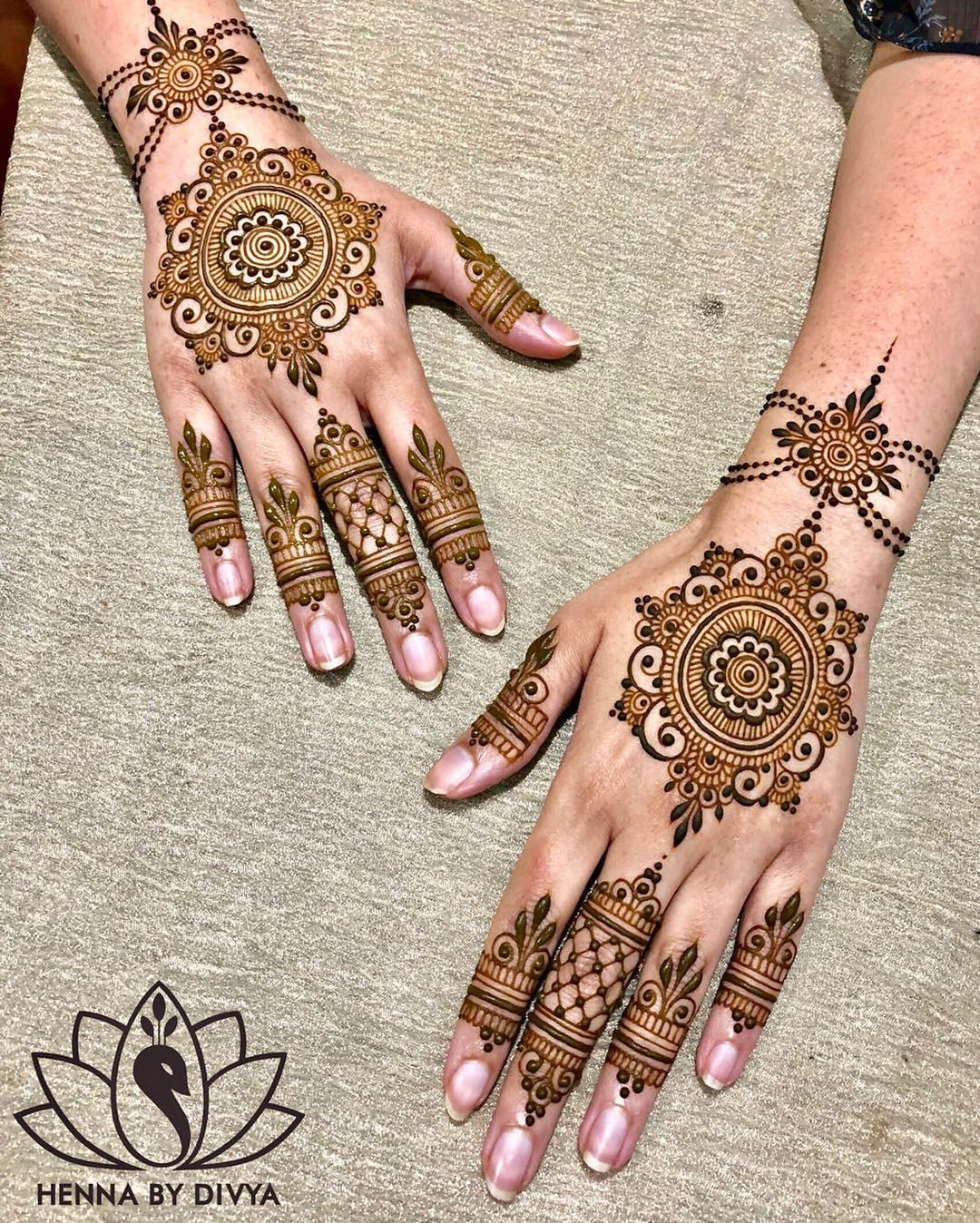 Image Courtesy: Henna by Divya
These Eid mehndi designs for those looking for something simple and elegant featuring thin strokes of mehndi. In the first mehndi design, the charm like the design on the wrist tied together with chains of dots and the mandala of swirls with the same pattern across all fingers adds to the simplicity of this design. This is perfect for festivities and bridesmaid to have fun while also enjoying a simple mehndi art. Have a motif or personal symbol in mind to give your Eid mehndi designs that extra edge? Well, this design is perfect for those looking to personalize their Eid mehndi designs. With a simple flower design adorning the fingers drawing focus to the centre where a rose takes focus balanced with the dotted hand jewelry impression! As shown in the second design, you could choose to replace this rose with an element you want to include.
Each of these Eid mehndi designs though distinct from one another had a few features in common! Starting right from the neat strokes, to simple motifs and perfectly merging designs each pattern seems so thought out making for perfect inspiration images to show your mehndi artist before the next big function you have to attend! So, don't forget to bookmark this page for reference.
So which of these Eid mehndi designs did you like the most? Do let us know in the comments below.
With Words by Vaishnavi Sinha