Thali Design: A Few Traditional Thali Designs That Will Make You Want to Wear One Right Away
A thali is the sacred gold thread worn by South Indian brides post-wedding. Here is everything you need to know about the significance of a thali and a few traditional thali designs that we think you will like.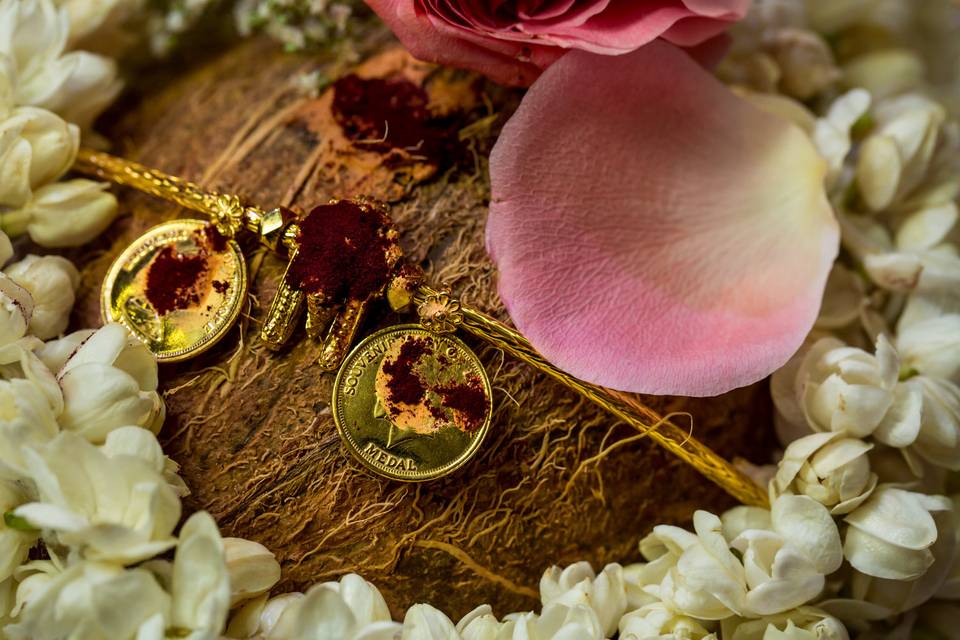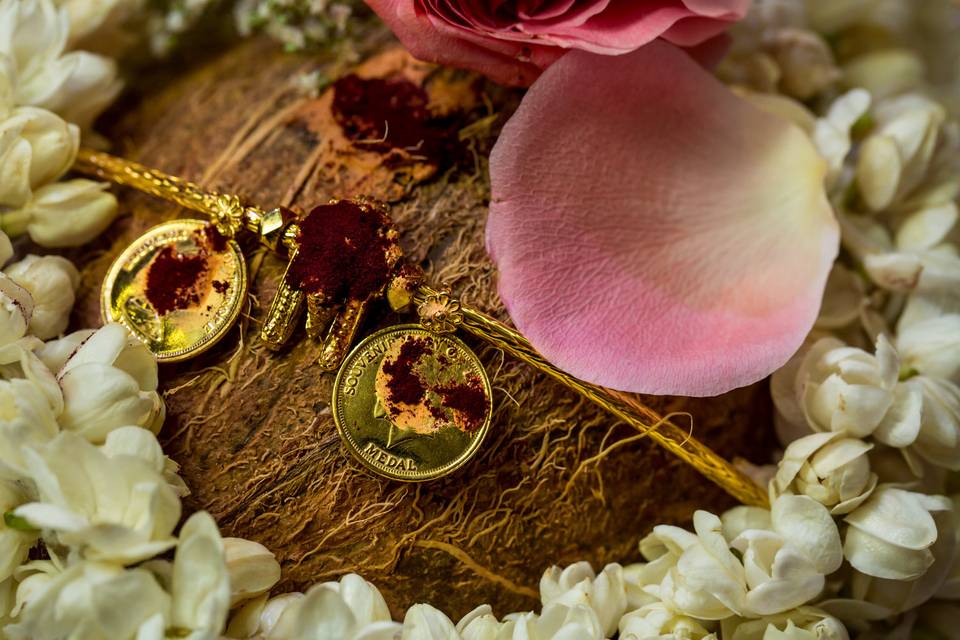 Image Courtesy: Impressions by Anuj
A marriage, they say, is a match made in Heaven and materialised on Earth. This is probably why there are so many traditions and rituals connected with a marriage. The groom tying a sacred thread around the bride's neck is just one such tradition in the Tamil wedding ceremonies, which has a lot of significance for any Tamil bride.
The sacred thread/necklace is called many different things in different cultures - one such popular term is the Mangalsutra, in Kerala weddings it is known as Minnu, in Maharashtrian weddings it is known as Vati and so on.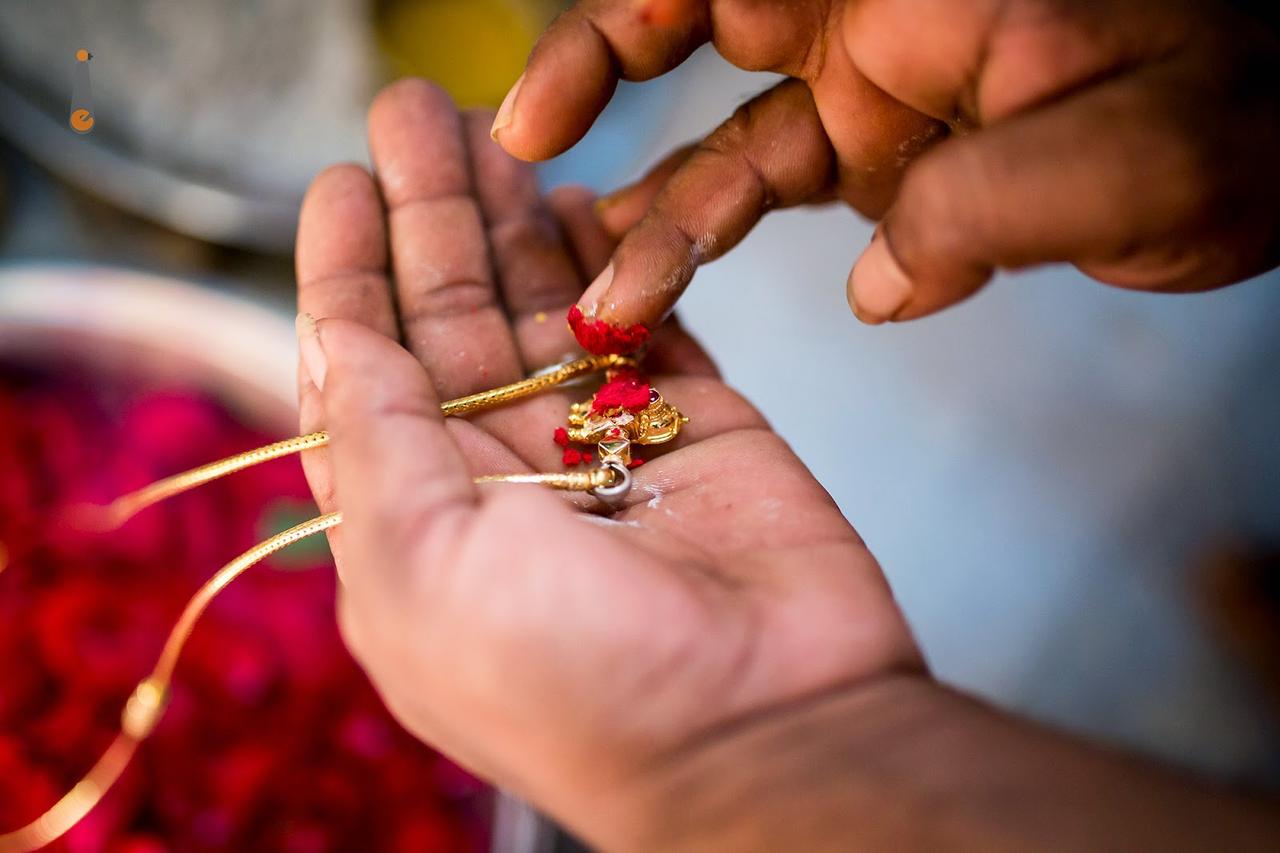 Image Courtesy: Elangovan Subramanian
In the Tamil culture it is known as a Thali or Thirumangalyam. The Thali symbolises the true meaning of marriage and has a lot of significance in the Hindu culture. It is not just an ordinary ornament that signifies that a woman is married, but it has a lot more meaning than that. "It is a mark of respect, love and dignity which is presented to the wife by her husband on the auspicious wedding day".
Apart from this, there are many reasons why a Thali (or Mangalsutra) is of such significance.
The significance of a Thali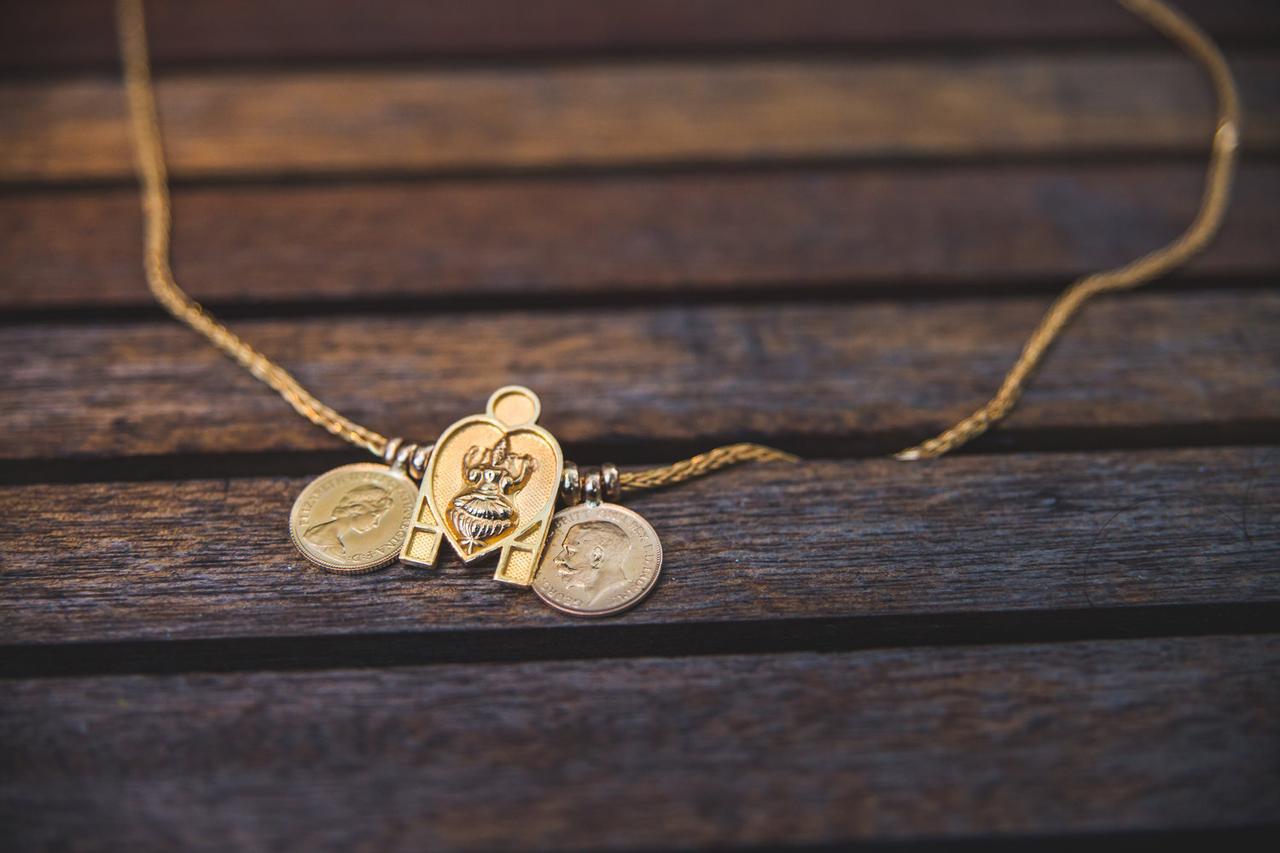 Image Courtesy: Impressions by Anuj
A Thali is the mark of love, respect and a lot more. It is either adorned in a sacred yellow thread in or in a gold and black beads chain. Here is everything you need to know about its importance for a Tamil Hindu bride:
1. "A Thali is believed to help regulate a woman's blood pressure". It is often said that the Thali should be in direct contact with the body because the friction keeps the level of blood pressure in control.
2. When worn in a black and gold beaded chain, the gold beads represent Goddess Parvati and the black ones stand for Lord Shiva. The beads are also a symbol of the various emotions and efforts that go into making a husband's and wife's relationship strong.
3. Since gold is a symbol of prosperity and well-being, the gold in a wedding Thali is said to bring good luck, happiness and prosperity to the woman's family.
4. The Thali is also a charm that is believed to ward off the evil eye. Each black bead has powers to absorb negative energy and protect the woman, her husband and her family from harm. All these are the reasons why a Tamil bride keeps her Thali very safely and wears it with much care. Breaking or losing it is considered a bad omen and therefore women take good care of it. Millennial brides have modernised their Thali designs to an extent but even they respect and value it just as much.
Designs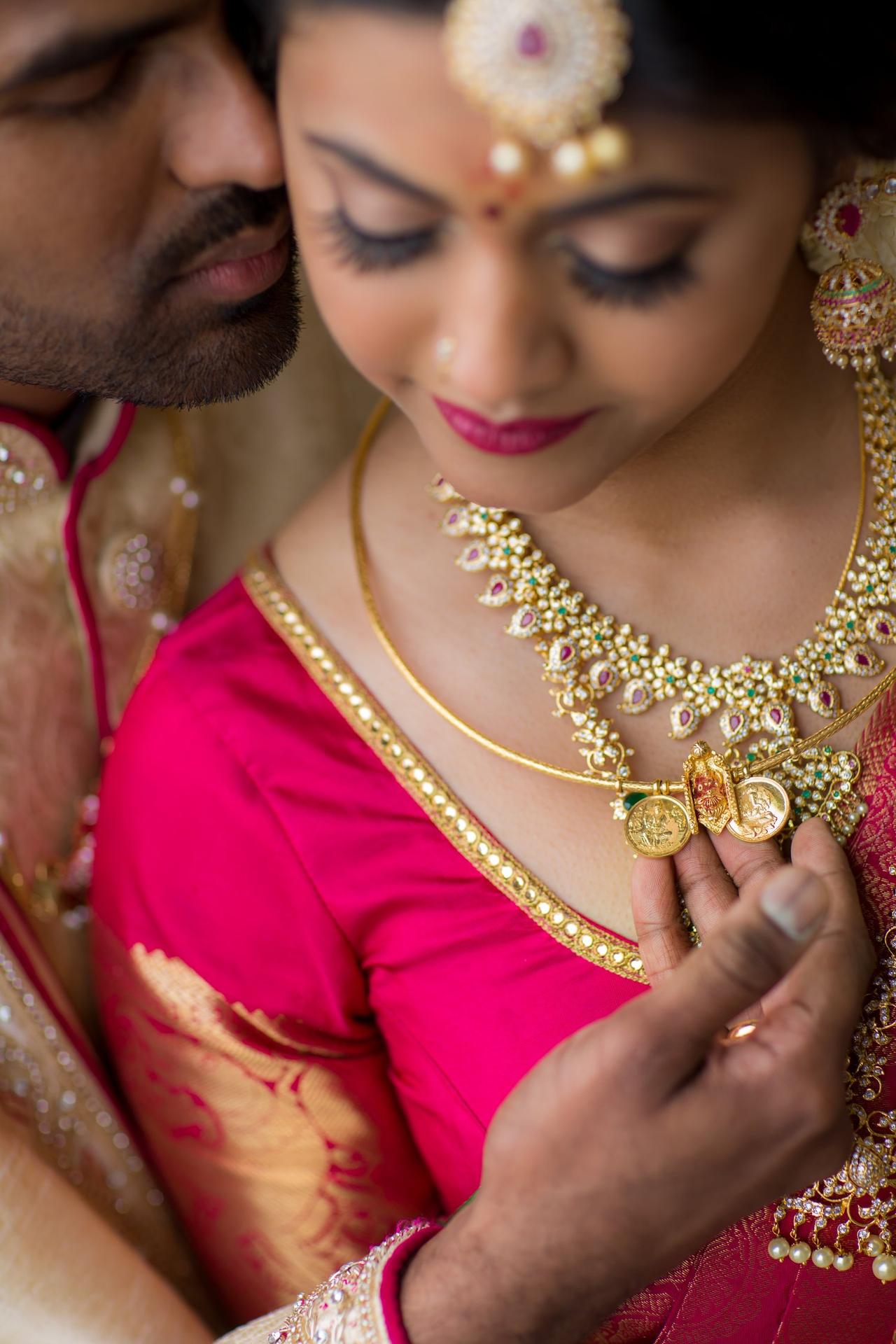 Image Courtesy: Impressions by Anuj
A Thali can be of many different shapes and sizes, a few of them being Maangalyamu, Ramar Thali and Bottu. The significance of all these is the same, with slight variations in their designs. The followers of Lord Shiva has three horizontal lines in their Thali design while the followers of Lord Vishnu have three vertical ones. These are the minor differences that are there in each design. But at the end of the day, their meaning remains the same. Irrespective of whether you are a traditional bride or a modern one, here are some different Thali designs that we came across and which we think you will love. These are a perfect mix of modern and traditional and will make you go wow.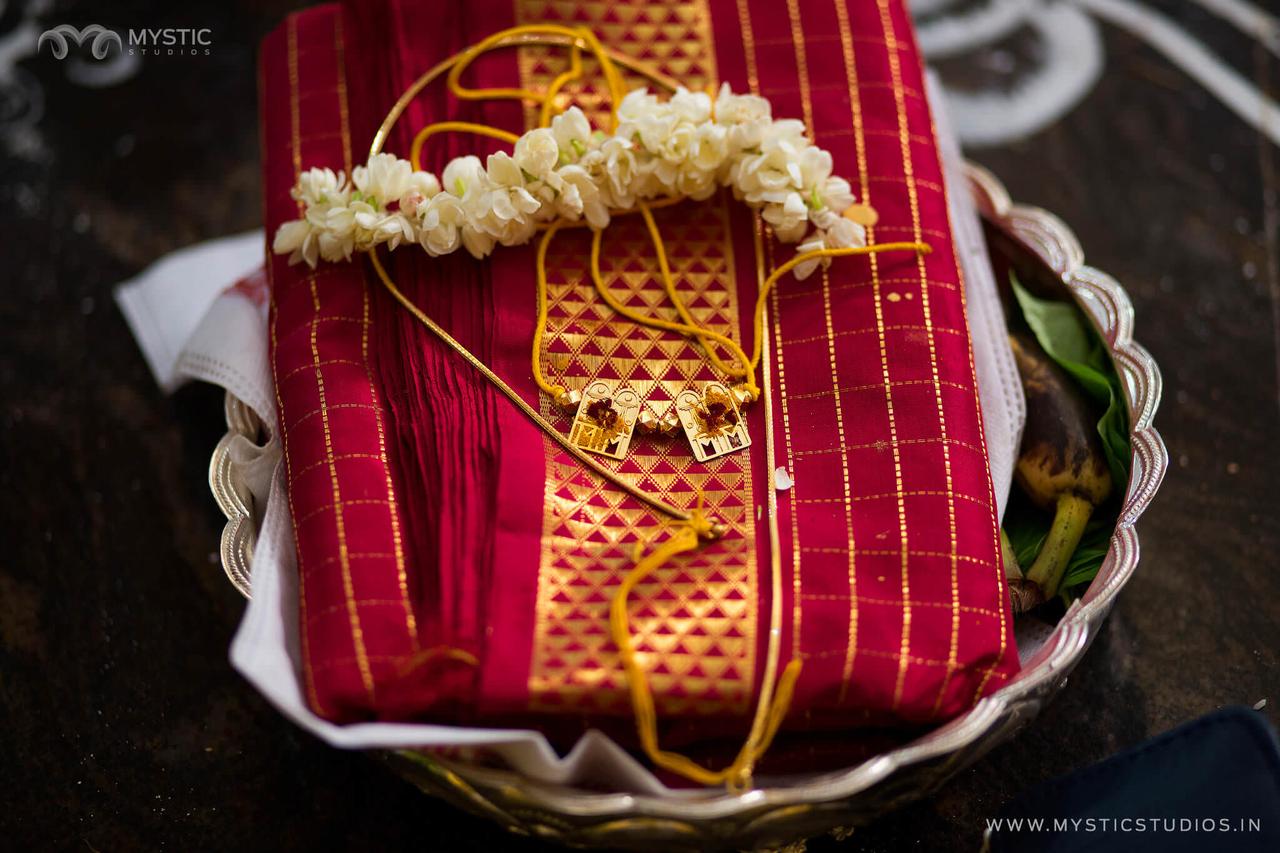 1. The Ramar Thali way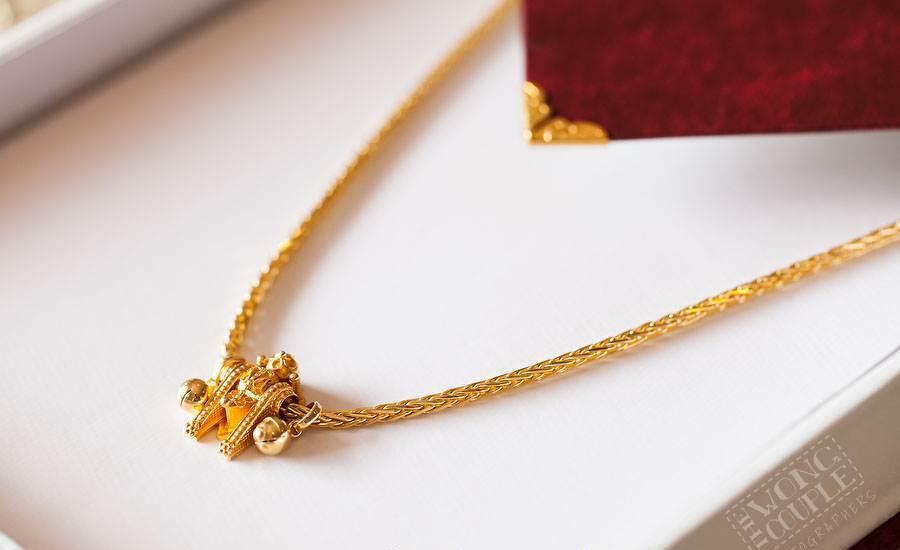 Image Courtesy: South India Jewels
This is the most traditional and well-known Thali design out there. It is called the Ramar Maangalyam design and is worn by most South Indian brides. You can always mix modern with traditional by customising your Thali design and adding diamonds and other precious stones to it.
2. Minimal at its best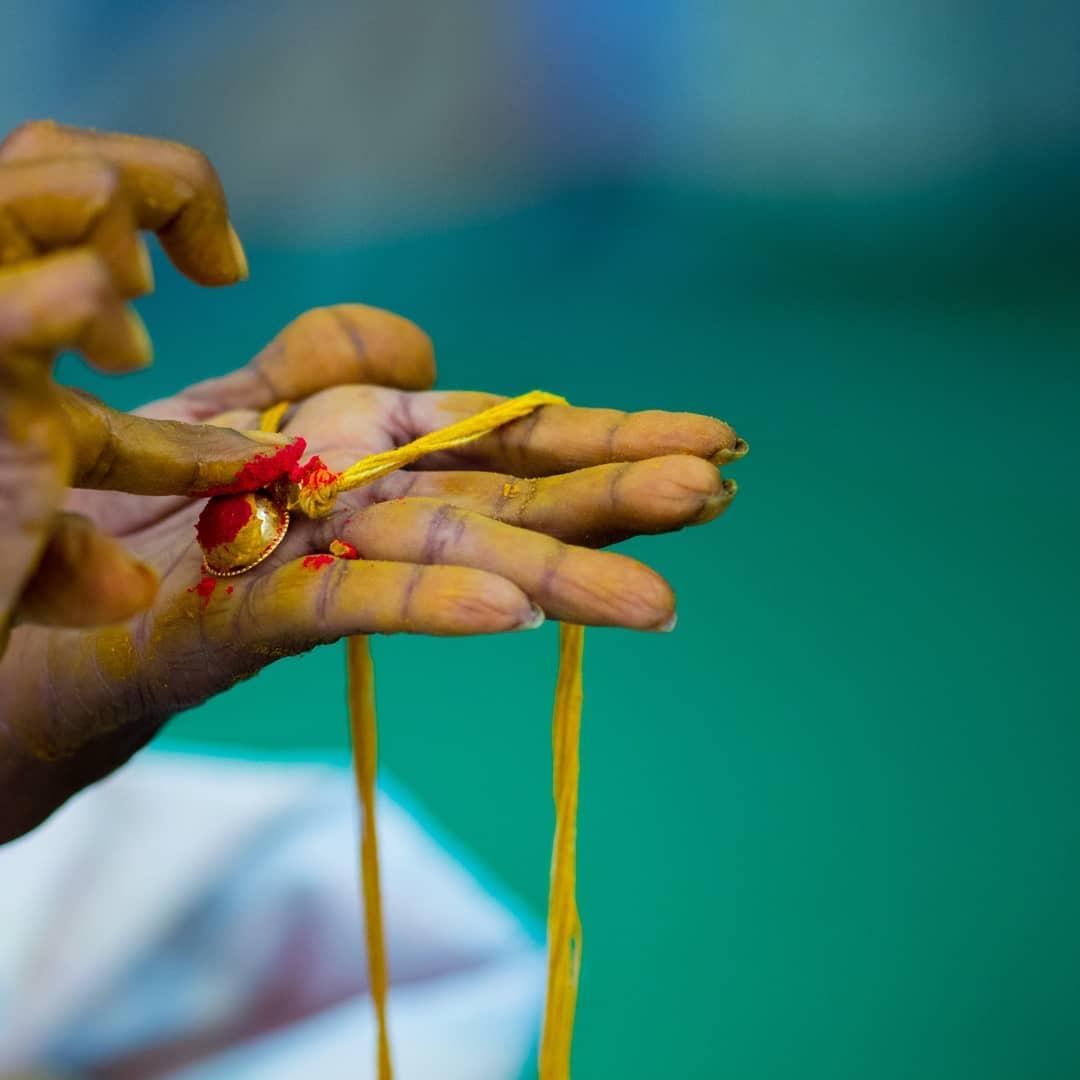 Image Courtesy: Weddings by Naveen & Renu
This Thali design is called Pottu Thali and is another very famous and much-worn design. It is simple and minimalistic and has a certain charm to it. The two red beads add a very subtle modern touch to it.
3. Of prosperity and good luck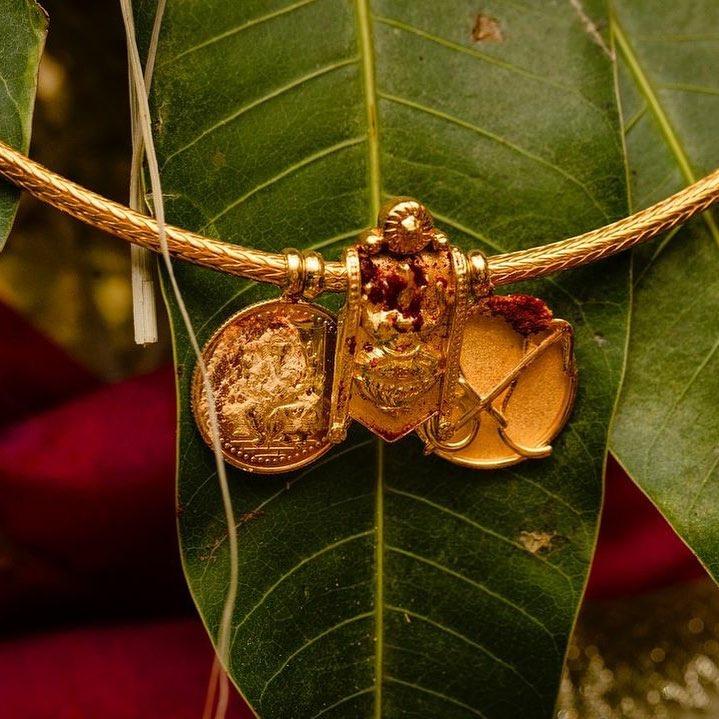 Image Courtesy: VHV Jewellers
A Thali stands for prosperity and good luck, and what else signifies these two aspects better than Goddess Lakshmi herself, right? Thali designs with an impression of Goddess Lakshmi on them are quite famous and a perfect way to embrace tradition in the best way.
4. Classy and elegant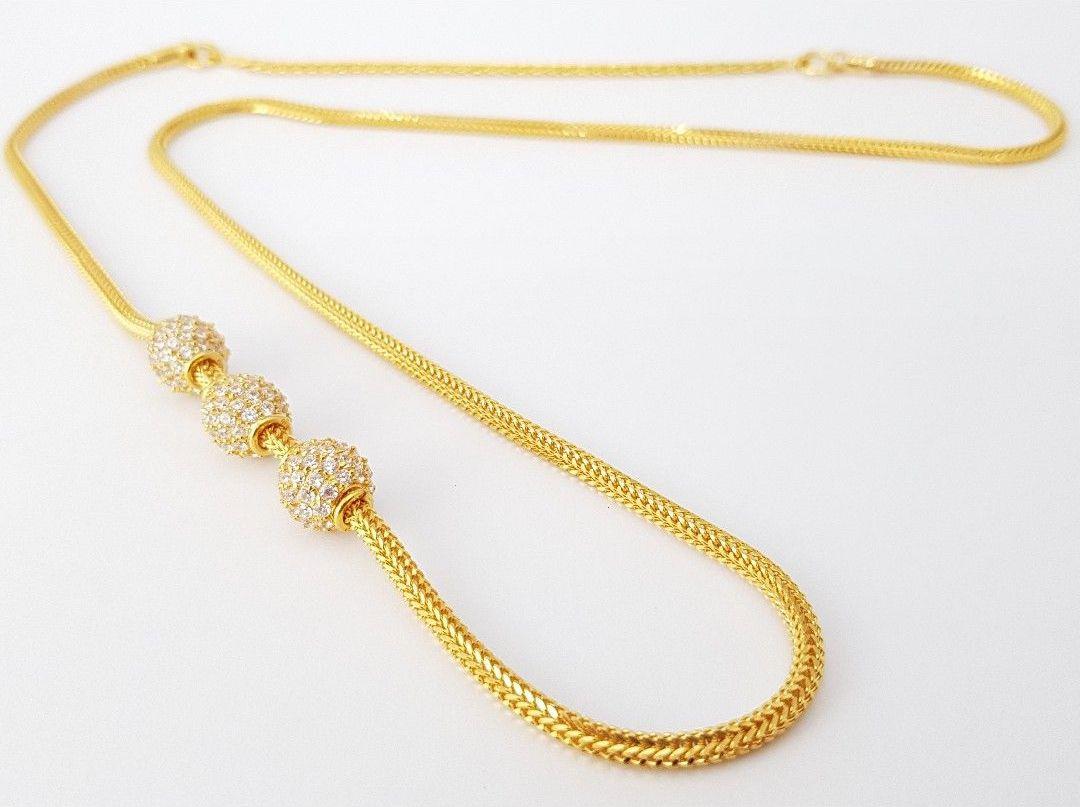 Image Courtesy: Pinterest
If you want to wear your thali every day, then you should opt for something small and easy to carry. But hey, do not compromise on the elegance factor.
5. 'Coz traditional is best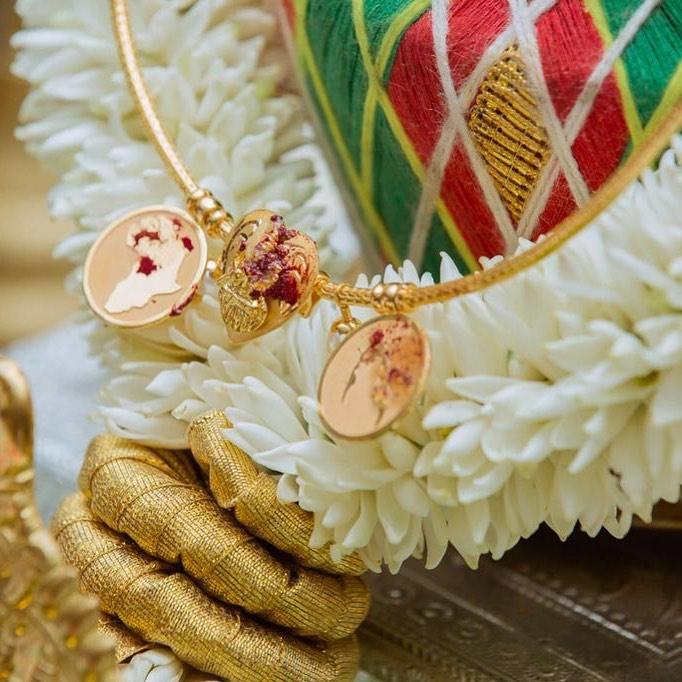 Image Courtesy: Western Jewellers
This is the most simple and basic Ramar Thali design. While it is very traditional, its size makes it perfect for everyday wear and a great option for the modern bride. A perfect mix traditional and millennial, we say.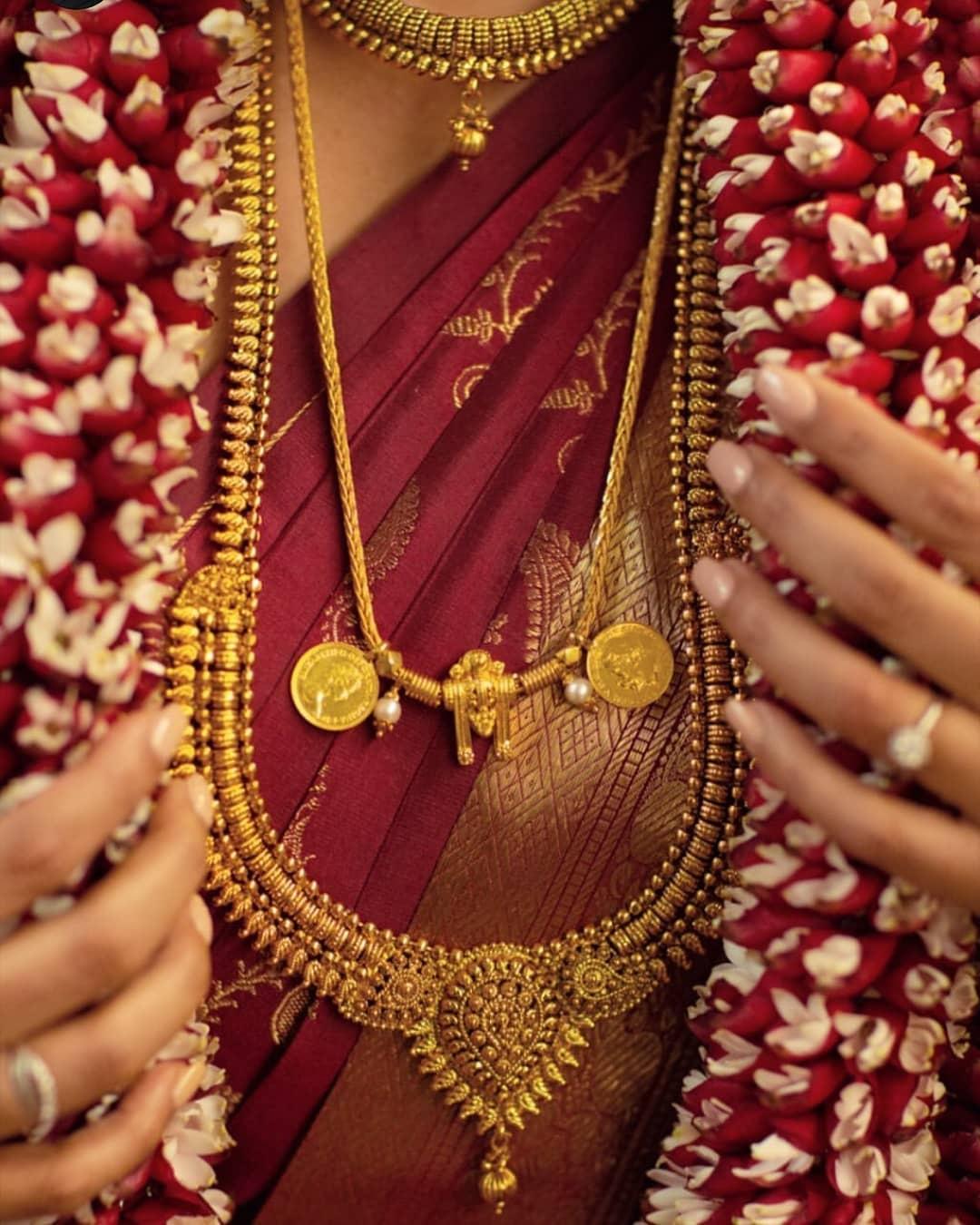 Image Courtesy: Suseela Boutique
These are just a few types of Thali designs that we think are perfect for the modern-day bride. You can always ask for customisations and personal touches that resonate with your taste. The Thali is a beautiful ornament and even if you make a few tweaks in the design, its significance does not change at all. So, chill and find that perfect Thali design for yourself. Make sure you find the right one because after all, it will be one of your most prized possessions.
If you are a Tamil bride looking for your perfect Thali design, you can get in touch with the super talented and artsy jewellers on board with us to get yourself a customised Thali for the big day!