Crop Top Lehenga Trends That You Should Keep An Eye Out For
Your wedding is just around the corner and you are still looking out for options on how to ace your bridal outfit? Then, we suggest that you should check out the newest fashion rage: crop top lehengas.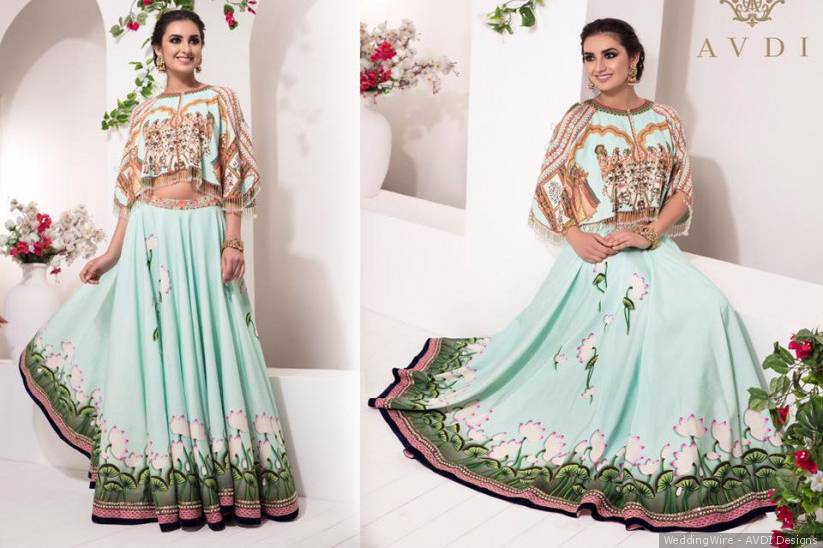 With the ever-changing trends in the wedding industry, the fashion-quotient of weddings also changes with time. And the newest trend that we are spotting on every block are brides wearing the crop top lehenga. The typical, heavily embroidered lehenga choli has now taken a backseat and going minimal is in vogue.
Not only does a crop top lehenga ease out the look for you, but it also brings in the right touch of modern and western fashion with an Indian touch. In addition to raising the fashion bar, the best thing about a wedding crop top lehenga is that they are not for a certain restricted body type and can be adorned by every bride, be it a petite bride or one with an hourglass figure.
But before selecting your crop top lehenga, go through 3 things to keep in mind before splurging on one!
1. Know your cut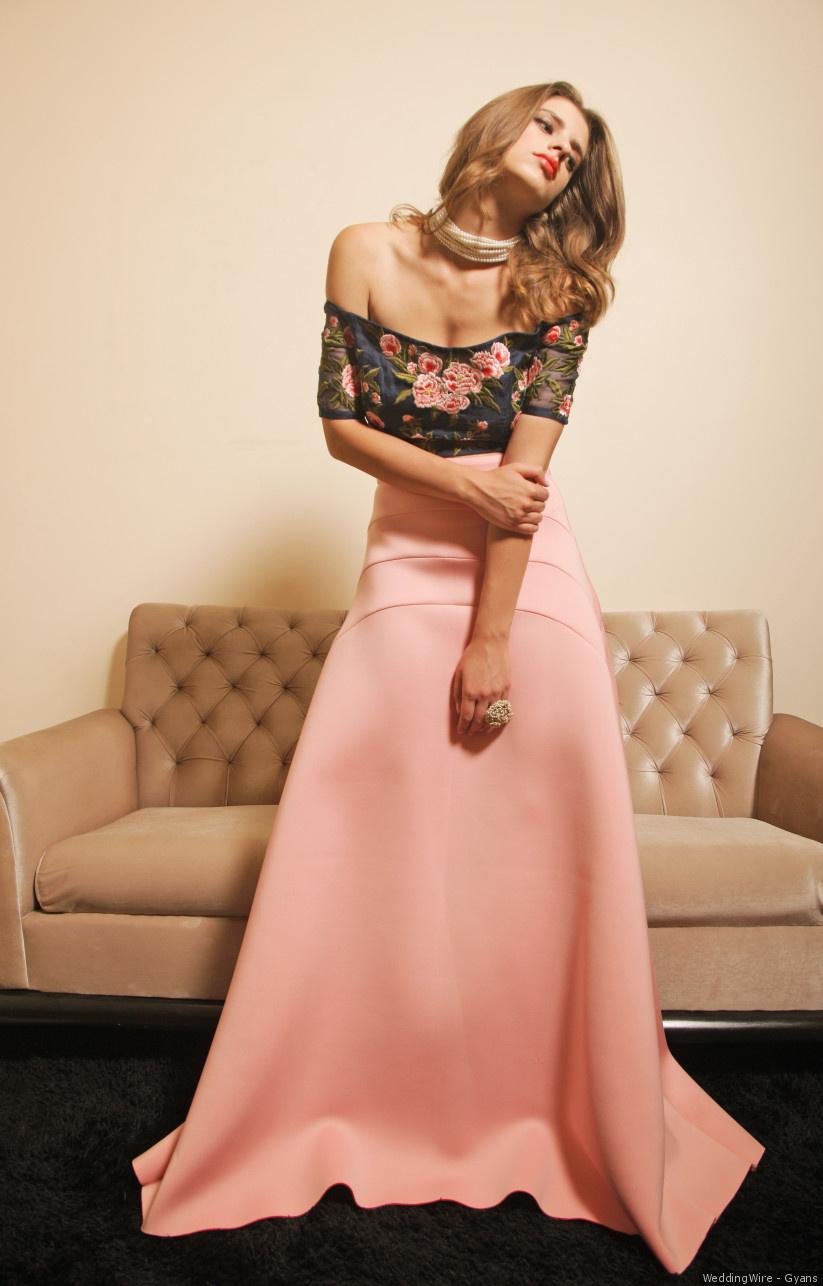 A crop top lehenga is known for its signature crop top, which ends at the midriff. Find the cut that works the best for you and your sensibilities. Do you want to flaunt your belly with glamour or leave a sliver of skin to show between your top and your lehenga?
The cut that we talk about over here is the midriff cut, the shape of your overall blouse and how it goes with your style sensibilities.
2. Find your fit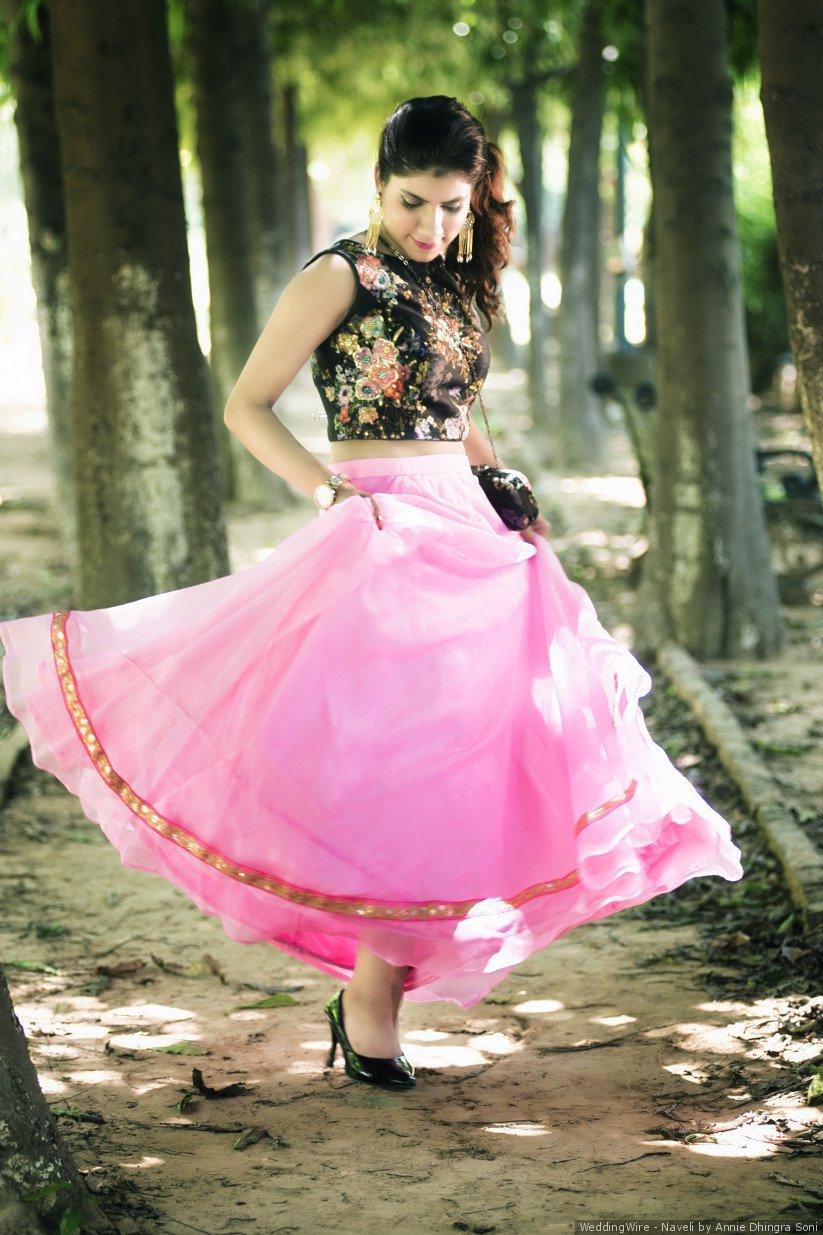 The next aspect is to get a fit that flatters your sensibilities and your body. You may opt for a loose fit or one that envelopes your body like a second skin. Based on your overall look, try a fit that works with your choice in lehenga style - a snug fit with a full Ghera lehenga and looser fit for something that fits your lower half, like maybe a fish cut lehenga.
3. Styling the Sleeve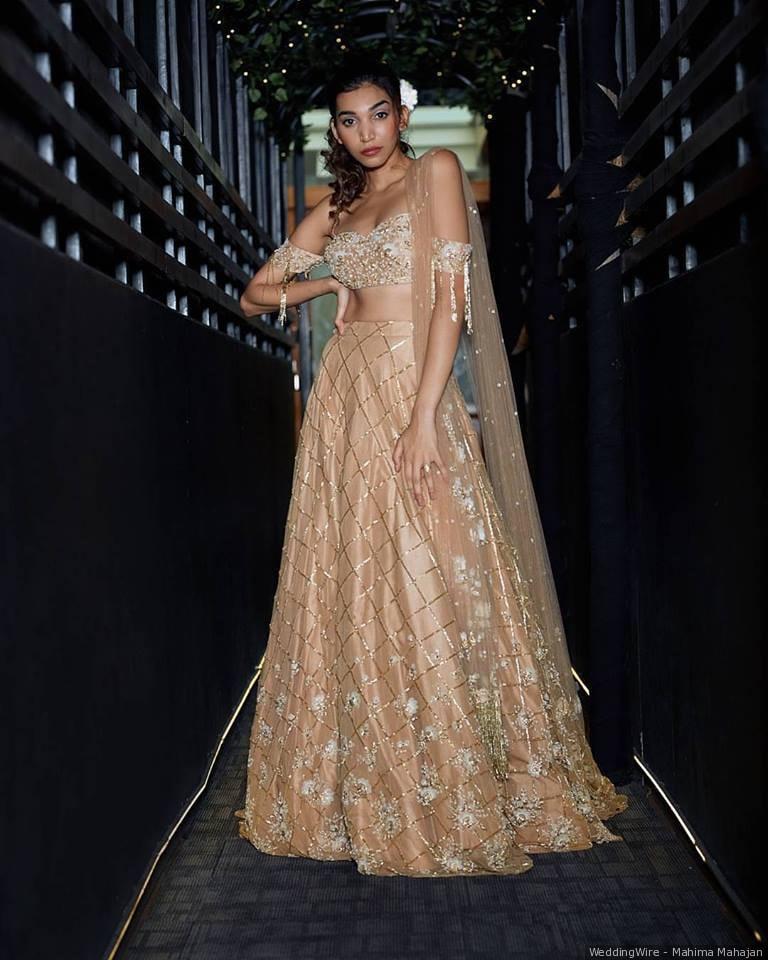 For a crop top lehenga sleeve, you should try to pick a full sleeved top. The choli is going to be short, remember the main aim is to be free-flowing and relaxed as you don on this look.
4. Accessorise it Right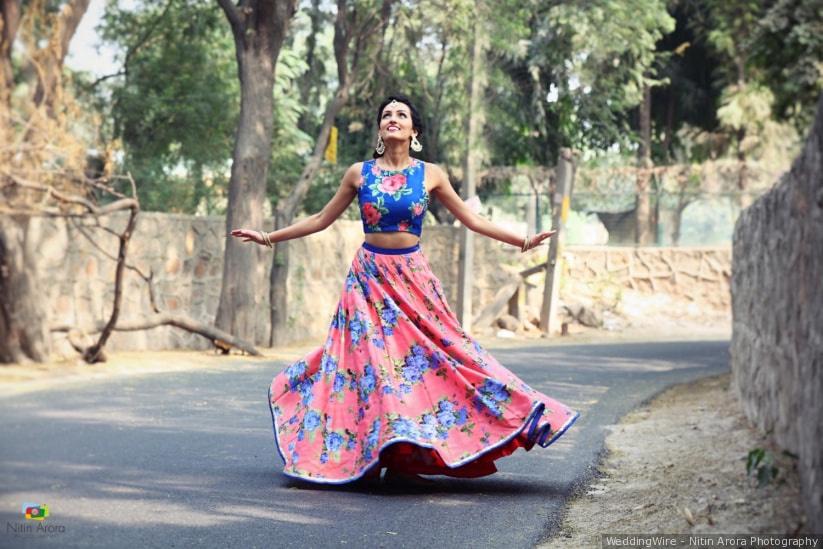 As you opt for long sleeves for crop top lehenga look, you should pair it with large necklaces and create a chic balance between the two by laying more emphasis on accessorising it right.
5. The Balancing Act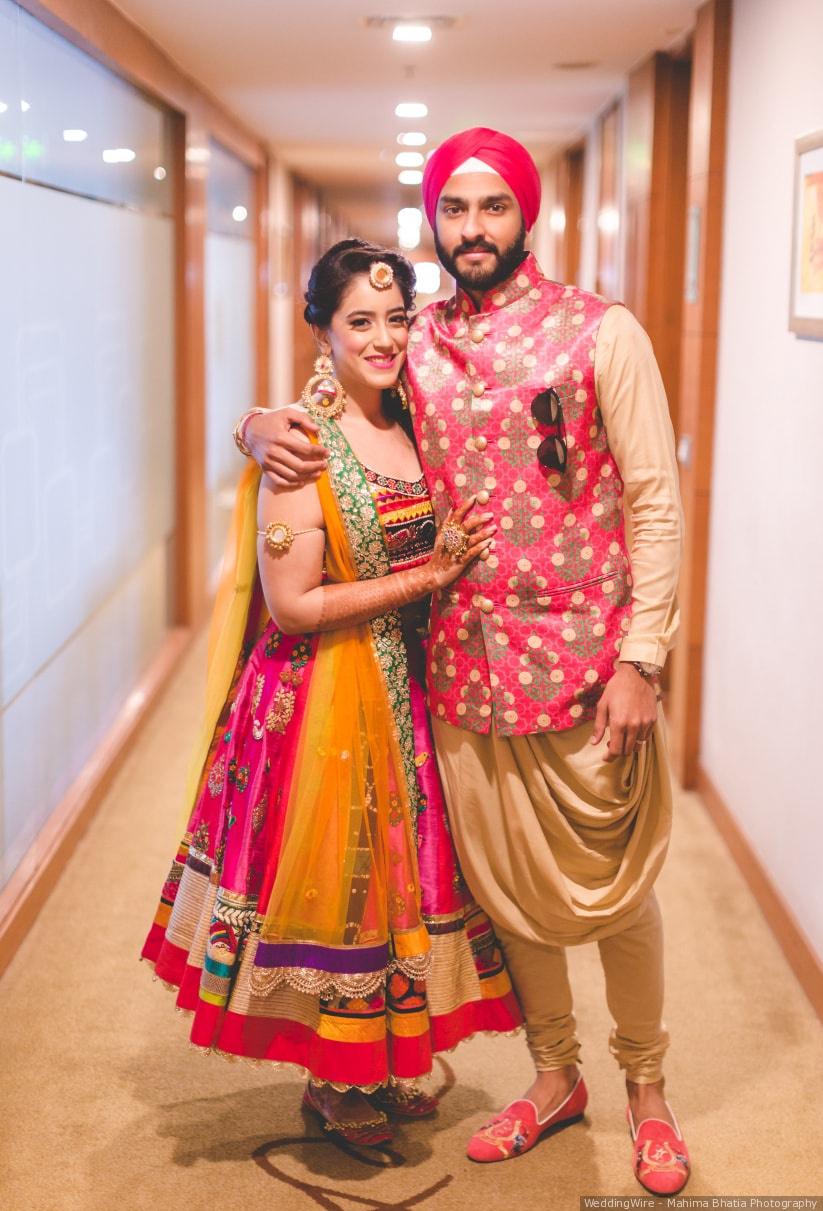 Being the bride, you have to ensure that you keep a good balance between unconventional and traditional. The best way to approach this is by choosing a high-waisted skirt with your crop top. This way you will be dressed just appropriate for your guests too.
6. Finding one for the petite bride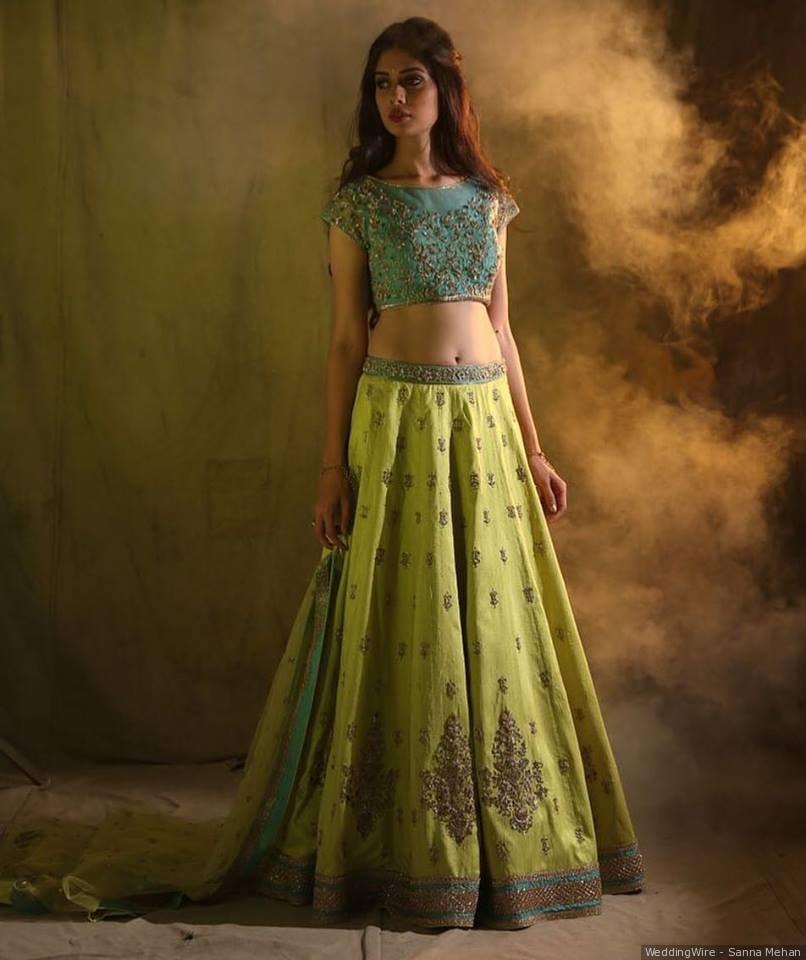 All of you lucky petite girls, you can totally experiment with this crop top lehenga look by wearing a low waist lehenga. With His blessings, you have a flat stomach and can pull this look off looking absolutely stunning! All you have to ensure is that your lehenga has a good voluminous flare that balances your body's proportions and does not make you look too skinny because of the free-flowing crop top.
7. Styling crop top lehenga for a rectangle-shaped body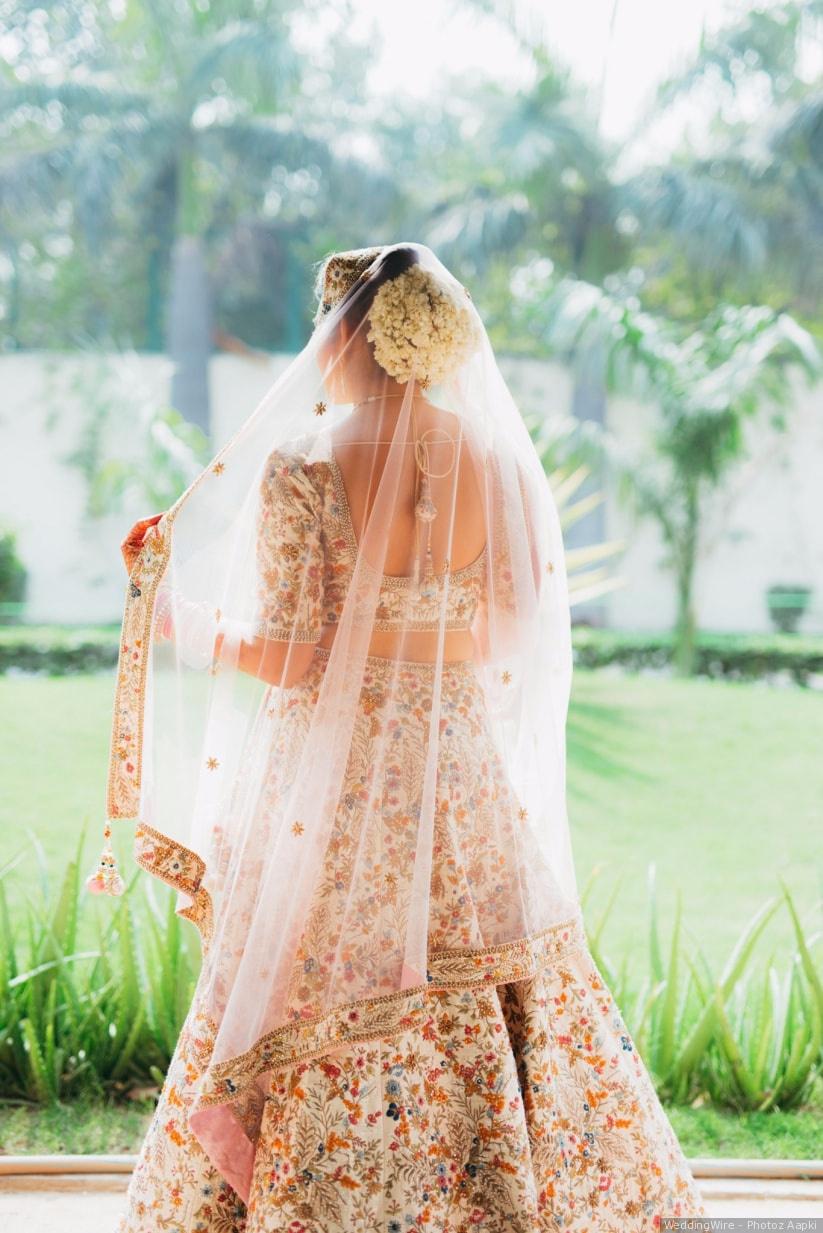 Rectangle-shaped or H-shape body means that your crop top lehenga needs to create some curves on your body for you. Skip heavy necklines and instead go for a low plunging crop top to highlight those curves. Or maybe opt for a buttoned jacket crop top that ends a little above your natural waist.
8. Styling crop top lehenga on a plus-sized bride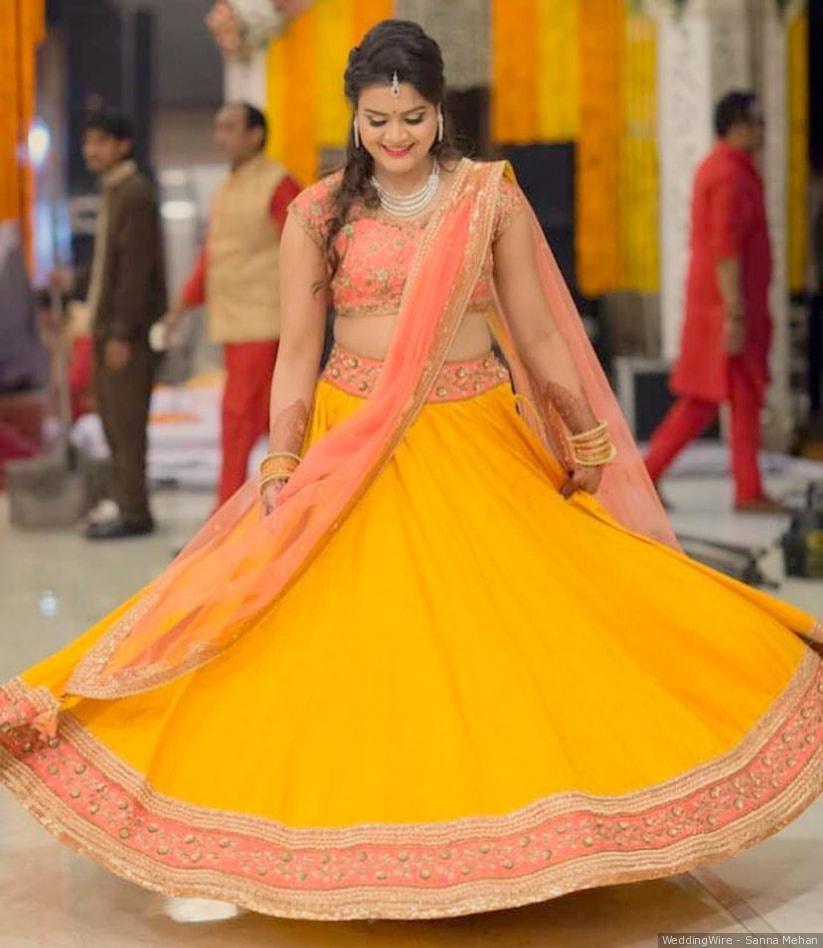 Being a little on the heavier side, this look is best suited for you as with the comfortable crop top, you can hide your love handles and look simply fabulous Make sure that your top ends just at the middle of your rib cage. This is the thinnest part of your body and will give you a slim and flattering figure.
9. Styling crop top lehenga on an apple-shaped body type bride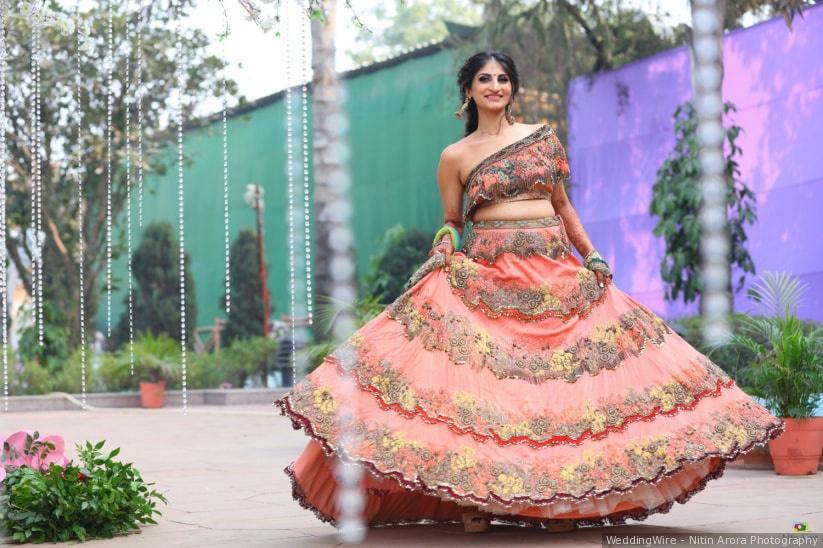 With your problem area being the top part of your body, a wide neck crop top can be your BFF. Choose on soft sheer fabric for your top and give it an open look. Strictly avoid off shoulders and sleeveless blouses if going for a crop top look. If planning on taking a dupatta with the look, then carry it around the elbows. This way your arms and bust area looks slimmer.
Tips to Style Your Crop Top Lehenga Perfectly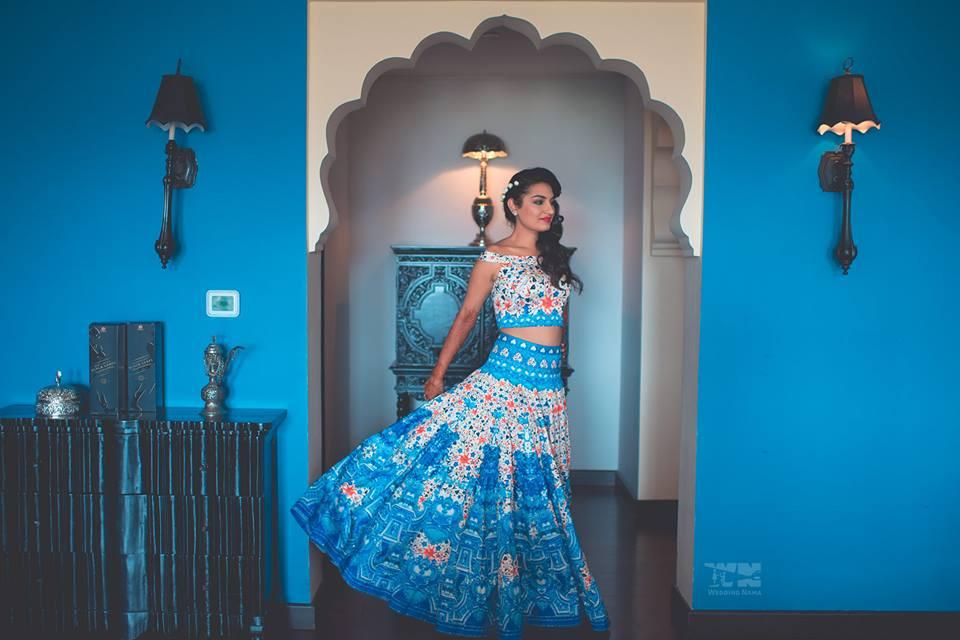 If you wish to wear heavy jewellery with your crop top lehenga, keep the neckline of your crop top simple and without much embroidery.
Opt for one-third of the sleeves or full sleeves as the top would be cut short and fuller sleeves would add grace to the entire look.
In general, going for the same colour theme or similar colours works better while wearing a crop top lehenga. But if you are opting for heavy fabric like Kanchipuram, then you can experiment with your look and colours.
Keeping your neck high would provide a neutral tone for contrasting your jewellery. You can even choose to layer your bridal jewellery for an edge and definition to your look.
Since a crop top lehenga is a more modern and chic version of the traditional lehenga, dupatta drape should be like a veil or over the shoulder so that the outfit looks equally elegant and beautiful.
Ensure that the length of your blouse ends at the middle of your rib cage, which is the thinnest part of a woman's body.
No matter what your body type or shape it when you would wear and style your crop top lehenga correctly, you would be a style statement in itself while offering some major fashion goals to everyone around you.
With all the celebrities including Aditi Rao Hydari, Kangana Ranaut, Bhoomi Pednekar and Neha Dhupia, (in order of the body shapes mentioned above) dazzling in crop top lehengas these days, you can graciously wear them and look absolutely stylish and classy. Now that you have quick tips and tricks on how to style a crop top lehenga and which style will suit your body shape the best, we think you can splurge for some designs from our designer collection.
Check out the bridal lehenga stores near you to try one.