Choose Your High-waisted Lehenga Wisely With These Tips
A complete guide on how to find yourself the perfect high-waisted lehenga awaits you. Read on and explore different styles for this form of bridal attire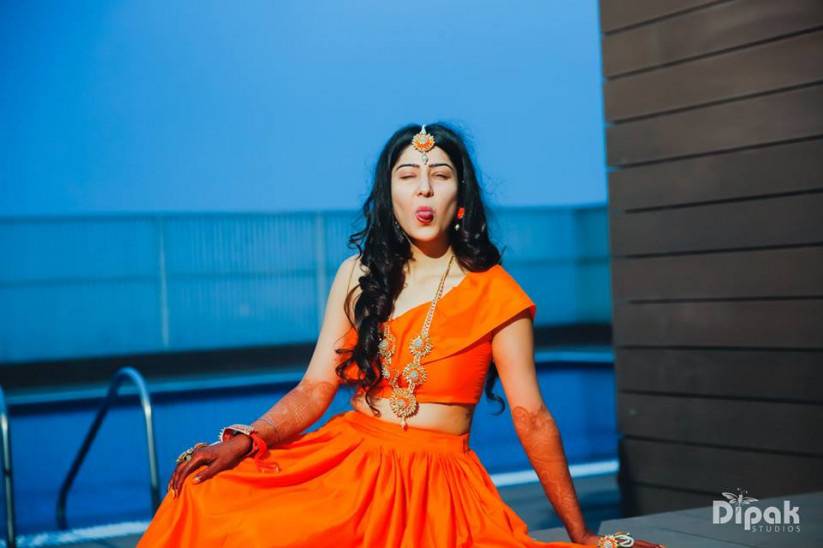 A wedding day for a bride is not just about celebrating the start of her married life. For her, it is 'the' day which allows her to make a fashion statement to be remembered forever. From the most perfect makeup to the most perfect attire, we girls don't want to miss out on anything. And when it comes to a bridal lehenga, picking the trendiest one is almost an involuntary act.
We have seen how everything high waisted is taking on the fashion world and same is the case with lehenga. They have officially made their presence in the bridal world and are giving some tough competition to the conventional low-waisted lehenga. Keeping perfection in mind, we present to you a guide on how to find yourself the right high-waisted lehenga for your wedding day.
Based on body types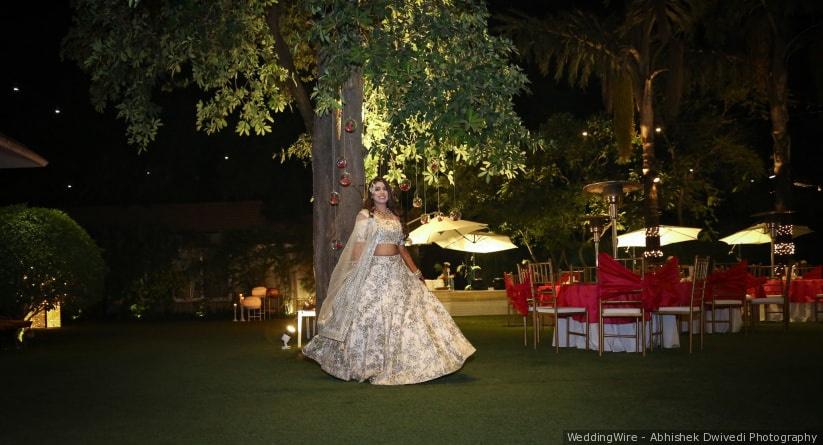 The most basic point to keep in mind while buying yourself a lehenga is to know your body type. Different types of body shape would work with different kinds of high-waisted lehenga.
1. Even width at the top and bottom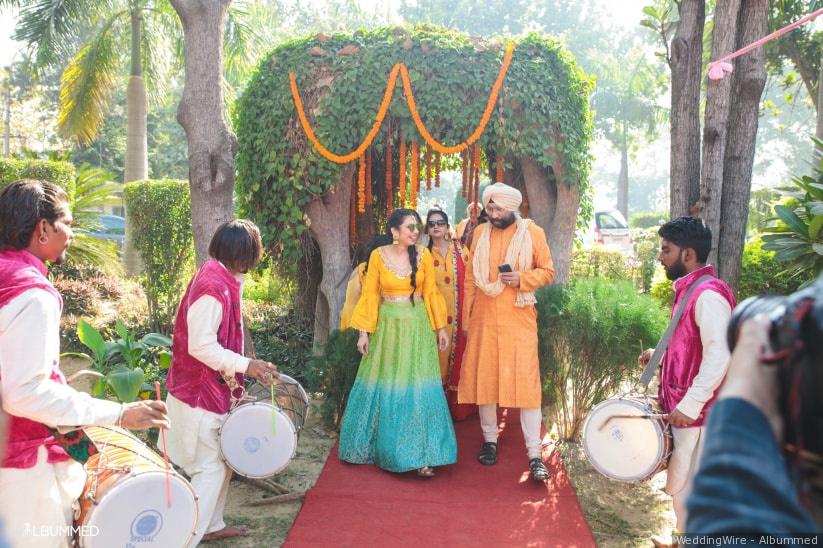 If you have a body type that has an equal width at the top as well as the bottom you can opt for an A-line high-waisted lehenga with a cape style blouse. This combination would help to develop some curvy edges in the outfit giving a fuller look to your attire.
2. Apple shaped body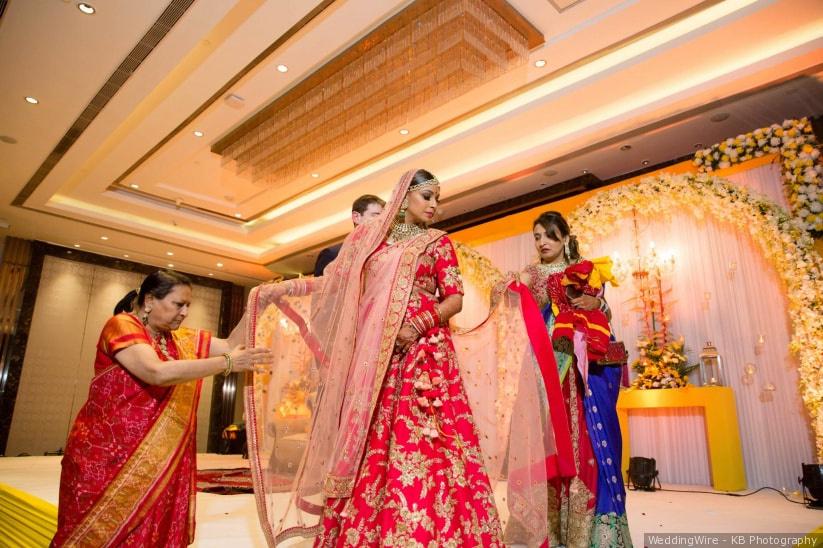 If you have a body that is broader on the top than near the waistline then you should go for a high-waisted lehenga that has a gown-like look. The flare on the lehenga adds volume to your lower body thus creating evenness.
3. Bell-shaped body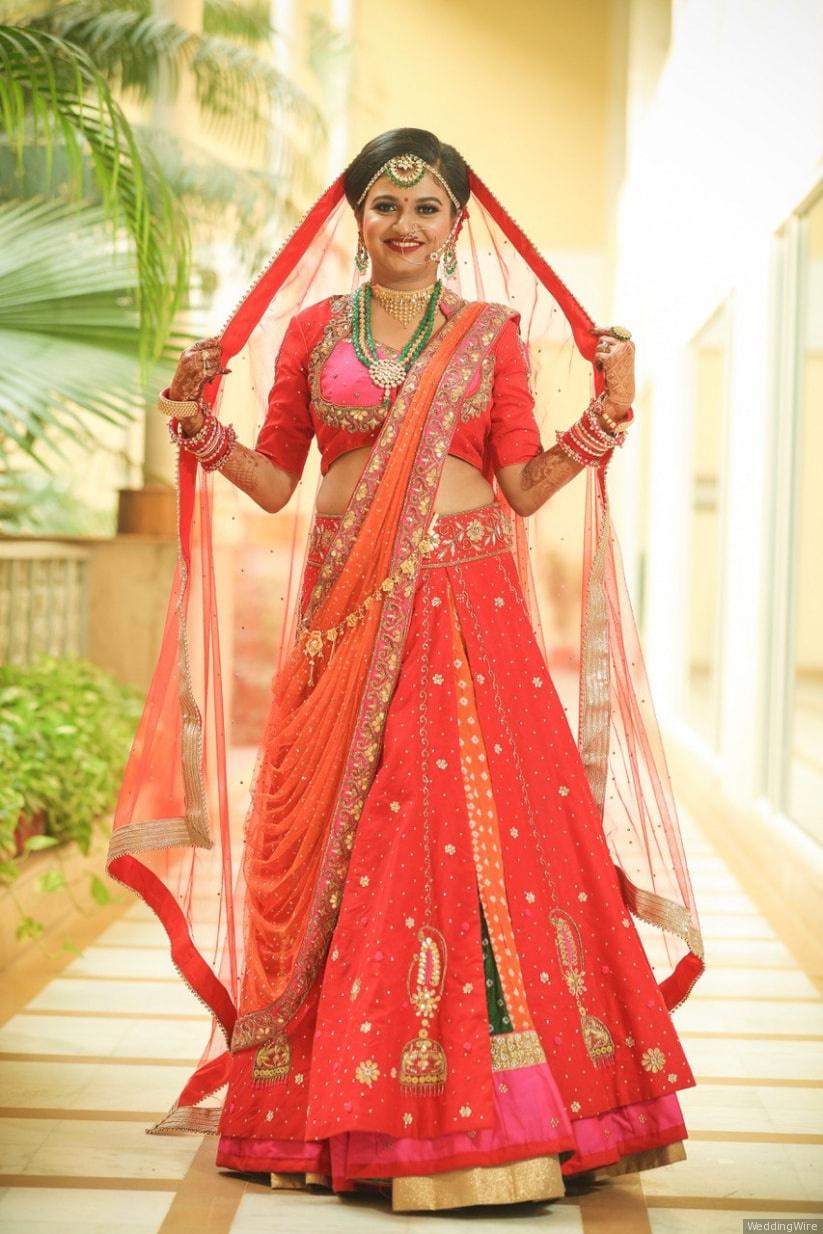 A bell-shaped body is the one with more weight on the waist as compared to the upper body. The high-waisted lehenga that would work best with it would be one with heavy pleats. You can pair this lehenga with an embellished crop blouse or cold shoulder blouse.
4. Hourglass shaped body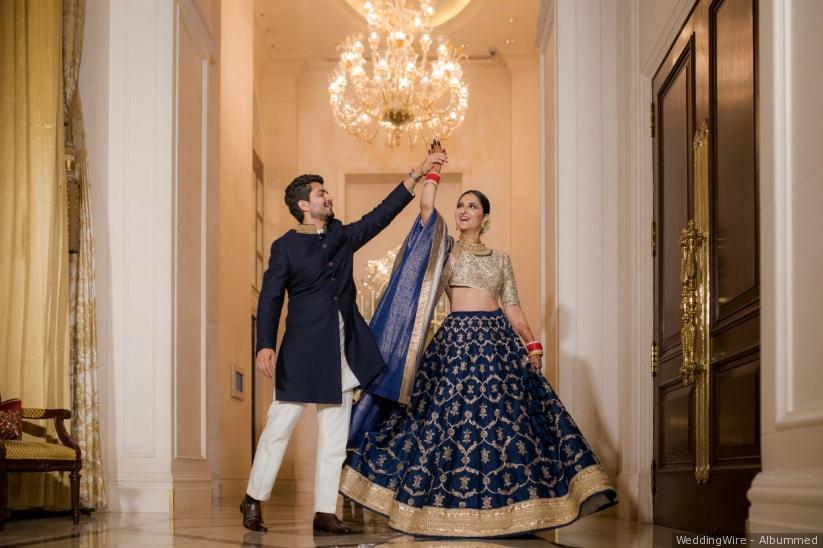 If you have this body type, you've got to show off your curves! You can wear a skirt type high-waisted lehenga with heavy embellishments paired with a cropped blouse with a V-neck.
Based on lehenga designs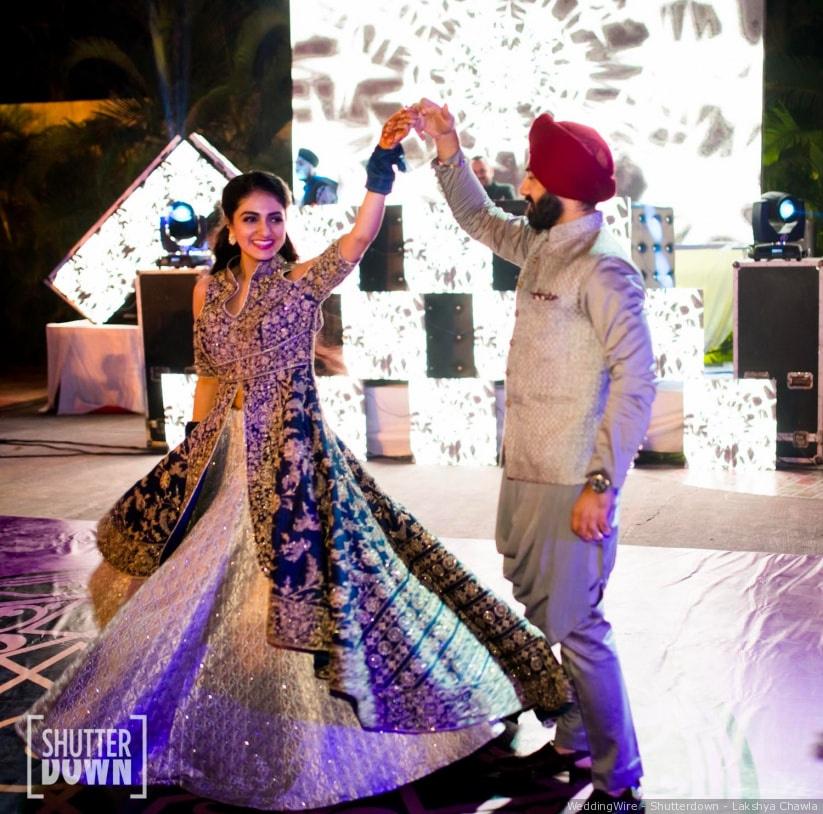 Selecting a design of the lehenga depends on a number of points ranging from the time and location to your body type and also on what is currently in trend. There are a lot of designs to choose from. While we have already discussed the kind of designs that would work best with different body types, there are numerous other designs to choose from depending on other factors.
An A-line lehenga is quite a popular choice when it comes to high-waisted lehengas. These work well with crop blouses and since they give a chic look, they are most suitable for a modern wedding set up. However, there are no restrictions and you can add a dupatta if you wish to give it a traditional look. Lehenga with pleats is another brilliant choice.
These go with crop blouses or with long jackets. You can wear them with bell-sleeved blouses as well to make it look trendier. Some of the other high-waisted lehenga designs are an anarkali skirt, flare lehenga, v-shaped lehenga with a cape-style blouse, etc.
Based on shades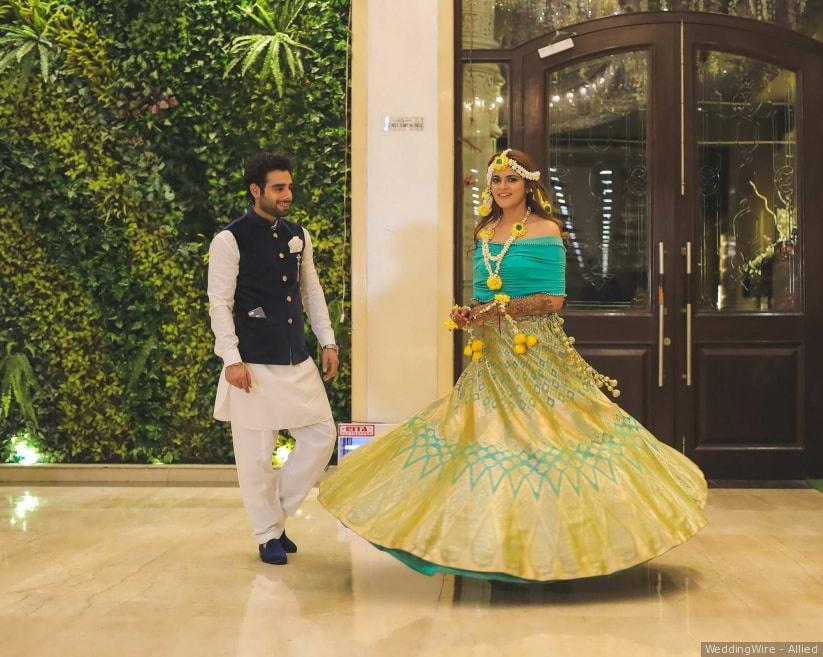 The colour of your attire determines a lot of other things that you'll accompany with the dress. The jewellery you would wear, the purse you'd carry and a lot of other accessories are selected on the basis of the shade of lehenga you choose to wear.
The season plays a big role in picking out the right colour. You can wear nice floral prints during the time of summer or spring or opt for a silver embroidery lehenga for winters to make you look like the ice queen. You also have the option of wearing a pastel shade lehenga, choosing the lighter shades for summer and darker shades for winter. The quintessential wedding red colour never goes out of still. A high-waisted lehenga in that shade would work wonders on your big day making heads turn.
Based on fabrics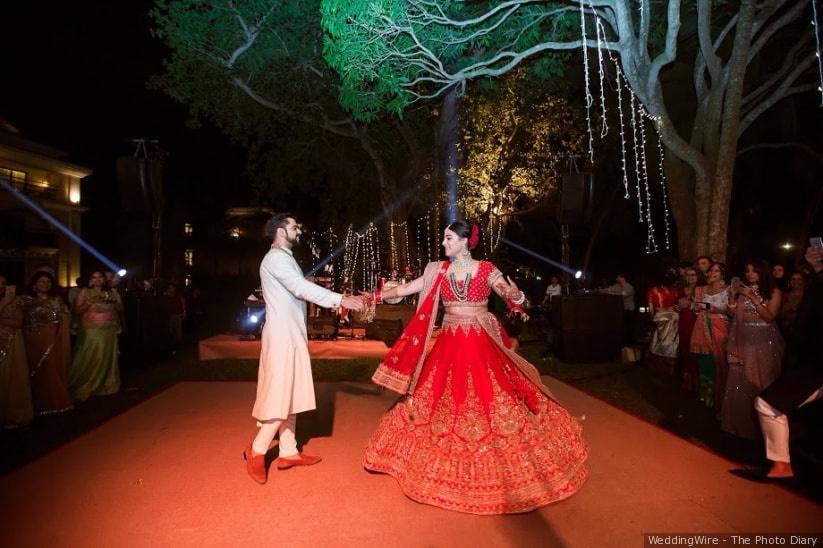 When you choose lehenga fabrics, keep certain things in mind like your body type, season, time of the day and your skin type. Velvet and silk lehengas are most suitable for winter weddings and are suitable for all body shapes. These are 10/10 combinations for people with sensitive skin, plus they also offer a grand and royal look to your attire.
A fashionable fabric would be a net lehenga with a Georgette lining. These are the best for heavily embellished high-waisted lehenga. If you are looking for more comfort or skin-friendly lehenga fabric you can get yourself a cotton based lehenga. Yes, they are a thing!
Use this guide to choose the right high-waisted Lehenga and tell us about your experience in the comments below!