Guide to Choose the Best Fabric for Your Lehenga
When choosing a lehenga fabric, there are several options available in the market. Before selecting one for yourself, consider the following points.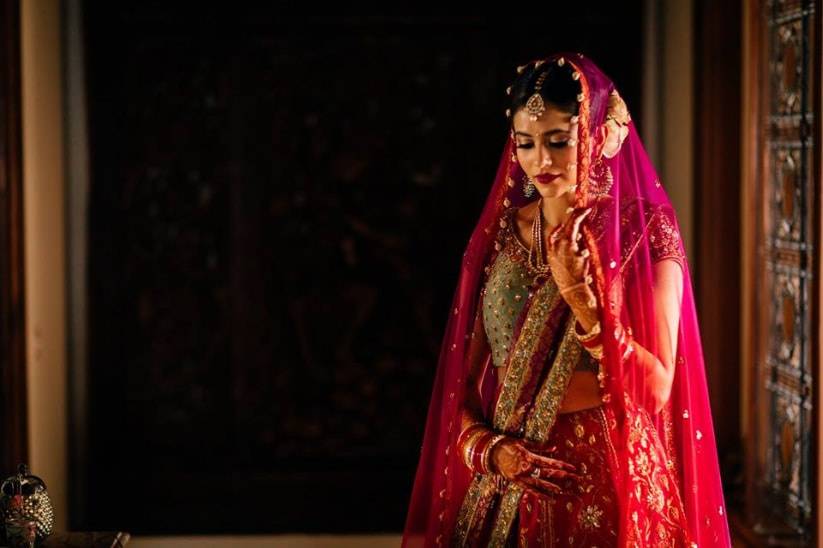 Did you know that one of the most important factors to consider when choosing a bridal lehenga is the fabric? Often, brides get carried away by gorgeous designs and flattering style and don't pay much attention to the material. But there are a few points about lehenga fabric you must keep in mind before making the final decision.
Whether you are going to buy it off the rack or get one stitched, these tips will help you pick the right fabric for your bridal lehenga. Take a look!
Choosing Lehenga Fabric by Season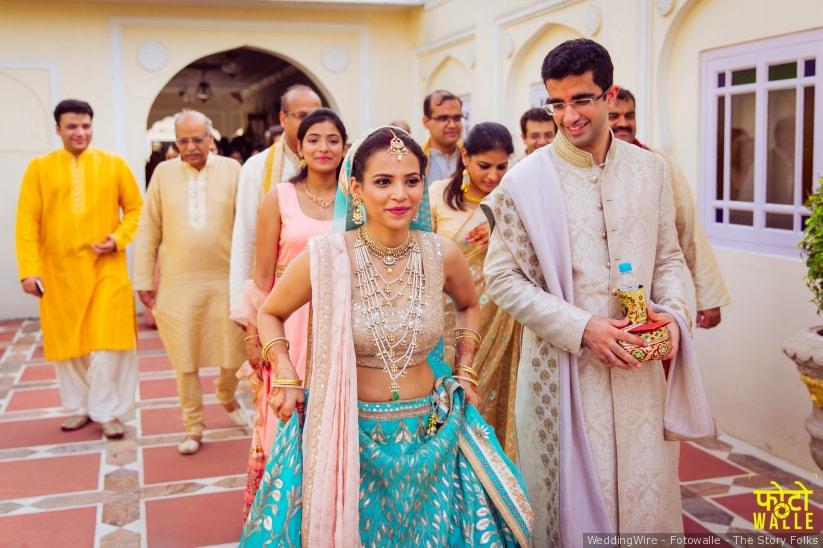 There is a reason there are different lehenga fabrics for different seasons and it's advised not to ignore that. After all, you don't want to end up sweating or shivering and feeling uncomfortable on the most important day of your life.
1. For a spring/summer wedding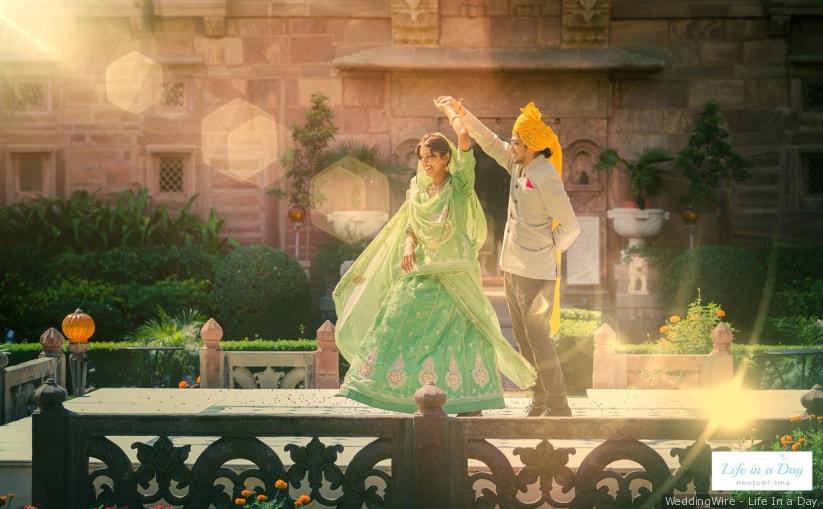 For those getting hitched during warmer months, opt for light fabrics like chiffon or georgette. Both of these fabrics will keep you cool and comfortable throughout the ceremony. The best thing about chiffon and Georgette is that they look great on a woman of any frame. Just make sure to opt for intricate work if you are a curvy bride and large embroidery if you have a petite frame.
2. For a monsoon wedding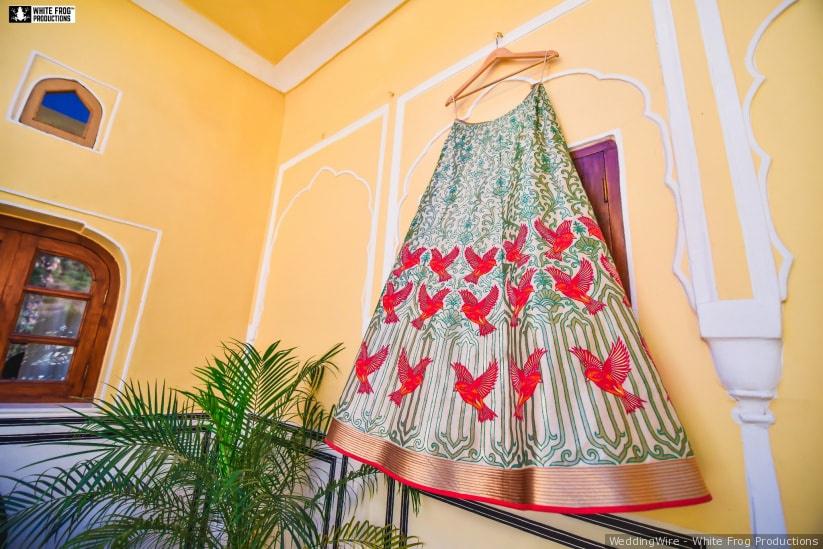 Having a monsoon wedding? Avoid heavy fabrics like brocade, velvet, and silk as due to their weight they can get very uncomfortable. Instead opt for lighter options like crepe, net, georgette, and chiffon. Also, for this season go for minimal embroidery and rich lacework. In order to accentuate your look, explore options like heavy bridal blouses paired with lighter lehenga.
3. For winter wedding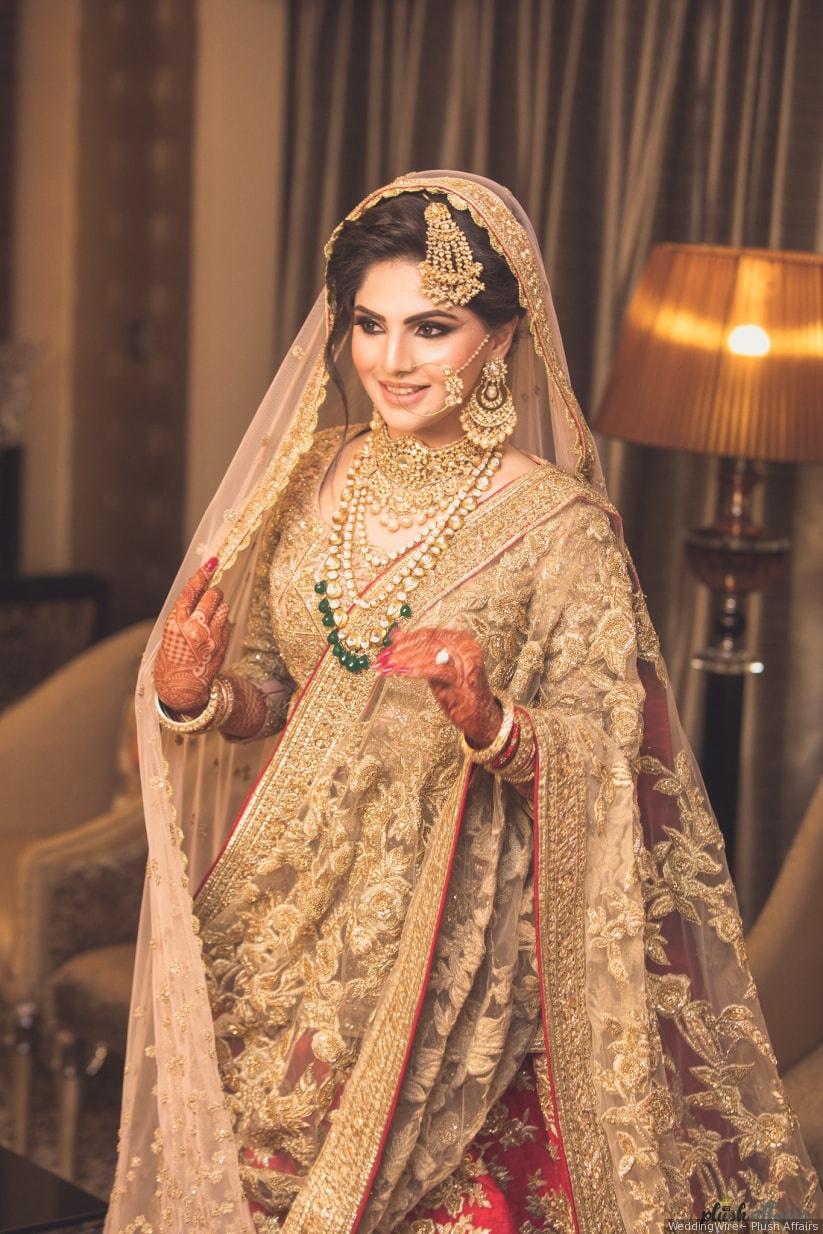 When it comes to lehenga fabric, you can never go wrong with silk and velvet for a winter wedding. Both these fabrics drape well and add a royal touch to the look. Moreover, as they are thick in nature they work well when it's slightly chilly outside. The best part about these fabrics is that they look good even with minimal work as the nature of the material itself is rich. Opt for colours like maroon, deep red, and green for your wedding day.
Lehenga Fabric by Location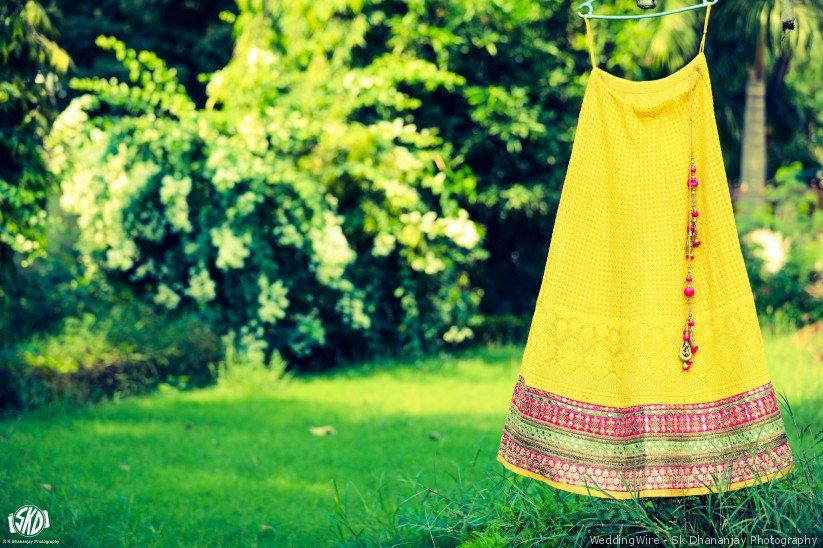 Consider your wedding location when picking fabric for your bridal lehenga. Knowing the place and time of your big day will help you focus your search.
4. Preparing for a high-altitude wedding: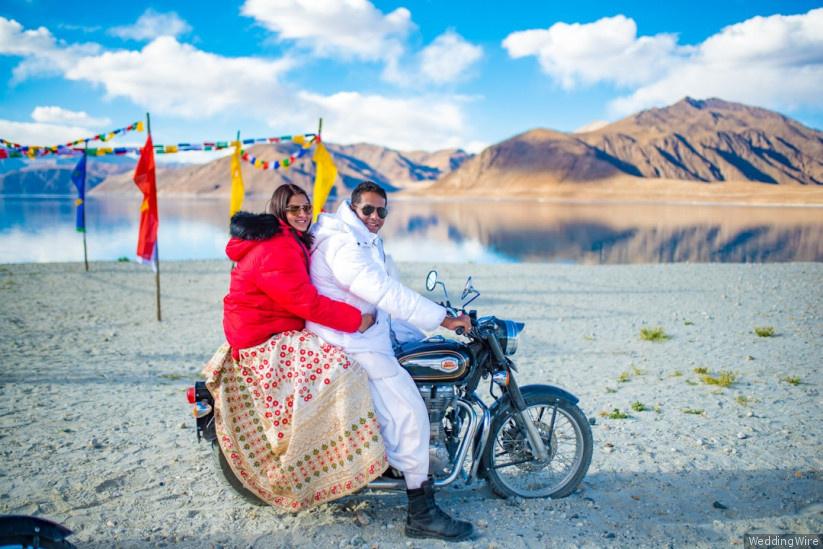 Are you tying the knot in hilly regions? Rule out lighter lehenga fabrics like net and chiffon as the slightest nip in the air can make you feel and uncomfortable. In fact, try heavier fabrics like velvet, copious cancan underneath the lehenga skirt and even add-on covers (think a jacket would do wonders, like Rikhil and Shachi's real wedding in Leh!)
5. Preparing for desert weather: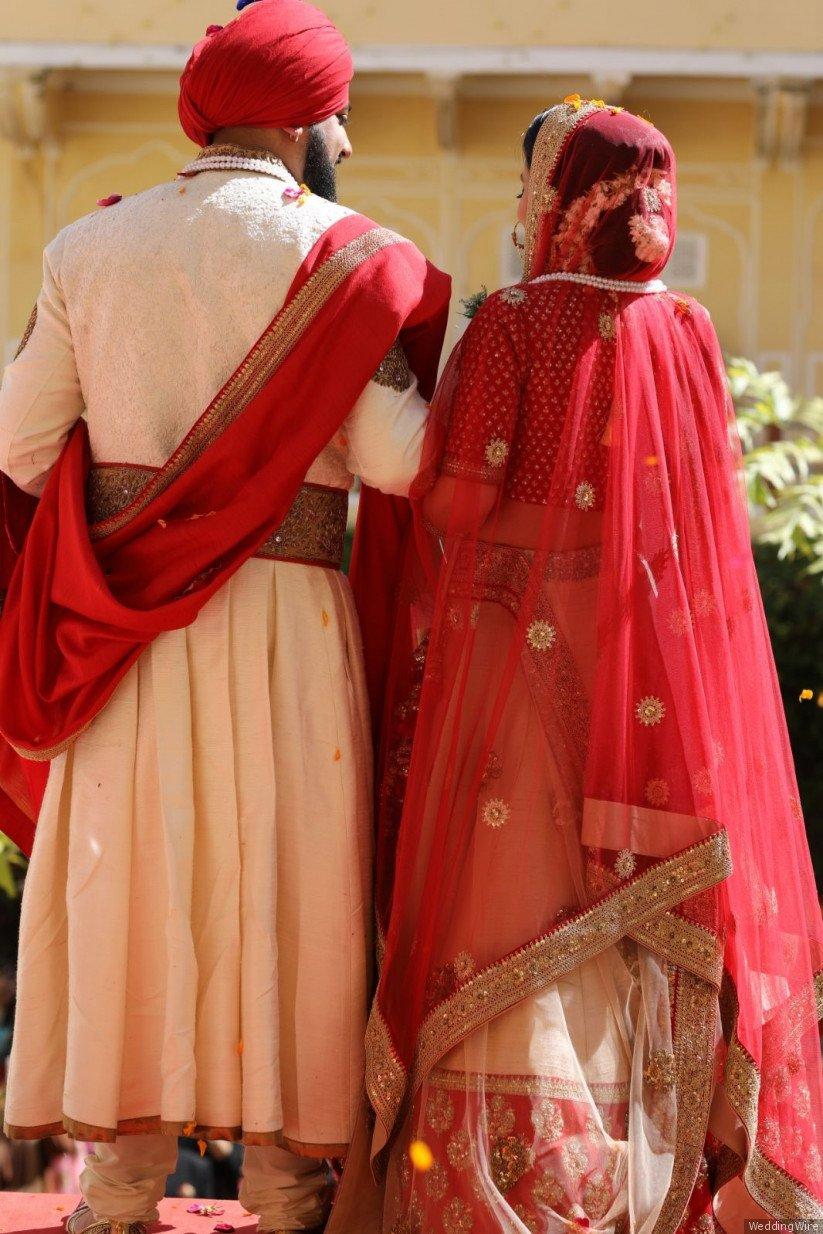 Alternatively, if you are having a destination wedding in Rajasthan during warmer months, avoid heavier fabrics like silk and velvet. After all, the last thing you want is for your outfit to clash with the weather of your own wedding location.
Try your hand with cotton, especially for your lehenga blouse or even sheer layers with cotton or cotton silk linings.
6. Preparing for a coastal / island wedding: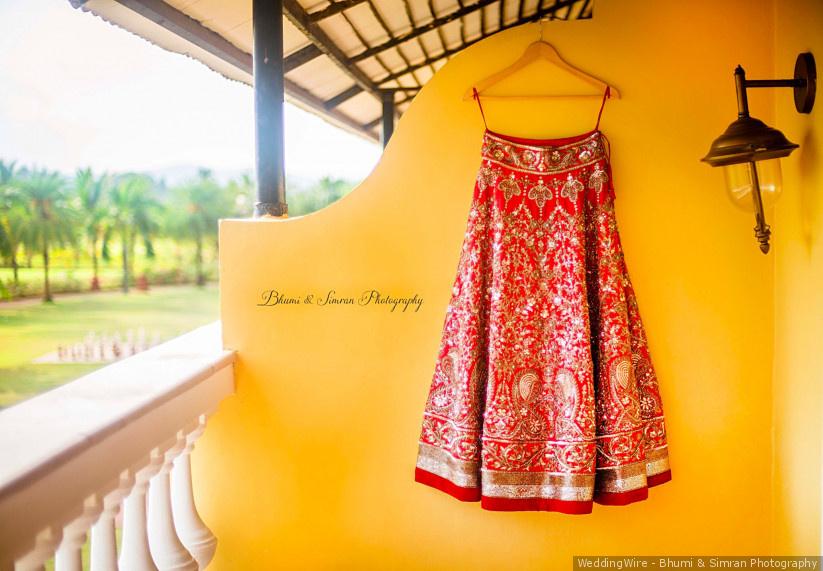 Ready for a hot and humid day either on the beach or on the coast in all your bridal finery? For the love of god, choose a lehenga fabric that's light and breathable - cotton silk blouses or layers of cotton linings underneath your lehenga. Khadi and linen work wonders too, though choose a mix that would not crush through during your festivities.
Important Points to Consider for Lehenga Fabric
7. Lehenga fabric for sensitive skin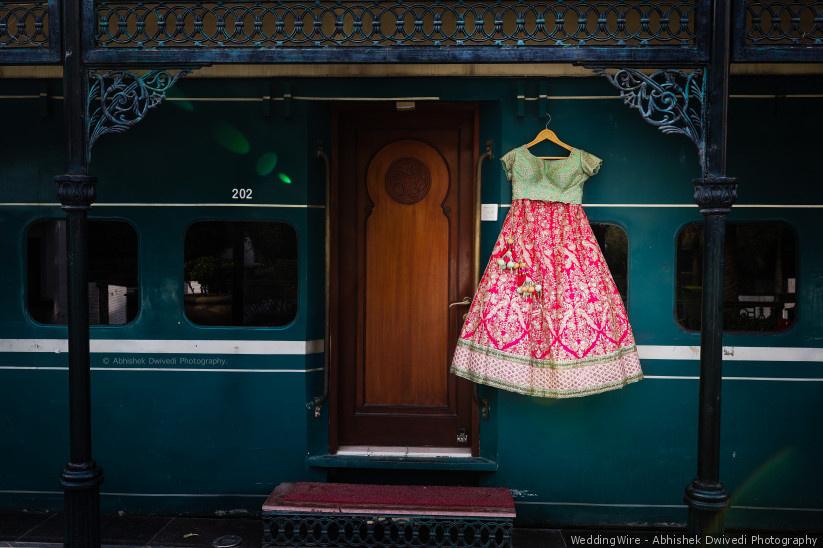 When picking lehenga fabric, you need to know if your skin is allergic to any kind of clothing material or not. If yes, keep the odds in your favour and stick to fabrics like organic silk or cotton. Also, avoid low quality lace and net as they can cause irritation to the skin when worn for a longer duration.
8. Know your body type: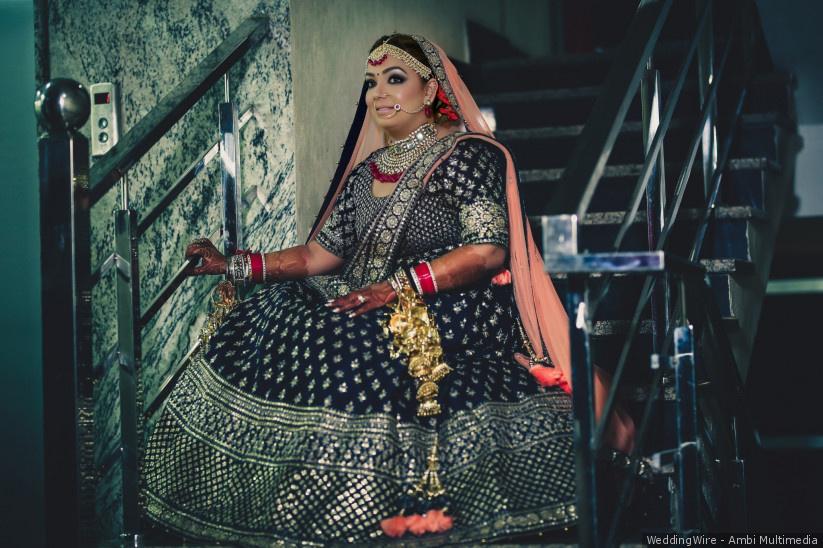 What looks good on the ramp may not necessarily look good on you. So don't follow the trends blindly. When selecting the fabric for your lehenga, it's important to choose something that flatters your body. If you are a plus size woman, choose fabrics like velvet, brocade, or georgette. Alternatively, if you are a petite bride, then fabrics like organza and silk are great options. For a better idea, try our analysis of lehenga wearing styles for all body types.
9. Keep your budget in check: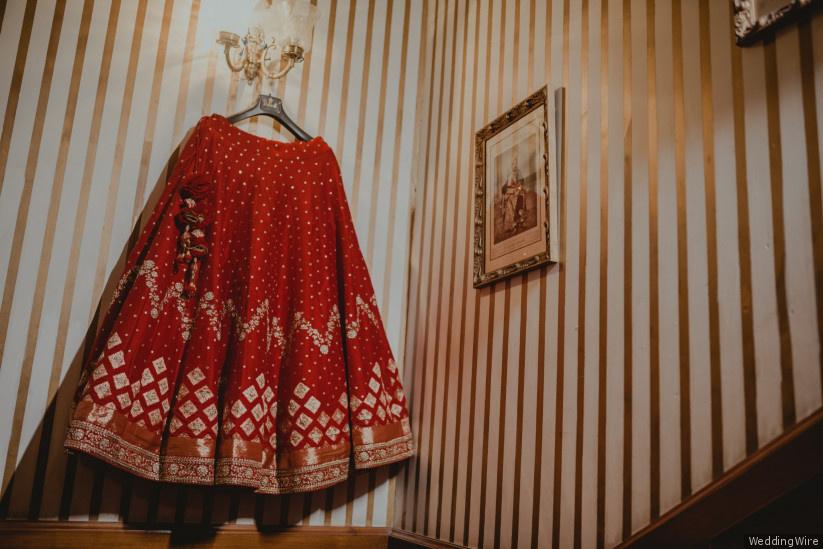 No matter how much you have been drooling over those Sabyasachi lehengas, it's important to keep your wedding budget in check when picking lehenga fabric. Keep in mind that silk is usually the costliest and net is the most affordable. Make sure to research well and try to maintain a balance between your budget and desire.
10. Add volume with Cancan: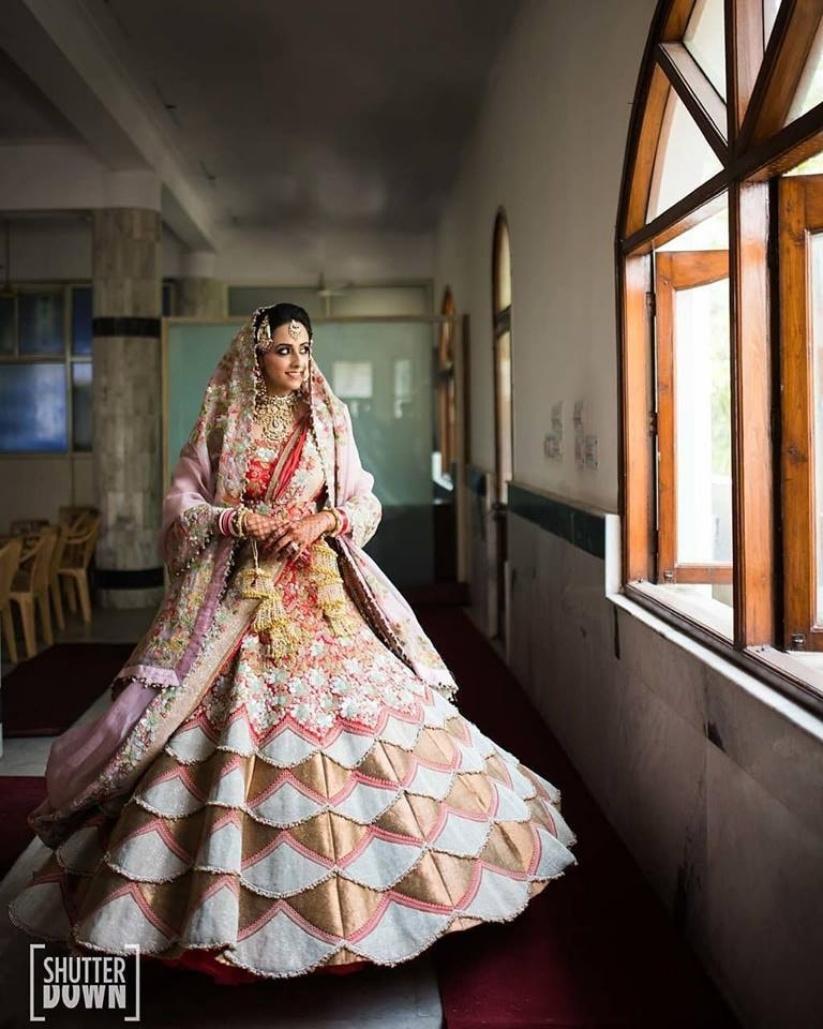 Not just the exterior fabric, the inside of the lehenga also matters a lot. If you pick a lehenga that falls straight, you can add cancan which is a frill of net underneath to make it flared. However, just make sure that your cancan lehenga to opt for a soft net as it will settle down well during those ceremonies in which you have to sit.
How You Can Nail That Perfect Lehenga Fabric for Your Wedding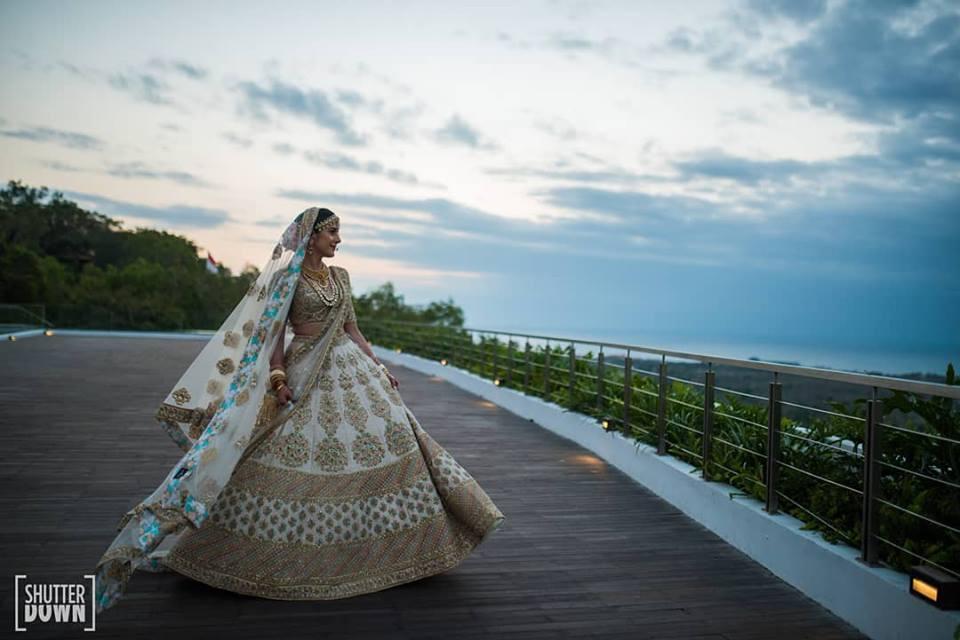 1. Georgette or Chiffon
Though they are lighter fabrics ideal for summer weddings, you can wear them easily on any of your wedding functions. Both these lehenga fabrics are graceful and look absolutely beautiful on the brides. They look flattering on any body type and you can go for intricate work if you have a fuller body and large designs for a petite figure.
2. Velvet
A velvet lehenga will instantly add grace to your entire bridal look. Perfect for the winter weddings, you can choose to go with lighter embroideries or handwork with this lehenga fabric as it is already a rich material.
3. Brocade
if you wish to adorn the traditional wedding colours like reds, orange, pinks, then they would look perfect in a lehenga fabric like brocade. While it is already a rich and heavy material, you would not have to worry much about the embroideries or heavy hand work.
4. Silks
If you want to choose a lehenga that is classy, subtle and elegant, then silk is the lehenga fabric that you should be considering. There are so many options and beautiful attires available in silk and you can choose the one that you find the best.
5. Type of work
While there can be a lot of designs and types of lehenga fabrics to choose from, you can choose between the embellished, embroidered or handwork ones for the multiple occasions of your wedding. Or you can choose to combine a few design elements to ensure that it stands out. For heavy handwork, you can always trust fabrics like silks and velvet. Lehenga fabrics like Georgette or Chiffon may not hold heavy embellishments like Zardosi, beadwork if the design is too detailed or heavy.
Finally, when selecting your lehenga fabric, make sure to try a few options before settling. Get a feel for quality, weight, and see how it moves. This will help to narrow your search and pick the one that you are comfortable in.
With so many options available, how do you choose what is right for you? Which is your favourite fabric for your bridal lehenga?