5 Drop-Dead Gorgeous Maroon Bridal Lehenga Designs Every Bride Must Checkout Before Her Big Day
It is the wedding season again and it's time to step out on the streets to scout for your dream lehenga. If you seek the beauty of a red lehenga but don't want to look mainstream, take a look at the maroon bridal lehenga designs that has us shook.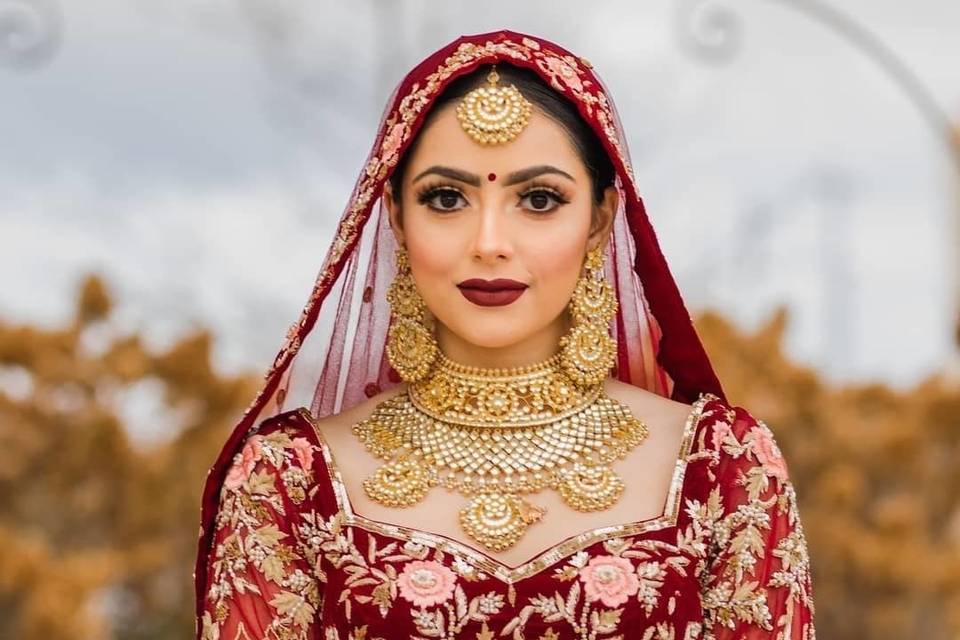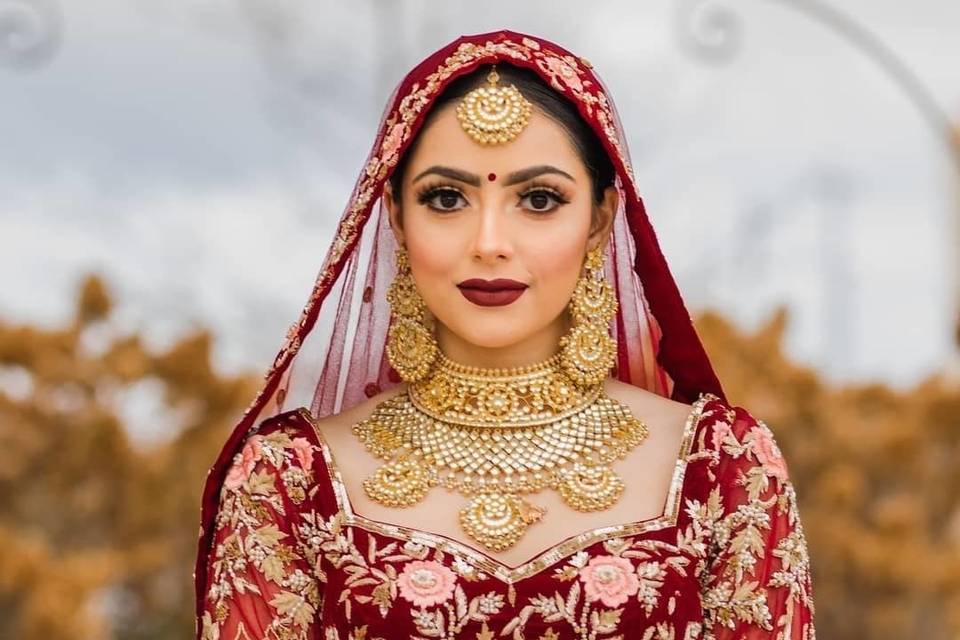 Image Courtesy: Gagan Shooter
No matter how fashion forward the brides today may be, you cannot deny the sophistication and grace that the classic shades of red bring. The most loved and sought after shade of red is maroon and a maroon lehenga is often the most favourite choice of brides for their wedding outfit. With so many variations of the maroon lehenga out there, we're here to help you decide what your bridal attire should be, keeping in mind all the latest trends and styles.
1. Maroon Bridal Lehenga with Golden Embellishments
Gold and maroon is a classic and elegant combination that is often loved by brides. Although people believe that a velvet fabric is better suited for winters, it works just as well for summers. A velvet fabric gives a royal and rich look and brings out the beauty of the maroon lehenga. Intricate gold embellishments on the maroon base is sure to catch the eye. If you feel that a full velvet maroon lehenga might be a little overboard, you can go for a velvet dupatta only. Just pair it with the right gold jewellery, and you're good to go.
2. Ivory and Maroon Bridal Lehenga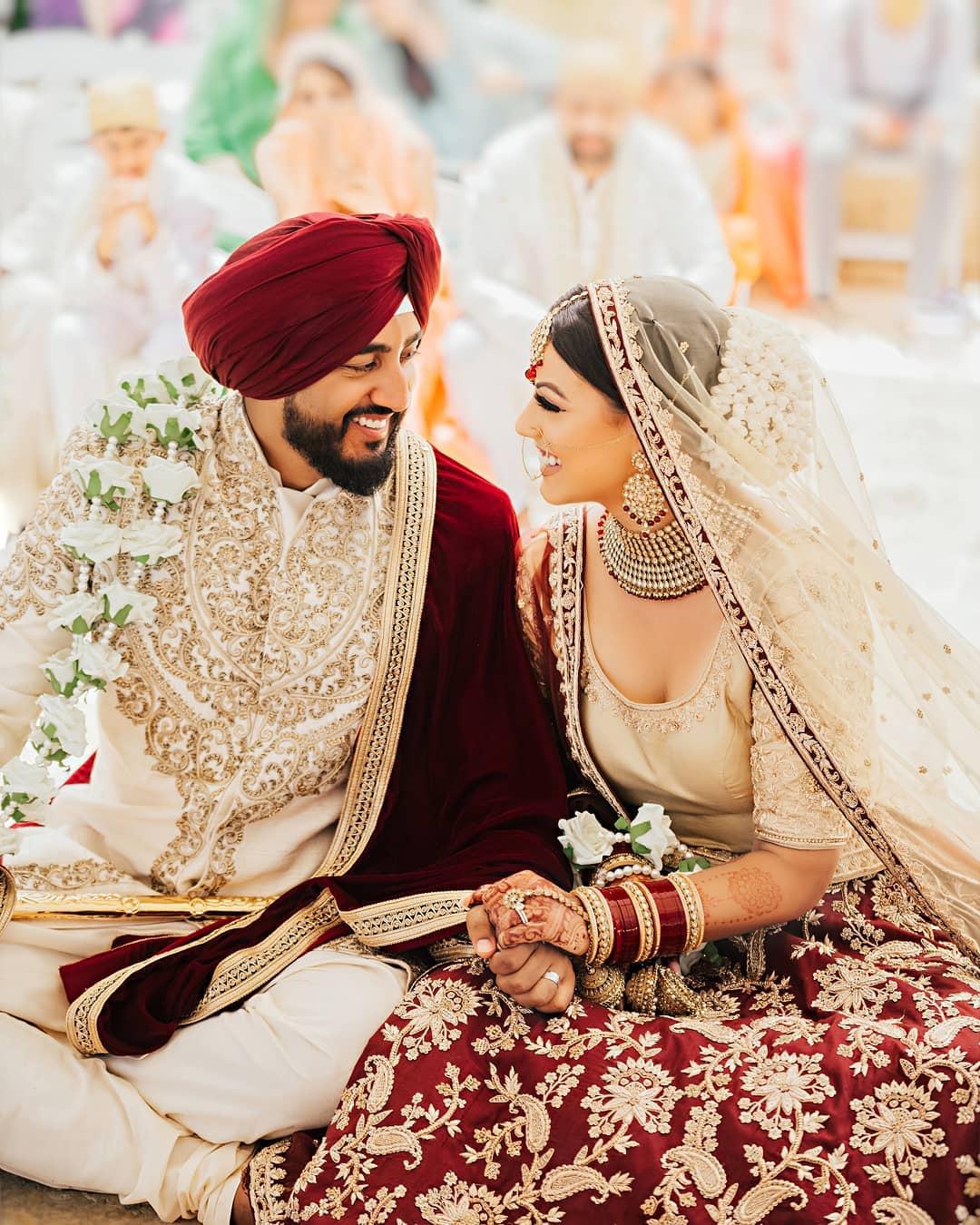 Image Courtesy: Amrit Photography
Another lovely colour combination is Ivory and maroon. Maroon in itself is a very royal and rich colour and when paired with ivory, can yield beautiful results. And this lehenga is perfect for either a day wedding or a night wedding. Pairing an ivory dupatta with golden details on the border will complement your maroon lehenga very well. An Ivory dupatta adds a feminine and graceful touch to your bridal attire and completes your look. You can also choose to layer your dupattas over one another, one maroon net dupatta and one ivory dupatta neatly draped over the head.
3. Maroon Bridal Lehenga with Floral Patchwork
Strut down the mandap in this gorgeous lehenga looking like a dream. If a floral lehenga isn't what you seek, but cannot deny your love for floral designs, a maroon lehenga with floral patchwork is the perfect choice for you. A simple lehenga skirt with heavily embroidered floral patchwork at the bottom can do wonders in spicing up your look. You can go for colourful patchwork or stick to the classic golden or silver embellishments, along with this, you might want to keep your dupatta light so that it doesn't trouble you later on.
4. Floral Maroon Bridal Lehenga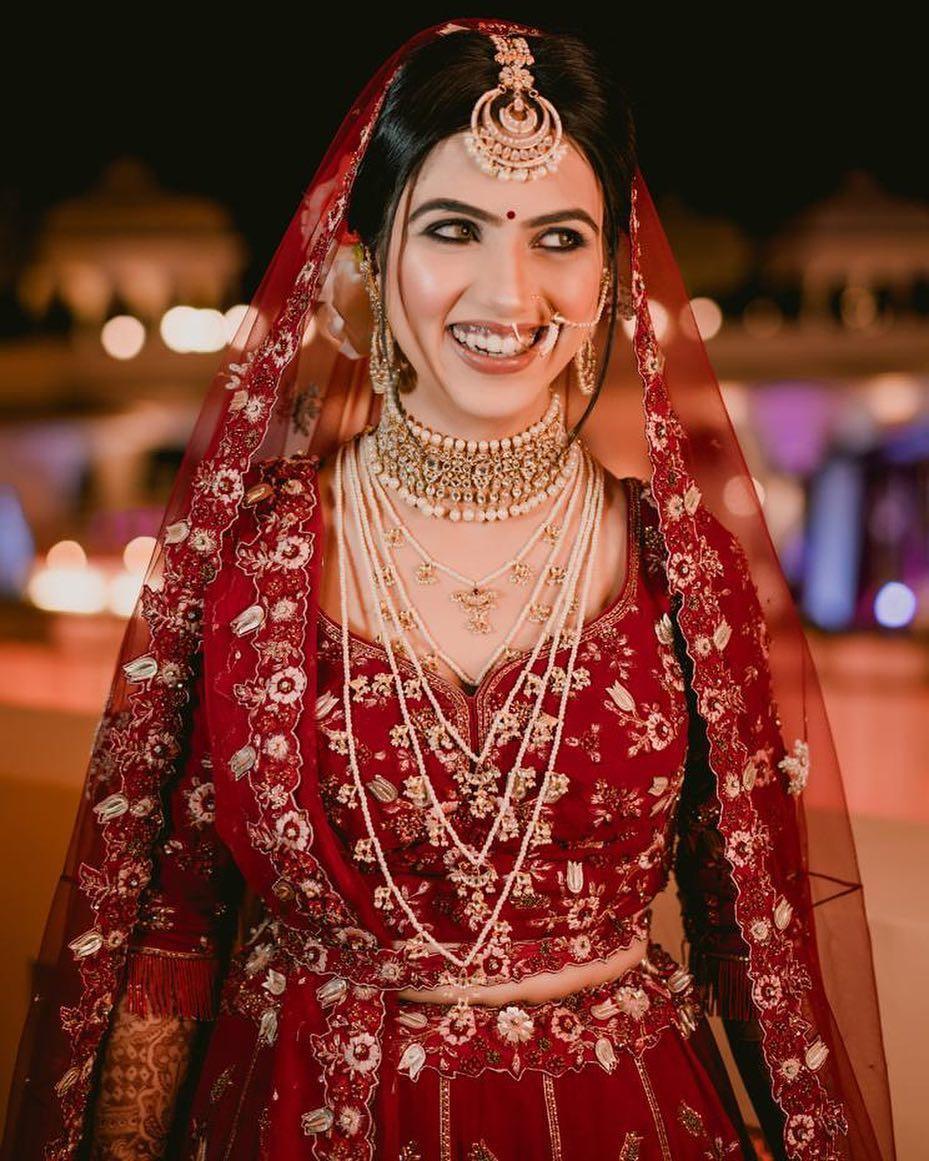 Now, for all the brides who love everything floral, there is no reason why your bridal outfit shouldn't be floral as well. Right? Simple lehengas are so passé, so why not make a statement with a floral lehenga. A heavily embroidered floral lehenga skirt paired with a floral blouse is every bride's dream come true. You can go for a full sleeved choli or trim the sleeves down depending upon the weather. Pair it with a beautiful neckpiece and earrings to top off your look, you can either choose to adorn contrasting jewellery or a gold jewellery set.
5. Gold Dupatta and Blouse with Maroon Skirt
There is no such thing as too much gold, is there? A golden blouse highlights the very grace and charm of the bride and enhances the bridal glow. A lehenga skirt with heavy golden embroidery will just be the cherry on top that you're looking for to have all the compliments flying in. A neatly draped golden veil over the head is going to make you look picture perfect. For your makeup, a golden highlighter is going to be your best friend to get you just the right amount of sheen and glow under all the camera lights. For this bridal outfit, kundan jewellery will be a perfect choice.
These maroon bridal lehenga designs and styles have left us awestruck and we can't help but swoon over how beautiful these bridal looks turned out. Make everyone turn red in envy with your stunning maroon lehenga. But, before you set your mind to a particular lehenga design, keep in mind the fabric that you choose depending upon the weather in which you have decided to get married. It may seem like a small and irrelevant choice to make but can prove to be very fruitful in the future. Always remember that your bridal look isn't truly complete without a smile and that a happy bride is the prettiest. So, head out and buy a scintillating maroon bridal lehenga or a red-hued lehenga to look like a waking dream on your big day.
Which of these maroon bridal lehenga designs won your heart? Have you picked out your bridal lehenga yet? Tell us in the comment section below….