29+ Sleeveless Blouse Designs to Make An Unforgettable Statement For A Breezy Summer Wedding
Beat the heat without compromising on the style quotient of your outfit!  Super flattering & easily to accessorise, these sleeveless blouse & choli designs are the way to look hot while keeping your cool all along!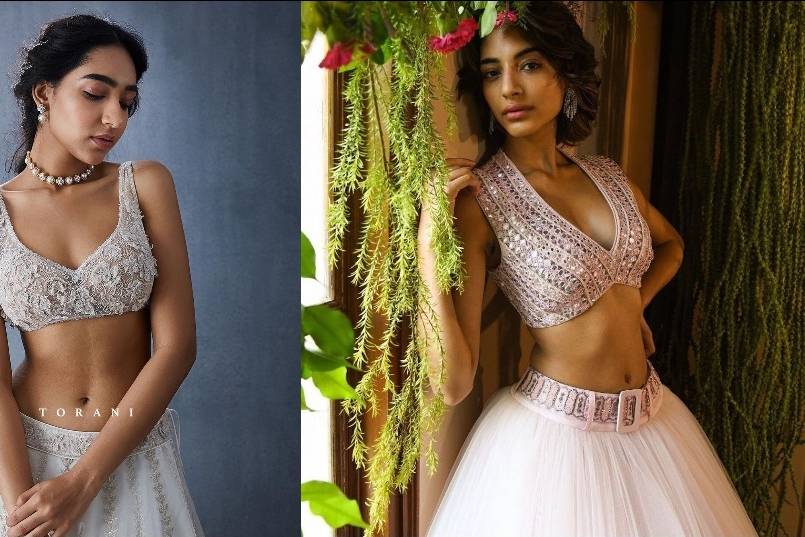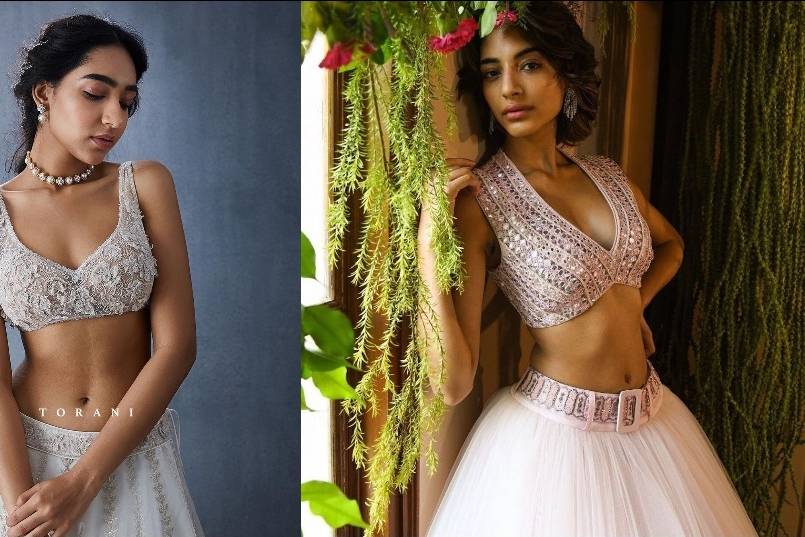 Image Courtesy: Torani (L), Reynu Taandon (R)
If you are planning to be that breathtaking summer bride this wedding season, your bridal wardrobe needs to be customised accordingly. While many brides would wear velvet lehengas for their winter weddings, summer weddings are all about the breezy fabrics that are easy to breathe in. So while keeping it breathable and light when it comes to your outfit, you will also need to pick blouses that complement your wedding outfit while keeping you comfortable all day. The first and most convenient option that pops up on the list of blouse designs is the sleeveless blouse designs for brides, bridesmaids and even guests.
Having no sleeves often adds an extra element to blouses and cholis. Sleeveless blouse designs look surprisingly stylish and feminine and suit almost everyone well while accentuating your features. However, it's important to pick the right neckline, right blouse back design, matching accessories and hairstyle with sleeveless blouses to make the whole look bloom.
We have handpicked some of the best and most trending sleeveless blouse designs and curated a list for you to choose from. Read on and scroll through some of the best sleeveless blouse designs to find amazing outfit ideas for your summer wedding wardrobe.
This article contains:
1. Stylish Sleeveless Blouse Neck Design
2. Sleeveless Blouse Back Design
Stylish Sleeveless Blouse Neck Design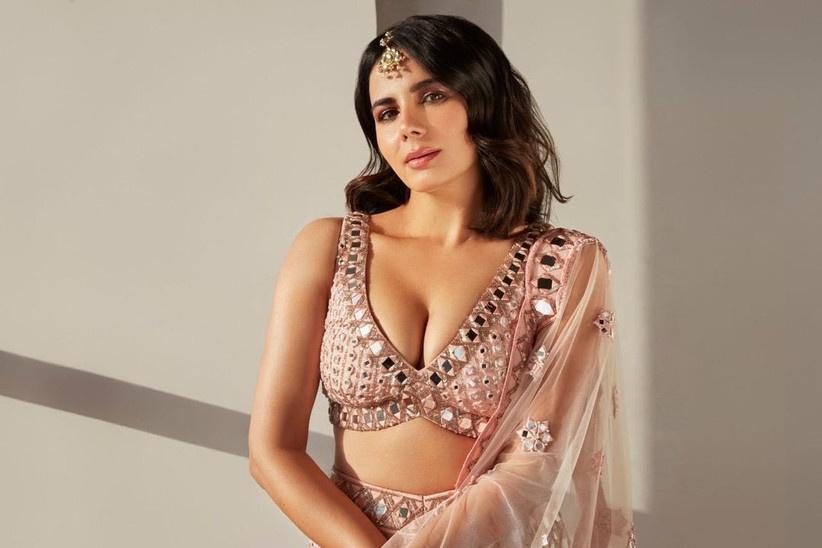 Image Courtesy: Kirti Kulhari
Apart from the colour, fabric, embroidery and sleeves - one thing that makes a blouse design stand out is the neckline. The variety of necklines make for timeless blouse designs that can be easily paired with your sarees as well as your bridal lehengas and other ethnic bridal wear that is added to your shopping cart.
Check out some of our top picks of stylish sleeveless blouse neck designs that will not only turn heads as you walk by but will also enhance the overall look and trend of the silhouette that you pair it with.
Simple Boat-Neck Sleeveless Blouse in Peach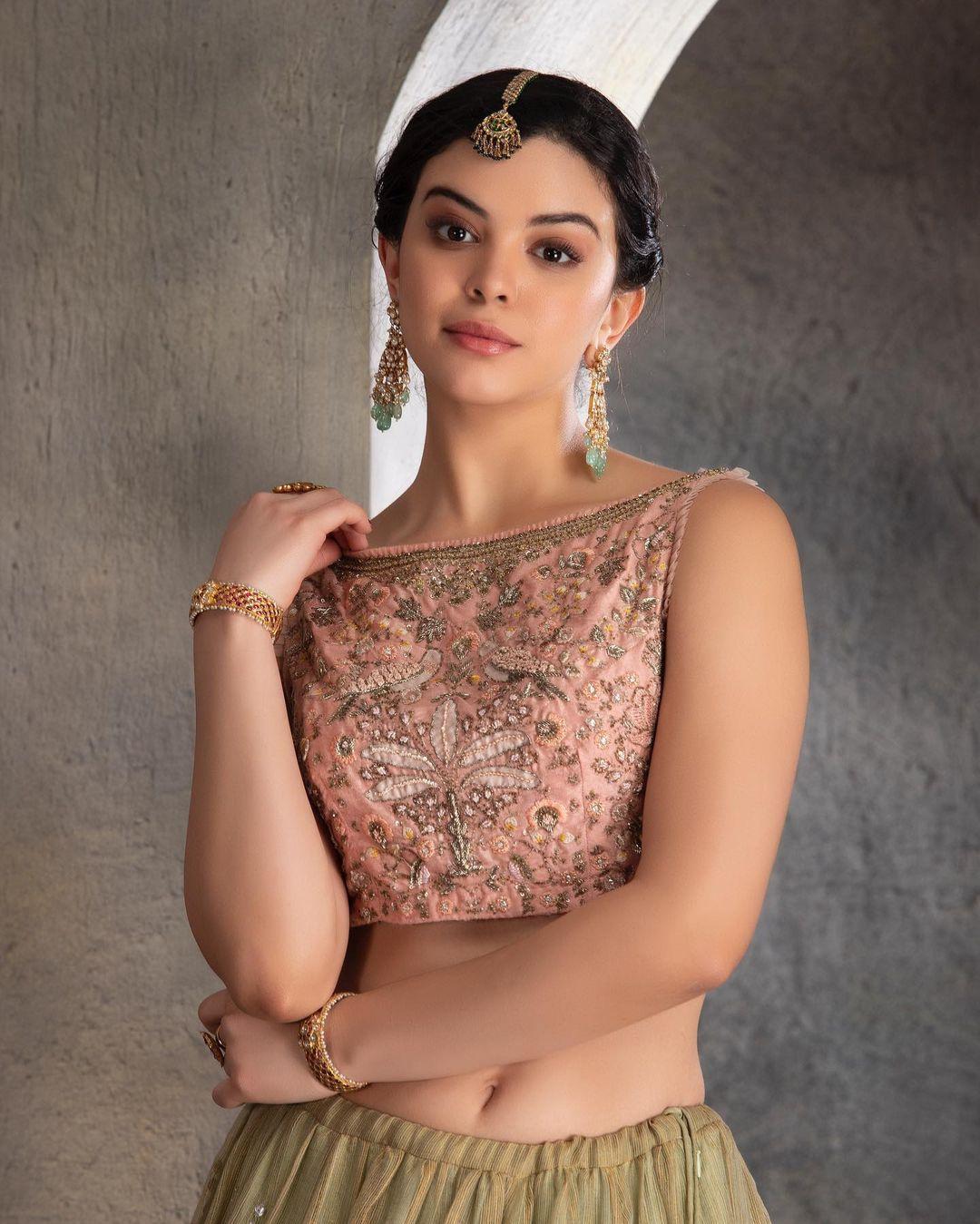 Image Courtesy: Anju Modi
The boatneck sleeveless blouse design is, in fact, a conventional blouse design that is back on the top of our list and how! Of the long and awe-inspiring list of the latest blouse designs for sarees, the boatneck design is one of the simplest ones but at the same time, this alluring blouse neck design for sleeveless blouses is a timeless beauty. You can wear heavy statement earrings to complement the look.
Also Read: Trendy 100+ Latest Blouse Designs for Brides 2021
Neon Green Sweetheart Neck Design for Sleeveless Blouse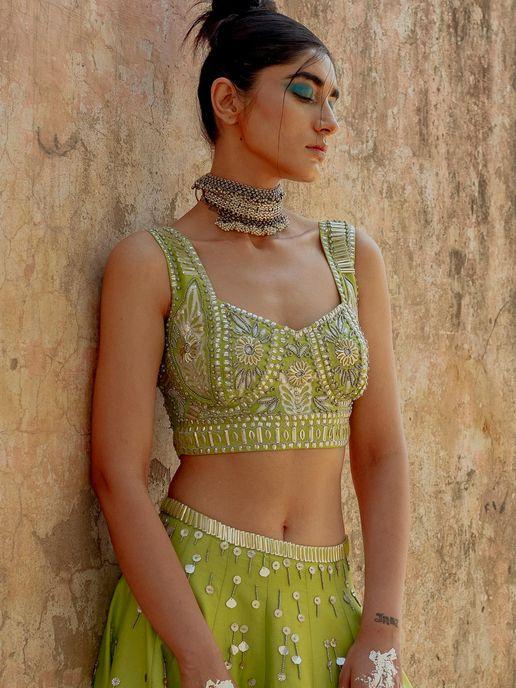 Image Courtesy: Saksham & Neharicka
Add a contemporary touch to your desi collection with this phenomenal green stitched blouse by Saksham & Neharicka. Handcrafted with pure Chanderi fabric, the material is totally soft and soothing on the skin making sure to fit you like a glove while keeping you comfortable all day. It shows off a gorgeous embellished design that adds a dash of dazzle to the look. Style it up with a pair of embroidered block heels and chunky silver earrings to make the ensemble look alluring.
Ruffle Neck Sleeveless Blouse Design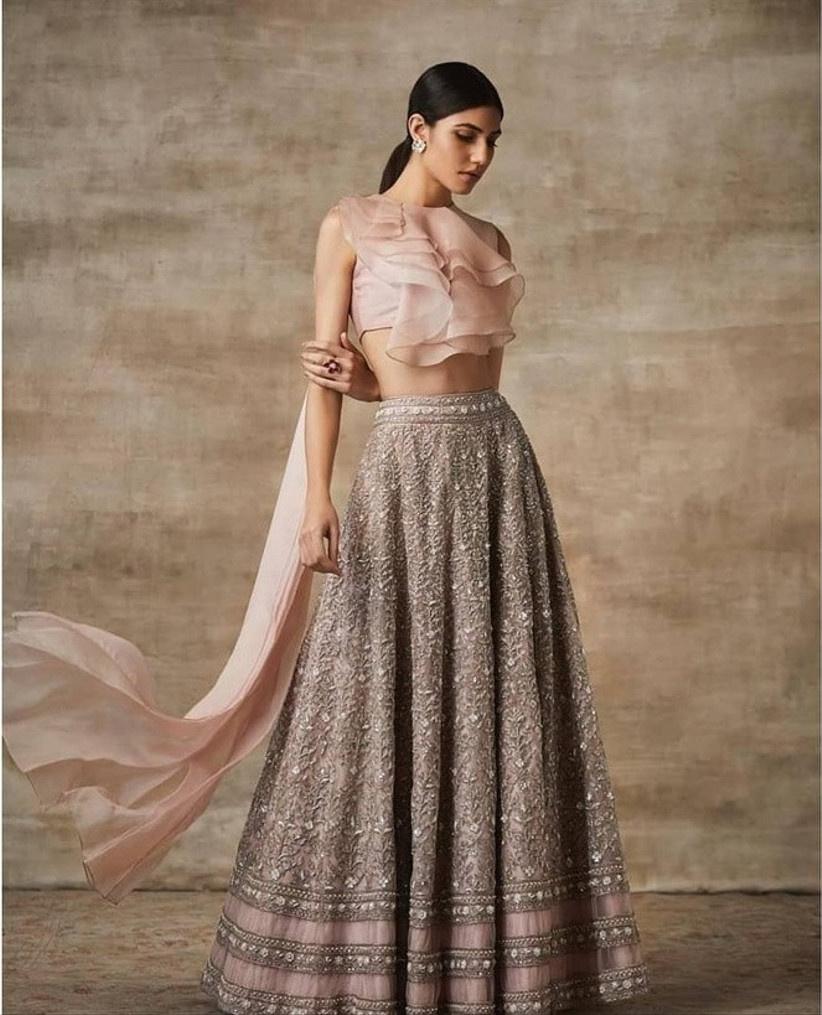 Image Courtesy: Ridhi Mehra
We have all heard about ruffled sleeves but this ruffled neck blouse design by Ridhi Mehra is a beauty you cannot miss. Just when you thought that sleeveless blouse designs are limited to simple and basic ones - this ruffle neck sleeveless blouse design comes in as a whiff of fresh air to make you look like the queen you are!
Plunging V-Neckline Sleeveless Blouse Design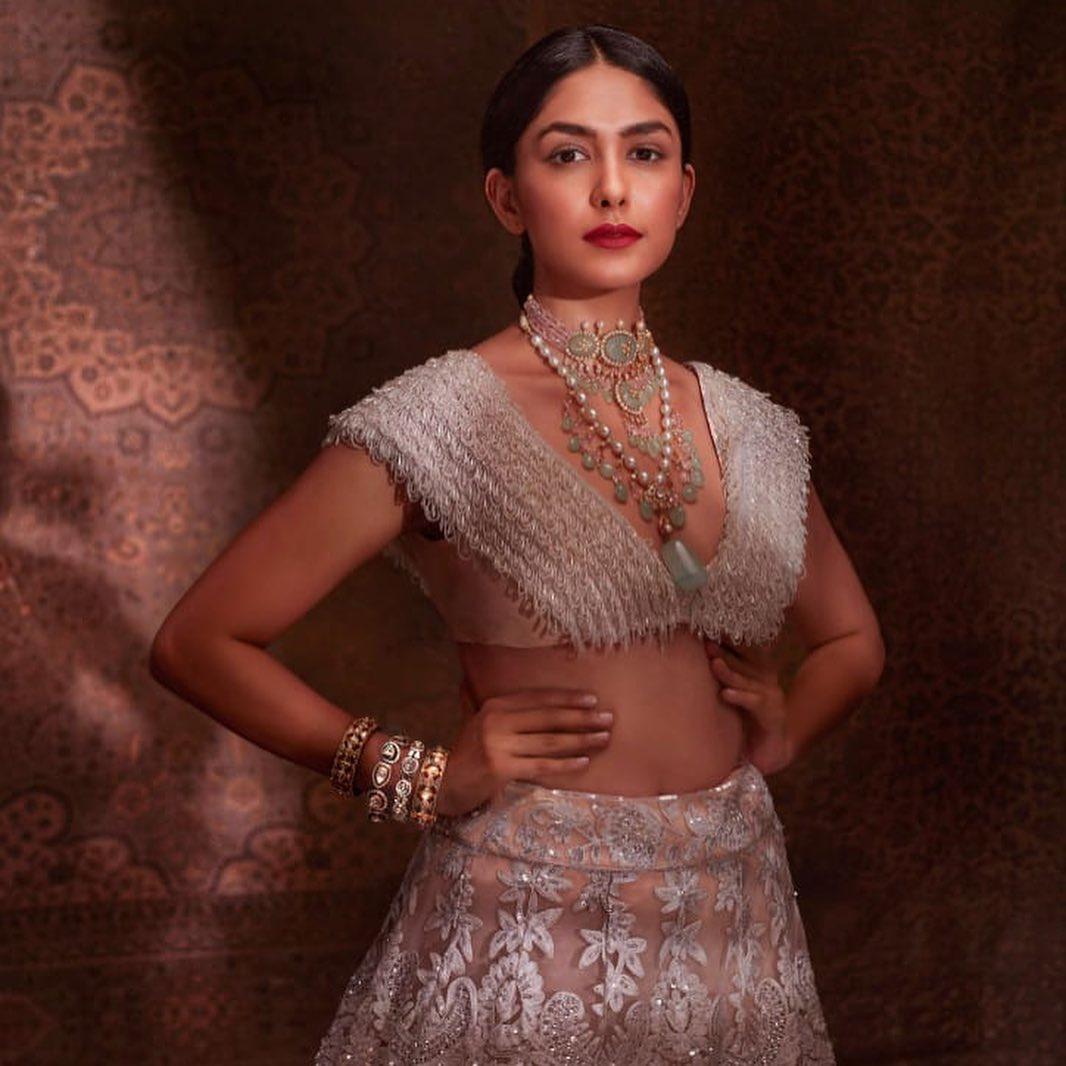 Image Courtesy: Manish Malhotra
A plunging V-neck is always very flattering for the ladies. Strictly meant for the brave hearts, this sleeveless blouse design with miniature tassel detailing designed by none other than Manish Malhotra will make you look exemplary for your wedding ceremony especially when paired with a white lehenga or a peach lehenga. A Rajasthani Aad necklace with a Satlada haar or a Rani Haar will accentuate the beauty of this plunging neckline of the sleeveless blouse design.
Also Read: Manish Malhotra Unveils 'Nooraniyat' at FDCI India Couture Week 2021
Simple Cropped Sleeveless Choli Design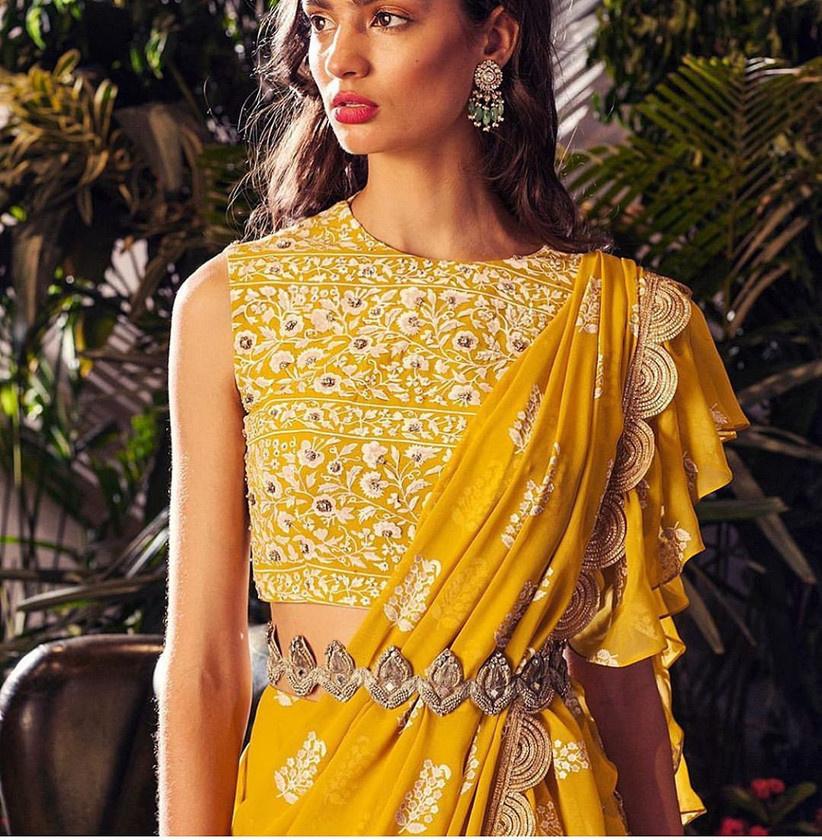 This yellow sleeveless blouse design by Bhumika Sharma flaunts a simple round neck design with white thread embroidery. The shape of this sleeveless blouse is that of a cropped choli and paired with even a simple saree or a ruffled one that is seen in the picture above, this blouse makes you shine bright like a diamond!
Sweetheart Neck Simple Velvet Sleeveless Blouse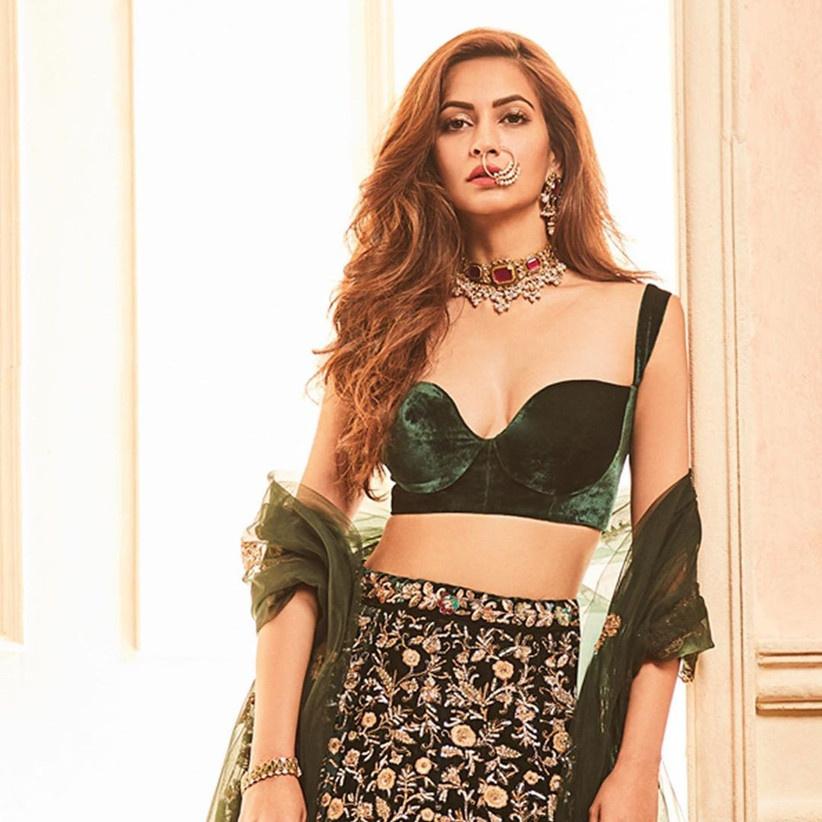 No sleeveless blouse design list is complete without a sweetheart neck design. A simple velvet bralette with a corset style fit that flaunts a sweetheart neckline is one of our favourites and the flat ribbon-like spaghetti straps of the sleeveless blouse design just append to the beauty of your outfit. Play with the length – keep it short to show off your toned midriff or long if you'd like to keep the traditional touch alive.
Scoopneck Sleeveless Blouse with 3D Embroidery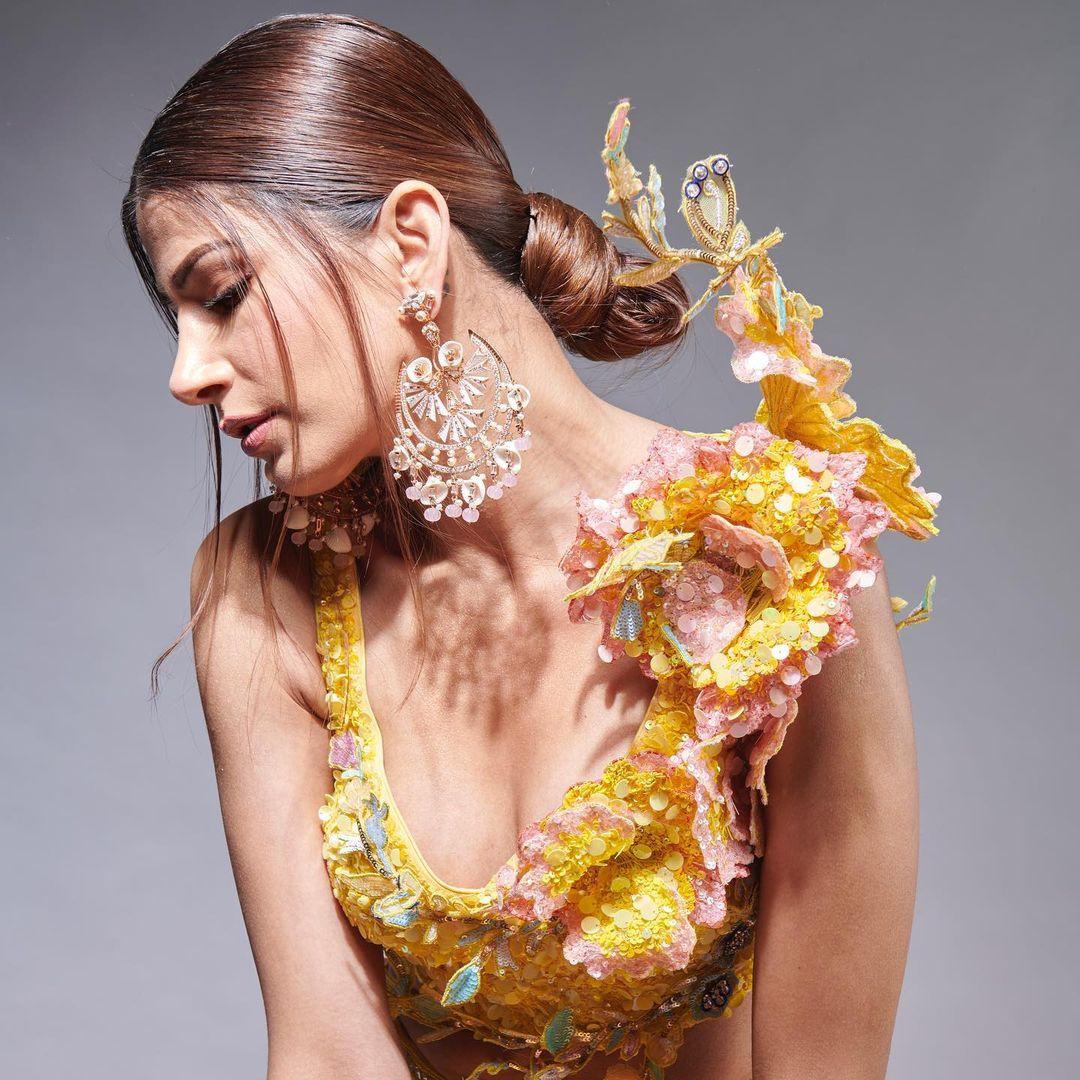 Known for his OTT designs that circle around the elements of nature, this scoop neck sleeveless blouse design by Suneet Varma is a typical work of brilliance by him. The dramatic 3D sequin flower on one sleeve of this sleeveless blouse design adds to the charm of this blouse design making it one of a kind. Perfect for a day wedding ceremony, this sleeveless blouse design is sure to turn heads.
Sheer Halter Neck Sleeveless Blouse Design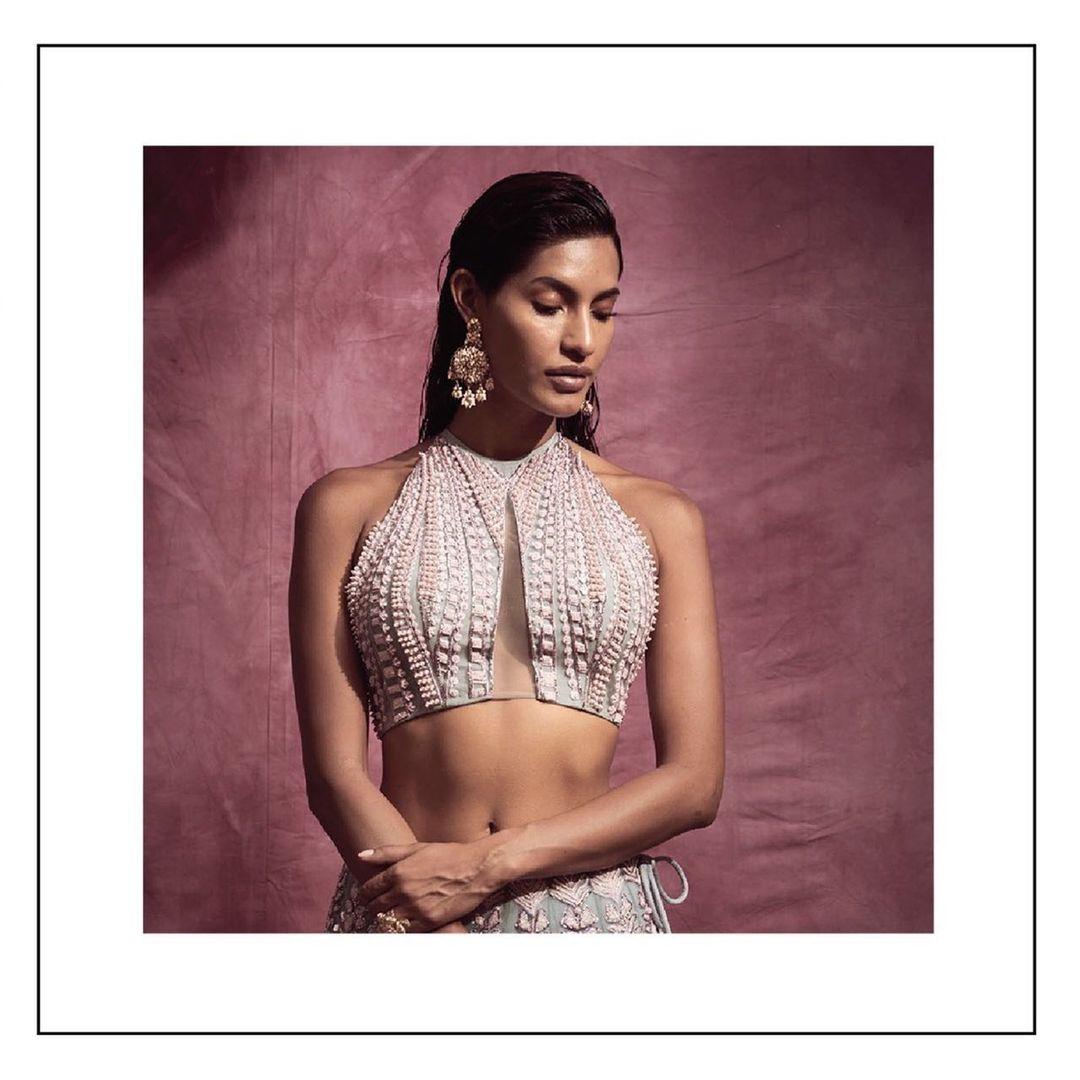 If you are the lady who loves halter neck blouses, then this sleeveless halter neck blouse design is your IT design. Let the praises of this gorgeous blouse design start with the sheer split that elevates the look of this sleeveless blouse design right from the start. The intricate hand embroidery that the sleeveless blouse design
Sleeveless Bralette with Fringe Detail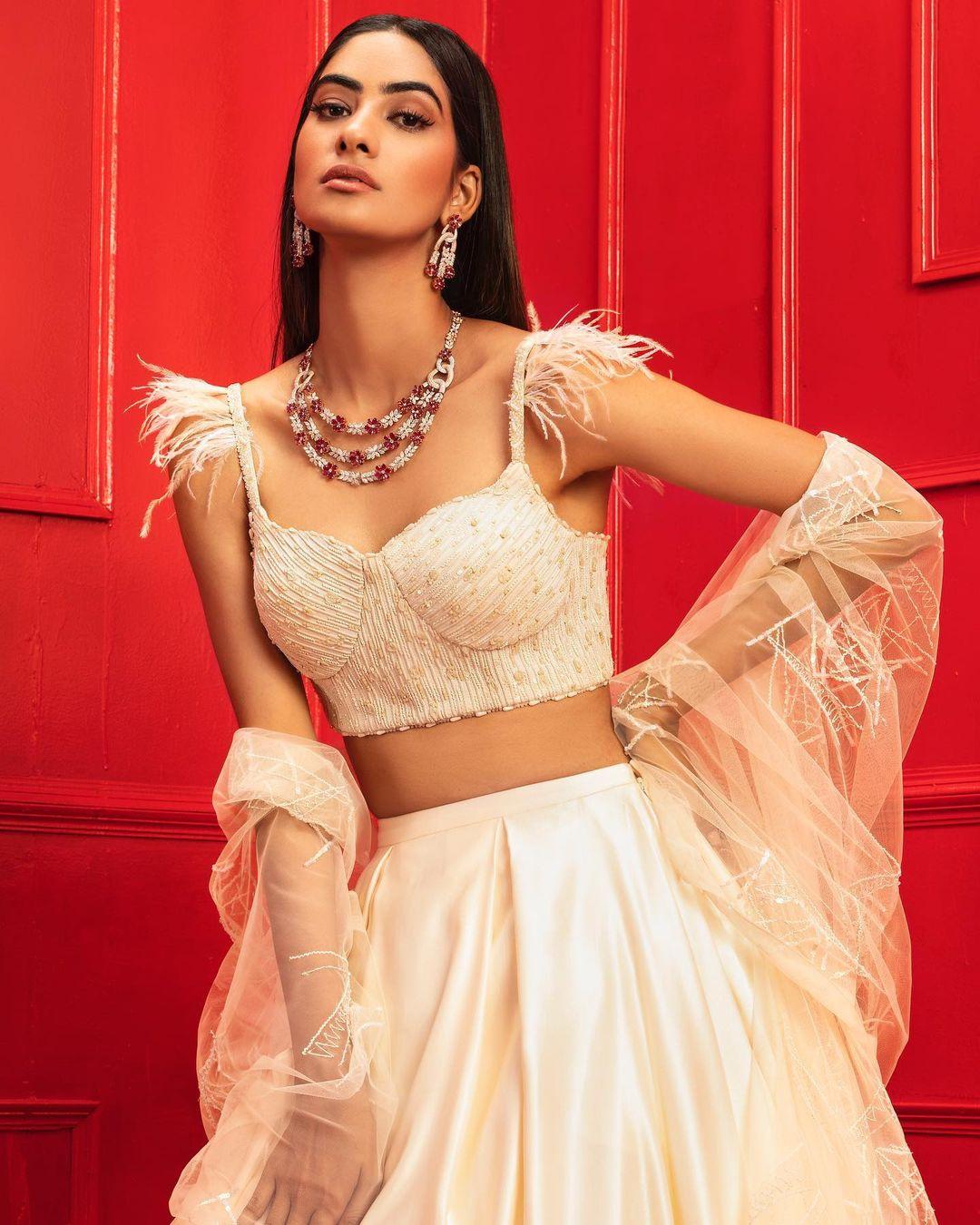 Bralettes are a rage among the millennials and this white sequinned bralette with feather-like detailing on the sleeveless blouse design makes it one of a kind. The modern touch to the traditional blouse design with intricate bead detailing makes this ivory blouse a perfect match for your white lehenga. This blouse is a reiteration that sleeveless blouse designs are never restricted to simple designs only!
Beaded Deep Neck for Sleeveless Blouse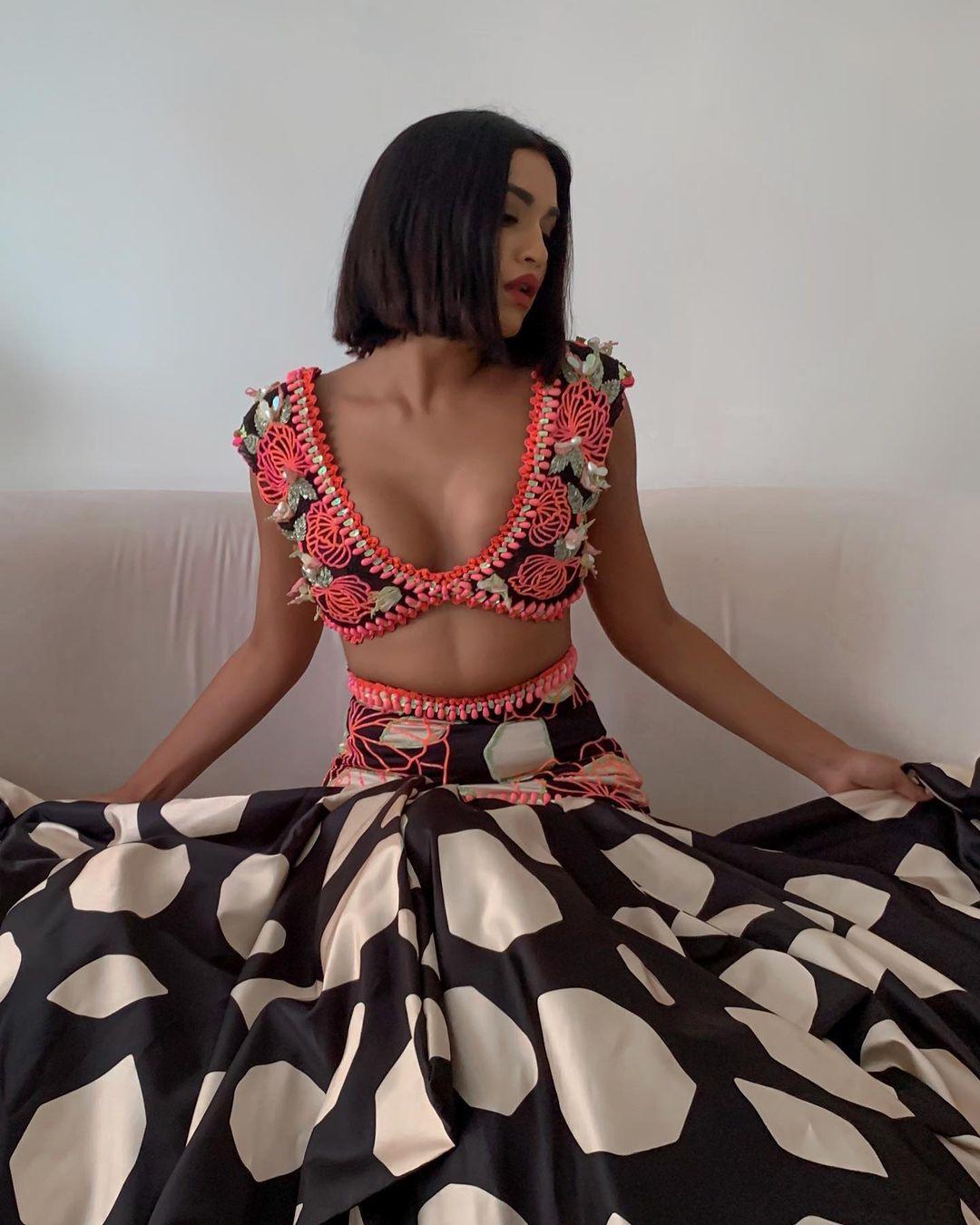 If you are looking for neon pops and extraordinary outfits for your ceremonies - the answer is Papa Don't Preach. This black base sleeveless blouse design with neon embroidery and 3D elements used alternatively is a mesmerising sleeveless blouse design that you will absolutely fall in love with. The neon hem of the blouse only makes it better for the brides who like it with the pop.
Queen Anne Neckline Velvet Sleeveless Corset Blouse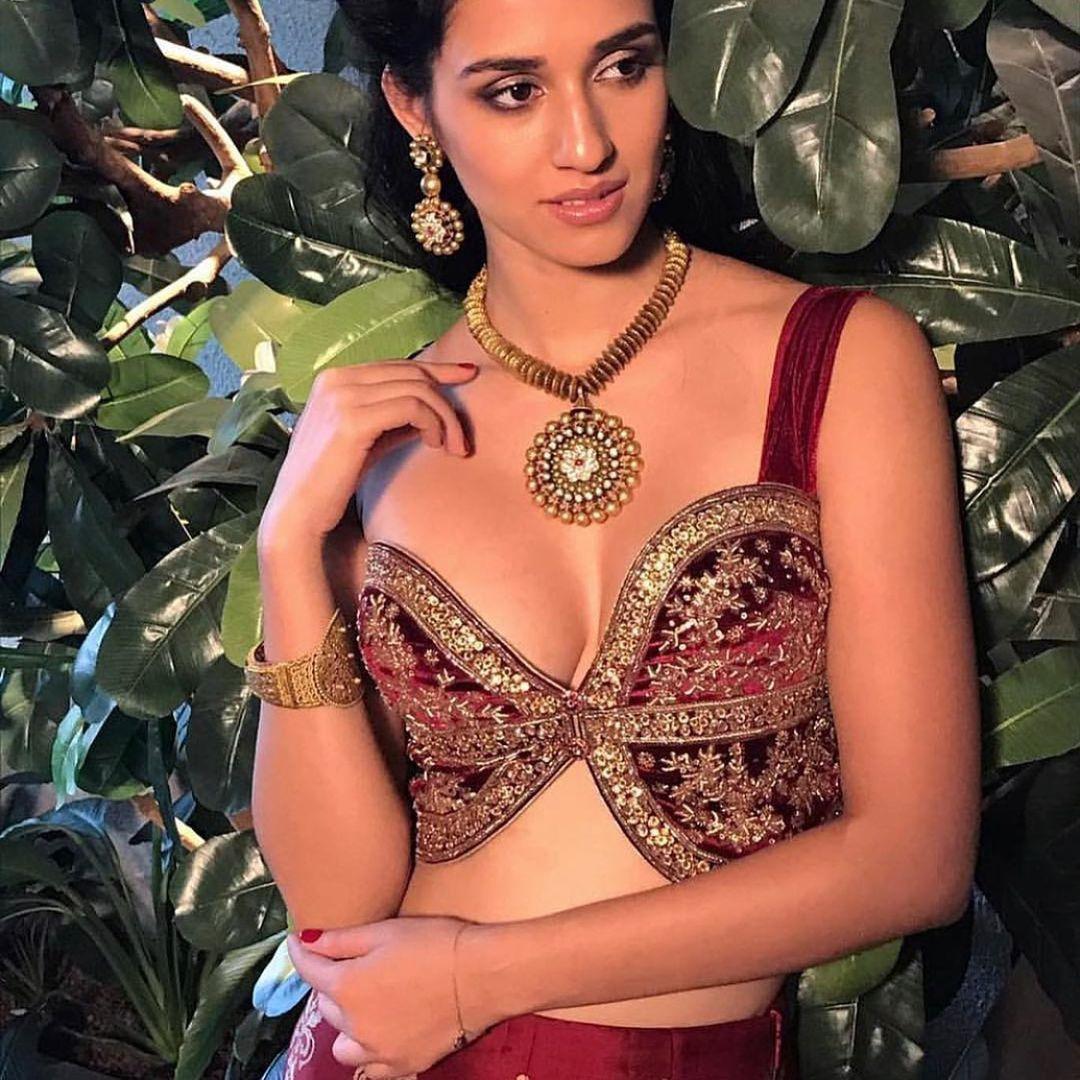 Corset blouses are the new thing that is doing the rounds among the millennials. The golden embroidery with sequin embellishments gives the look of zari work on the corset blouse that shows off an asymmetrical Queen Anne neckline but gives the impression of a sweetheart neckline. The one-shoulder velvet sleeveless blouse design is for sure an enchanting addition to your bridal trousseau.
Sleeveless Sequin Blouse Design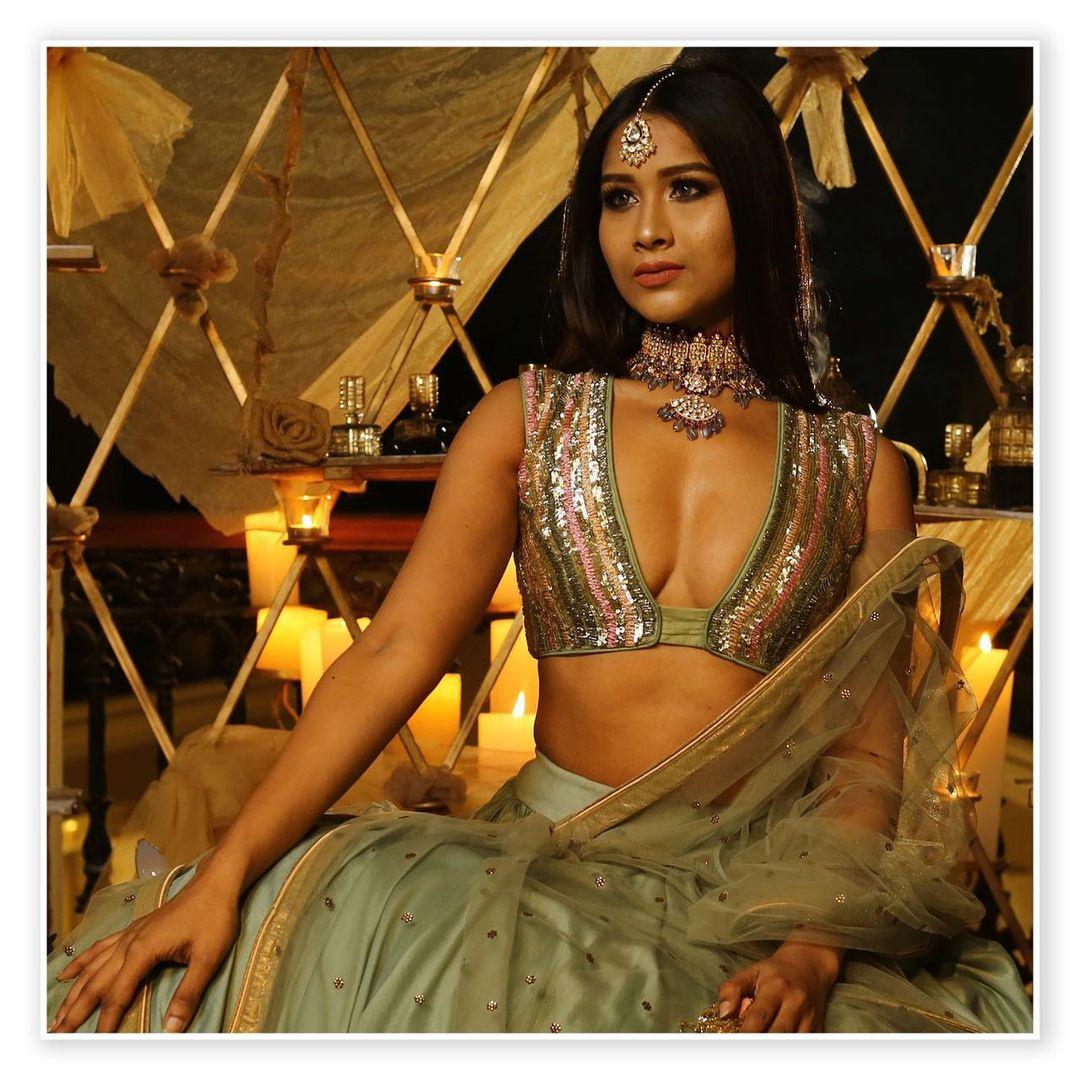 Sequin sarees and sequin lehengas are a hoot. To add to your sequin trousseau you can pick this parallel plunging neckline blouse by ace designer Reynu Taandon. This impeccable sleeveless blouse neck design is going to be the absolute showstopper. Bringing back the retro trends that were ruled by sequins back, this sleeveless sequin blouse design is truly an evergreen one. The design accentuates your neckline and you can complete the look by adding a beautiful choker necklace.
Stone Studded Sleeveless Blouse Design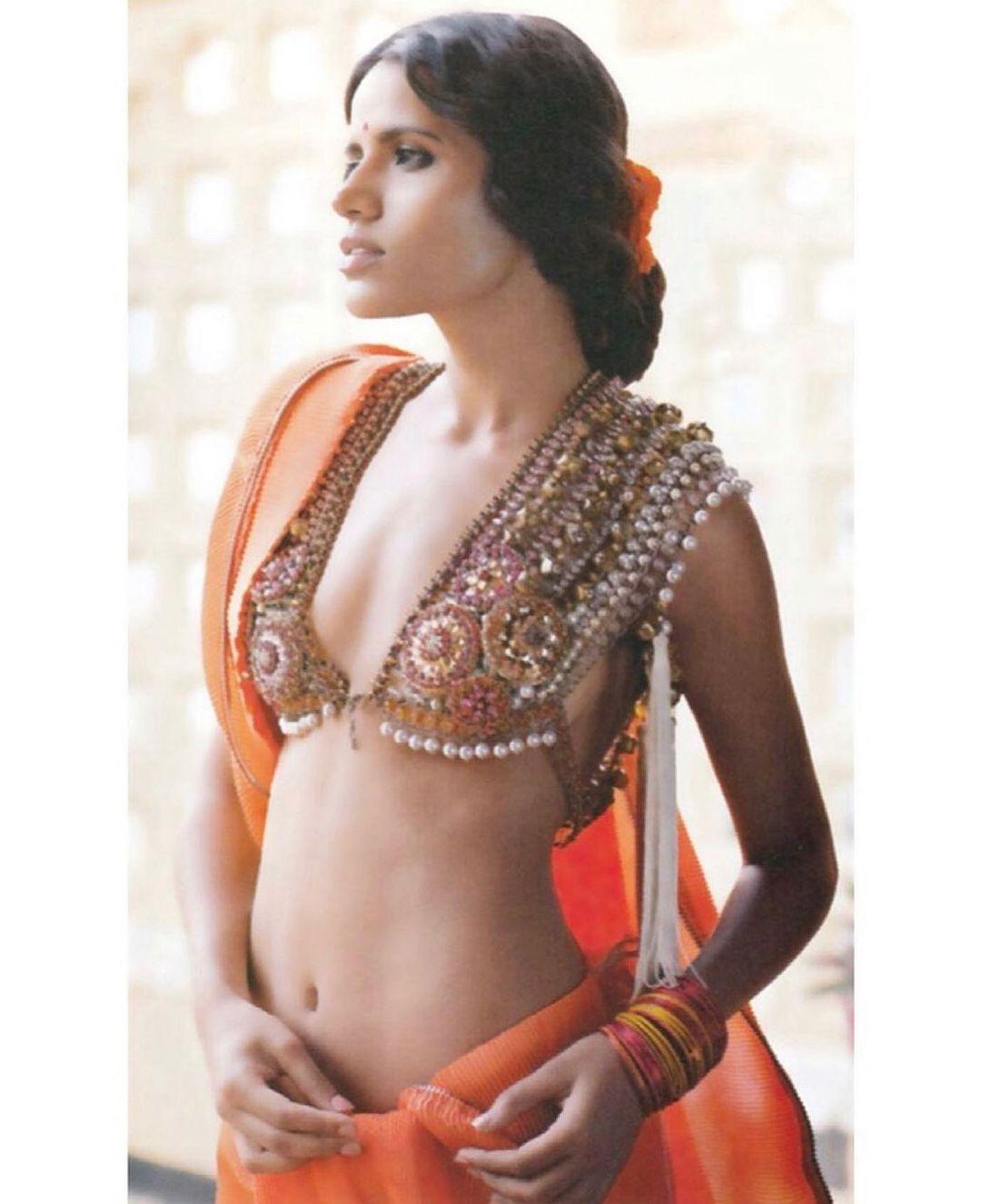 Stone and beads can add immense drama to your outfit and also add allure to your sleeveless blouse design. If 'unique' is your middle name, definitely increase the wow factor of your sleeveless top with heavily studded blouses to pair with your perfect red lehenga or a saree. You can use the same pattern along the hem or on the border of your dupatta or the bridal saree that you pick for the ceremony.
Structured Edgy Sleeveless Blouse Design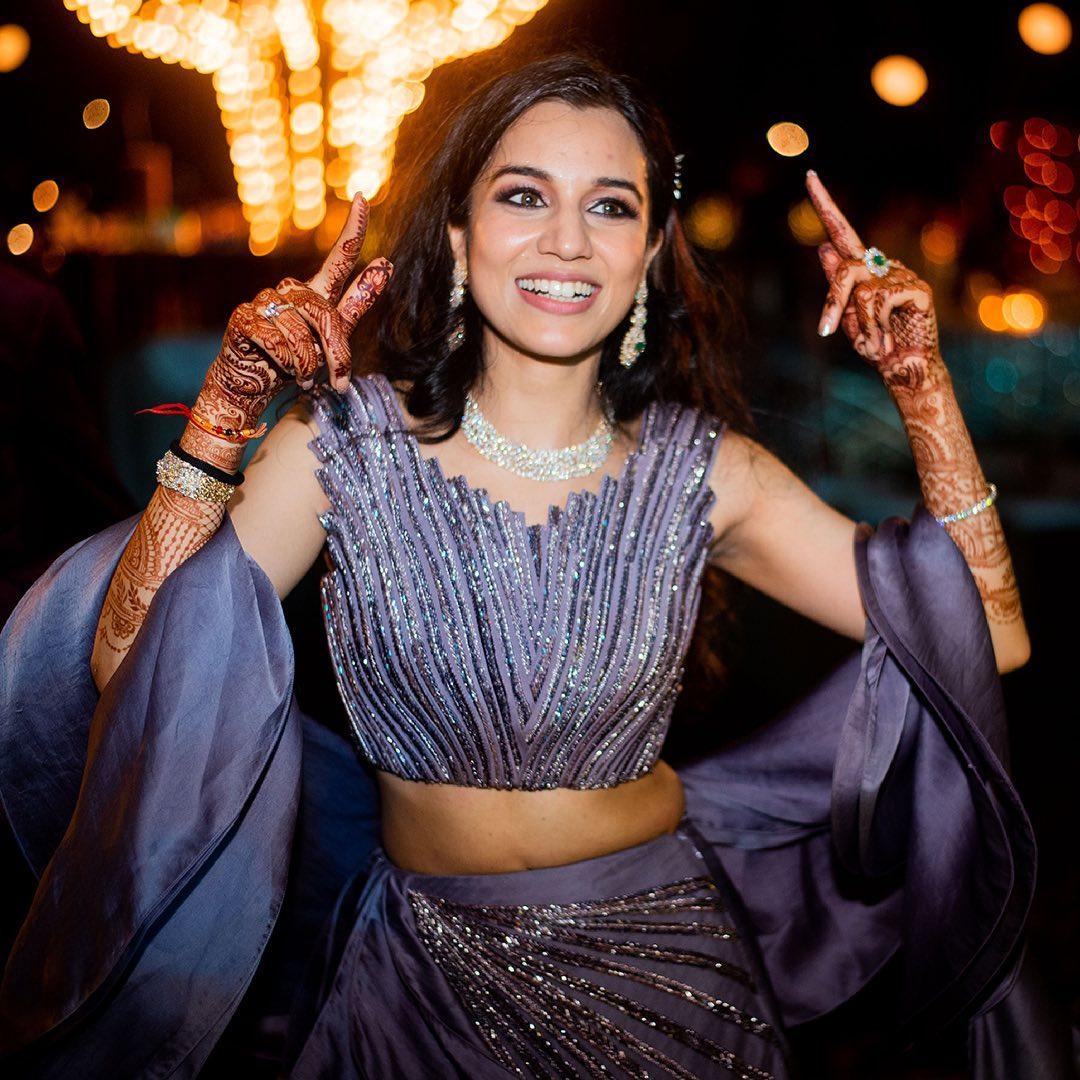 Sustaining the signature silhouettes of ace designer Gaurav Gupta - this sleeveless lilac blouse design with intricate sequin stripes and an edgy neckline adds to the beauty of your lehenga. The structured silhouette adds a dash of whim and class to the #OOTD without a doubt. Adding diamond jewellery is going to be your topping!
Hand Embroidered Sleeveless Blouse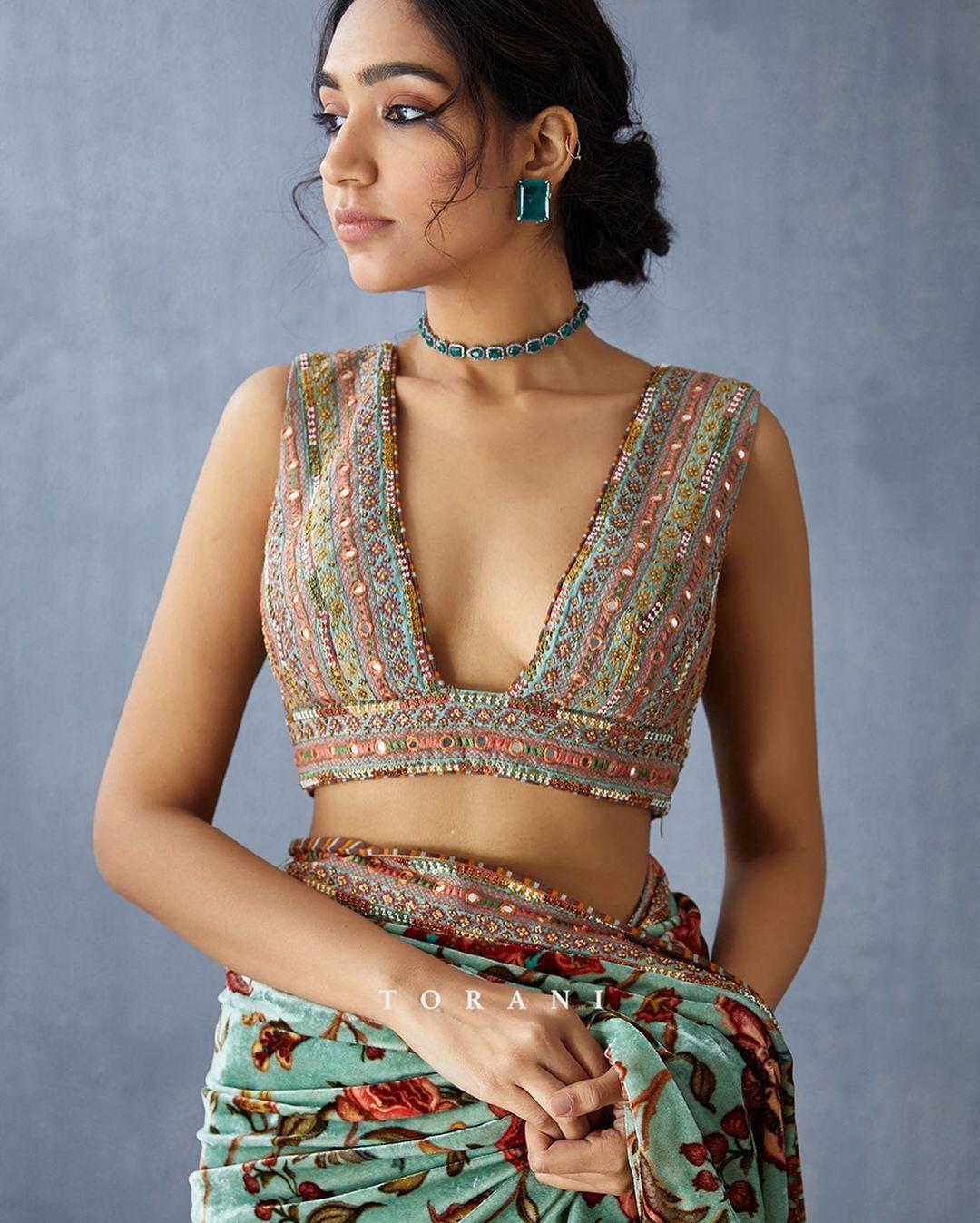 Image Courtesy: Torani
Torani is known for its traditional outfit designs that are like no other. From earthy tones to a pop of quirky elements, this designer sleeveless blouse is a beauty that you will fall in love with at very first sight. With obscure crochet-like embroidery and mirror-work - this designer sleeveless blouse will wow the eyes of the beholder.
Scallop Hem Sleeveless Blouse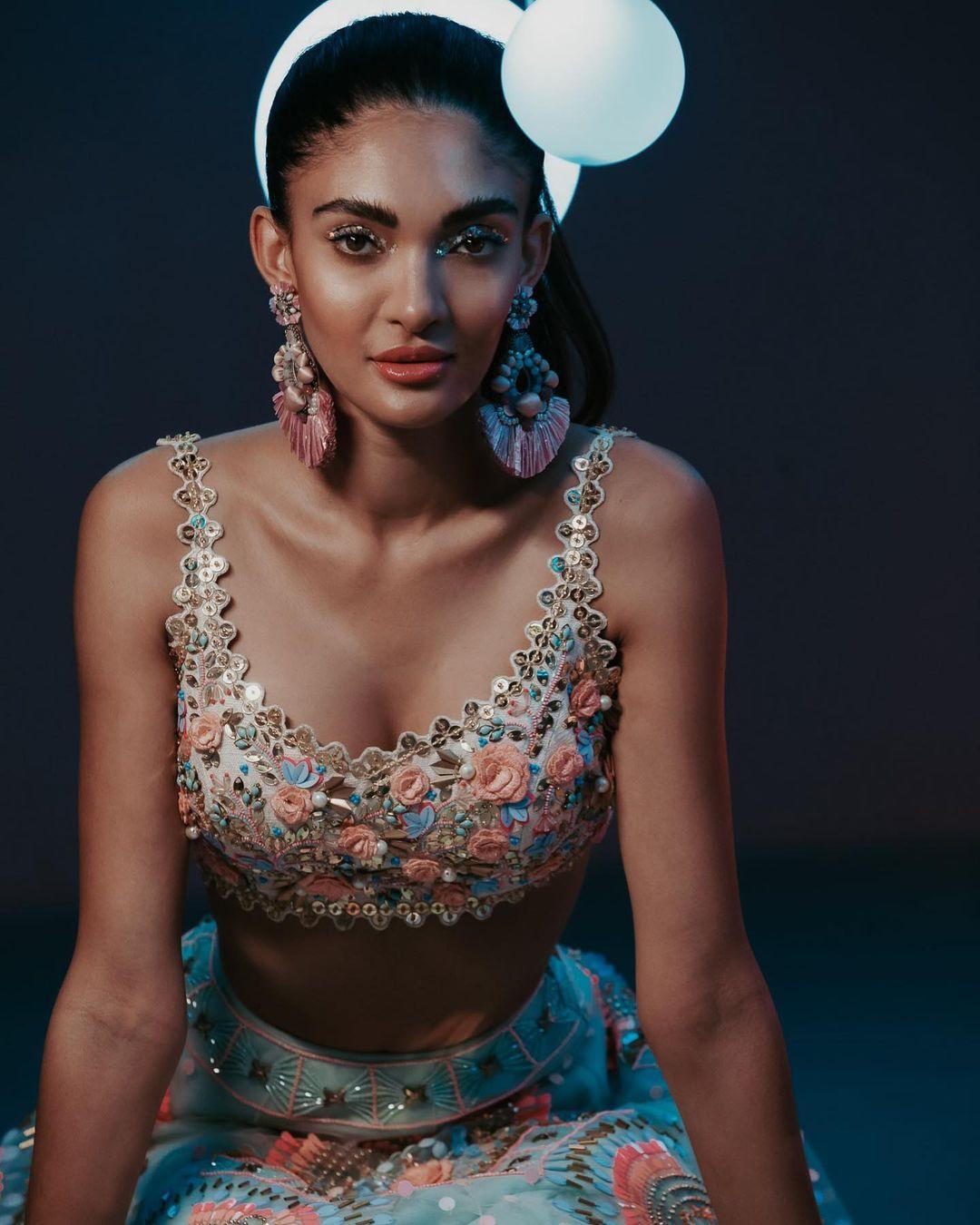 The nature of floral designs is delicate and yet enchanting. This sleeveless designer blouse by Papa Don't Preach is an entrancing piece that you must have in your wedding wardrobe. Cut off the floral blouse with a scalloped hem from your checklist with this pearl-studded floral blouse design.
Embellished deep neckline blouse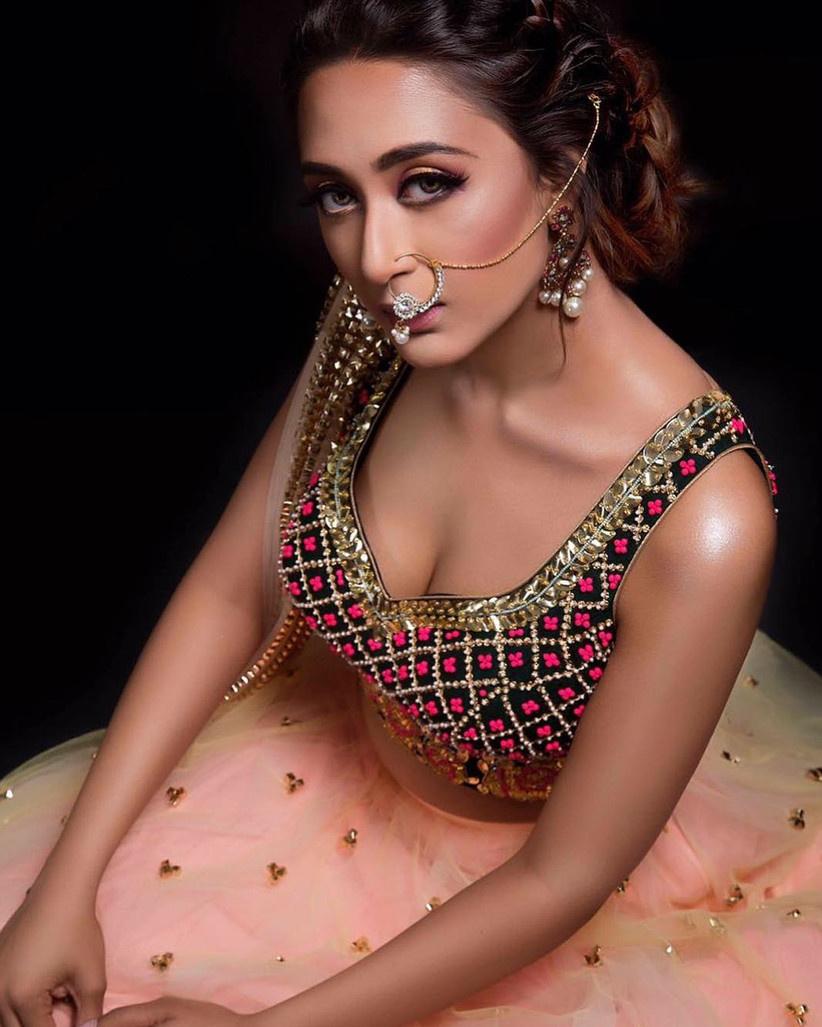 What's a blouse without some level of sensuality! For a sexy but tasteful look, go for an embellished sleeveless blouse design but keep the neckline super low. This idea works best with lightweight sarees as well as with flowy lehenga skirts.
Illusion neckline sleeveless blouse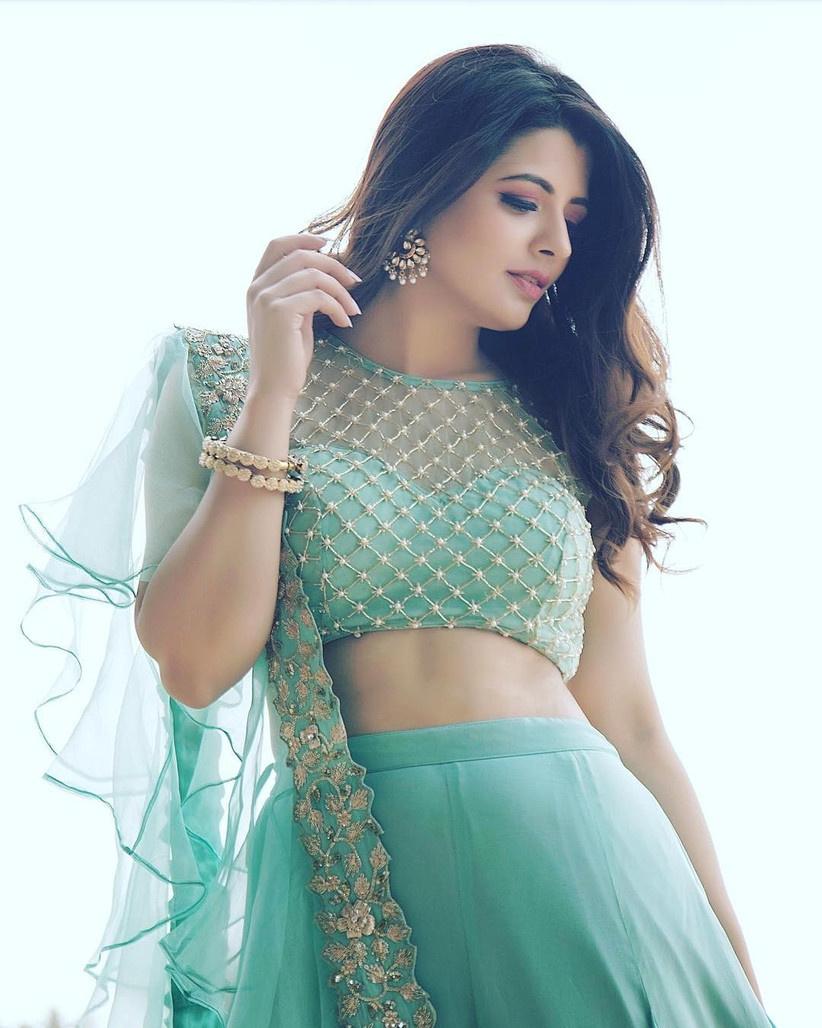 Illusion necklines are limitless when it comes to style as they give a vintage and romantic feel. This blouse design features an illusion neckline that's covered with decorated sheer fabric. The sleeveless look and sheer fabric at the top are keeping it from looking too drab or too revealing.
Sleeveless Blouse Back Design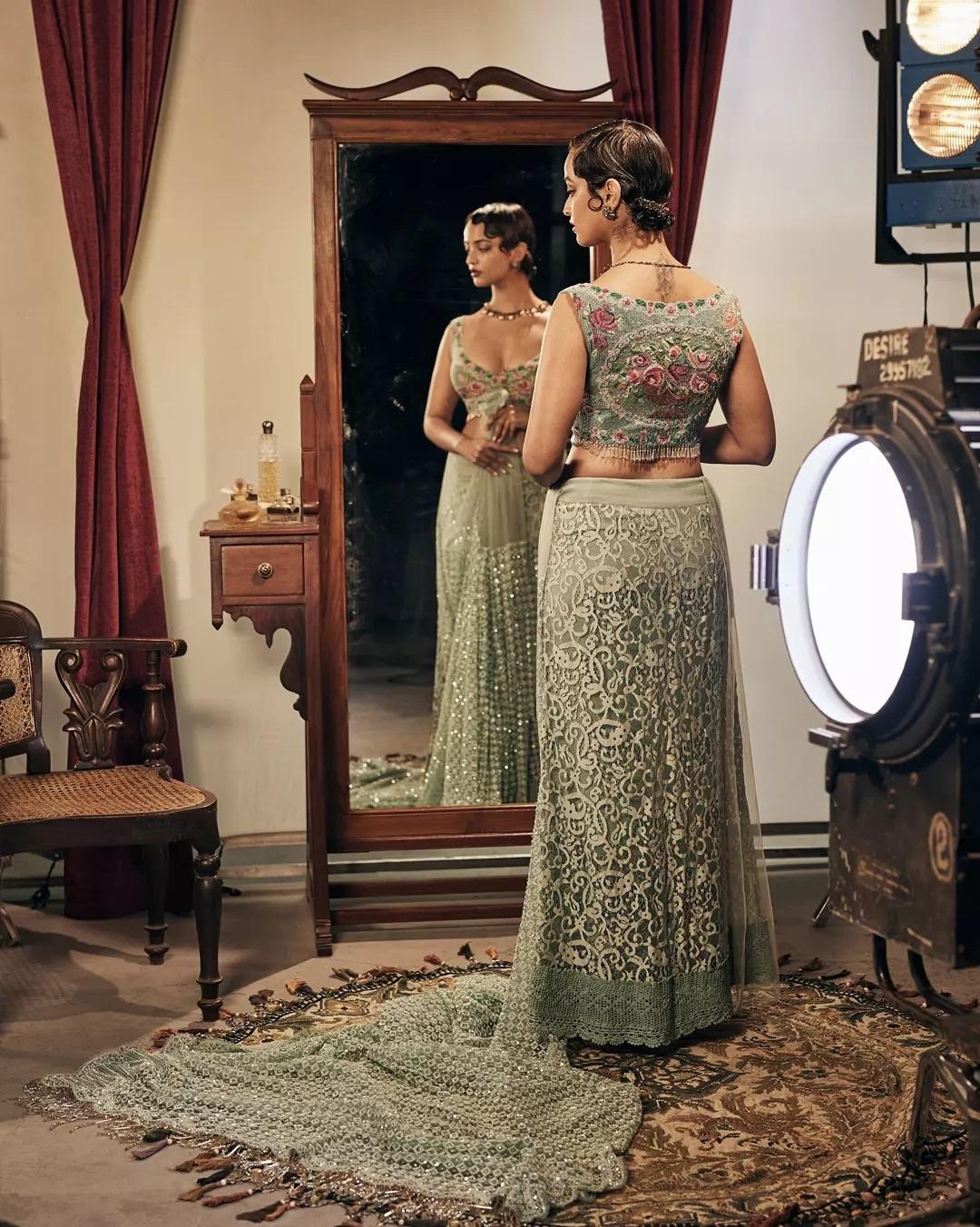 Sleeveless style cholis are perfect for millennial brides especially ones that flaunt alluring back designs, especially if you are getting married in summer. Easy to wear and style, this kind of sleeveless blouse design lets you play with the length and neckline. Wearing a crop top and skirt for an Indian wedding is a popular trend being followed by this generation of brides and we are all for styling it right!.
Here are some of our top blouse back designs for sleeveless blouses that you must bookmark for your trousseau shopping.
Embroidered Blouse Back Design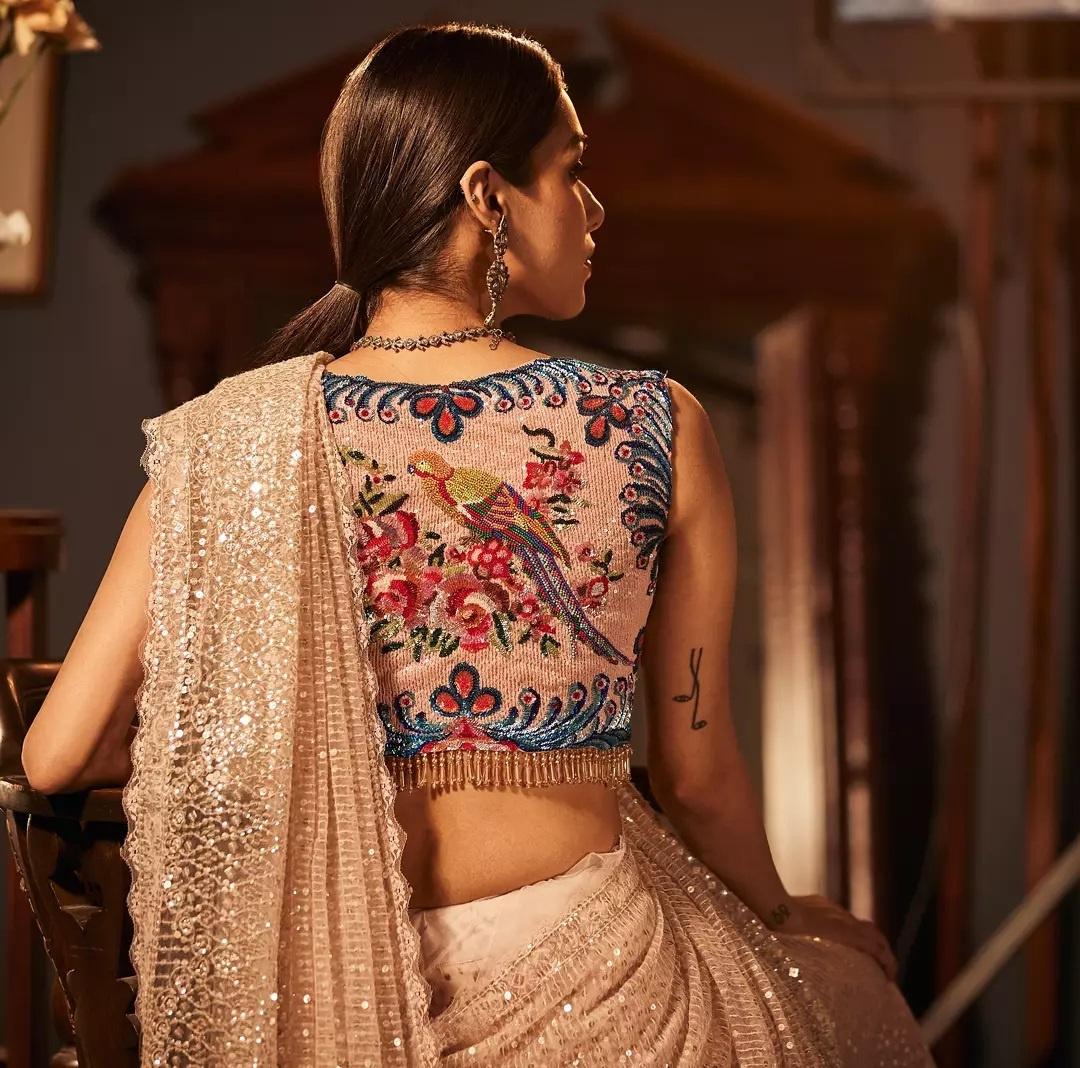 Intricate embroidery on the rose-hued tulle sleeveless blouse is handcrafted with sequins and crystals, features artworks gleaned from archival textiles. The motifs are derived from vintage minaudières to enhance your OOTD for the wedding day.
3D Mesh Blouse Back Design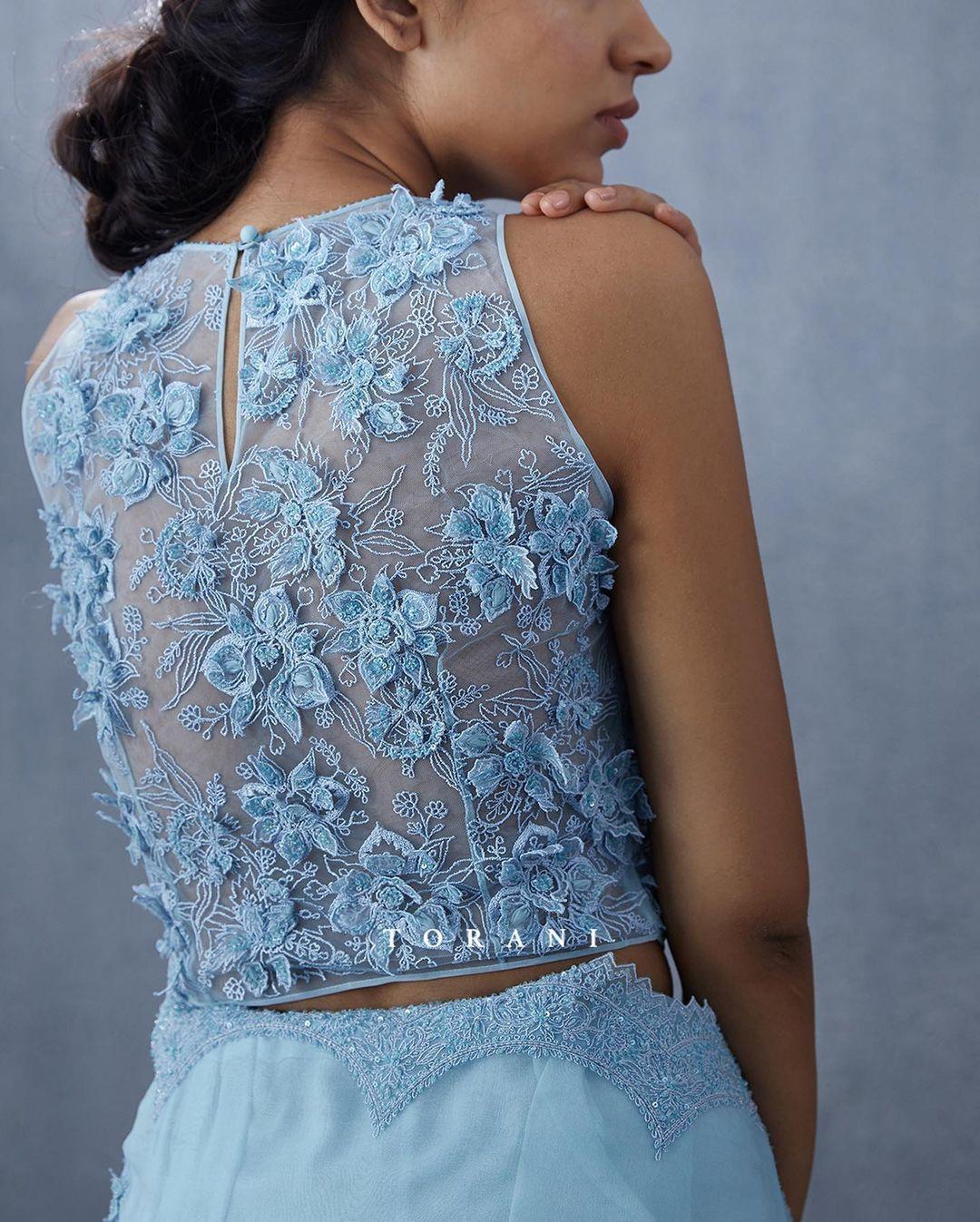 Image Courtesy: Torani
Mesh back blouse brings sexy back! The 3D OTT embroidery is what makes the sleeveless blouse even more alluring. The charming delicate flowers along with dainty embroidery is a beautiful blouse back design combination for the brides, especially for an intimate wedding ceremony outfit.
Cutout Blouse Back Design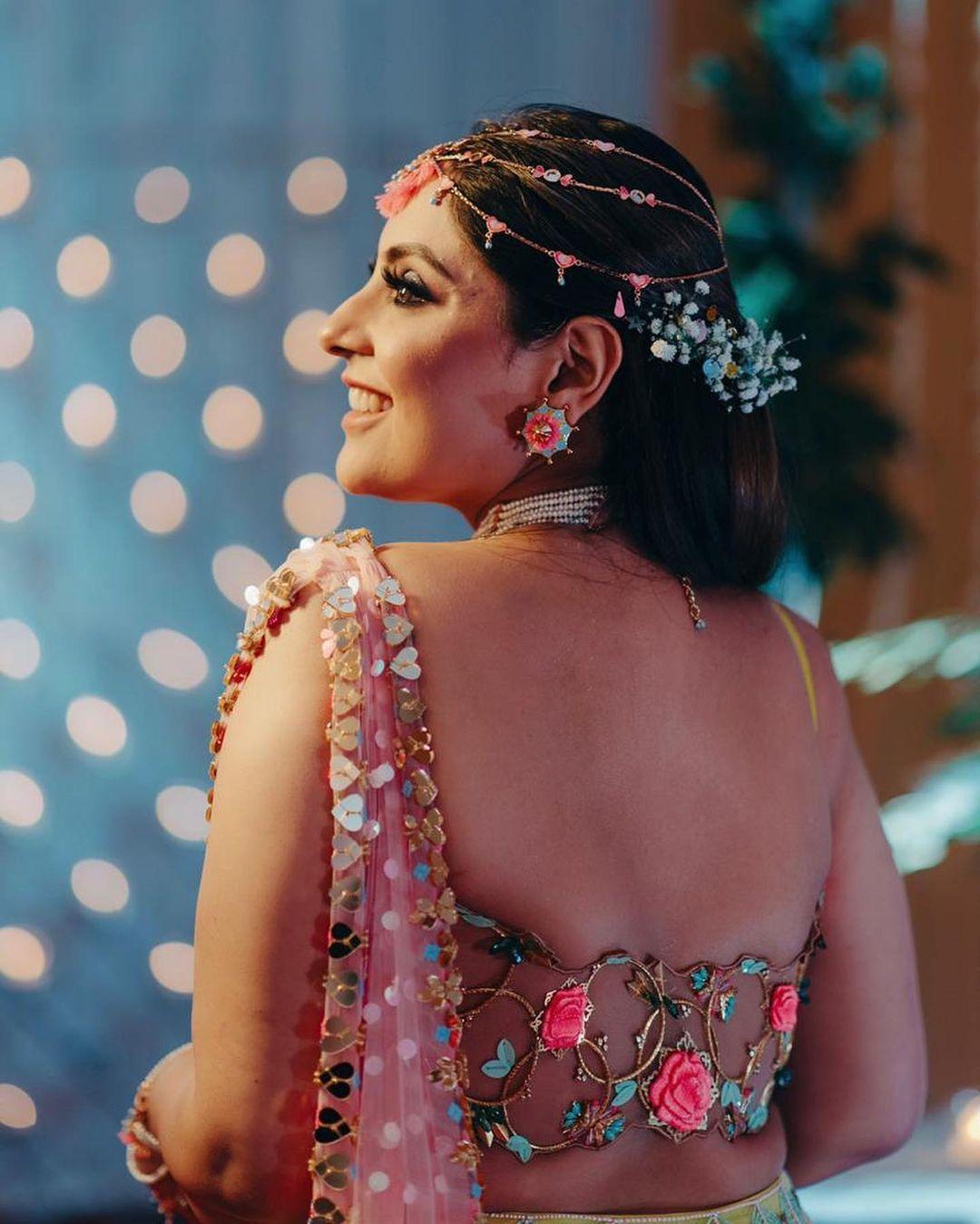 The unconventional blouse back design by Papa Don't Preach is an absolute beaut that you will love if pop is your taste! The golden rings with the floral detailing make it perfect for being a mehndi ceremony outfit for the magical mehndi ceremony.
Dori Blouse Back Design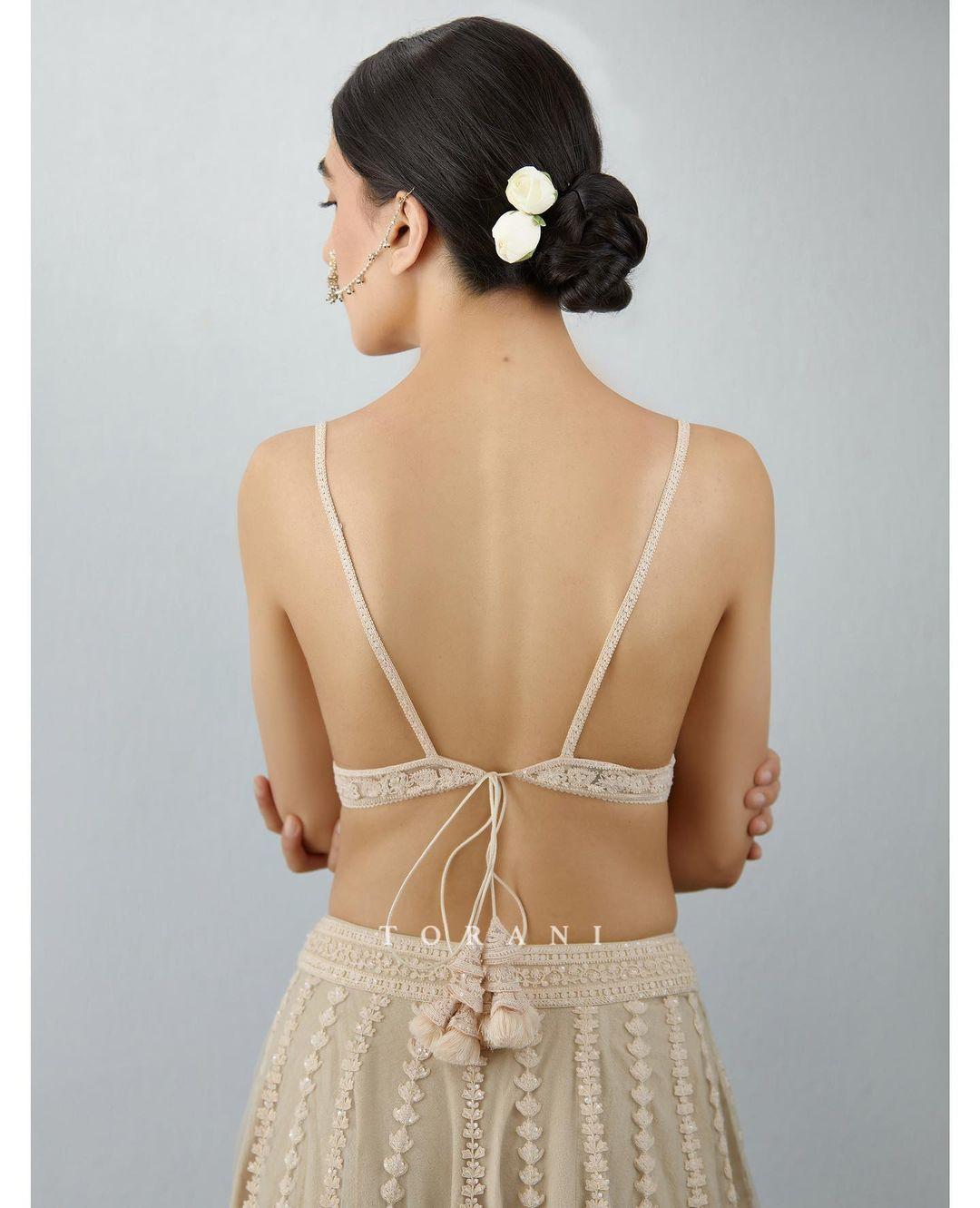 Image Courtesy: Torani
Dori is something that is one of the most conventional blouse back designs for Indian wear. This ivory sleeveless blouse back design with the tassels tied to the end of the Dori look mesmerising. The tassels fall playfully on your back making the sleeveless designer blouse by Torani look charming as ever.
Black Sleeveless Blouse Back Design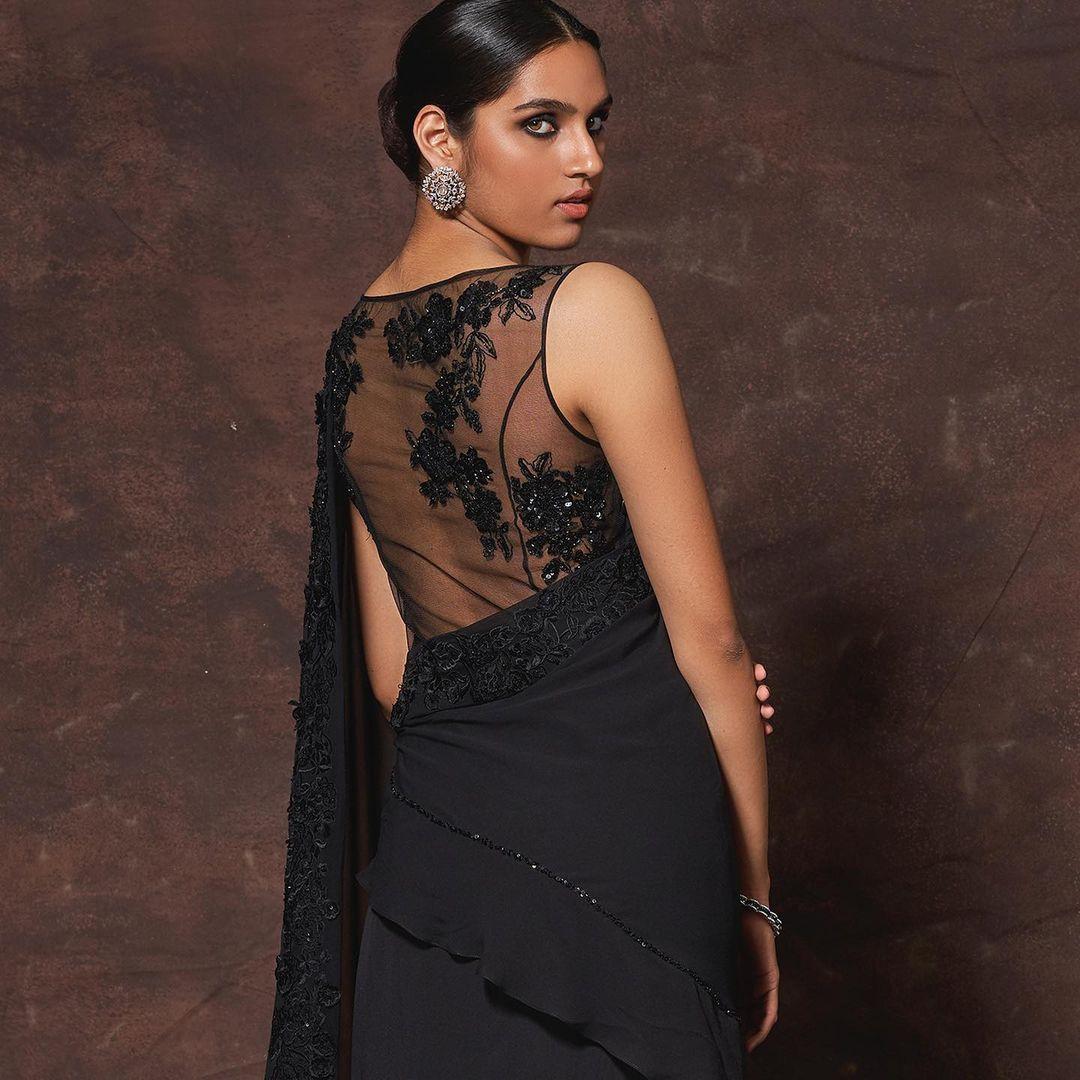 Black is an evergreen colour and that fits any occasion. Be it your reception, your engagement or even your cocktail ceremony - this sensuous black sleeveless blouse design with sequin embroidery is a hoot! Pair it with a ruffle saree or with your lehenga to turn heads as you walk down the aisle.
Chunky Metal Back Design for Sleeveless Blouse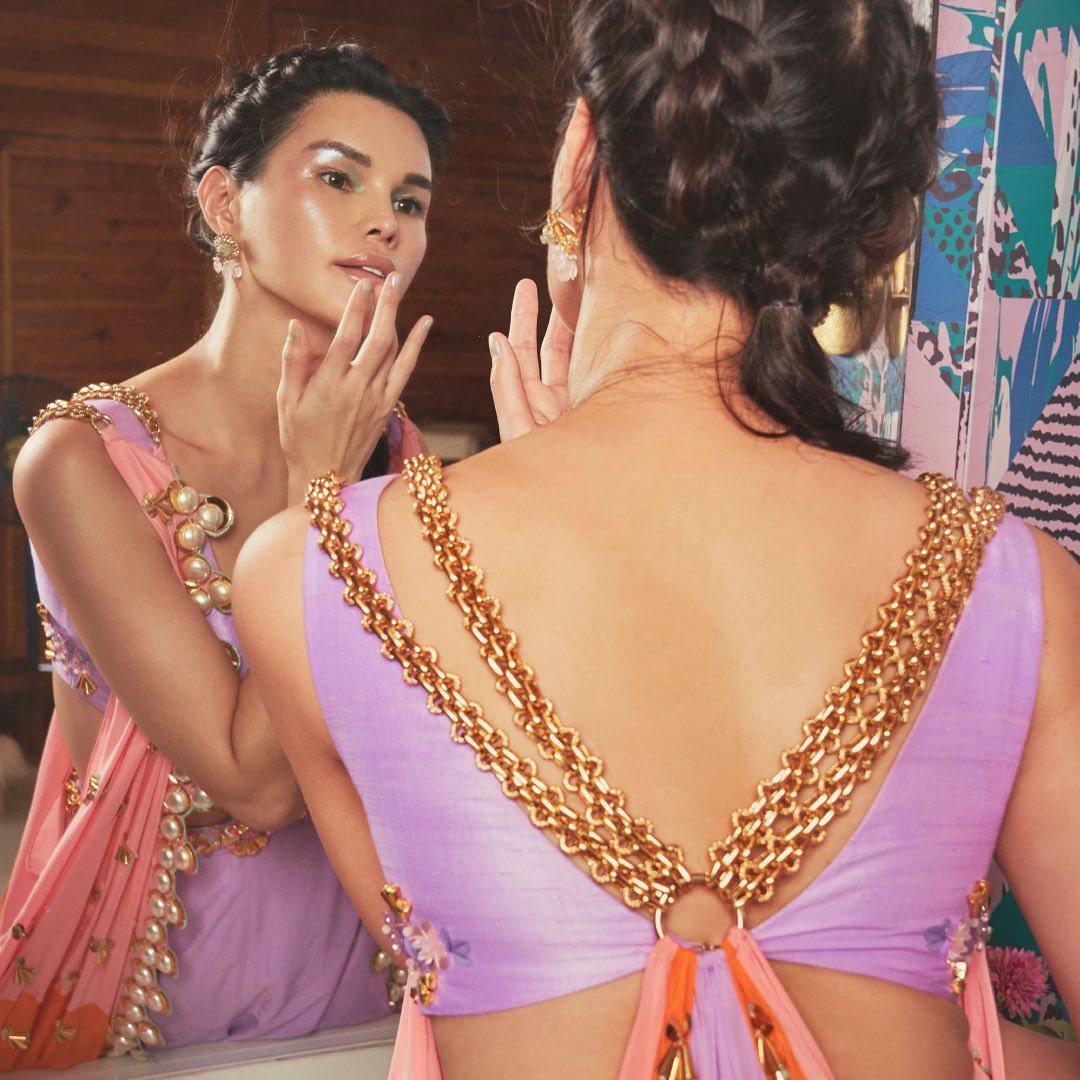 Here's a fancy blouse back design prepped to perfection with a deep cut neckline and chunky metal chains in the hemline to add to the drama. This Papa Don't Preach blouse design for pastel lehenga is one of the trendiest blouse designs we have spotted so far! Give this look a go for your best friend's sundowner wedding party or for your own Mehndi ceremony to ace the bridesmaid looks game with absolute quirk.
Faux Pearl Blouse Back for Sleeveless Blouse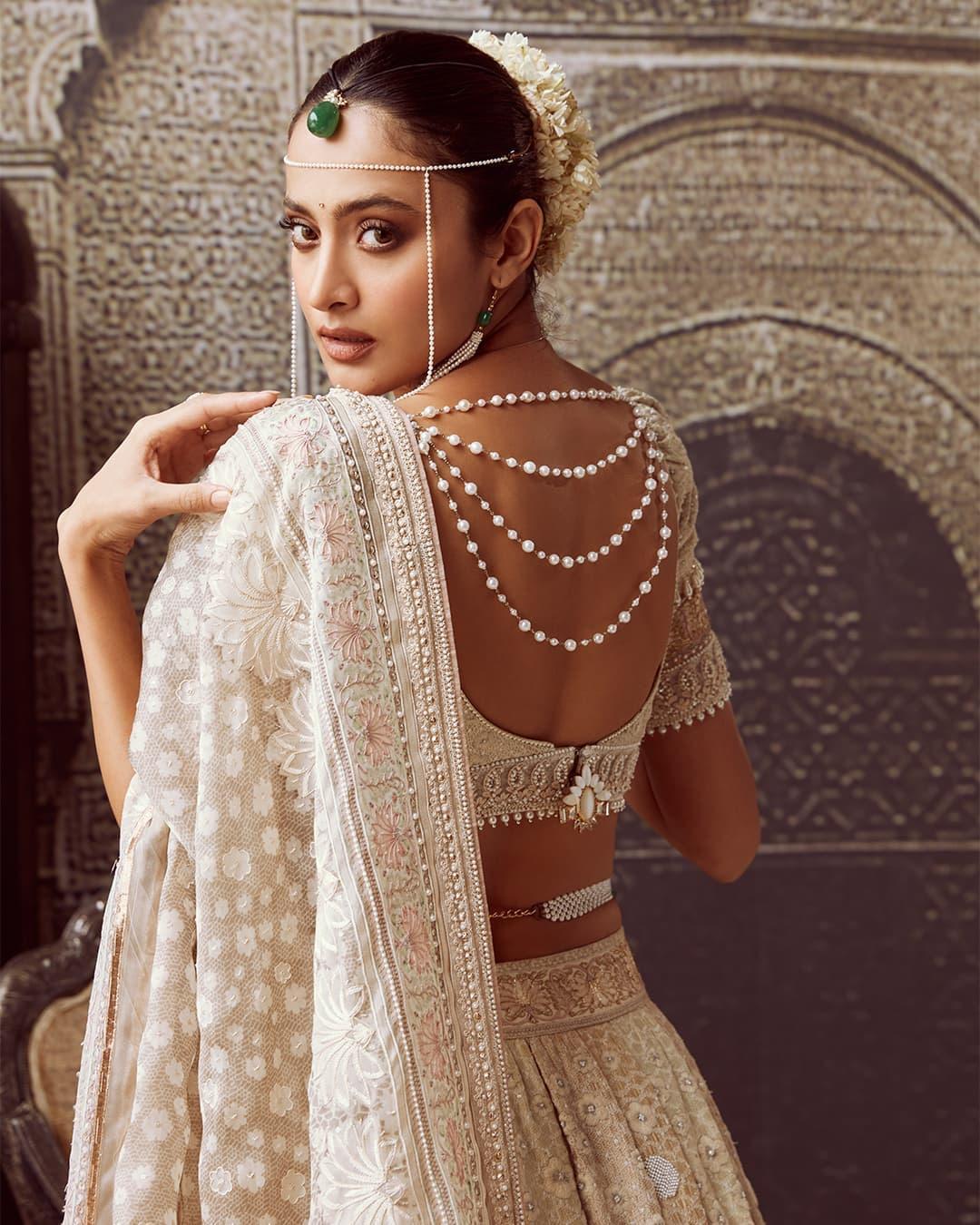 A statement sleeveless blouse design can make even the most basic sarees look fashionable. Invest in a simple georgette or chiffon saree and a statement sleeveless blouse design with faux pearl chains on the back with a pearl and stone studded closure too. The pearl detailing makes this sleeveless blouse design a beauty you cannot resist.
Also Read: Blouse Designs: 150+ Traditional & Stylish Blouse Patterns for Your Wardrobe
Keyhole Back Golden Sleeveless Blouse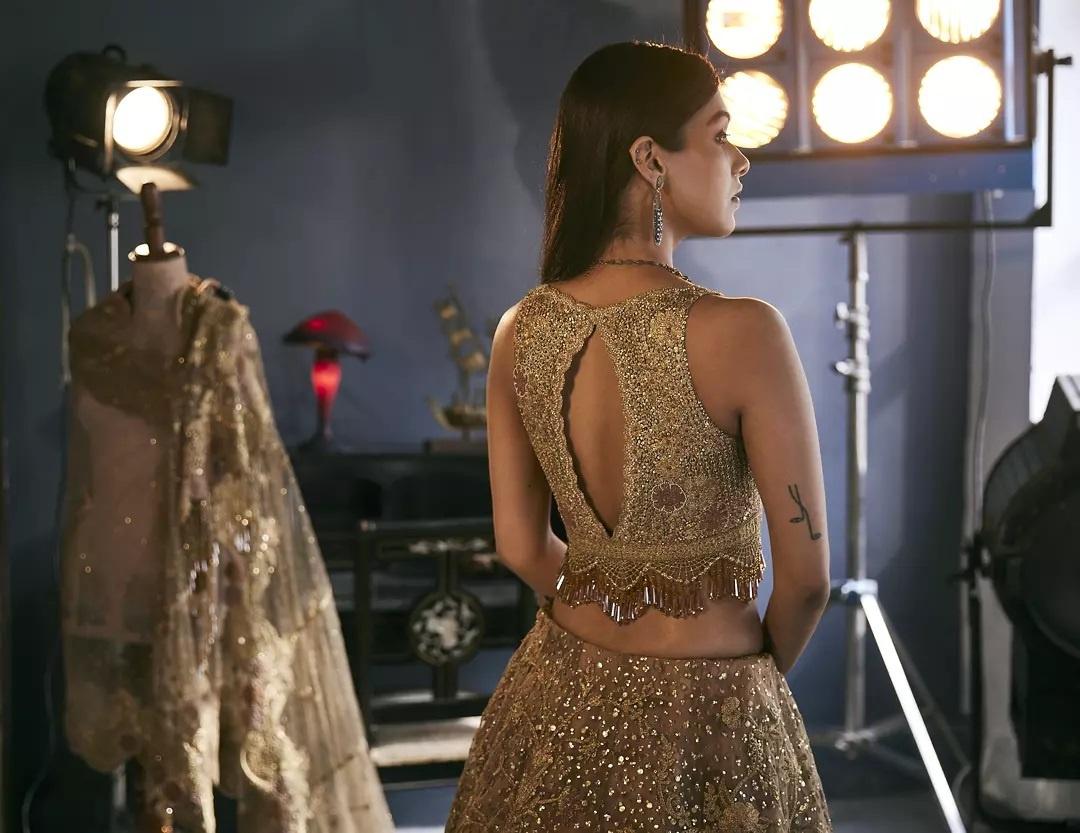 The floral artwork of the golden blouse is derived from archival panels of vintage Victorian lace and is rendered using marodi embroidery and Resham zardozi interspersed with sequins and pearls by none other than Rimple & Harpreet Narula. The look is completed with a sheer tulle dupatta.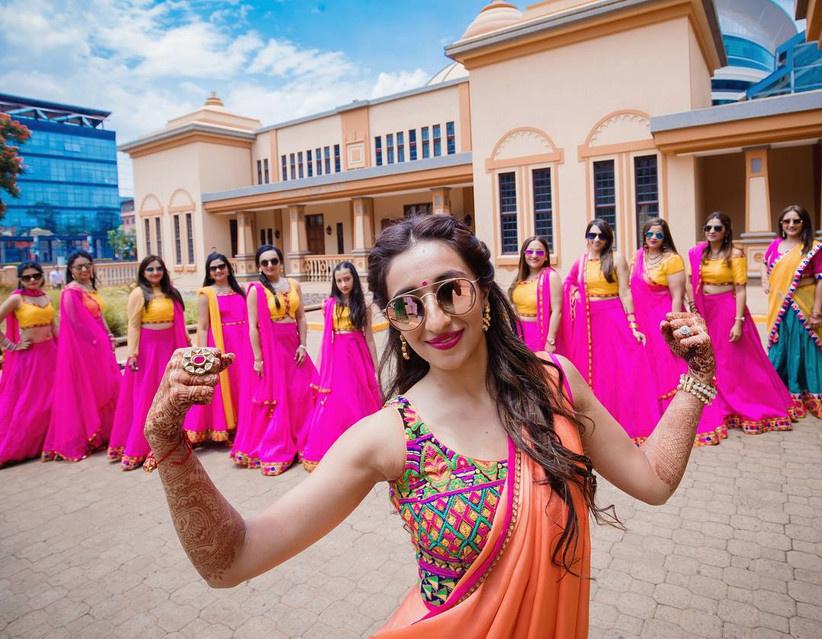 These are some of our favourite sleeveless blouse design ideas that can make you look stylish and beautiful for your sunny summery wedding ceremonies. Most importantly, they are extremely easy to pull off and comfortable to the T. Give these styles a try this summer and you'd be thanking us. We'd recommend accessorising the simple sleeveless blouses with OTT jewellery and pick the makeup as per the time of the ceremony and of course your skin type. Did you find a sleeveless blouse design that is made for you yet?
Would you give sleeveless blouses a try to instantly perk up your looks? Let us know in the comments below!
Read More
Mehndi Design | Proposal Lines | Simple Finger Mehndi Design | Arabic Mehndi Design | Propose Day Quotes for Boyfriend | Wedding Anniversary Wishes for Sister | Change Aadhar Card Name after Marriage | Tamil Wedding Calendar | Simple Mehndi Design | Pre Wedding Quotes | Engagement Anniversary Wishes | Funny Wedding Wishes for Bestfriend | Blouse Design | Rangoli Design | First Night Tips for Bride | Wedding Anniversary Wishes