Eye-catching Rajasthani Aad Necklace Designs for a Royal Bridal Look
Want to wear choker necklaces with a dash of tradition and royalty? Check out these Rajasthani Aad necklace designs for your D-day!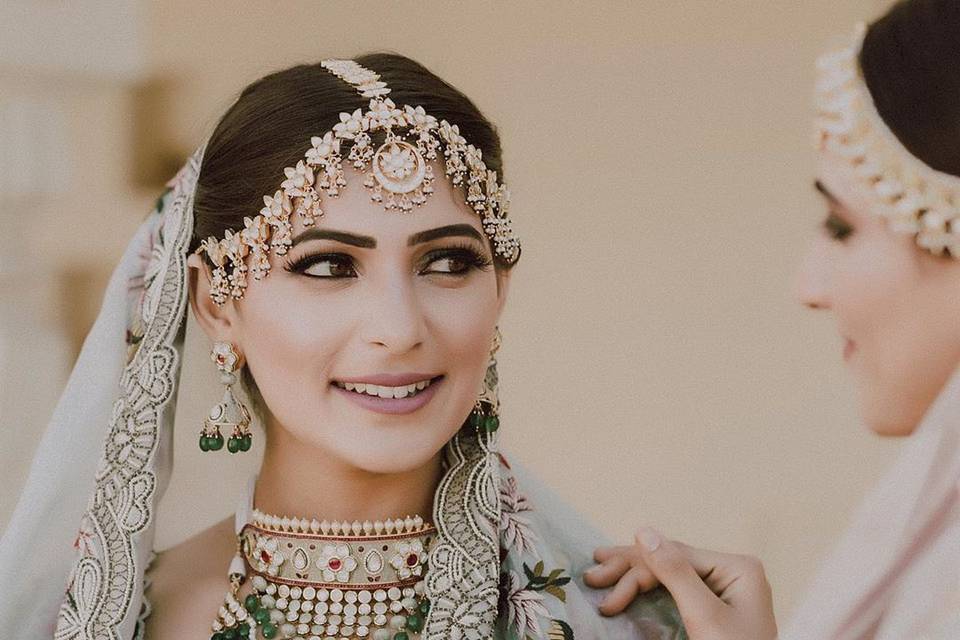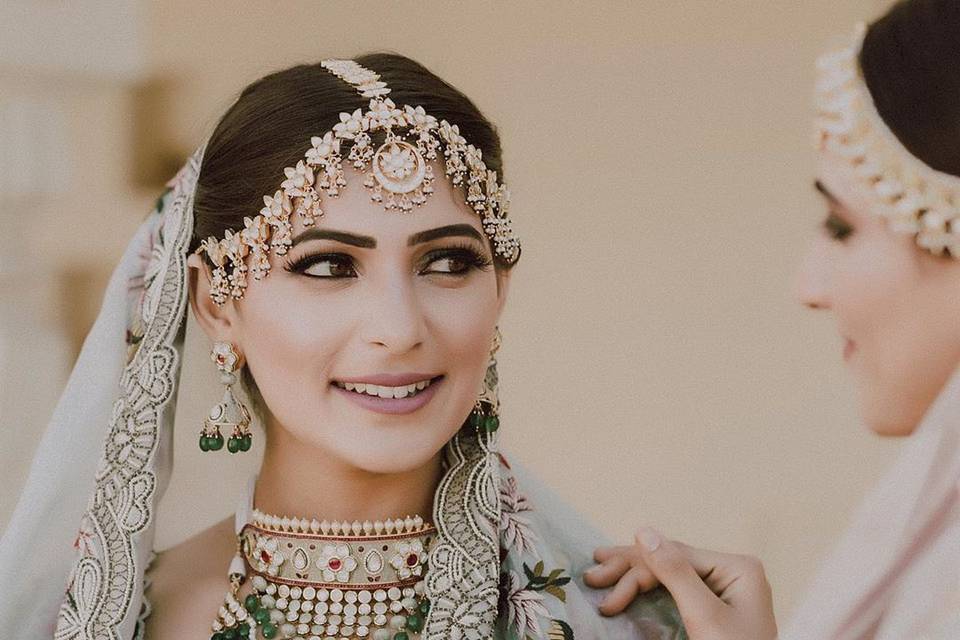 Image Courtesy: Studio Narinder Photography
Jewellery is one of the most crucial and prominent elements to complete a bridal look and choosing the jewellery according to your personality is the only way to nail your look. So, opting for out of the box jewellery choices is always a wiser choice considering your big day is one of the best days to push your boundaries and experiment with your bridal look; of course, after taking your trials.
Many jewellery pieces worn by the brides of today like the Satladas, Rani haars, the Garhwali Nath are all inspired by different eras making them hold some cultural significance and so are the Rajasthani Aad Necklaces. These royal pieces of jewellery are one of the most quintessential Rajput ornaments you'll find every bride of Rajasthan embrace on their wedding day and nothing exudes true royalty as they do.
So, brace yourself because you're sure to fall head over heels with these Rajasthani Aad necklace designs, making you wanna wear them for your wedding day. Check them out!
Unconventional Aad Necklaces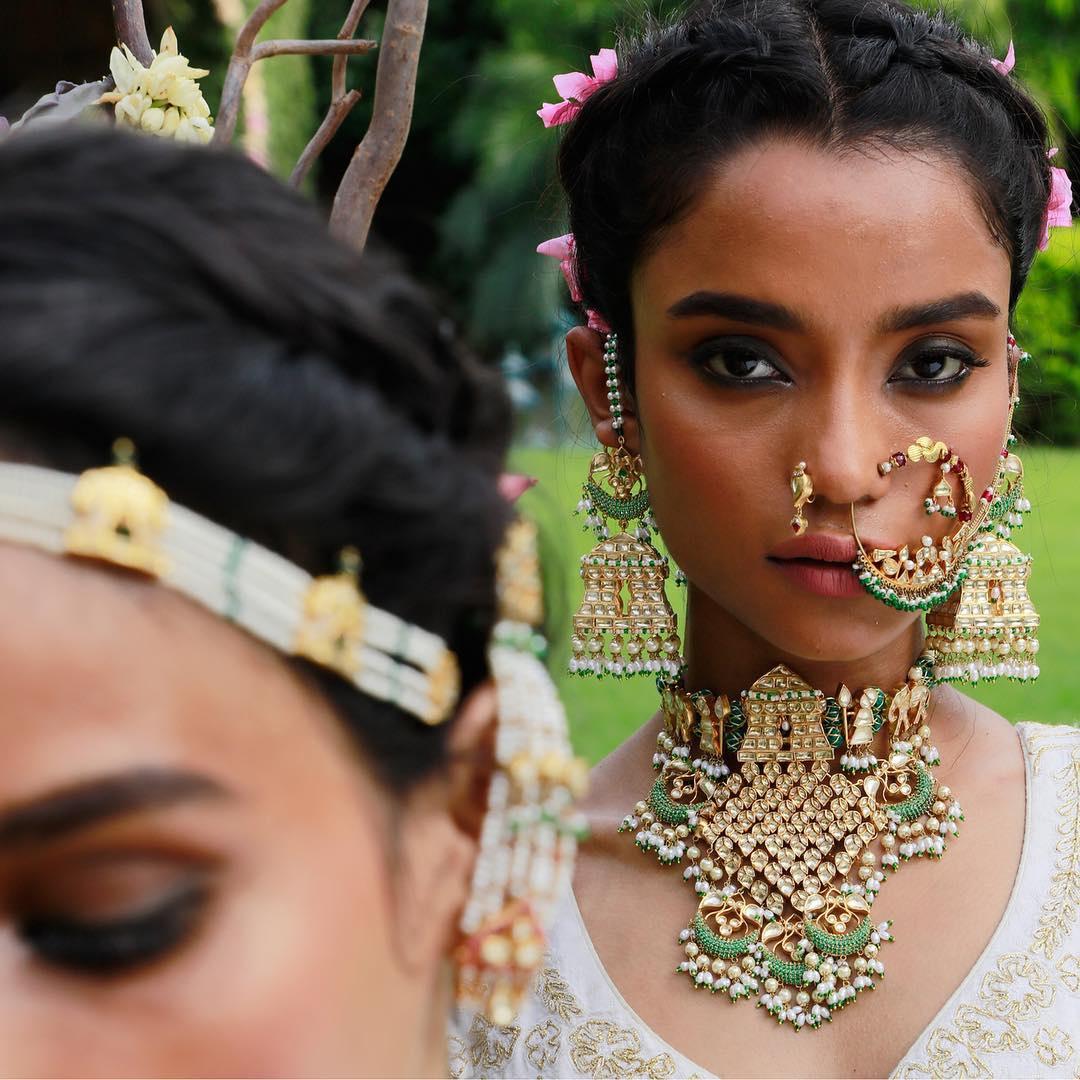 Image Courtesy: Ra Abta by Rahul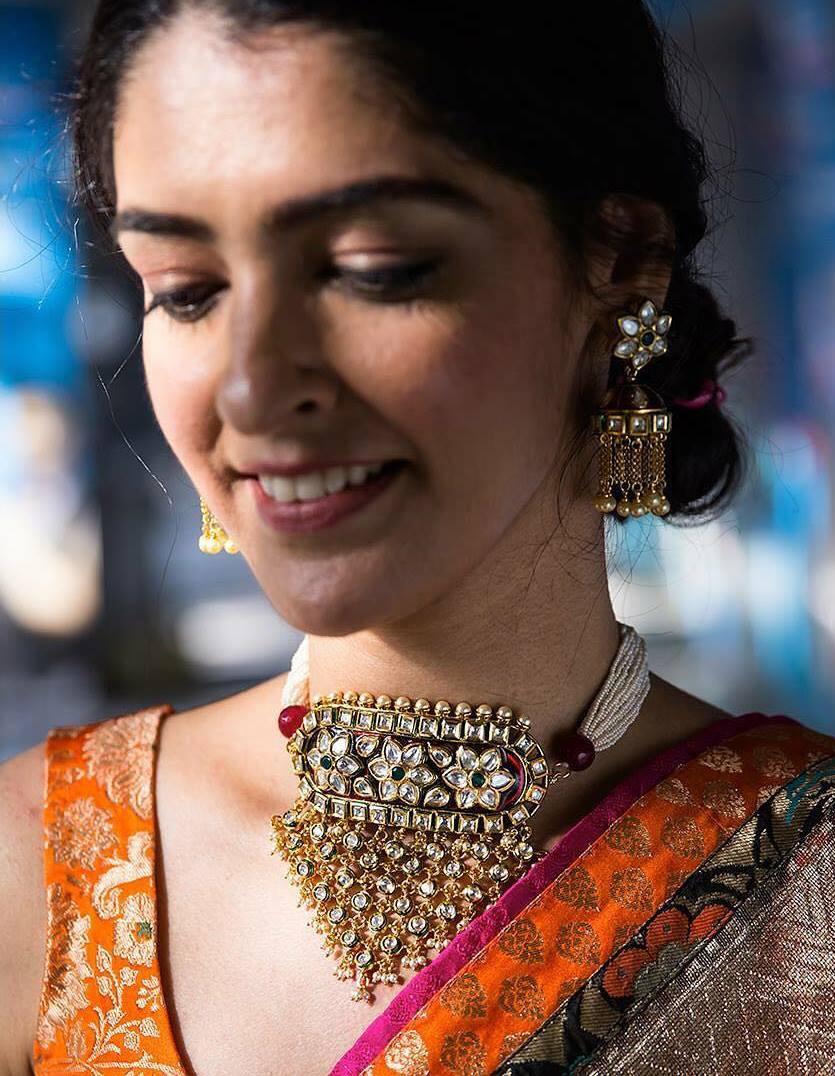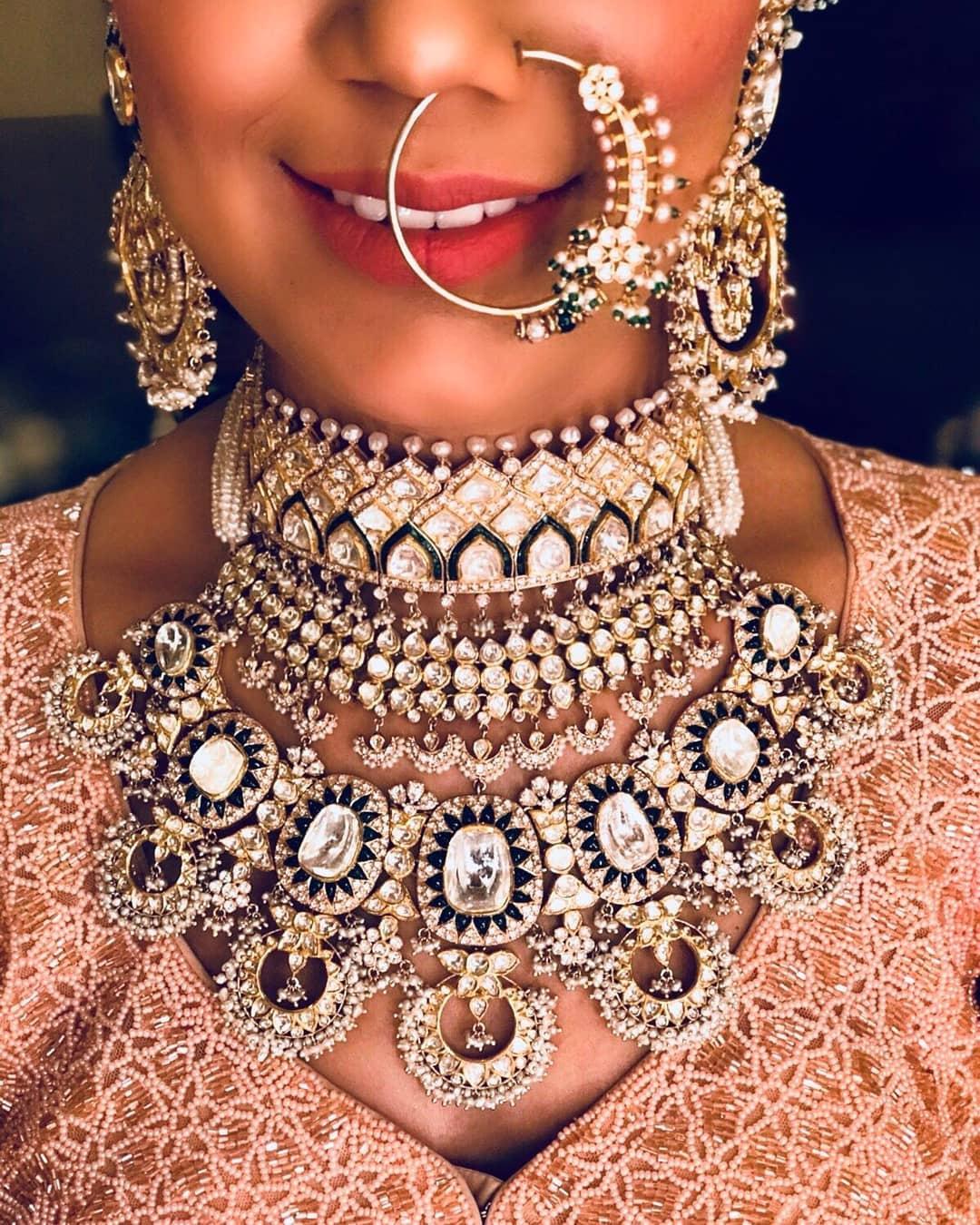 Rajasthani Aad necklaces have always been associated with being true-blue traditional because of the origin they're backed with–the Rajput era. But who said we can't have a little fun with them. With so many trendy and modernised designs available in the market, pick whatever matches your style quotient and go for it. Consider the size, the composition, the colour and finalise one that matches your vibe and of course your bridal outfit.
Beautified with Meenakari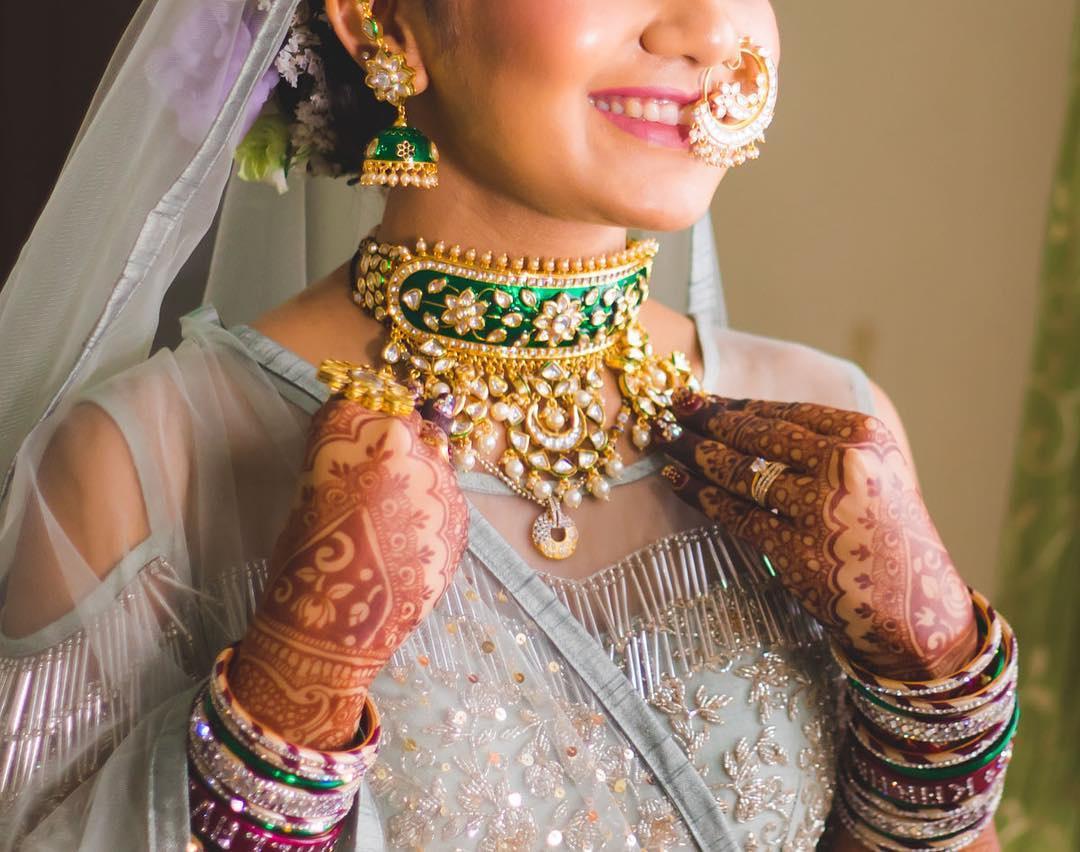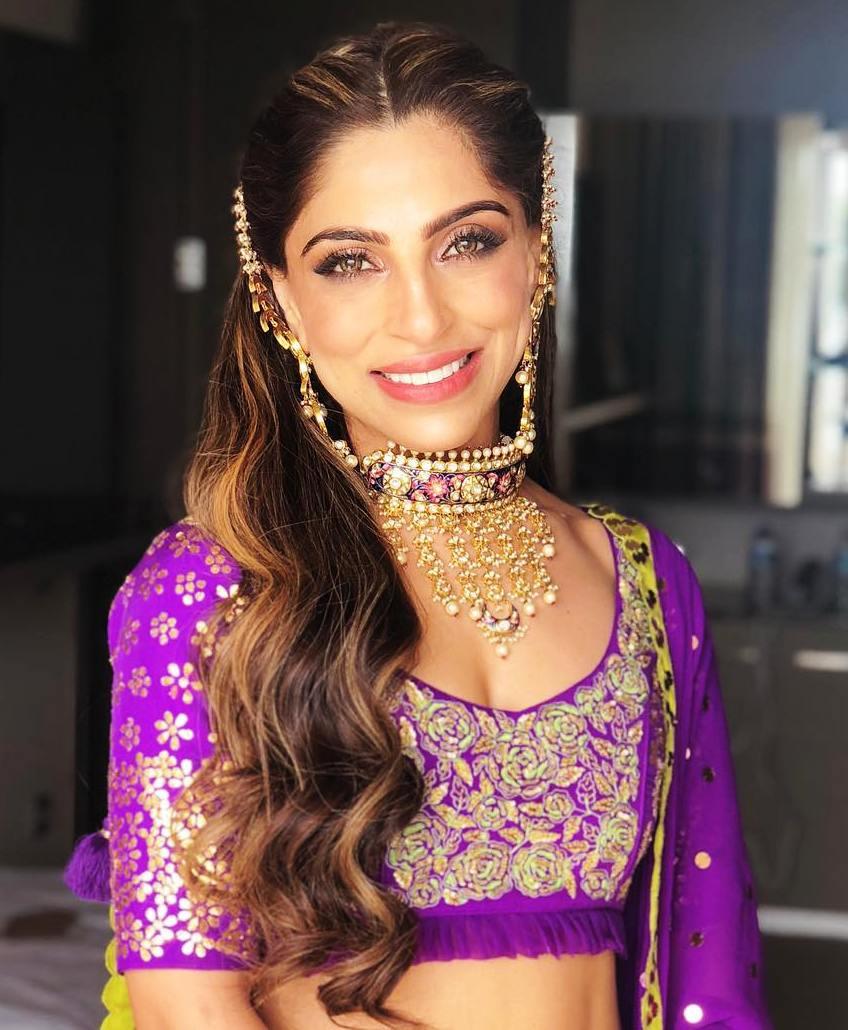 Image Courtesy: Marianna Mukuchyan
Take your Rajasthani Aad necklace design to a whole new level with a hint of Meenakari kaarigari. The gorgeous craftsmanship of creating a Meenakari design is so luxurious within itself that you'll not need anything else to go along with it. Moreover, the best part is you can customise the colour of your Meenakari necklace with the same colour as of your outfit or in contrast with it, the choice is yours. Go that extra mile with the design of your Meenakari Aad necklace to reflect your bridal style like a millennial.
Adorned with Precious Stones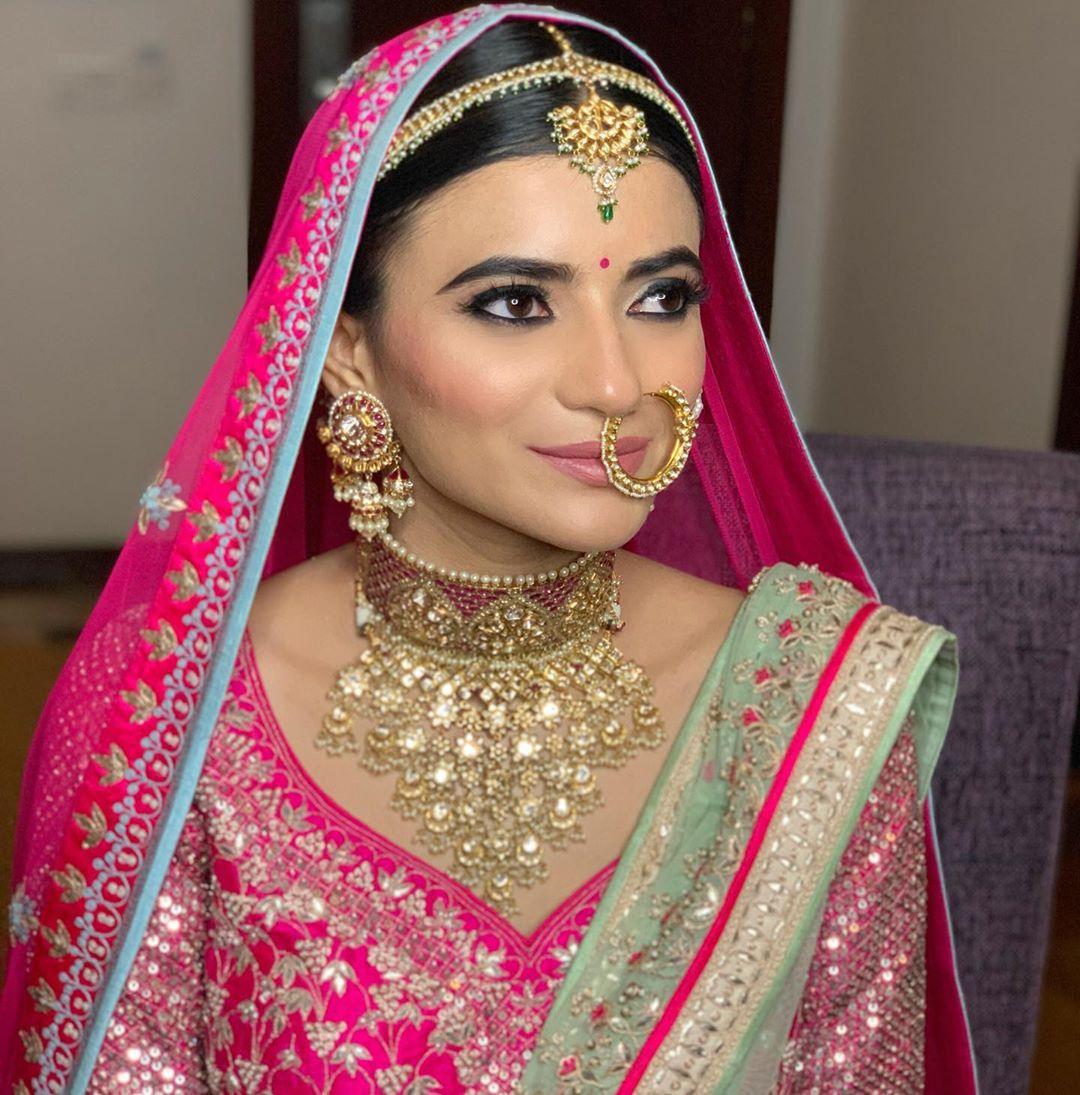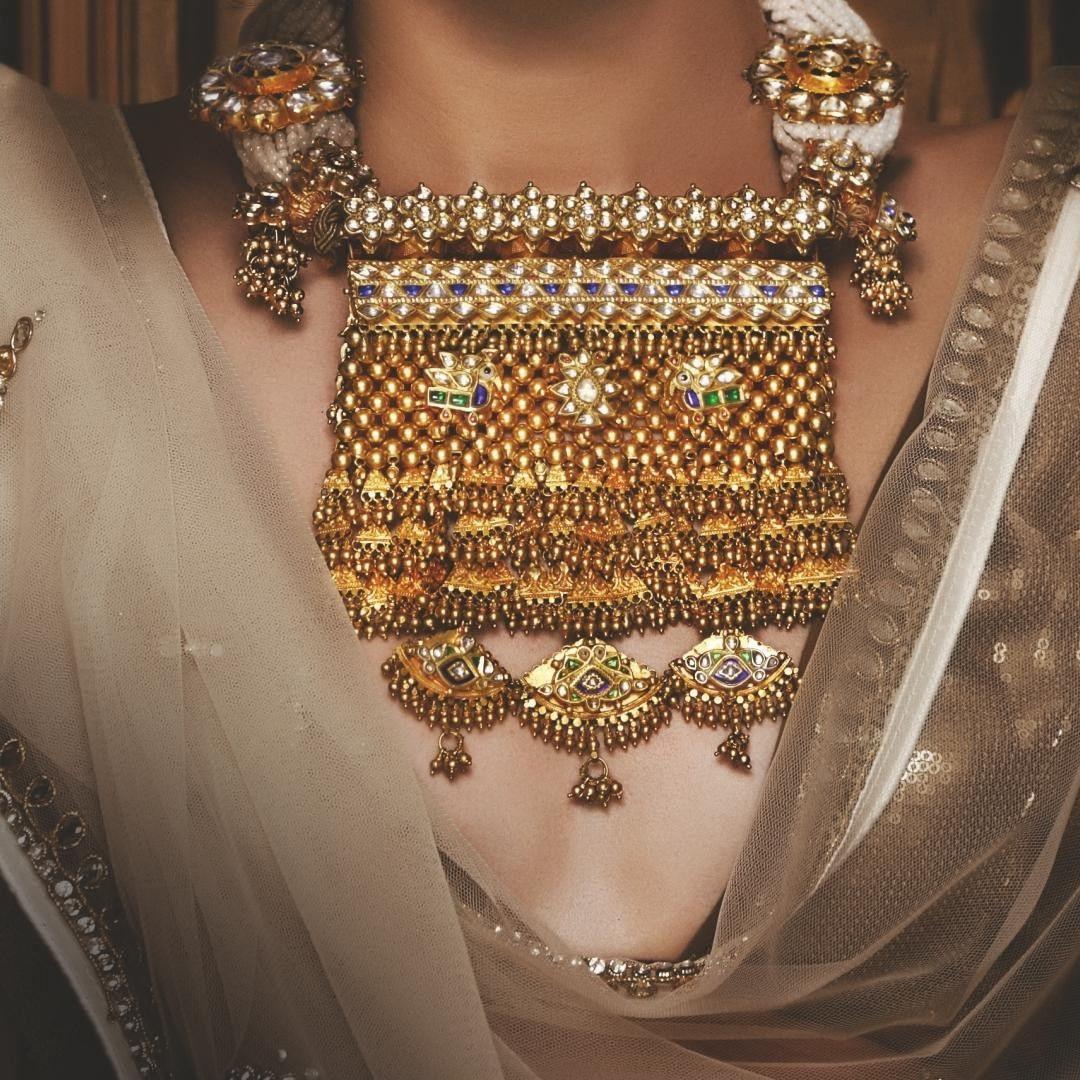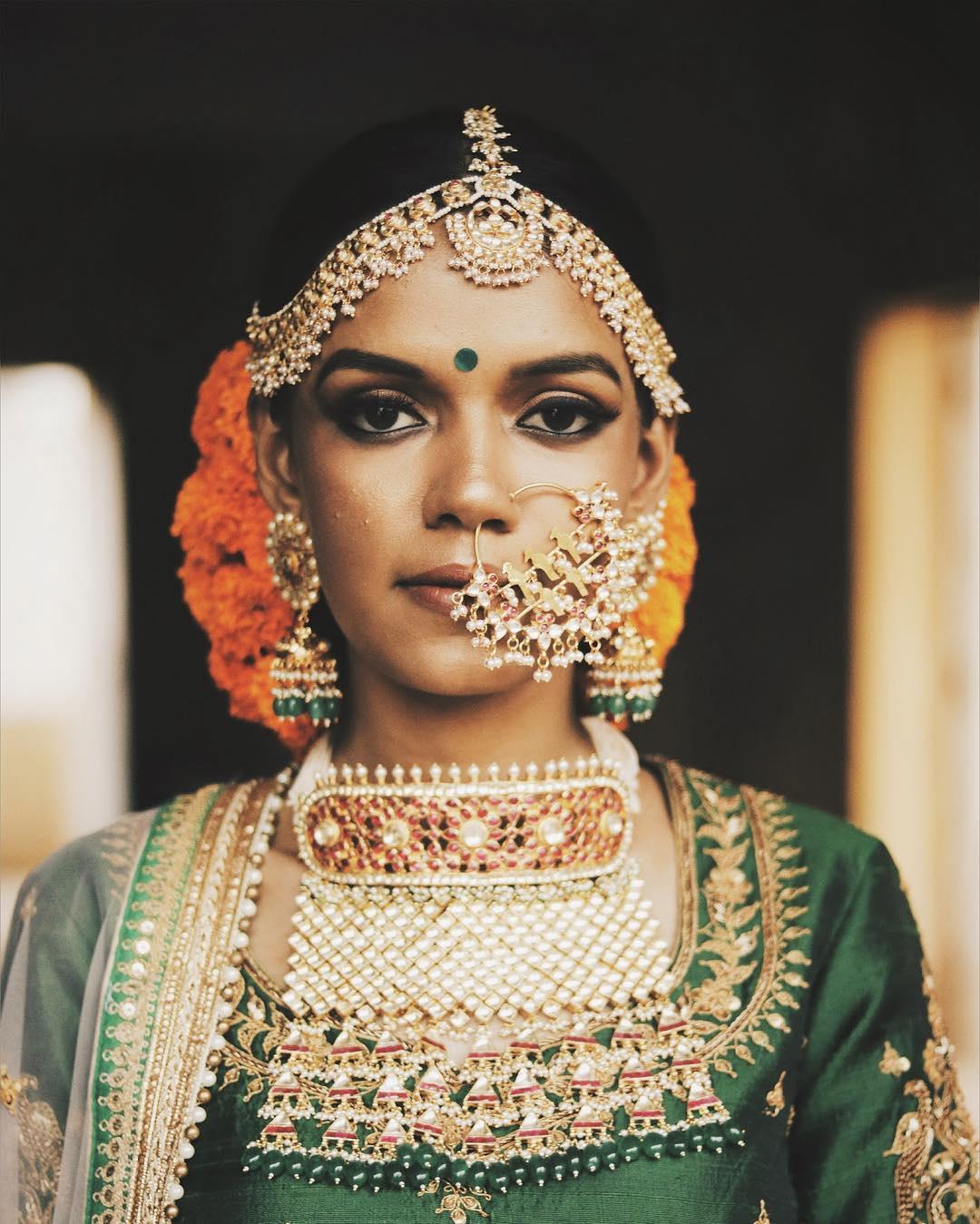 Rajasthani Aad necklaces when combined with the finesse of precious stones like rubies, emeralds, sapphire or amethyst, add an alluring charm to the jewellery piece giving it an understated yet elegant look. You can choose the precious stones depending on your outfit, your zodiac or your personal preference and enhance the beauty of your traditional necklace by hundredfolds.
Traditional Rajasthani Designs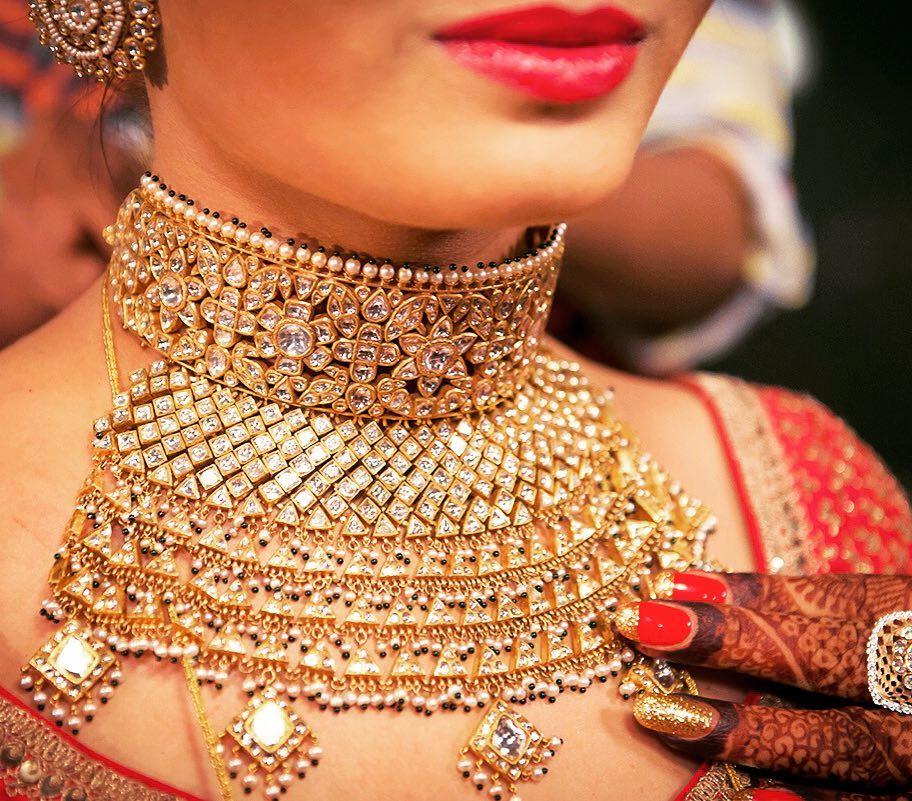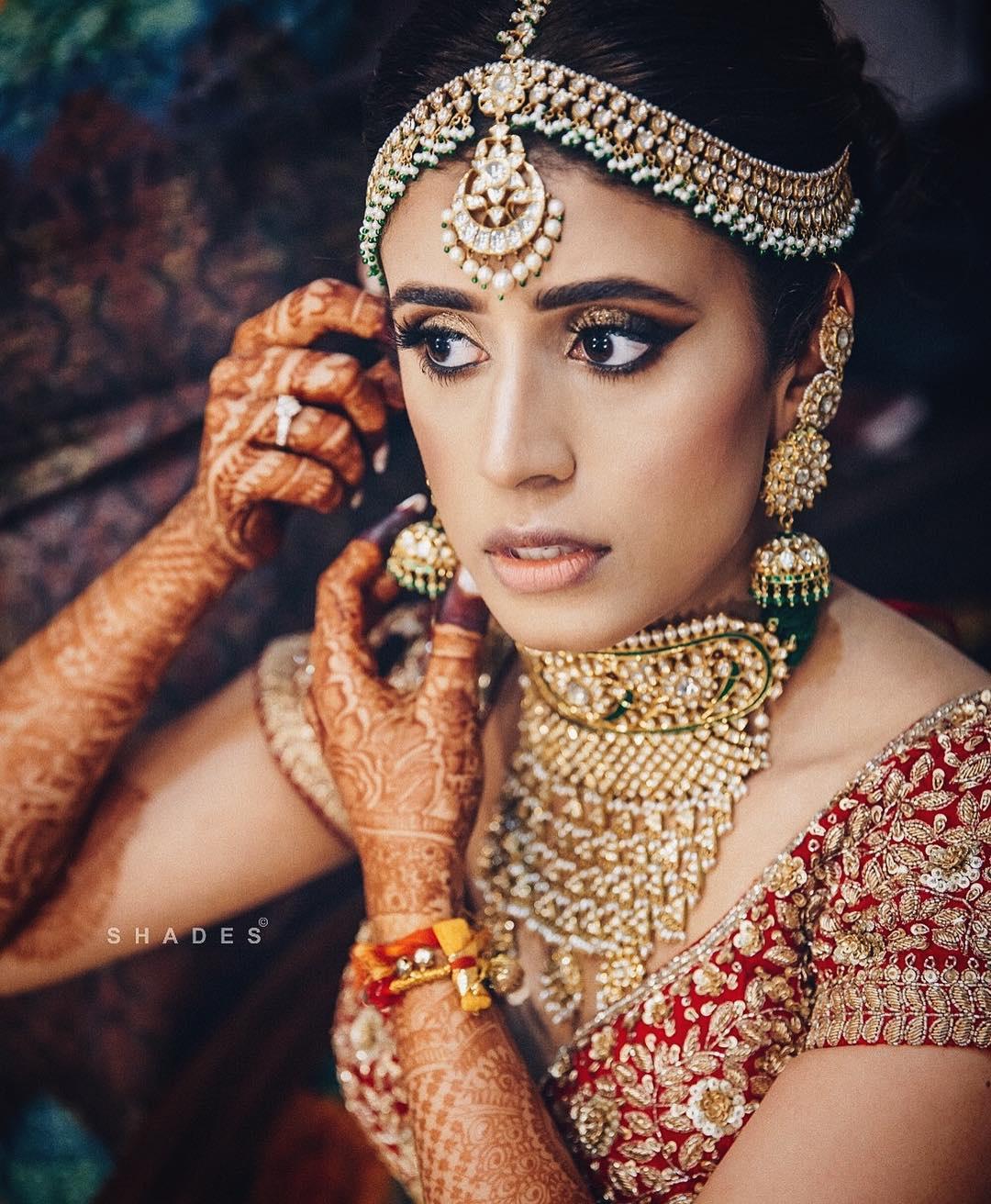 Image Courtesy: Shades Photography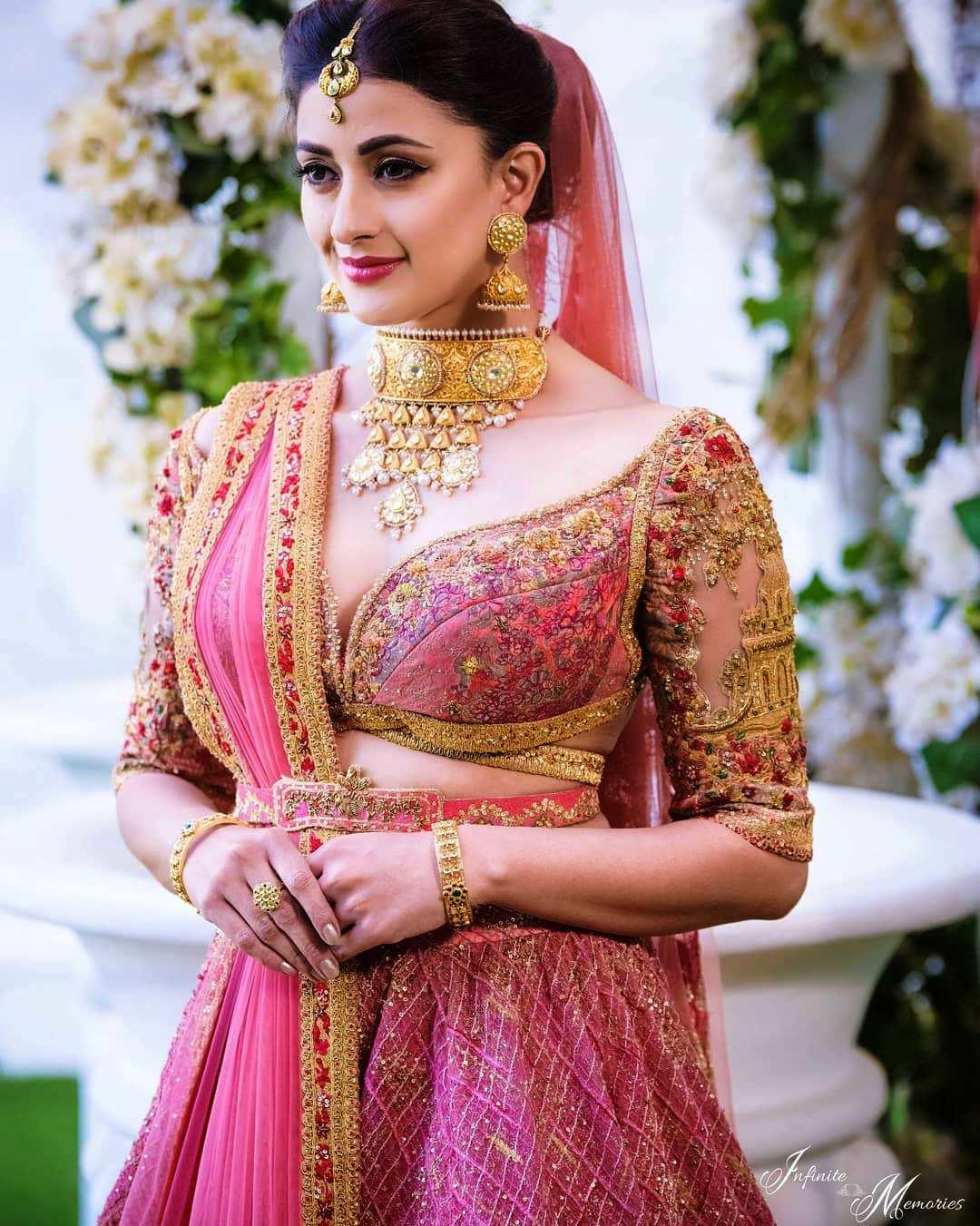 If you're the kind of bride who wants to adorn the true traditionality of an ornament or garment, the traditional Rajasthani Aad necklace designs are your best bet. They hold the ethereal charm of the Rajput era and will help you achieve an effervescent wedding look. If you're a Rajasthani bride, an heirloom Aad necklace from the time of your grandmother or mother's bridal treasures will help you keep the traditional alive and perhaps take it further ahead. There's nothing to not love about the OG Aad necklaces!
Stacked with longer necklaces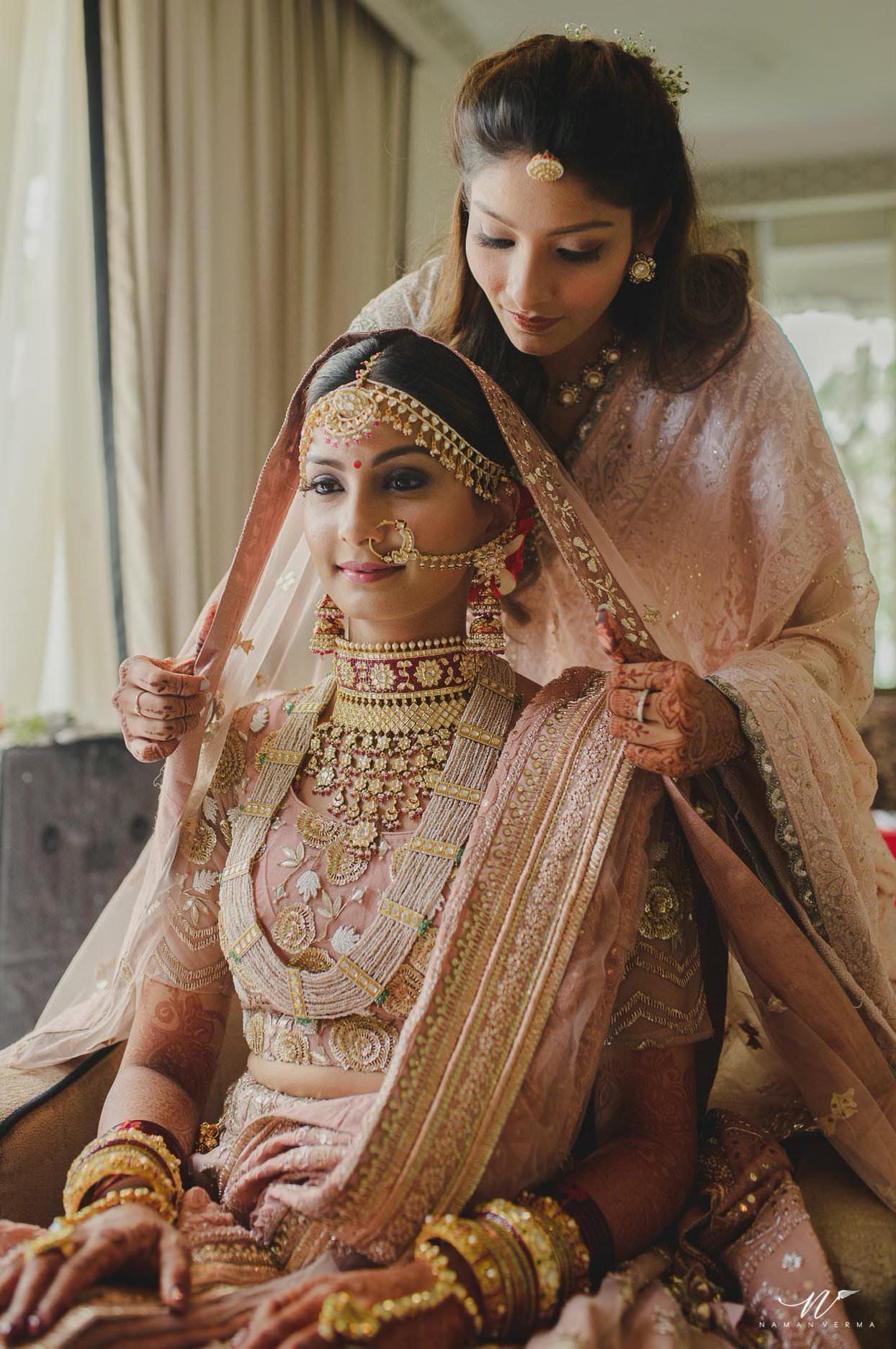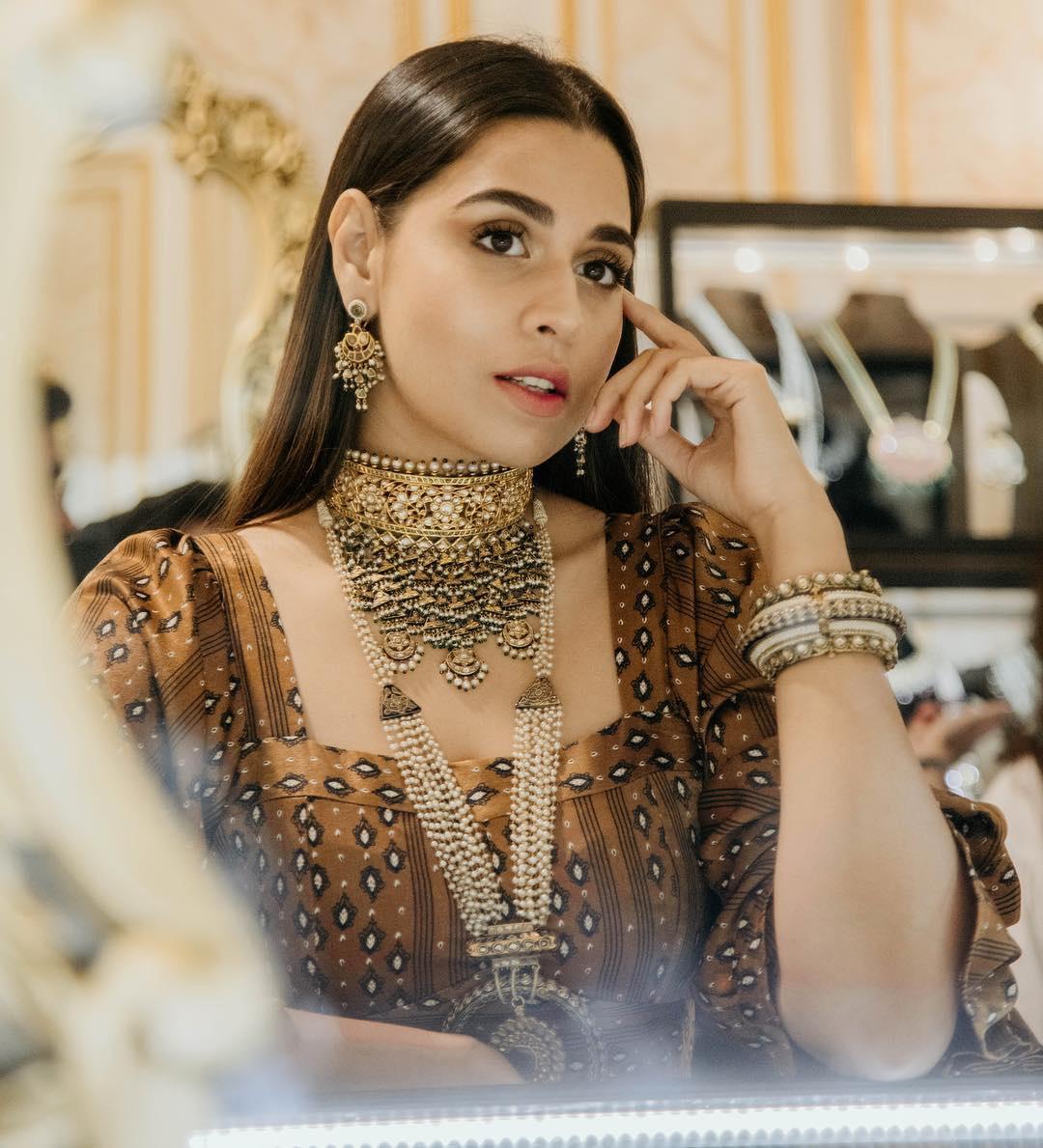 Stack your Rajasthani Aad necklace with charming Rani haars to exude a true Maharani vibe for your D-day. Layering necklaces add an element of depth and length to the overall bridal look.
Aren't these Rajasthani Aad necklace designs just so gorgeous to be missed out on for your big day? If you're looking to add a traditional touch to your oh-so-modern wedding look, these necklaces can be your best bet. They are super versatile and look absolutely alluring.
Found the perfect Rajasthani Aad necklace for your wedding day look? Now get in touch with our jewellery vendors to bring your dream necklace to life!