5 Garhwali Nath Designs By Sabyasachi Jewelry Which Can Transform You Into A Legit Princess!
A Garhwali Nath is a regional ornament characterised by its huge size. If you want a contemporary take on this look, check out these options designed by Sabyasachi!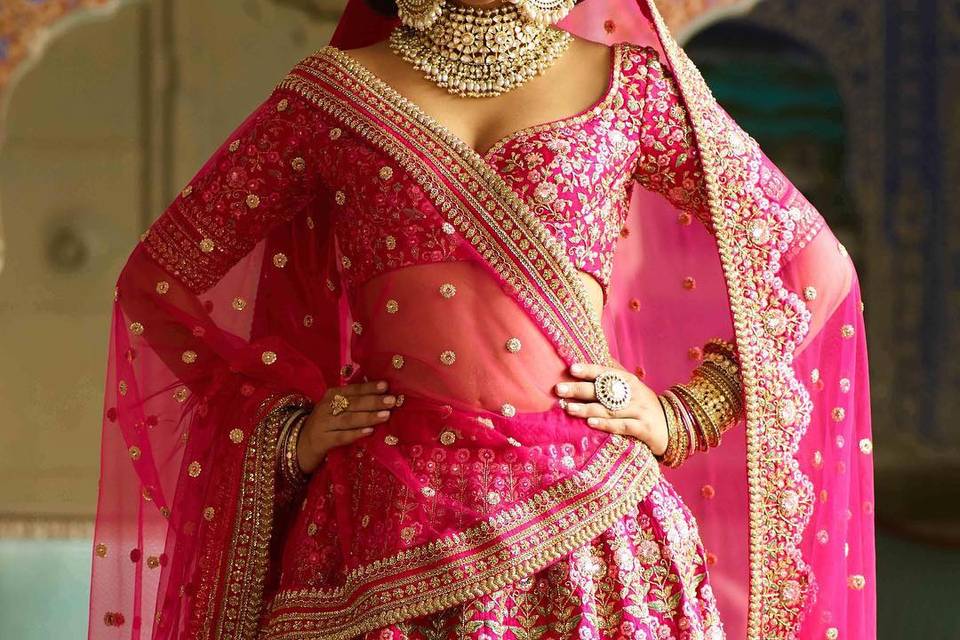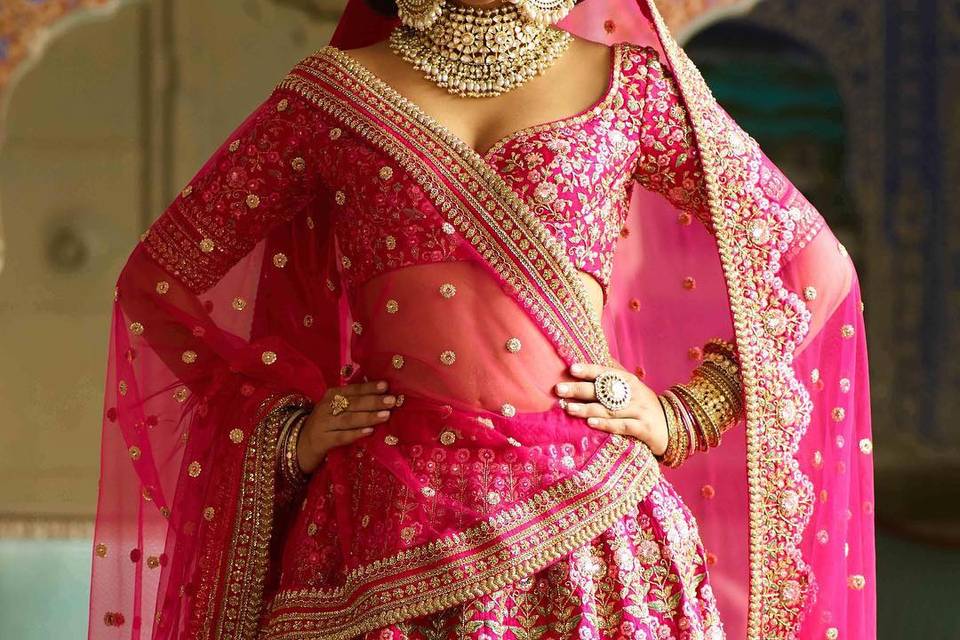 Elegant and graceful, the Garhwali Nath is also known as the Nathuli and is worn by the Pahari women living in Uttarakhand. Decked with pearls, gems and beads, it is worn by the bride during her wedding. What makes this type of Nath different from any other gold Nath is that they are generally large hoops with more than half the hoop covered in gold designs. With the hoop covered in a crescent shape, to it being covered with a semi-circle pattern, a lot of artistic designs are available for the Garhwali Nath in Uttarakhand.
If you're looking to emulate this regional look, but with a contemporary twist, then check out these Naths designed by Sabyasachi. With heavy gold work on them, these are a great way to pay homage to your Pahari side!
Let's have a look at these designer Garhwali Nath that have been created by Sabyasachi Jewelry.
1. White Pearl Nath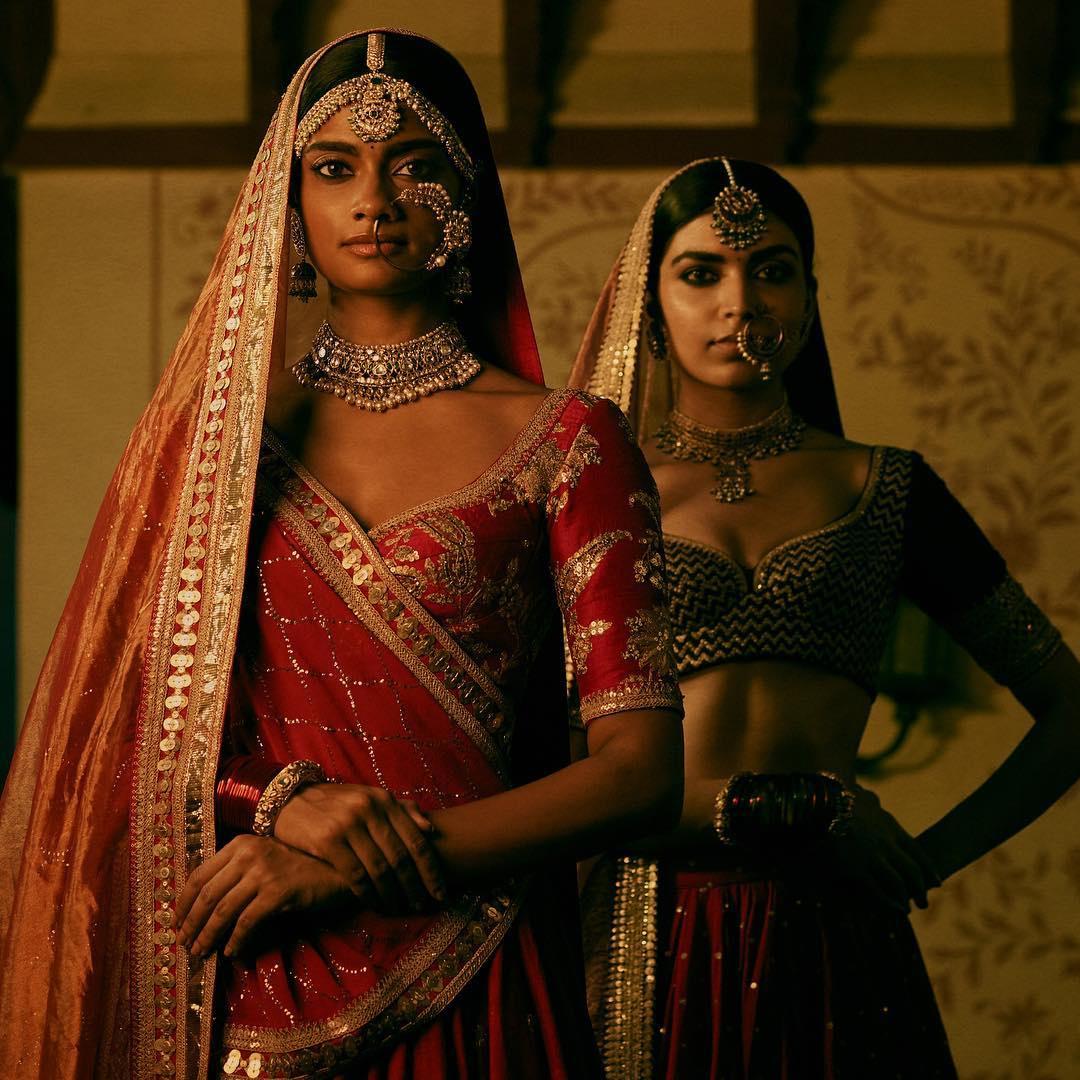 In the olden days, the status of a family was measured with the number of pearls in their Garhwali Nath. And Sabyasachi has taken it way too seriously! Embellished with pearls all over, this is one huge contemporary Nath which will make any bride do anything for it. With a decked side, it has a thick and huge hoop and has been balanced by a chain attached to it.
This chain connects with the hair or goes all the way to the back of the head. Matching with the Matha Patti and the wedding necklace, it is the perfect Indian bridal jewellery that any woman would want for her wedding.
2. Basra Pearls Nath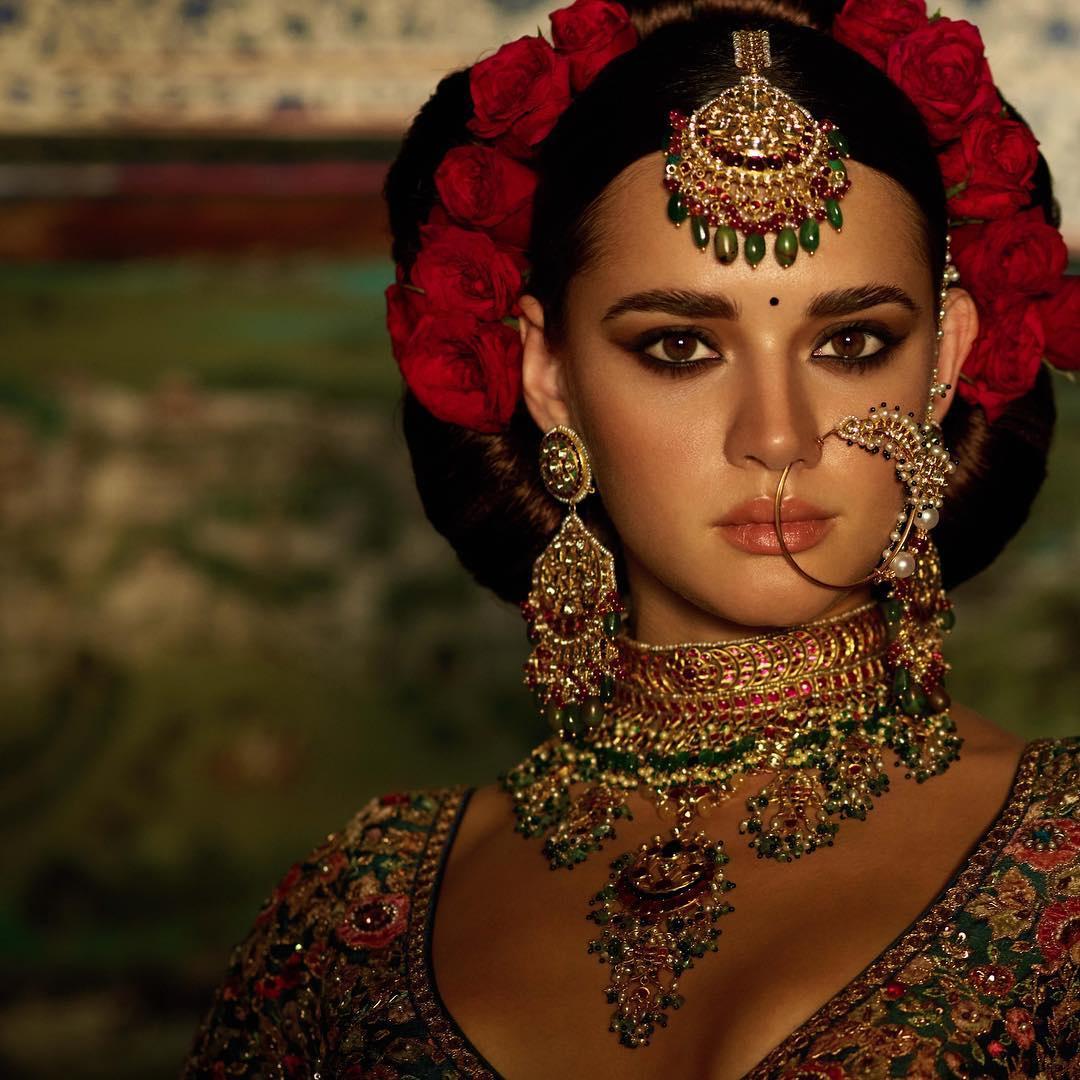 Another Garhwali Nath made up of pearls, this intricate example of heritage jewellery is still different from the one you saw above. Bedecked with green gemstones on the side, this Garhwali Nath only has two pearls in it, like most of the other plain Naths that you might have seen. But that's not the end of the story.
The famous Basra pearls have been used to embellish this Nath intricately along with the green precious gemstones that make the two pearls below it shine so beautifully. These are two old designs combined together by Sabyasachi.
3. Opposite Nath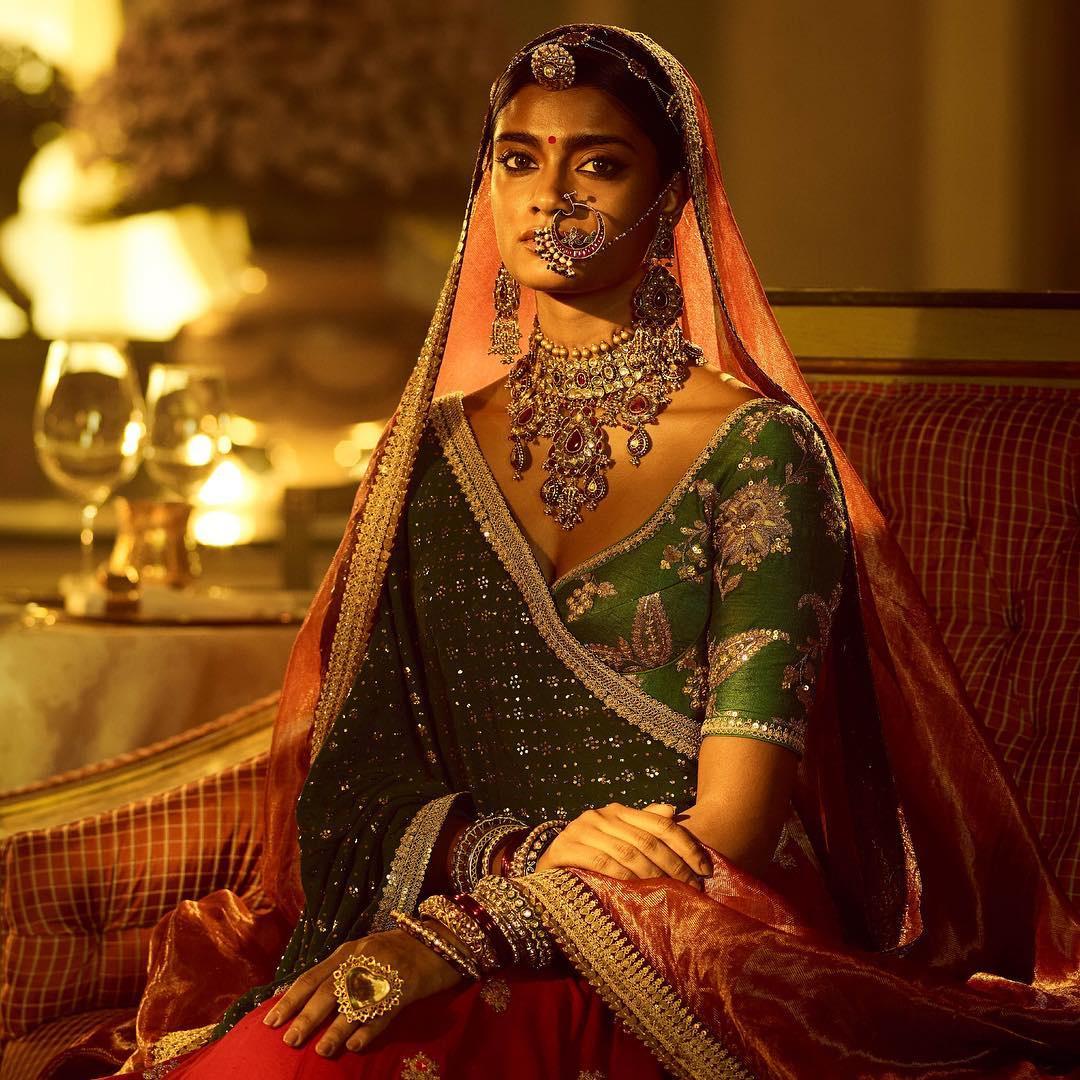 This is one style of Garhwali Nath which hasn't been seen by anyone, not even contemporary urban jewellers. With the gold concentrated on the opposite side of the Nath, it is quite unusual in its design. Only a jewellery designer like Sabyasachi can play around with art and creativity to make a creation like this.
With embellishments hanging like tassels over the lips, it will be a new trend for brides to wear this masterpiece for their wedding. Apart from that, it matches the huge choker jewellery set that has been designed for the wedding. It is a must to give a chance to this Garhwali Nath as whatever Sabyasachi touches turns into gold, literally!
4. Polki Nath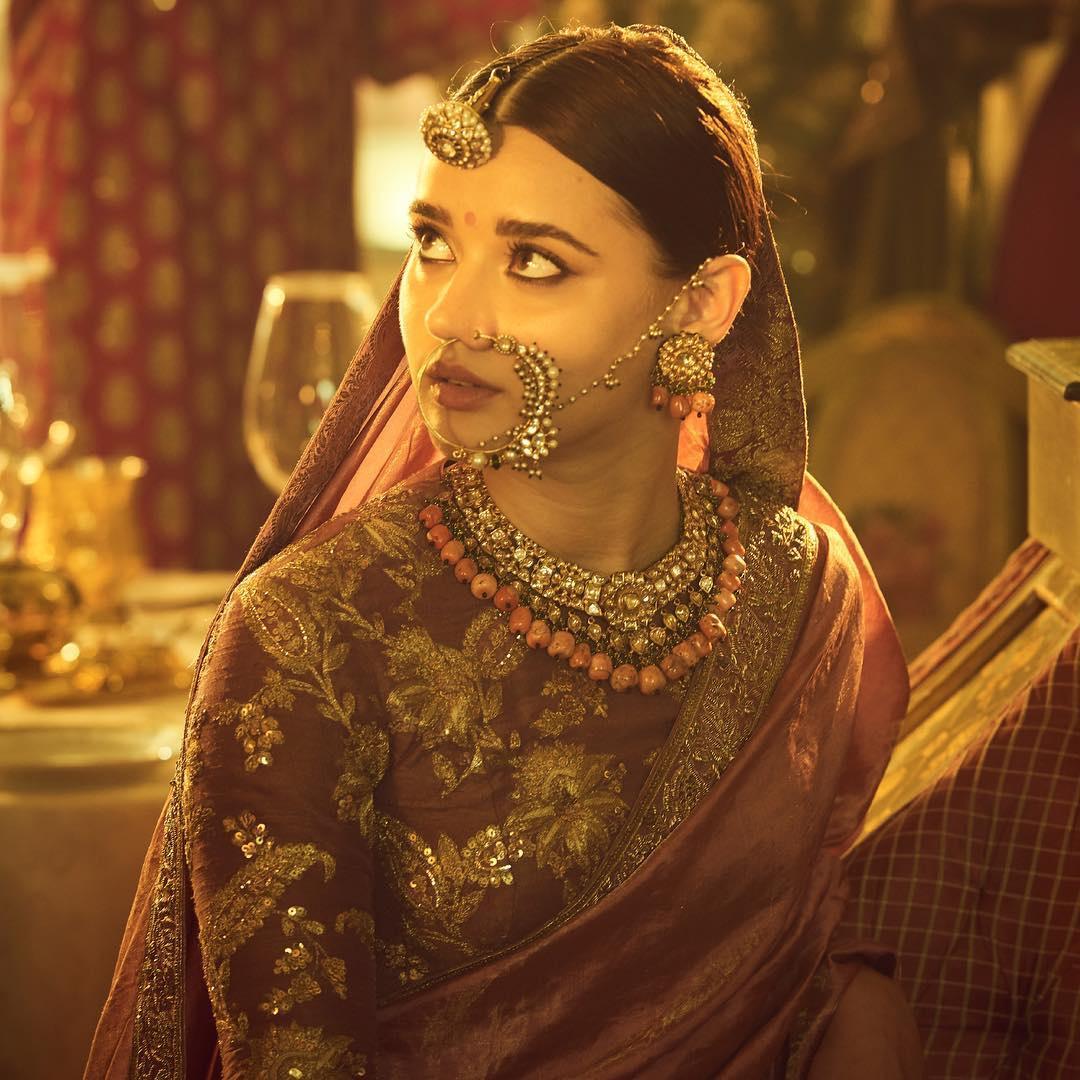 The embellishment of this Garhwali Nath began with beautiful Hyderabadi pearls that shine beautifully in this wedding jewellery. However as the eye moves away, we see that it has been studded with unpolished and uncut diamonds known as Polki. Designed in a floral pattern, this Polki jewellery Nath looks really chic and classy.
Sabyasachi has once again shown his power and control over jewels with this creation. With a slim and huge hoop, you can easily carry off this Garhwali Nath at your wedding without being too conscious or nervous.
5. Gold Gem Nath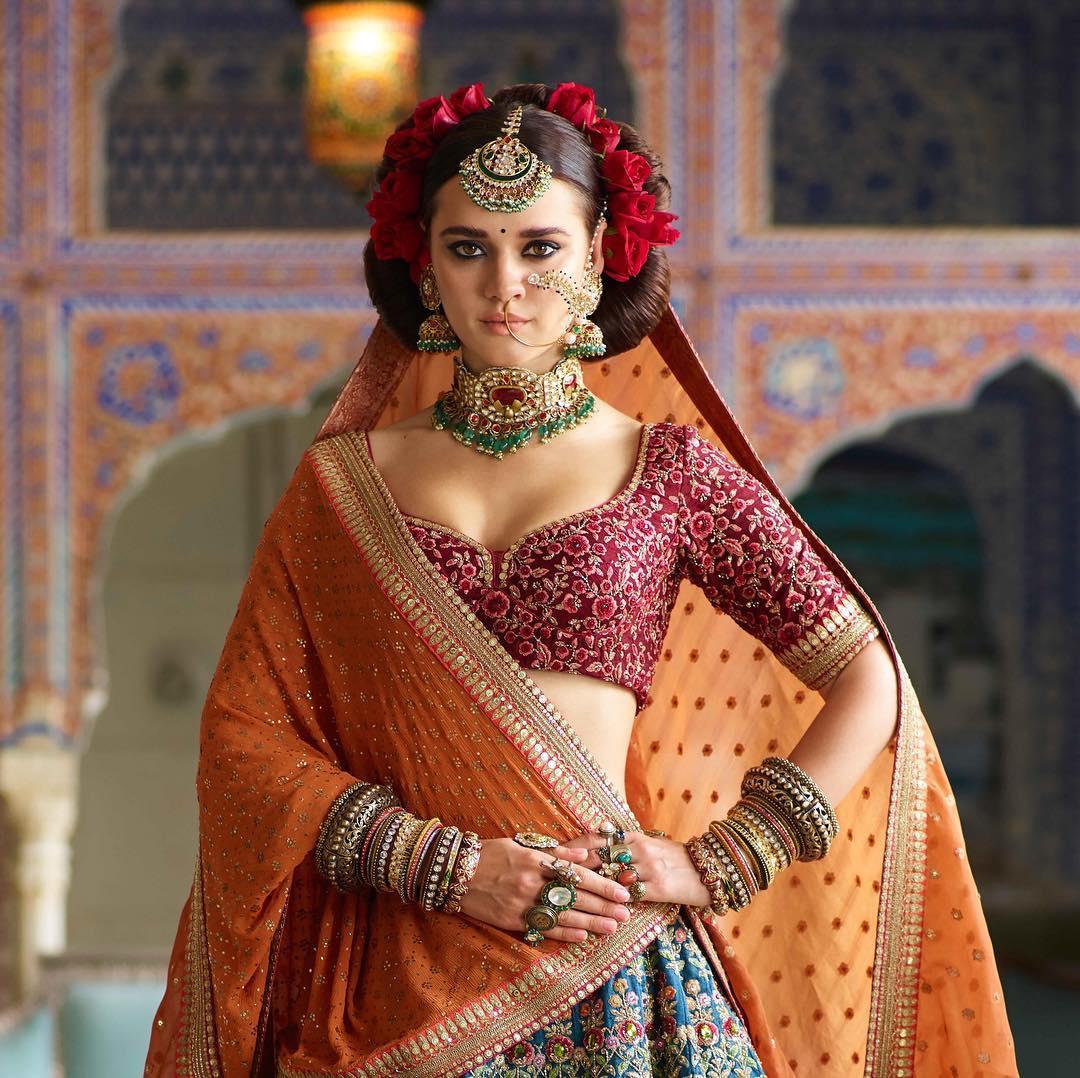 A Garhwali Nath made up of gold is a dream come true for most brides. However, Sabyasachi has always been creative about jewellery and has been the same while designing this Nath as well. Crafting it with gold, he has studded it just above, instead of below, which is the usual way. Along with that, he has avoided the use of any pearls. Instead, he has used beautiful and small green precious gemstones at the top of the gold on the Nath. Another creative part about this Nath is that these embellishments haven't been done inside the Nath, but outside of it.
You can pair your Garhwali Nath with a range of contemporary bridal wear if you pick these stunning and gorgeous designs. Mostly designed for weddings, these Naths have been loved a lot by brides and have already been worn by many of them. Use these styles to breaking cultural norms, without straying too far from the classic aesthetic of a Garhwali Nath.
Traditional and contemporary designs mixed with each other have created a huge fad in society, leading to a huge demand for fusion designs. So we aren't surprised that you're looking for similar aesthetics too! What better place to find heritage jewellery than Sabyasachi jewellery? After all, a wedding is always worth wearing Sabyasachi!
Check out these jewellers near you that offer similar pieces!
Note - All images are from Sabyasachi's Jewelry Collection