8 Elegant Ways to Wear Polki Jewellery to Shine the Brightest on Your Wedding Day
Sure diamonds are a girl's best friend but the Polki jewellery is taking the world by storm. Here's how you can style this enchanting stone in eight different ways.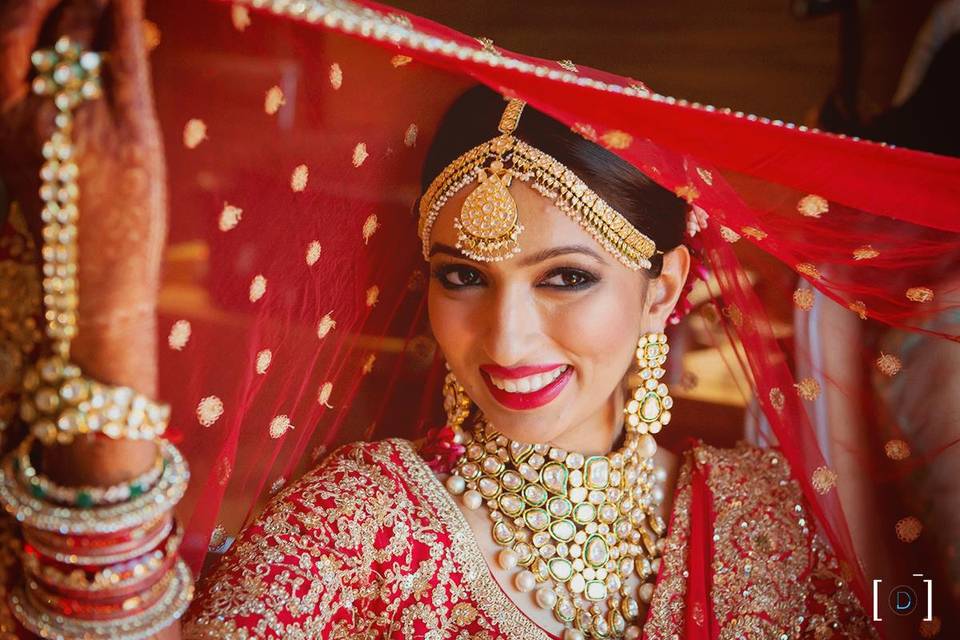 We live in an era of minimalism and simplicity and very often we see many brides gravitate towards a subtle jewellery look. However, the thrill of going full-on glam for your wedding, wearing the most beautiful Polki jewellery and the prettiest outfit remains unmatched. While wearing a stunning outfit is the most important part of the wedding attire, your jewellery adds flair to the ensemble and helps complete the look. Buying jewellery can be a daunting task, given the plethora of styles and designs available these days. But one type of jewellery that has been around for decades and is still making the loudest noise is Polki Jewellery.
What is Polki jewellery?
In its simplest form, Polki is an uncut diamond that is naturally mined from the earth. The craftsmen add intricate enamel work to the uncut, unpolished Polki diamonds giving the jewellery an enchanting look. The vibrant colours that have been incorporated into Polki diamond jewellery are influenced by the Rajasthani culture. Given the raw beauty of Polki jewellery, they are a favourite among many Indian brides.
The top 8 trends in Polki jewellery
Inherently, Polki jewellery is synonymous with a culture and tradition. But over the years, this stone has seen many modern-day innovations with the inclusion of emeralds, pearls and rubies that have made this jewellery popular all over the world. Here are the top 8 trends in Polki jewellery designs seen on real Indian brides:
1. Add a pop of colour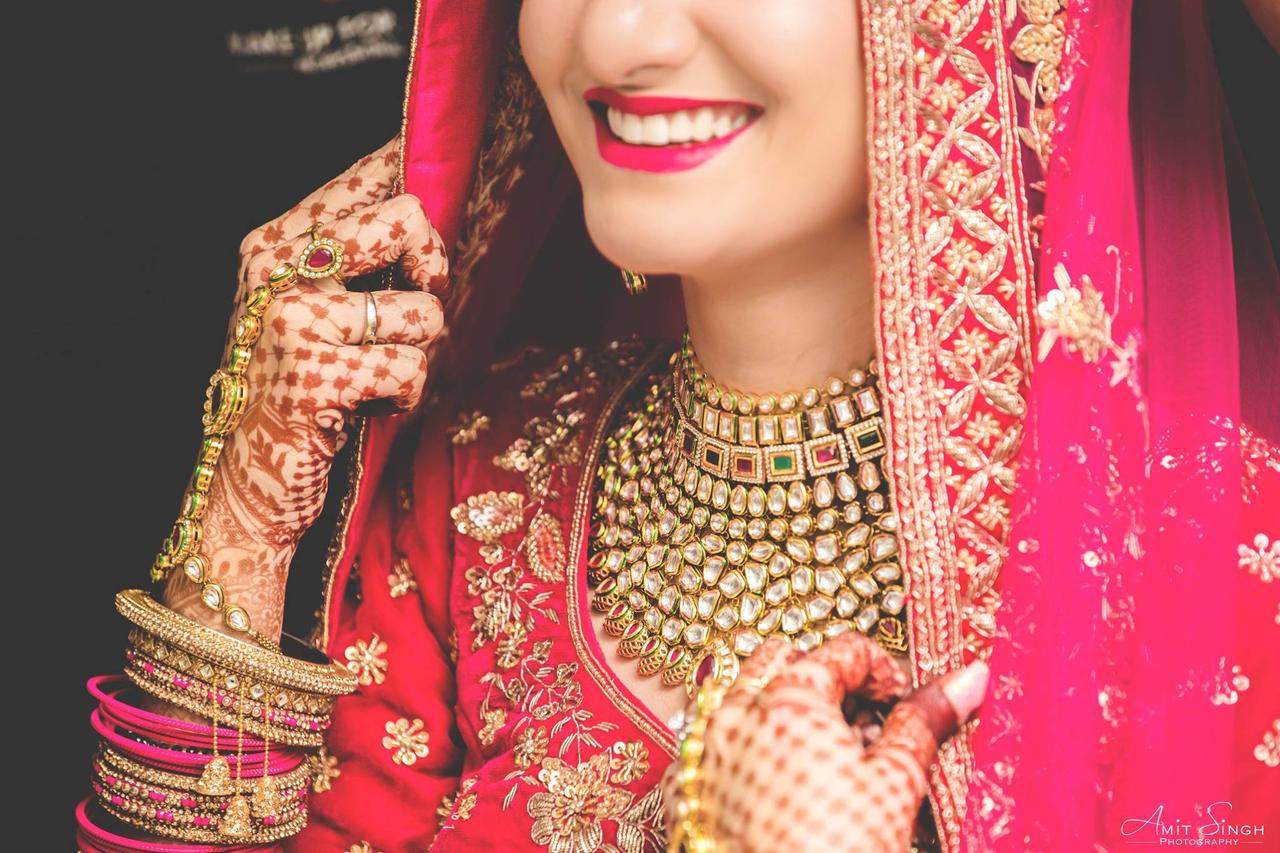 Indian weddings are all about the colour and for those brides opting for a red wedding lehenga, a perfect addition is a ruby, emerald combination Polki necklace. The ruby and emerald gemstones are embedded among the Polki diamonds. This dazzling multi-coloured piece of jewellery is sure to add a spark of colour giving you the perfect wedding look!
2. The royal treatment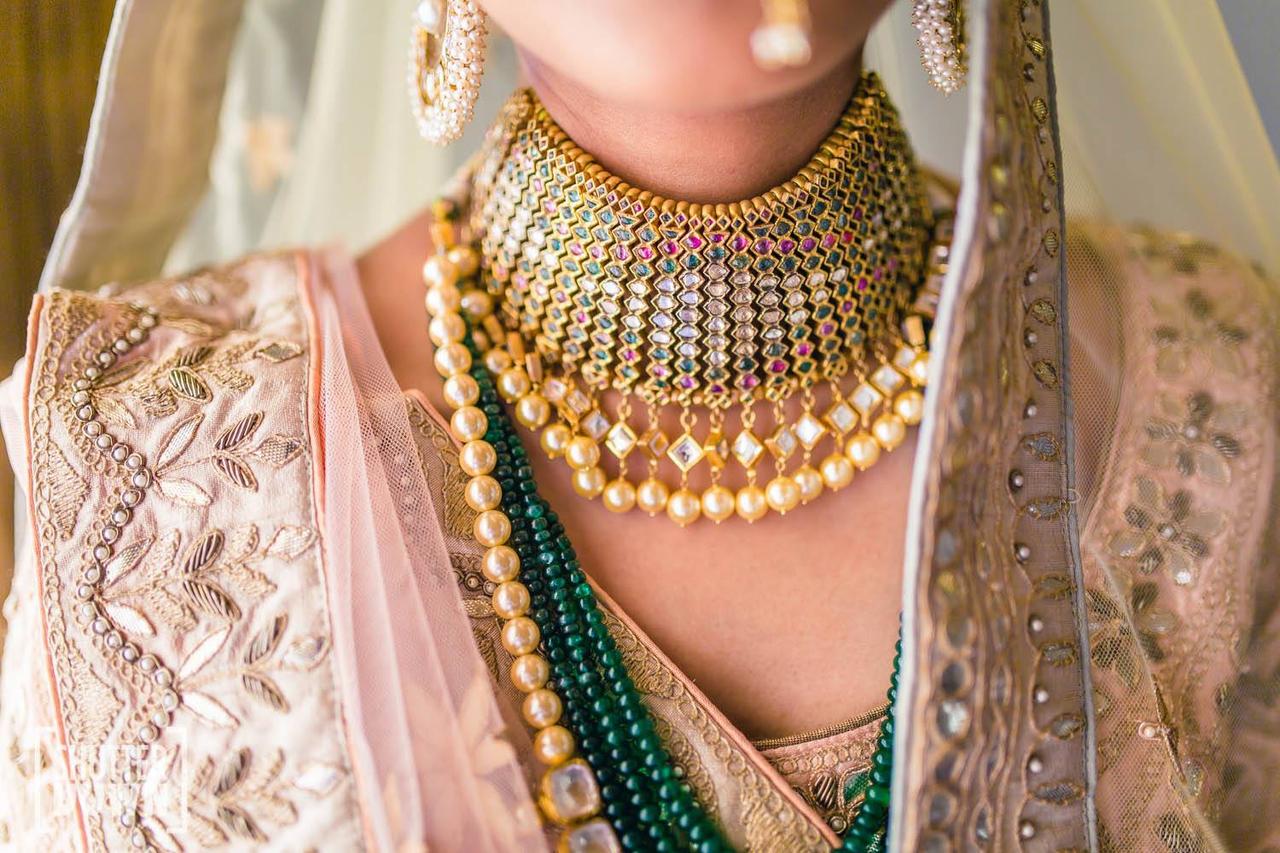 If you want to get the royal look on your wedding day, you can style your Polki diamonds jewellery with some exquisite pearls. If you are a traditional bride you can opt for a Rani Haar which is a long necklace lined with pearls, for a classic look. If you are a more modern bride, the Polki choker embedded in a sea of pearls, rubies and emeralds can give you all the royal feels!
3. Layers on layers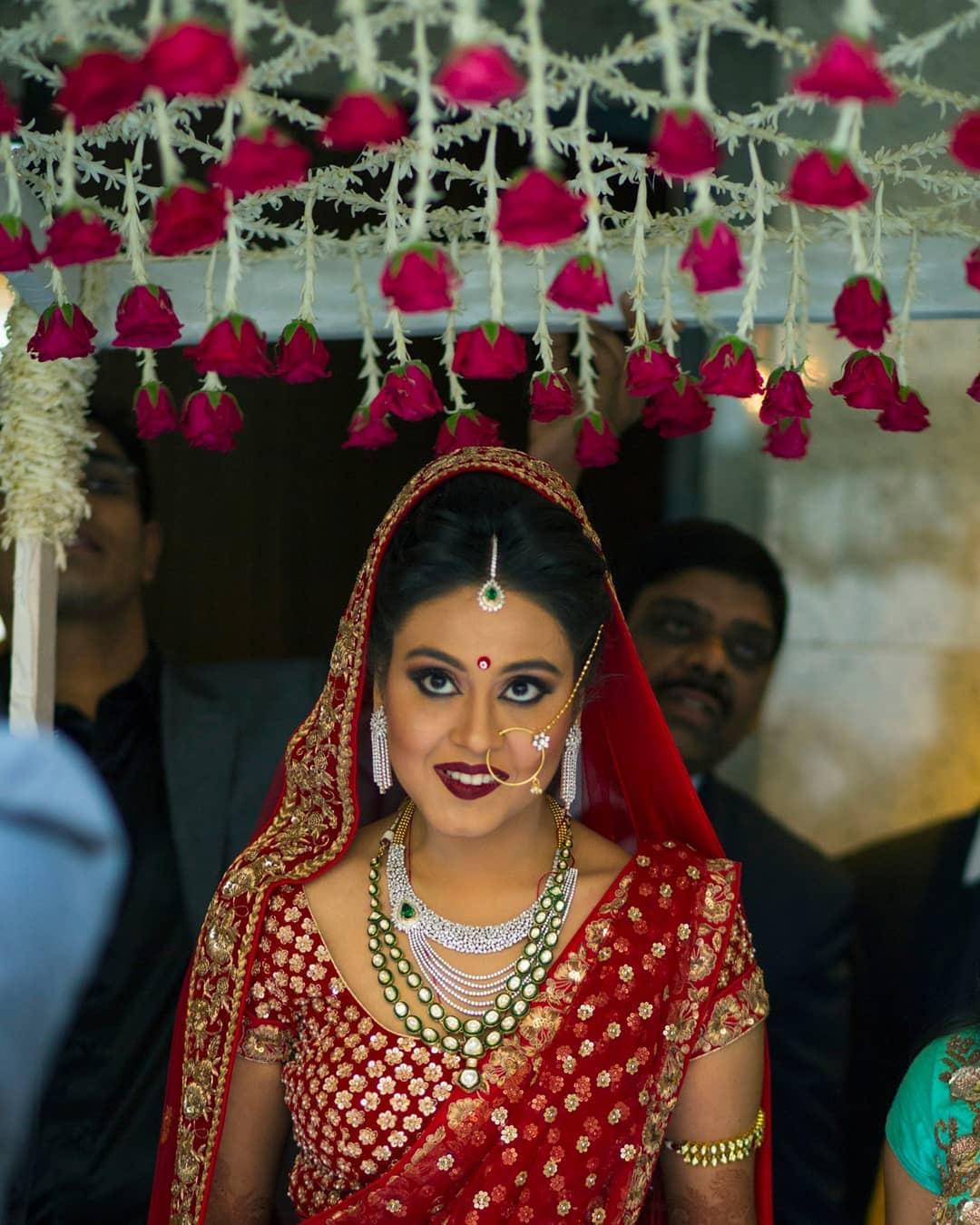 Let your jewellery do all the talking on your wedding day with a Polki and Kundan pairing. For the modern bride add some flair to your outfit with the layered Polki necklace studded with rubies or emeralds. It can be worn as a complement to pastel coloured lehengas in shades such as blue, green or pink to accentuate the beauty of the necklace. Balance this stunning look with large stud earrings or a Maang Tikka.
4. Keep it simple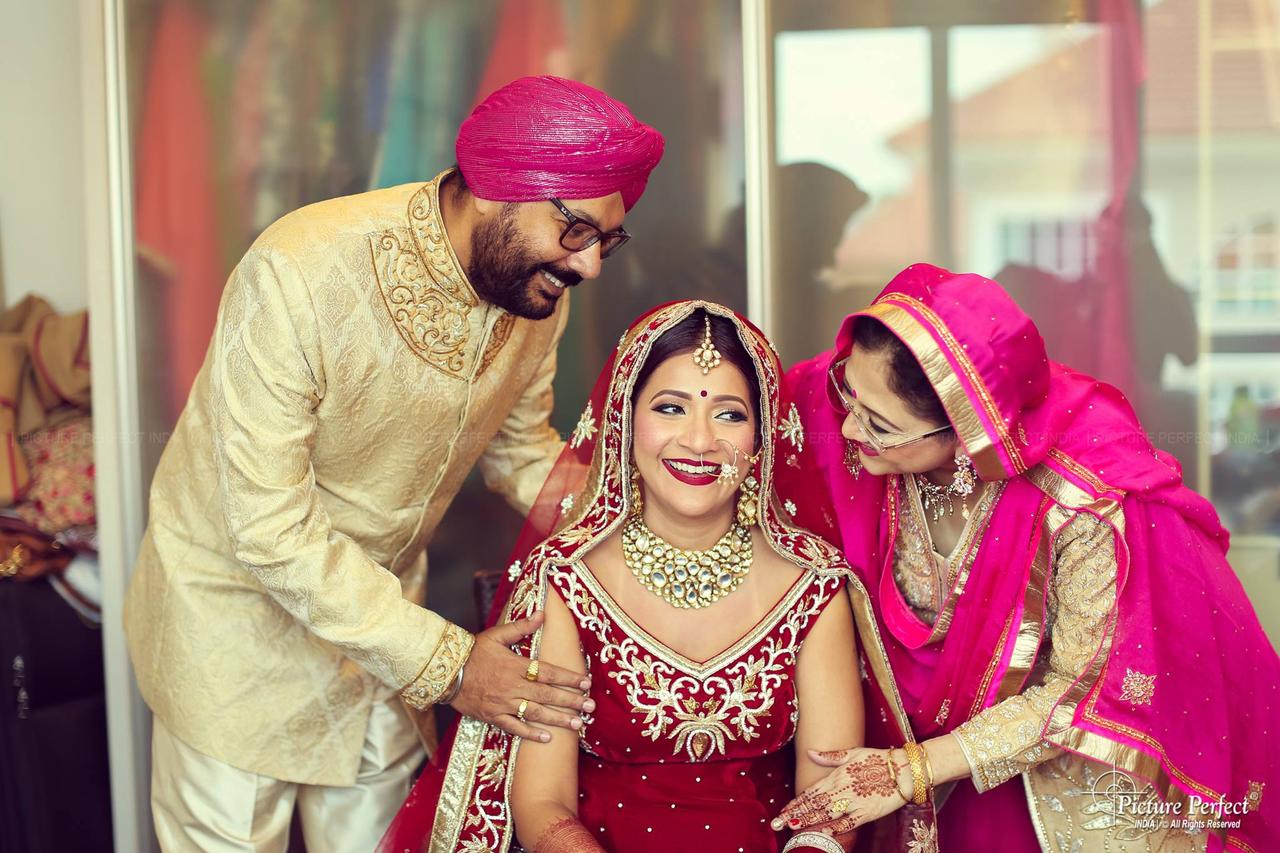 Minimalism is the mantra these days and many brides opt for a more simple look in place of heavy statement pieces. Add some simplistic beauty to your wedding outfit with soft Polki jewellery adorned with pastel coloured stones. These pieces are colourful, convenient and light, adding the perfect touch to your wedding attire. Complete the look with a Maang Tikka or a Matha Patti to reflect the personality and style of a modern-day minimalist bride.
5. Classic beauty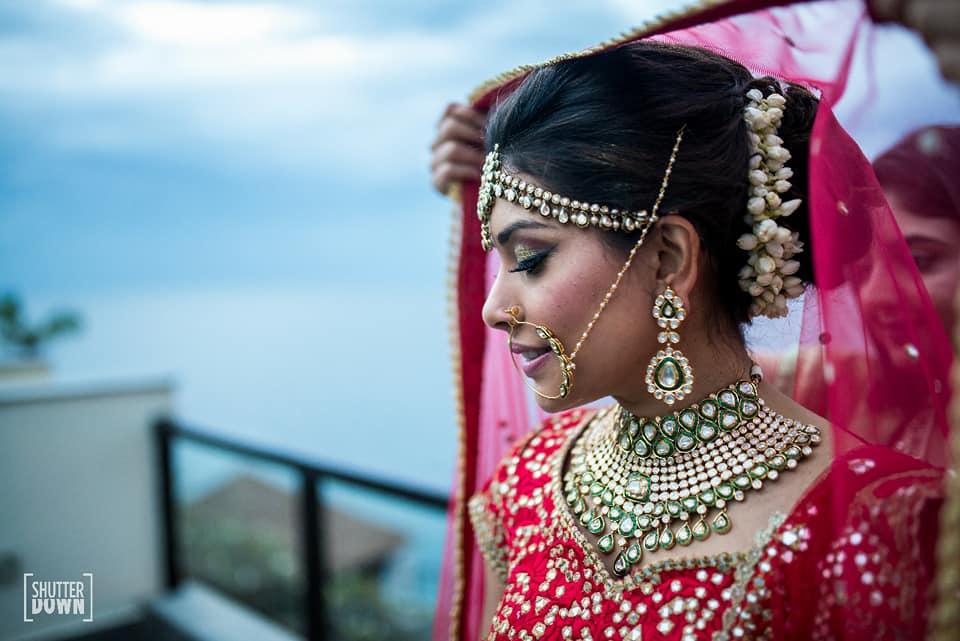 We experienced the allure and beauty of the Meenakari jewellery style in the movie Padmaavat and have been loving it ever since! The Polki Meenakari duo has been a classic combination for many generations and continues to be quiet the eye-catcher. Dazzle at your wedding with a Polki Meenakari necklace encrusted with numerous gemstones and surrounded by a string of pearls. Pair the necklace with a Maang Tikka to give you that timeless, traditional look.
6. Make a statement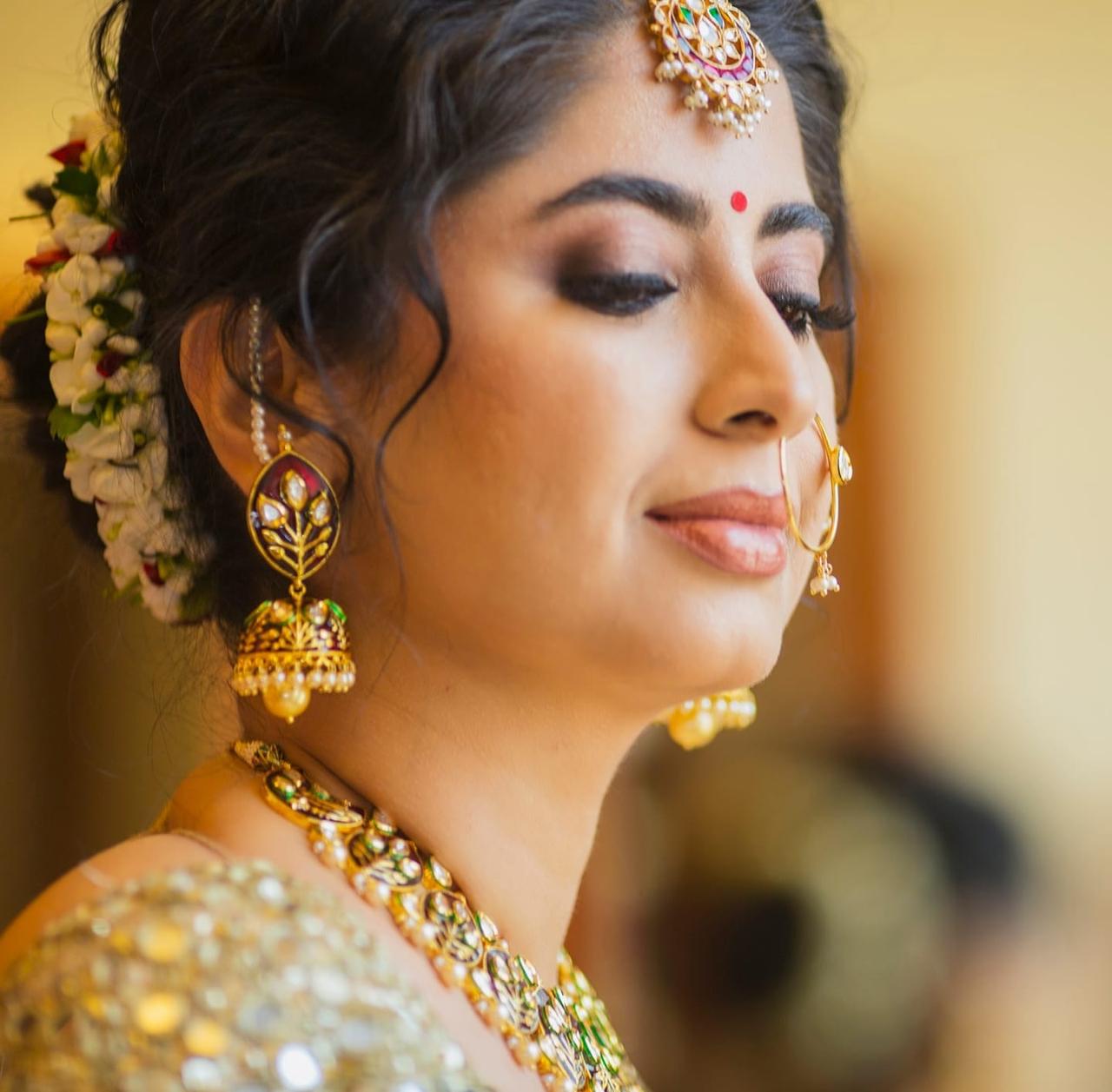 Take your jewellery game to the next level with some statement earrings. Jhumka earrings have always been a wedding winner and now you can add a twist to this classic Polki earring style. Polki diamonds can be set in gold Jhumkas and completed with Meenakari detail to enhance your outfit and frame your face in this beautiful piece of work.
7. Old but new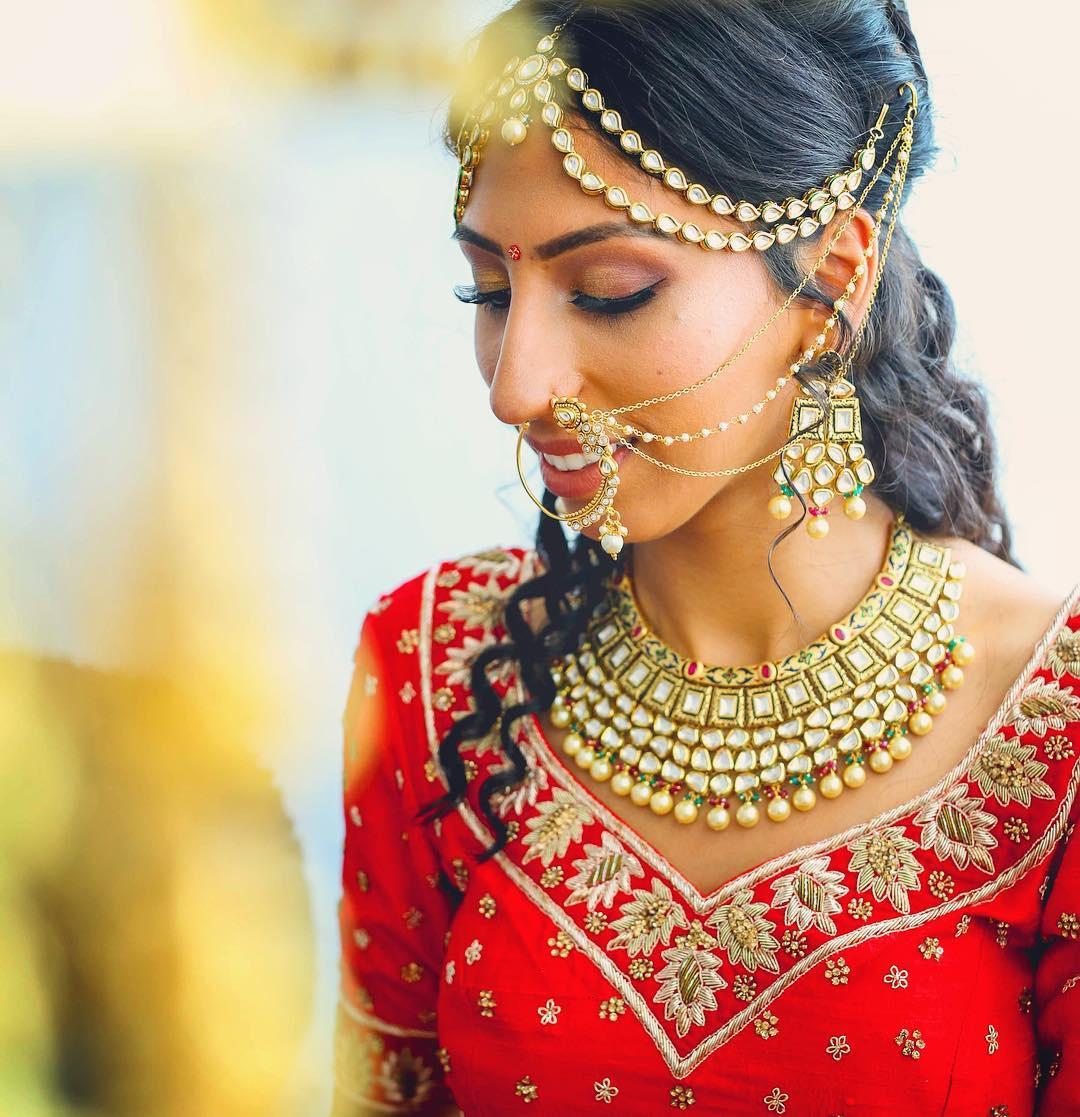 The Kundan and Polki combination is a true match made in heaven when it comes to the perfect statement necklace. This incredible piece of handicraft is carved in geometric patterns and encrusted with rubies and diamonds giving it that vibrant wedding look. Red being a common lehenga colour makes this the perfect addition to your attire. We guarantee that you will be a real showstopper!
8. Play the matching game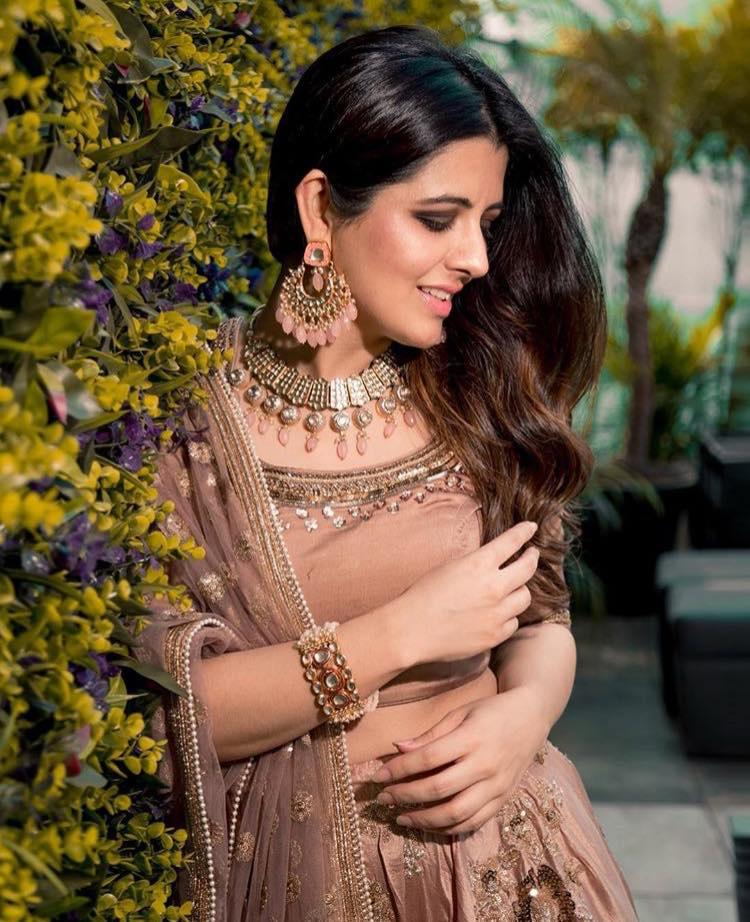 Choosing the right jewellery from the array of options available is no doubt an overwhelming task but you can never go wrong with plain and simple matching. Customise your jewellery to match your outfit with a Polki pattern as a base and add a few gemstones of your choice to match your attire. Not only is this guaranteed to help you achieve the perfect wedding look but you can also change up the design to your liking in the future!
Polki jewellery is a timeless classic that is a staple in most wedding jewellery and can be paired and combined in many different ways to really showcase your personality. Whether you decide to go minimal or all out, there's a Polki design to match your style. Its versatility has made it a staple in many brides' jewellery collection.
Pick the Polki jewellery design that really inspires you with the right vendors for bridal jewellery and we guarantee that you will be the belle of the ball!