6 Gold Nath Designs That Will Inspire You to Get Your Nose Pierced!
Though many Indian women have their noses pierced, wearing a heavy gold nath is something that only brides generally do. Thus, these jewellery signals that both, the wearer and the occasion are special. Here are 6 options for you to look at to add to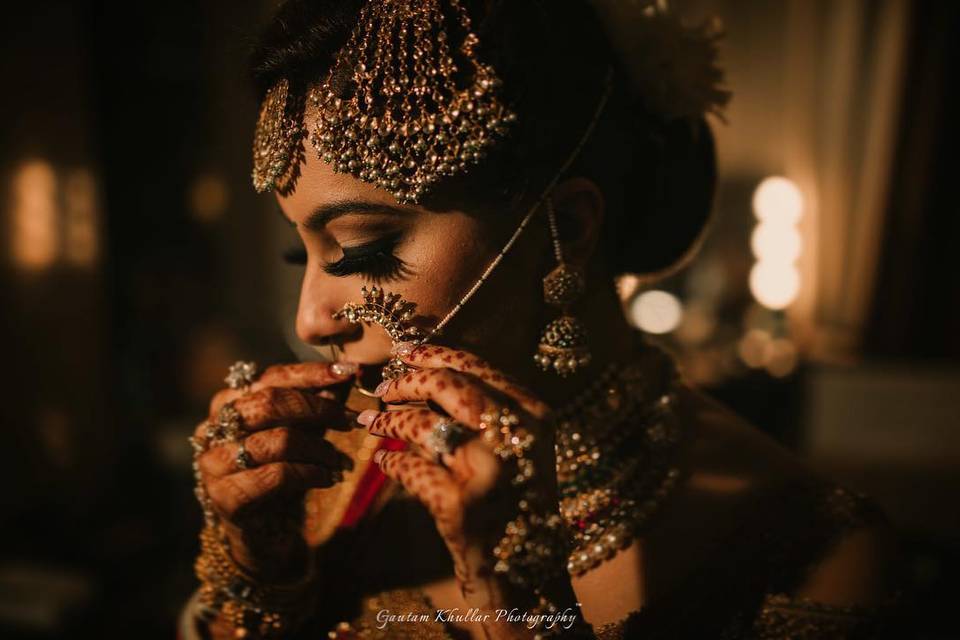 A gold nath is a type of accessory that has been a part of India's heritage since centuries. In fact, the nath is talked about in scripts that date back to the Vedic age, making this one of the oldest jewellery forms to come out of India. Nose piercings also originated many years ago in the Middle East, which is why we see a lot of gold nath designs that have a Persian aesthetic as well. It is believed that the Mughals brought this variant into India, and it soon merged with Indian jewellery styles like Kundan as the years went on.
From something as simple as a gold hoop to an intricate design that needs extra chains for support, brides today love this accessory as it alone signals how special the wedding day is. So, if you're still planning out your wedding jewellery collection, then we'd urge you to think about adding a nath to the same.
To inspire you, we've curated a list of beautiful gold nath examples for you to look at! Let us know about which ones you like the best in the comments below!
1. A classic small hoop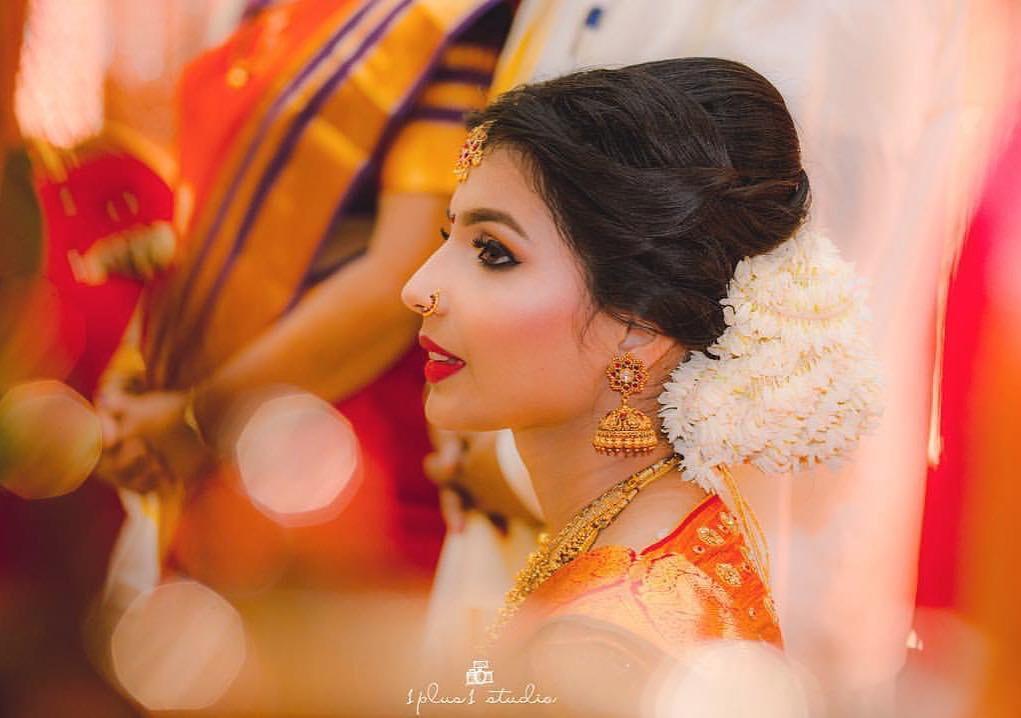 Let us start with an option that's the easiest to implement – a classic small hoop. This piece of jewellery is one that can easily blend into your attire, no matter what you are wearing. As this gold nath is as far from intimidating as you can get, it is an accessory that we believe most women will be comfortable wearing. The one pictured above has little red stones in the Meenakari style, making it ideal for bridal looks!
2. A large, minimalist hoop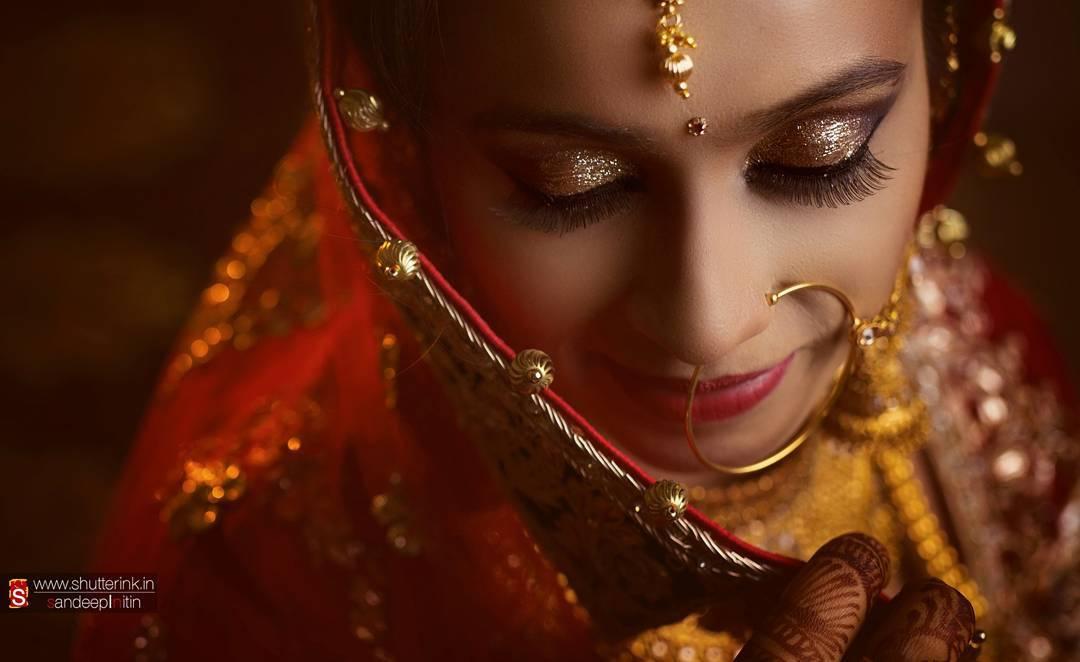 If you want something showier than a small hoop, but still something that falls under the category of an item that brings forth a sense of approachability, then a larger hoop set with a stone can be a great option. The beauty of such hoops is that though they are large, they are not heavy. As a result, brides do not have to worry about their noses turning red halfway through the ceremony.
3. Pearl detailed gold nath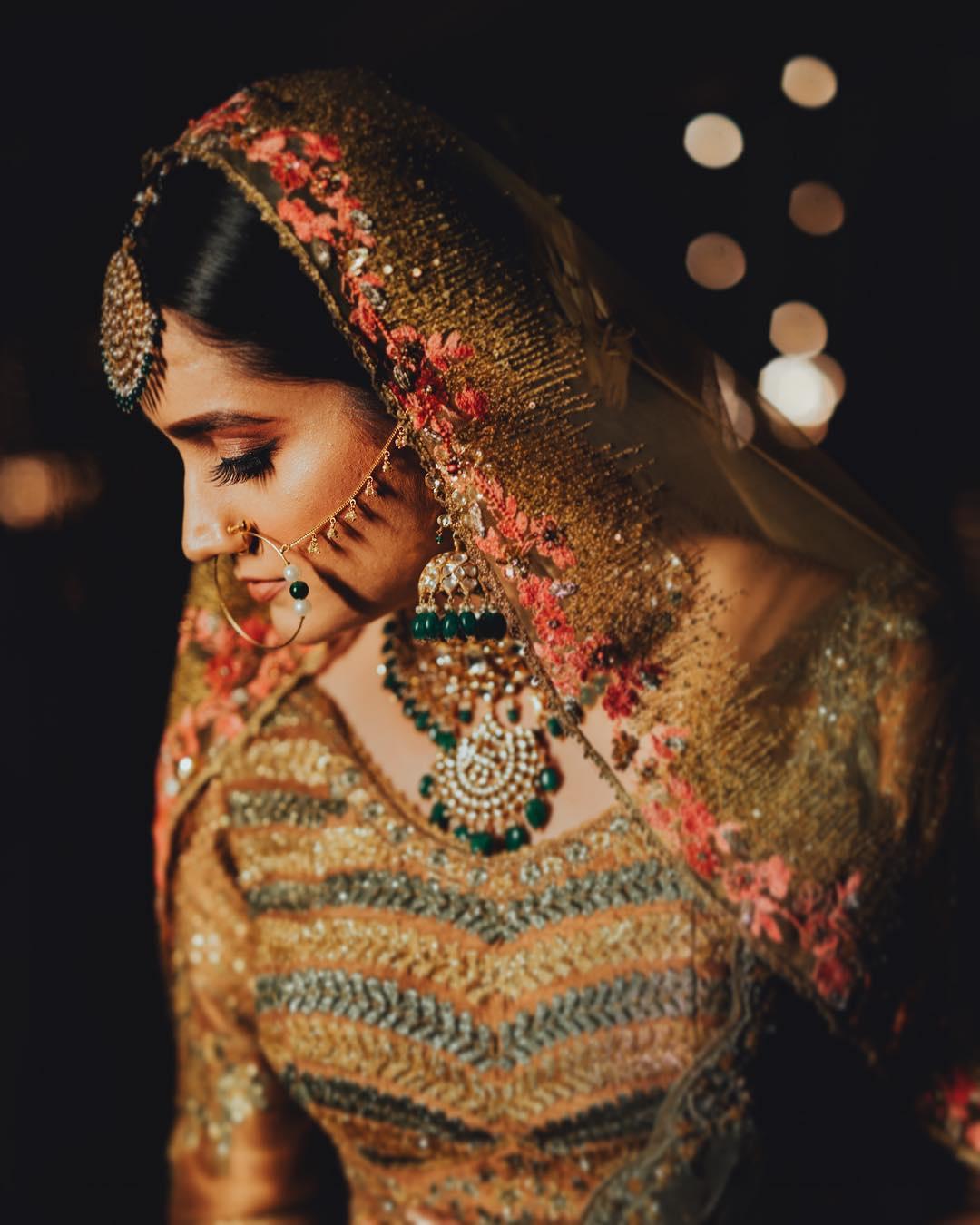 Now, we're moving towards more intricate gold nath designs! Pick a nath that has additional details like stones set into the hoop, along with a chain that runs from the hoop to the hair to provide additional support. The one shown above has two pearl stones along with a green one that perfectly matches the emerald Kundan necklace the bride is wearing. The tiny Ghungroos on the chain add a whimsical effect to the whole look. It's a subtle but lovely nath option for you to pick!
4. A nath with a cluster of diamonds!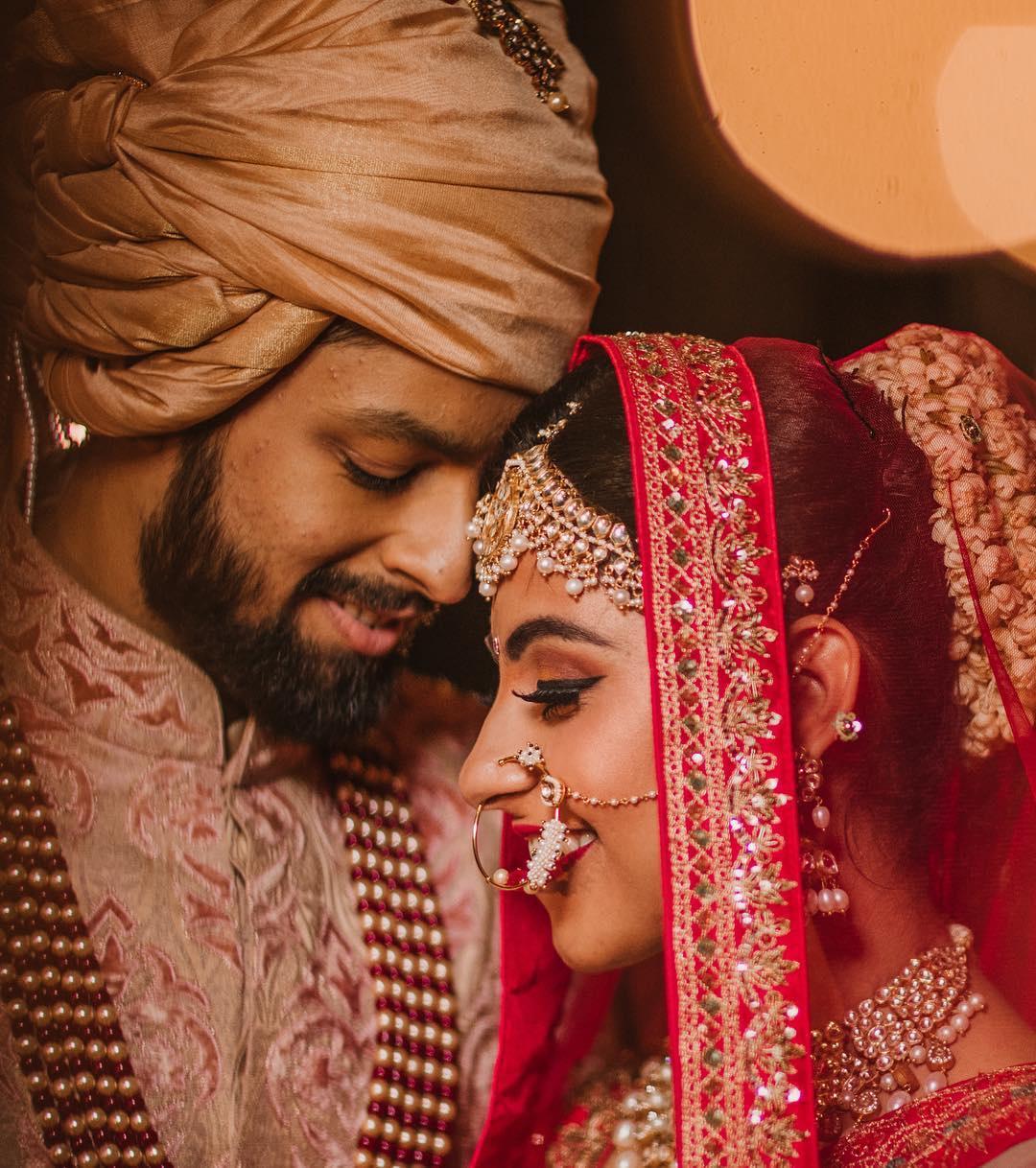 If you want an elegant nath that has a very luxurious vibe, then pick one that has diamonds on it. You can either pick something that has a huge solitaire or one with a cluster of many smaller diamonds together for a great effect. This is one of the best ways to incorporate diamonds in your bridal look, as most women generally stay away from western jewellery styles on the wedding day. The nath as shown above also has a chain that's dotted with little diamonds all over. It certainly is a beautiful piece!
5. A kundan nath that matches all your jewellery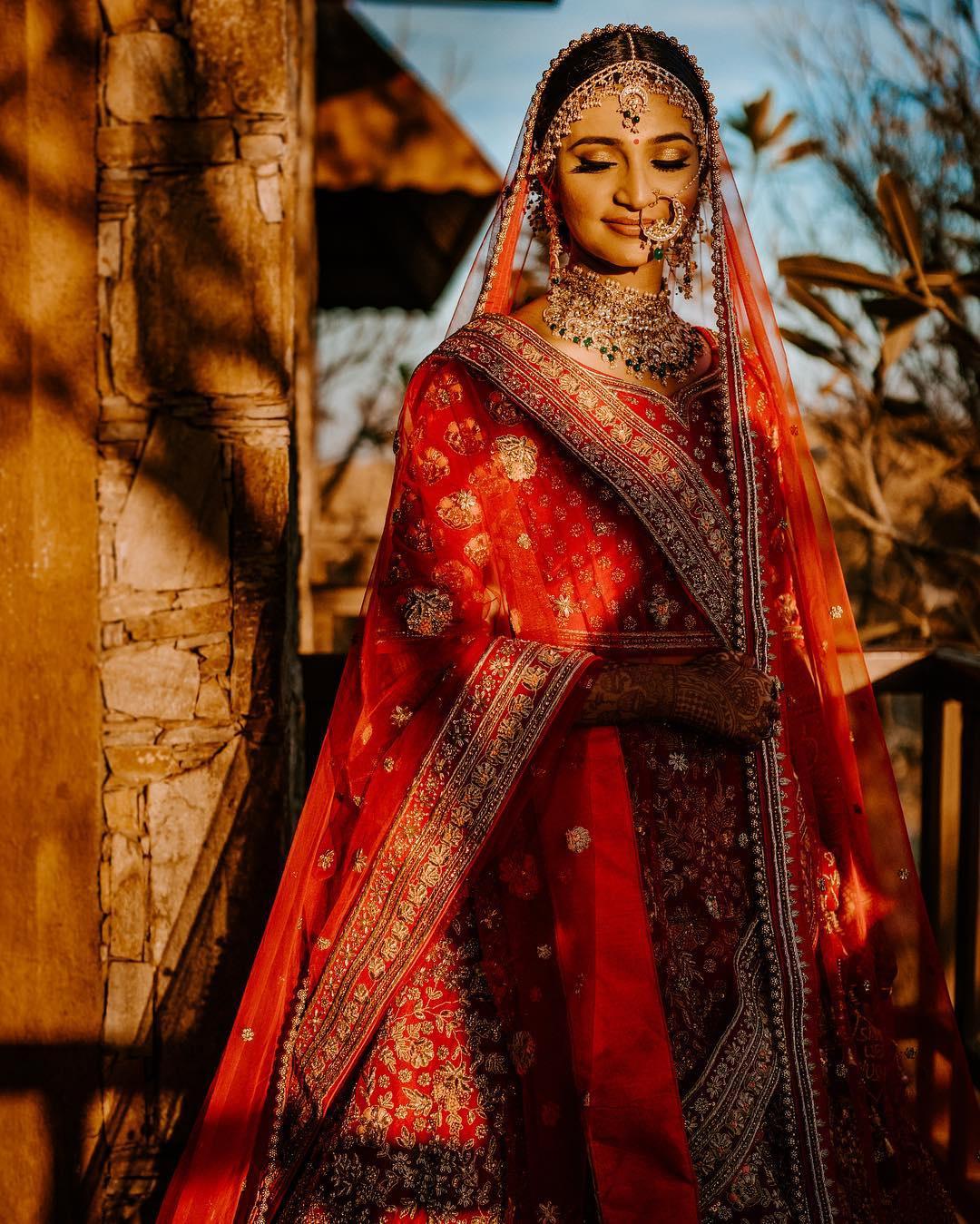 You know what is the easiest to incorporate a new jewellery piece in your look? It's by ensuring that it's a part of a set. Buy a Kundan set that includes a necklace, earrings, and a nath so that you can wear this accessory without worrying about it clashing with anything else. If you're wearing a giant nath, you can skip the Maang Tikka if you think that the overall look is a bit much. Conversely, you can wear your Maang Tikka as a Jhoomar (which is basically when you wear it on the side of your head instead of in your parting).
7. A spiky, funky piece!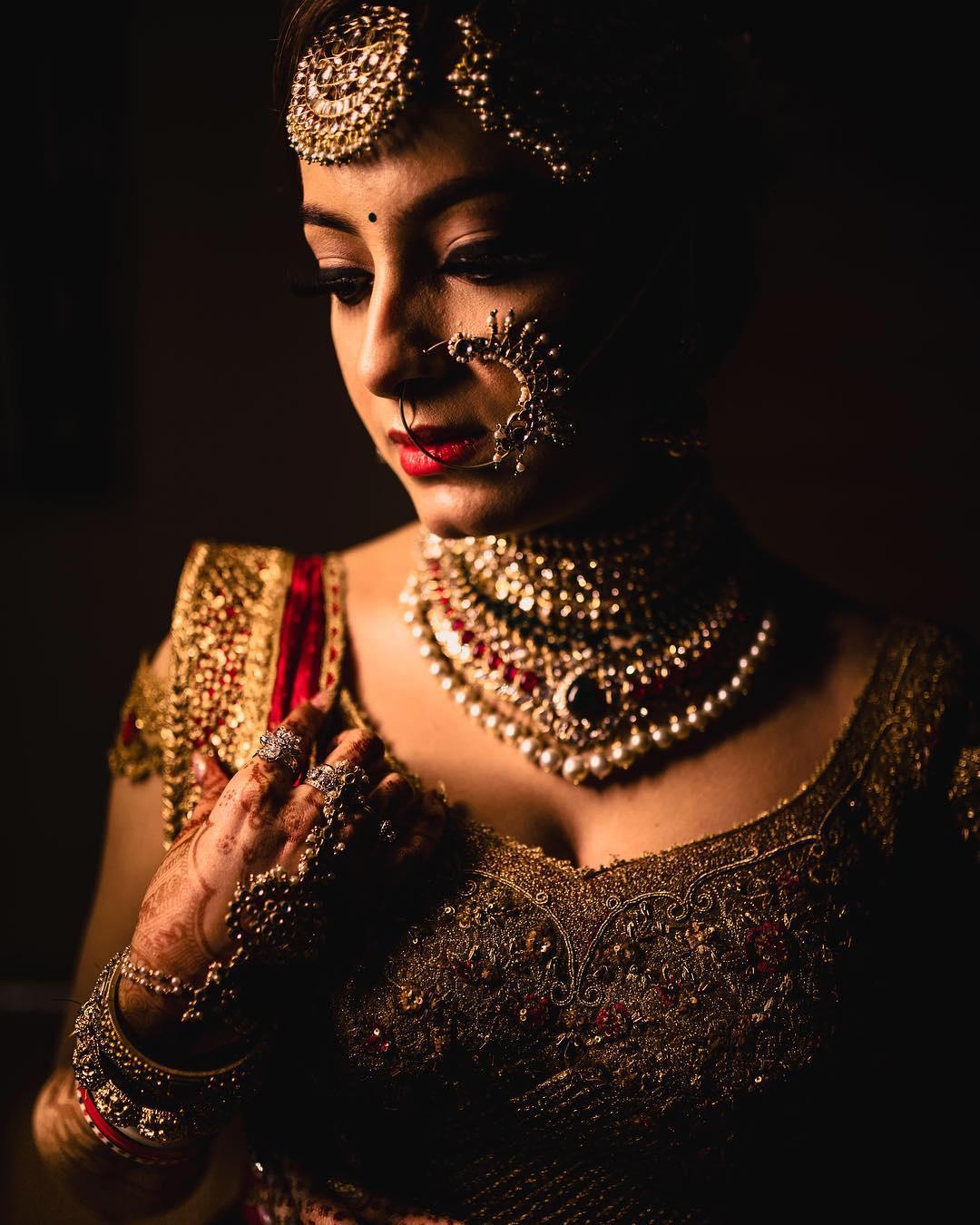 Now that you've seen the milder variations of a gold nath, here's a really funky one for brides who love to take a risk! This one has a spiky design all over along with a few small pearls at the end of each spike. There's also an uncut diamond stone at the base of this gold nath to add more sparkle and shine to this stunning jewellery piece!
Apart from these, you should also explore a few regional variants of this jewellery, like popular Rajasthani nath designs. This can work well if you're also wearing Rajasthani clothes such as the latest ghagra choli designs! Just make sure that the gold nath you pick does not overpower your face. It should add to your beauty, not overshadow it!
Get in touch with our jewellery vendors to find amazing nath options for your wedding!