Upgrade Your Wardrobe with These Latest Ghagra Choli Designs to Look like a Diva This Wedding Season
Want to switch up your wardrobe by adding some cool ghagra choli sets to it? Check out these 11 latest ghagra choli designs and start shopping!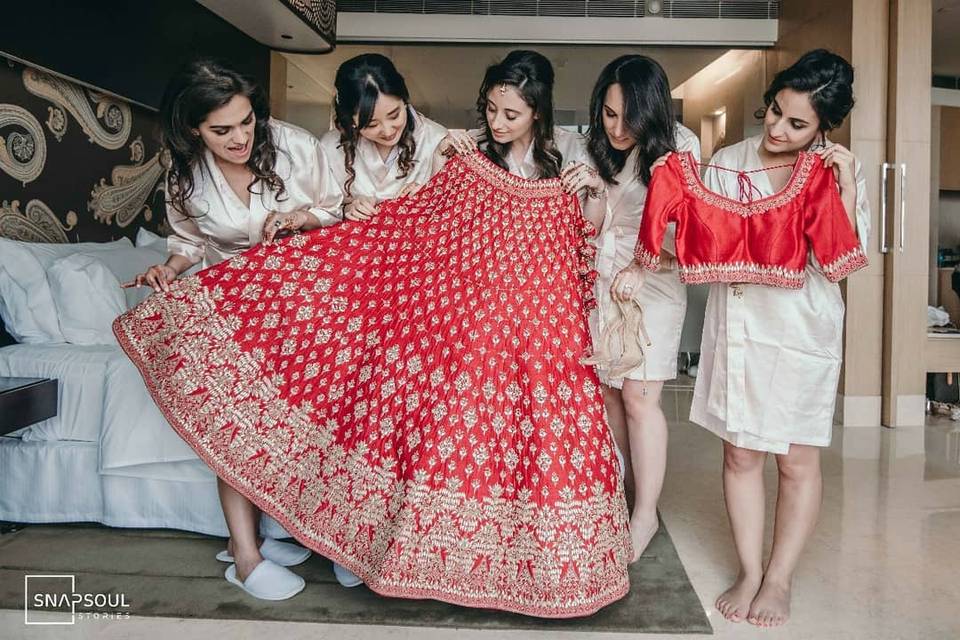 Many people ponder over the difference between a lehenga and a ghagra choli. The former is a lavish garment that's heavily embroidered and worn at weddings. The latter is a more casual take on the former – which means that the visual components such as a blouse, skirt and dupatta may be the same, however, the aura of the garment makes it more appropriate for daily wear. Though this has been the main distinguishing factor between the two popular wedding garments, the times are a-changing! If you take a look at the latest ghagra choli designs, you'll see that designers are making these garments much heavier, helping them become apt for formal events.
Now, this can sound like a vague distinction and development. We totally get it. So, in order to clear up any confusion, check out these latest ghagra choli designs that we've listed for you!
1. Contrast designs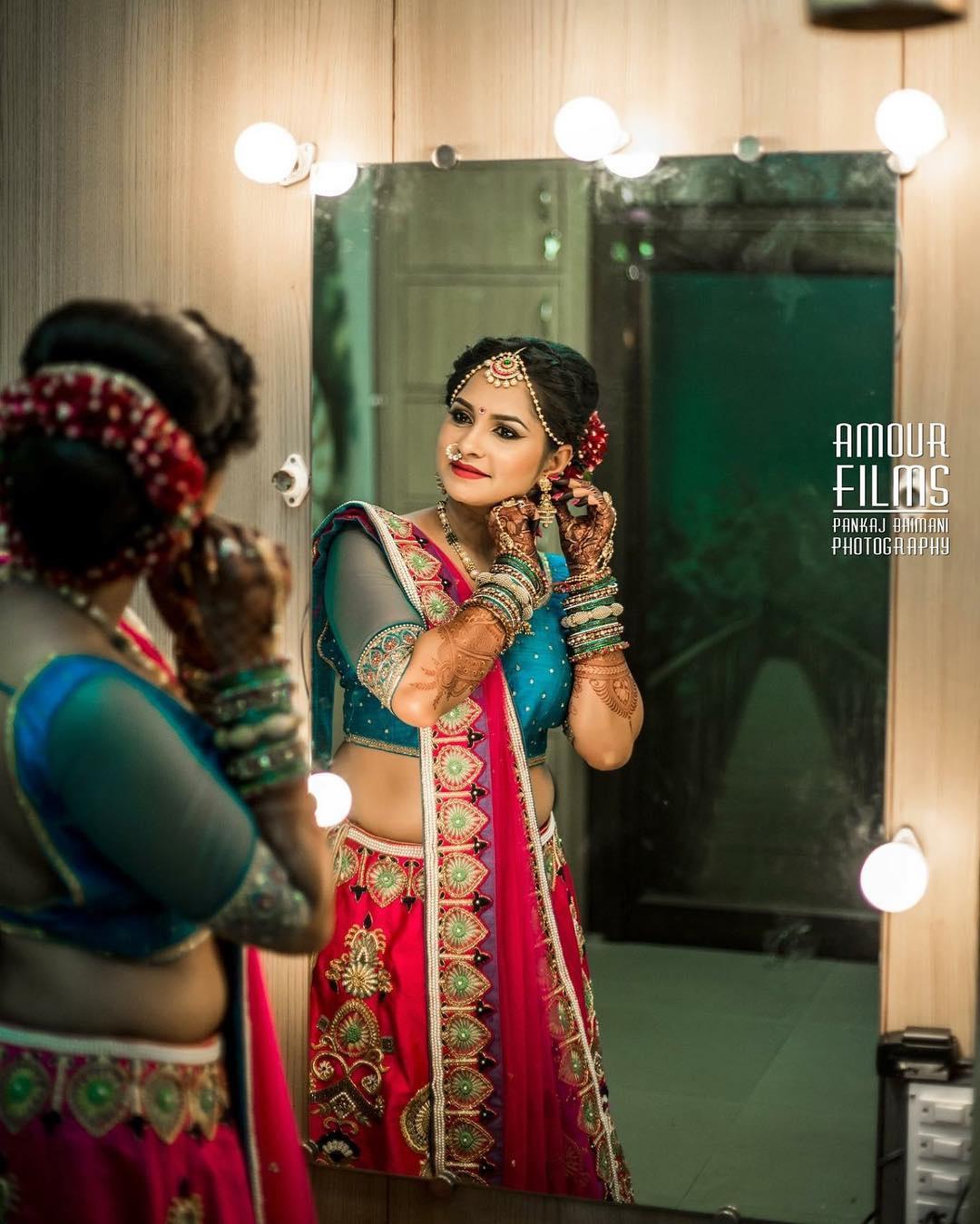 Contrast is a huge thing in the world of trending lehengas. With tops and bottoms that generally do not look like they belong together, modern brides are creating their own interpretation of Indian garments. You can apply this school of thought to the latest ghagra choli designs as well. This bride has combined a blue blouse with a pink lehenga and dupatta, and she looks stunning!
2. Traditional patterns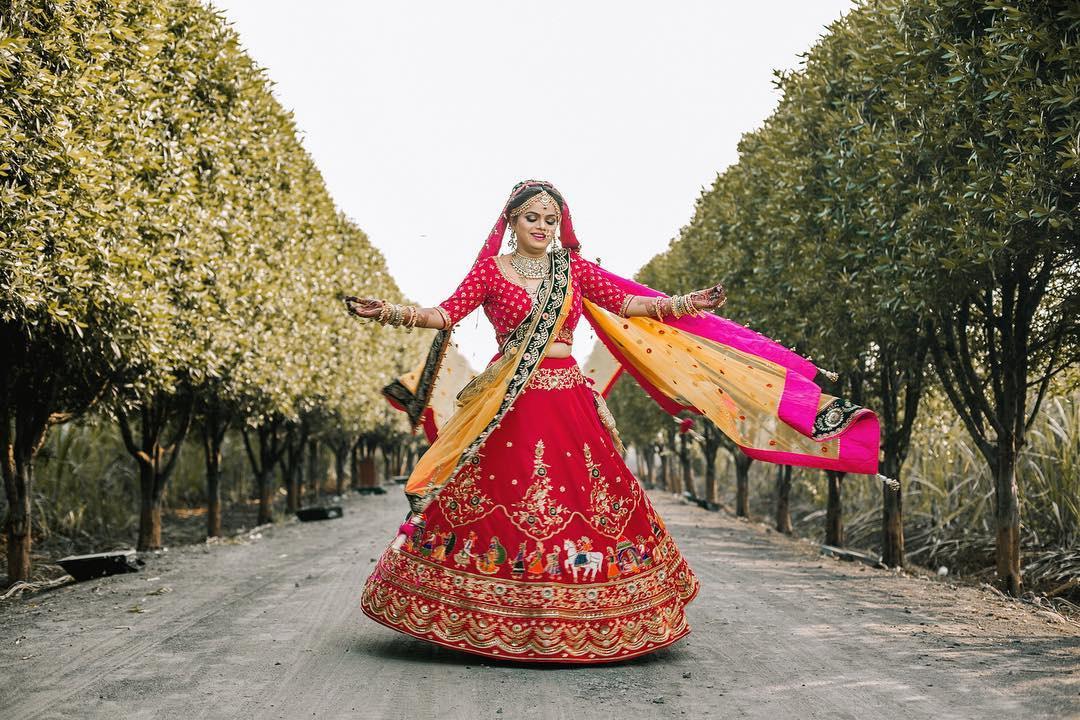 Talking about the latest ghagra choli designs and traditional aesthetics in the same sentence by a sound like a total oxymoron. But, you'll be surprised to know that many of the latest garments are sticking to traditional aesthetics too. Check out these Rajasthani prints on this lehenga!
3. Some Mustard please!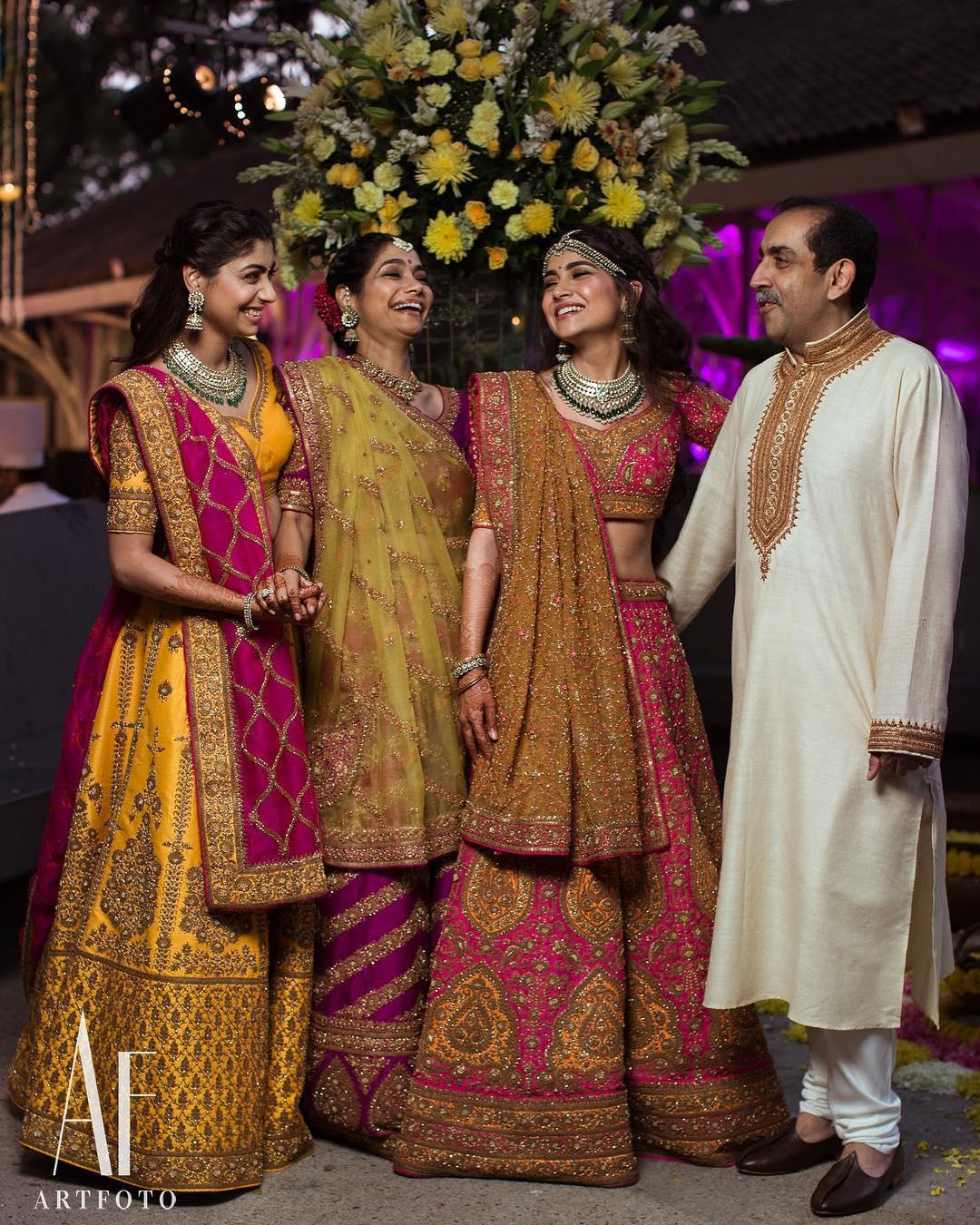 Mustard is an interesting shade of yellow that looks great in the ghagra choli format. Perhaps this is why the latest ghagra choli designs are using this fantastic hue!
4. Cool embroidery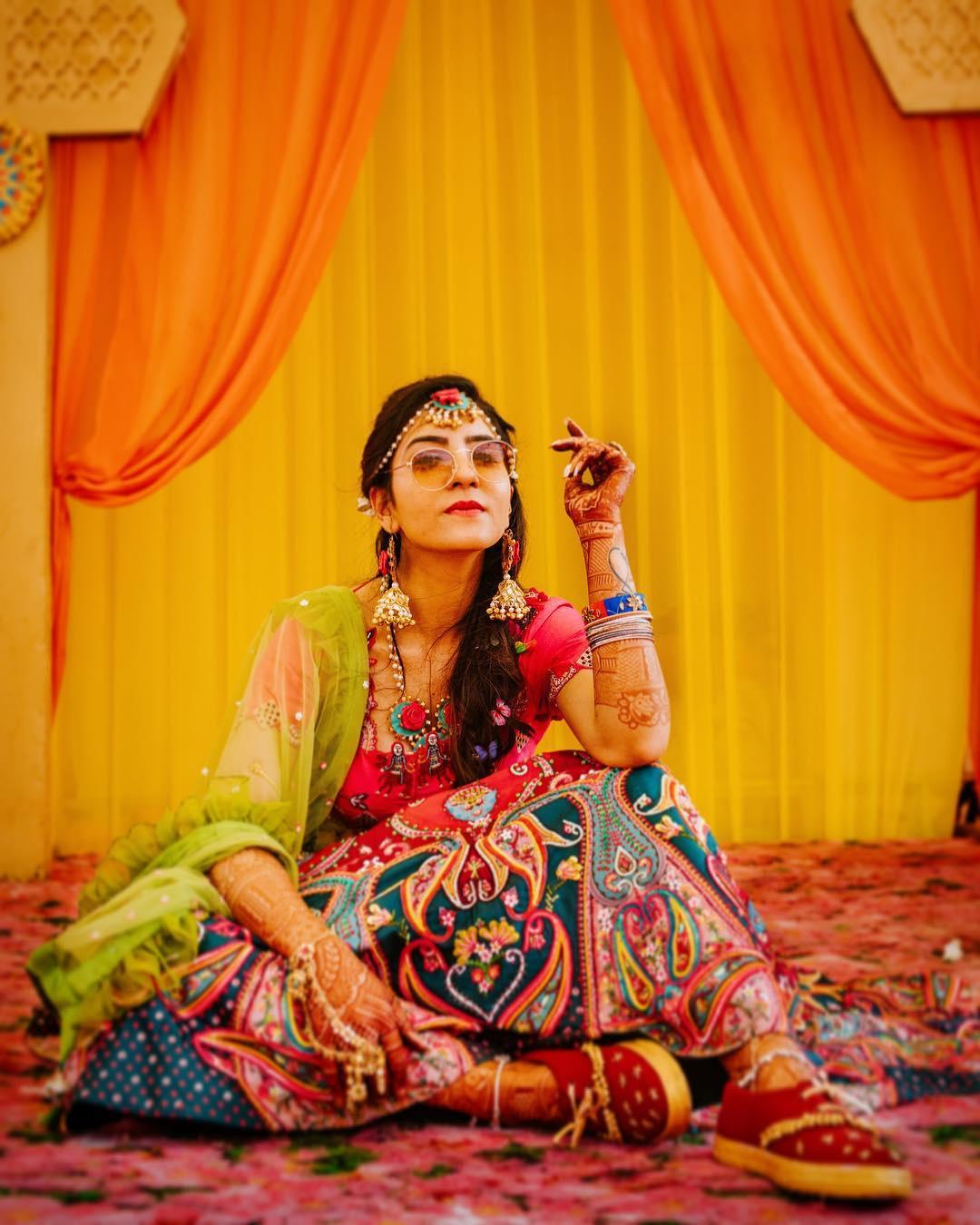 This bride has taken the traditional ghagra choli garment and made it quite contemporary. What makes this a modern ensemble is the use of the blue and pink contrast, along with the floral embroidery all over the skirt. The lehenga is loud and funky, just like we like it!
5. Black and metallic shades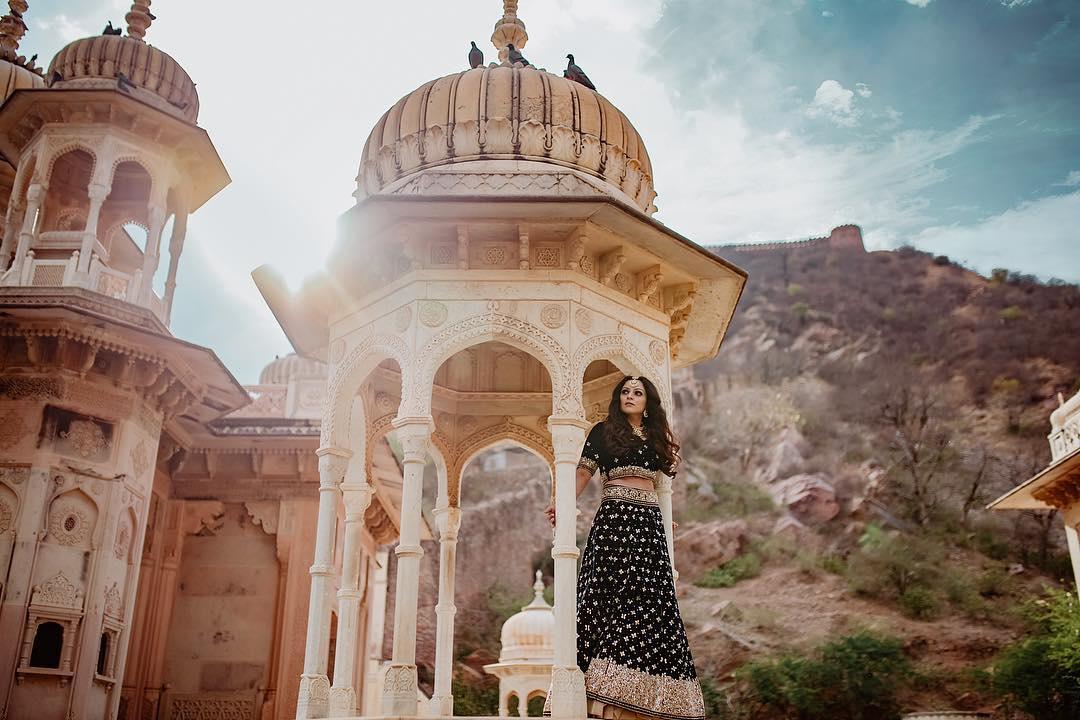 We've said it once, we'll say it again: black never goes out of style! If you're not sure how to incorporate the latest ghagra choli designs in your wardrobe, just take the easy way out and wear a black outfit!
6. Pops of blue, splashes of pink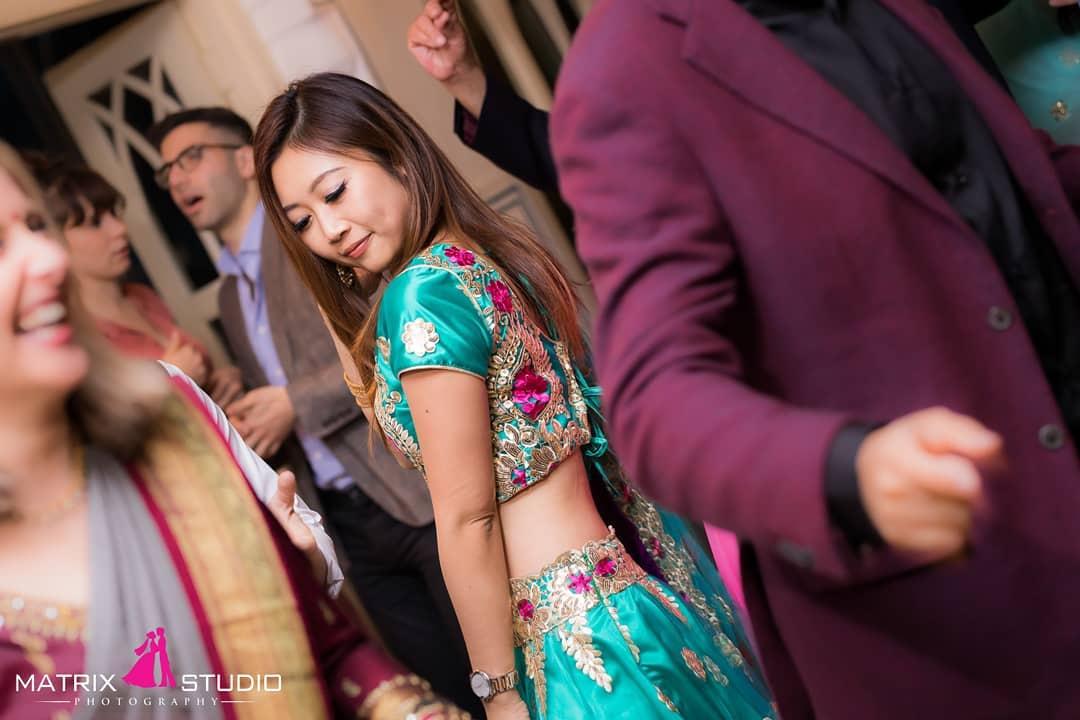 Currently, deep shades of blue and pink are doing the rounds of the runway. If the hues you've picked resemble jewel tones, then you've definitely got your hands on one of the latest ghagra choli designs. This particular look is great for a night event such as a Sangeet. However, we don't think that this one is for the bride!
7. Super light ghagra choli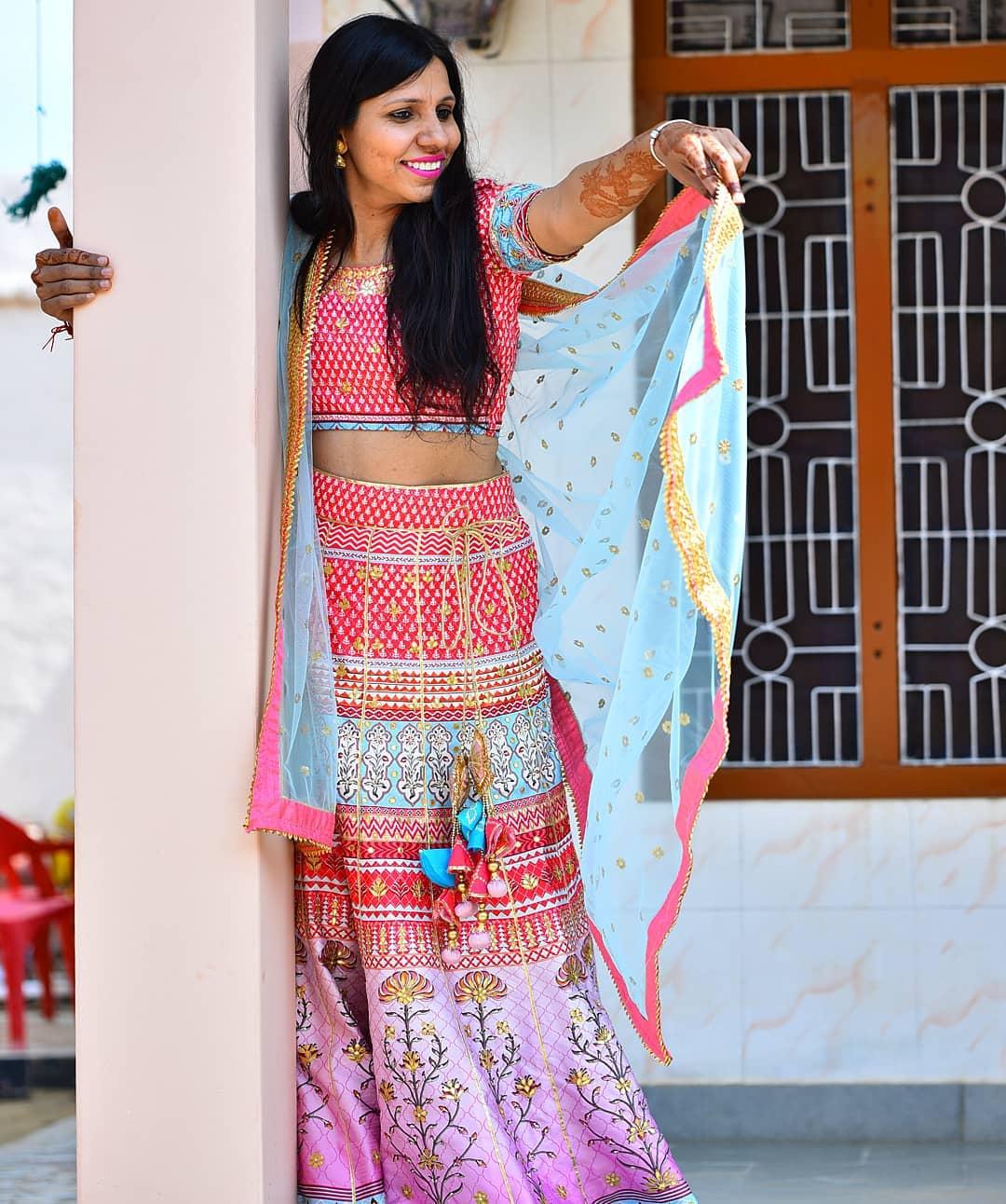 At its essence, a ghagra choli is almost a daily wear garment. This particular style shows exactly that. The casual cotton-like fabric and the light prints make this garment apt for a light event, such as a brunch with your friends. Style it with light weight jewellery to stick to the theme.
8. Colour hues at their best!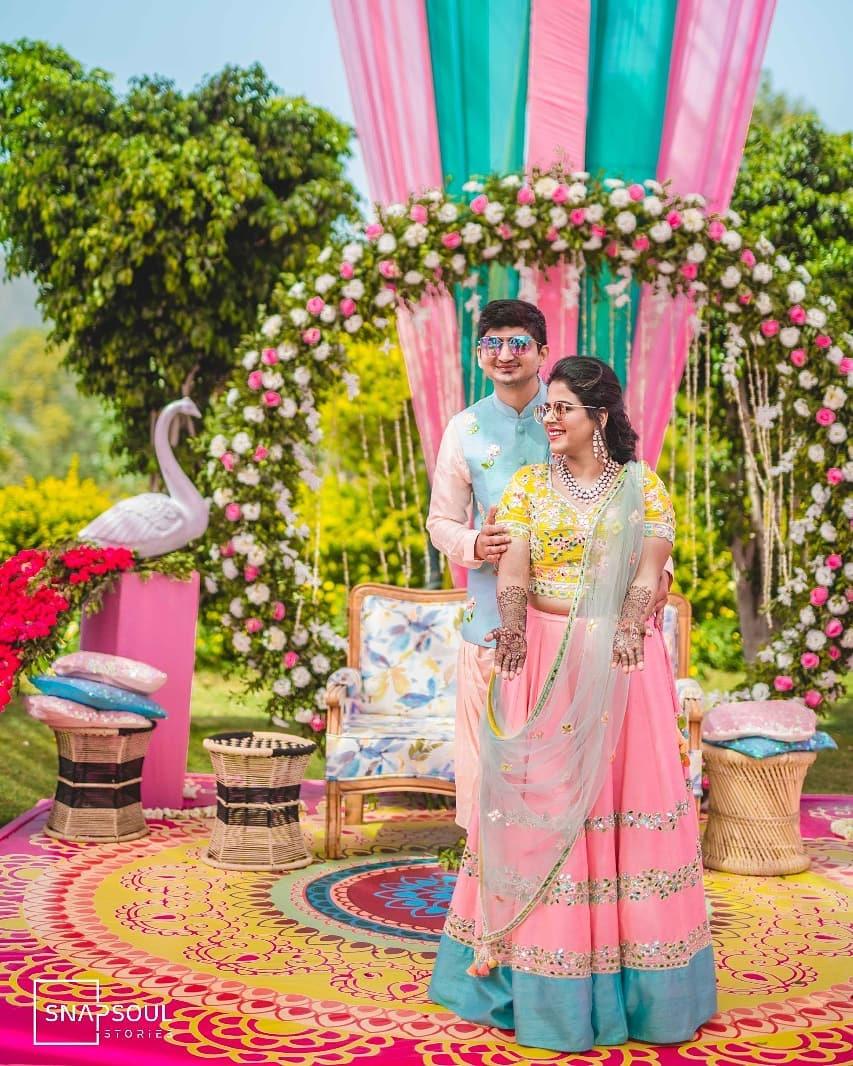 If you're the kind of gal that just cannot deal with monochrome and loves splashing different colours, then the latest ghagra choli designs have got you covered too! This one has a pink skirt, yellow top, and a blue border on the skirt. If that sounds like your cup of tea, then wear this to your Mehndi ceremony and rock the party.
9. The Gujju style!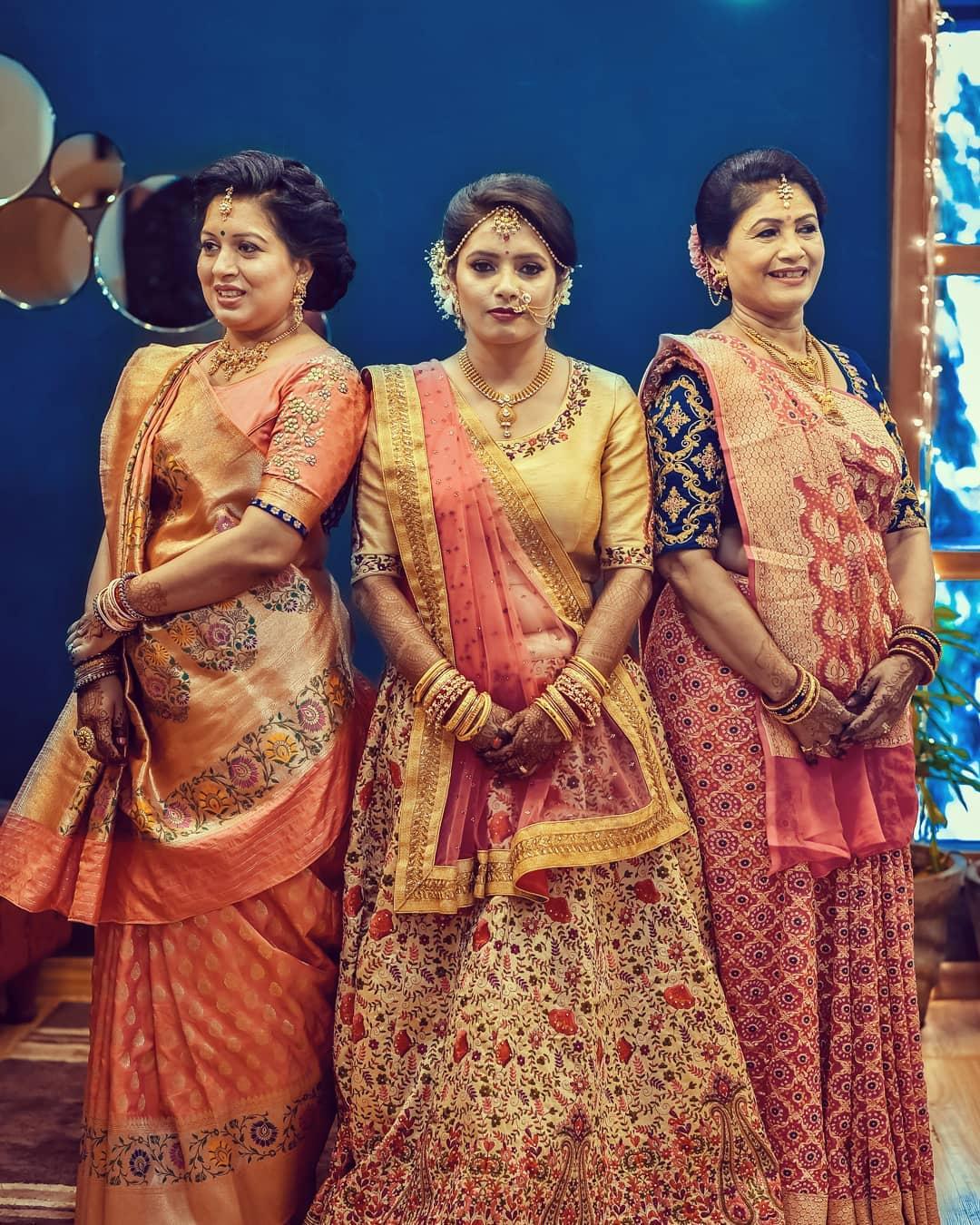 When we think of ghagra cholis, we think of traditional Rajasthani vibes. However, this garment is available in Gujarati style too, with the lehengas having a very distinct look. These lehengas have a very light print, making them ideal for day time events.
10. The super modern look!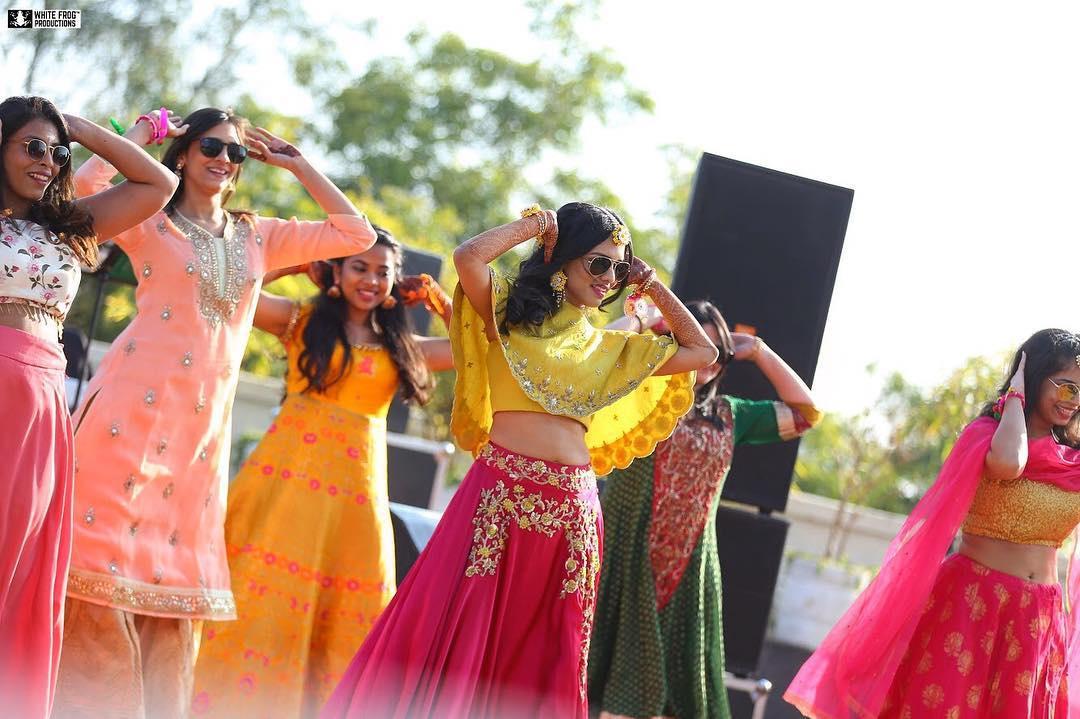 This look is contemporary fashion at its best. You must have heard how popular crop top lehengas for weddings are, and this one takes that style and applies it to the ghagra choli look. This guest at the wedding has also mixed in a few contrast styles for her own look!
11. Bonus: the beach wedding edit!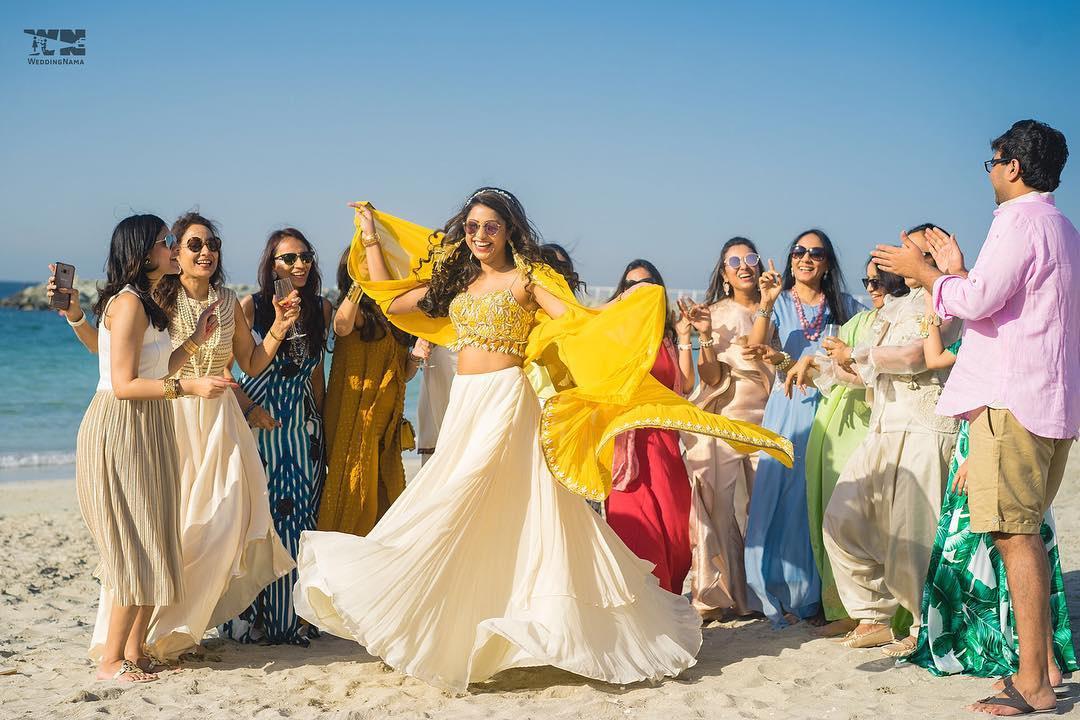 If you are planning a beach wedding, but still want to include a bit of the traditional aesthetic in your look, then this outfit is absolutely perfect for you. With a breezy skirt and airy top, it makes for the ideal outfit when you're planning to have some fun in the sun (and the sand)!
When you're shopping for a ghagra choli, make sure you've got this page bookmarked on your phone! It will help you sift through the options you see in front of you so that you can zero in on the latest trends!
Get in touch with our makeup artists to complete any trendy look!