5 Trending Lehengas That Can Make You the Center of Attention This Wedding Season
Want to know how to look your best this wedding season? All you need are these amazing trending lehengas. Keep reading to know more!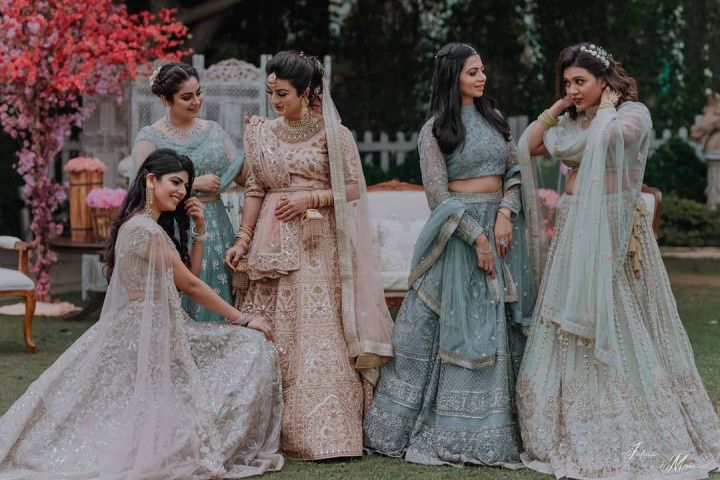 With fashion trends evolving annually, women can rock starkly different vibes from one year to the next. Make sure your ensemble is totally on-point by wearing trending lehengas during all your functions this wedding season. Check out these amazing trends we've been seeing on the runway, and take your pick of the one you love best!
1. Ivory Lehengas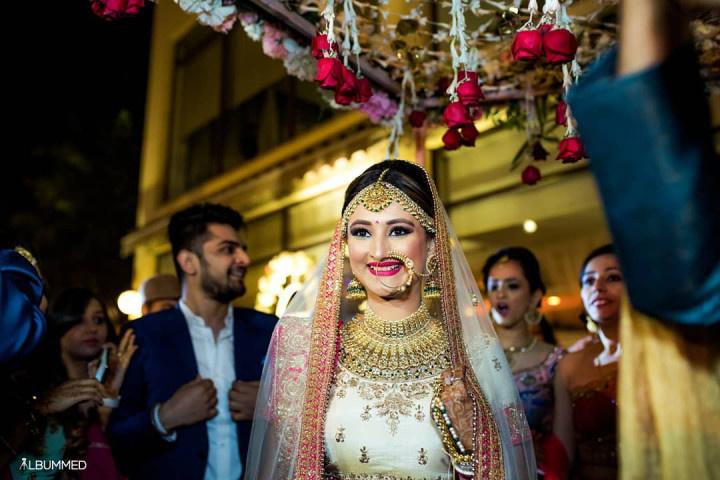 Ivory is a colour that screams uniqueness and elegance. Though ivory lehengas have been around for a while now, Sonam Kapoor turned this aesthetic into a trending one when she hosted an all-ivory wedding function. You can never really go wrong with monochrome but if you want to add a pop of colour, pick out a vivid Dupatta to help to add that splash of personality.
Pro tips:
If you are worried that your family may find ivory inappropriate or inauspicious, you can wear this colour on a milder, less formal event. A low-key bridal shower with friends can be a great time to sport this look.
2. Champagne Pink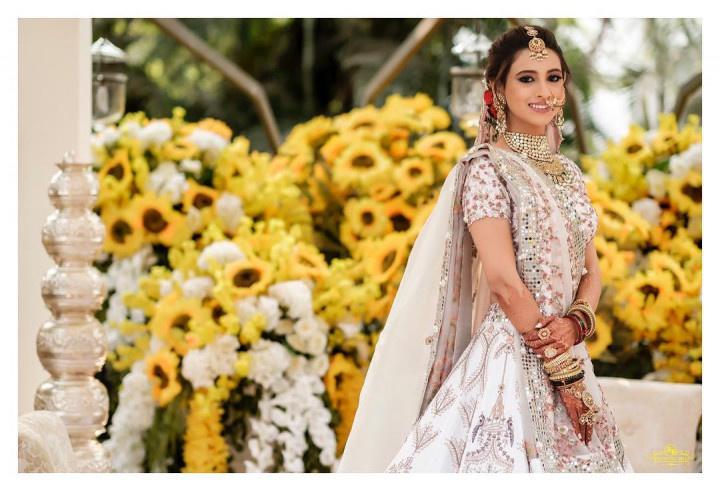 Pink has officially been labelled a neutral shade this year, with burnt rose being one of the shades of the season. Brides looking to incorporate a similar colour palette can opt for champagne pink lehengas. You can wear this colour during any day event like a Mehndi. If you're really extra, then you can always coordinate your décor to fit the same vibe. Pick out pastel shades for all elements of décor and watch now neatly you blend into a perfect, candy-like world.
Pro tips:
As this is a delicate shade, lighter fabrics like Chanderi and Chiffon can look amazing in it. Choose a lehenga with light embroidery work if you do not want to take away the attention from the colour of your outfit.
3. Beige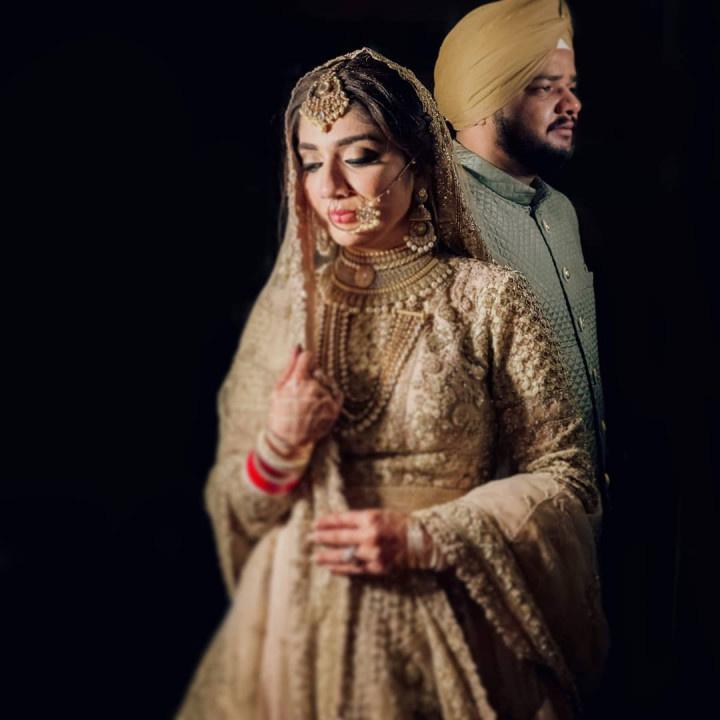 Beige is another classic neutral shade that can look absolutely resplendent. This colour can be a great backdrop for heavy embroidery work, however, it can look incredibly stunning when worn plain too. Think of Deepika Padukone's gold Kanjeevaram reception saree and imagine a similar look in a beige hue. As beige is quite close to that kind of dull gold on the colour wheel, you can recreate that moment easily, and redefine it by turning the saree into a lehenga.
Pro tips:
Luxurious fabrics like silk and velvet can look beautiful in such shades. Be sure to pair your outfit with bright, colourful jewellery if you want to add colour to it. If not, classic traditional gold South Indian jewellery can look gorgeous too.
4. Contrasting shades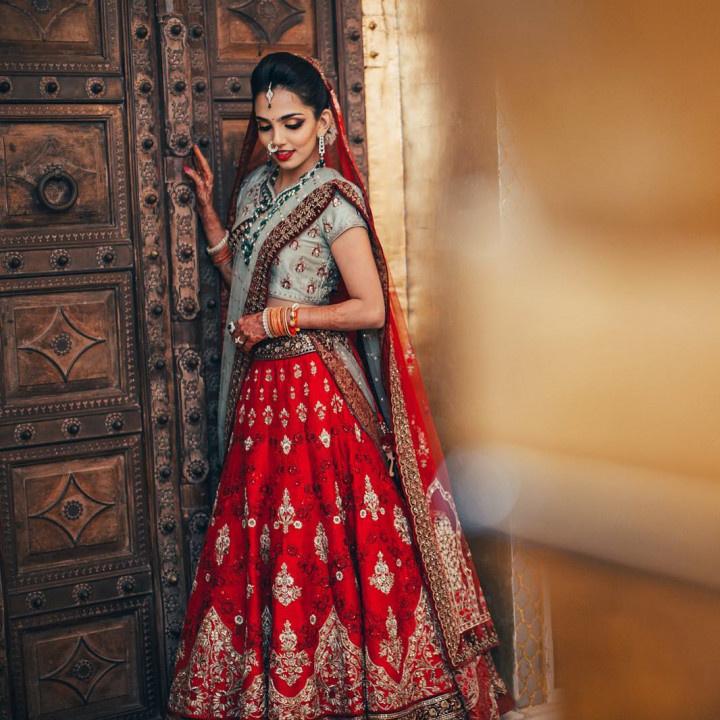 The fashion world still hasn't truly gotten over colour blocking and we're glad! Pairing two seemingly contrasting shades can create a unique and funky look, which is ideal for brides who want a more youthful and modern vibe. You can either contrast the colours of the skirt and blouse of the lehenga or keep the base the same shade with a contrasting Dupatta. Both can create a stunning look.
Pro tips:
Almost any fabric works with such aesthetics. You can also choose a lehenga with contrasting embroidery colours created on a uniform base. The same look can be achieved with printed lehengas as well. Another way to incorporate this trend into your wedding wardrobe is to buy wearing contrasting shoes instead of contrasting elements of the lehenga. This can make the look quite fresh.
5. Deeper Shades of Pinks and Blues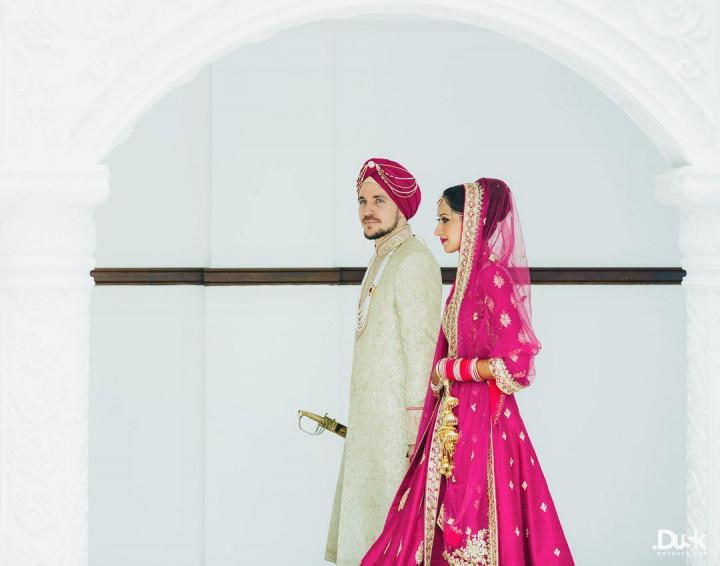 We've seen deep shades of pinks and blues rock the runway this season, with hues like sea green and slate really standing out. If you want a lehenga like no other, pick these colours for your Sangeet or Mehndi. This is because blues are generally seen in indigo shades in the wedding scenes, and these brighter colours can really make you stand out.
Pro tips:
Match the shade you choose with your skin tone. If you have cooler undertones, you can get away with wearing these funky blues. However, if you have warmer undertones, you may have to choose richer pinks to look your best. Rani pink is a great choice in this case.
These colours can look great on Tussar silk fabrics, as they add a bit of a subtle sheen, making the colour appear slightly textured and more interesting. Velvet may alter the hue a little once the fabric is dyed so be careful about that happening when picking out your colours and fabrics.
If you have multiple wedding functions to attend, we've got a great way for you to wear trending lehengas without breaking the bank – buy multiple lehenga skirts and blouses within the same style family and just mix and match. This will ensure that you look different at every function that you attend!
We offer a range of great vendors who specialise in renting out high-quality Indian wedding attire by the day! Check them out!