Breathtaking Lehenga Dupatta Designs: a Guide for the Bride
A great Lehenga is incomplete without an equally stunning Dupatta. We explore different Lehenga Dupatta Designs by fabric, work and weaves to create the next level of awesomeness.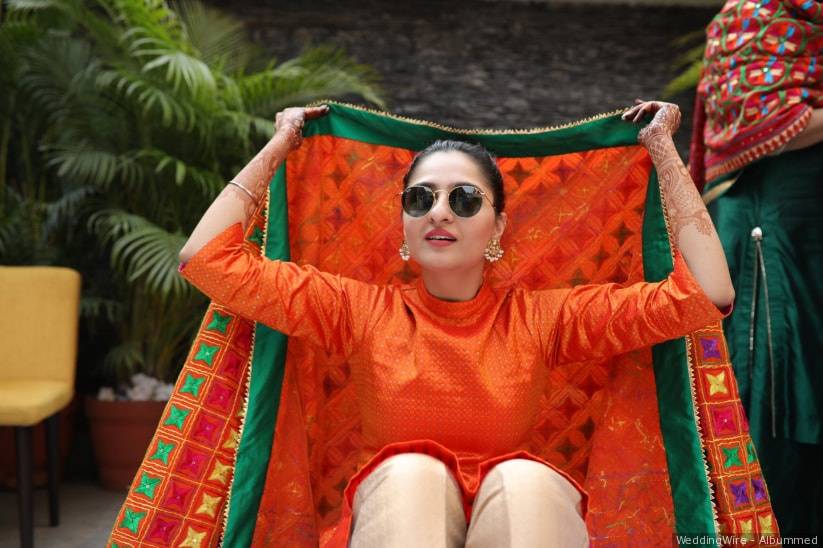 Dupattas are an essential part of any traditional attire in India. With our diverse cultural heritage, these often add on to our traditional attire, with subtle variations indicating where you come from, what's your background, likings and preferences. In this spiel on lehenga dupatta designs, we explore the garment in all ways which make it work.
These lehenga dupatta designs are anything but boring and their playfulness and plumes of colours will add the much-deserved vibrancy to each of your wedding photos. Adding one of these lehenga dupatta designs to your bridal wardrobe would be the smartest decision you will ever come to make in terms of stocking your wedding wardrobe.
Add these stunning looking dupatta designs to your wedding trousseau and be assured that your wedding avatar would be the best one so far! From different colours to embroideries on top - these dupatta designs are absolutely lit!
Lehenga Dupatta Designs - The Traditional Weaves
1. Kashida Embroidery Lehenga Dupatta Design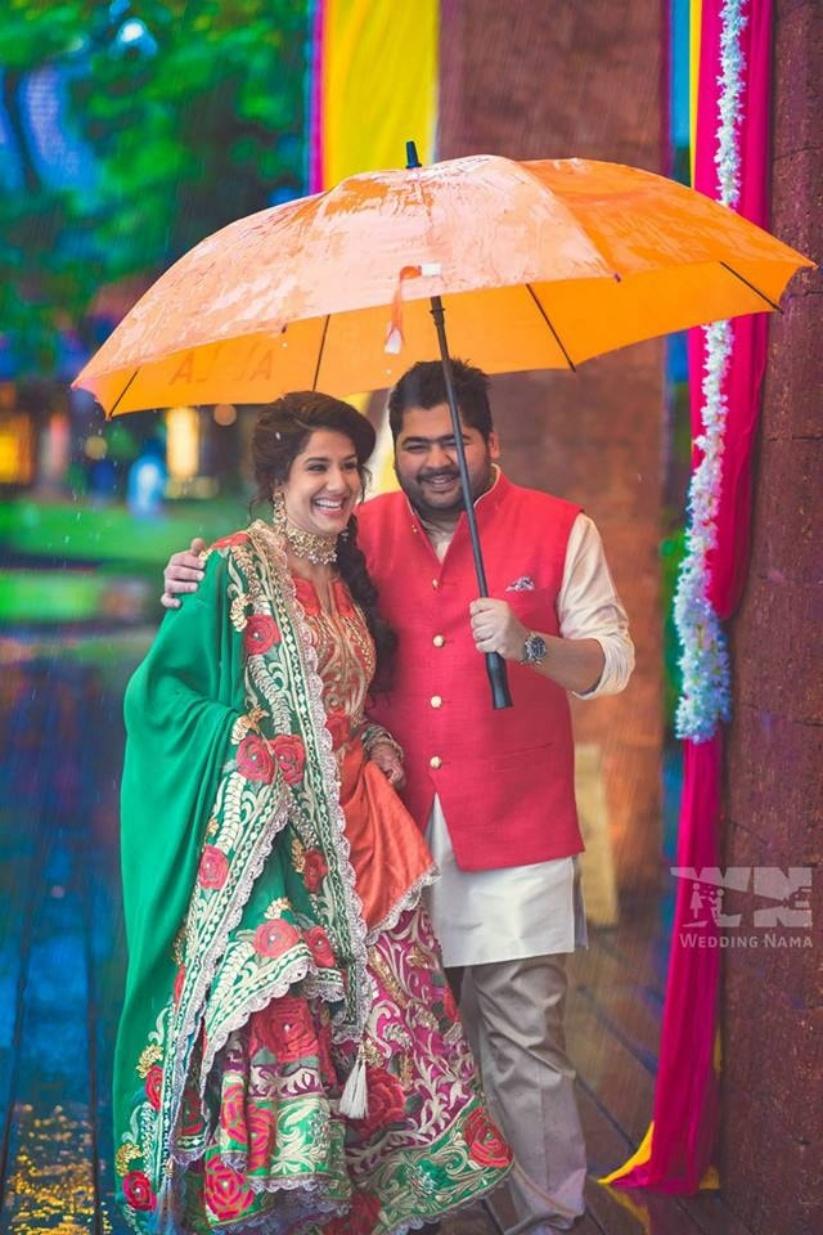 With motifs inspired by nature, Kashida embroidery is one of the most ancient and traditional forms of art from the ethnic land of Jammu and Kashmir. It reflects the essence of nature with birds, leaves, and trees intricately embroidered with multi-coloured threads and beads woven into the fabric to make rich Lehenga dupatta designs, shawls, and Saree.
2. Phulkari Lehenga Dupatta Design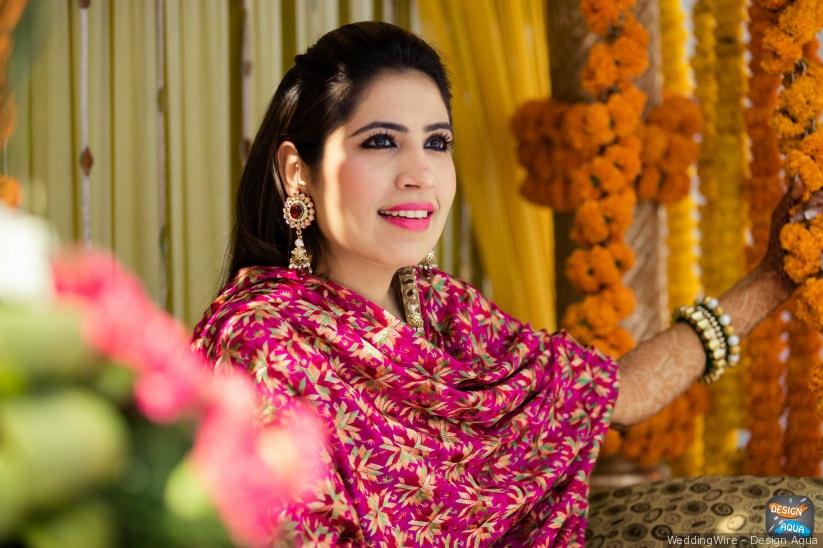 Phulkari is the pride of Punjabi tradition. Traditionally it carries intricate geometric embroidery done with silk thread on pure cotton fabric. This artwork has now beautifully transitions on Chanderi, silk and georgette fabric as well as making gorgeous Lehenga dupatta designs.
3. Rajasthan Odhni Lehenga Dupatta Design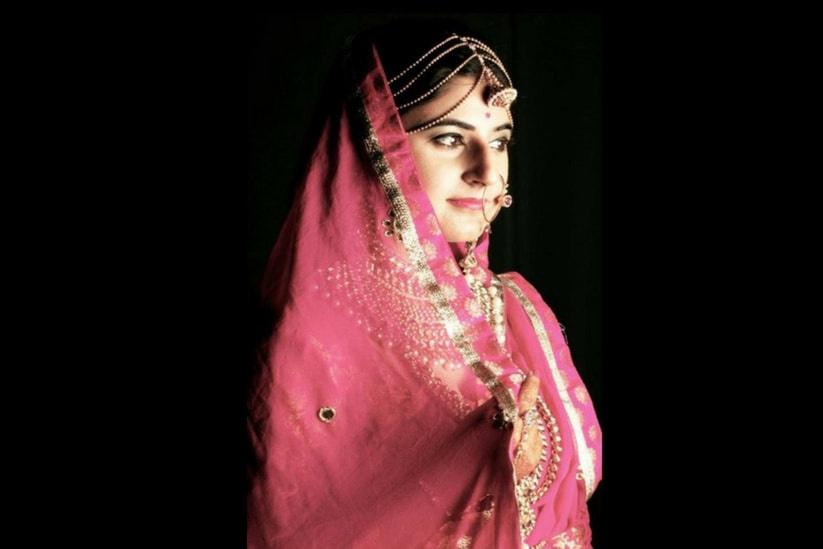 Traditionally, a Rajasthani Odhni is embellished with coloured stones and semi-precious gems embroidered together with silk threads forming ethnic motifs. The intricate embroidery work beautifies the Rajasthani wedding Lehenga. One end of the Odhni in tucked in the skirt and the other end is draped gracefully across like a saree. The Rajasthani lehenga dupatta designs are known for their texture and the mirror work that usually is on each of them. From tassels to pom-poms to mirror work are some of the most commonly found elements in the Rajasthani lehenga dupatta designs.
4. Bandhej Dupatta Lehenga Dupatta Design
Another masterpiece of Rajasthani Origin, a Bandhej Dupatta exhibits the traditional mirror work art accentuated with dazzling embellishments and intricate Bandhani tie-dye patterns. This fabric art looks elegant and come is a vibrant array of colours becoming the highlight of the outfit.
5. Kutch Embroidery Lehenga Dupatta Design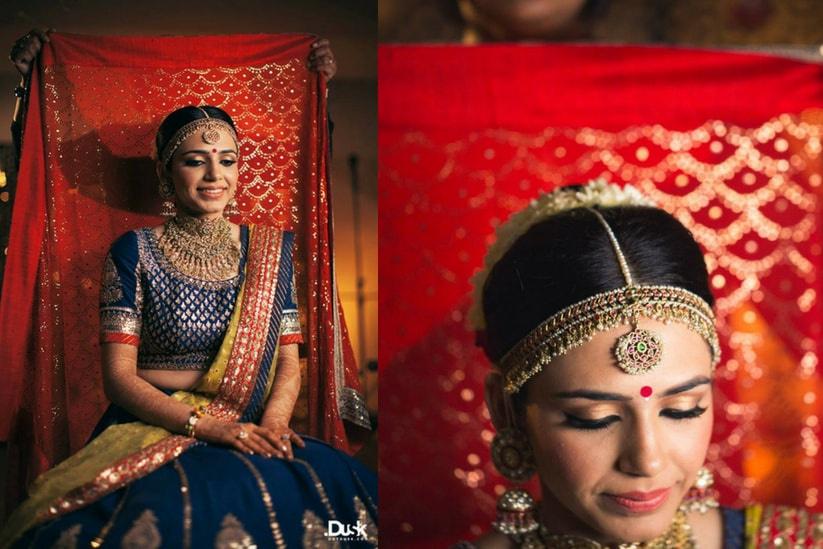 The impeccable Kutch embroidery came from a nomadic tribe from the mesmerising land of Kutch, Gujarat. It is a form of mirror and bead that uses silk threads in vivid colours to create a tale that talks of the daily life of the village folks. The intricate use of Abhala reflects the inspiration derived from ancient Muslim and Mughal architecture making Kutch embroidered Dupattas truly one of its own kind.
6. Kantha Embroidery Lehenga Dupatta Design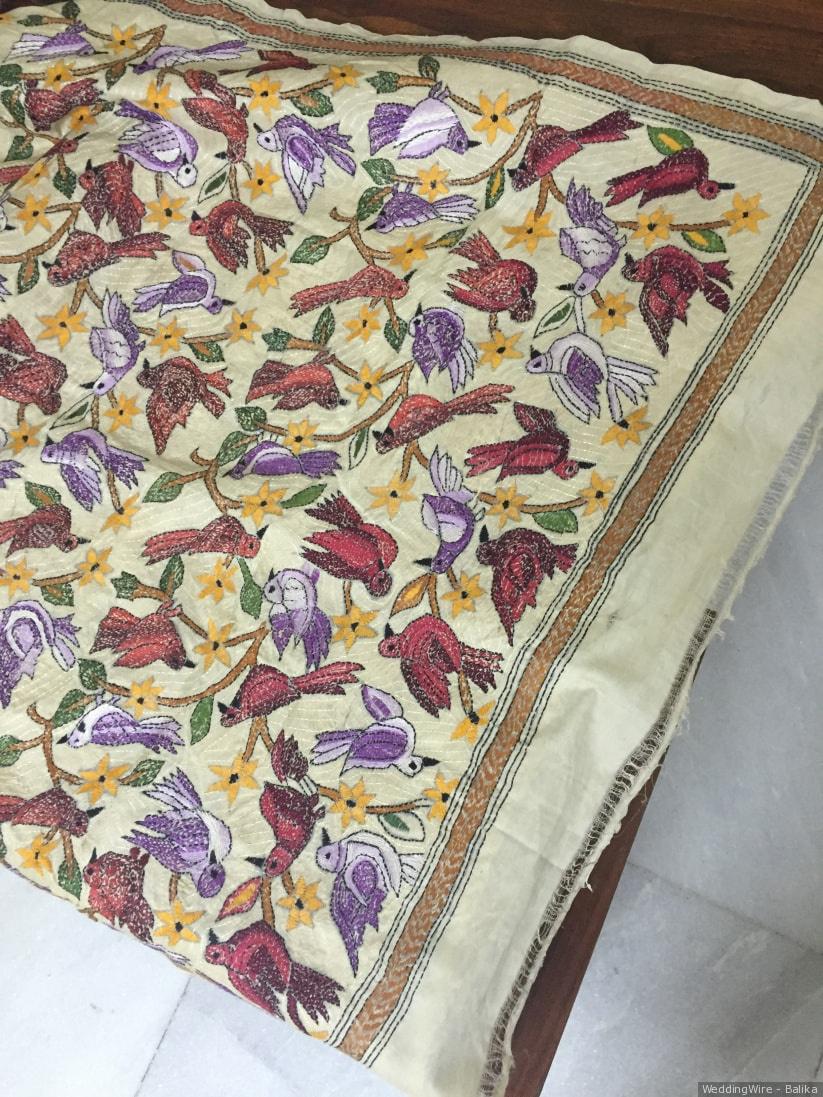 Depicting the captivating world of the Vedic time, Kantha embroidered fabric showcases the incredible skill of the rural women of West Bengal. Paints, prints, and images are created in with a specific technique known as the Running Stitch. This treasure gives a stunning outcome to a simple stitch.
Lehenga Dupatta designs based on the Weave
1. Brocade Dupatta Lehenga Dupatta Design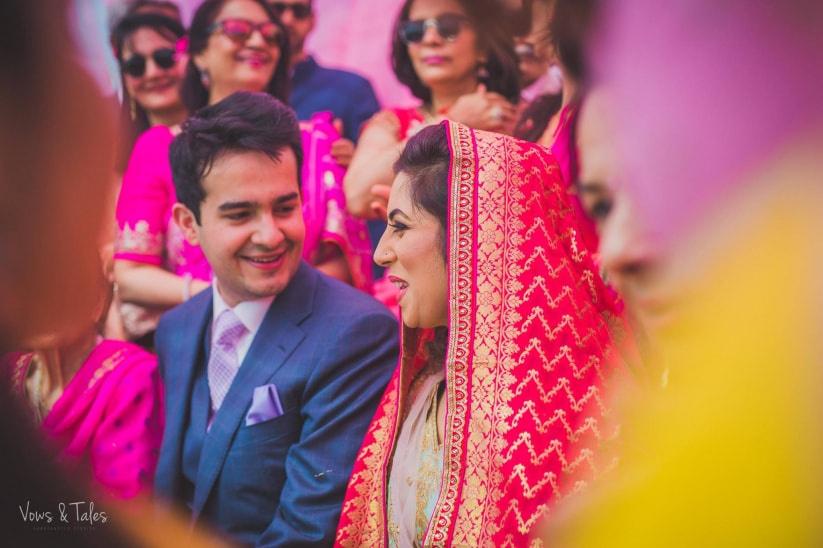 Brocade is a shuttle-woven fabric with weaves of gold, silver and pure silk threads that give it the utmost regal look. It's beautifully intricate weave resembles an embroidered texture. Floral patterns in Brocade weave look excellent on bridal attire which makes it a fascinating choice for bridal Lehenga dupatta designs.
2. Banarasi Silk Lehenga Dupatta Design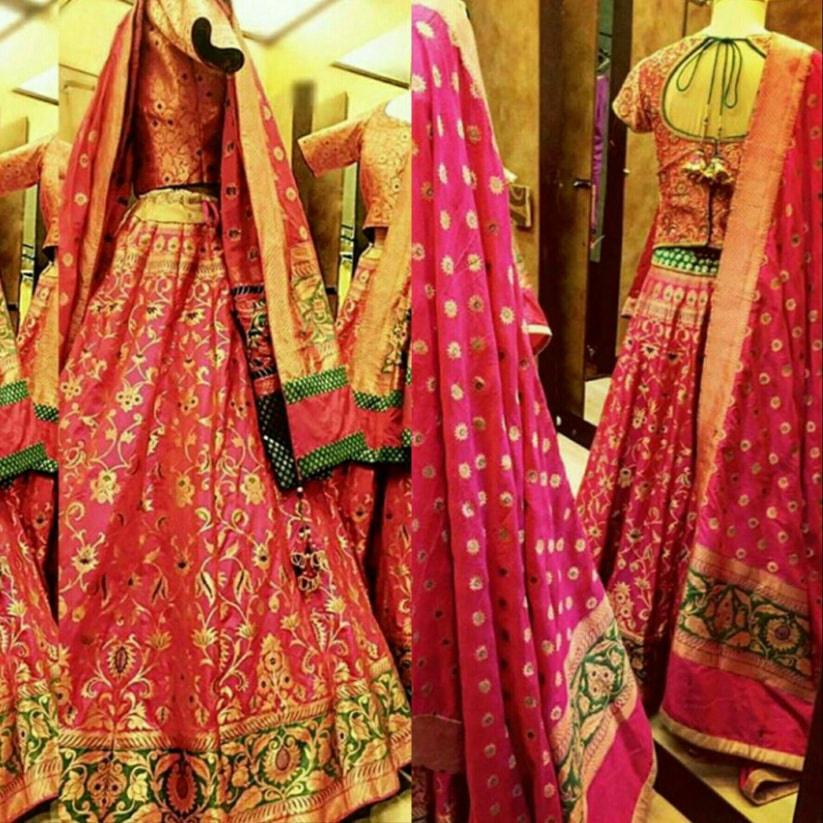 Banarsi silk dupattas are known for their purity and intricacy. They are the royal picks for special occasions and look gorgeous when layered in an outfit with other fabrics underneath. They have a vintage appeal to them that is a reflection of the richness of the fabric. Banarsi silk fabric is an interesting choice to make regal Lehenga Dupatta designs for grand celebrations.
3. Ikat Dupatta Design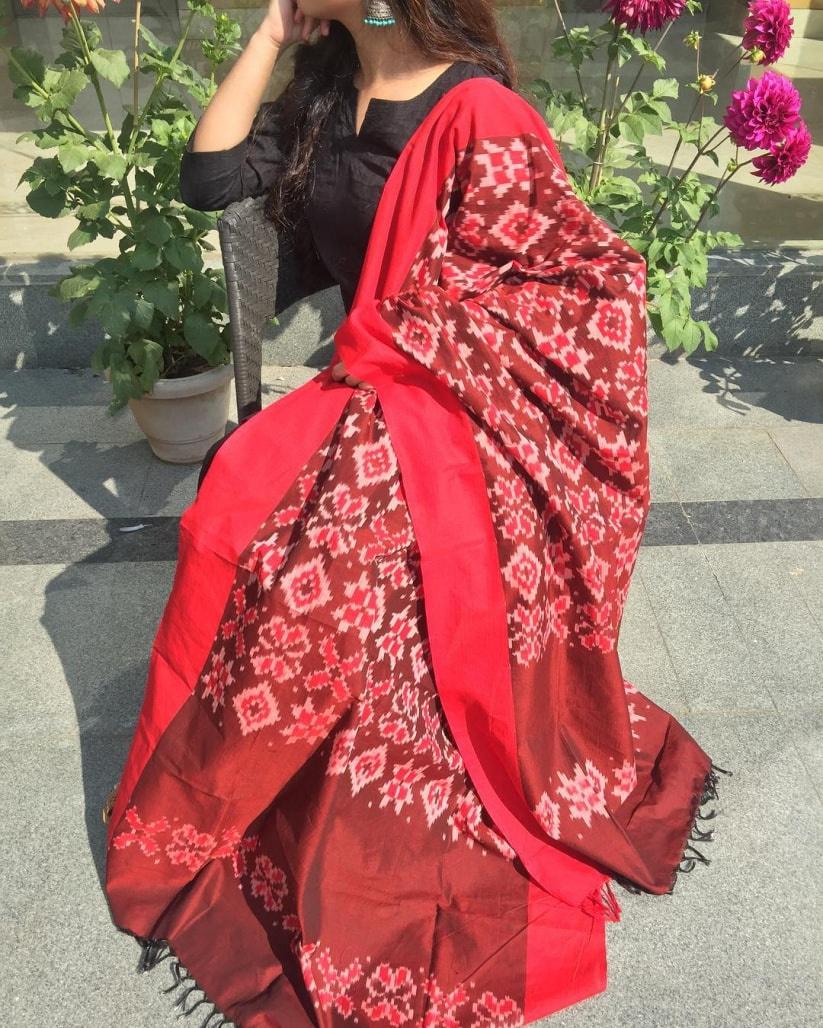 Image courtesy - Firozi Boota
In Ikat, the yarn is first dyed and then weaved to make patterns. These patterns can be altered along the way by dying to form new images. Ikat dupattas are the most comfortable, sophisticated and versatile drapes. They can be kept minimal or extravagant depending on the occasion.
4. Patola Silk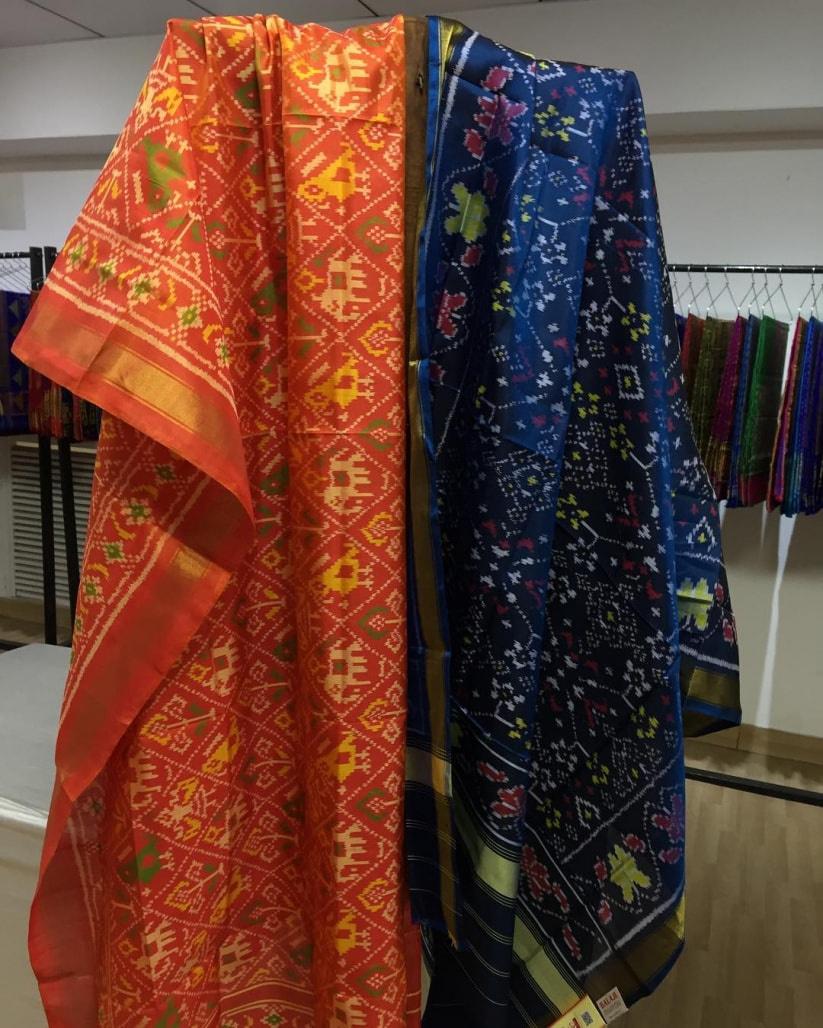 Patola is the queen on silks and is a double ikat woven material. The rarity of the weave makes it a prized possession. Colourful geometric patterns and motifs of animals and birds are used to create these graceful and elegant dupattas.
5. Kanjivaram Silk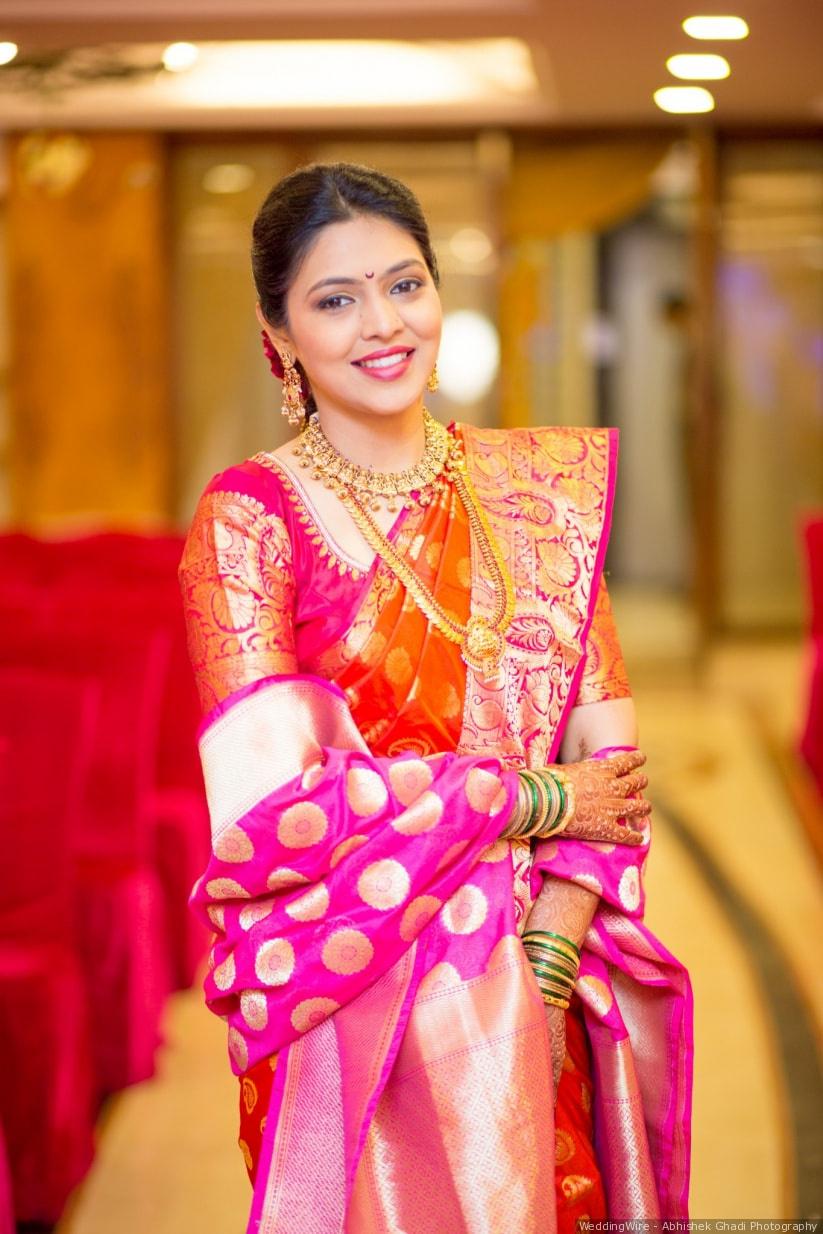 The pure silk weaving with heavy Zari border is what makes it so special. It is ideal for special occasions and weddings and can be made even more elaborately detailed with embellishments and coins. Traditionally it is weaved with motifs of peacocks, parrots, and paisleys, and adds a touch of cultural heritage to any outfit. The essence of femininity when you adorn this regal fabric makes it a good option to create Lehenga Dupatta designs for wedding functions.
Lehenga Dupatta designs based on Fabric
1. Cotton Silk Dupatta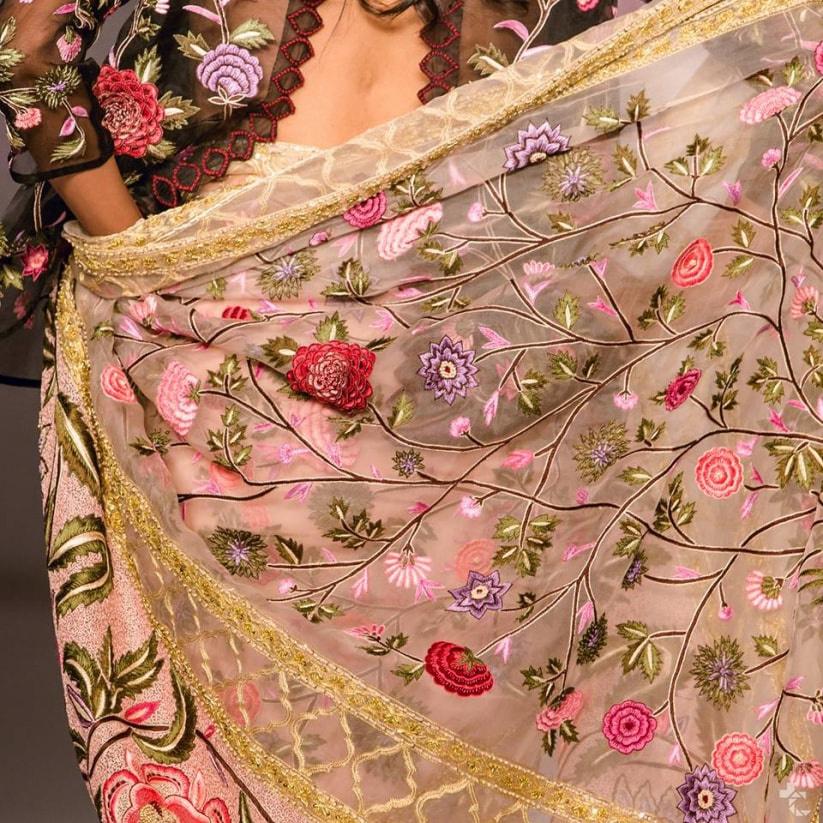 A perfect blend of cotton and silk, carrying the virtues of each fabric, a cotton-silk dupatta is soft, lightweight and silky to touch. This versatile form of silk is suitable to create many styles and designs and is hence loved by most art lovers and fashion enthusiasts.
2. Chanderi Dupatta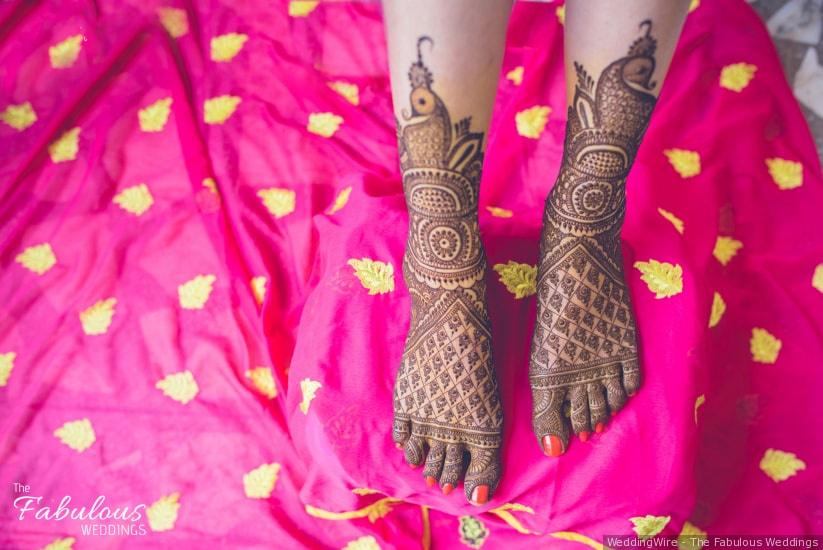 Image courtesy - The Fabulous Weddings
This lightweight fabric has a luxurious feel to it. Handwoven Chanderi dupattas have a luxurious feel to them and come with a sheer sheen in the weave. They come with intricate embroidery, vivid prints, Zari borders, tie and die, the options are endless. You can choose the style you like and make stunning Lehenga dupatta designs.
3. Velvet Dupatta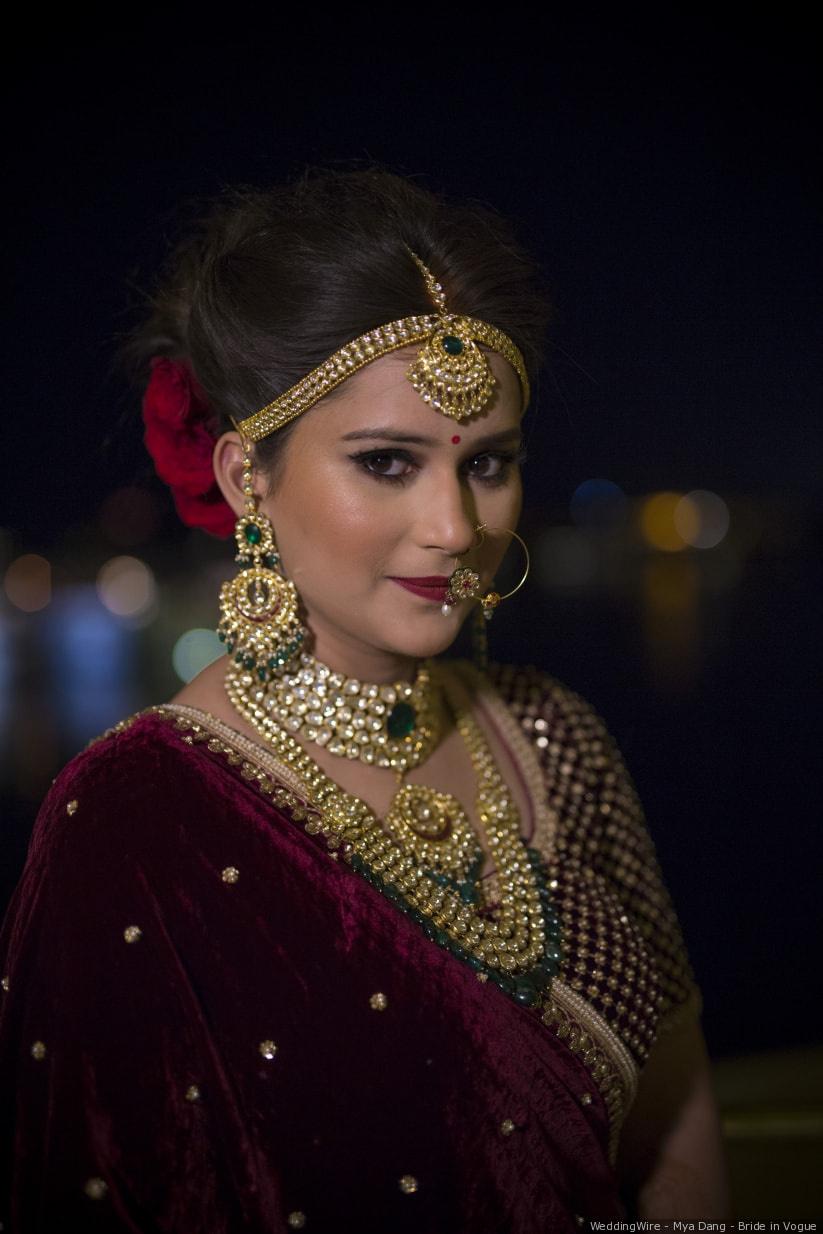 The fabric itself has such a regal feel to it and when combined with intricate embroidery it looks absolutely jaw-dropping. It is a heavy fabric and it perfect for the chilly winter events. It's luxe and creamy texture does justice to an enchanting bridal attire.
4. Chiffon Dupatta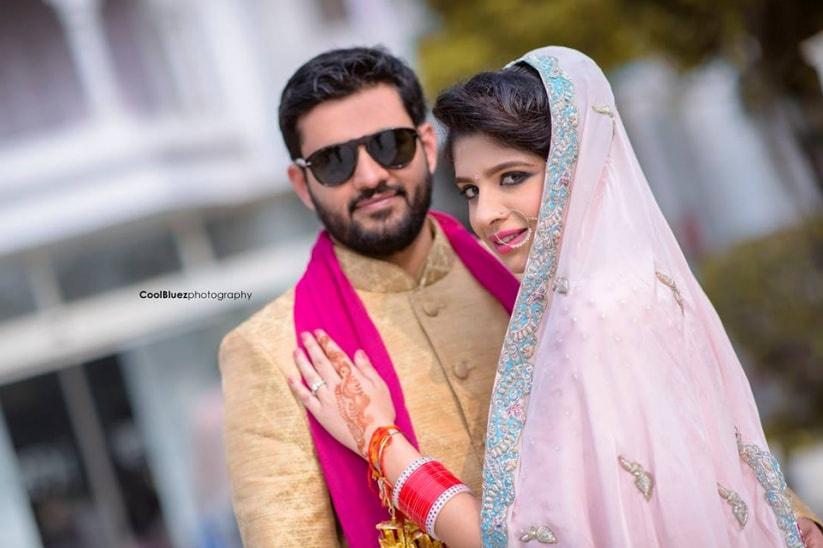 A Chiffon dupatta is a perfect pal for summer. It is light and breezy, and almost flirtatious. A crisp chiffon dupatta is comfortable to carry gives an elegant and floating appearance. It looks stunning with light embroidery and bold prints. You can even add a bit of bling to create a zing.
5. Georgette Dupatta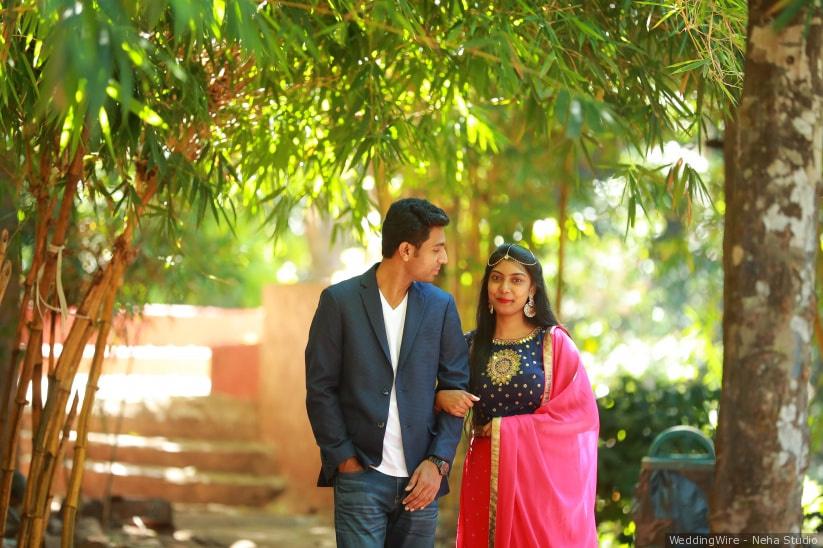 Like Chiffon, Georgette is another fabric that compliments a light summer look. This sheer and translucent fabric can be enhanced with light embroidery, floral prints, lacework or pom-poms. Georgette Dupattas looks feminine and elegant adorned on any summer event.
6. Net Dupatta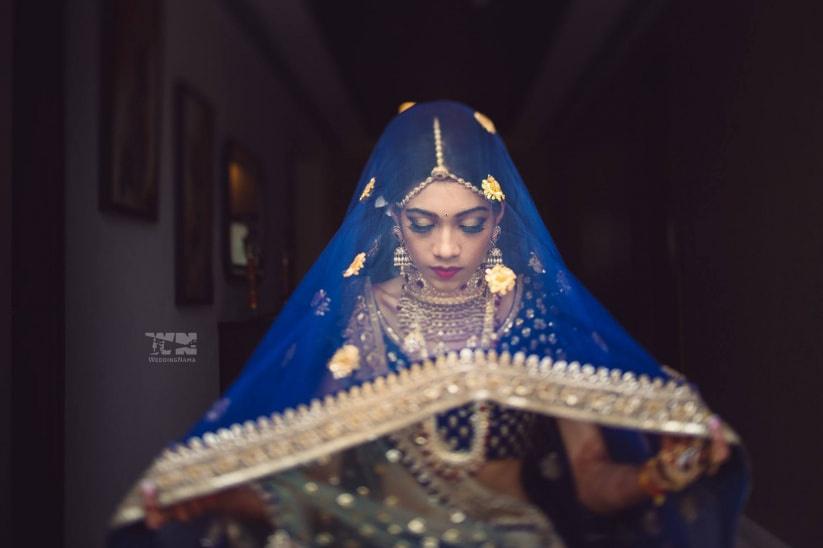 Sheer net Dupattas have been the favourite of many recent brides as it is light in weight and can be draped overhead for long hours. It is quite versatile and can be given a rich look when enhanced with embroidery and patchwork throughout the fabric. But, what makes them really stunning are the borders. You can choose anything from traditional heavy embroidery, embellishments, heavy fabrics and textures to make a statement border
Up Your Lehenga Dupatta Designs Game With These Gorgeous Inspirations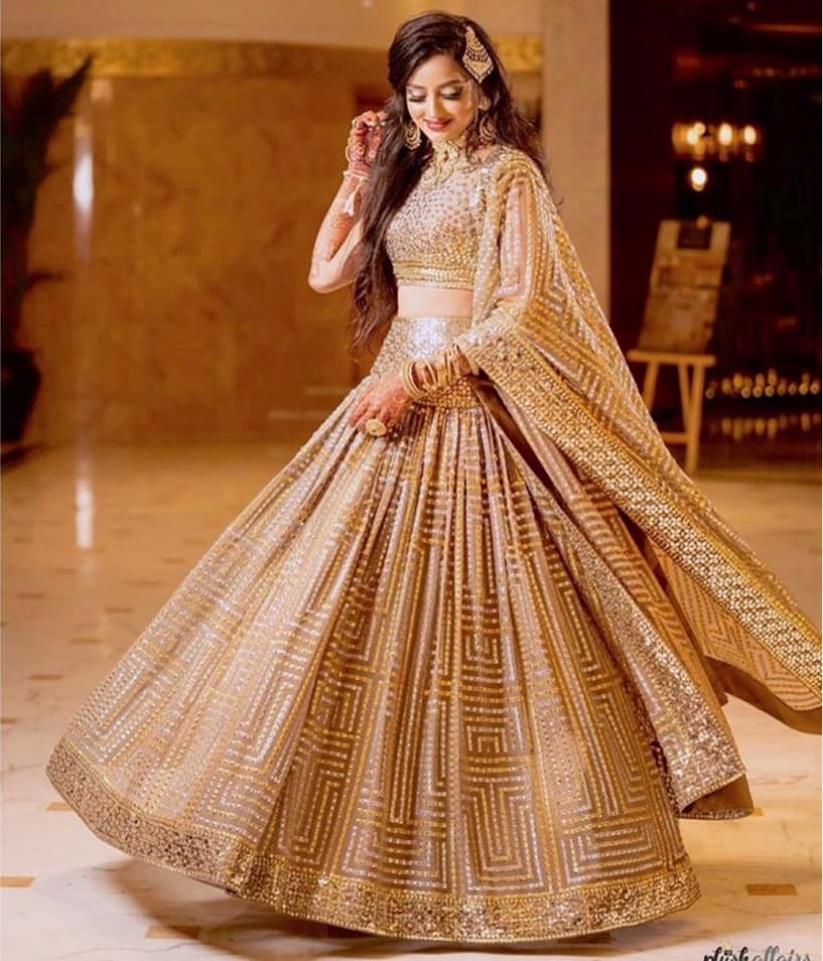 Sparkle your way to the glory with this stunning lehenga dupatta design. The overall theme and colour scheme of this outfit is the same with detailed sequin work and heavy borders all over. Adorning a subtle peach lehenga from Abu Jani Sandeep Khosla collection with gold and silver embroidery, the bride looks ever the more gorgeous. The chosen jewellery and Passa in the same colour enhance the overall look.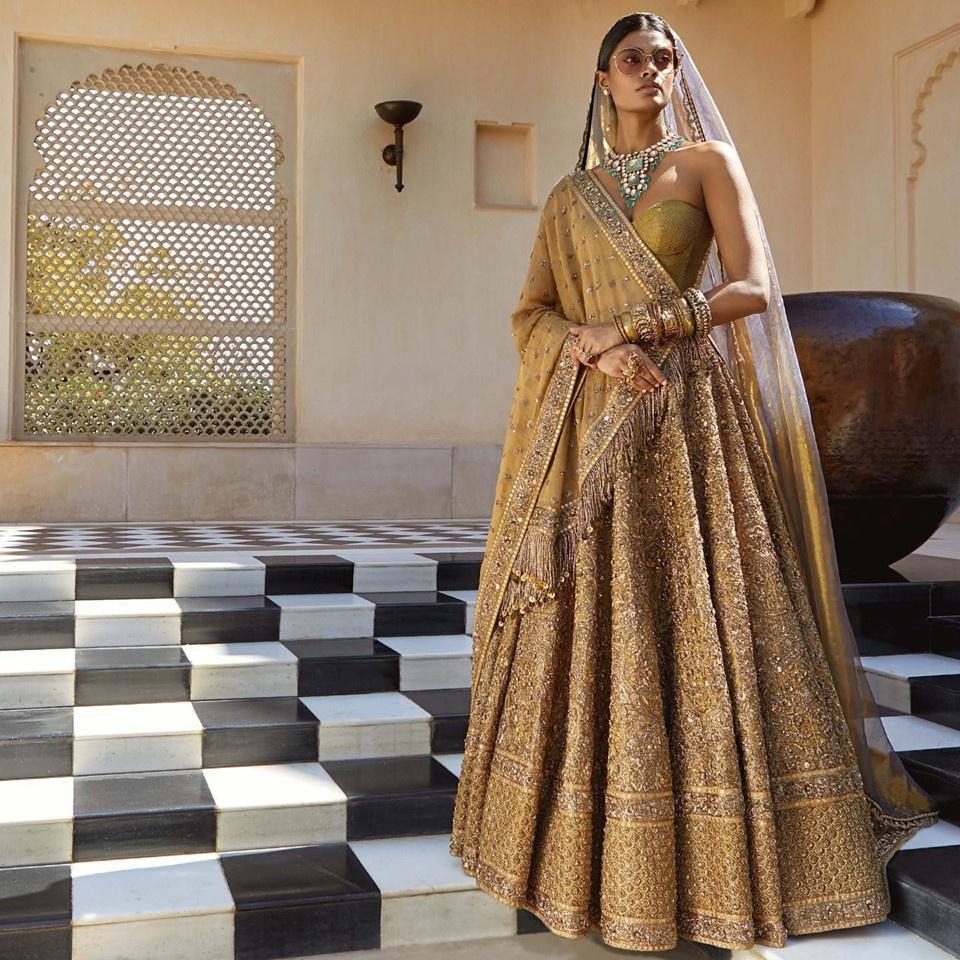 Photo courtesy - Sabyasachi Mukherjee's Facebook page
If you want to choose something bold, classy yet trendy, this is a beautiful lehenga dupatta design to choose for your big day. This stunning gold lehenga and dupatta are completed with tassel details and intricate handwork. A Sabyasachi creation, adorning this lehenga on your wedding day will surely turn into a show stopper.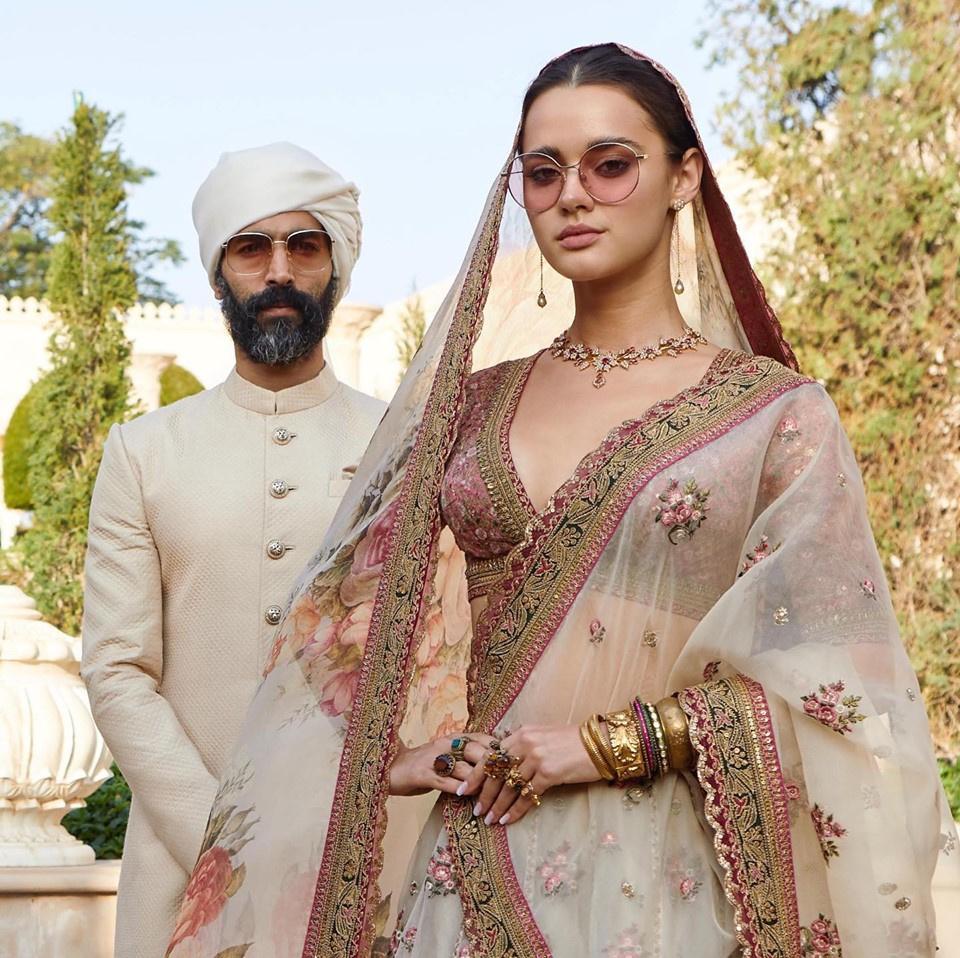 Photo courtesy - Sabyasachi Mukherjee's Facebook page
Another one from Sabyasachi Mukherjee's creation, this Georgette dupatta is accentuated with cutwork border and hand embroideries with the same colour scheme. Perfect for a summer wedding or any of your wedding festivities, this lehenga dupatta design will surely be the talk of your event.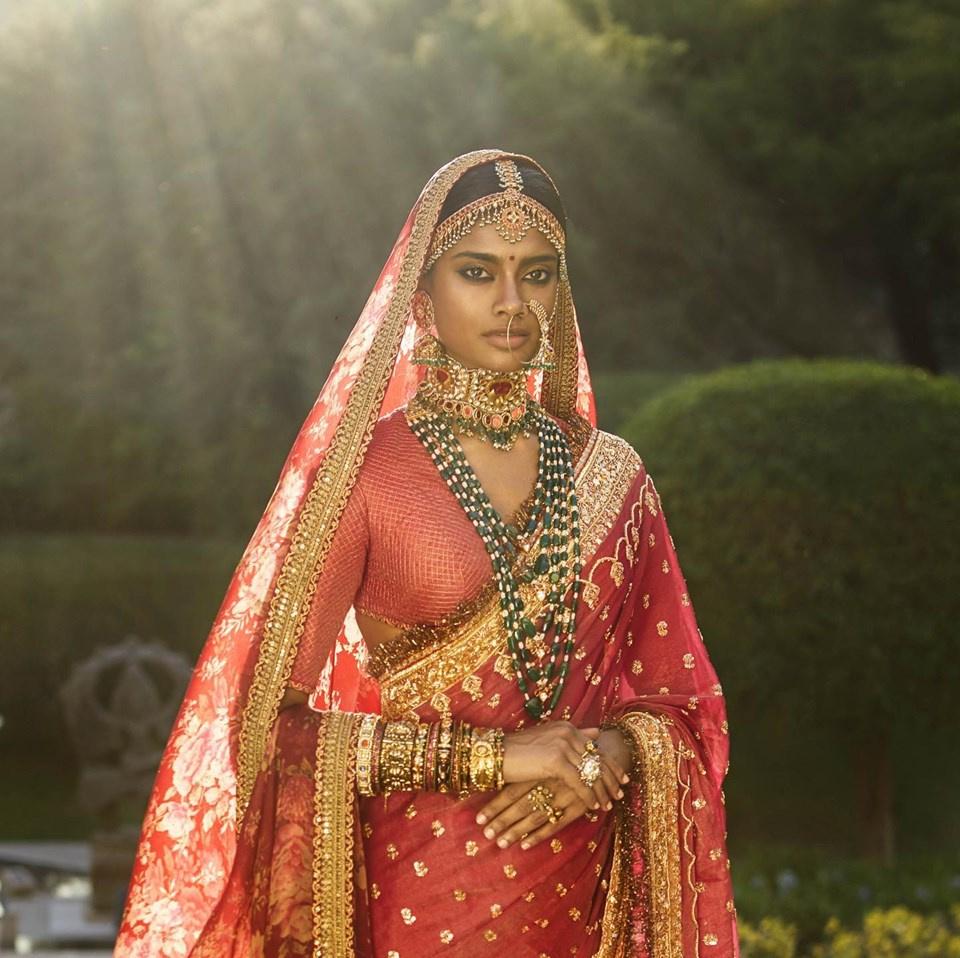 Photo courtesy - Sabyasachi Mukherjee's Facebook page
If you wish to be the princess at your big fat Indian wedding, then these stunning red lehenga dupatta with gold embroidery and handwork should surely be on top of your list. The beautiful colour of the lehenga and dupatta are contrasted well with emeralds.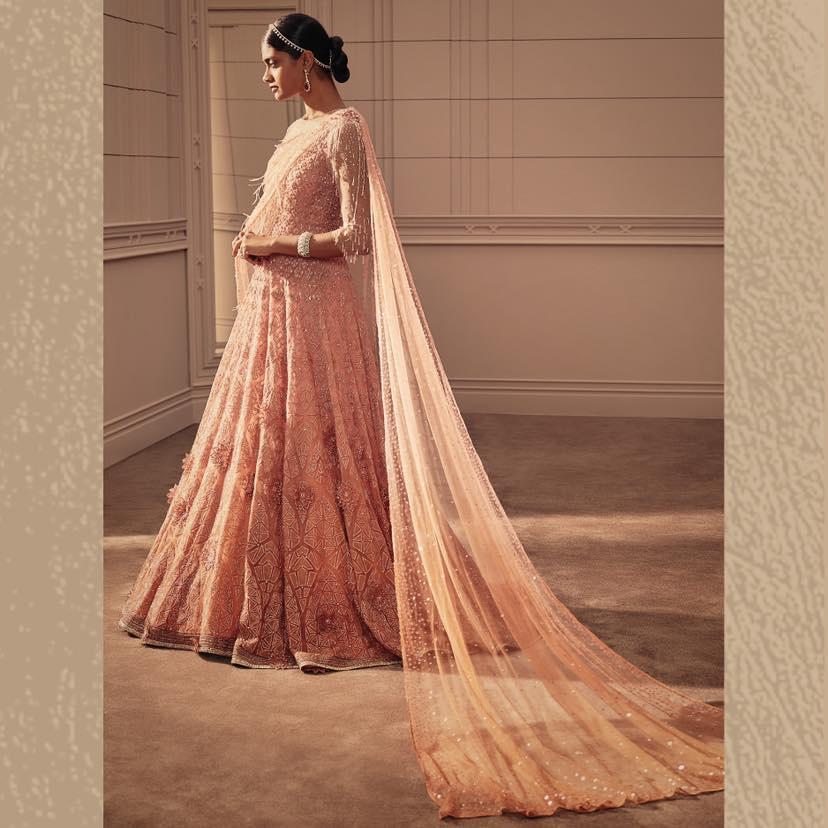 Wear your dupatta like a veil and feel like the princess that you are, especially on a big day like your wedding. This blush pink lehenga from Tarun Tahiliani's collection with feather details and flower work is a stunning number, perfect for your wedding festivities.
Which fabrics, weaves, and embroidery inspired you to create your Lehenga Dupatta design? Let us know in the comments below! These are some of the finest lehenga dupatta designs available in the market today and brides cannot seem to get enough of them. So, what is your take on these epic and stunning lehenga dupatta designs?
Now that you are set to get in touch with a skilled makeup artist and a hairstylist and ensure that your bridal look is absolutely class apart! Go out there and slay because you are so totally worth it and also you are the woman of the hour!
Head over to Wedding Wire Bridal Lehenga vendors and choose your style from the latest and vibrant array of designs.