Planning an Epic Sangeet Night? Here's A List of Everything You Need to Look at Before Organising One
Keen on a grand Sangeet, but don't know the first thing when it comes to organising it? Here is a list of exciting sangeet ideas which will help you organise it into a memorable night!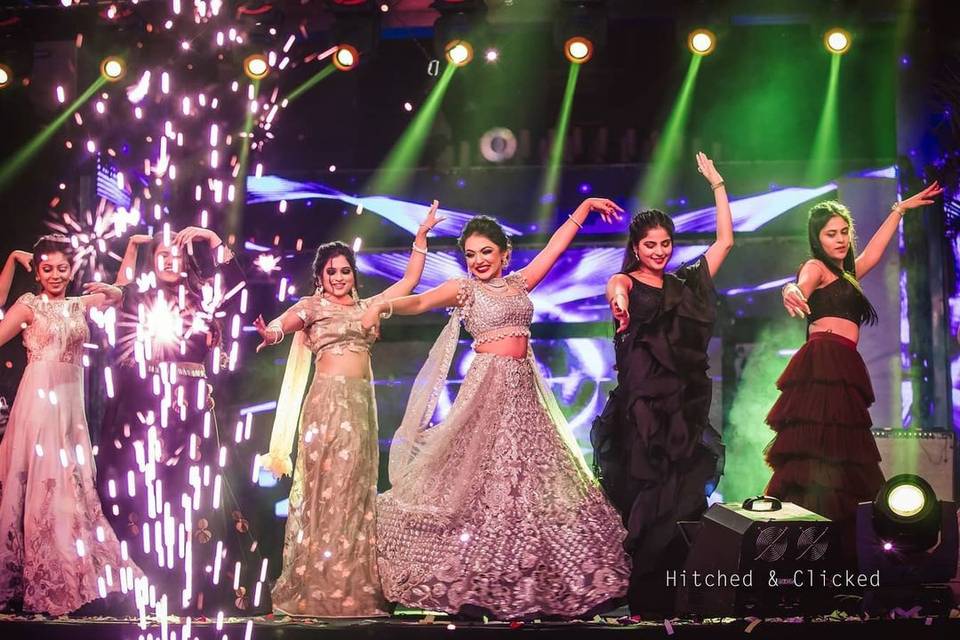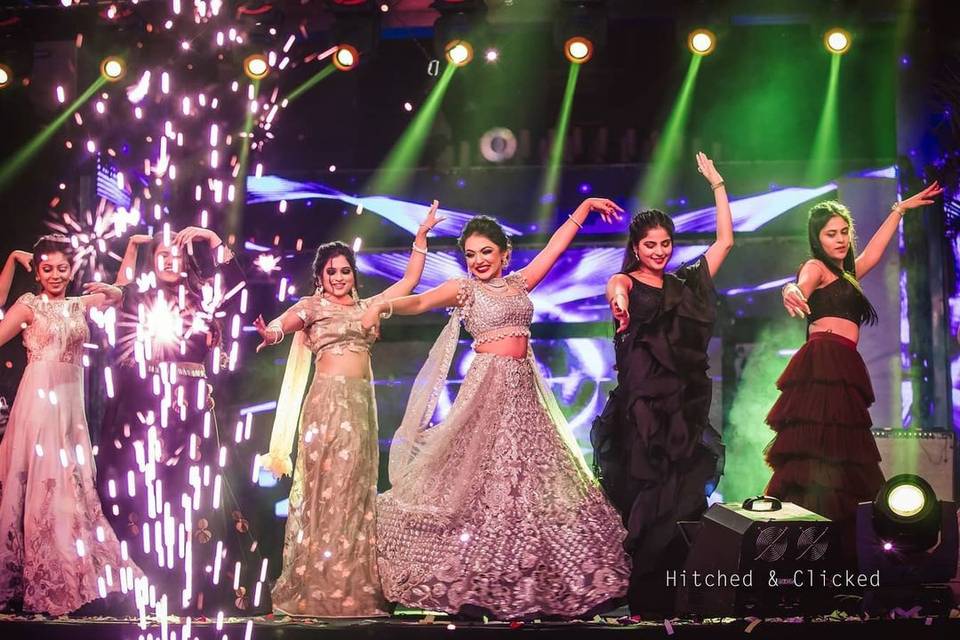 What's that one wedding function which amps up the entertainment level to the fullest? Well, it's the Sangeet ceremony! Wedding functions are not complete without some Dance-Shance and the sangeet ceremony is the only function where all the wedding tensions take a backseat and everyone gets to enjoy it with ease. The Sangeet party is the official party for an Indian wedding. A celebration with friends, music and a whole of dance. The bride-to-be decides to show a little swag, the groom and his boys show a little panache.
A 'Mazedaar' sangeet party involves a lot of things. From choosing the right venue to topping up the stage of new beginnings with beautiful decor, sangeet planning should be on point. A sangeet night is all about which side of the family wins - the grooms or the bride's side. If you want to level up the aura and get all the Ladkiwale and Ladkewale on the floor, sangeet planning becomes imperative.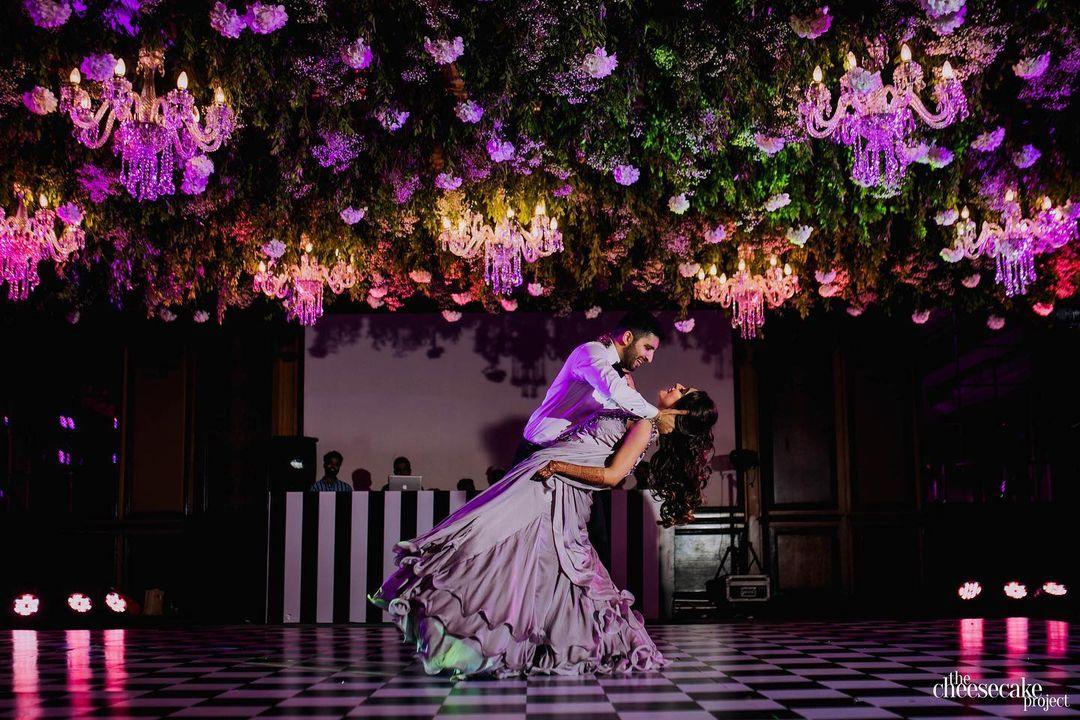 Are you planning a sangeet night but don't know where to start? We have got you covered! We have listed a bunch of easy-peasy sangeet ceremony ideas for planning a Shaandaar sangeet function. Let's get set!
The Sangeet Ceremony Decor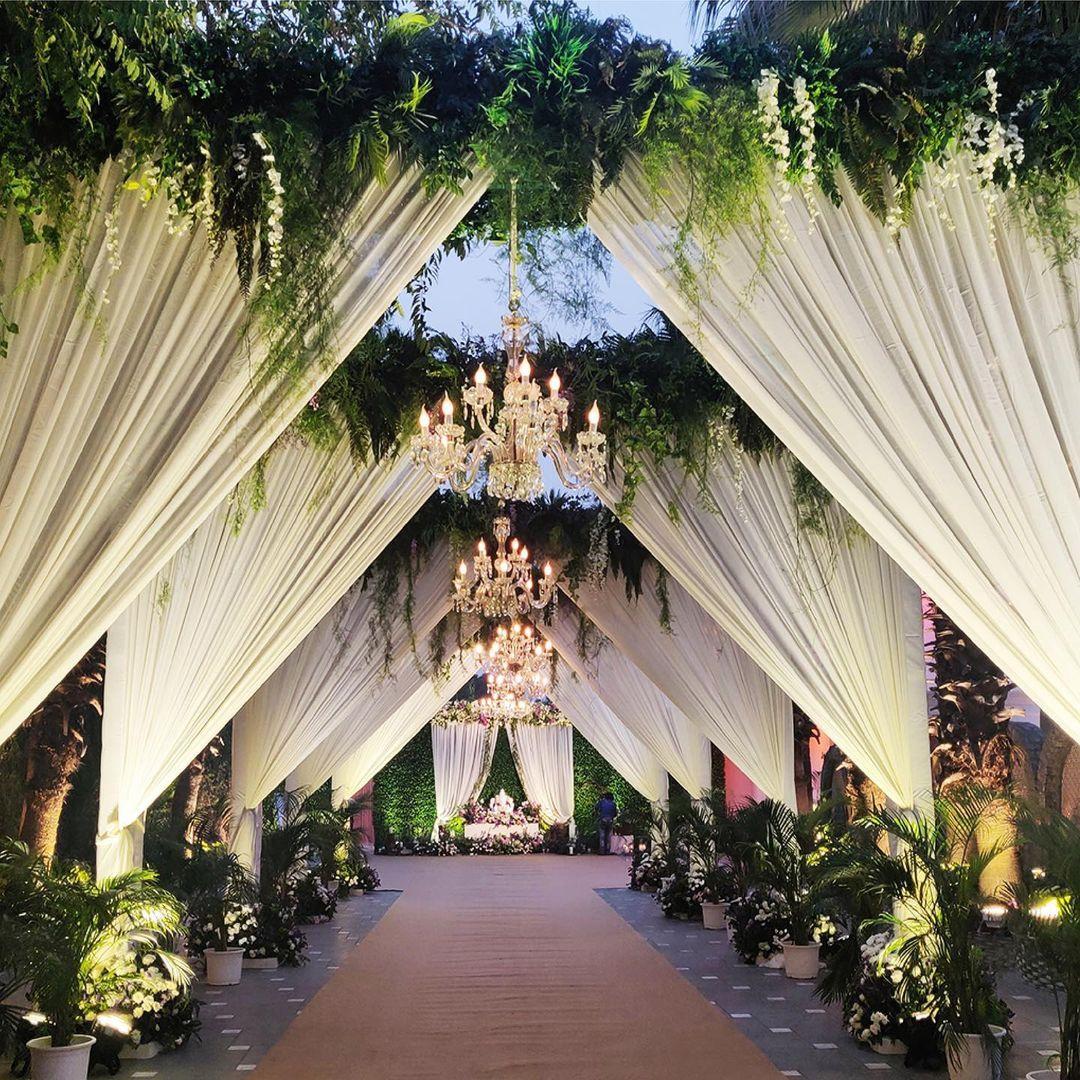 Happy times are here! Why not ooze up the sangeet ceremony decor with some glitz and glam? Wedding functions are incomplete without decorations. The sangeet decor needs to make a statement! Opt the elements of the decor in such a way that it brightens the look of the sangeet program. Be it a ladies sangeet or a rocking sangeet night, the decor always adds a cherry to the cake. Play well with the idea of adding a beautiful backdrop on the stage so that your guests can perform with all hearts! Opt for different sangeet theme ideas while you make a bunch of gleeful memories with your family.
Dance and Music For Sangeet Ceremony

A Sangeet program is always incomplete without some Dhinchak music and Latke-Jhatke! Are you confused about how to plan a sangeet ceremony with your friends and family? Get your creative juices flowing while you pick the best songs for a sangeet night. You can choreograph a bridal entry, romantic couple songs or a family-based lip-dub song version if everyone is on board with them. Ensure you have a different set of the playlist for everybody present.
Once you select the playlist, make sure to get your dance movies straight. Bring in a wedding choreographer, if necessary. Then, practice, practice and practice! Coordinate with all your guests who are coming from outside the city and schedule the practise sessions accordingly. Are you ready to hit the moment of 'DJ Wale Babu Mera Gana Bajado'? These entertainment ideas for sangeet will make the day a cherished one!
Food And Bar Counter For Sangeet Night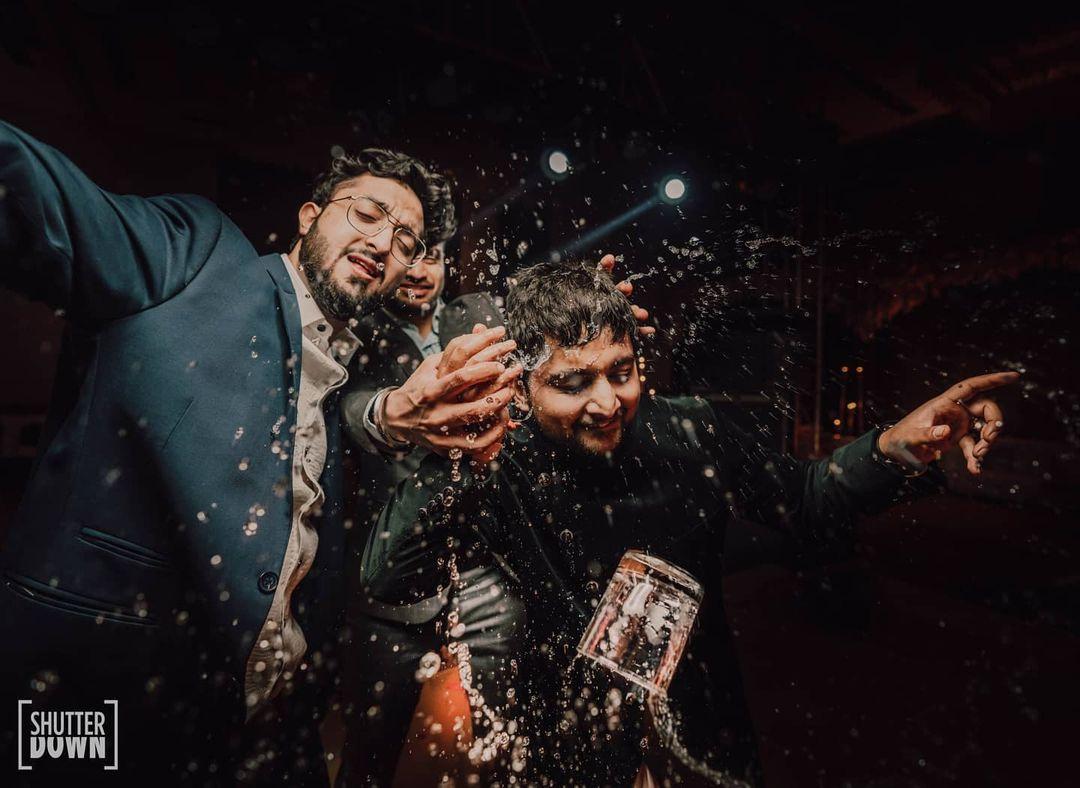 What is even a sangeet when you don't get to hog on lip-smacking food and get drunk on the 'Sharaab' counter? As it is said, "a way to a man's heart is through his stomach". It becomes necessary to select the right food menu for the sangeet party. Come up with a tasty food list and pick the best liquor brands according to your preferences. That is how you truly make an impression by ensuring that the food is nothing less than lip-smacking. This is one of the best sangeet ideas which will level up the sangeet function to the fullest.
A Perfect Photographer for Sangeet Ceremony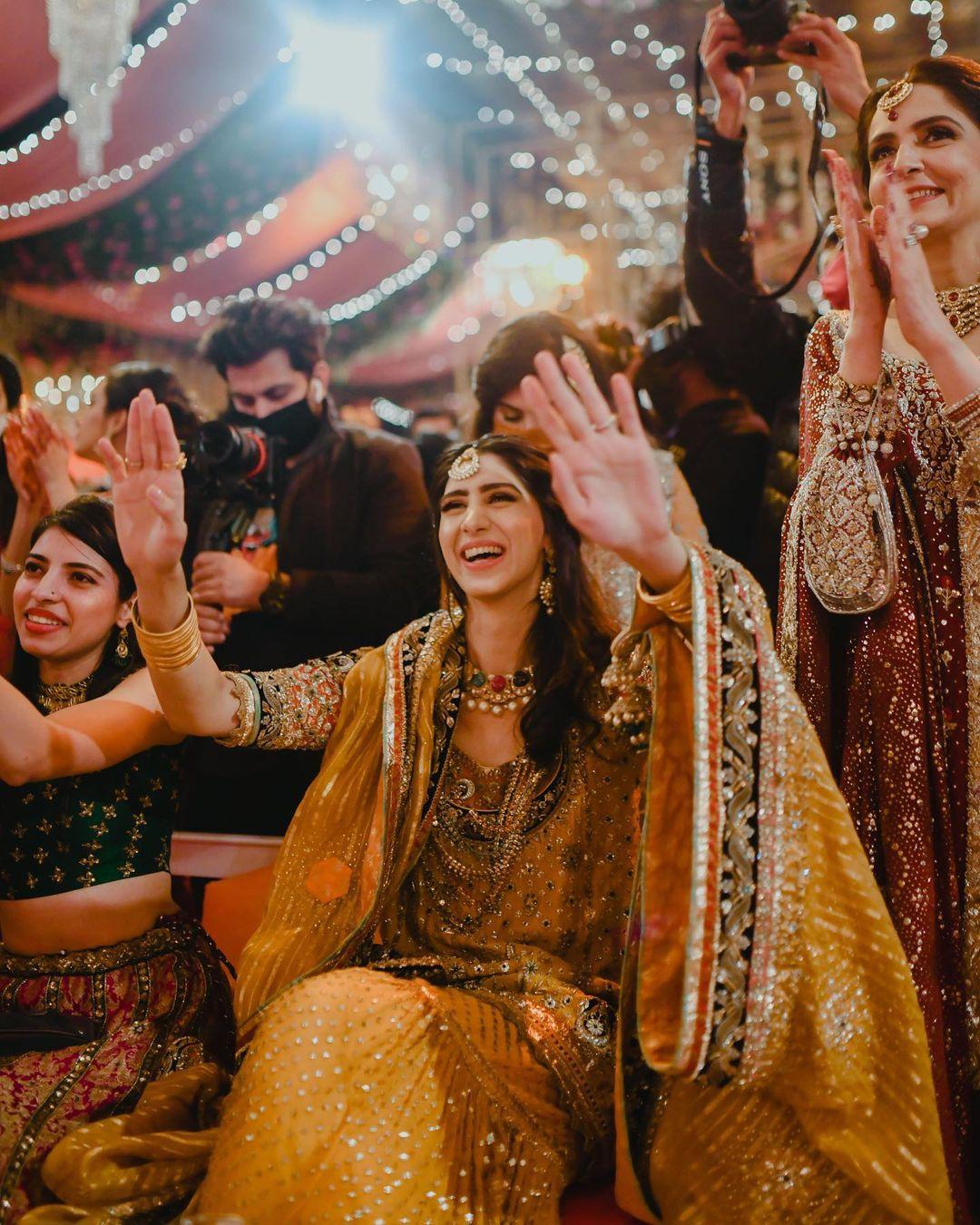 Image Courtesy: Fatima Tariq Photography
The most precious thing about wedding functions is that we get to capture every moment and keep it forever with us. Seize the funniest and the happiest moments while you get clicked on your Sangeet ceremony. A photographer plays a very major role in making the pre-wedding and post-wedding functions. Get wed ready and make the most out of the sangeet night. This is one of the best entertainment ideas for sangeet ceremony.
Amp Up The Sangeet Look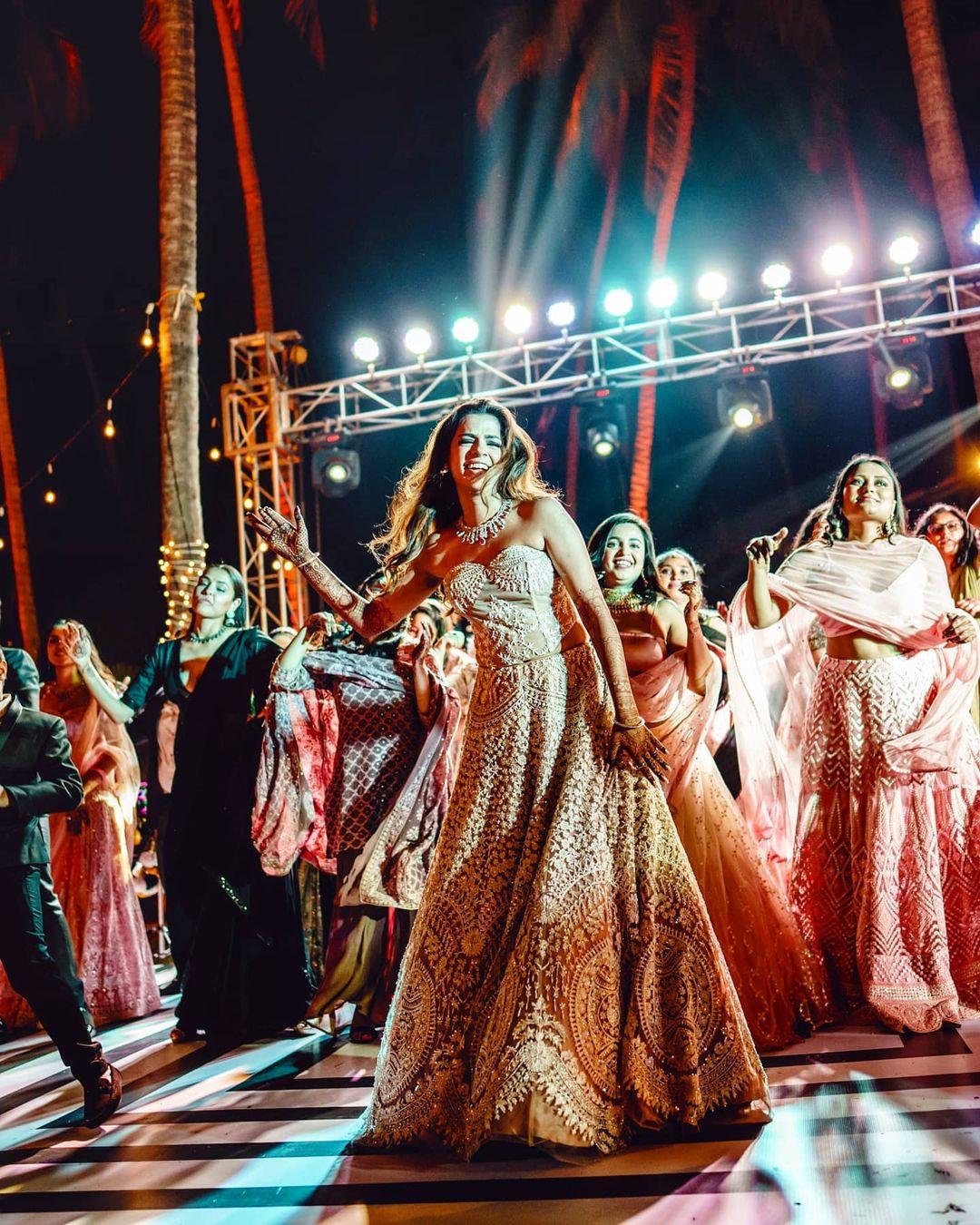 Shoutout to the most voguish thing about a sangeet ceremony! From amping up the hairstyle for sangeet to availing the best outfit for the sangeet night, the function look always levels the bar of fashion. Pick your favourite sangeet outfit, bridal hairstyle and makeup carefully and make sure the function complement well with your 'A-Look'. These sangeet ideas are all you need to host an unforgettable sangeet night. If you have already selected your sangeet outfit then you are good to go!
A Pinch Of Quirk In Sangeet Ceremony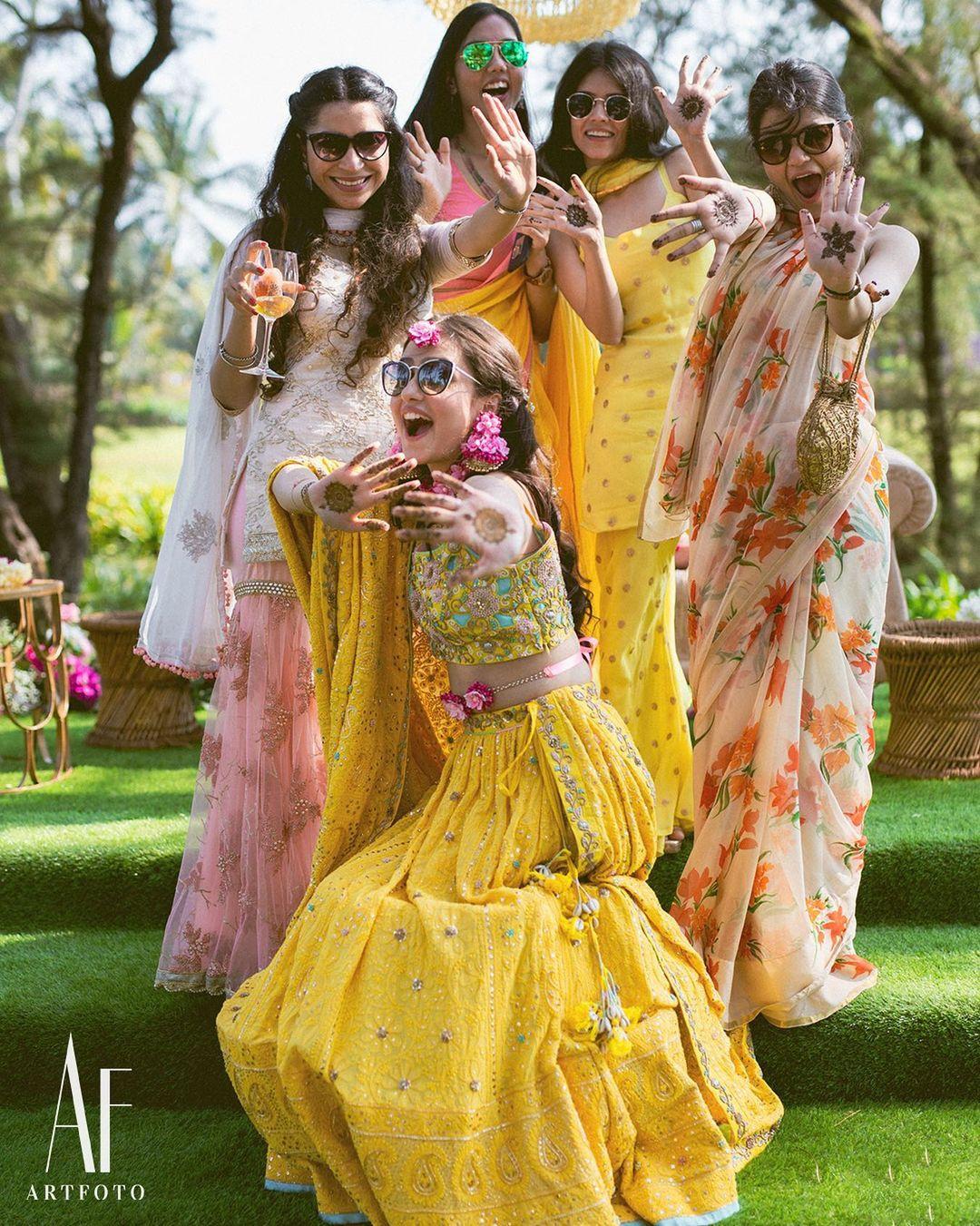 Are you that couple who loves going out of the box? If yes, then adding a dash of creativity in the sangeet program will amp up the aura to the fullest. We have got your back with some fun sangeet ideas which you can incorporate into your sangeet night:
Karaoke Night
Performance of Grand Parents
A quirky photobooth
Keep the whistles on the table for cheering the performances
Plan up a list of cool games
Tying the knot with the love of your life doesn't have to be boring. These beautiful sangeet entertainment ideas for sangeet will light up the atmosphere with all smiles! A sangeet ceremony without family and entertainment is blah, right? Opt for these epic sangeet night ideas while you make a bag full of cheerful remembrances with your loved ones.
We hope our suggestions can help you hold your Sangeet ceremony in a better way. If yes, let us know in the comments below!