10 Popular Sangeet Games Which Work For All Age Groups
Sangeet night is all about singing, dancing and having fun. Add these family sangeet games to keep your guests entertained.
A Sangeet function calls for total entertainment - be it dance, music, dhol, DJ, friendly banters or those unlimited riots of laughter. But if you wish to make it a night to remember, introduce some Sangeet games in-between those dance performances!
Believe it or not, these Sangeet games are a rocking way to add to the spirit of celebration besides keeping your wedding guests entertained.
10 Sangeet Games To Keep The Party Going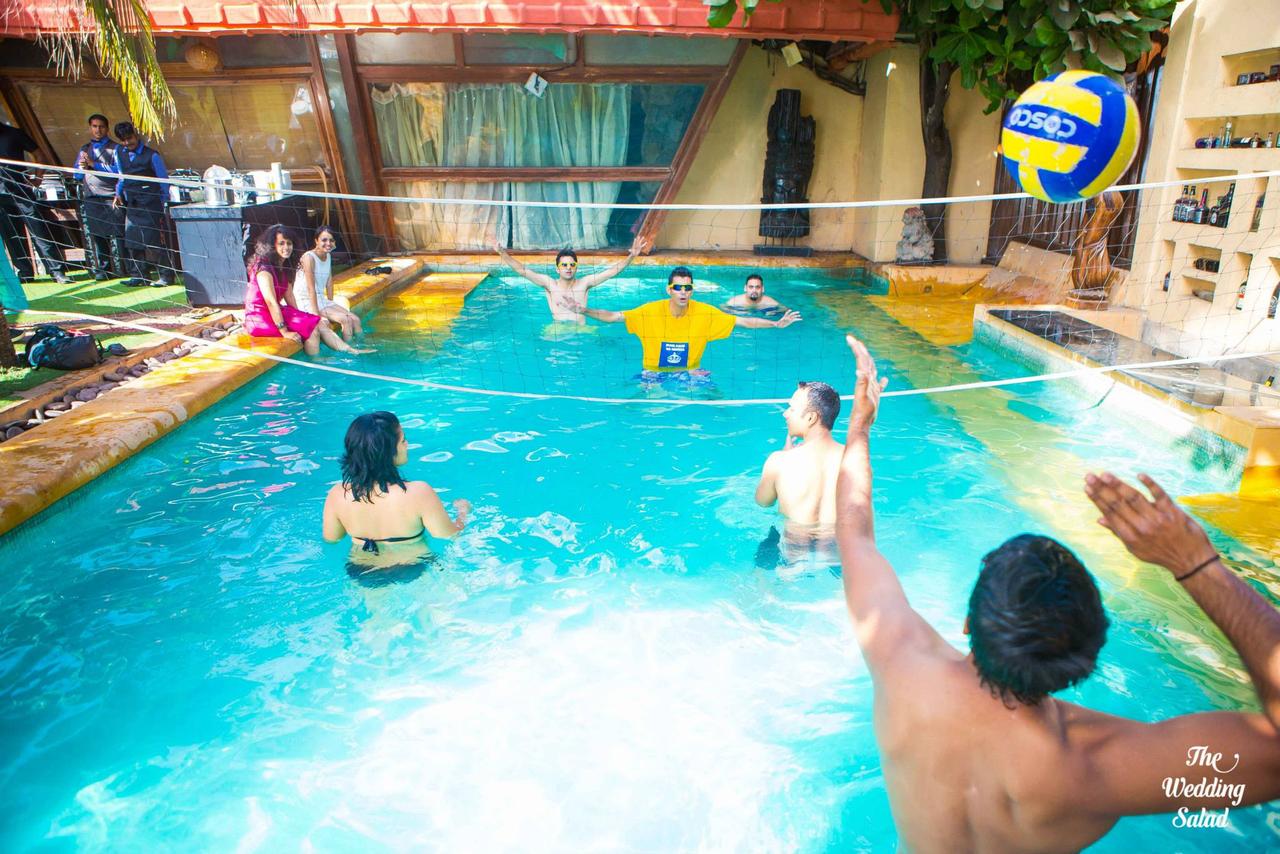 So, if you are still stuck with how to make your pre-wedding function more interesting, check out our list of 10 entertaining Sangeet games that are sure to be the limelight of your functions. You can include these games at your Haldi ceremony, as one of your Mehndi games or during your cocktail party as well.
1. Freeze the Frame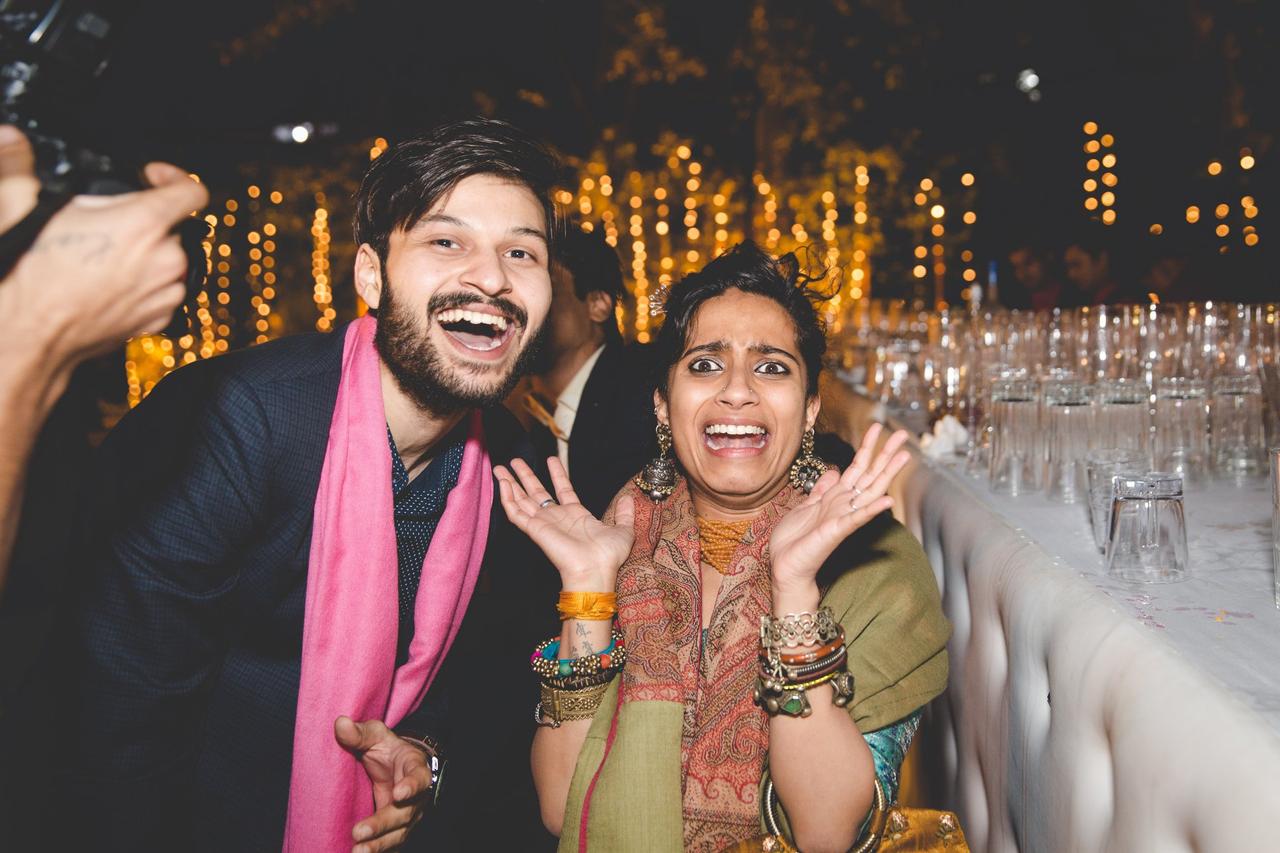 This fun game is all about music and some crazy dance moves. With the sound of the music, all guests should be on the dance-floor and freeze their dance moment as soon the music is paused.
It's one of the most entertaining Sangeet games wherein people of all age groups - right from young kids to elderly can participate and have some masti. The couple-to-be can act as a judge and see who manages to pull off the game for the longest time.
2. Passing the Parcel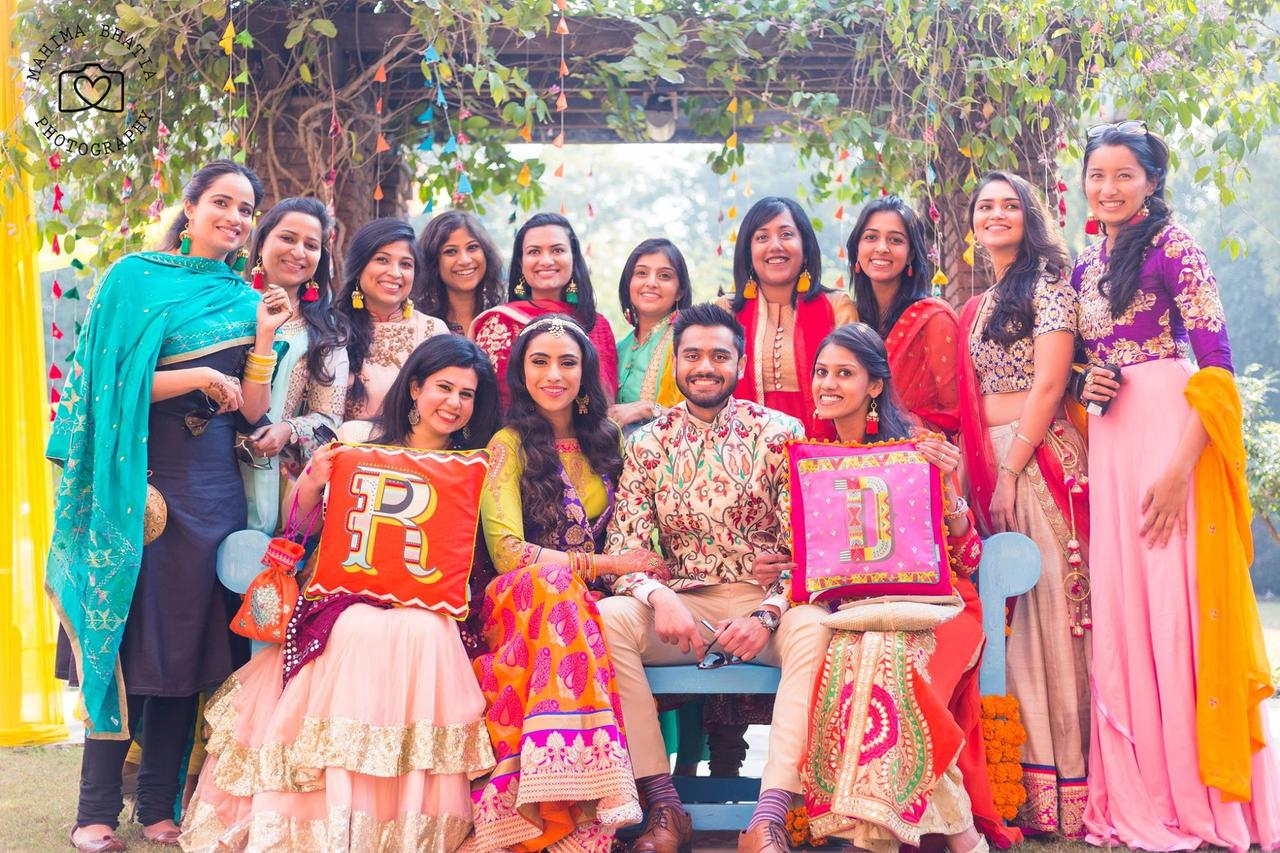 This game needs no introduction. In fact, most of us have grown up playing this game since childhood. Right? So, the rule is, keep some chits with fun or daring options ready in a bowl. Let the player with his/her turn pick a slip and perform the act mentioned in it.
This is a super fun game, but make sure to make slips keeping your guests and their personality in mind. You can even factor in your Sangeet dance performances with this selection amid Sangeet games.
3. Dumb Charades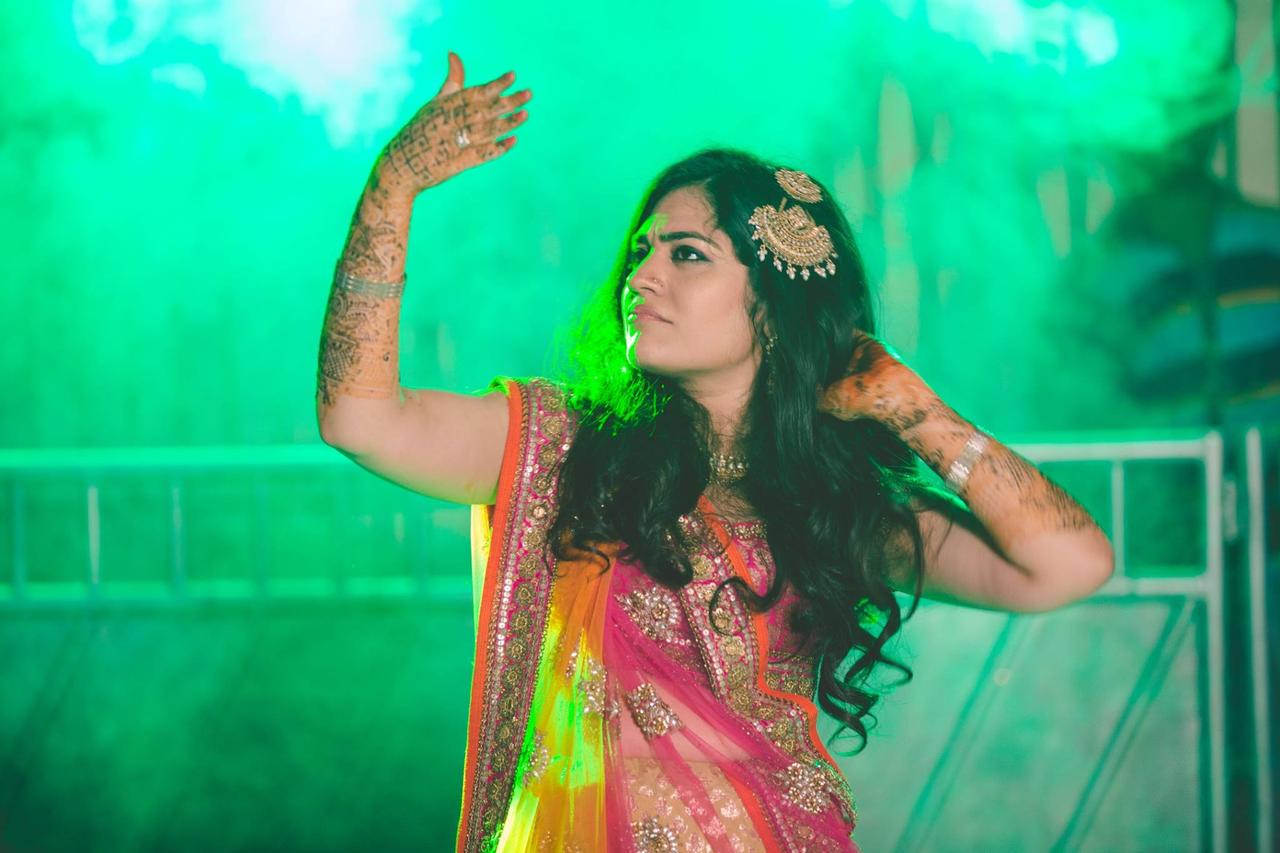 Make your dull party come alive with this guessing game. Split into two teams and let one player from each side enact a movie or a song and the players from other side keep guessing. It's always a great idea to discuss among your team members before you make any wrong guess and lose a point.
However, another way of playing this game is by keeping some slips with film names ready in a bowl. Let a member from each team enact the movie mentioned in a slip and let the other team keep guessing. For Sangeet games, dumb charades are the coolest option as it's sure to leave you in splits.
4. Photobooth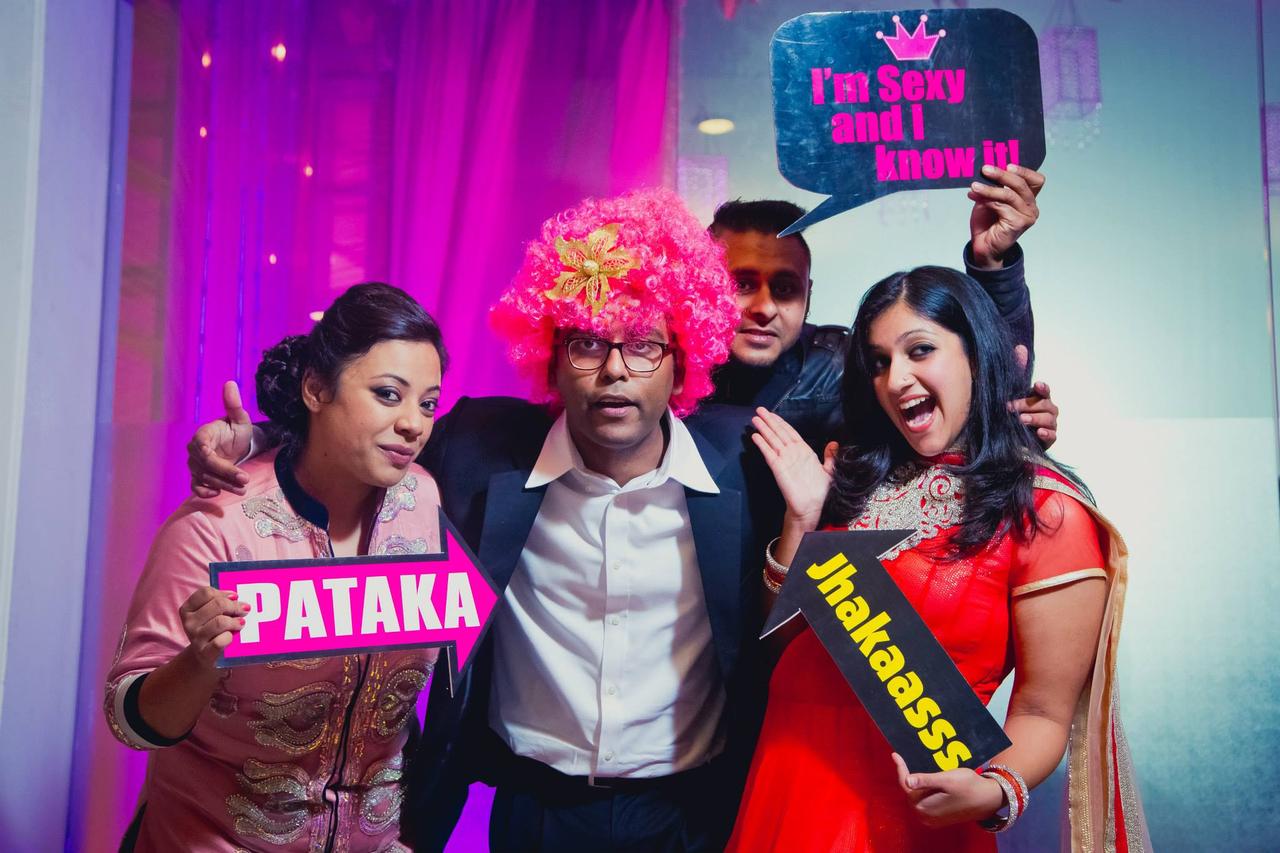 A Sangeet function without a photo booth idea sounds so incomplete. Its a must-have for any party. Choose the quirky photo booth props such as coloured wigs, cheesy placards or oversized glasses that you think your guests are going to love.
This is one activity amid all Sangeet games that is sure to be an instant hit among people of all age groups.
5. Dance-Off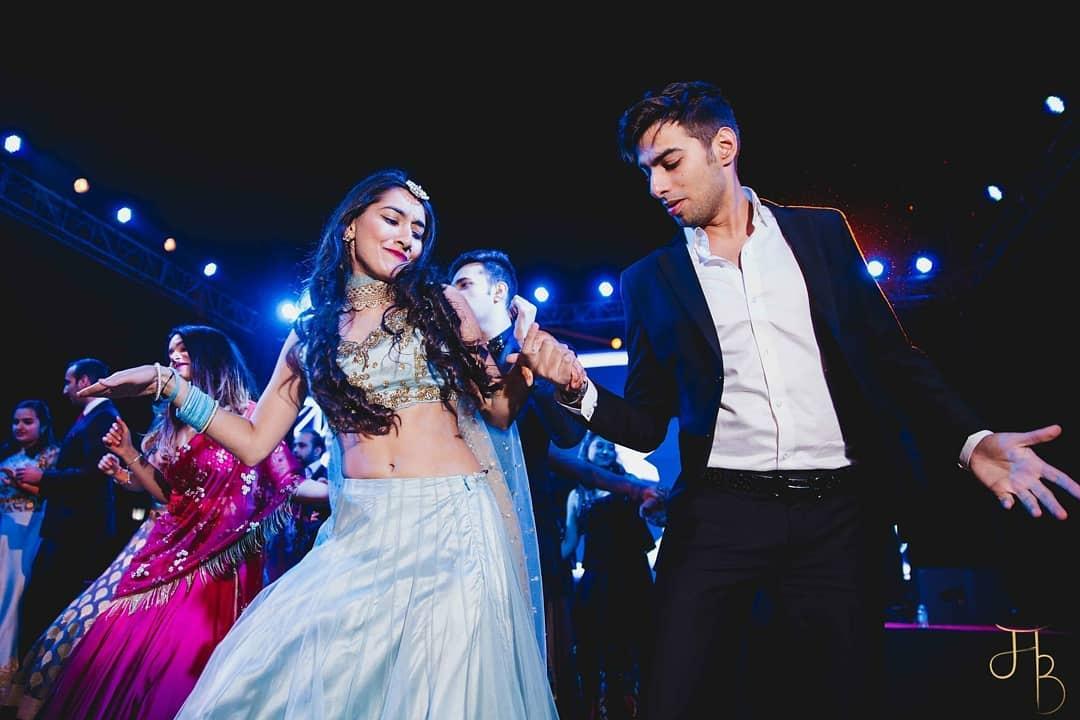 How can a Sangeet party be concluded without an entertaining dance-off? All you got to do is make two teams and let each team decide who should be their next killer performer.
Or, you can put slips with names of all the participants in a bowl and let the couple-to-be pick two slips to decide the dance-off partners. Make sure the music played is a mix or medley of a few songs and is really entertaining.
6. Karaoke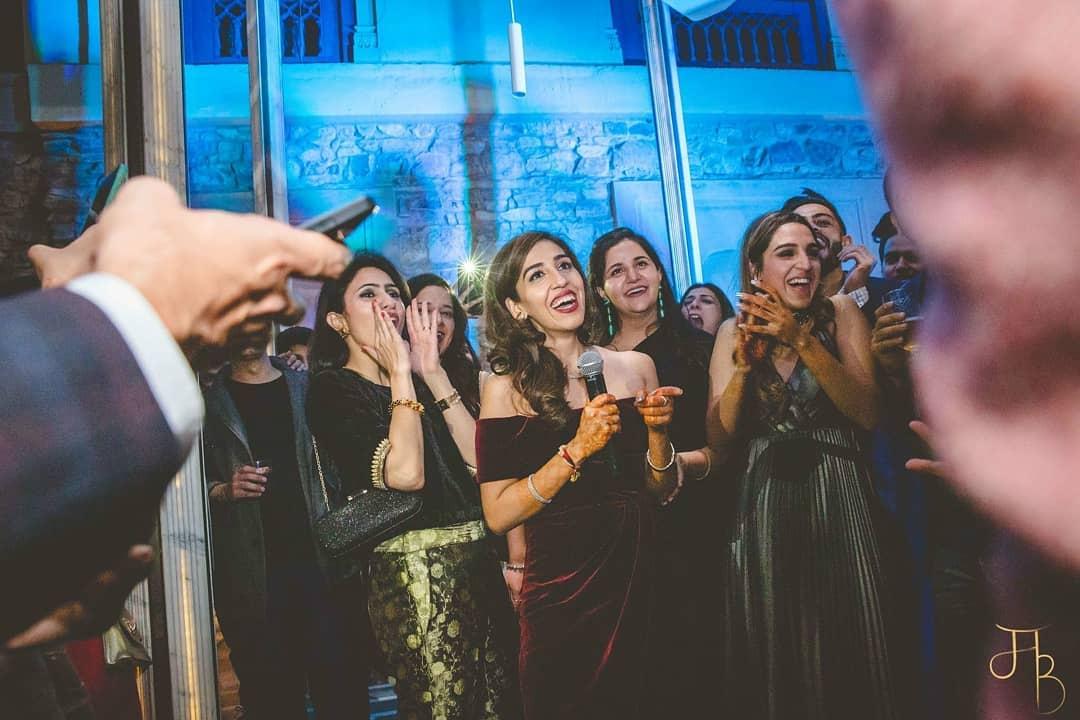 If you are still hunting for Sangeet games for your Sangeet ceremony, Karaoke could be the right choice. Give all the bathroom singers of your family a fair chance to impress the crowd. Karaoke is not just singing, its all about having fun.
7. Two Truths And A Lie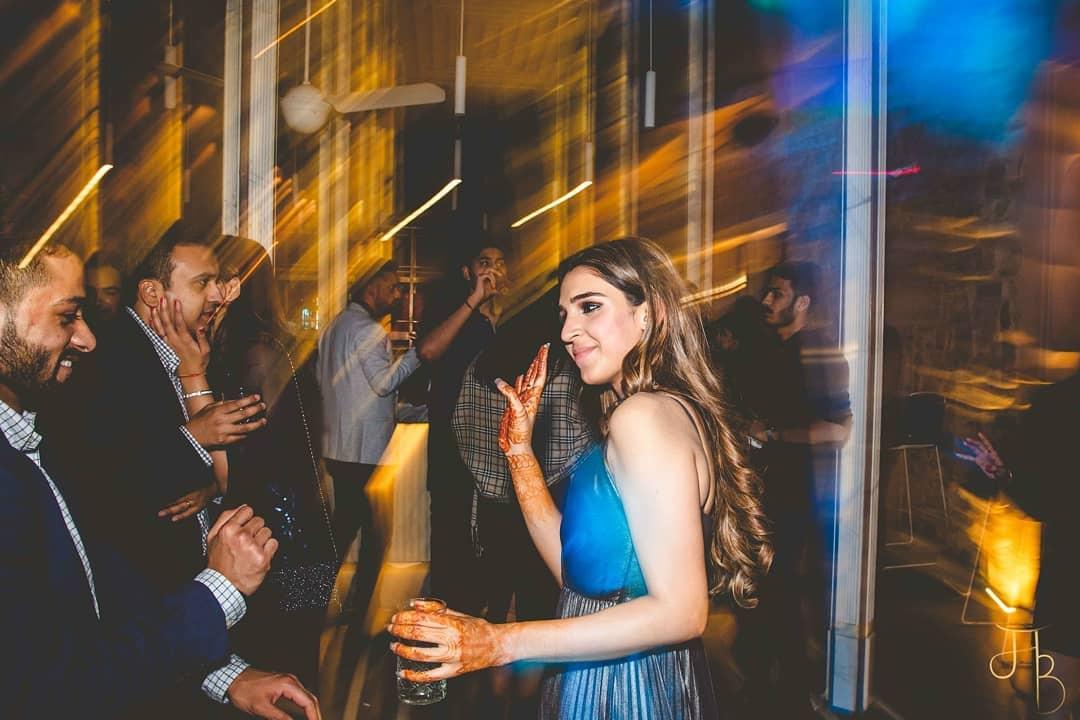 This is a great party game especially, to mix the crowd from both sides of the families. So, the deal is each player while introducing himself/herself has to give three statements about his/her personality out which one is a lie.
The players from the opposite team will have to identify an untrue statement. The game may sound simple, however, it's interesting when played in big groups.
8. Beer Pong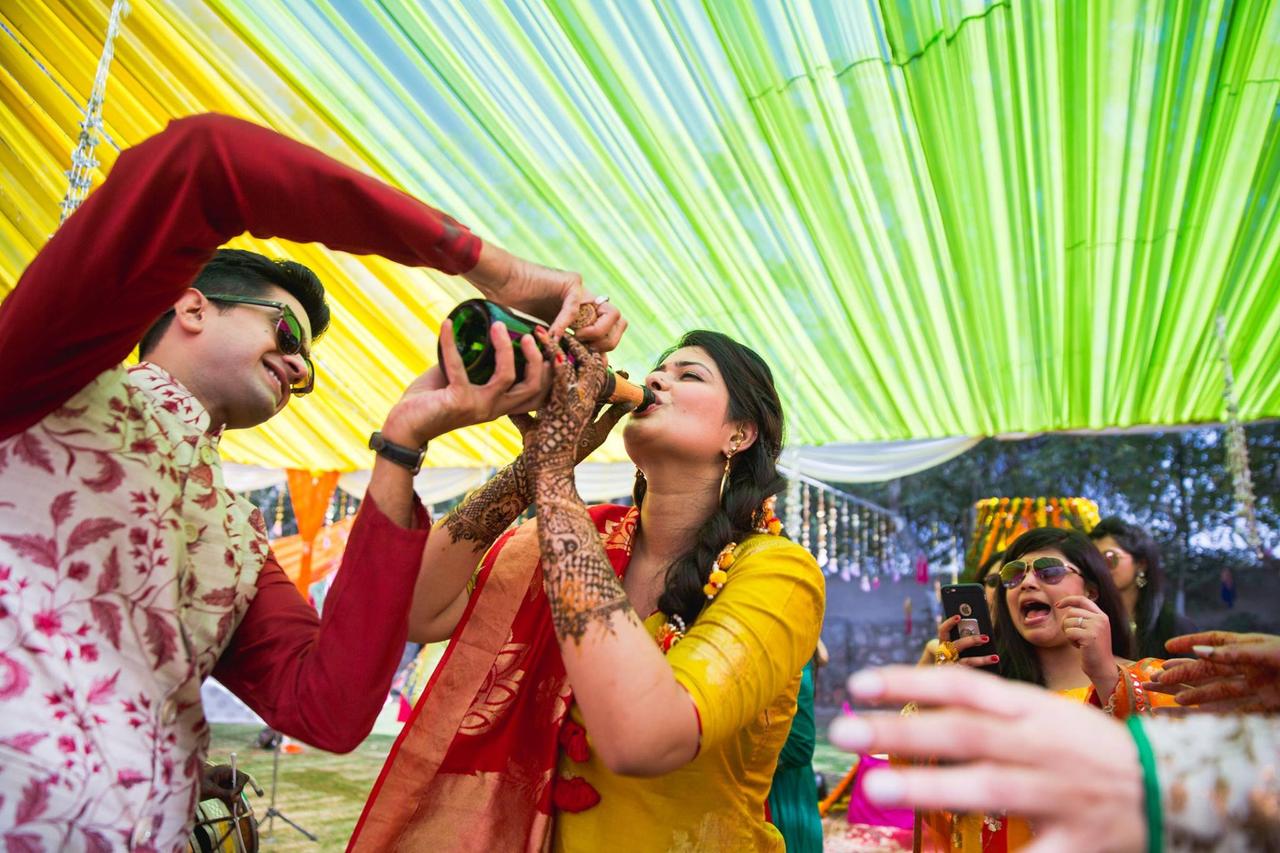 This is by far the most famous slumber party games (and so a good idea for bachelorette party games) but many couples like to keep it for their pre-wedding functions too. While playing this fun game, players are required to throw ping pong balls to the opponent's cups filled with beer.
This cool game is meant for beer lovers and is popular among youngsters.
9. Paper Dance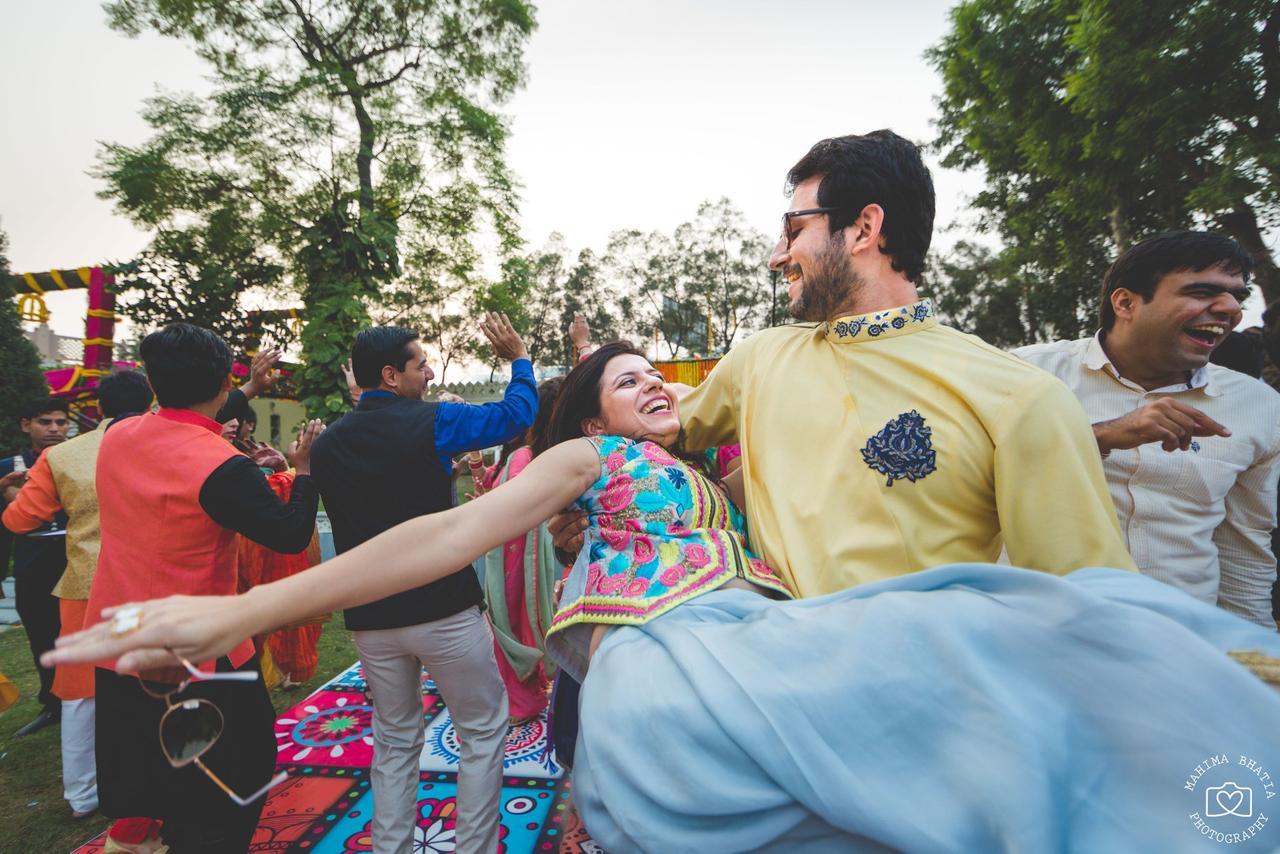 This is the most romantic pre-wedding games and is favourite among millennial couples. While dancing, every couple including the bride and the groom are handed over a piece of paper.
As a rule, everyone is supposed to dance on that paper, which is folded after every song change.
10. Kite Flying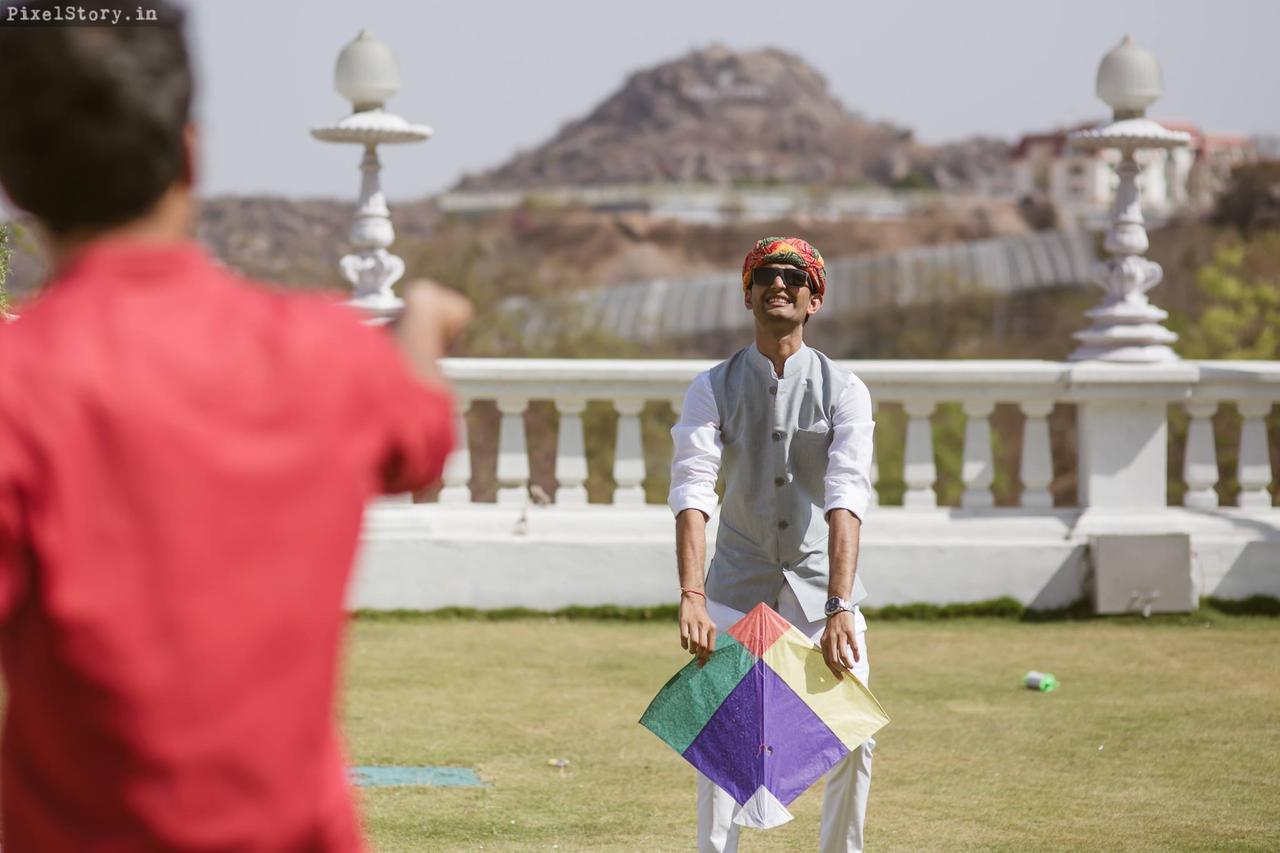 This is a must-have game for your mehndi or sangeet party especially if the function is scheduled during the day. This will definitely take you down the memory lane. Kite flying is often liked by everyone - right from kids to elderly. Divide yourself into two teams and give each other a tough competition.
These brilliant Sangeet games can work both night and day and will ensure that everyone has a great time during your footloose pre-wedding function. Mix them along with a shuffled set of songs, dances and even a funny script for wedding Sangeet and you would have everyone enthused through the evening.
Do you know of any other sangeet games that can be included in a pre-wedding function? Share with us in the comments section below.