90s Bollywood Songs - 30+ Romantic Karaoke Hindi Songs List to Rock
Getting ready for a Karaoke night on your Bachelor's party or a Saturday night in with the fam? Check out these golden 90s Bollywood songs to make it groovy!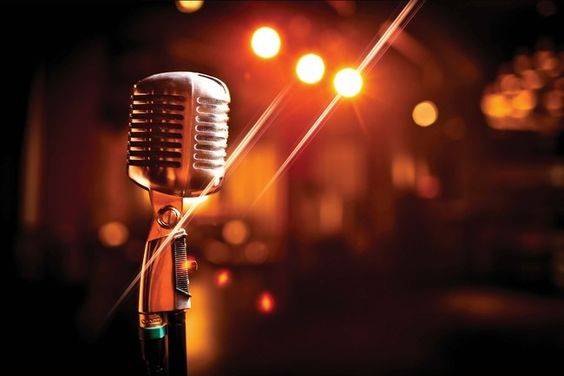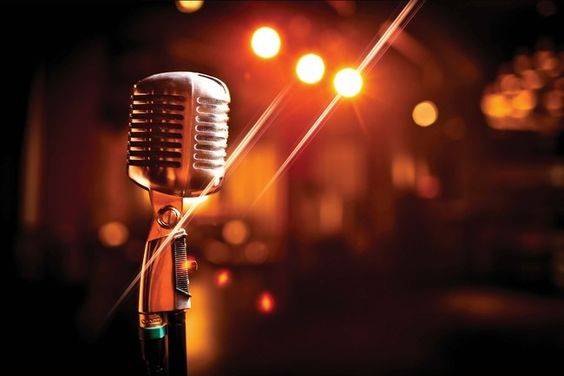 Image Credits - Pinterest
No matter how much we love to dance to the latest Bollywood songs, there is always a special place in our hearts for 90s music. Especially when it comes to singing along and karaoke nights, there is an ocean of Hindi songs collection we love to hum to! Whether it's a homey ladies Sangeet among family and friends or an intense Antakshari competition between the bride squad and the groom squad, old Bollywood songs have always come to our rescue!
So, if you're all excited to host one such karaoke night exclusively based on the 90s Bollywood Songs, you've picked the perfect era! Check out some hits from the 90s and start prepping now!
Men Solo Karaoke Songs
Ae Kash Ke hum Hosh me ab (Kabhi Haan Kabhi Naa)
One of the most romantic 90s Bollywood songs perfect for a male solo. The magical voice of Kumar Sanu, the charming King Khan and the beautiful lyrics expressing a guy's innermost feelings about the girl. A simple innocent love story of the 90s, this song will surely make you the star performer of a Bollywood theme Sangeet night.
Mere Rang Me Rangne Wali (Maine Pyar Kiya)
Sensuous music with a powerful voice of S.P. Balasubramaniam, you just have to sing along with this beautiful 90s Bollywood song for the sheer romanticism of it! Here's an additional tip: How about you make a video of your solo performance on this love song with a little bit of drama and acting and share it with your fiancee for pure fun?
Women Solo Karaoke Songs
Mere Khwabon Me Jo Aaye (DDLJ)
Ready for your all-girls Bachelorette night? Then singing along with karaoke tracks on 90s Bollywood songs after a couple of shots is an absolute must to keep the party alive! This fun carefree song from DDLJ sung by the legendary Lata Mangeshkar is almost every girl's favourite song! Talking about her perfect dream boy and where to find him...it's all just so dreamy, isn't it?
Ye Dil Sunraha Hain (Khamooshi)
If you have a musical inclination and love to take the mic, sing this soulful song on your Sangeet performance with the karaoke track and you will be showered with applauds.
EK Din Ap Yuh Humko Miljaoge (Yes Boss)
This is an evergreen song from the movie Yes Boss. Shahrukh Khan is forever a heartthrob and his numbers are again forever favorite with every generation.
The brilliant track does half the job with overwhelming music. Feel the lyrics and just sing the song of heart!
Duets Karaoke Songs
Hum Toh Diwaane Hue Yaar (Badshah)
Afsana Pyar Ka (Title Track)
Trust us on one thing. When you and your partner start singing to this super melodious love song looking at each other's eyes, you will fall in love once again!
Dil Hai Ki Maanta Nahi Title Track
Now let's get to the romantic duets, shall we? Whether it's your first housewarming party as a newlywed couple or a homey dinner among friends, 90s Bollywood songs call for a duet! Pick this melodious number sung by Kumar Sanu and Anuradha Paudwal and start singing from the heart!
You just can't escape the magic of 90s romance! Our heart flutters to see Kajol and Ajay in love here. This song is a pure rendition of the true love they carry for each other in the real and reel life.
Chura Ke Dil Mera (Main Khiladi Tu Anari)
Who said you can't have some fun while singing a duet on 90s Bollywood songs? In fact, a lot of 90s duets involve fun teasing and Chhed Chhad! So how about you and your partner replicate a few dance steps learnt from Akki and Shilpa Shetty, put on some sassy outfits and feel the rhythm while singing this peppy song together!
Vada Raha Sanam (Khiladi)
No matter which era you belong to, this is the top 10 most romantic Hindi songs in almost everyone's list! Hence, you have to include this on your 90s Bollywood songs playlist for the karaoke night.
Just For Fun 90s Karaoke Songs
Ye Raat Aur Ye Doori (Andaz Apna Apna)
How many times you've watched and memorised the dialogues of this iconic Bollywood movie? So it only makes sense to dedicate this 90s Bollywood song to your eternal love for the film!
Kisi Disco Me Jaaye (Bade Miya Chhote Miya)
Now when the party has come quite alive, everyone is swinging in their highest spirits, that's when you play a Govinda song to keep it rolling!
Your karaoke night on 90s Bollywood songs list can't be complete unless you sing one of the quirkiest songs of the era. Because, when you sing these peppy songs, that's when you make the best memories!
Karaoke Songs with Lyrics
Along with singing on the track, don't forget to wear the apt outfits and make all the quirky moves and acts! You owe this much to this film!
Kumar Sanu 90s Hit Songs List
Best 90s Songs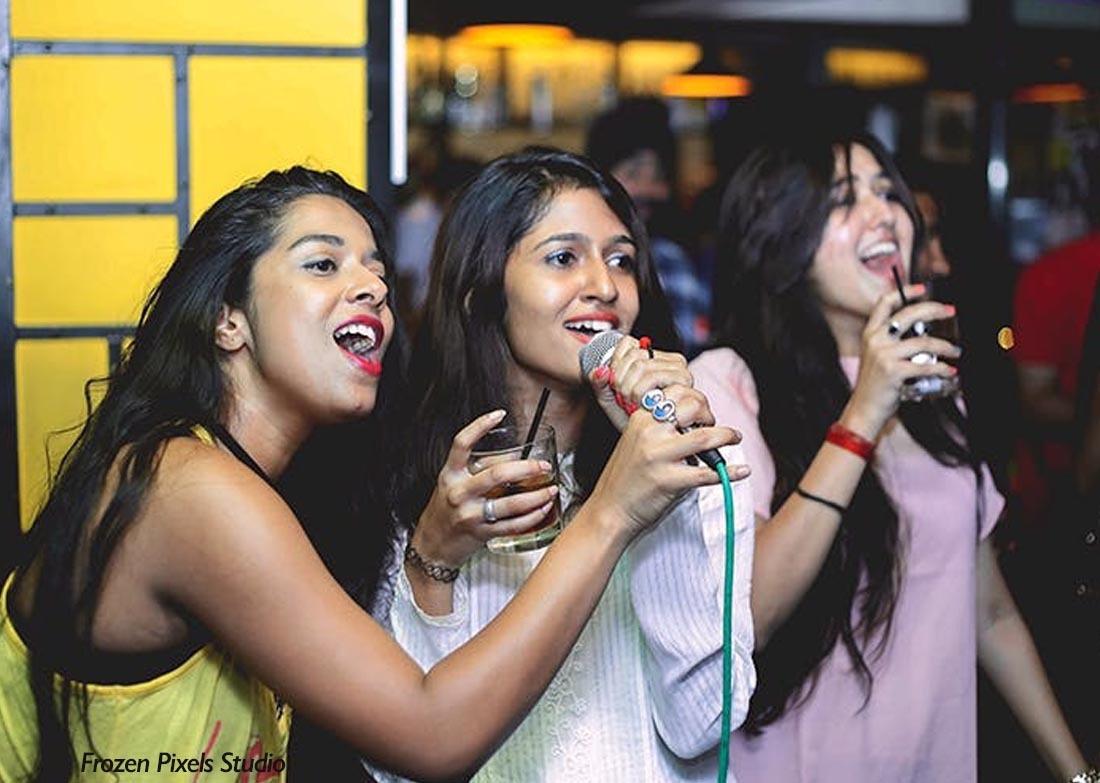 Start your karaoke night with these 90s Bollywood songs and once you get into the groove, just keep hitting! Make everyone a part of your karaoke night and you will always burst into laughter every time you remember this night!

The best thing about singing among friends is you really don't need to worry about your performance. All that matters is having fun! Play all your favourite songs and just sing along. Ask your Sangeet emcee to announce your friend or sibling's name and dedicate a song for them to sing!

Do you have any more Bollywood songs in mind from the 90s that we might have missed? Share your favourites with us in the comment section below!