23 Groovy Marathi Wedding Songs For Your Wedding Playlist
What's an Indian wedding without foot stomping music? We explore the best Marathi wedding songs as playlist inspirations for all of your Marathi wedding ceremonies - the Sakharpuda, Haldi, Simant Puja and other aspects of the Lagan.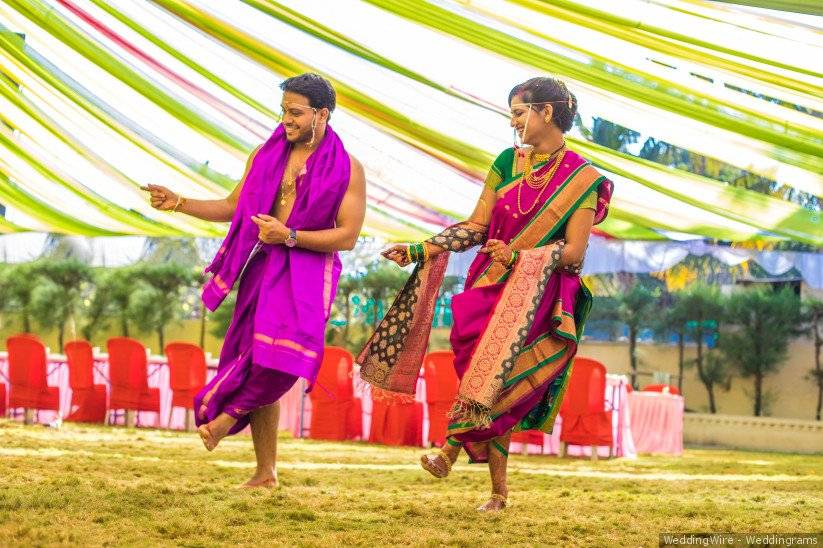 Aika Dajiba! Foot-stomping madness, glistening eyes and a whole lot of fun is what one expects as soon as the drums and cymbals begin a traditionally Marathi song. More so, at a Marathi wedding, where the music adds life to the somewhat simple Marathi wedding ceremonies. If you're thinking of a Marathi wedding songs playlist, then we have your back - from peppy numbers to slow songs, traditional tunes to regional tracks.
The regional touch that these songs will add to your wedding ceremonies will definitely be one of the highlights that you will look back on and smile forever.
Marathi Wedding Songs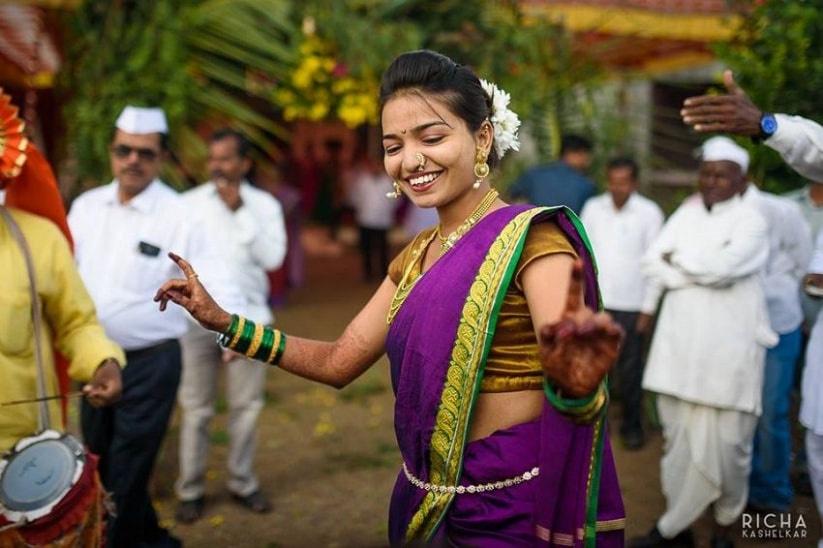 Here are some Marathi wedding songs for each of the different ceremonies. Take your pick or add them all to your playlist and hire a wedd<style="font-size: 9pt;">ing choreographer to come up with an awesome wedding dance performance on them.
Marathi songs for Sakar Puda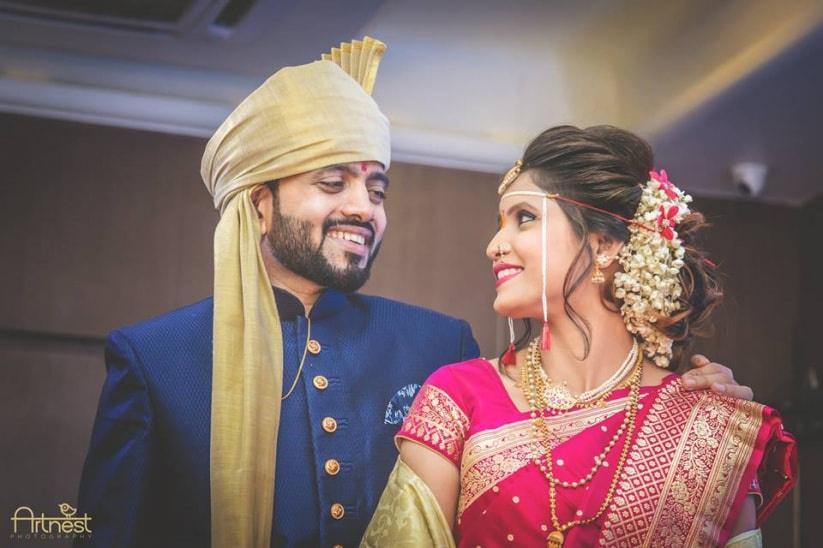 Sakar Puda or the Engagement ceremony is usually the first Marathi wedding ceremony, beginning the relationship and the festivities. It's a ceremony where gifts are exchanged, rituals are performed and of course, the rings are exchanged too. The first in a host of ceremonies it brings in a sense of excitement and endearing moments. Some of the best Marathi Wedding songs, that capture both these emotions are:
1. Aatach Baya Ka Baavarla
2. Sunya Sunya
3. Tola Tola
4. Sar Sukhachi Shravani
5. Muhurt Karane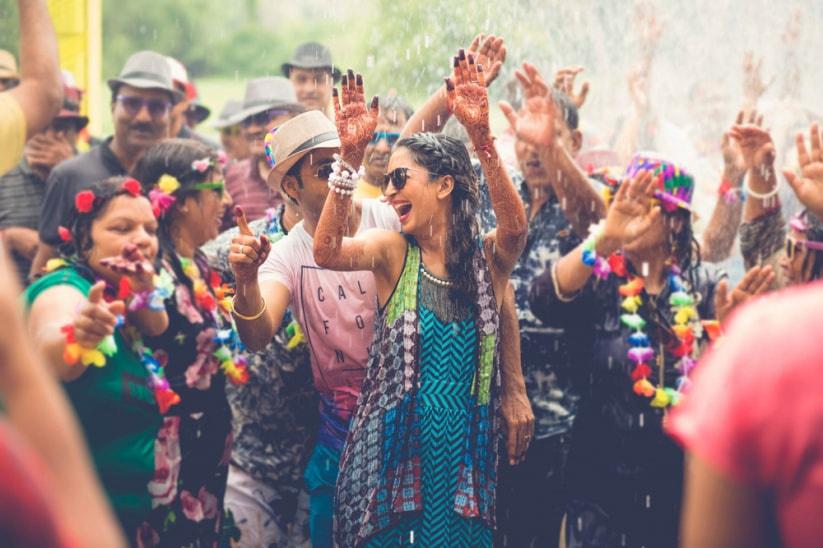 This is a beautiful tradition and ceremony, where the bride's parents invite married women to grind the Haldi (turmeric), which would be used for the Haldi function later. This is a ceremonial beginning for one's wedding preparations and is followed by wedding shopping trips. It's a traditional ceremony that involves women, prayers, rituals and of course a lot of love and laughter. Here are some great songs to add to the charm of this traditional ceremony:
6. Phulale Re Kshna Majhe
7. Navrai Maajhi
8. Mala Sang Na
9. Jeev Pisatala
Halad Chadavane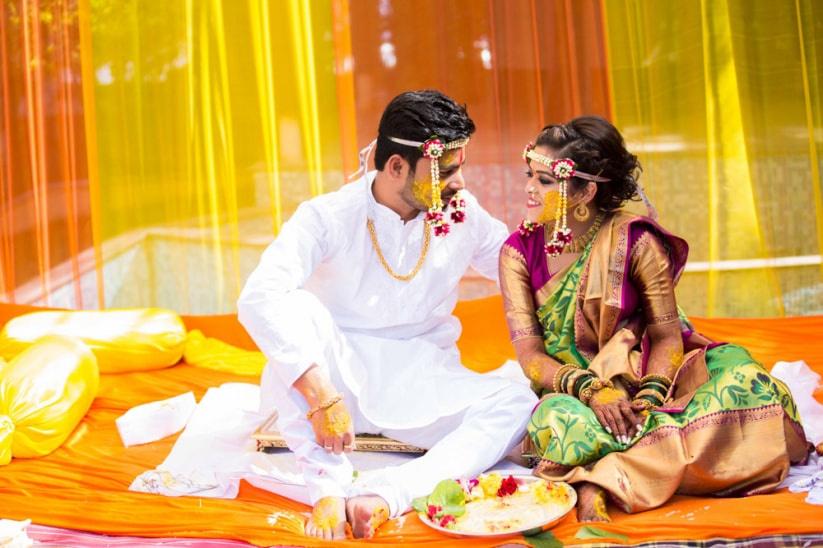 This is the traditional Haldi function and like every Haldi ceremony, a lot of laughter, fun and excitement comes with it. This is usually held just a day before the wedding day and it comes as no surprise that emotions and excitement are at their peak. Here are some songs that will definitely add to the memories:
10. Gorya Gorya Galavari (Navari Ali)
11. Gulabachi Kali
12. Swapna Chalun Aaley
Marathi Wedding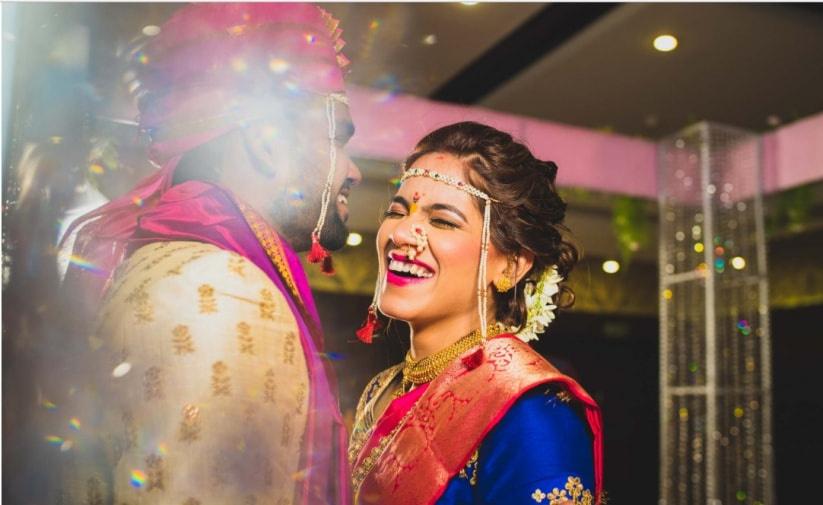 The wedding day is filled with beautiful emotions and deserve songs that capture these feelings and emotions. Here are some apt songs for the wedding day:
13. Galayt Saakli Sona Chi
14. Mala Ved Lagale
15. Navri Ni Navryachi Swaari
16. Saavar Re Mana
Varat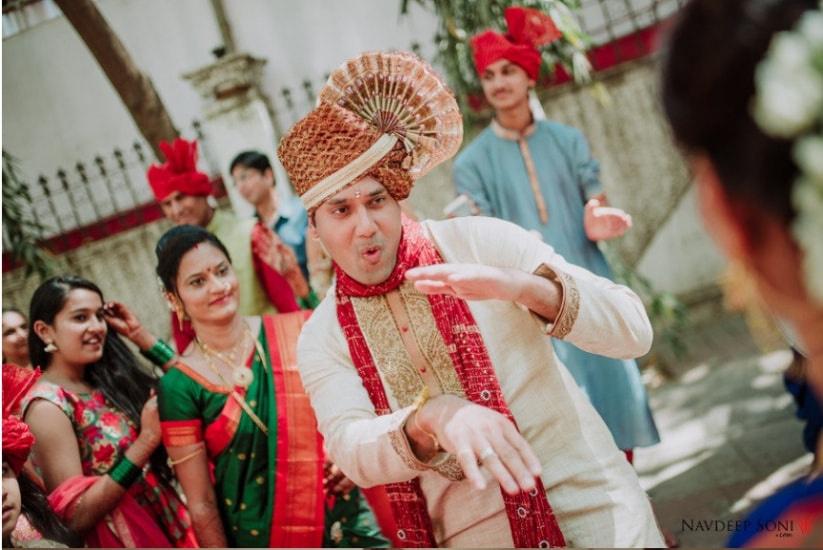 Varat or Vidai, is a happy-teary occasion as the bride bids farewell to her family and starts her new life. This is definitely one of the most precious and pure moments in a girl's life and deserves to be celebrated. Here is a mix of some fun and beautiful songs to go along with this ceremony:
17. Daatun Kantha Yeto
18. Diwas Olya
19. Gaarva
Reception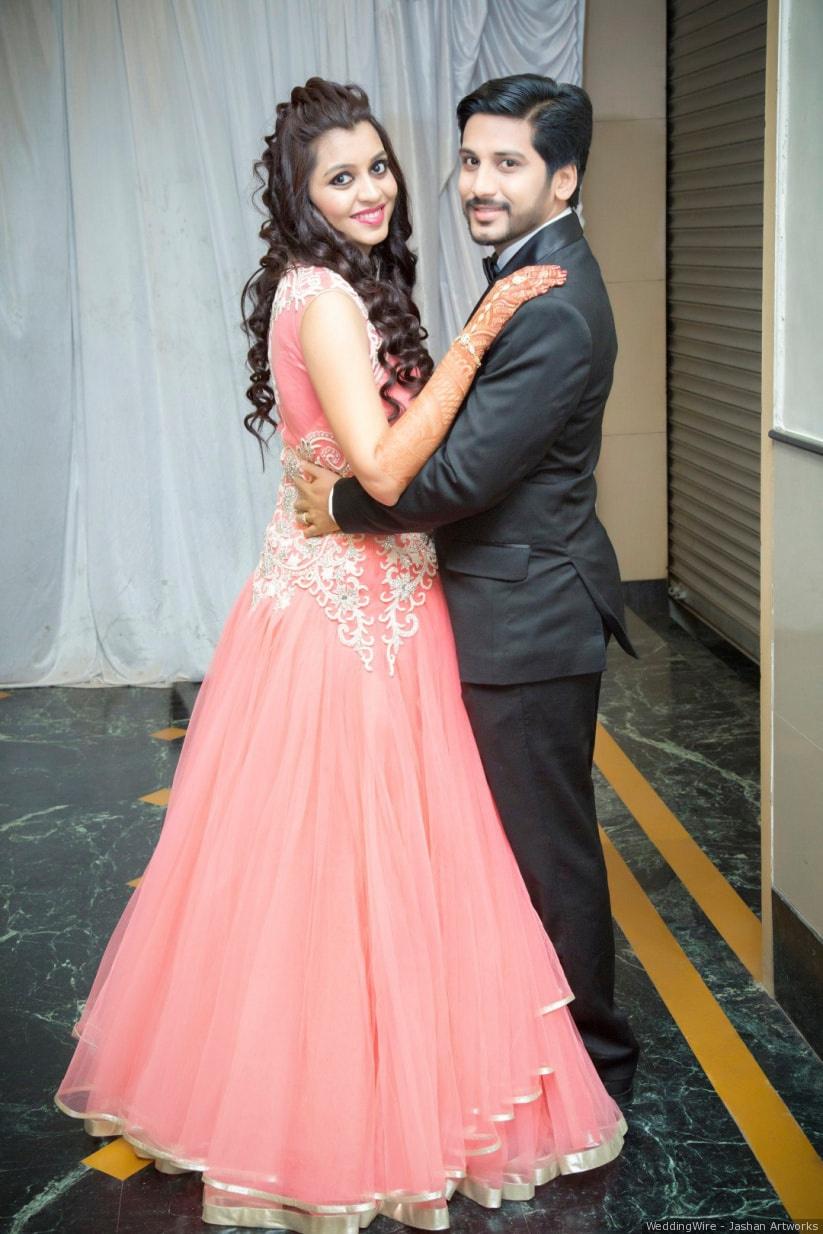 The first ceremony as husband and wife, this one deserves a lot of dance and music. The reception celebrates the life ahead and the union of two people. Here are some highly energetic and romantic numbers to dance to and celebrate the life ahead:
20. Zingaat
21. Full Too Fataka
22. Yaar Bas Tu
23. Aikavi Vatate
Evergreen traditional Marathi songs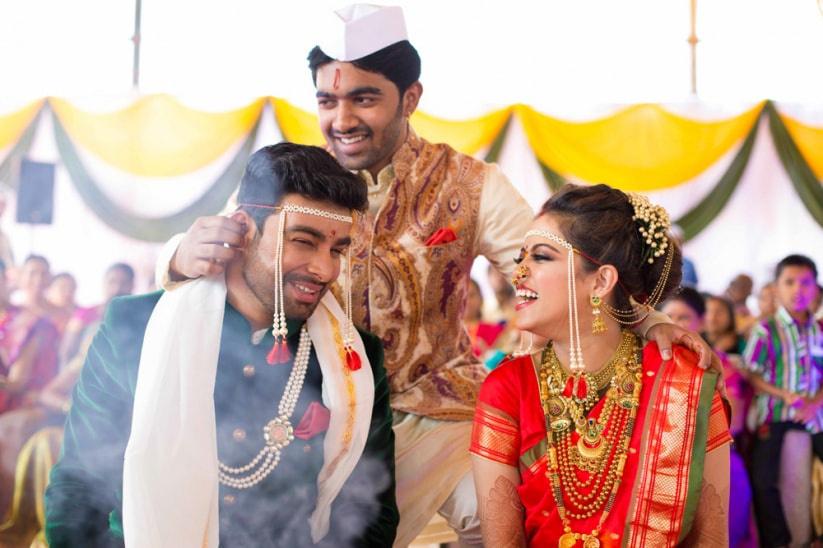 There are some songs that never get old and will always hold a special meaning; the evergreen numbers that are passed on from one generation to another. These songs are evergreen because no matter how old we grow or what the occasion is, these songs add to the meaning, beauty and emotions. Here's one of the many evergreen Marathi wedding songs that represents a pure and passionate love:
Old and traditional Marathi songs will always be in style and of course, add that beautiful traditional flavour that every wedding deserves. Are you planning a traditional Marathi wedding too? What will your Marathi wedding songs playlist include? Make sure you add your personal favourites too and allow the songs to express your love story and your journey as a couple.
Share your Marathi wedding songs playlist and let the ceremonies begin...