20 Best Friend Songs You Can Dedicate to Your Bff on Their Wedding
BFF's wedding coming soon and you're at a loss of words? We've found the perfect best friend songs for you!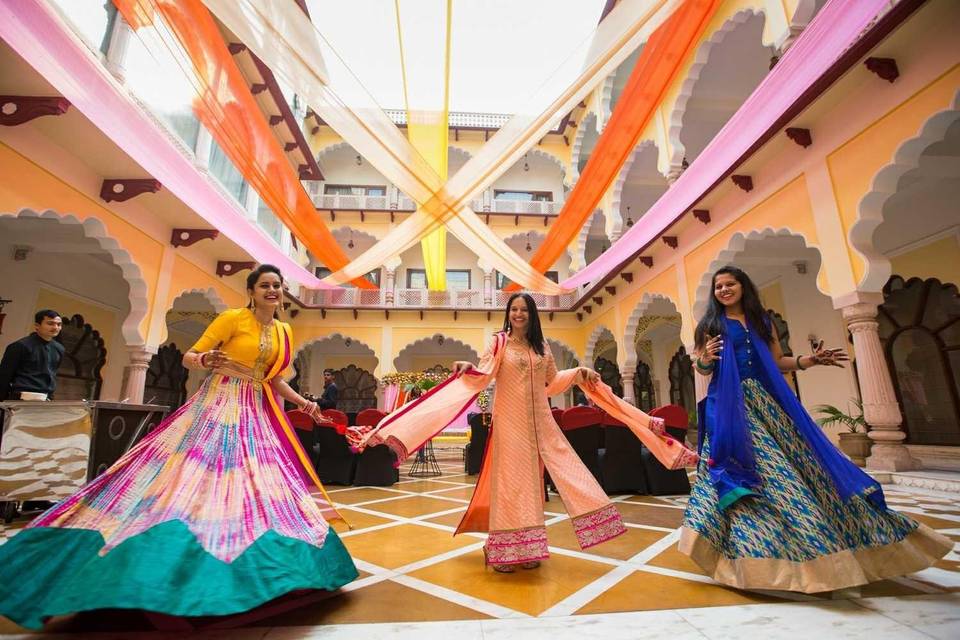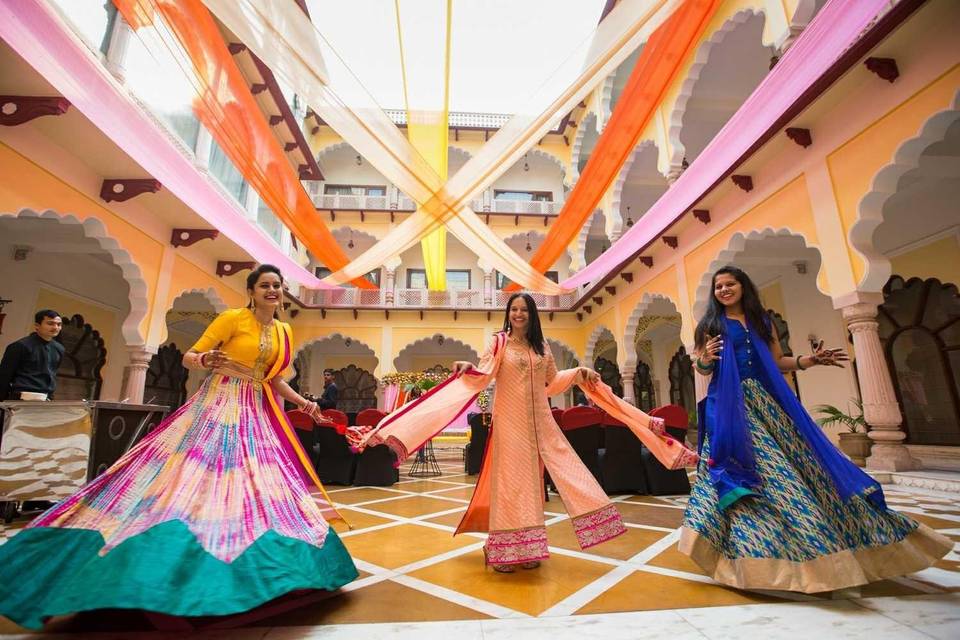 Image Courtesy: Busy.org
Sometimes words can't express what peppy songs can - after all what else is music for? So, if your BFF is getting married soon and you want to tell them how much your friendship means to you, make sure you put in these 20 best friend songs on your wedding playlist:
Har ek friend kameena hota hai - Chasme Bhadoor
Your BFF can be a real pain in the ass at times but you love them a lot at the same time, don't you? Tell them that you'll be there by their side, no matter what they do, with this song from the best friend songs list!
Yaaron Dosti - K.K
This one is a timeless track that conveys the true value of friendship over and over again. Tell your BFF what your friendship means to you with this number from the collection of best friends song!
Tere Jaisa Yaar Kahan - Yaarana
Don't you sometimes look at your BFF and go like: "Woah, how did I get this lucky?" Well, play this song on their D-DAY and tell them how priceless they are!
Atrangi Yaari - Wazir
Countless memories and colourful times is what defines your friendship right? And even though they are starting a new phase of their life, you know that your relationship will still stay the same! This song out of all the best friend songs encapsulates that emotion perfectly well.
Yeh dosti hum nahi todenge - Sholay
A best friend now is a best friend forever - who knows this saying better than your BFF and you? Let this song speak for your timeless and unbreakable bond!
Aye Bacchu - Ghajini
They are starting a new journey altogether and you want to tell them that you want them to live their life with all their zest and enthusiasm. What better way to communicate that than this song from the upbeat best friend songs list?
Pyaar ke Pal - Indian Idol Album
This superhit 'friendship song' is about telling your BFF how much the time that the two of you have spent together, matters to you - go on, play it and tell them how precious those moments are!
Kar Gayi Chull - Kapoor and Sons
Think your best friend is a total babe? Play this upbeat number from the best friends song list and tell her how beautiful she truly is!
Yeh ladka hai deewana - Kuch Kuch Hota Hai
Best friends with a guy? Get rolling with this song and tell him how crazy yet absolutely adorable he is!
Dil Chahta Hai - Dil Chahta Hai
What better way to tell your BFF how much you love them than to play a song from a movie that's about 'real' friendship?
Daaru Desi - Cocktail
Tell them how intoxicating their friendship has been with this cool and catchy number from the Bollywood best friends song list. You can perform a short dance on this song too!
Sweety tera Drama - Bareilly ki Barfi
'What a drama queen'! Sounds like your BFF? Well then, you've found the perfect song to play for them. Tell them how their constant drama adds a spark to your life!
Drama Queen hai - Hasee toh Phasee
Continuing with the 'drama queen' series this song is also an absolute must-have for your BFF playlist. After all, no matter how much drama they add to your life, they are 'your' drama queen!
Cutie Pie - Ae dil hai mushkil
Repeat after us: My BFF is the cutest! And with that, play them this song from the collection of best friend songs, to tell them how adorable they are.
Desi Girl -Dostana
No matter what, your best friend is always going to be the most attractive desi girl around. Plus it's her wedding day, so she's got to look stunning. Play the Desi Girl song to tell her all of this and more.
Cheez Badi - Machine
Your BFF is perhaps the most unique person you've come across with equal parts crazy and equal parts cuteness. In other words, they are 'mast'. Go ahead with this song if that is what you want to tell them on your wedding day!
Abhi toh Party shuru hui hai - Khoobsurat
With your BFF by your side, the party is always just getting started and you know that there are countless memories to come. Play this on the start of their D-DAY to tell them how much fun your night-outs have been!
Sooraj Dooba hain yaaro - Roy
The sun might set every day, but you know it's never going to set on your friendship. The bond you share with your BFF is worth cherishing forever. What are you waiting for then? Go ahead and groove to this track!
Sham - Aisha
So many evenings made beautiful and mesmerising just because they were spent in the company of your BFF. This song is the perfect option for those who want to talk a walk down the memory lane with their BFF.
Jaane Kyun - Dostana
No matter where you are in life, you know that as long as your BFF is by your side, everything is going to be alright. To make sure they know this emotion of yours, play this quirky yet meaningful song!
Celebrate your crazy, once-in-a-lifetime and amazing friendship with these timeless best friend songs. And when you do, don't forget to grab a tissue!
Which song did you like the most out of our best friend songs list? Share with us in the comments below!