Haldi Ceremony - The Perfect Blend Of Tradition And Fun
The Haldi ceremony is a treasure trove of good memories and great pictures! Here's a complete guide on how to plan yours, so as to make the most of this very special occasion.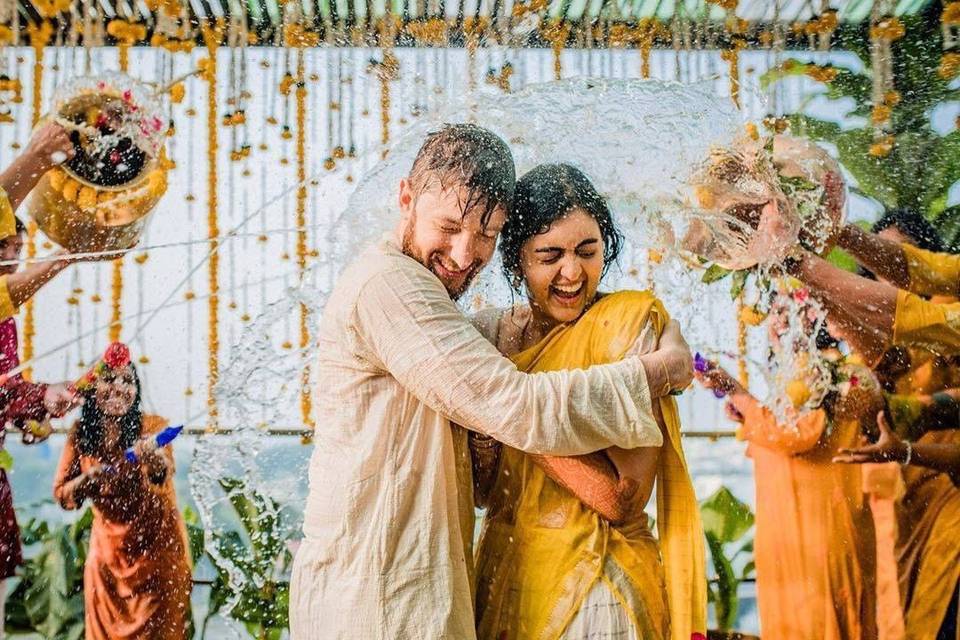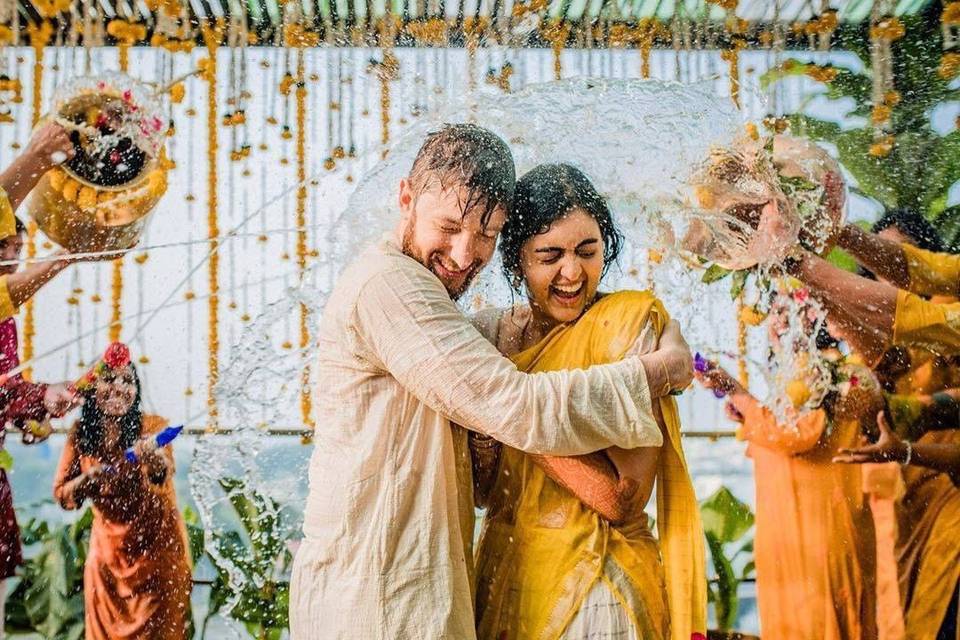 Image Courtesy: Rimi Sen
Laughter, leg-pulling, camaraderie and the pungent, tangy whiff of turmeric in the air - a Haldi ceremony is all this and more. Make sure that you capture the essence of this one-of-a-kind celebration by planning it just right!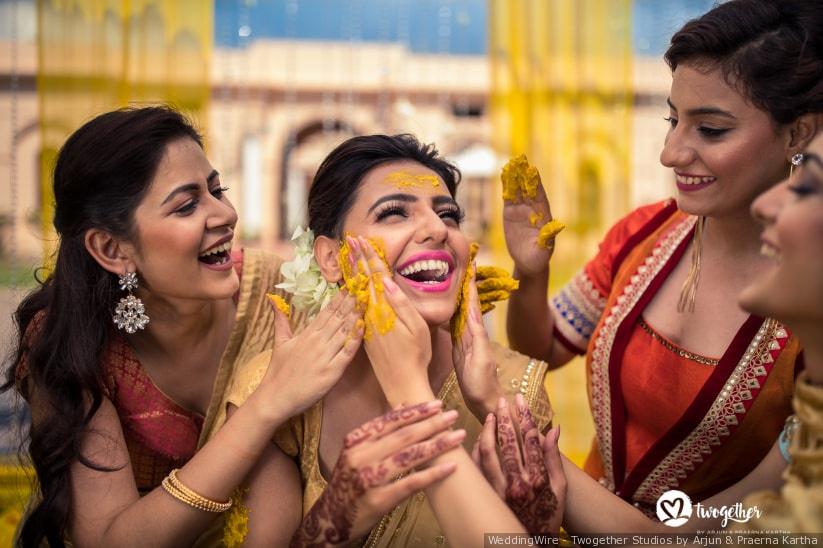 After all, these are the memories you will cherish for a long time to come. Read on to know how to make this day memorable for you and your dear ones, as you embark on the first steps towards a brand new life.
Haldi Ceremony - The Perfect Blend Of Tradition And Fun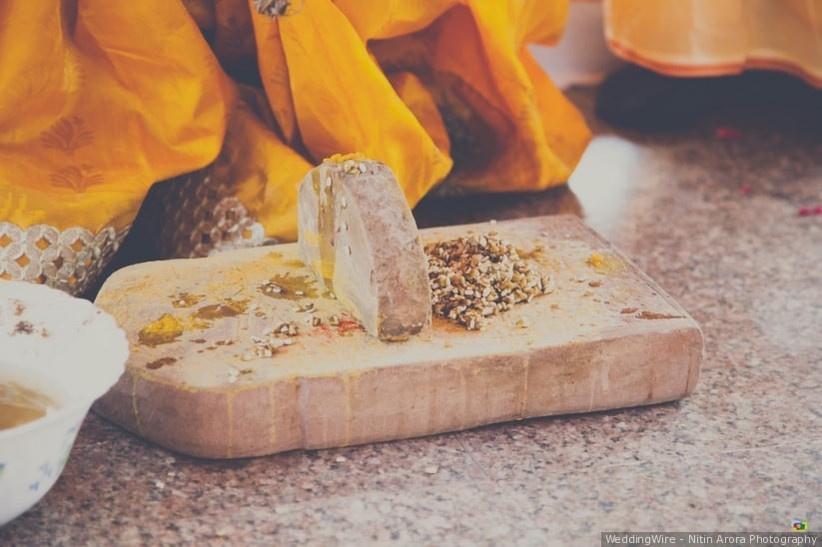 The Haldi ceremony is often marked as an intimate gathering, just ahead of the main wedding ceremony. So, it's where your family - mums, sisters, cousins, close friends and near relatives will shower their love on you (proverbially and sometimes literally), blessing you against 'Buri Nazar' and for a happy married life ahead. These blessings are blended (often with regional and cultural variations), with either milk, rose water, sandalwood, curd and other herbs and then spread liberally over the bride and groom's face, arms and legs.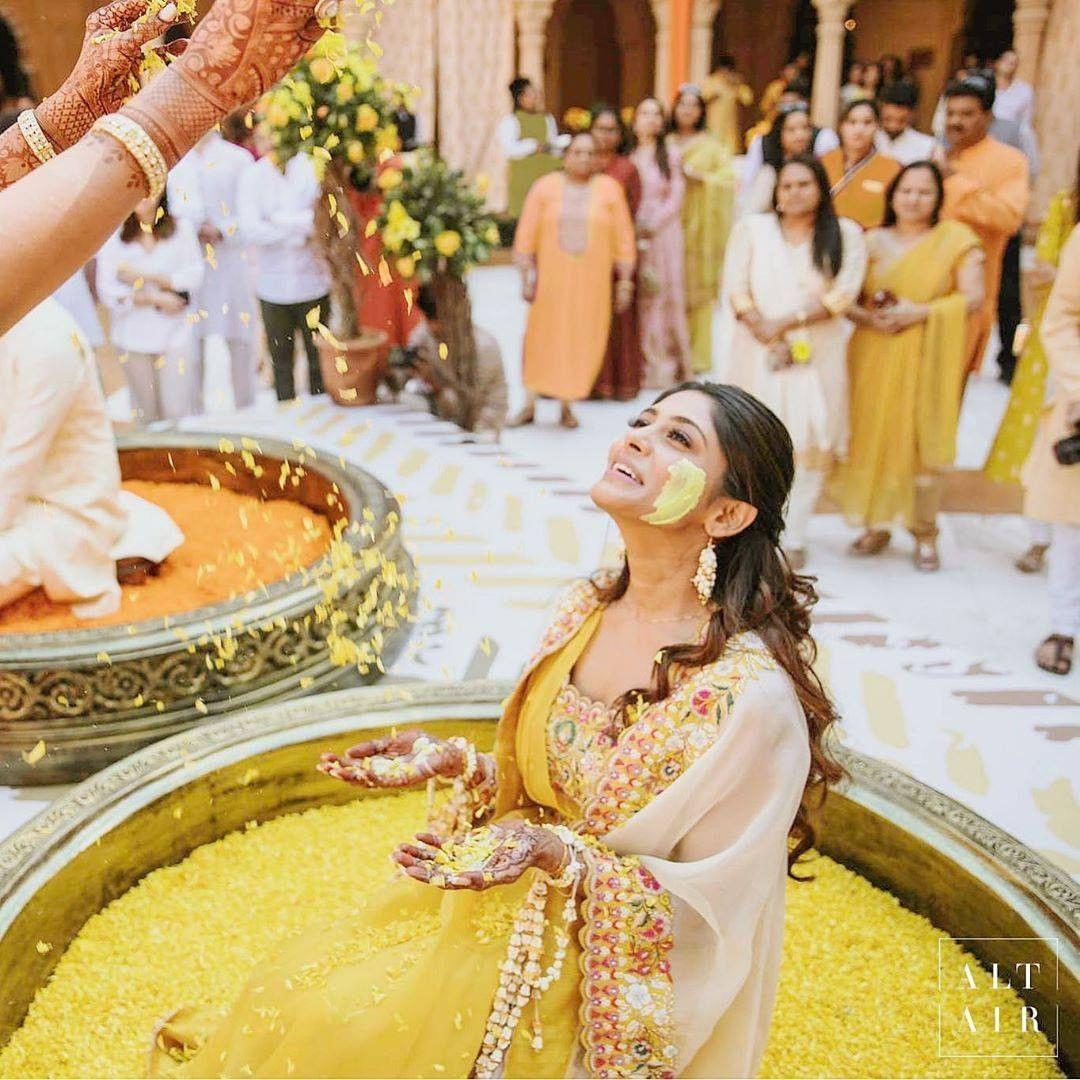 Image Courtesy: The House On The Clouds
Decor & Design Courtesy: AltAir
There is the traditional Punjabi wedding, where the Haldi ceremony is often combined with the Chura ceremony; the Marathi wedding, where Haldi Kumkum has its own role to play; the Gaye Holud (at a Bengali wedding), Nalugu for a Telugu wedding and so on.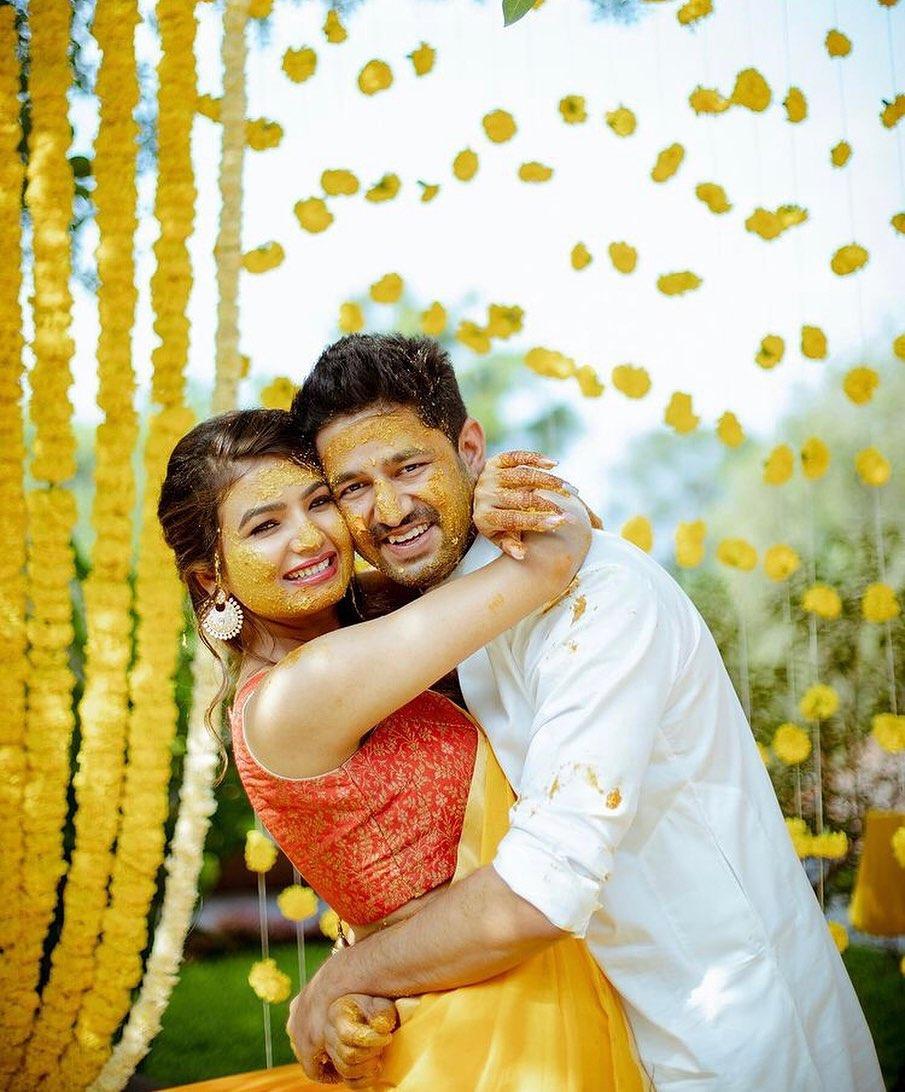 Many couples also choose to combine the Mehndi ceremony and Haldi ceremony for their massive photo-op and fun potential.
Haldi Ceremony Ideas To Paint the Town Yellow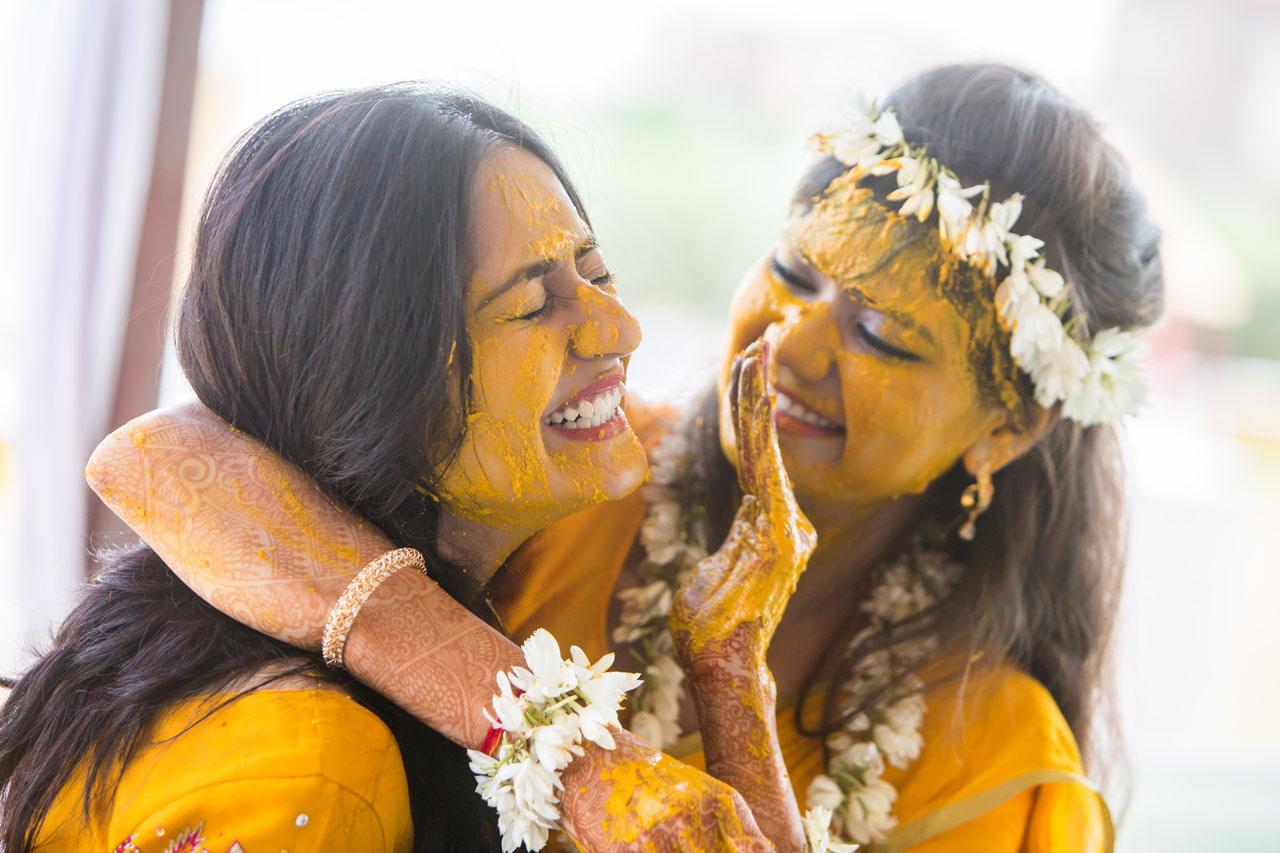 Here are a few ways in which you can make your Haldi ceremony one of the most vibrant experiences in your wedding journey. Keep these pointers in mind as you prepare for your big day. This will not only help you in having a fun and hasslefree experience but also ensure some great pictures in the process. You gotta #DoItForTheGram!
Basics First - The Essential Do's And Don't's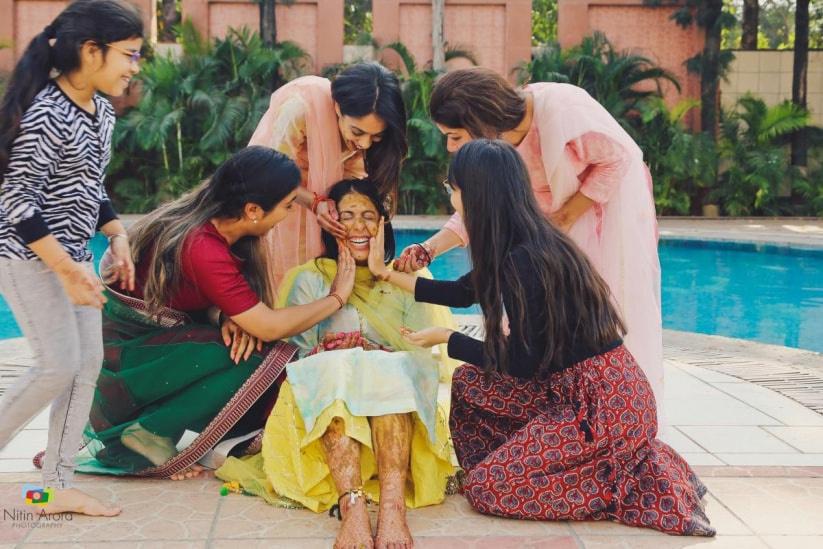 The Haldi is an intimate ritual, where your family and loved ones really pull out the stops in order to ensure that the apple of their eye (the Laadli/Laadla) is covered for their wedding day and their married life ahead. So, keep it so. Here are some things you (or your wedding planner) should keep in mind:
Keep the guest list in control - The bride/groom and their loved ones should be able to enjoy both the emotional and fun aspects of the day and shouldn't mind getting a little messy.
Choose your venue in line with your guest size - Outdoors is ideal, though the Haldi is often organised at home
Choose your decor, props and colour code - Yellow (naturally) works best for day functions, photographs and the mood of the day, but feel free to experiment
Create a Haldi Playlist - Add as many Bollywood numbers and Indipop tunes as you want. These will set the tone for the function and add to the overall fun vibe of the occasion.
The Haldi menu - Keep it light, high on beverages
Don't Forget The Tradition In Your Excitement About The Ceremony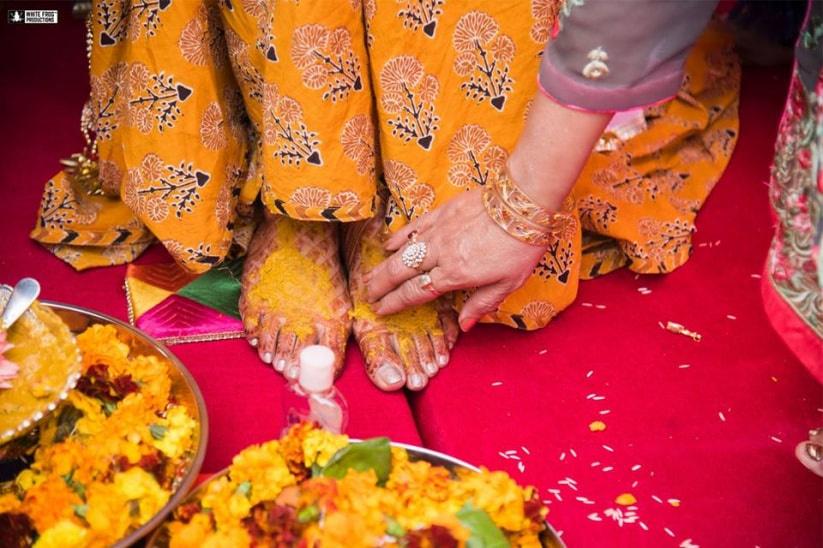 The Haldi ceremony is a beautiful mix of traditions and a fun day out. However, people often tend to ignore the traditions, in favour of a peppy round of fun. And while this isn't a bad idea, it may end up leaving the elders feeling left out or neglected. Here's how one can balance this:
Delegate responsibilities to your elders, in terms of planning the traditional ceremonies - they would know familial customs best.
Plan the first half of the event for the ceremonies, leaving plenty of time for dance, fun and music later
Check with your makeup artist on how much Haldi application is okay with their wedding makeup plans.
Things To Try On The Day Of The Ceremony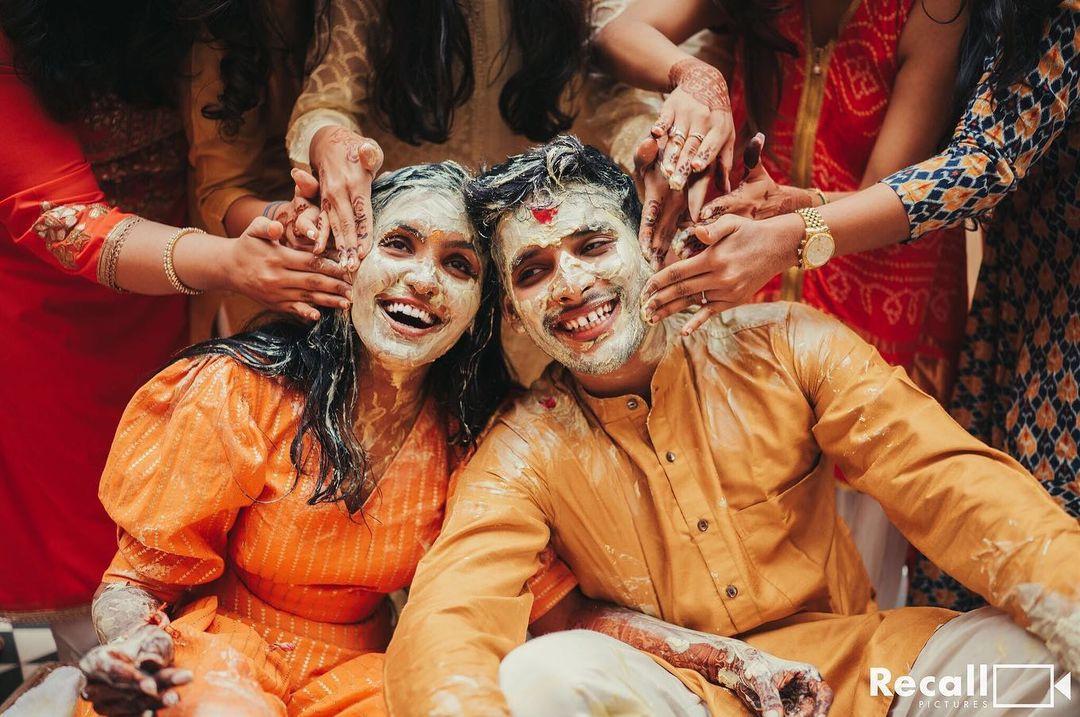 On the day of the Haldi ceremony, things may become a little overwhelming for the bride or groom. This is when they should let go and simply let the day go by. Here are some ways in which one can do that:
Take up an on-the-spot Holi or petal shower with flowers and colours alongside the bright yellow
Take a dip - especially if you're hosting a poolside Haldi ceremony
Have activities on the side - Think of a nail bar, fun games, a dance competition to keep the mood swelled
Pose - With elan - A Haldi ceremony is often the last time one can let their hair down with their loved ones. Make the most of it for your photos, wedding video and as a time-out, before the formal events.
Special notes - for your guests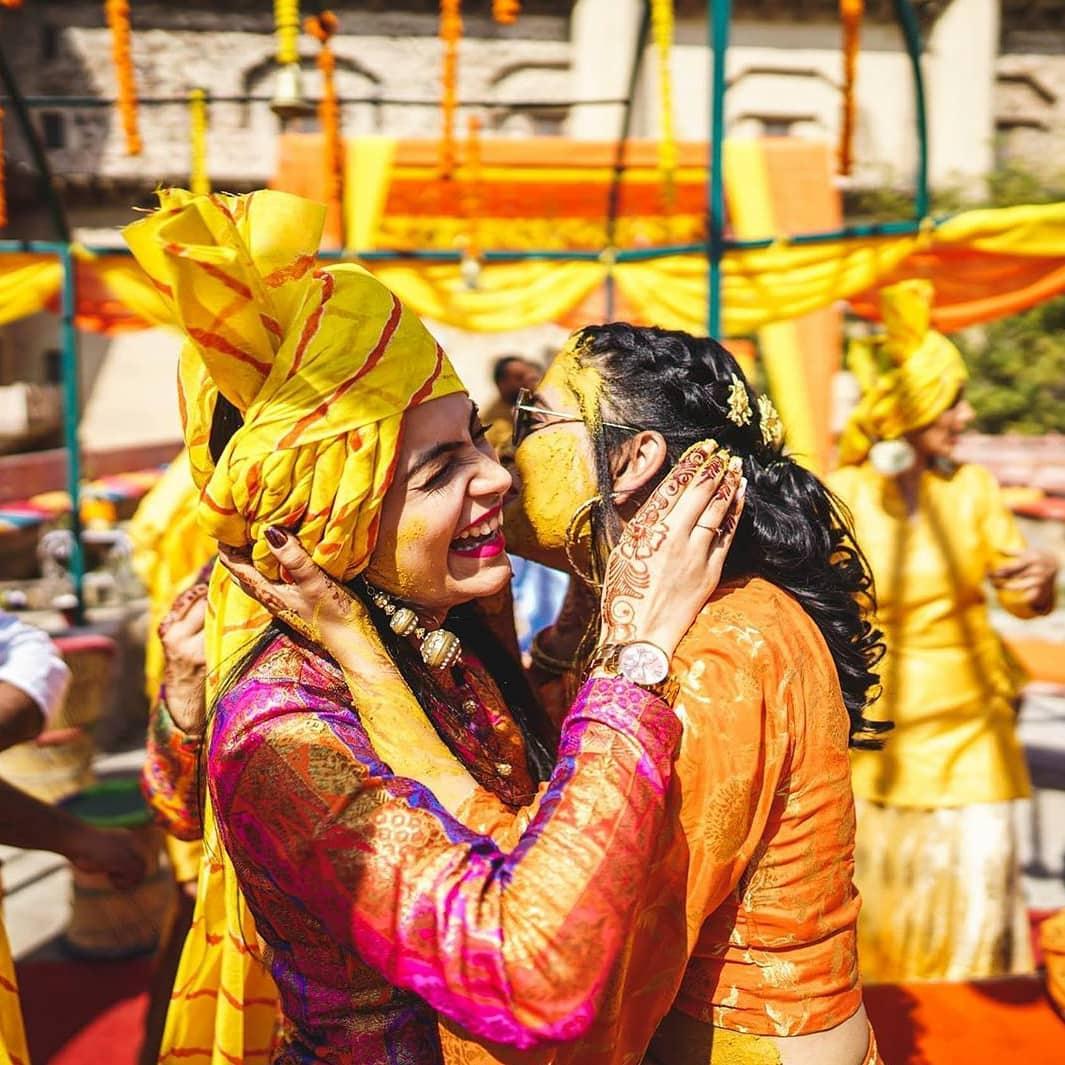 The guests for a Haldi ceremony deserve that special 'Thank You' for being with you on their special day. Leave these for them as:
Culinary Notes - Finger Food Is The Way To Go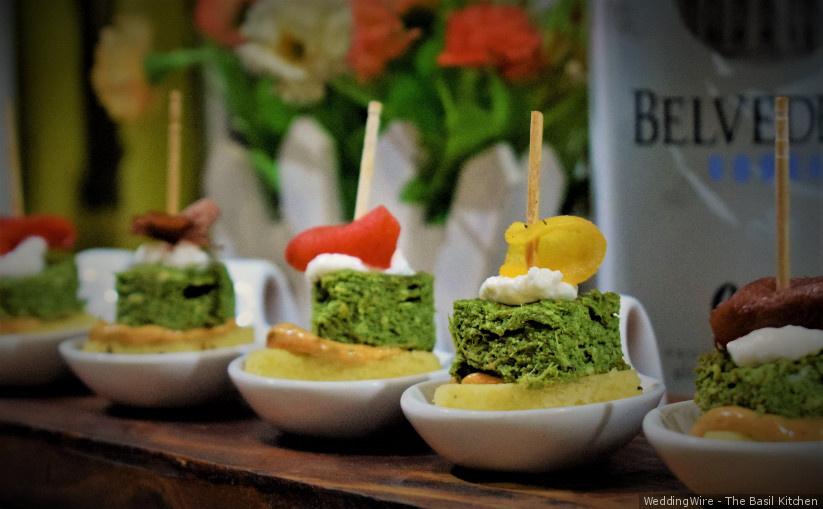 While we've already talked about planning an easy menu, this doesn't mean that you provide forgettable fare. Plan the Haldi ceremony menu around visually appealing snacks, beverages and sweet bites that anyone can pick up and munch while they're having fun with the Haldi paste. You can add Kulfi and other Desi icecream variants for the sweltering summers or hot cups of masala tea for a wintery wedding.
Get Those Perfect Pictures - Your Wardrobe Matters Too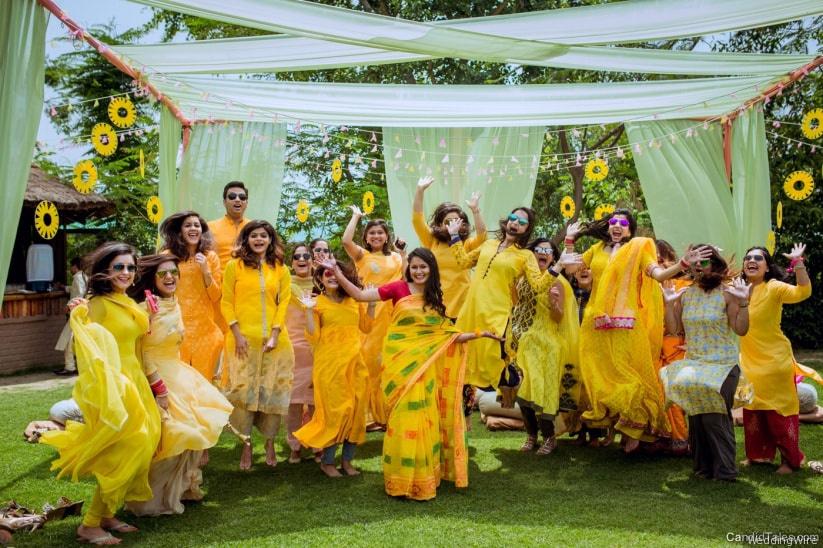 Perhaps one of the most important things to consider when you plan to make your Haldi ceremony a smashing hit. Every eye is on the bride and the groom and what they are wearing. So make sure that your Haldi dress is worth their time and a second look too! Thanks to the millennial era you have a wide range of outfits to choose from. Be open to new ideas. Try out a few outfits before you finalise the one that does the most justice to your personality. Add some quirky accessories for that extra pop of colour and spark!
Haldi ceremony is one of the most looked up to pre-wedding ceremonies because it promises an endless riot of fun and laughter. Haven't you waited all your life to attend your BFFs Haldi ceremony so you could smear the turmeric paste all over her? We sure have! Take inspiration from these stellar ideas and take your function up a notch. Trust us, it will be a ceremony none of your guests will be able to forget for some seasons to come. Bend the rules and have some fun!
Did you take notes for planning your own fun and exciting Haldi ceremony yet? Do share your thoughts in the comments below.