Top 10 Animated Wedding Invitation Creators That Have Our Heart
Want something different and out of the box for your wedding celebrations? Check out our list of top animated wedding invitation companies to make your festivities one of a kind.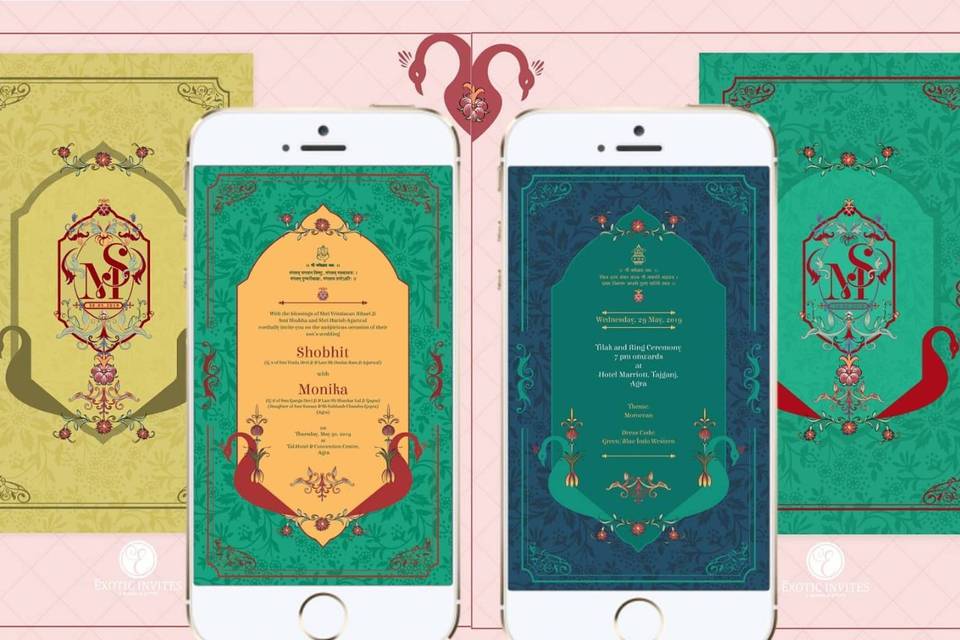 From choosing the perfect venue to host all your wedding celebrations to getting the right kind of decor to transform your festivities, a lot goes into making the biggest celebration of your life one of a kind. And the first and foremost step that you should take is choosing the right kind of wedding invitation that not only reflects your personality but implore your guests in the most unique manner to come and be a part of your wedding day. From the traditional paper invites to boxed invitations, the concept of wedding invites has transformed tremendously and a format that has our hearts definitely has to be the most creative animated wedding invitation.
From beautiful caricatures to portraying your love story in the most interesting manner, animated wedding invitation not only has an edge but also something out-of-the-box that you should include in your wedding checklist. You can go green with online wedding invitations and reach a far more number of guests in the most hassle-free manner. Not only these creative companies can provide you with cute save-the-date videos but also unique Whatsapp marriage invitation ideas that you can't get enough of.
To help you choose the best of the best creators who can provide you with not only a gorgeous animated wedding invitation but also ensure that your wedding invite is extraordinary, we have created a list of top ten animated wedding invitation companies that you should check out before finalising the biggest piece of your wedding festivities. Your wedding invite is the first thing your loved ones and guests will get to see as a glimpse to your big day and therefore we can help you choose the most wonderful animated wedding invitation for your celebrations.
Bulbul Bhansali Digital Invites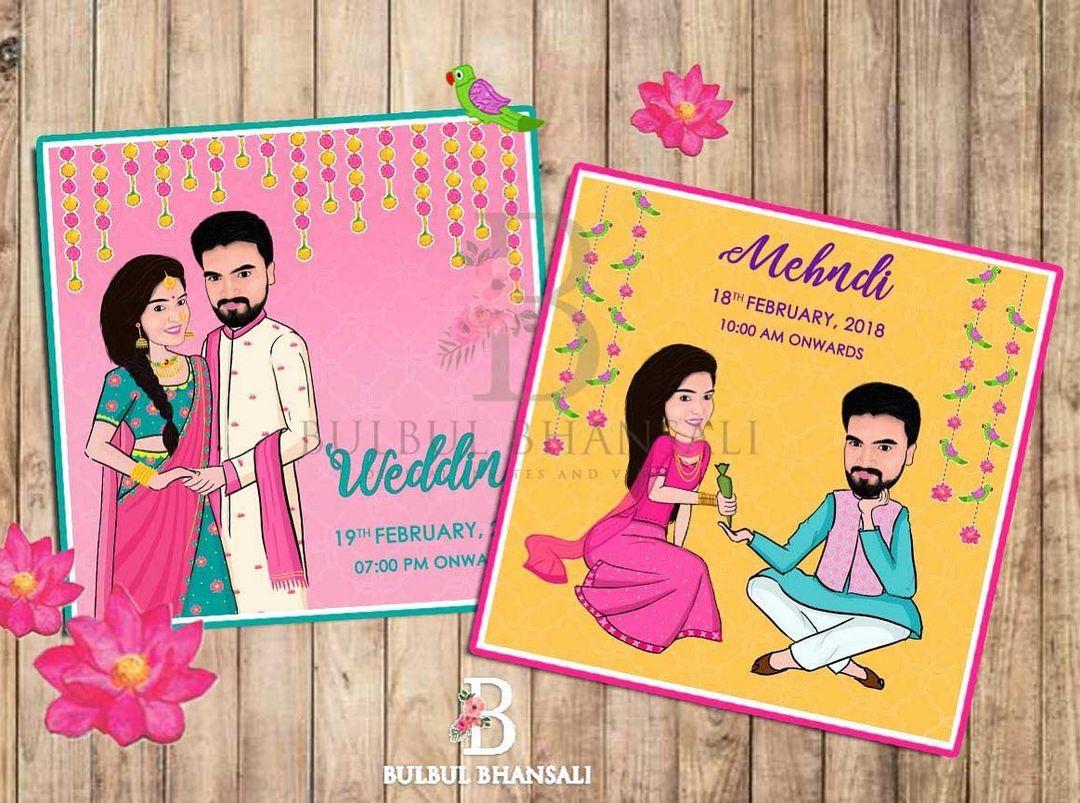 A budget e-invite creator who can provide you with an amazing animated wedding invitation has to be Bulbul Bhansali. She has an extensive catalogue that you can take as a reference and get your wedding invites customised as per your wishes. She specialises in creating beautiful animated couple portrait invites that will add a fun element to your wedding invitations. Whether you are looking for impressive save-the-date options or a creative Whatsapp animated wedding invitation, you can get it all here.
Wedding Wishlist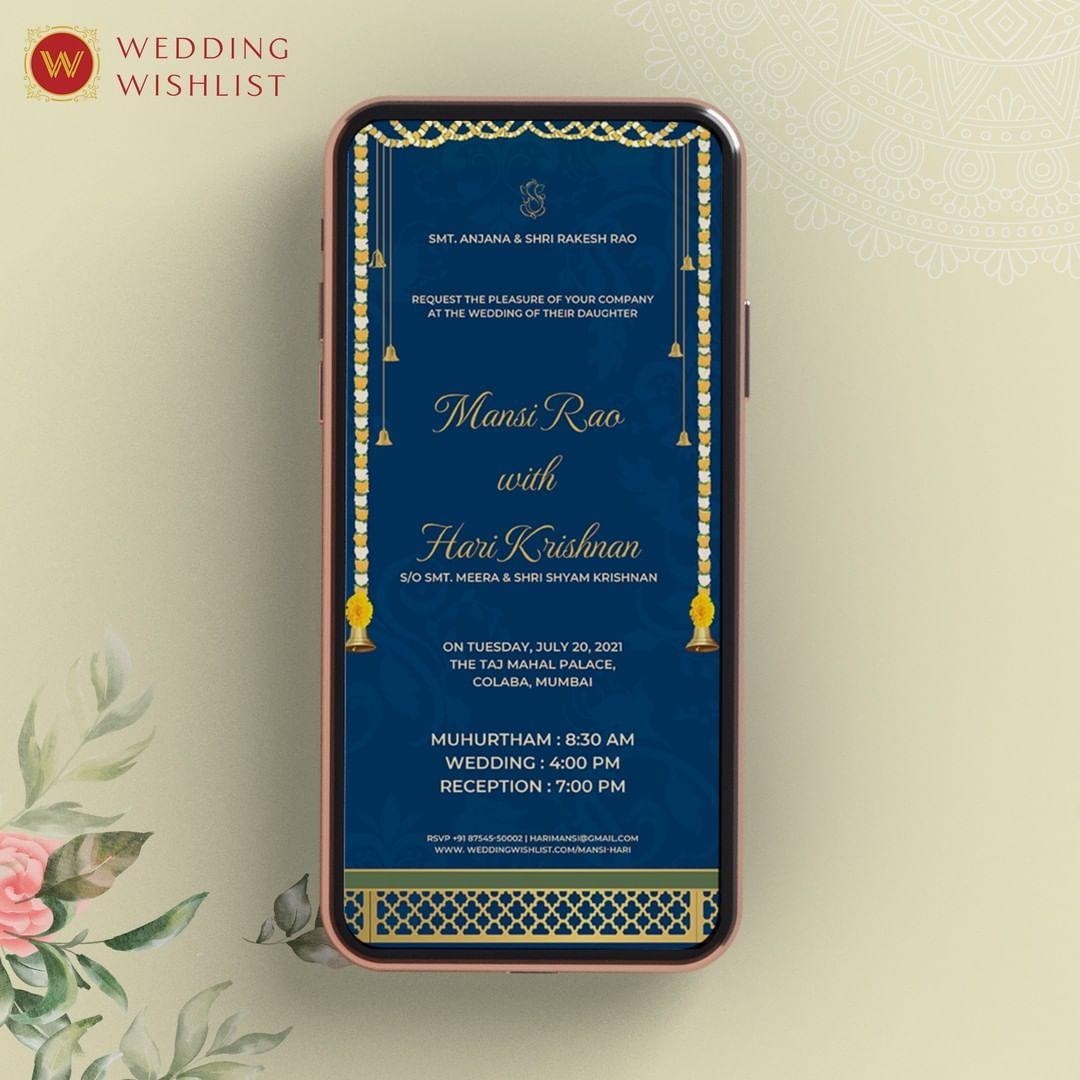 Image Courtesy - Wedding Wishlist
Making weddings digital and environment-friendly, Wedding Wishlist is a company that provides stunning animated wedding invitations for you to choose from. Whether you are willing to try a creative concept for your wedding invitations or just looking for artistic templates that you can edit with your wedding information, Wedding Wishlist is the choice that you should make. From providing you with traditional wedding invites to video, digital and animated wedding invitations, you will be spoilt for choices.
The Murphy Studio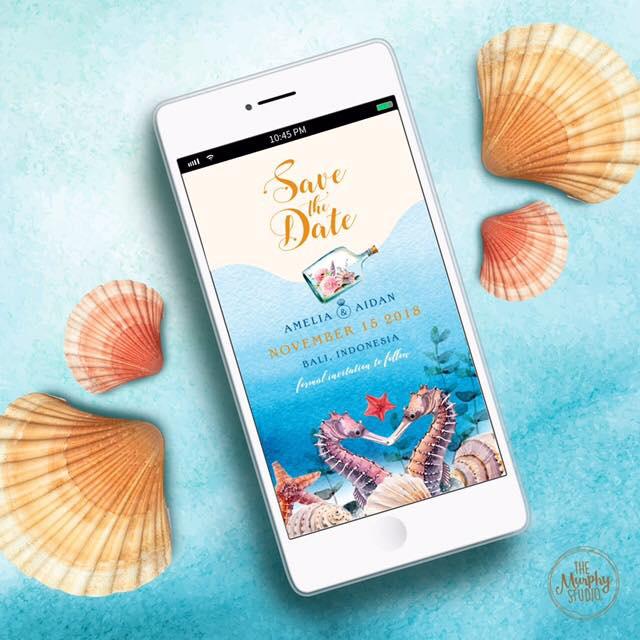 If you are looking for a quirky animated wedding invitation to announce your big day, then there can be no better than The Murphy Studio. They work with personalised e-invites keeping the smallest detail in mind and create an artistic wonderland for you that will leave you in awe. They can create beautifully animated wedding invitations just with your choice of theme, your story or your favourite place. All of their wedding invites are customised and therefore require time to provide you with the best designs.
Customizing Creativity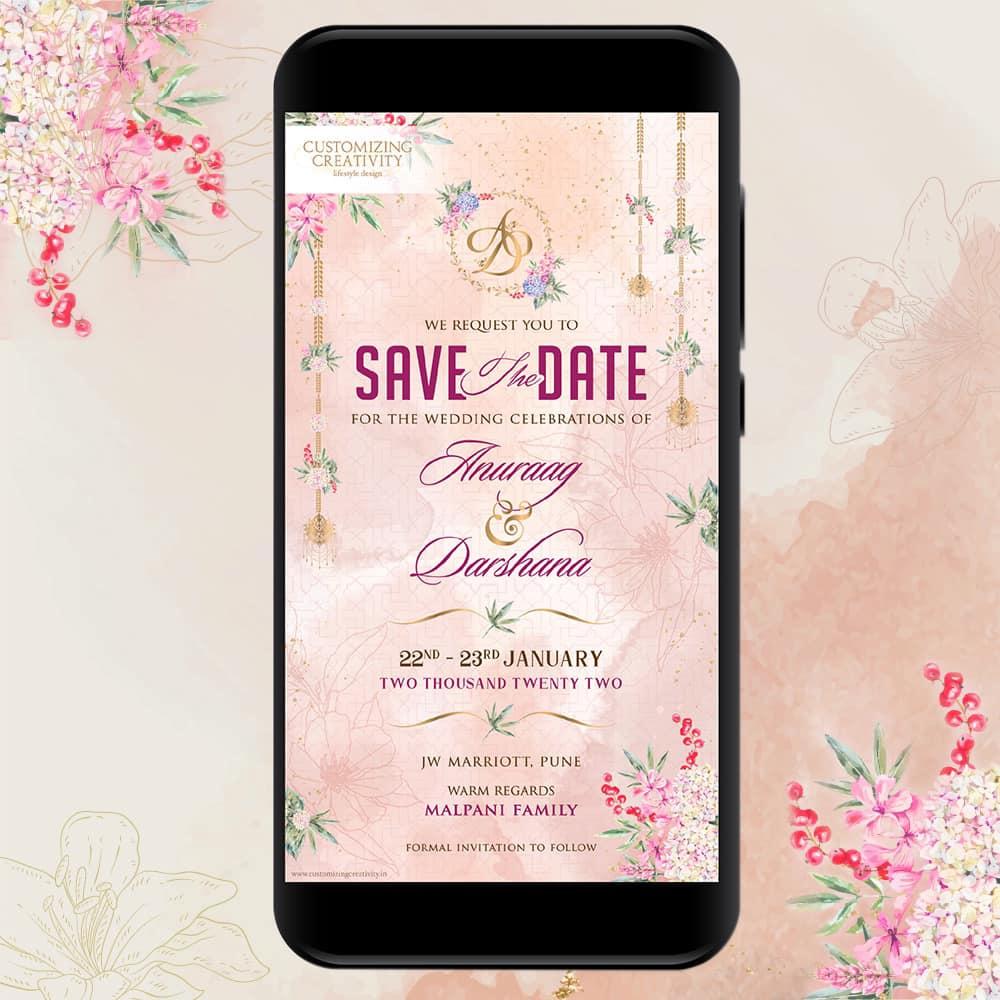 If you want an amazing animated wedding invitation to be created with the love story you share with your partner, choose Customizing Creativity to announce your happy beginnings. The brainchild of a couple, they work with luxury wedding stationery and stunning wedding invites that are personalised as per your choices. From theme-based animated wedding invitations to wedding invitation email templates, they can provide it with all to you.
Pink Whistle Man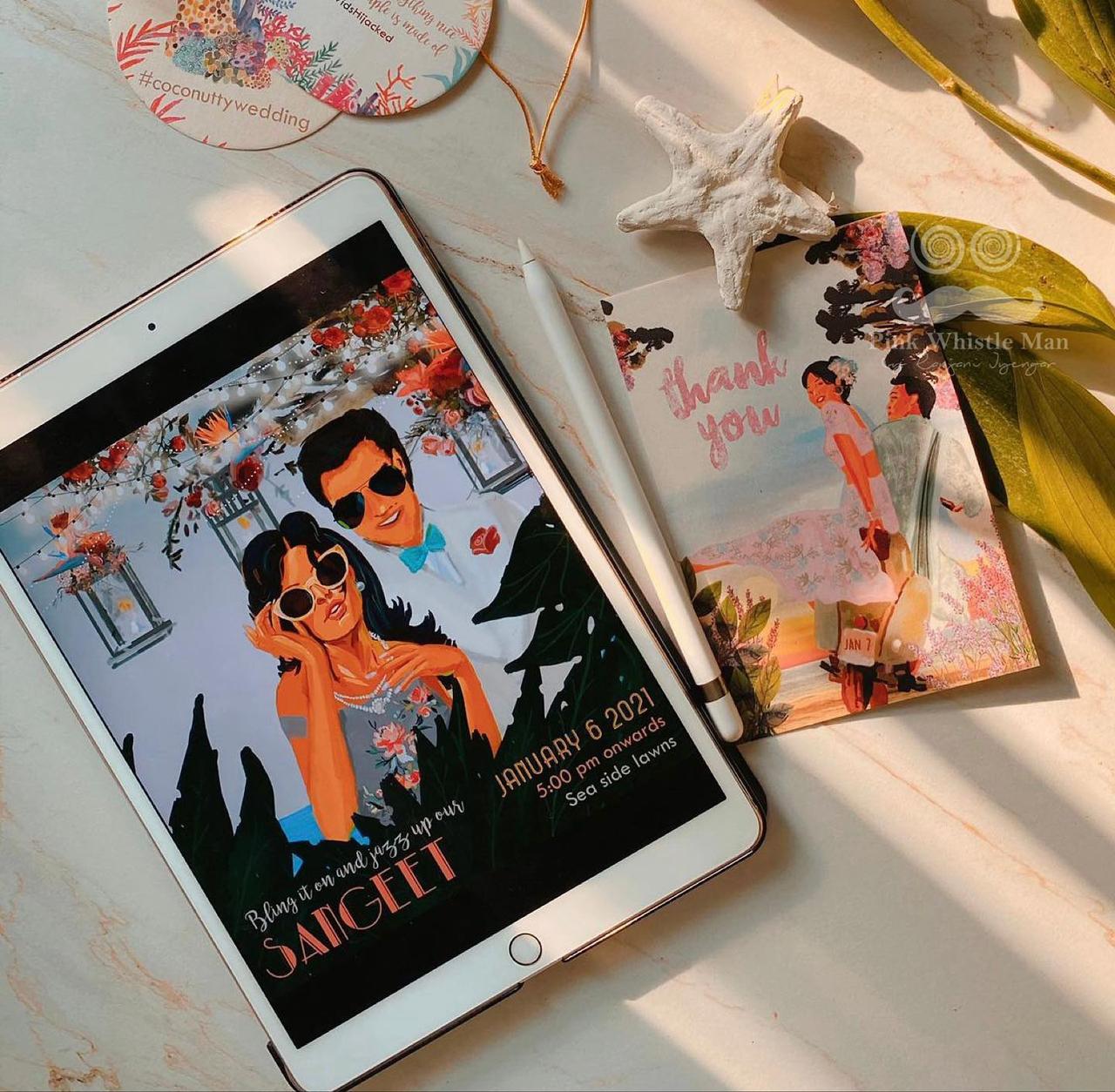 An animated wedding invitation company that is highly recognised for their fun and creative wedding invites has to be the Pink Whistle Man by Ranjani. They have aced the wedding invitation's game and can provide you with quirky, artistic and theme-based invite options. Specialising in animated wedding invitations, they go out of the traditional way to provide you with wedding invites and save the dates in the form of boarding passes or passports as well.
Perfect Invites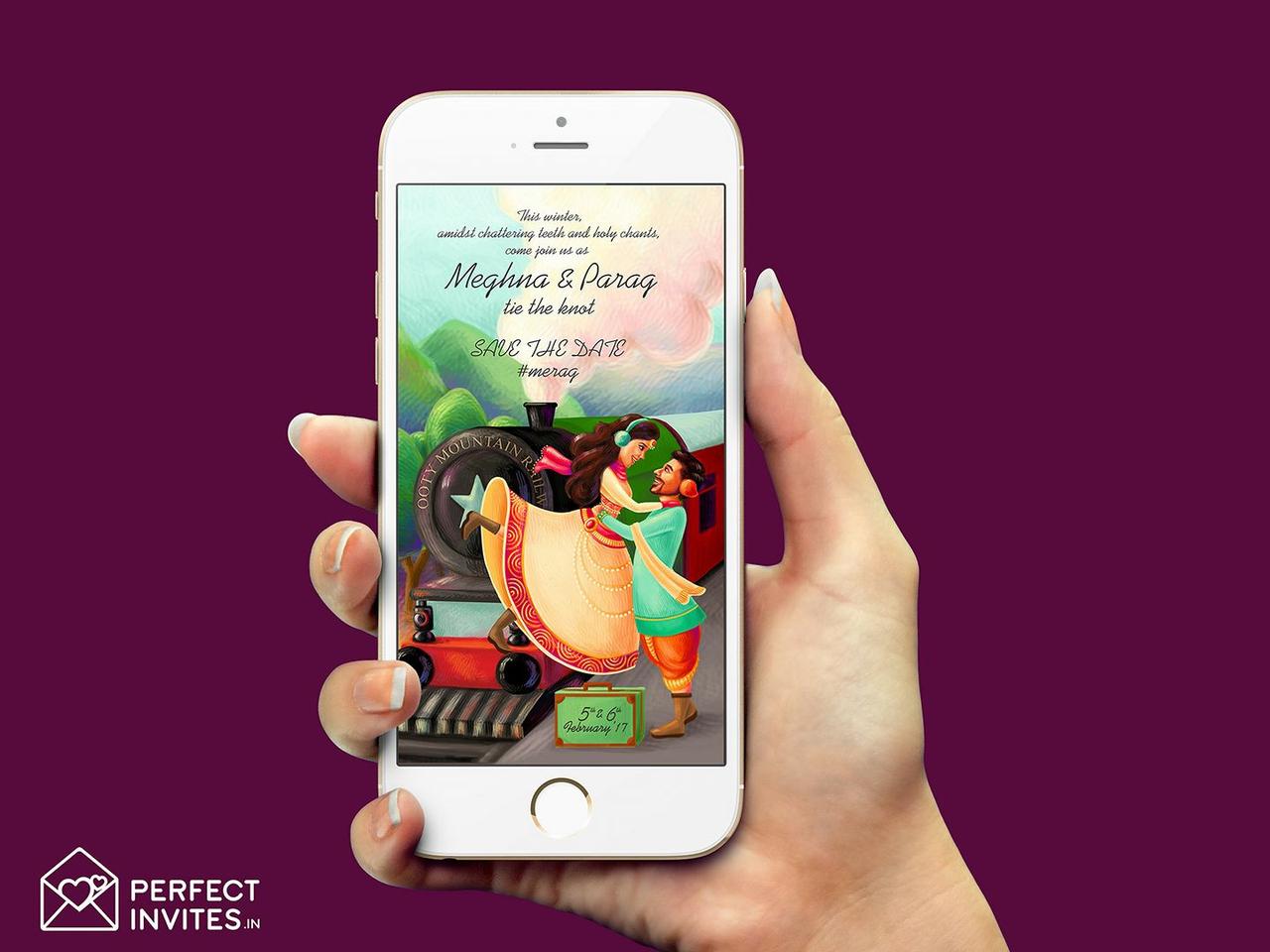 From telling your love story in a creative manner to adding artistic elements of transforming you and your partner into quirky caricatures, the team of Perfect Invites will ensure their animated wedding invitation leave you mesmerised. All you have to do is share your story details or ideas with them and they will do the rest. From adding the smallest detail to making your animated wedding invitation as per your wishes, your can be sure that your wedding announcements by the Perfect Invites will be one of a kind.
Studio Works Co.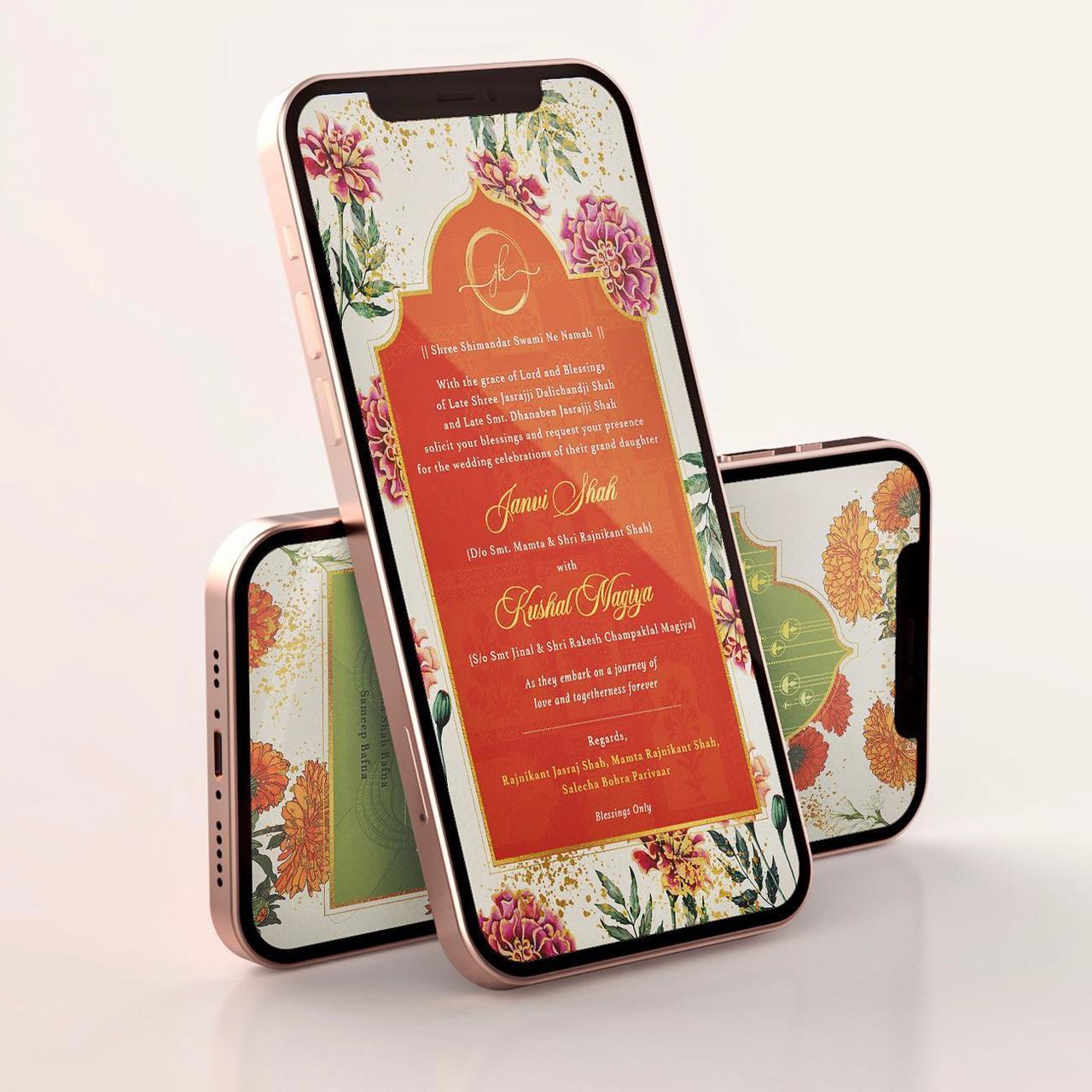 Ranked among one of the best companies for animated wedding invitations in India, Studio Works Co. has a beautiful portfolio of simple yet creative wedding invites. From the traditional designs to quirky caricatures, they can create your wedding invites just the way you want, while ensuring that it's absolutely environment friendly as well. Ditch the conventional wedding invites and make a statement with out-of-the-box animated wedding invitations by their skilled team.
Happy Inviting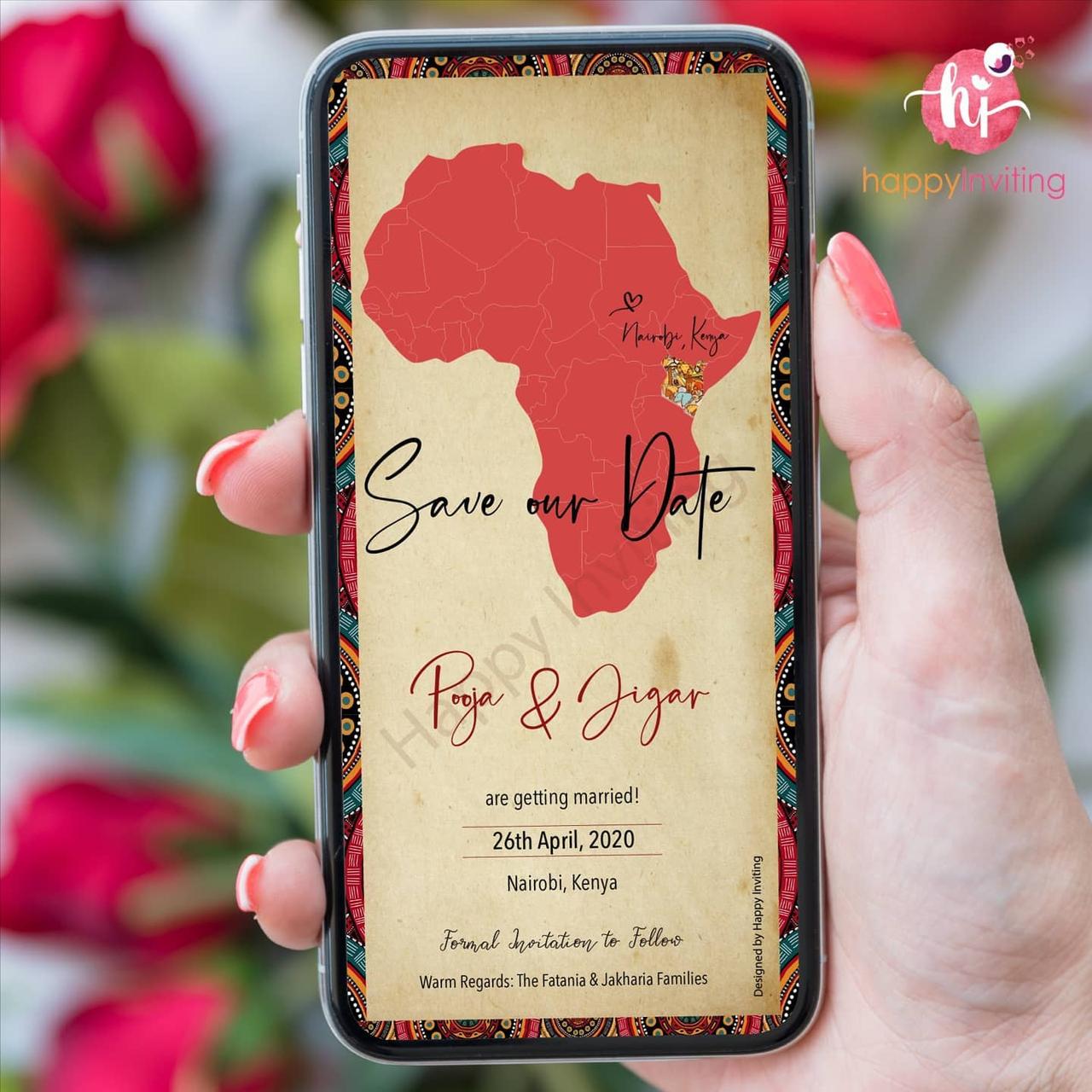 If you are looking for animated wedding invitation artists whose designs are much simpler and they bank on evergreen layouts and themes, then Happy Invites should be your choice. Their digital, video and animated wedding invitations are classy and budget-friendly as well. With their distinctive charm and a lot of floral statements, their beautiful designs will definitely leave your guests in awe.
Culture Curry Art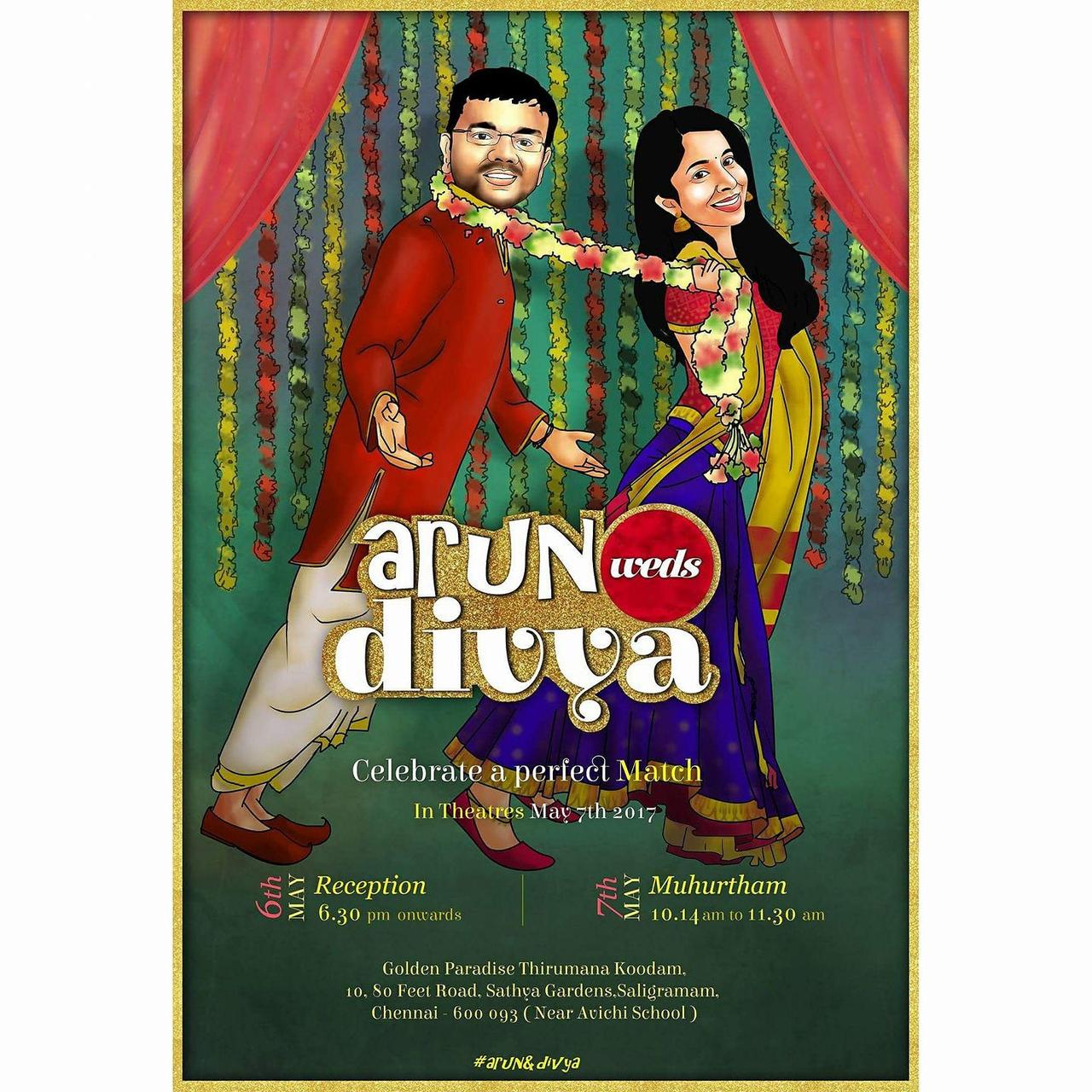 Image Courtesy - Culture Curry Art
Want your animated wedding invitation with a pinch of desi culture? Book Culture Curry Art right away! They have created some of the best and most quirky wedding invites with out-of-the-box concepts. Whether it's the Bollywood style or your favourite TV series, they can create crafty animated wedding invitations for you and your partner that you will absolutely adore. Creating innovative masterpieces for all of their clients, their expertise lies in creating beautiful animations and caricature characters.
Shailly Gajjar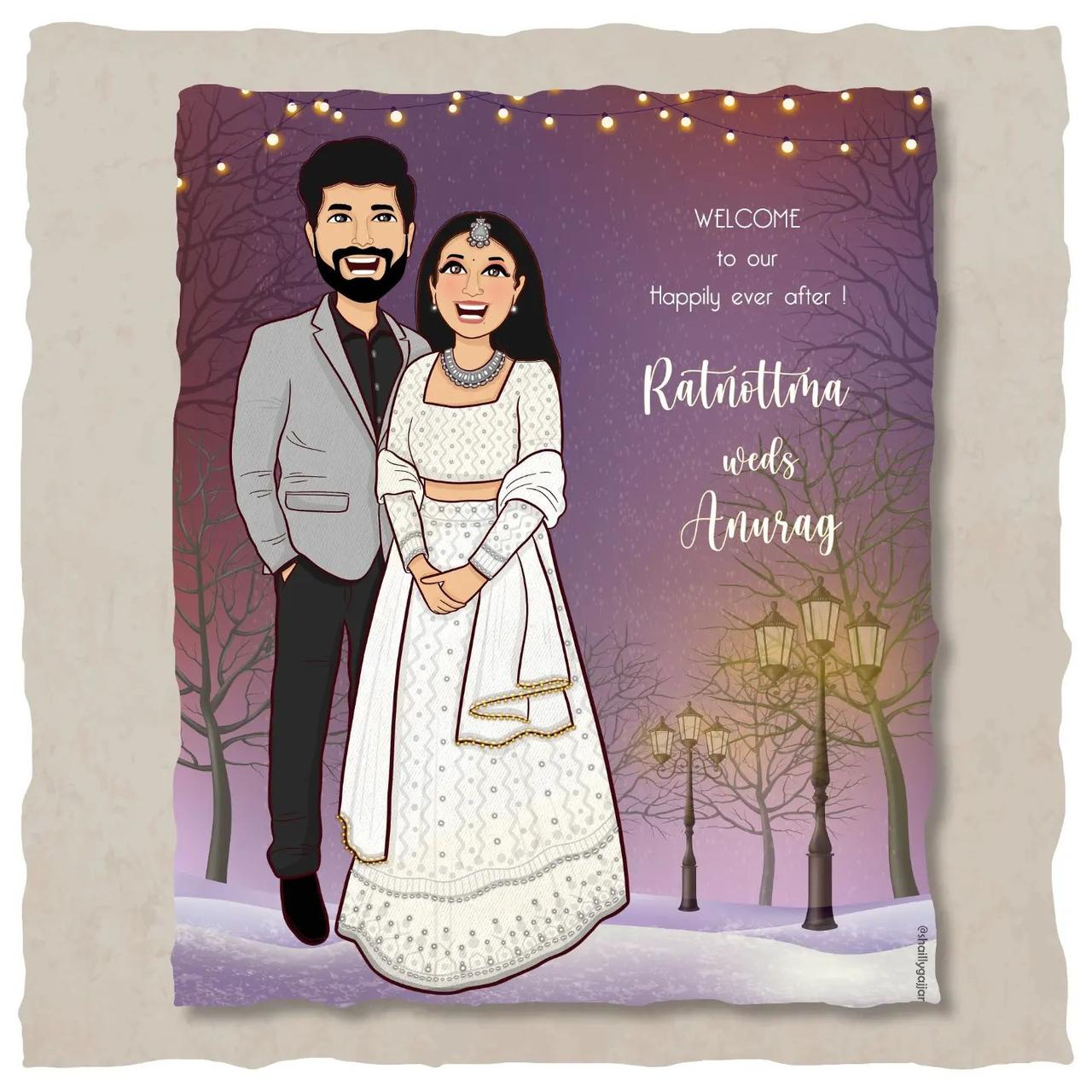 Another skilled artist who creates wonderful animated wedding invitations has to be Shailly Gajjar. From taking care of even the most minute detail in her designs to adding life and charm to her wedding invites, her skills are beyond compare. With perfection and intricacy in her art, she will weave your beautiful story with magic and elegance that will bring all the emotions to rise.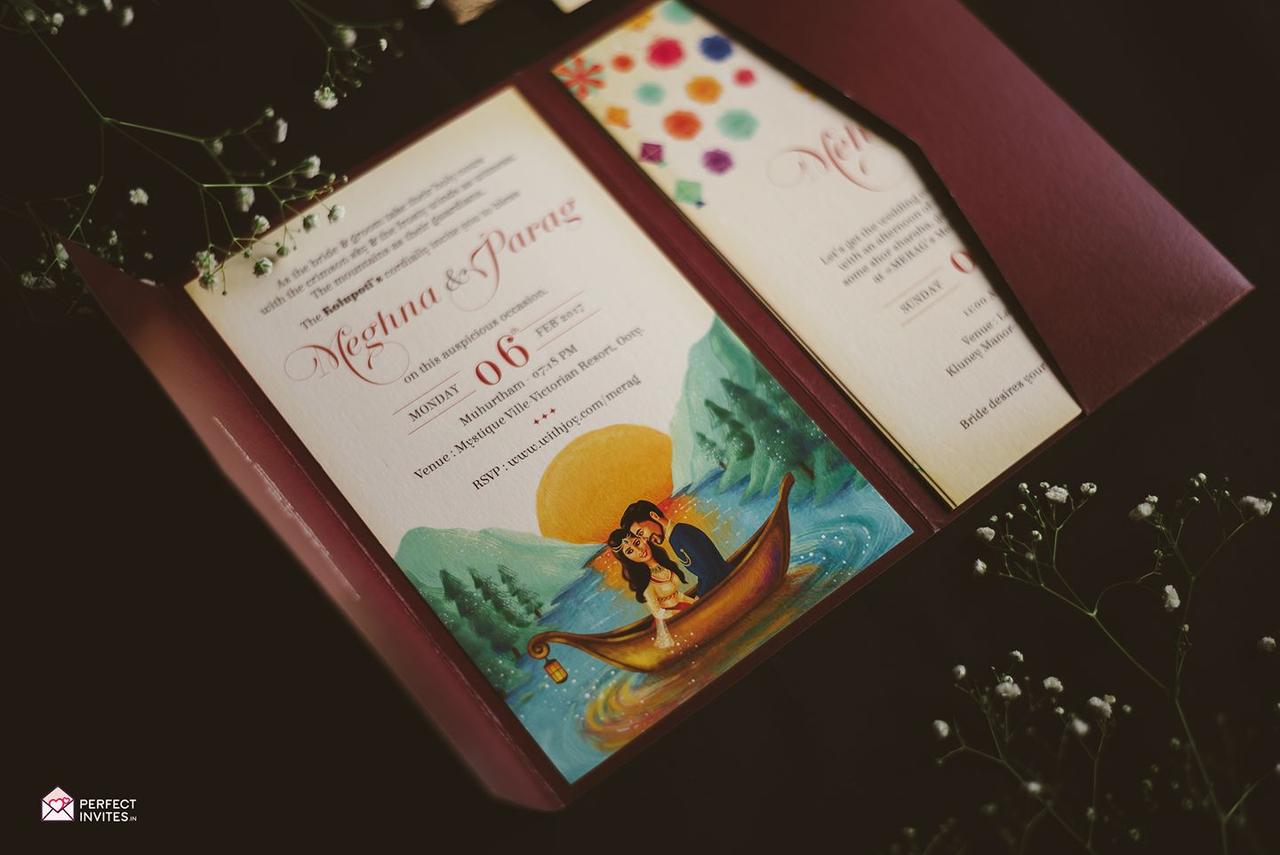 Wedding invitations can weave a beautiful story that you can share with your loved ones or they can be a quirky wedding invite that can leave your guests guessing about what's to come. Having an animated wedding invitation is the perfect way to ease up the impending anxiety that comes with your big day. From adding a fun element to being equally informative, an animated wedding invitation is a perfect choice for all millennial couples who want something different for their wedding festivities. An animated wedding invitation can be customised and personalised just the way you want, by adding beautiful love quotes or sharing the story of how you two first met, no matter what detail you choose to add, you can be sure that it will leave all your guests in a gush.
Which one of these amazing animated wedding invitation artists would you choose for your big day? Do tell us in the comments below!
Top Blogs on WeddingWire India