Free Wedding Invitation Templates: 5 Top Websites for Design
Did you know you can customise free wedding invitation templates as per your wedding theme and choose 'the one' invitation for your D-day? Find the top websites that offer these marriage templates for free here.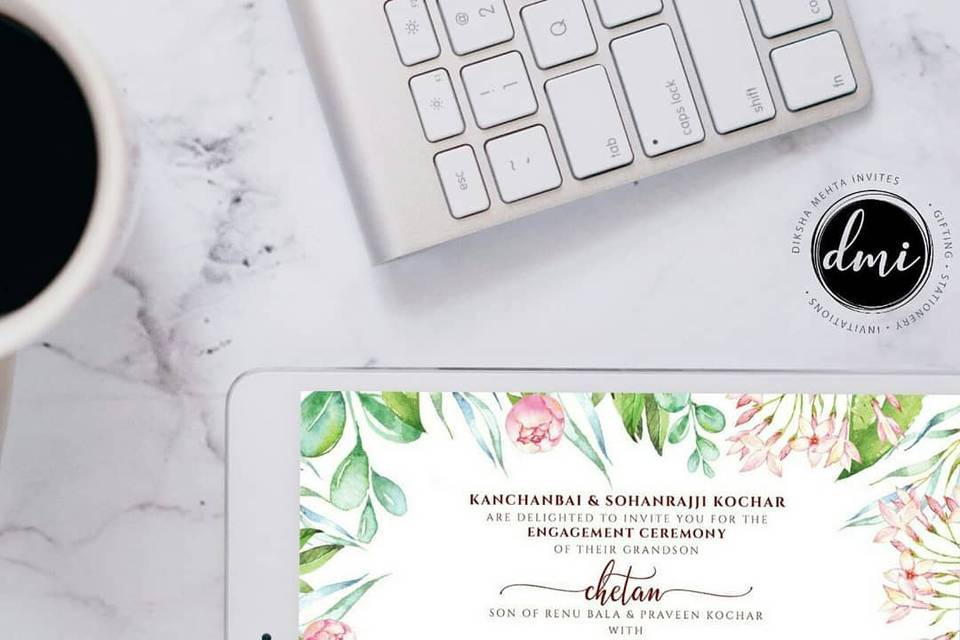 Of the many things the year 2020 has taught us, going digital because it's the need of the hour and staying Digi-locked for the love of it has to be one of the most convenient lessons. We have all seen Save the Date templates as Whatsapp wedding invitation or wedding invitations on mail before, but 2020 hit us differently. We are no longer talking about 'Save the Dates' only - we are saying go digital with wedding invitation templates that are designed to complement your couple personality and likings.
Couples who planned an elaborate wedding, got their digital wedding invitation templates designed by the pioneers of the industry. Influential wedding invitation designers in India like Puneet Gupta, Diksha Mehta, Izhaar Core Designs, EDC etc created iconic digital wedding invitations with thematic templates for their clients.
You can also head to the top websites that provide several free wedding invitation templates and pick the marriage invitation template of your liking. Find our favourite picks to create quirky wedding invitations with a creative Indian background or a modern and minimalistic design below -
Beautiful Wedding Invitation Templates from Greetings Island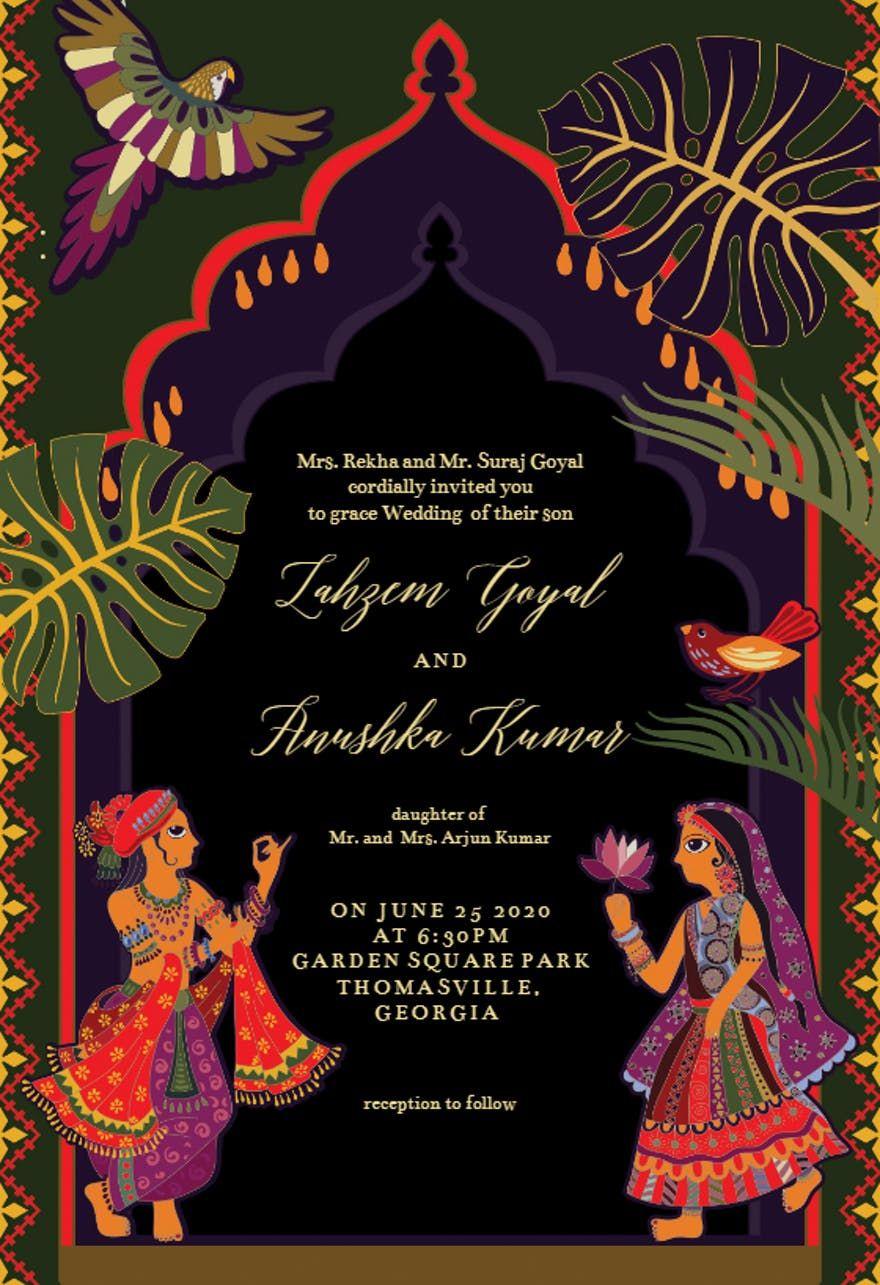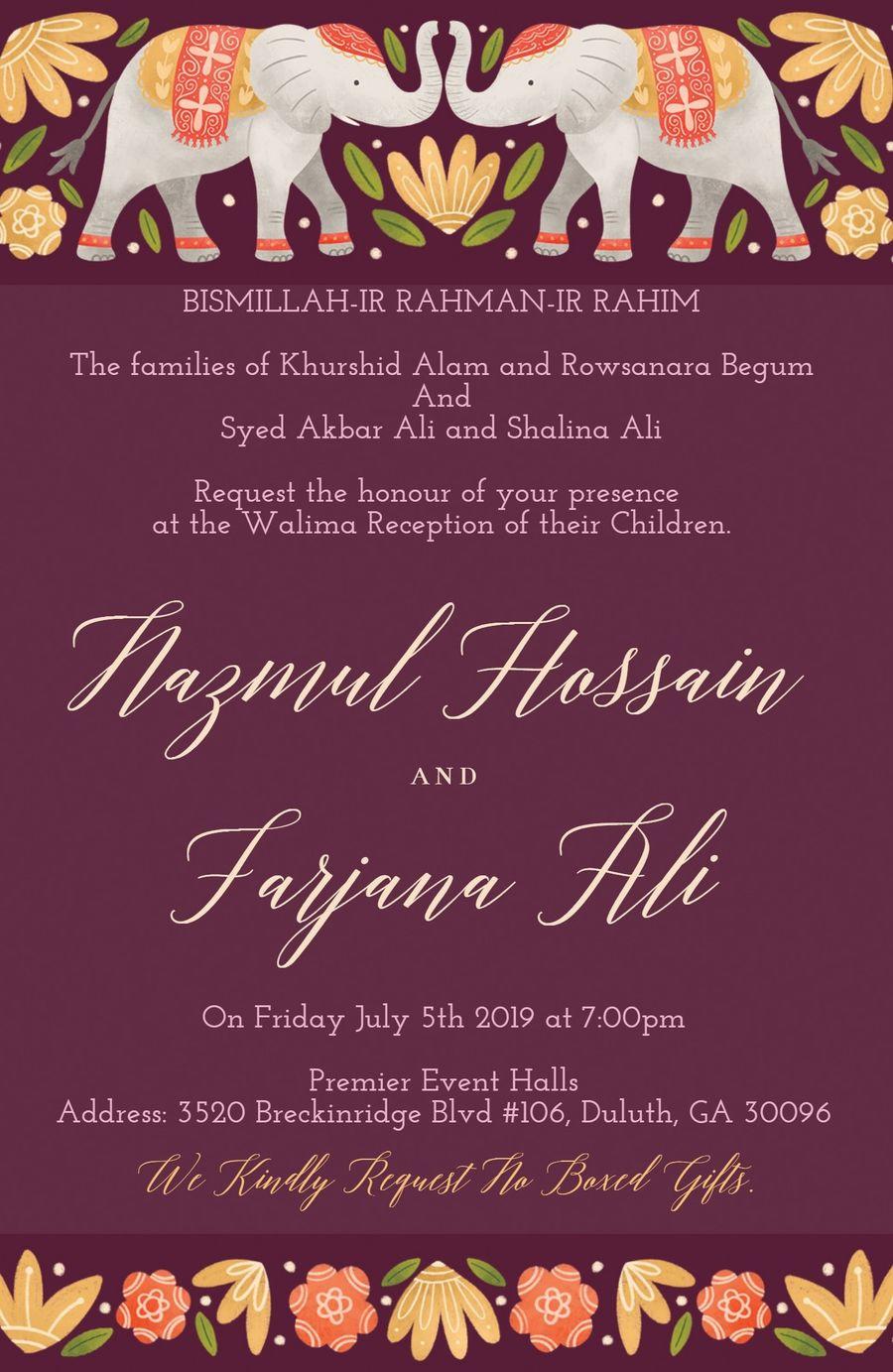 From birthdays, to weddings to baby showers, Greetings Island helps you create invitation templates for most the important milestones of your life. You will find an array of free marriage invitation templates here traditional as well as modern and simplistic backgrounds. Browse through their collection and choose from templates that are in vibrant colours with floral, tropical details making them look totally Pinterest-y. Multiple customisations are also available to make these wedding invitation templates perfect as per your wedding theme. The website offers you online design tools to add the most important element of personal touch to your wedding or reception invitation templates.
Creative Free Wedding Invitation Templates on Canva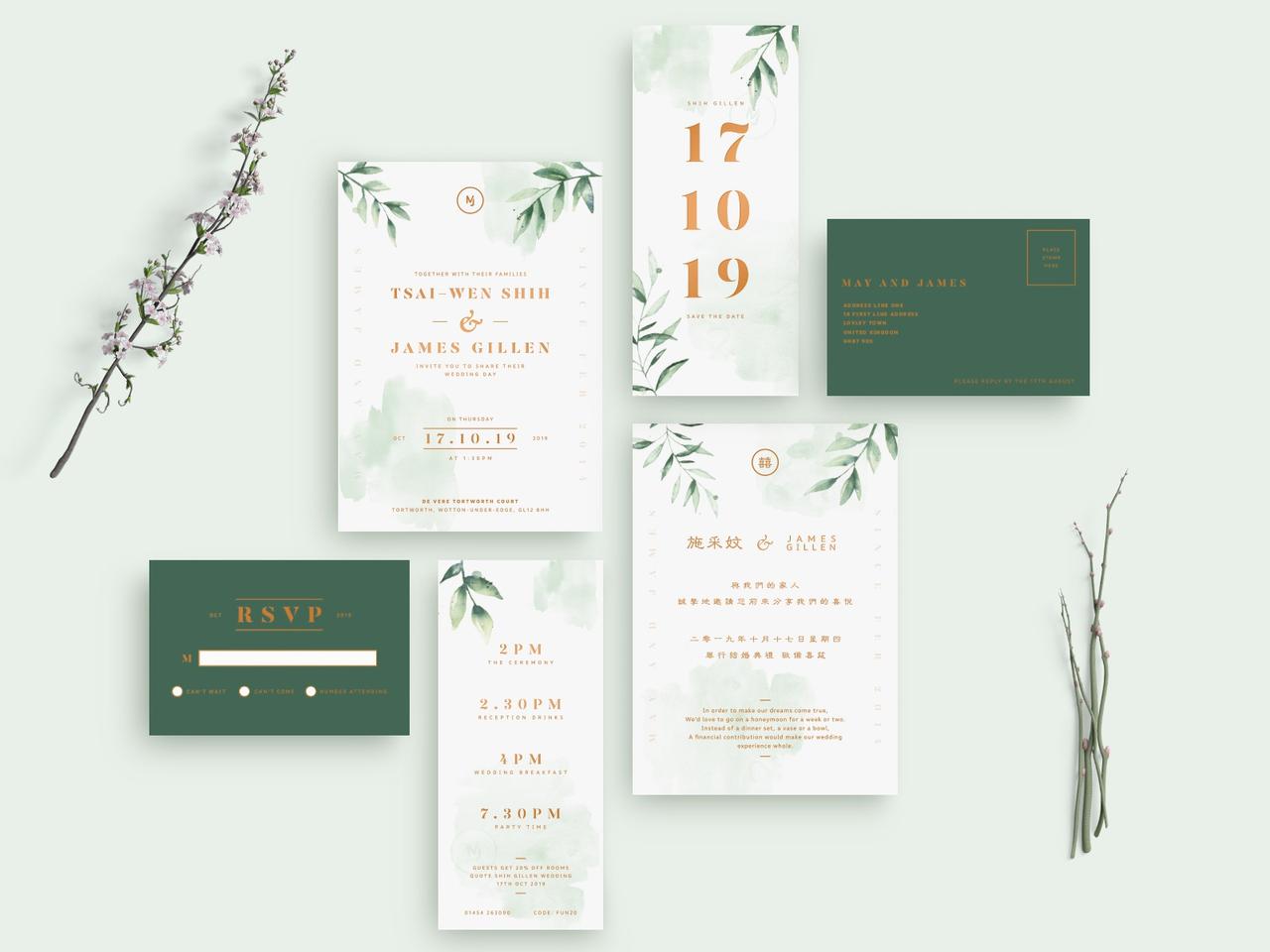 One can very easily call Canva the one stop shop for all their template needs - weddings don't fall far off the tree. While you might have used Canva innumerable times to create that perfect 'Instagram post'/ poster/ brochure and more, you can also use the same platform for free to create your wedding or wedding reception's invitation cards online. The wonderful wedding template designs on Canva can also be availed through their app. On this website, you can create your own template putting literally any element you want. They provide you with cool backgrounds and various colour customisations. You can choose colours that fit your wedding theme or your outfits or even your favourite colour. You can choose available templates and customise them or start off with a whole new template of your own. You can add your own personalised elements like photographs, signatures, zodiac signs or any other symbol that adds your special individual touch to your wedding invitation template.
Wedding Template Designs on Adobe Spark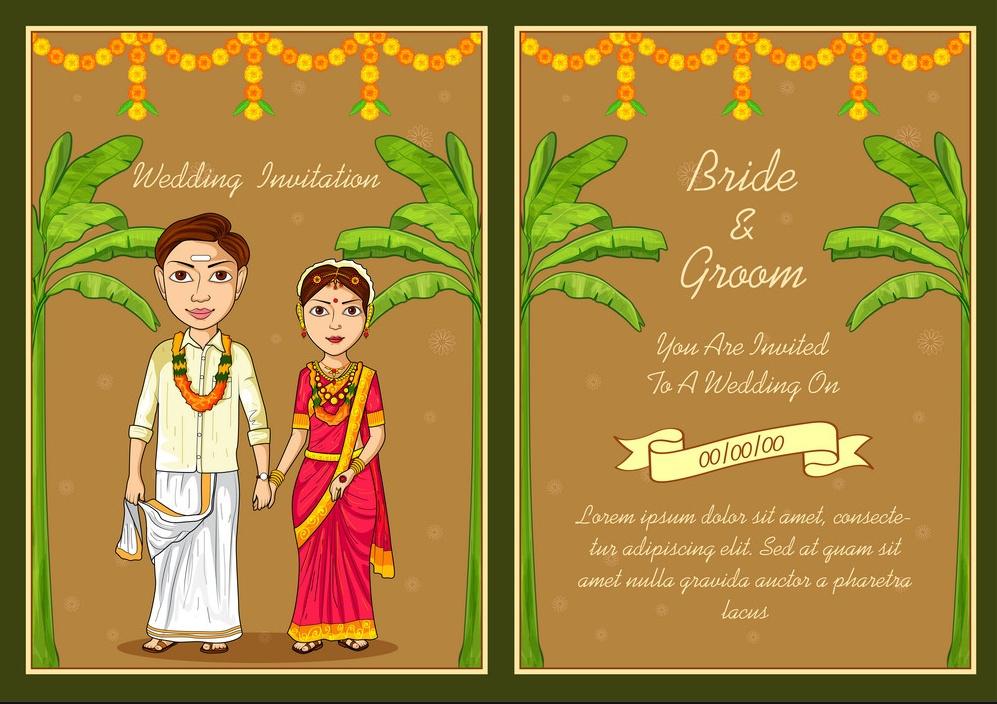 We know the name suggests otherwise, but Adobe Spark is not all paid and expensive. The platform also offers a handful of extremely creative Indian wedding invitation templates that are perfect for couples who are looking for sustainable ways to plan their wedding.
Once you log in to Adobe, the website offers various templates for you to choose and edit as per your preference. You can also create your wedding invitation from the scratch with your choice of images, content, text format, font size, colours and more.
Wedding Invitation Templates on PosterMyWall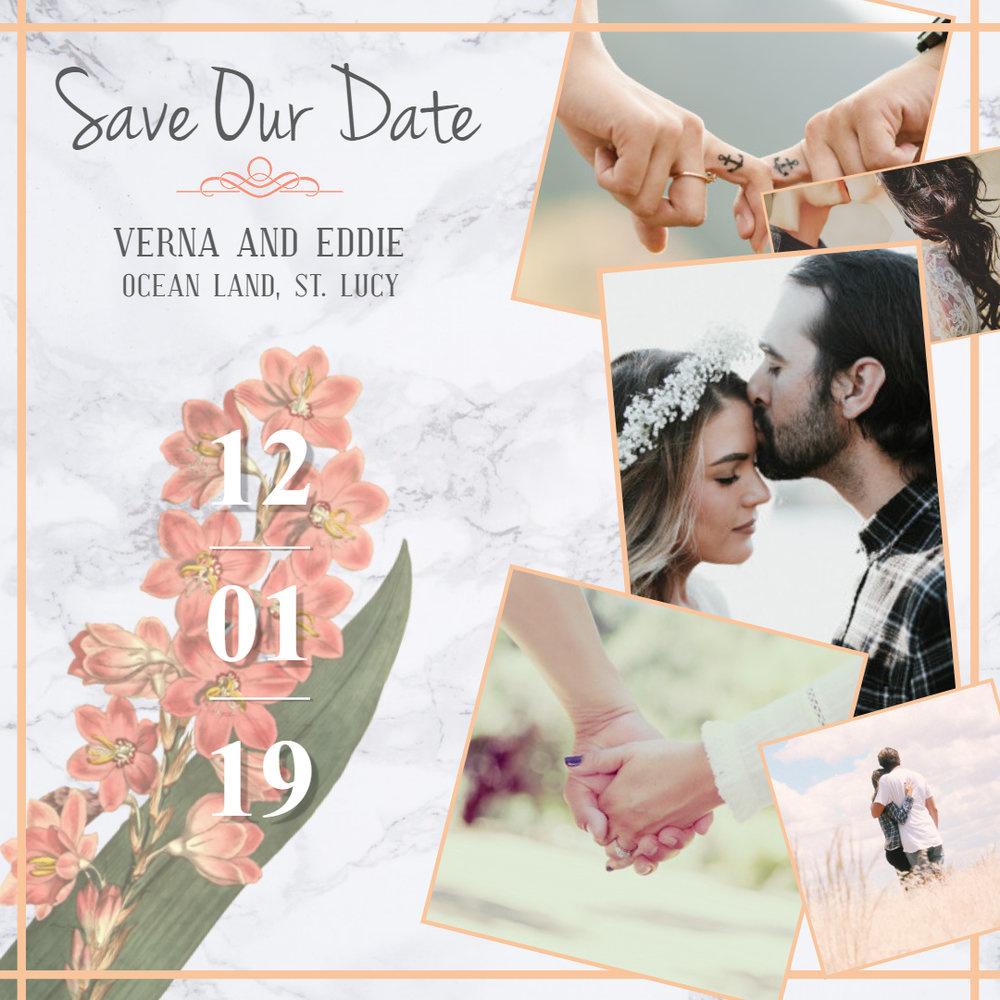 PosterMyWall offers a perfect solution if you want to Personalise, Print or Share your wedding invitation card online. With over 4700+ marriage invitation templates inclusive of Save the Date cards, wedding posters, and Thank you cards, PosterMyWalls has an array of colourful wedding invitation templates. From quirky to traditional, you can find various designs and create a thematic series of invitation cards for your wedding day.
Edit the templates and give the designs a change that suits your unique couple personality. You can also find templates here for your other wedding events like mehndi or reception party.
Pretty Marriage Invitation Templates From Evite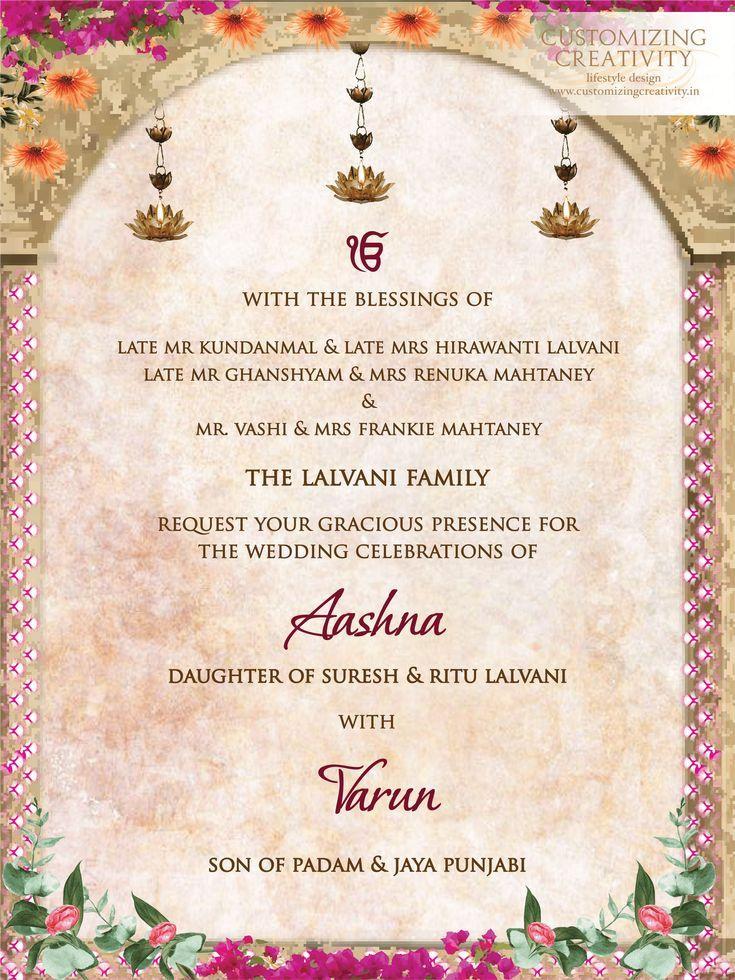 Evite is one of the top websites that lets you designs e-invitation cards for free. You can add details like event type, event title, date, time, location, contact details, etc. on the chosen template of your choice. The best part is you can add meal options and a 'what to bring to the wedding list' as well - these lists work perfectly when you are planning a destination wedding.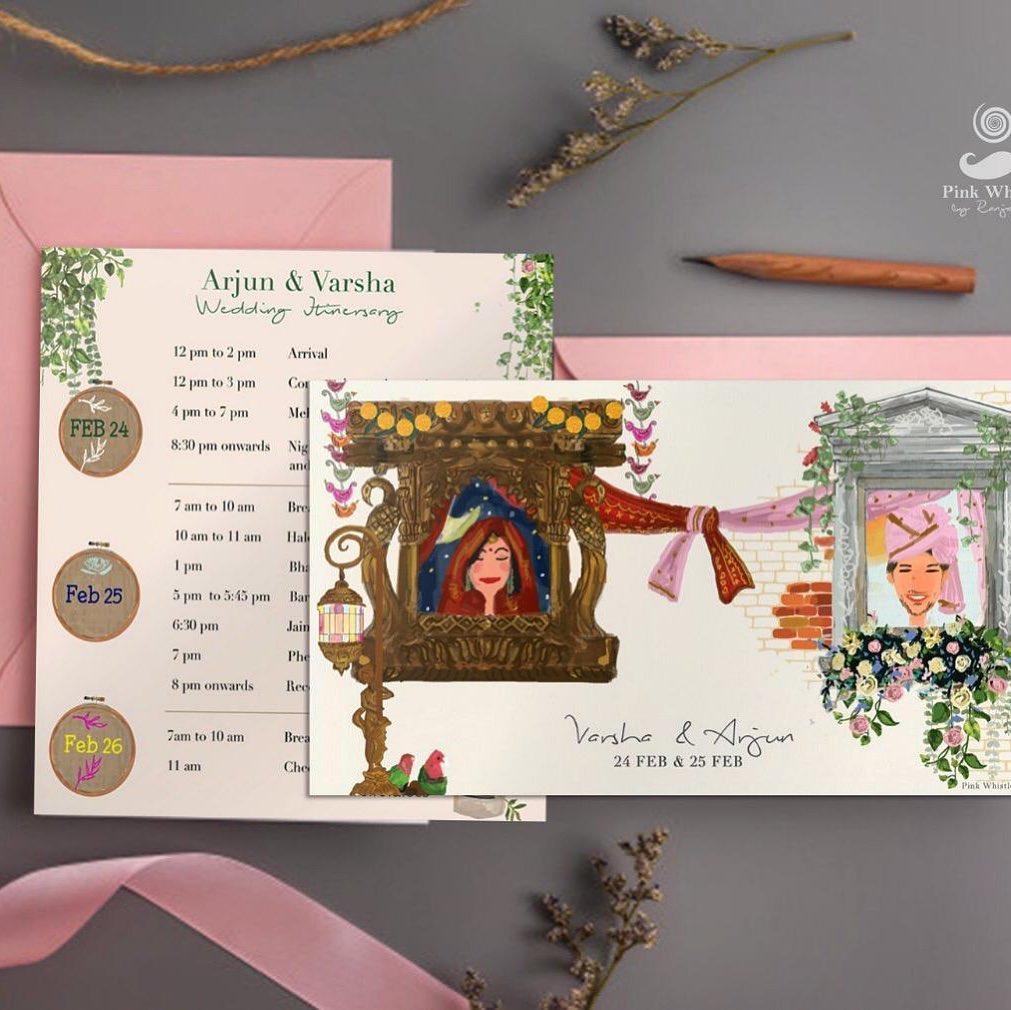 Your wedding is a once in a lifetime celebration that needs all your attention! Even if you choose not to invest on your wedding invitation card, or your mehndi and sangeet invitation card, you can customise a creative template from one of these top 5 websites keeping your unique wedding theme in mind. Choosing beautiful invitation templates that can be digitally shared with your closest friends and colleagues will also help you take the eco-friendly wedding planning path.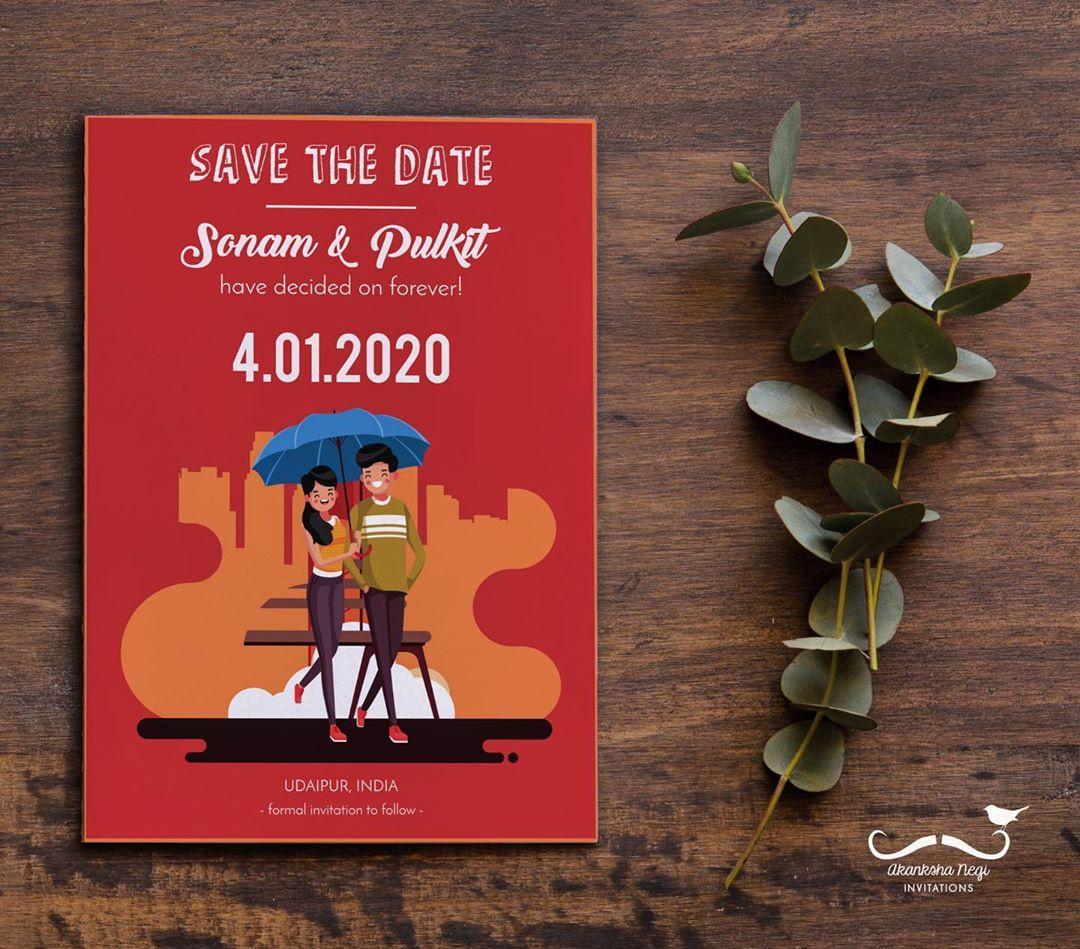 Don't want to design your own card? Get in touch with these invitation card vendors!