Find Out How to Create Wedding Invitation Step by Step for the D-day
If you are here seeking answers for how to create wedding invitation, here are some steps that you can follow to make your own wedding card!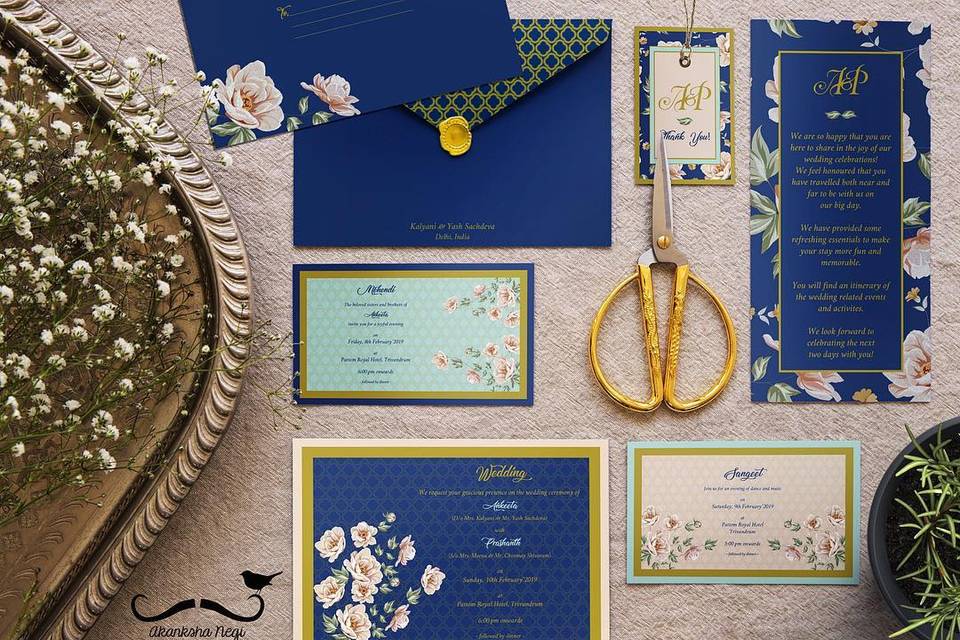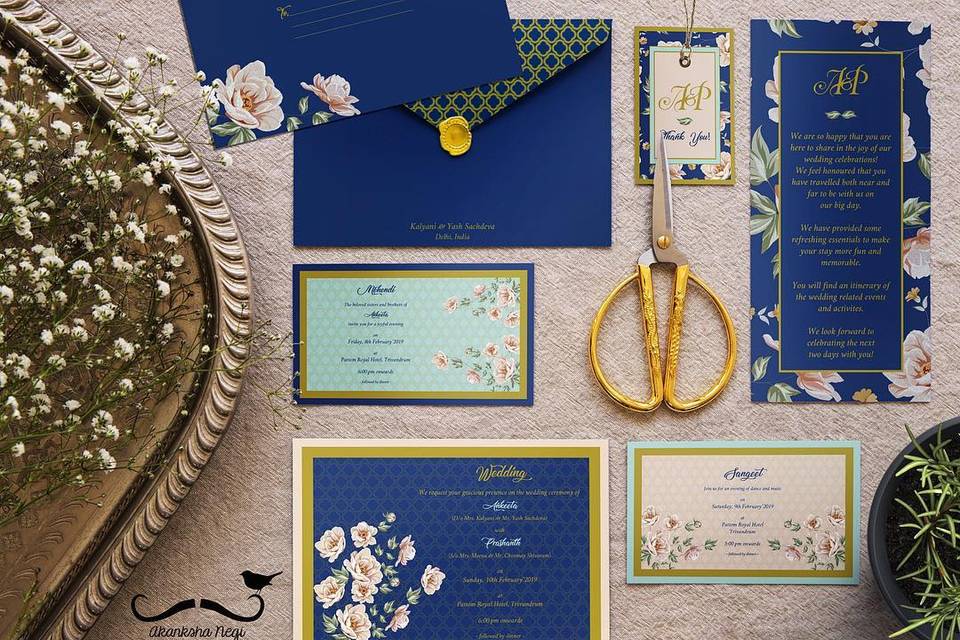 Being surrounded by friends and family on one of the most significant days of your life is very important. When you are getting married, their support means a lot. Everyone feels rejuvenated when the whole family gets together in one place. The gossip sessions, the fun games, cracking jokes until dawn; there is truly nothing like the feeling of being around our loved ones, especially if you are the centre of attention!
Invite them to your wedding with the best wedding invitation you can design. A wedding card should have your personality all over it. It should also hold all the important info about all your wedding ceremonies, time and venue, and who is hosting them.
However, you still have time to decide all the information that goes on the wedding card. The first question you should ask is how to create wedding invitation. You have the option of making one on the internet or going to special invitation makers for the same! Whatever you decide the process will be the same.
Here are some steps to follow to make the perfect invite along with some tips as well to solve your queries on how to create wedding invitation beautifully!
1. Decide the size of the invite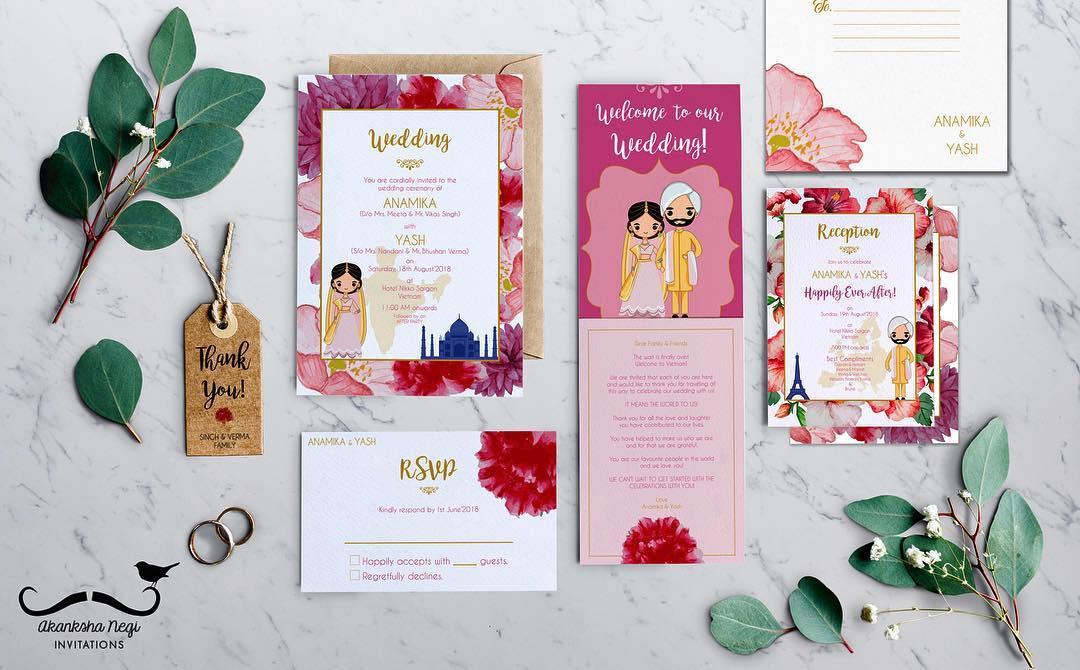 If you have been on the internet recently, trying to find an answer for your how to create wedding invitation questions, you may have seen wedding invites in hundreds and thousands of sizes. From postcard size to A4 letter wedding invites, an invitation can be as small or big as you want. Before starting this process, decide the size of your invite.
You can base this decision on many aspects. If you have to mail many invites internationally, it is best to choose a compact size that can easily hold all the information! If you are adding a wedding favours with your invite, then you should choose a single sheet invite or some smaller cards for every ceremony.
2. Select a theme for your wedding invite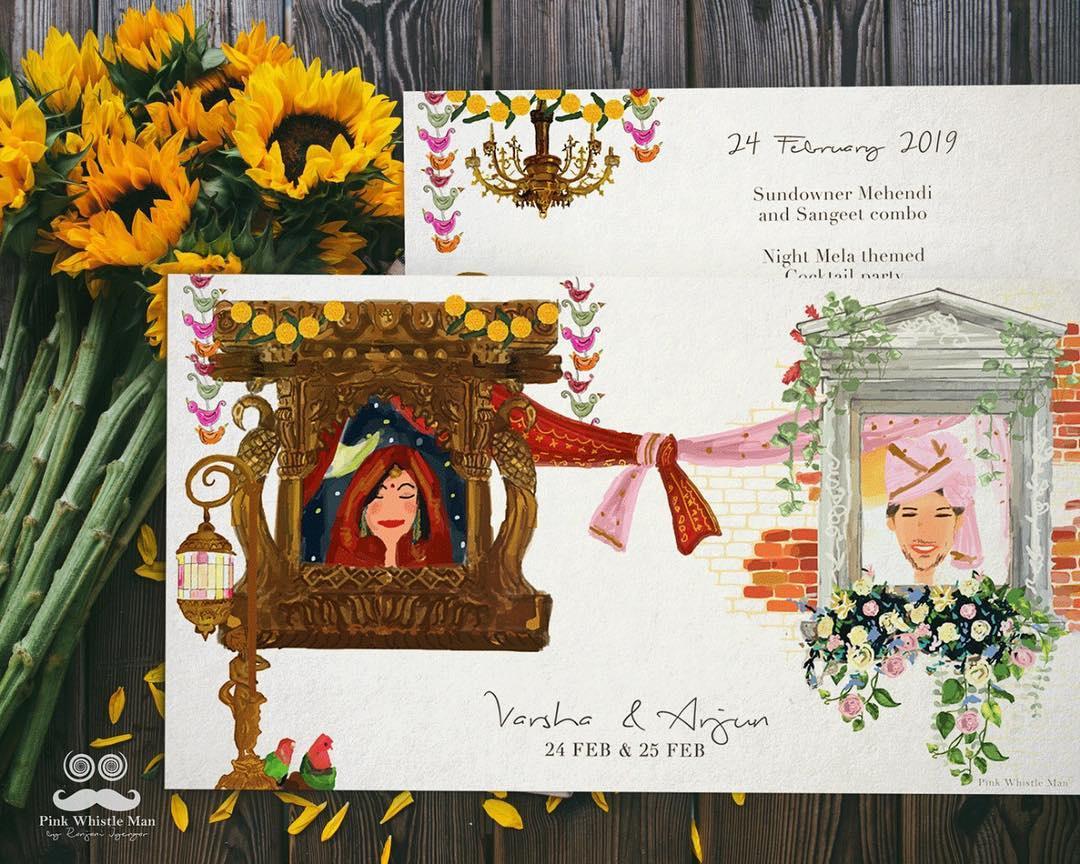 When it comes to selecting a theme, the sky is the limit. You can choose themes that are close to your heart or a theme that is based on some personal anecdote like the place where you met or he proposed.
Some of the most stunning themes are an Indian baraat, a bride's Doli, floral themes, abstract themes, minimalist themes, rustic, vintage and many more. Just be sure to have some ideas for the design of the card.
We hope this answered every single one of your how to create wedding invitation questions and even the ones on what themes you can choose.
3. Choose a design for the card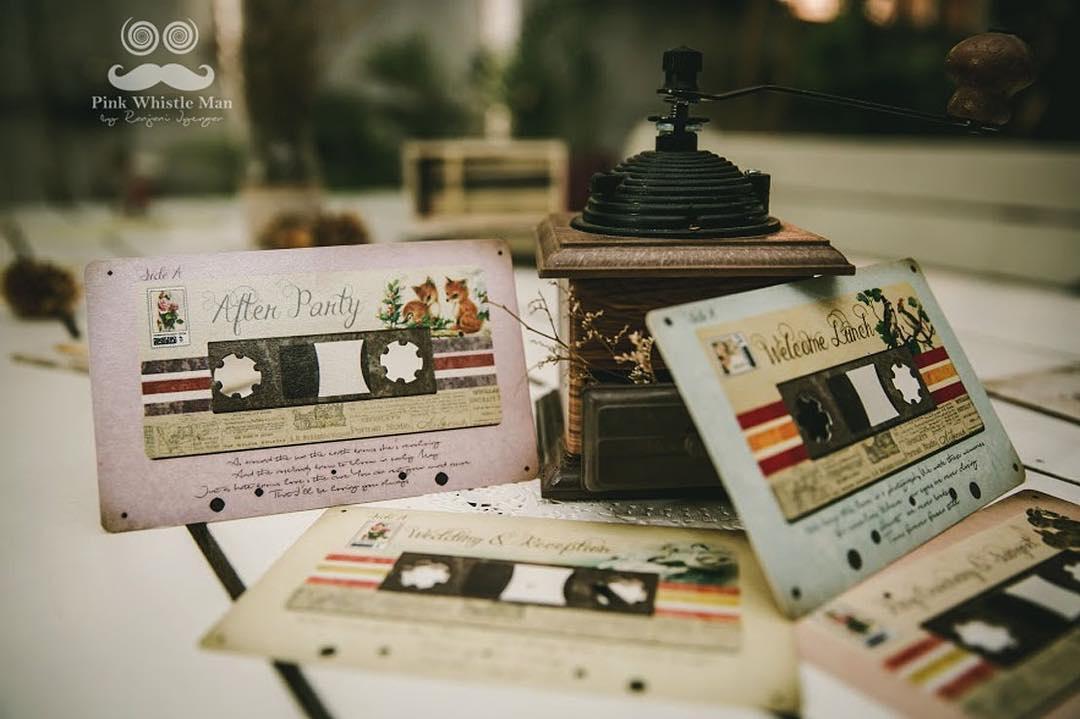 While choosing the design for your wedding invitations, you have to open all the gates to the creative side of your brain. You have to make many decisions in this stage; from the layout of the card to all the information you are going to provide to your guests.
The theme you have chosen is going to help you now. You have to sit with your designer and convey all your favourite elements. Describe to them what you want from your cards and how you want to incorporate your theme in the designing.
This is a crucial step in this how to create wedding invitation guide.
The next two steps are a part of designing the wedding card as well. We have written them separately so that you can understand their importance in your card!
4. Stick with a colour scheme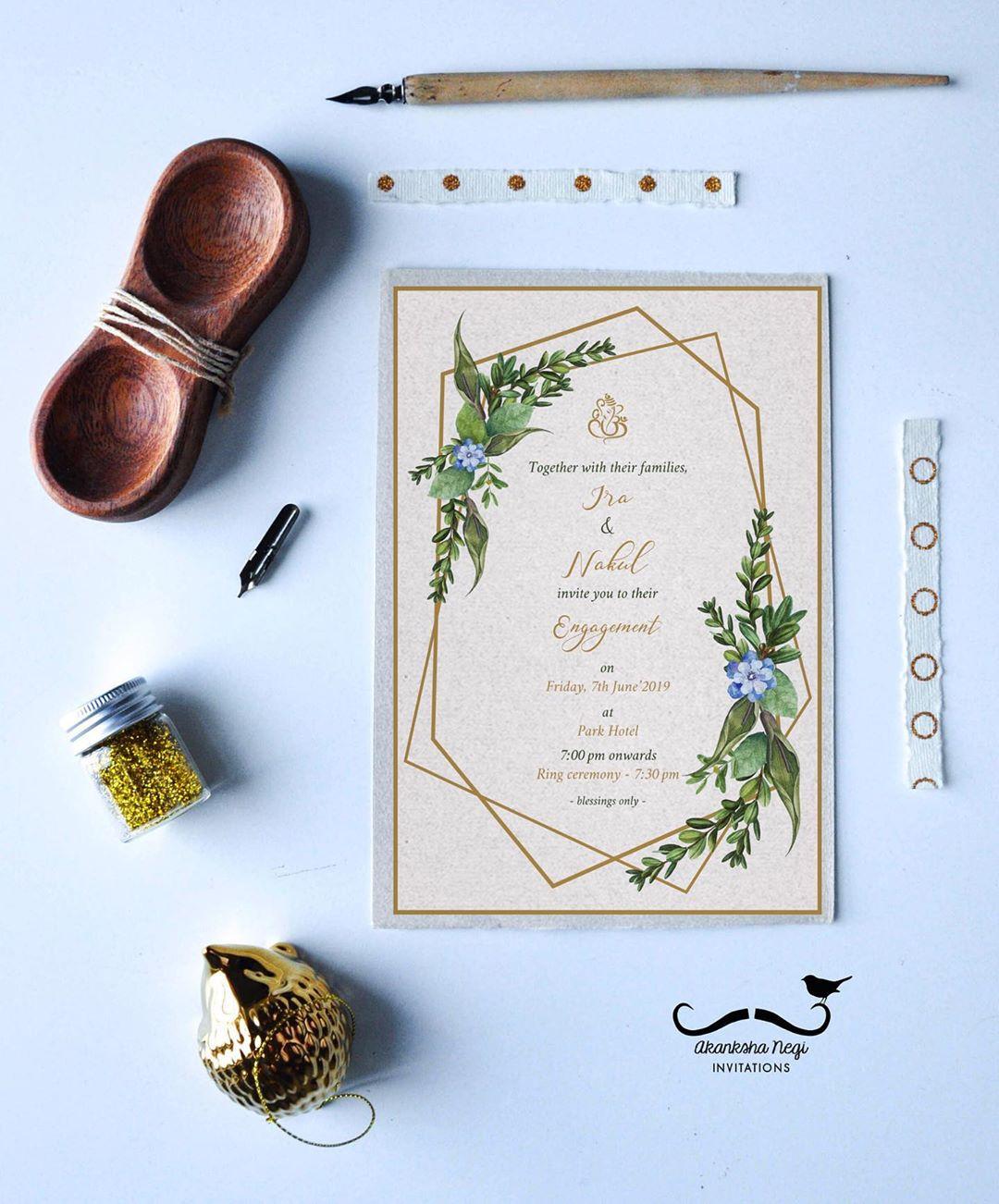 When deciding your colour scheme, you should keep in mind the theme of your wedding. Your guests should be able to understand your wedding and the vibe you want to exude. Here is a list of different colour schemes that you can choose from and make your guests feel emotions that you want them to experience! Choose carefully from this list in how to create wedding invitation guide.
The following themes are great for weddings:
Fresh and bright [colours: petal shades, poppy red, stem and spring green]
Outdoorsy and natural [colours: forest green, grass, lime and earth]
Vibrant and cheerful [colours: sky blues, sunset, sunflower and grass]
Refreshing and pretty [colours: aquamarine, turquoise, canary yellow and tulip pink]
Bright and tropical [colours: hot pink, bubble gum, pollen yellow and chartreuse]
Pastels [colours: baby blue, peach, butter yellow and butterscotch]
5. Lastly, decide the font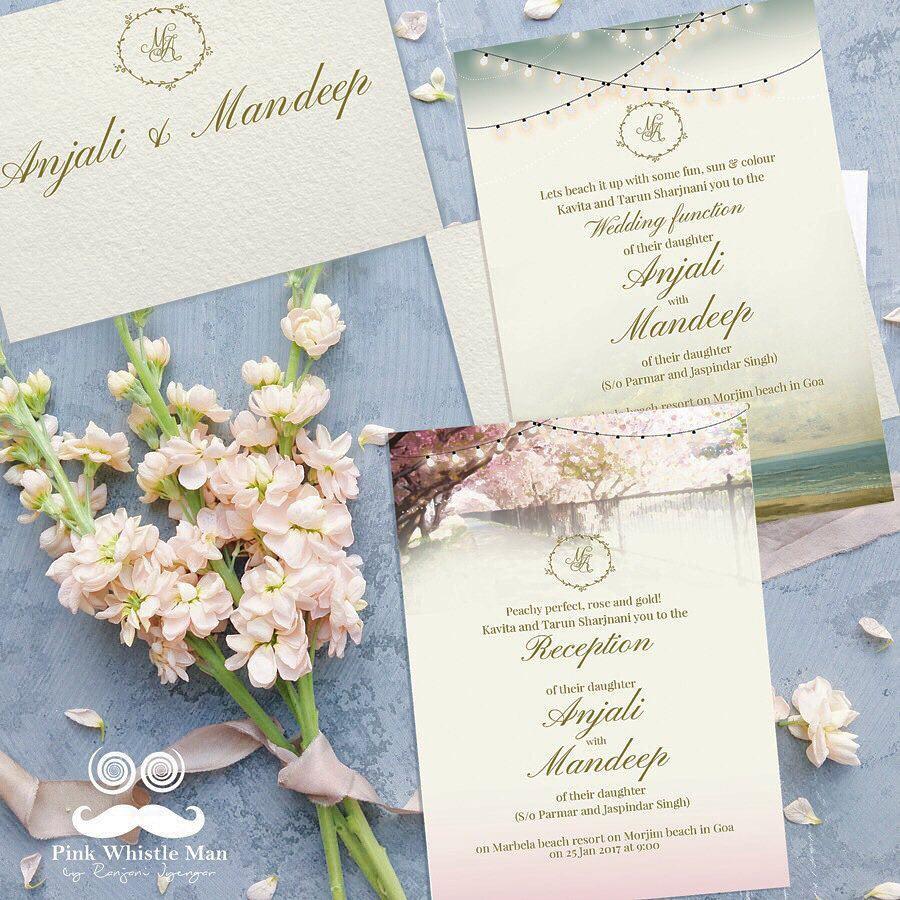 Lastly, one of the most important aspects of the invitation- the font for all the information. We will hopefully answer all your how to create wedding invitation questions relating to the font. You may not know this but there is a study called font psychology.
It is a study of how different fonts affect your thoughts, emotions and behaviour patterns. Some fonts make you feel professional and loyal, some make you feel happy and emotional. You can use this psychology trick for your wedding invitations.
A font like Script is quite nice for a wedding invitation. The alphabets look like handwritten words instead of typed ones, which gives you a more personal touch. You can also use more than one font in your invite.
To write your names, you can use calligraphy fonts in the software you are using and the script or sans serif fonts for the information.
We hope we answered all your questions on how to create wedding invitation. If you have any more doubts, reach out to us in the comments below and we will try our best to help you out!
Get in touch with these wedding invitation card designers near you!