These Hindu Wedding Invitation Wordings Can Help You Create the Perfect Traditional Invitation!
Have you always thought that a part of your identity lies in your belief system? Let that show when you're designing your invitation cards. These Hindu wedding invitation wording ideas should help you do the same!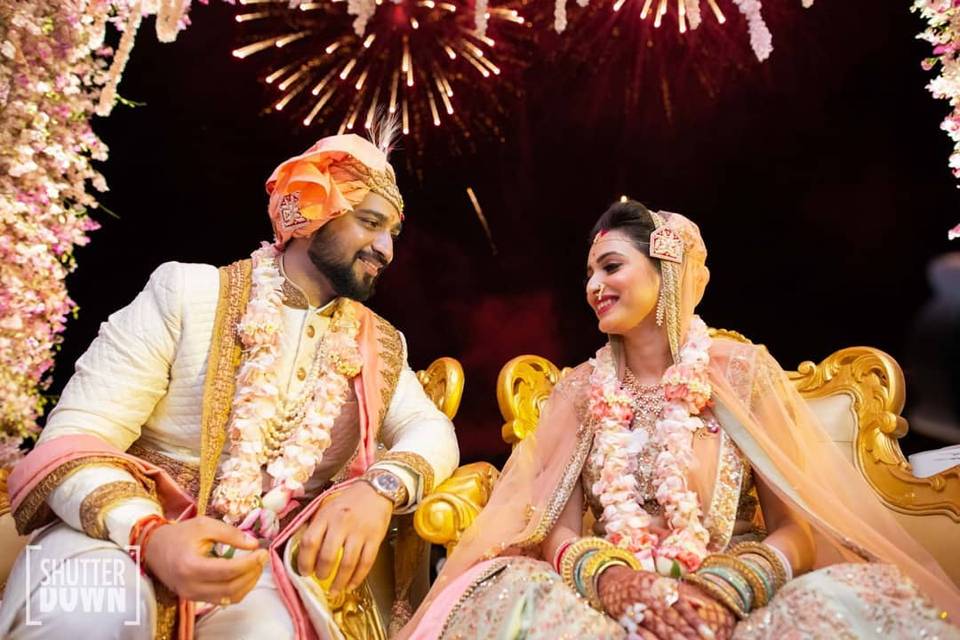 Weddings are an extremely traditional affair and even the most modern couples like to offer a nod to their cultural backgrounds during this time. Often, this is displayed not only through the ceremonies and functions one may host, but also through the Hindu wedding invitation wordings used in the cards. These cards, thus, serve a dual purpose, so to speak. They invite relatives and friends over for a very special celebration. They also invoke the blessings of the Gods and Goddesses through their words.
Due to this, families often take different Hindu wedding invitation wordings into account when creating their cards. From prayers to popular religious sayings, families pick words that resonate with their beliefs and lifestyles. So, if you're finding yourself at a dead end while designing your wedding invitation card, consider using the following quotes to add more meaning to the invite itself.
1. The Gayatri Mantra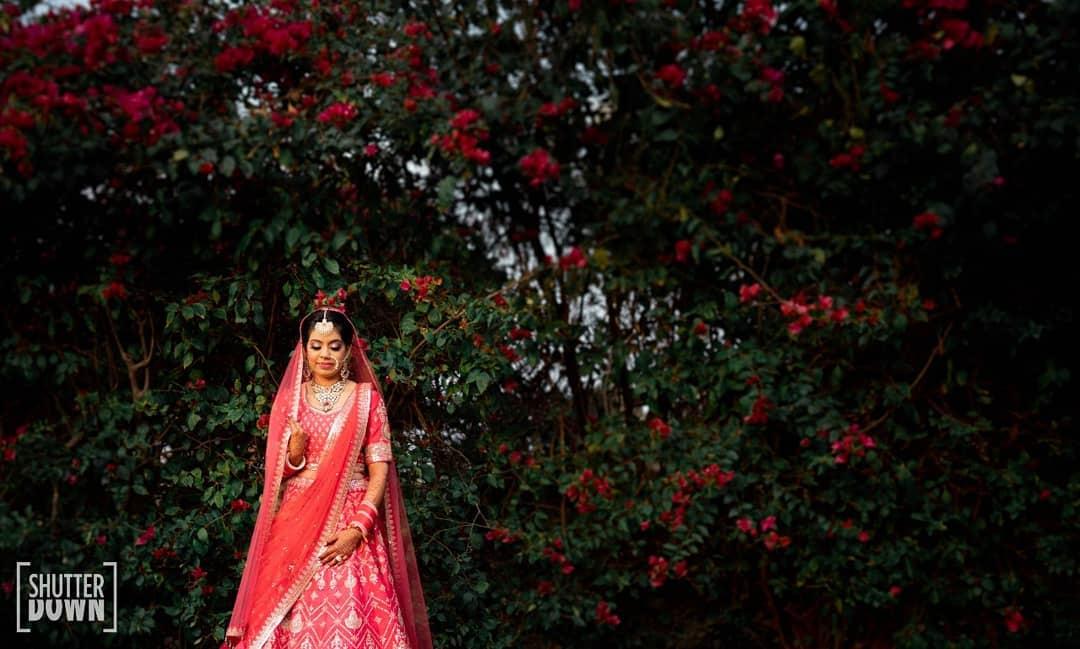 "oṃ bhūr bhuvaḥ svaḥ
tatsaviturvareṇyaṃ
bhargo devasyadhīmahi
dhiyo yo naḥ prachodayāt"
The Gayatri Mantra is a very popular prayer that is sometimes used on the cover of the invitation card. These Hindu wedding invitation wordings are a general prayer directed towards the Sun God, and they ask Him for His blessings as a new journey is embarked upon.
A wedding itself is a new journey, which is why many families use these Hindu wedding invitation wordings quite commonly.
2. Quotes from the Bhagwad Gita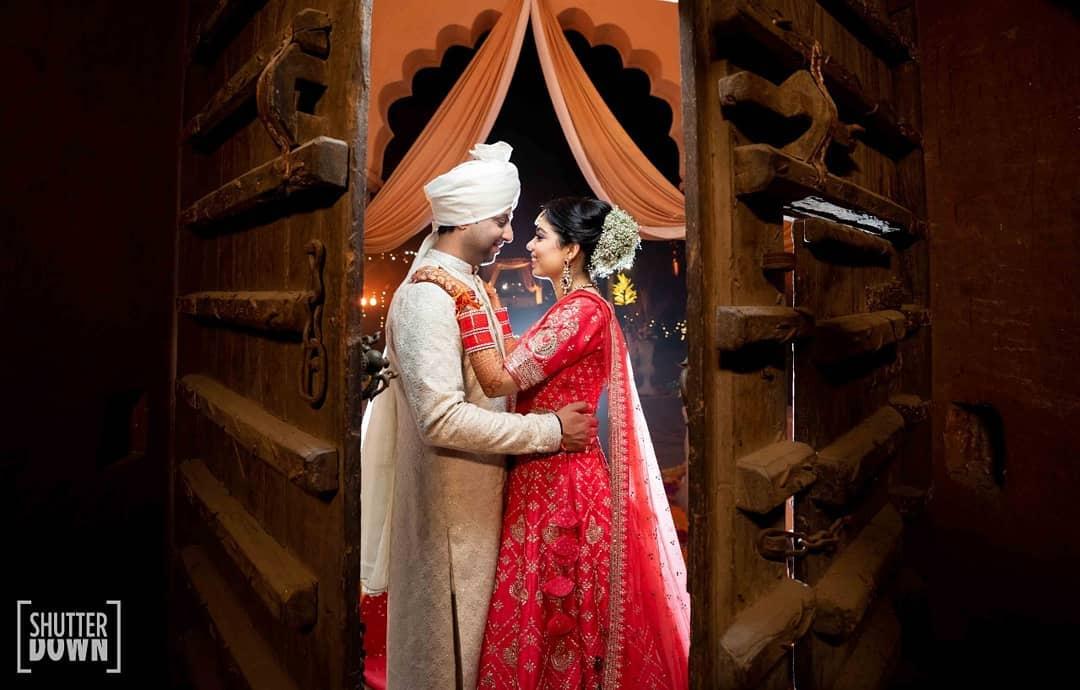 "The only way you can conquer me is through Love and there I am gladly conquered" – Lord Krishna.
This sounds like something out of a romantic novel, doesn't it? This quote, though not a literal one as it has gone through a layer of translation, essentially urges people to believe in the power of love over hate. With your marriage being a celebration of your love, what better quote to use while looking for Hindu wedding invitation wordings?
Similarly, here's another quote from the Bhagwad Gita:
"Do everything you have to do, but not with greed, not with ego, not with lust, not with envy but with Love, compassion, humility and devotion".
The reason why this quote has made it to our list of Hindu wedding invitation wordings is because it offers sane advice to couples. If one can set aside the ego and be compassionate towards one another, then the marriage will always be filled with happiness and positivity. Being devoted to each other and expressing your love is essential in any relationship, and this quote highlights the same.
3. Jai Mata Di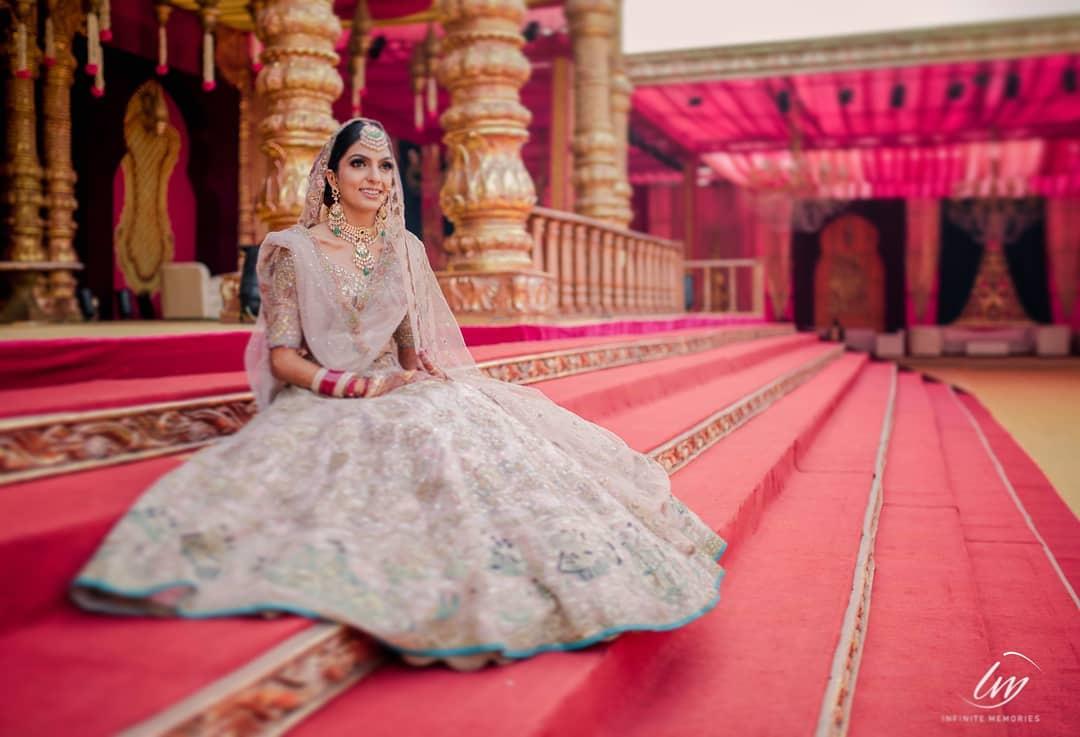 "Jai Mata Di"
Though fairly simple, this Hindu wedding invitation wording is very popularly used by families across North India, especially by Punjabis. Its translation is quite simple – Hail the Almighty. The reason why this often used on wedding invitations is that it is a way for the families to give thanks for the union even before the union has been made. It is a way of expressing eternal gratitude and faith.
Like all the other Hindu wedding invitation wording, this one also has its place right at the cover of the card. It may or may not be accompanied by a picture of the deity. This is a personal choice that depends entirely on the family.
4. Other choices that people make while designing cards with religious elements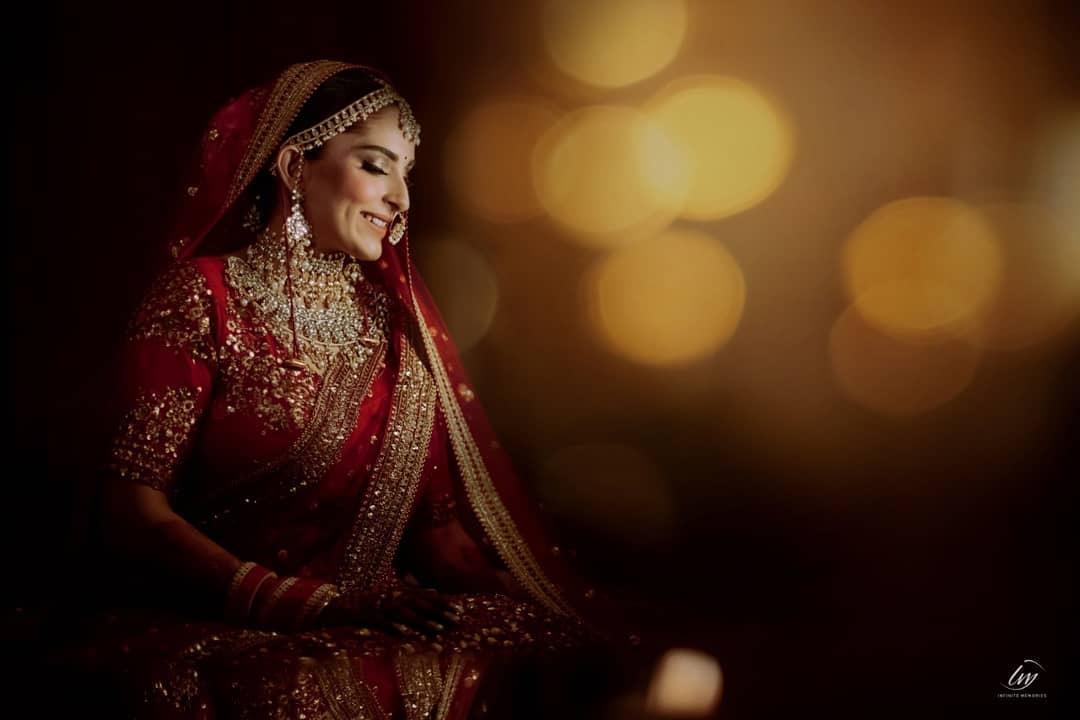 Apart from including quotes or sayings on their cards, many families simply go ahead have an image of their deity instead. In fact, one of the most common wedding invitation card designs is one with an embossed Ganesh Ji on the front. Sometimes, families will have both, Ganesh and Laxmi Ji on the cover to symbolise prosperity and a happy union.
Other families may choose to have an Om or Swastika designed on the cover of the card, with their children's name underneath. Some families also use icons of little feet as this is considered auspicious in certain regions of the country.
There is no wrong way to depict your beliefs while designing your wedding card, if that is something you want to do. If you follow the traditional aesthetic, then you can pick colours like reds, oranges, and yellows to design your card. Doing so will make the whole thing look more cohesive.
Do not limit yourself to physical cards though. You can also have a wedding invitation video and e-wedding cards designed that incorporate your beliefs. These days, sending out an e-invite is fairly normalised and you can do so (and go green!) pretty easily. If your beliefs are very important to you, you should also plan your décor with them in mind so that you can feel at ease and happy during each and every function that you host. It will be the perfect way to celebrate!
Need great wedding invitations that look fantastic and perfectly capture your spirit through their design? Get in touch with our wedding card vendors today!