10 Super Comfortable Bridal Shoes To Keep You Dancing On Your D-Day
When it comes to finalising your wedding-day look, a pair of comfortable bridal shoes is absolutely essential. Smart wedges or stylish stilettos, here are your options.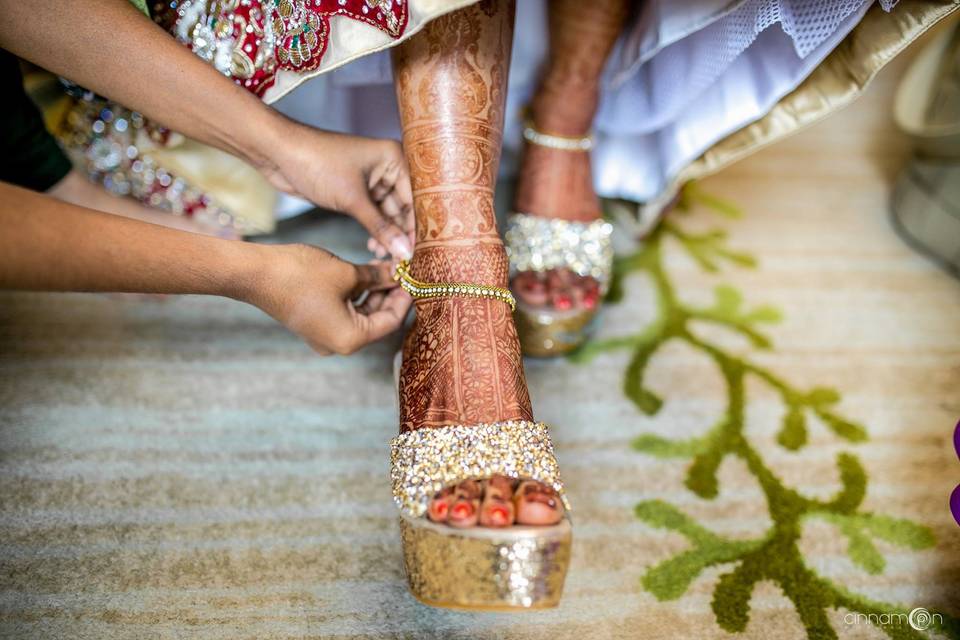 Wedding gets exhausting and especially if you are a bride, you have absolutely no choice but to be on your feet the whole day, quite literally. With heavy bridal lehenga, a swanky hair updo supporting hair extensions, hundreds of bob pins and head ornaments and on the top of that, the extra weight of your wedding jewellery - the only thing that can save you from this agony is a pair of comfortable bridal shoes.
Right from the start of your wedding ceremony to the long photo session that requires hours of standing and posing in front of the camera, you will have to be on your feet. While many of us may get tempted to ditch those high heels, it doesn't work with the bridal look and the bridal outfit. So, look for a pair of bridal footwear that's ultra- voguish but at the same time it's comfortable enough to last you the whole day.
Check out these comfortable bridal shoes and the wedding ceremonies they are perfect for!
1. Golden Platform Stilettos - comfortable bridal shoes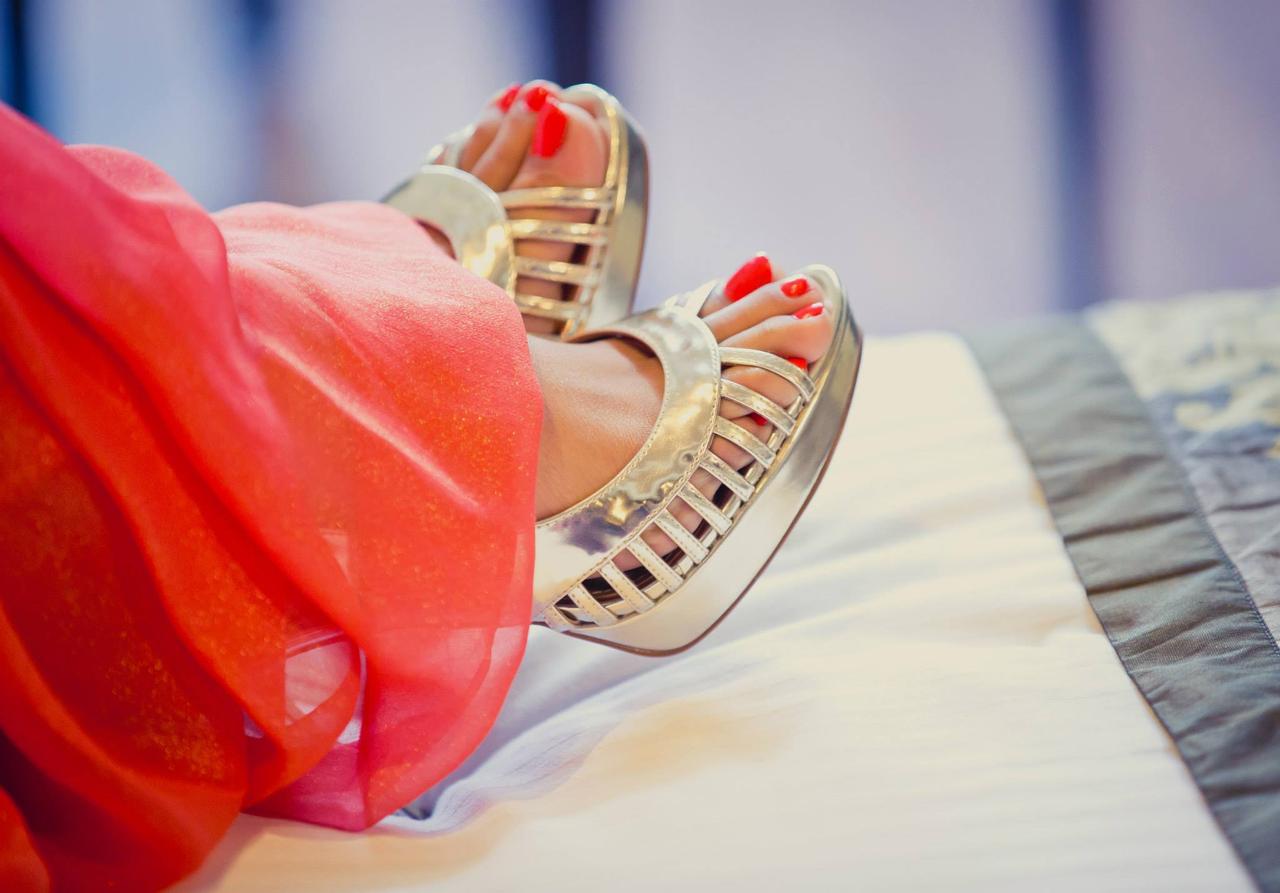 If you can carry your heavy bridal ensemble with high heels flawlessly, then try something similar in platform stilettos. Stilettos are the go-to when it comes to comfortable bridal shoes for a taller appearance and the right posture for your most memorable wedding pictures.
2. Platform Peep Toes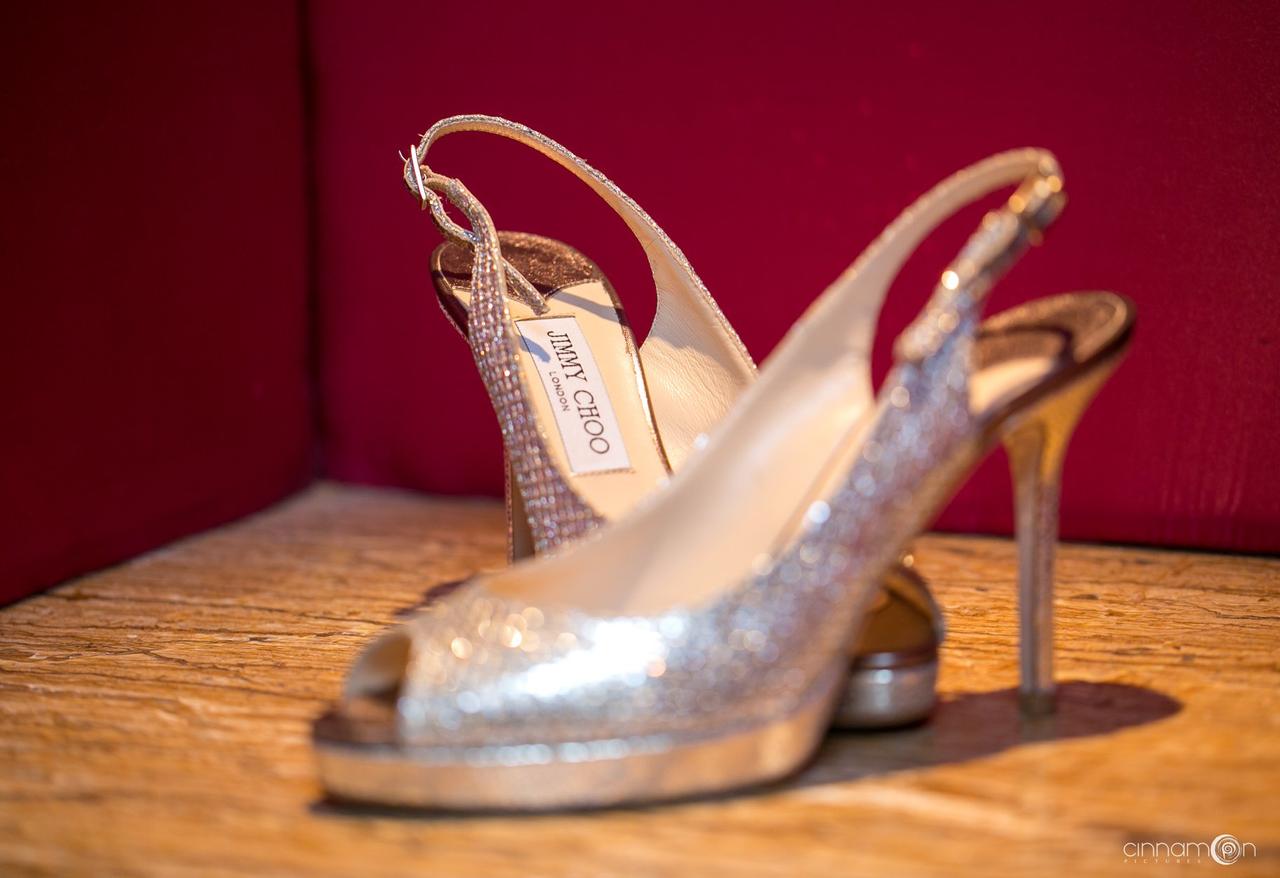 If heels is your first preference, then what better than this breathtakingly-beautiful pair of Jimmy Choo. Classy is understated to describe this footwear. However, if elegance and comfort is what you've been eyeing on, a platform peep toe is a good selection for comfortable bridal shoes.
Pair this with your bridal lehenga, saree, gown or a suit and blush with pride.
3. Golden Wedges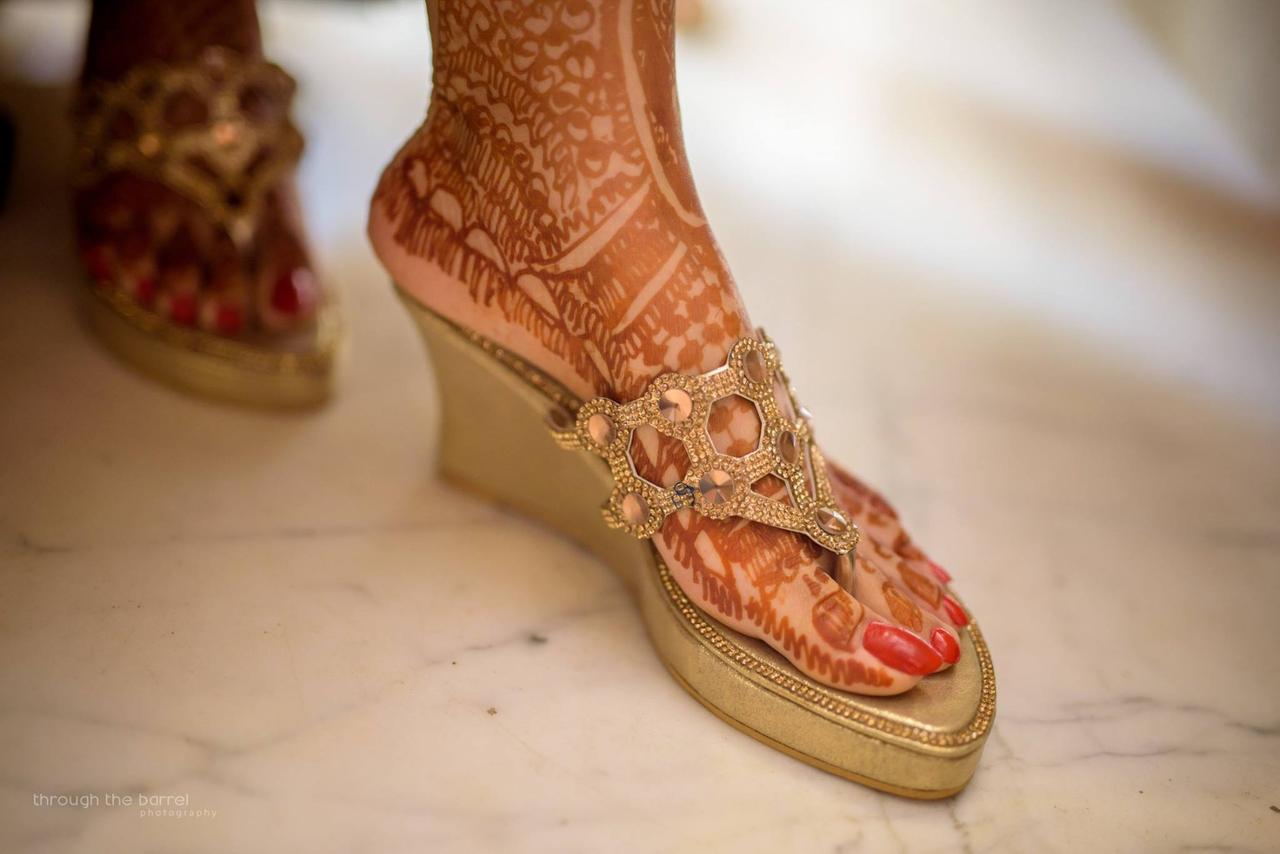 If you don't know what to choose between high heels and flats, probably you should try something like these wedge sandals as a pair of comfortable bridal shoes. High on comfort and balance, wedge sandals come in various patterns, designs and colours.
Choose the one matching your wedding lehenga. Moreover, wedges are the perfect pick if you don't want your heels to sink in grass or sand.
4. Handcrafted Designer Jutti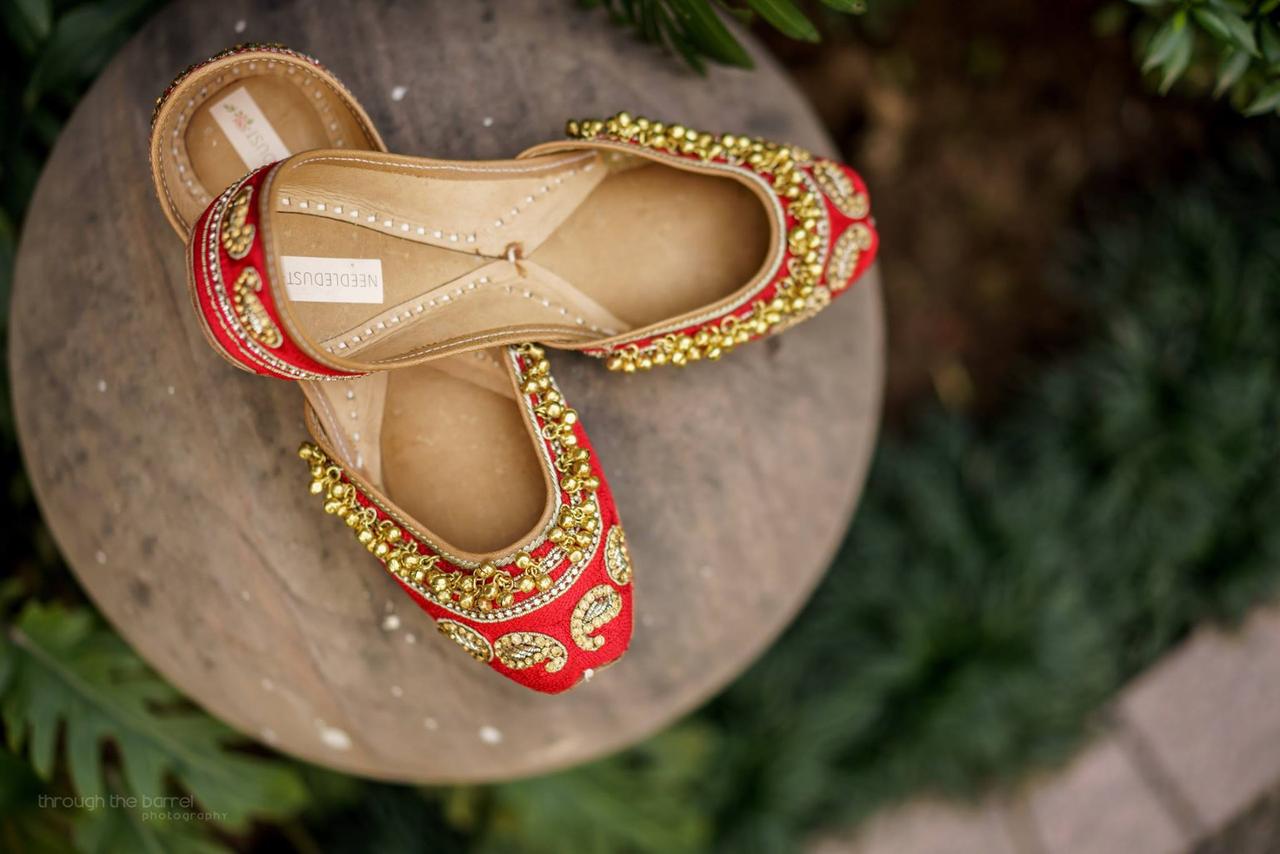 When it's about ethnic wear, you can never go wrong with a pair of Jutti. This traditional footwear comes in various patterns, prints and colours. From simple single coloured Jutti to the ones embroidered and embedded with sequins and Ghungroo, designer Jutti are the perfect pick for your wedding wear.
And, if you want to pick a pair of Mojri that spells sheer elegance, check out the handcrafted range from ace designer Anita Dongre.
5. Metallic Low-Heel Sandal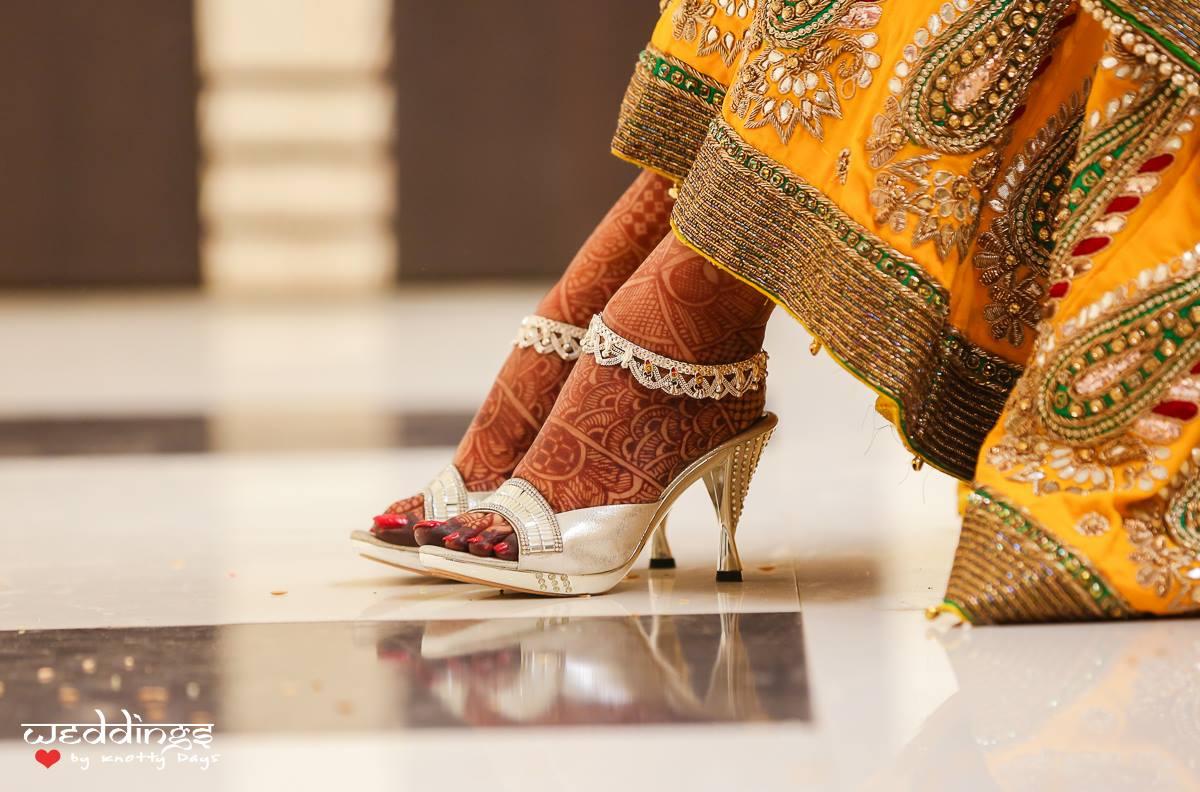 The gorgeous slip-on sandal with crystal detailing screams "bride". You can even match these comfortable wedding shoes with your anklets. The low heel footwear will make you feel special on your D-day.
6. Golden Slip-On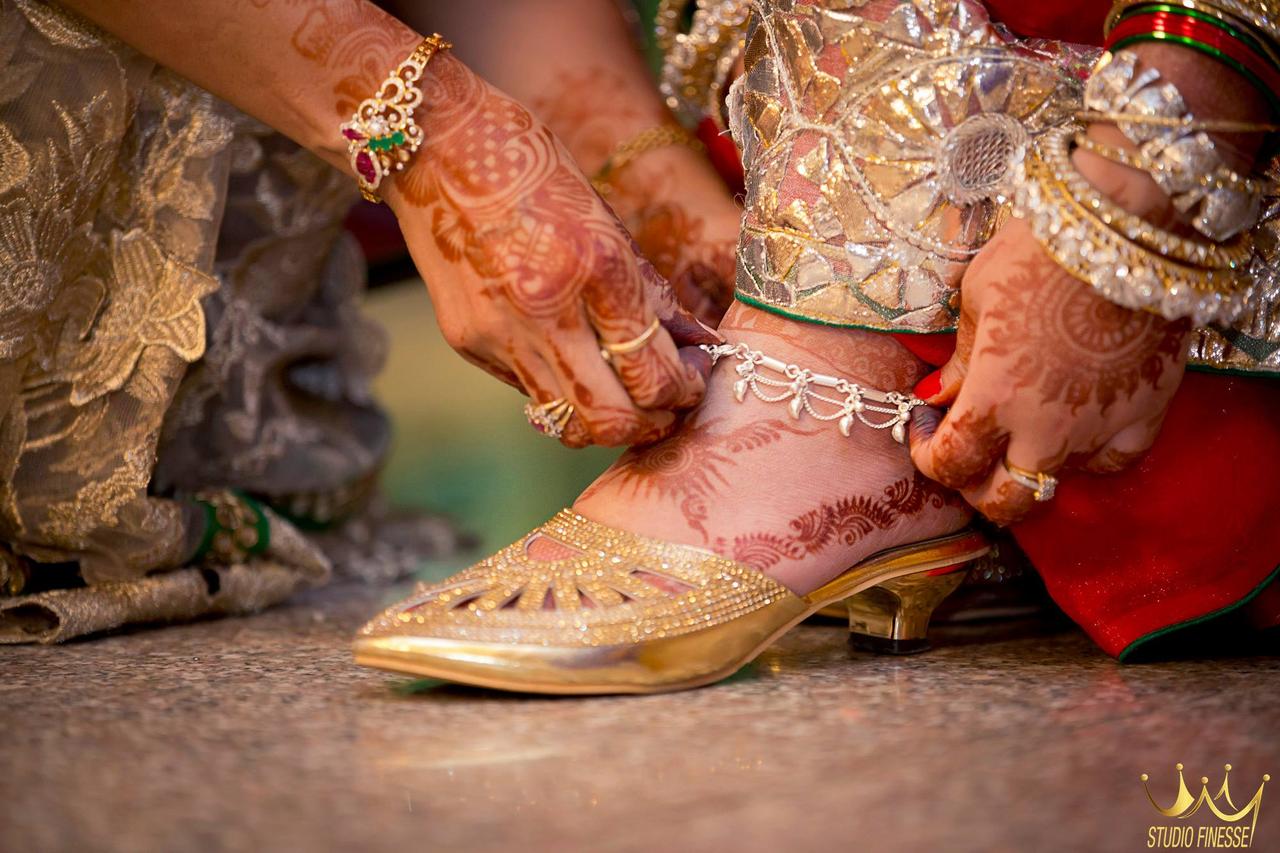 This golden pair of footwear is just an inch tall, but they are sure to grab eyeballs. There's something about them that makes these fun shoes so unique yet catchy. You can pair this comfy footwear with your lehenga, suit, or any ethnic wear.
7. Embellished Kitten Heel Strappy Sandal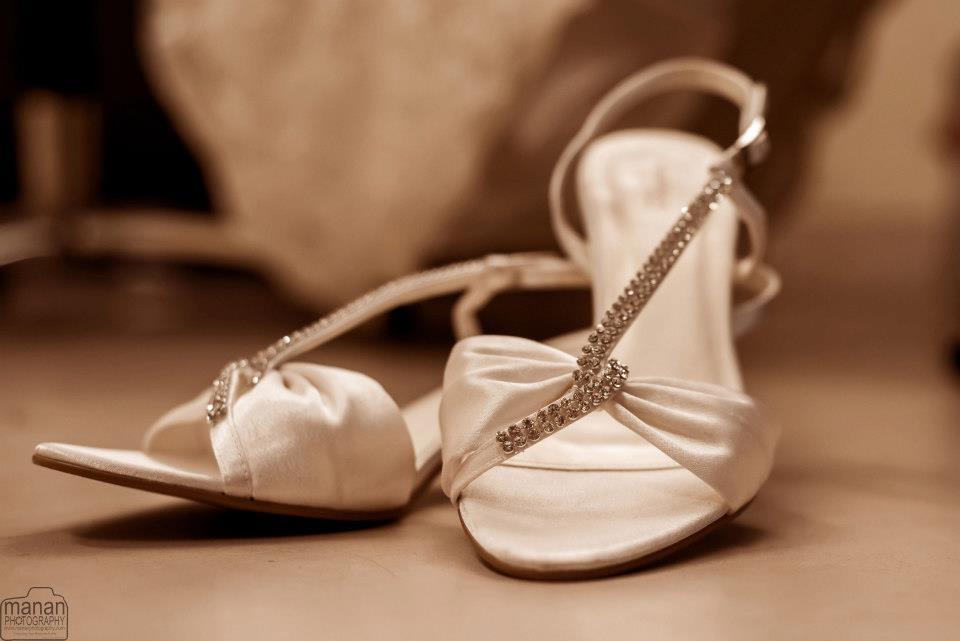 If you are looking for comfortable wedding shoes that's also stylish, there's nothing that could beat this pair. The strappy sandal is a perfect match for your wedding gown and a great way to flaunt your bridal pedicure too. Besides, kitten heel will hold your feet firmly to last you throughout the wedding function.
8. Classy Chunky Heeled Sandal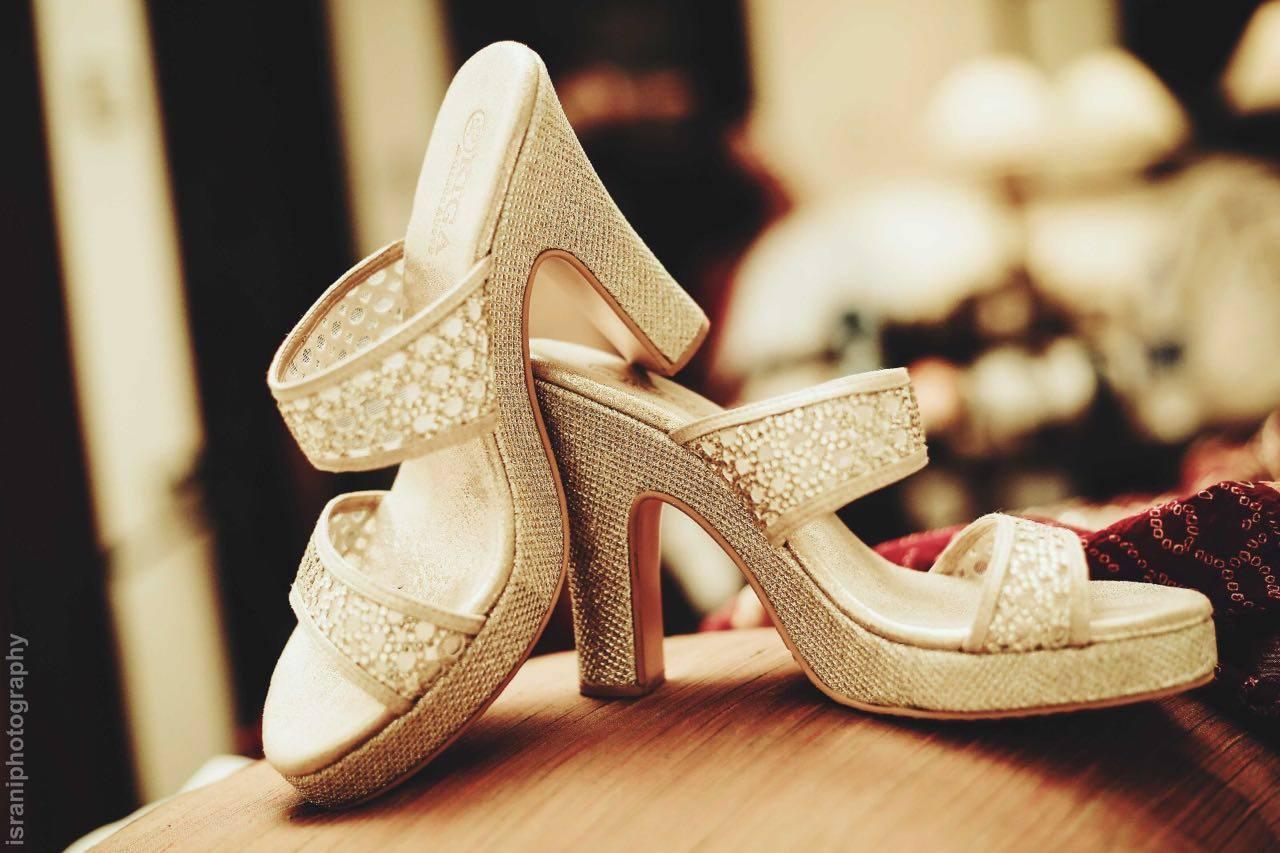 These metallic, chunky-heeled sandals are ideal for your wedding as well as your pre-bridal functions. If you are looking for footwear with the open back, clearly this shoe is a winner. The stylish shoe rates high on comfort factor too.
9. Flamboyant Flats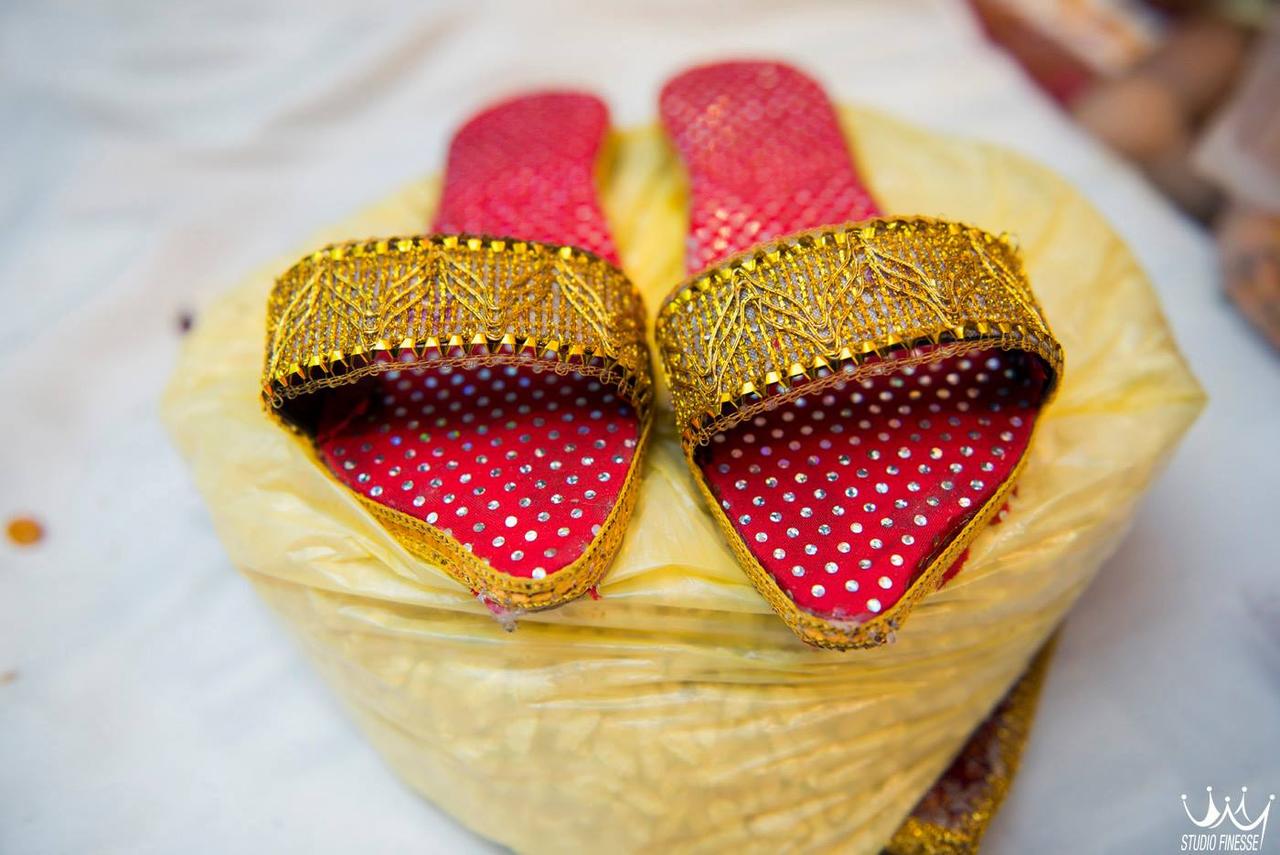 If you are sure that no other footwear, but only flats can fit into your choice of comfortable bridal shoes, then consider this golden slip-on. It's airy, light and fashionable. From a toe-separator to a slider, you'll get endless variety in this category of footwear.
10. Stylish Strappy Sandals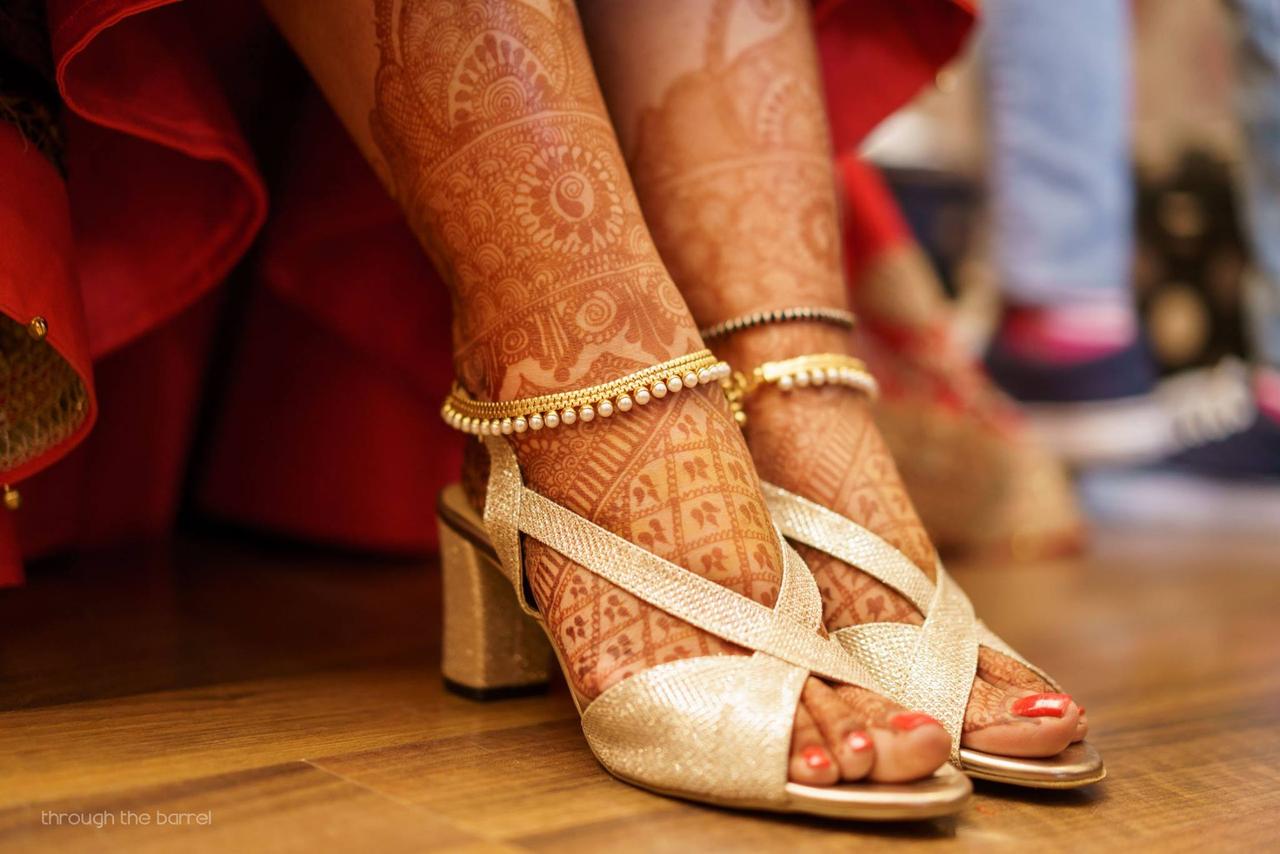 These low heel - 2.5-inches tall sandals are your go-to shoes for every attire. These trendy strappy comfortable wedding shoes are lightweight and trendy enough to make any bride feel special. Besides, this shoe structure will hold your feet firmly to last you the entire day.
While hunting for a pair of comfortable bridal shoes, make sure you avoid those completely flat shoes, until it's something really stylish like a Jutti or Mojri that goes well with your wedding wear. And, if you are not comfortable with those five-inch heels, pick a pair with one to three-inch heel at least.
Do let us know which wedding shoes you can't wait to try. Share with us in the comments section below.