Discover Exquisite Mughal-inspired Bridal Jewellery Designs on Aulerth
In conversation with Vivek Ramabhadran, Founder and CEO of high-fashion, clean jewellery brand Aulerth, and designer Suneet Varma, on crafting the 'Pakeezah' collection – a repertoire of timeless jewels inspired by the nuances of Mughal art and architecture.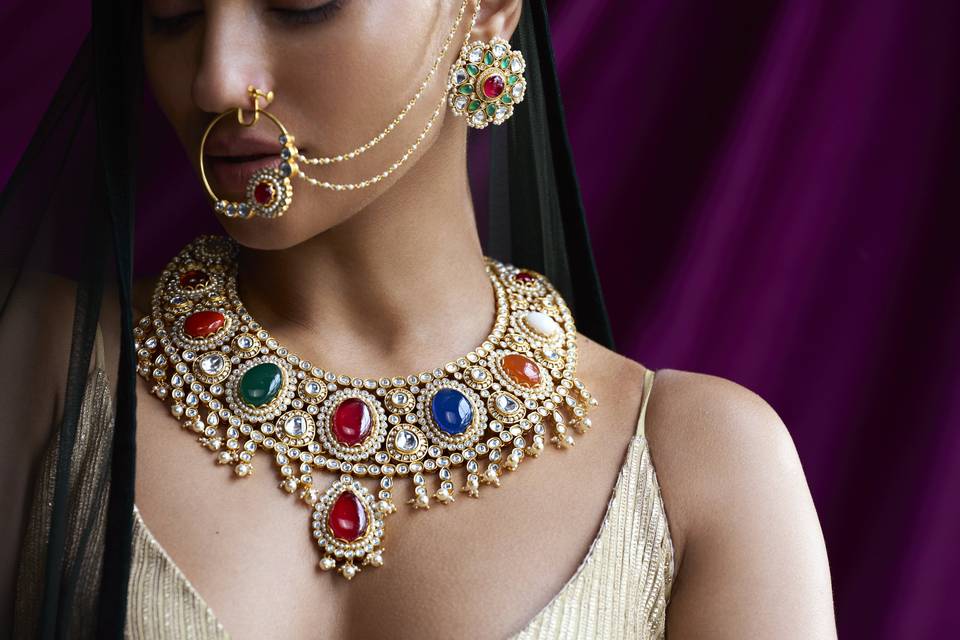 The finer essences of Mughal art and architecture have always held great sway over the imagination of designers and artists. Designer Suneet Varma recently took his admiration of the Mughal era's art to a tangible dimension through his second jewelry line for Aulerth – the 'Pakeezah' collection. Awestruck by the eloquent manifestation of rich Kundan work, we sparked a deeper conversation with Vivek Ramabhadran, Founder and CEO at Aulerth, and designer Suneet Varma to explore the impact of history that reflects in today's bridal jewellery.
Read excerpts from our interaction below.
How would you describe the collection and its inspiration?
Suneet Varma: The 'Pakeezah' collection captures finer nuances of Mughal art forms and architecture. This is a very unique jewelry line. The encrypted detailing, motifs, jewel-toned stonework, and the overall design essence of the collection will spark joy in the hearts of every wearer. The 'Pakeezah' collection draws inspiration from the design language of the Mughal architecture and the Mughal empire. I am an admirer of their karigari, architecture, inlay work, engraving, geometric patterns, and unique ways of using colours and stones. And when I say, I was inspired by the Mughal empire, I don't necessarily mean the empire in India; I mean the Mughal empire across – right from Turkey to Uzbekistan, and this side of Asia. I methodically looked at their art forms before putting this jewelry line together.
Also Read - Must-have Aulerth Jewellery Pieces In Every Bride's Trousseau
What's different about your second collection for Aulerth?
Suneet Varma: Historically, the concept of jeweled stones was born in the Mughal empire. They were the first ones to celebrate the beauty of emeralds, sapphires, and rubies. In my last jewelry line for Aulerth, we had played with a gorgeous repertoire of pastel-colored stones; hence, this time around, I wanted to explore the idea of rich jewel tones. The 'Pakeezah' collection has a lot of deep-colored stones like emeralds, garnets, etc.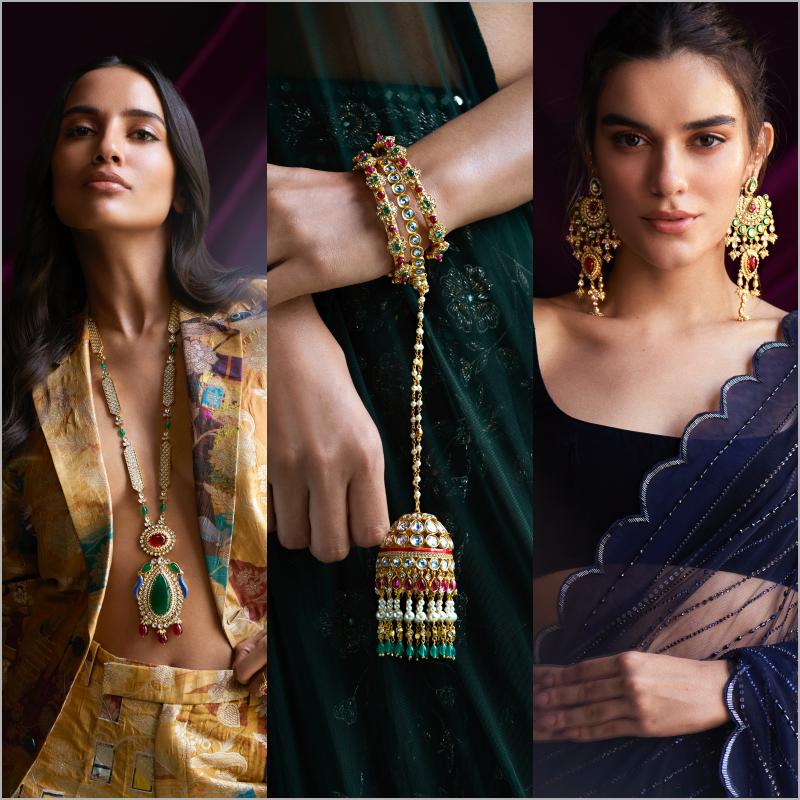 What is your standpoint on the anecdotes of history that reflect in today's bridal jewellery?
Vivek Ramabhadran: It's hard to imagine an Indian bride who wouldn't wear a polki set or Kundan jewelry for her big day. Our ancient design aesthetics are evergreen, and finer nuances of age-old designs keep coming back into contemporary jewelry trends in beautiful, innovative ways – something that everyone deeply appreciates and cherishes. For instance, the age-old technique of hand-crafting stones into jewelry, a signature style in Rajasthan, dates back to the glorious Mughal period. Today these jewels have become trousseau essentials and are heirloom-worthy purchases for any bride. We at Aulerth are redefining the future of bridal jewelry and heirloom pieces by creating jewelry that is very high on design and intelligently mindful.
Also Read - #LovewithLegacy: Leading Ladies Share Their Family Heirloom Story
What does borrowing inspiration from our heritage mean to millennial customers?
Vivek Ramabhadran: Age-old Indian aesthetic is cherished by one and all; millennials, in particular, find Indian design legacies to be encapsulating. They take the nuances of our heritage and give them interesting, innovative, and contemporary touches – creating unique design languages that strike chords with many, globally.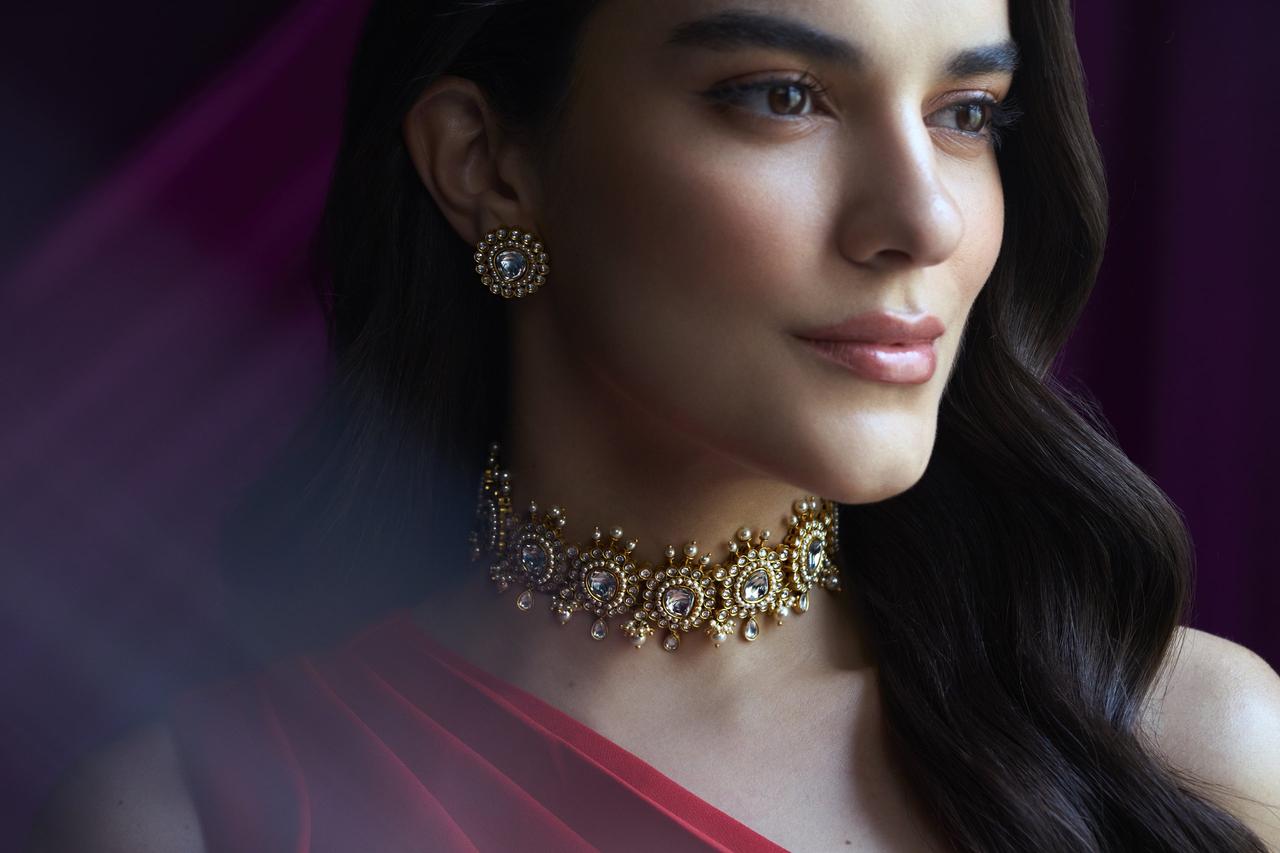 What are some brand and design guidelines that every designer who collaborates with Aulerth must strongly adhere to?
Vivek Ramabhadran: We have started a meaningful global momentum for Indian designers. Through our long-term designer partnerships, we showcase an evolving repertoire of aesthetic traditions via each of our design partners.
We want to celebrate designers who have a distinct signature, that we are able to understand, interpret and believe we can bring to life. It's also a very close-knit, high-touch process that goes through several iterations – hence a close rapport and alignment on working style help a lot. We love being challenged to bring out something that's never been seen before. And, of course, most important is the shared passion to truly create something outstanding, intricate, and timeless.
Also, we see our designer relationships as strategic, long-term partnerships and not collaborations (which are typically 1-2 collections for a season). For the designers we partner with, we are essentially investing in and building out their jewelry business arms in the couture-inspired and consciously-made space. So, it's a very committed relationship.
What do you love the most about this collection?
Suneet Varma: I love the fact that this collection looks incredibly well made, which it is. We are very particular about our jewelry at Aulerth. Our jewels are spectacularly made – right from detailing to manufacturing, making, finishing, and plating – every aspect of jewelry making is done immaculately. And, this is also true for the Suneet Varma brand – from our couture lines to jewelry – everything is crafted impeccably and with love.
Vivek Ramabhadran: This collection is special because it is a fusion of rich Indian traditional techniques laden with an abundance of meticulous craftsmanship in the Aulerth conscious and mindful ideology. There is a discernible layer of sensuality with vivid colours reminiscent of a peacock's dance early morning to woo its partner during the monsoon season.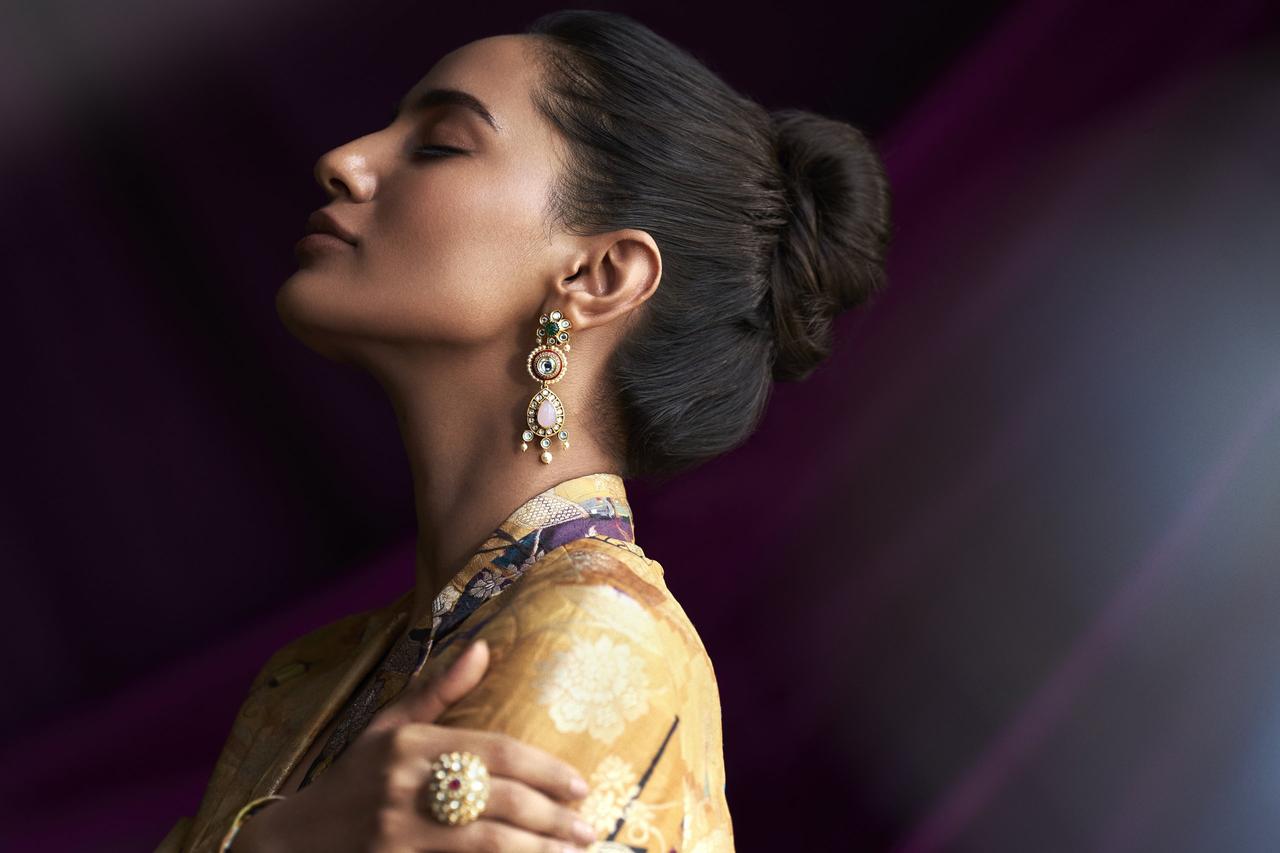 Contact Aulerth & Buy Your Favorite Jewellery Design Now
Top Blogs on WeddingWire India