#LovewithLegacy: Leading Ladies Share Their Family Heirloom Story
This Mother's Day, Leading ladies of India take us on a trip down the memory lane as they share the priceless heirloom stories of jewellery, garments and crockery pieces passed down to them as keepsakes.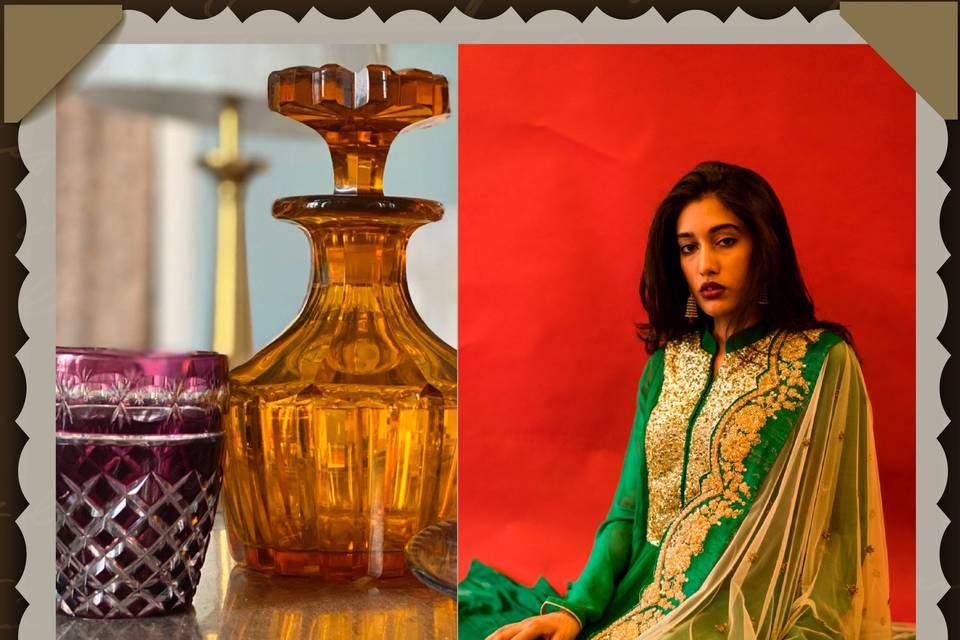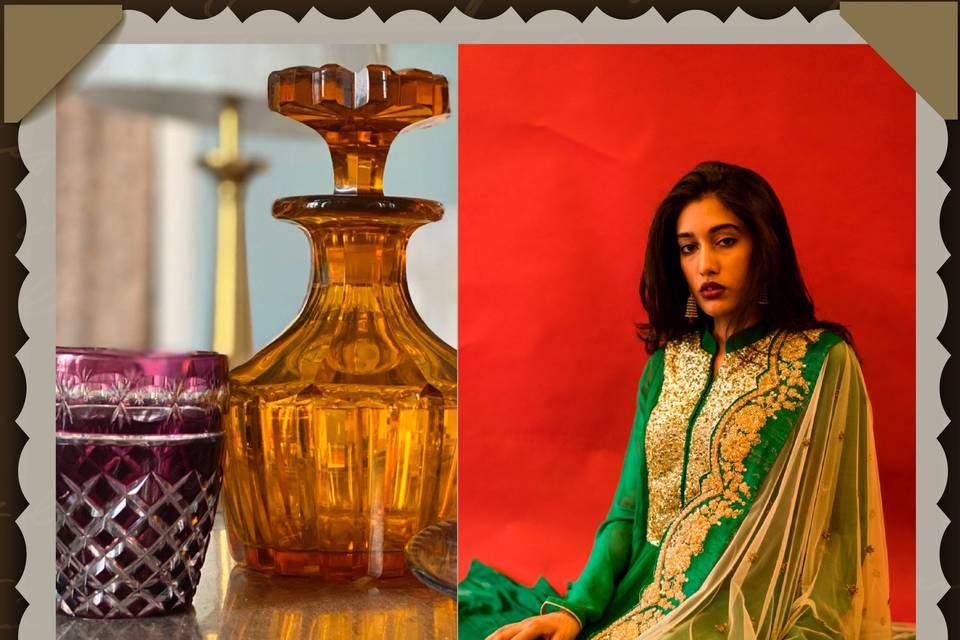 Image Courtesy - The Belgadia Palace
We all hold memories close to our heart but they can slip through our fingers with the passage of time. You know what stays as a keepsake? Heirlooms. We are celebrating this Mother's Day, by showering #LovewithLegacy. Our heartfelt love and gratitude for the superwomen of our life with a nostalgic touch of antiquity, passed down the family tree.
India's this generation Royalty and Women Entrepreneurs who are weaving lifestyle brands with dreams, share priceless stories of age-old ensembles passed down to them as keepsakes. Read on to explore tales of vintage charm and treasured memories.
Akshita M. Bhanj Deo, Director of The Belgadia Palace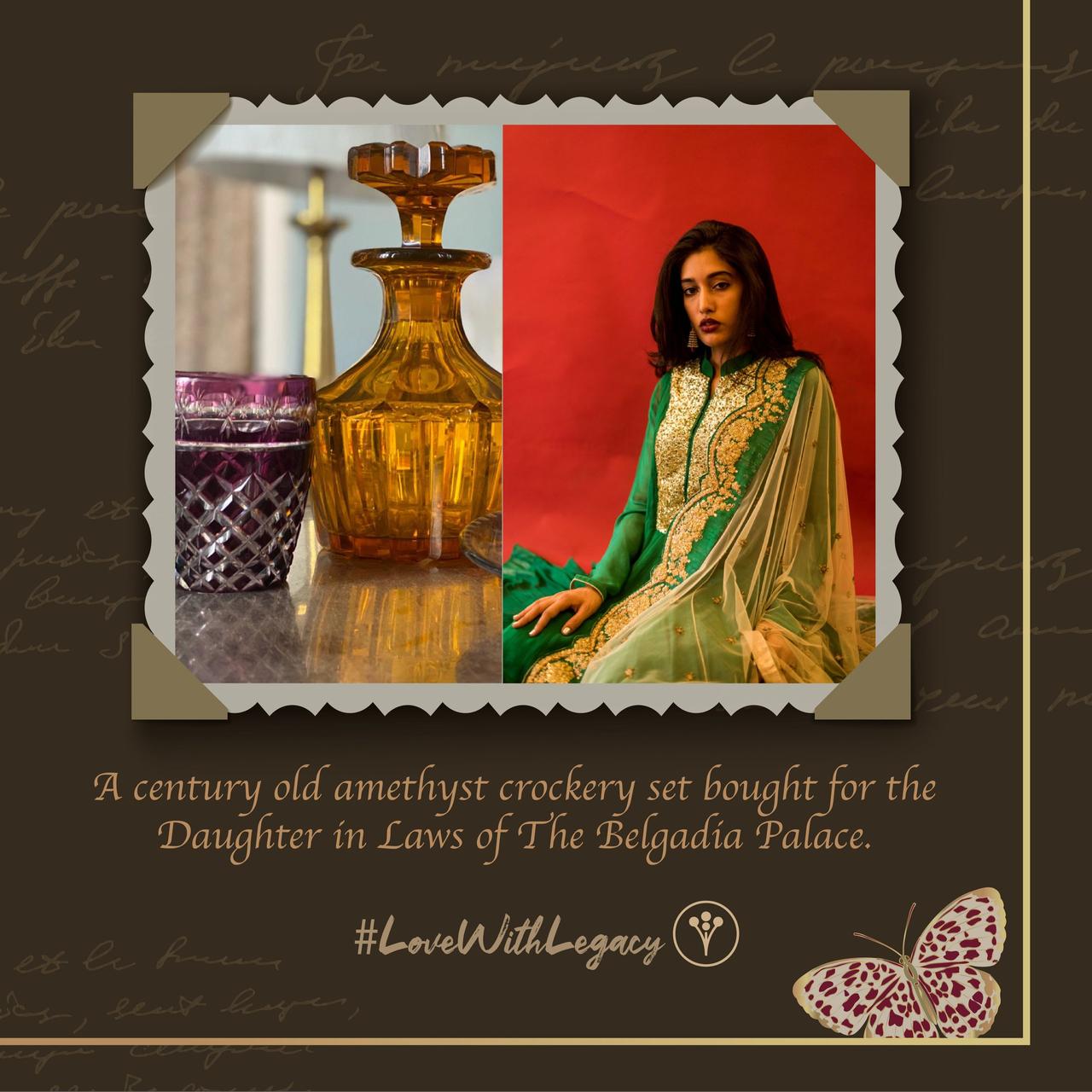 Image Courtesy - The Belgadia Palace
The young and dynamic Akshita M. Bhanj Deo, Director of the Belgadia Palace shares an heirloom story from the royal chapters of 1950. "My great grandfather bought an amethyst cut glass crockery and cutlery set from Asprey International Limited, formerly Asprey & Garrard Limited, for my grandmother when she got married in 1950. This was passed down to my mother when she married my father. My paternal grandmother (father's mother) is Maharani Bharati Rajya Lakshmi Devi, daughter of His Majesty King Tribhuvan of Nepal, aunt of present King of Nepal. My mother is Rashmi Rajyalaxmi Bhanjdeo who is from the royal family of Jaisalmer. The amethyst set is special to my family given that it is almost a century old and was purchased keeping in mind the personalities of each of the daughter in laws who came into the family. It is only brought out once a year for the annual Christmas party at The Belgadia Palace, which is now an 18 century homestay in Mayurbhanj, Odisha. The crockery set is also a part of the museum collection for guests to look at. It was given to my mother keeping in mind that this was her birth stone, which is why this is special and personal among the many heirlooms passed down in the family."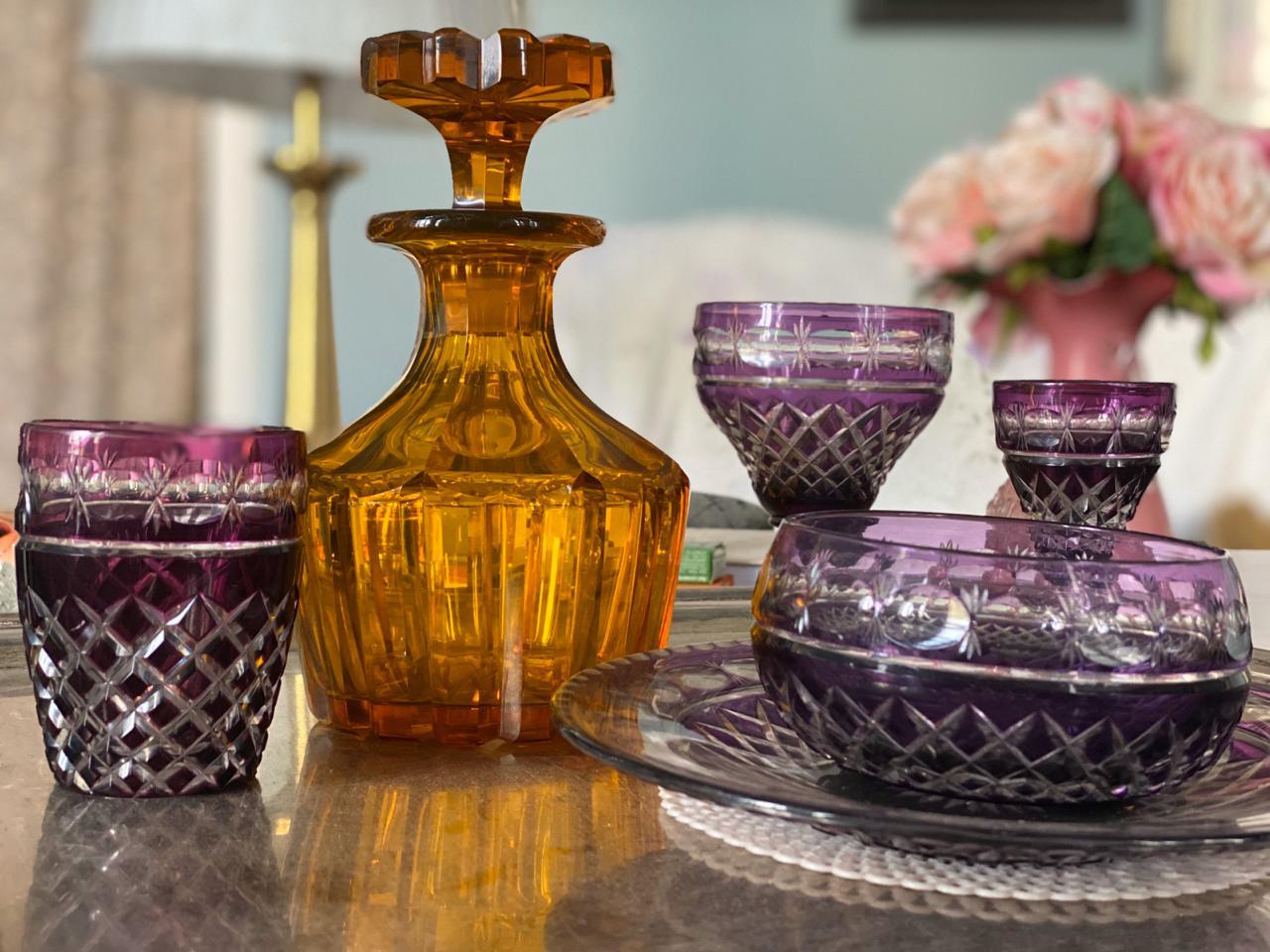 Image Courtesy - The Belgadia Palace
Yuvrani Anshika Kumari, Royal Family of Karauli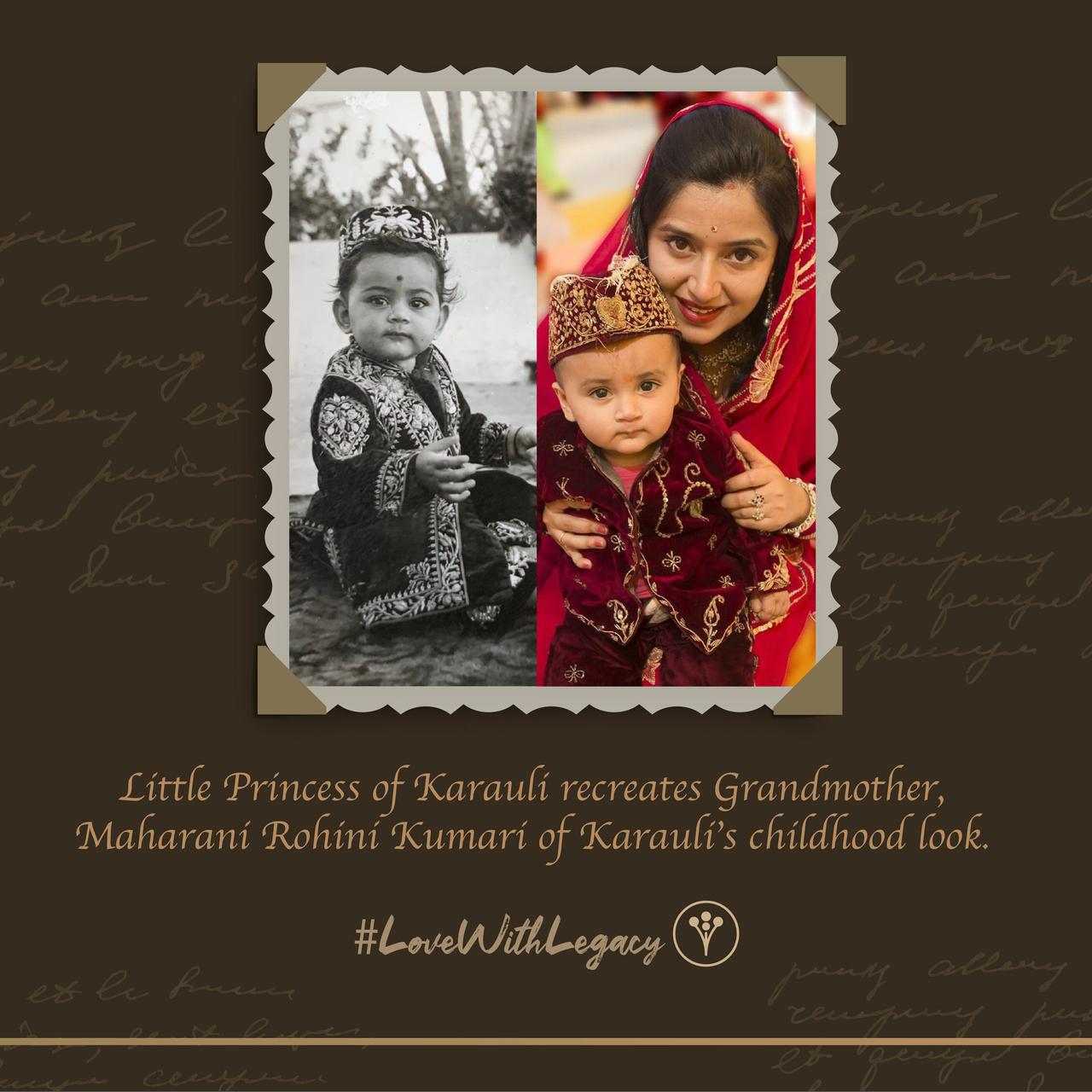 Image Courtesy - Royal family of Karauli
Yuvrani Anshika Kumari from the royal family of Karauli, takes a stroll down the warm memory lane and shares a heartwarming picture of Maharani Rohini Kumari of Karauli's childhood days. "I am wearing a georgette saree, with a zari border transferred from an older saree that belonged to my great-grandmother, Rani Chandra Prabha of Ramnagar Dhamedi. My daughter, Princess Brijaambika Kumari of Karauli, is wearing a little suit and a matching cap, dating from the 1910s, in plush maroon velvet, embroidered in pure gold zari and hand-cut gold sequins. The suit belongs to her grandmother, Maharani Rohini Kumari of Karauli, who inherited it from her grandparents in Garhi and is pictured here wearing it during her own childhood at the Garhi fort."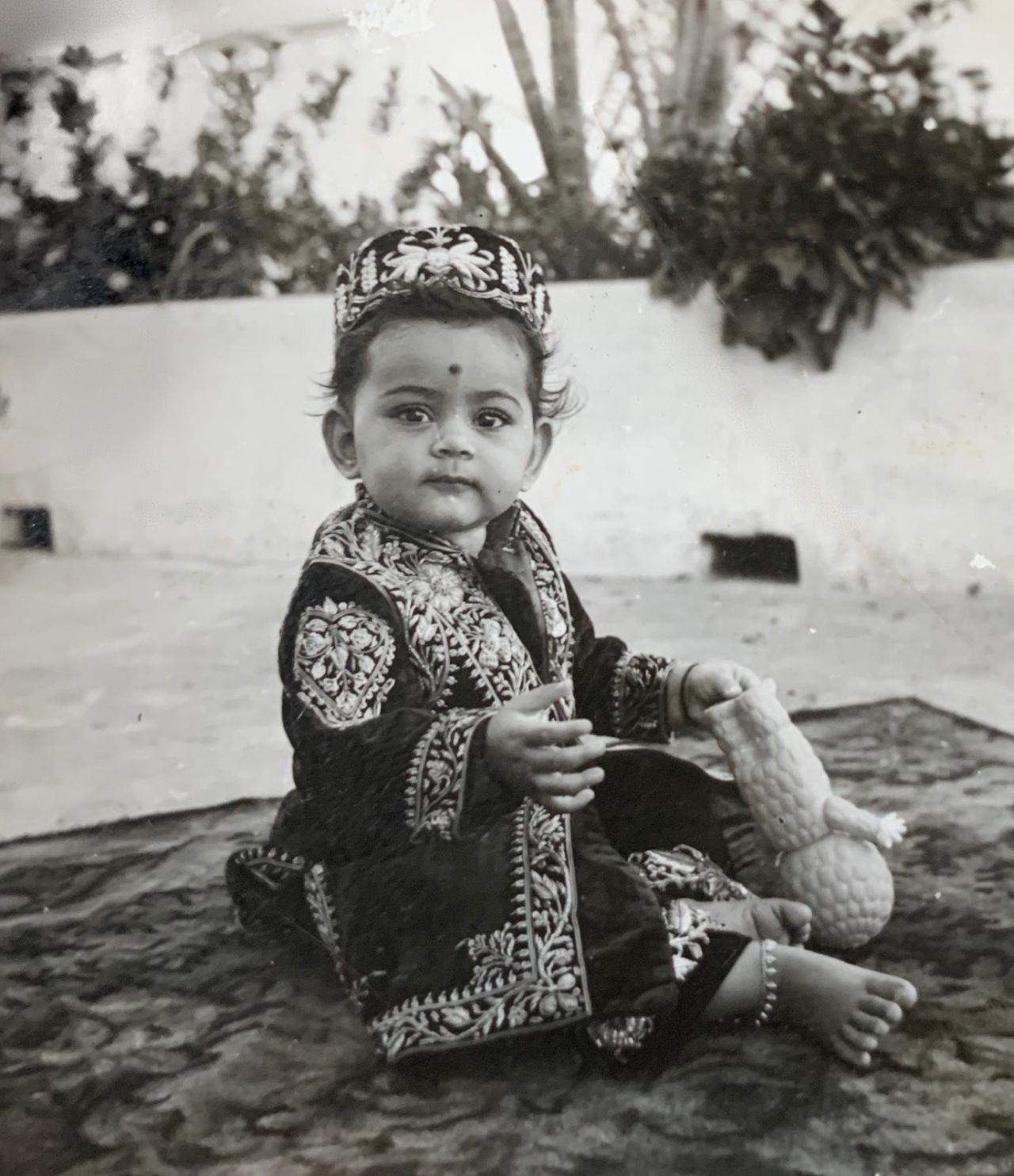 Image Courtesy: Maharani Rohini Kumari of Karauli's childhood image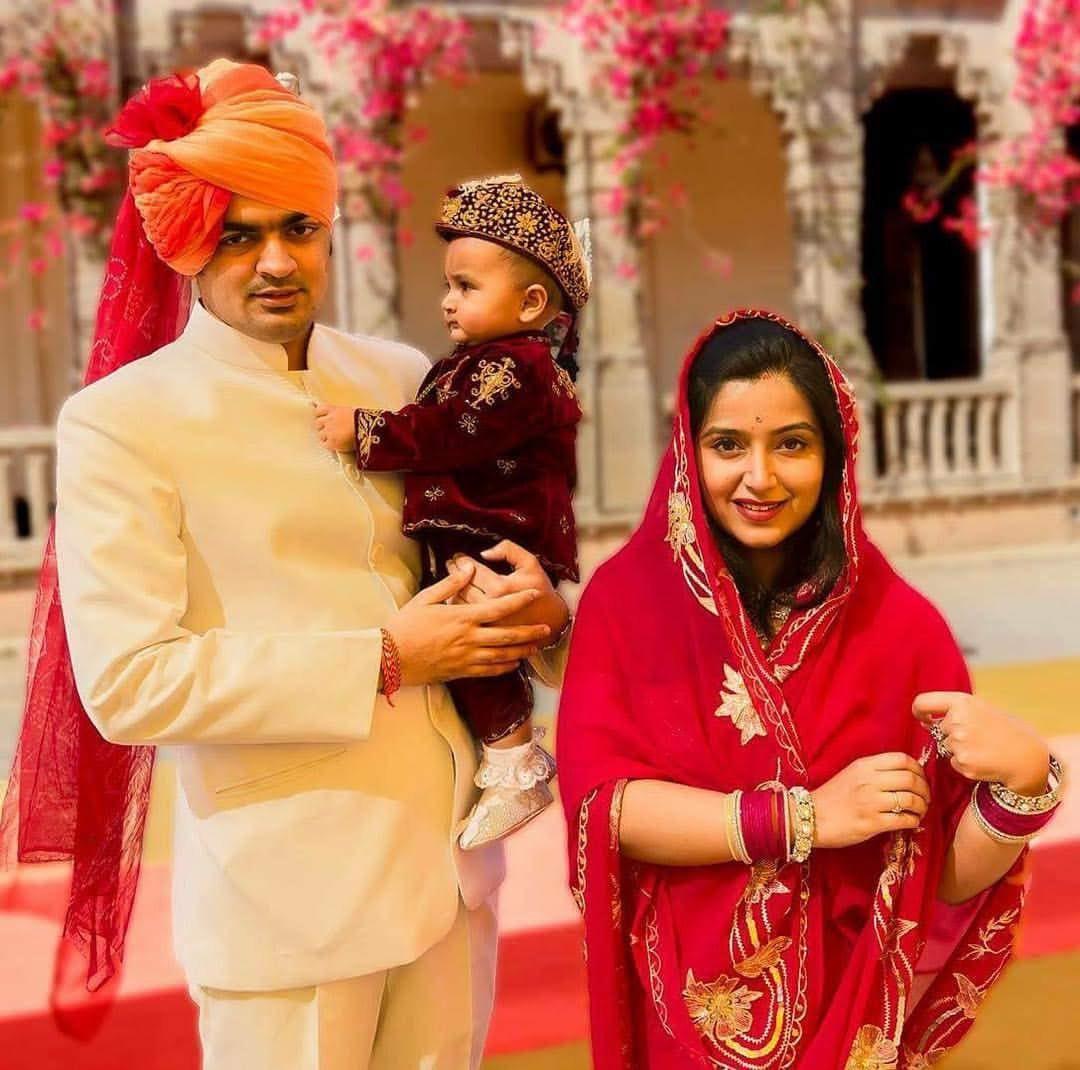 Image Courtesy - Royal family of Karauli
Also Read: Celebrities in their Heirloom Pieces are a True Inspiration
Dr. Blossom Kochhar, Chairperson - Aroma Magic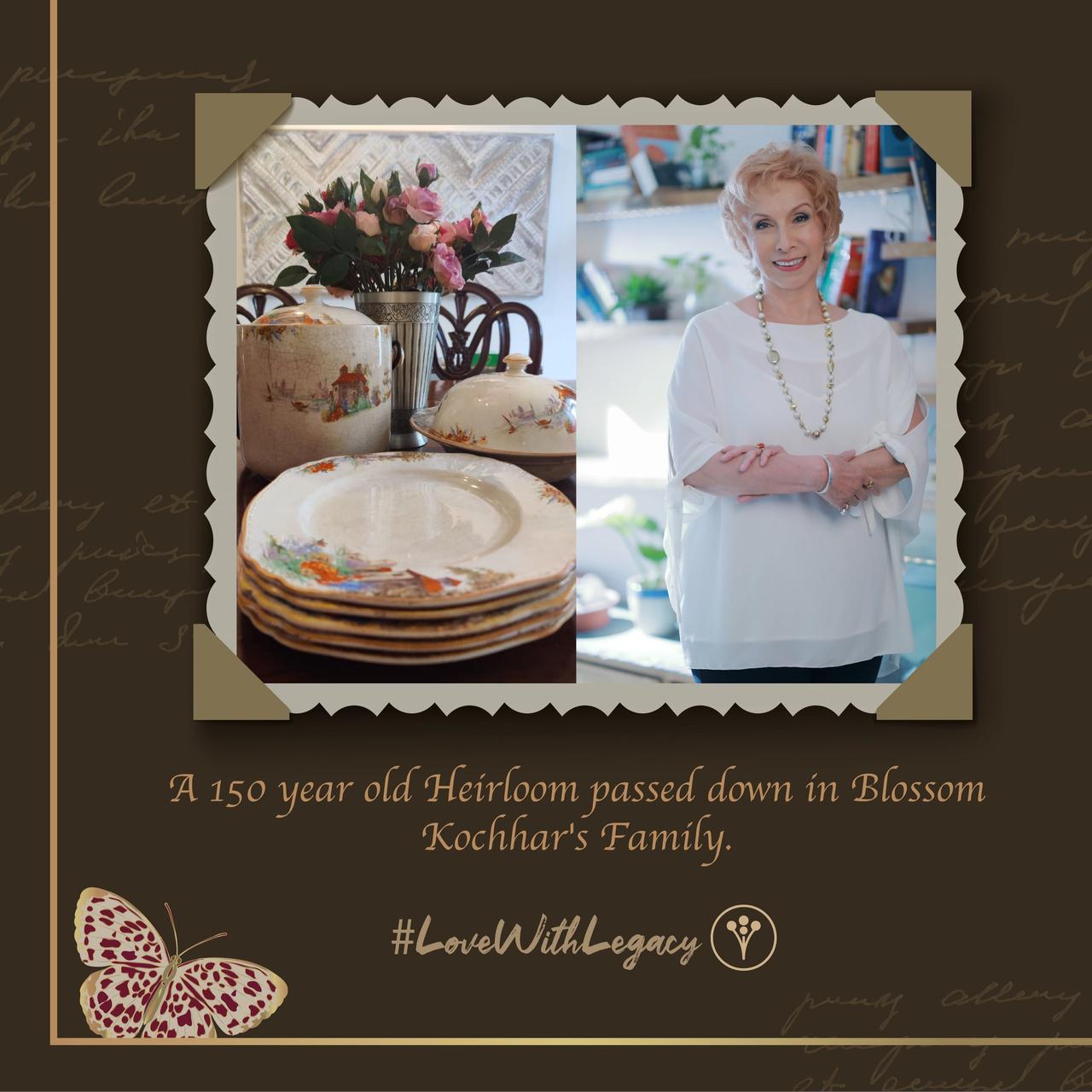 Image Courtesy -Dr. Blossom Kochhar
Dr. Blossom Kochhar, the reigning queen of India's holistic beauty industry and the Chairperson of Blossom Kochhar Group of companies shared a 150 year old crockery keepsake. "We have a cookie jar and a set of antique plates which are our family heirlooms. My mother gave them to me and I've passed it on to my daughter, Samantha. They are almost 150 years old."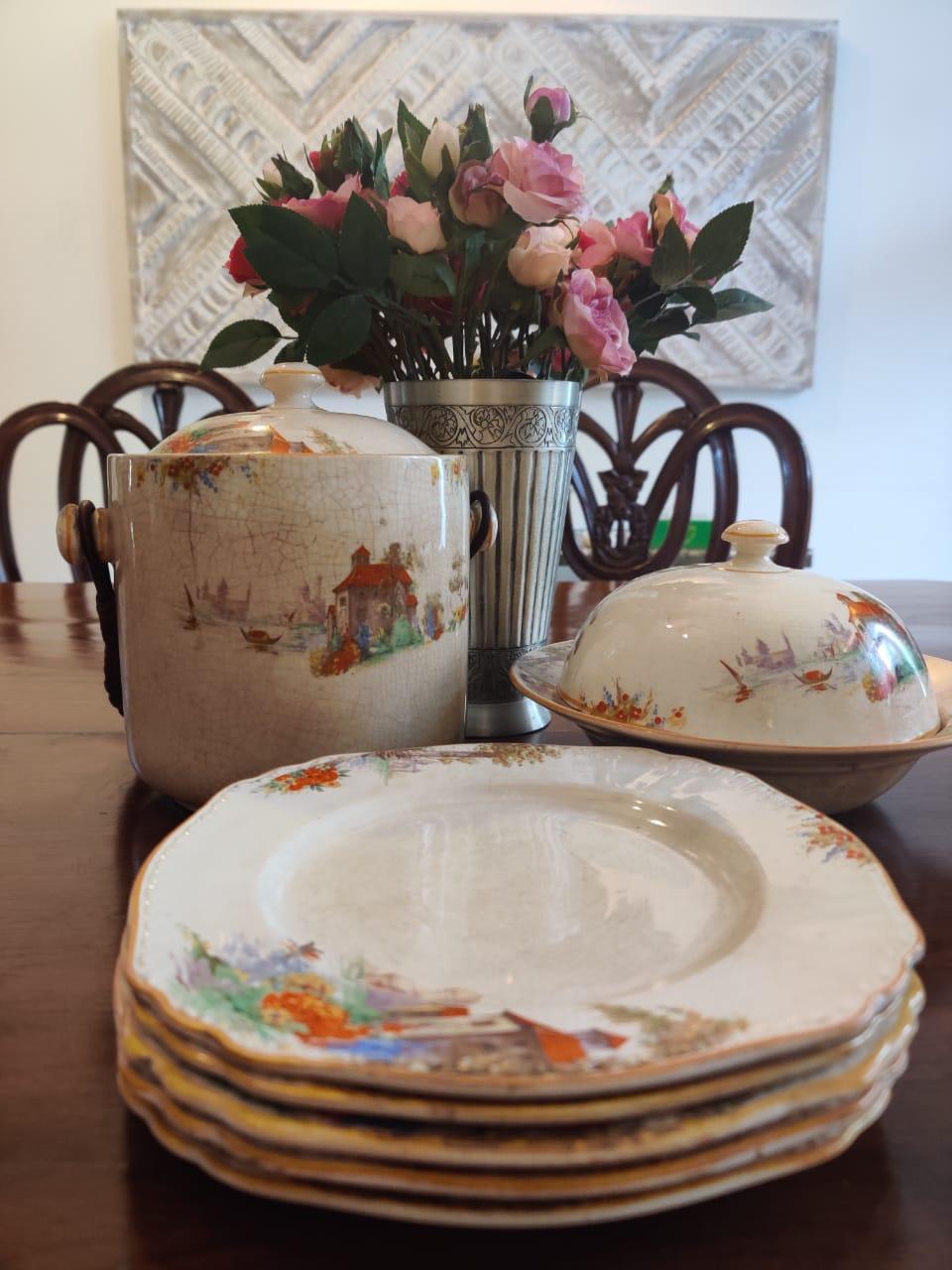 Image Courtesy -Dr. Blossom Kochhar
Sangeeta Boochra, Jewellery Designer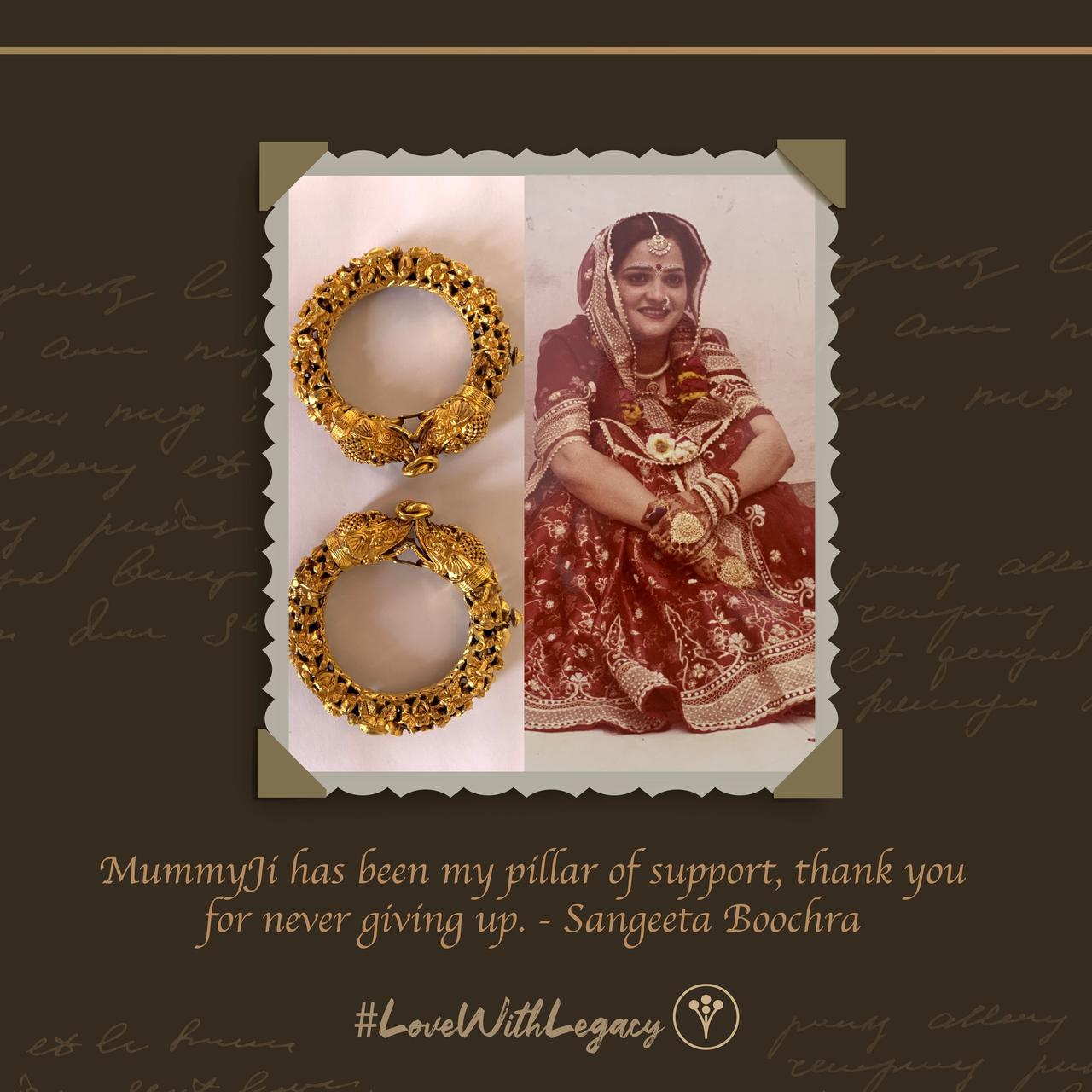 Image Courtesy - Sangeeta Boochra
Ace jewellery designer, Sangeeta Boochra, added a refreshing angle to the tale of heirlooms and shared how a 120 year old jewellery was reinvented and gifted to her. "There is a piece of jewellery that has been a part of our family for generations. It is a 120 year old, handcrafted gold jewellery that originally belonged to my grandmother in law's mother. Her mother originally wore this as a stack of anklets in different sizes. My mother in law converted them into bangles and a small necklace (hasli), as the weight of the anklets was too heavy to carry around. It has 98% pure gold and weighs 1.5 kg. I feel privileged and honoured that something which is so unique and holds so much value has been passed on to me. My mother-in-law gifted this to me when I married into the family and she shared the story of how this jewellery has been in the family for generations. We have got these jewellery pieces re-polished time and again, by the best artisans but the pure art of the artisans who had created this design a century ago, has died with them. As shared by my mother in law, it took the artisans 1 year to complete this piece. The Master craftsmen who made the original anklets were from West Bengal.
Also Read - Restore and Maintain Heirloom Jewellery
Richa Singh, Managing Director – India, Diamond Producers Association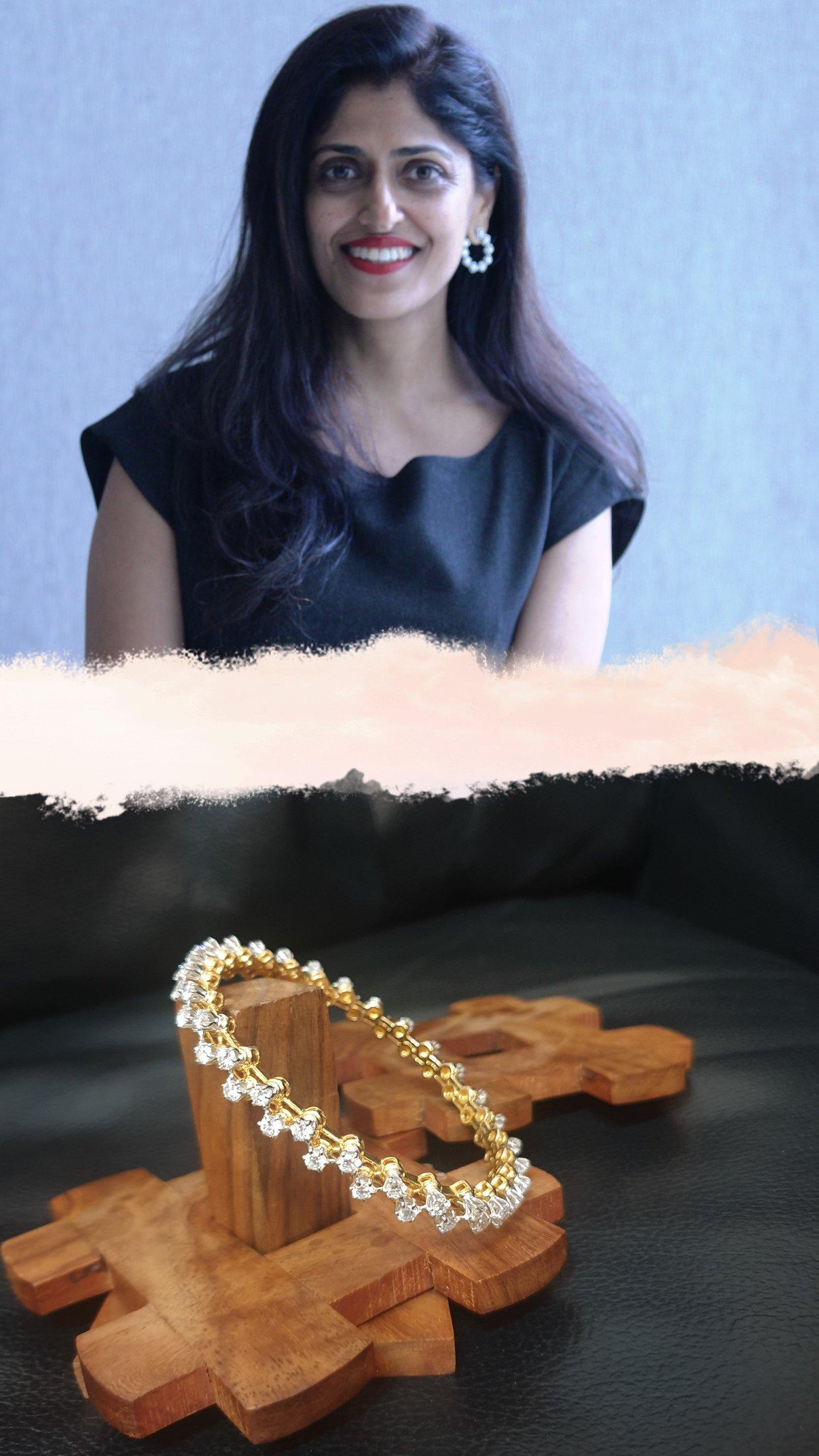 Image Courtesy - Diamond Producers Association
Richa Singh, Managing Director India, Diamond Producers Association has two precious heirlooms that she holds close to her heart. "As I grow older, I appreciate the unfiltered love I have received from my mother, more and more each day. It has always been a 'No questions asked and no judgment passed kind of love' that can't be replaced by anyone at all. I was enamoured by a sparkly, grand piece of Diamond jewellery since I saw my mum wearing it when I was a child. When I got married, my Ma passed it on to me, I got it re-strung to suit my personality and sense of style. Any special occasion in my life is more precious, if I have a part of her with me. Another precious heirloom story for me is the diamond bangle that my Nani-in-law gave me when I made a dessert post my wedding. It is enriched with family tradition and carries so much history with it and represents the wisdom and blessings of our elders. Every woman in India has an heirloom that she attaches deep meaning too. I wear my bangle as often as I can and look forward to a time when I will pass it on to my daughter. This sentiment is echoed by today's millennial brides as they are consciously choosing natural diamonds as part of their trousseau; be it statement pieces inherited from family or modern interpretations of traditional jewellery that they can wear with multiple outfits.''
Aditi Saraf Kagzi, Aisshpra Gems and Jewels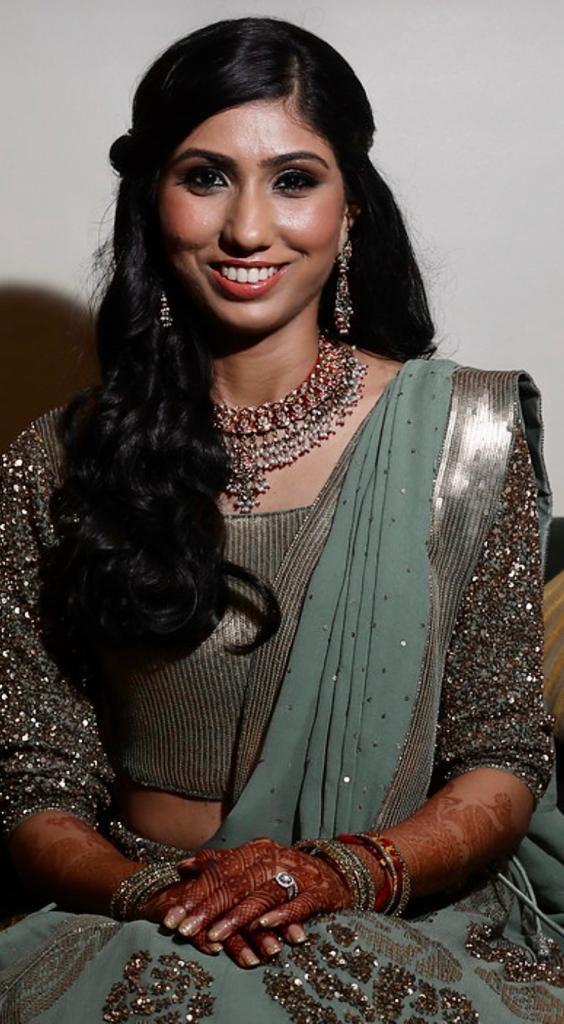 Image Courtesy -Aisshpra Gems and Jewels
Aditi Saraf Kagzi, daughter of the Aisshpra Gems and Jewels founding family and Co-Founder of The Curio Diaries, shares the tale of an Aisshpra Gems and Jewels design that was originally worn by her mother Radha Saraf in one of her wedding functions. "The neckpiece I wore in my Sangeet ceremony is an heirloom that has been in the family since more than 40 years. My mother had worn it in one of her wedding functions. It's a Jaipuri Jadau choker with intricate Minakari work. It's an epitome of exploring a lesser known art form, the roots of which can be traced back to the royalties of Rajasthan and their rich cultural heritage. I had paired this neckpiece with a pastel green contemporary lehenga to keep it trendy yet traditional. I feel proud to own it. It's like carrying forward a legacy. It's a statement piece and represents generations of a well-knitted family. It carries within its gems of my family's history and untold stories. Heirloom pieces are symbols of love and accomplishment. It is one of my favourite possessions as the complete set includes a ring and a pair of bangles too; which we don't get to see in jewellery sets that often."
Nisha Choksey, Head Designer - Shobha Shringar Jewellers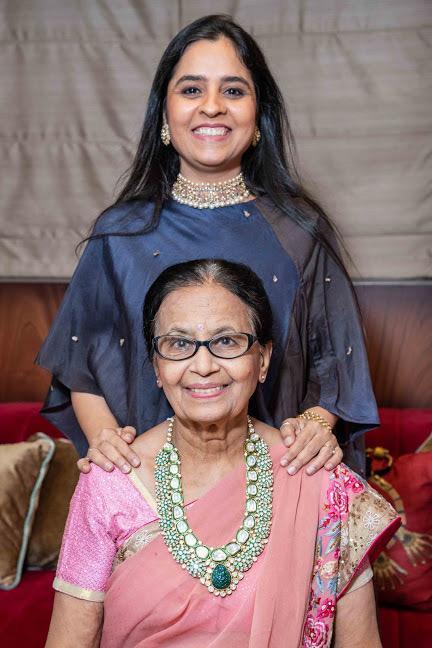 Image Courtesy - Shobha Shringar Jewellers
Nisha Choksey, Head Designer of Shobha Shringar Jewellers shares, "My Mother in Law, Shobha Choksey, Founder of Shobha Shringar Jewellers, designed an antique necklace. It has been with the family for 30 years now and is as relevant now as it was in the roaring 70s. With meenakari on gold, the lustrous gold balls with pops of colour, remind me of the song 'Shiny Disco Balls' and the liberated times of the 70s. I wear it often and I can pair it with both Indian and Western attire. It's a proud and overwhelming feeling to own an heirloom jewellery piece and holds a huge sentimental value as one day I would want to pass it down to my daughter as well."
Megha Asher, Co-Founder - Juicy Chemistry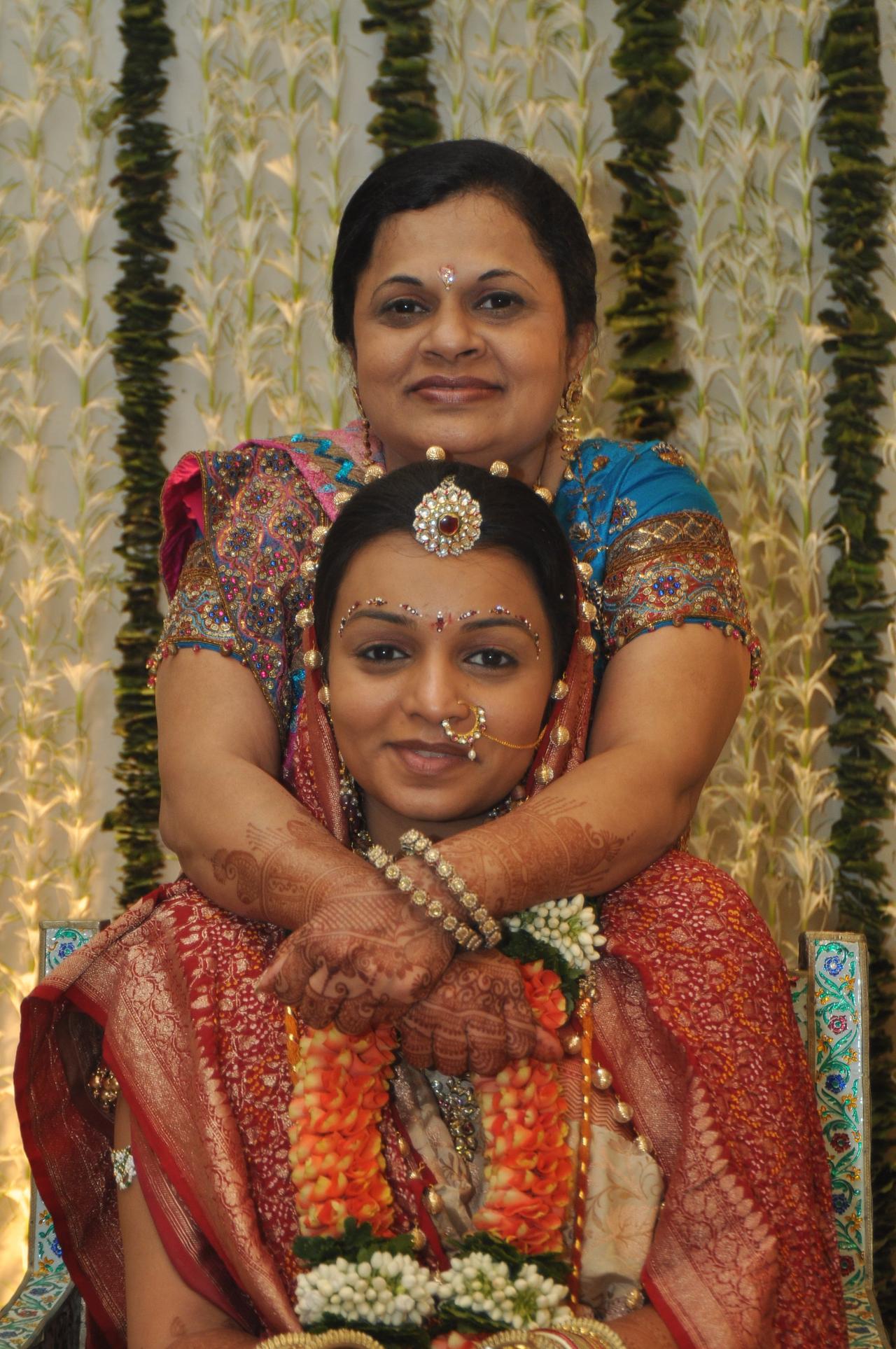 Image Courtesy - Juicy Chemistry
Co-Founder of the organic skincare brand, Juicy Chemistry, Megha Asher, shares a one of a kind heirloom story of a handmade keepsake. "My mother loved doing things she could to make people around her happy. She hand embroidered a red saree for my grandmother when she was 18 years old. My grandmother gave her this same saree before she passed away. My mother who has never been a saree person converted this into a piece of shawl. My mother passed the shawl on to me later. It is a beautiful red shawl that is very close to my heart. When it was sunny, I'd cover my hair with it, when it was cold, I would wrap it around my arms. Sleeping with it while I felt homesick, was the only thing that didn't make me give up on my dream. Every time I held it, I felt my mother's warmth and love, from miles away. The shawl my mom handed me when I left home wasn't just a piece of cloth, it was my mother's way of telling me that no matter what I shouldn't waver my zeal and courage and that even though my mother is not always around to hold my hand, that shawl wrapped around me will always be my safety net.
Pooja Nagdev, Managing Director, Inatur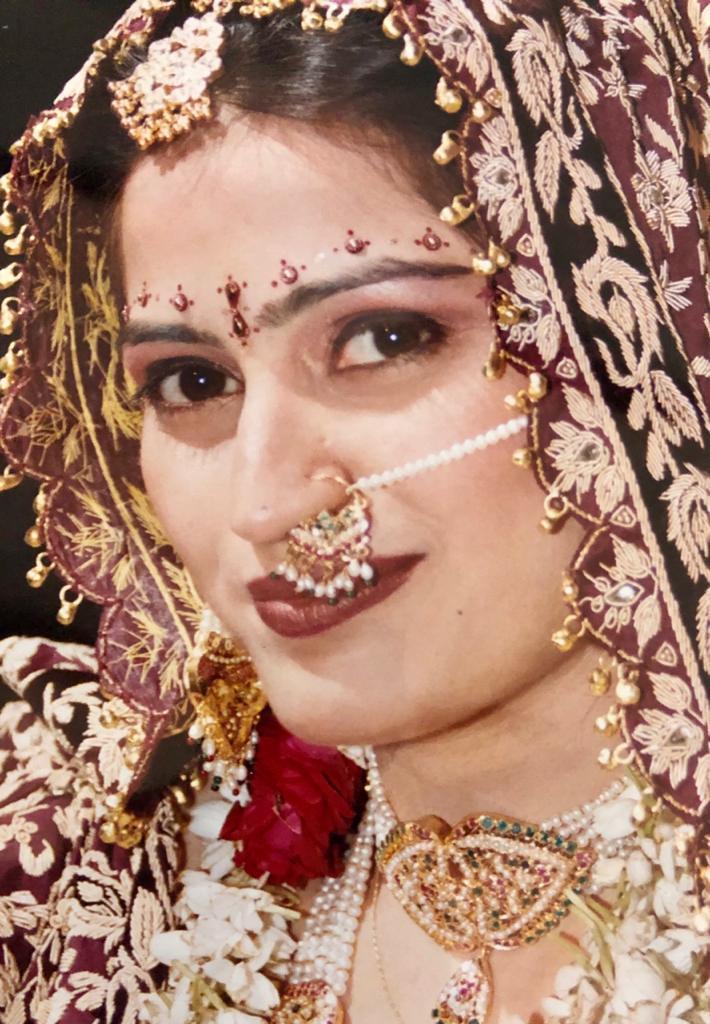 Image Courtesy - Inatur
A renowned name in the world of Ayurveda and the Managing Director of Inatur, Pooja Nagdev, shares a beautiful heirloom story. "I got married in January 1999. I am sure the feeling of being a bride is the same between then and now. The only difference is that back then, we had left everything on our parents and they had a huge role to play with decision making and planning the wedding. The jewellery I wore at my wedding, was given to me by my mom. It was a wonderful Polki and ruby set that had been passed on from my grandmother. I never got to meet my Nani and this is the only token of remembrance and blessing I have from her and I have preserved it with love and plan to hand it over to the future generation."
These heartfelt tales of #LovewithLegacy has us entwined in their nostalgic grip. What about you? Share your priceless heirloom stories with us in the comments section below.