What We Love About Prince Harry & Meghan's Love Story That Knows No Bounds
The unconditional love showcased by Prince Harry and Meghan Markle took the world by storm while inspiring us to find our own fairytale. Find everything we love about the couple and their love story with insights from the Global Leaders at The Knot Worldwide.
Image Courtesy: Pinterest
A couple that grabbed eyeballs even before they got married in one of the most beautiful wedding ceremonies is the adorable Prince Harry and Meghan Markle. While they tied the knot in 2018, where the whole world stood witness to their love, there is so much more to this wonderful couple and their marriage than what meets the eye. As individuals, we have always thought about what we would want on our wedding day and in our life partner, but their royal wedding is nothing less than an inspiration for us to find our fairytale no matter what while upholding all the vows and promises we make along the way.
To dive deeper into the intricacies of their lives and what makes their bond so special, we had a discussion with two of the leading voices of The Knot Worldwide's global family. Zoe Burke, Editor at Hitched, shares her perspective through the UK lens, while Whitney Little, Director of Social Media for The Knot, shares her expert inputs from the US.
The Beginning of Their Happily Ever After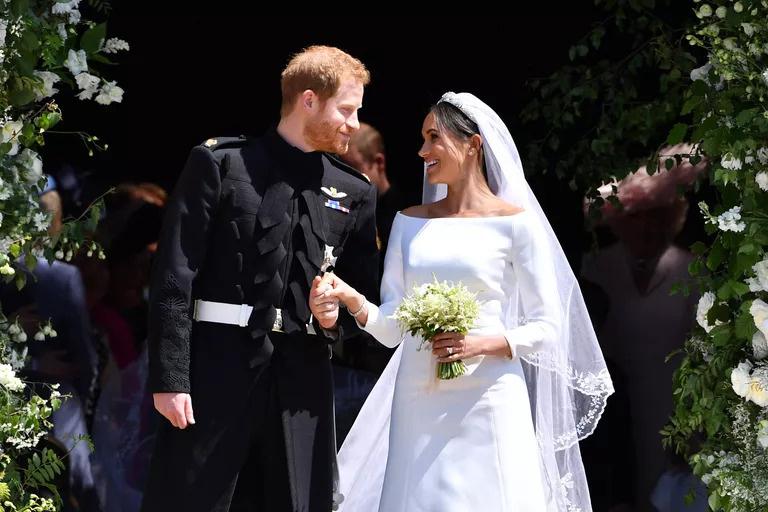 Image Courtesy: The Knot
As the world knows, the adorable couple met through a common friend. But did they? In the recent docu-series Harry & Meghan launched on the OTT platform Netflix, we learned that the couple, in fact, instilled the first step of their relationship through Instagram. Harry saw a photo of Markle in a Snapchat dog filter posted by his mutual friend, who later connected the two.
Although they have been together since the summer of 2016, the Suits actress addressed their courtship for the first time after a year. The couple announced their engagement in 2017 and finally got married at St George's Chapel in Windsor, England, in 2018, where the Queen gave them the title of the Duke and Duchess of Sussex. Harry and Meghan's relationship has been on the radar since the news broke of their being together, their love story is one for the ages.
Fun Facts About the Royal Wedding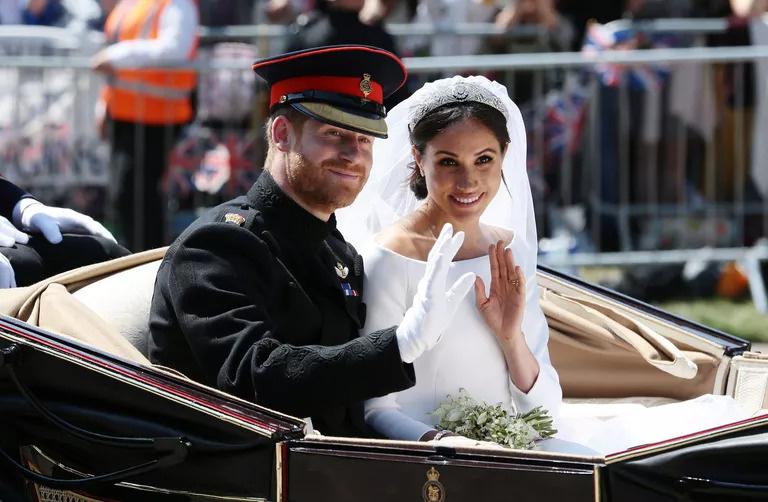 Image Courtesy: Aaron Chown
Prince Harry and Meghan Markle's wedding was memorable for the world but there were so many beautiful and little details that made their wedding one to be cherished for years. The couple paid attention to even the most minute detail while making it a special day for them to enjoy.
As perfectly added by Zoe Burke, "Harry and Meghan's wedding was, for me, the most special royal wedding I've witnessed. They didn't follow tradition and instead chose to plan a wedding that represented who they are as a couple as best as they could."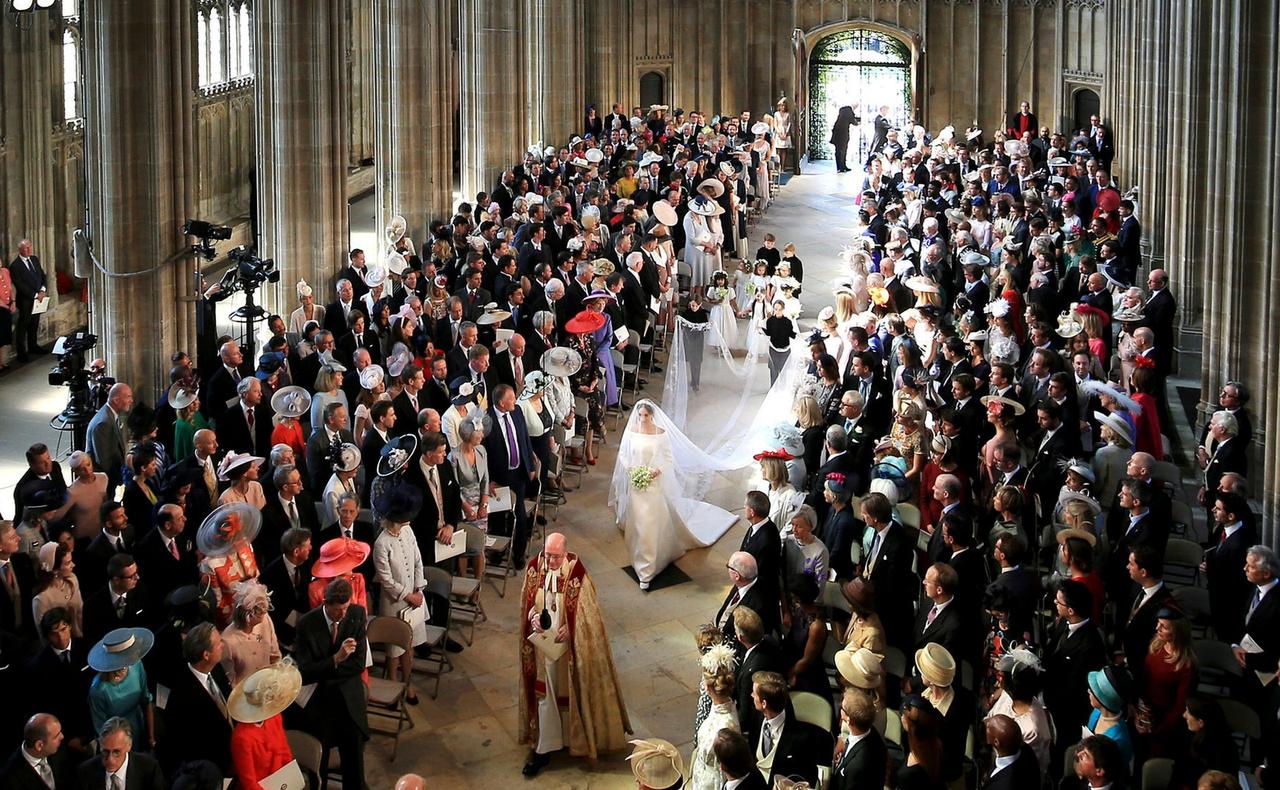 Image Courtesy: Harper's Bazaar
In the recent Netflix documentary, the couple revealed so many beautiful moments and memories from their wedding day, while some were not so. A few days before the wedding, Meghan had a fallout with her father, who then couldn't accompany her for the walk down the aisle. She took a bold step and decided to walk down the aisle alone, radiating an inspiring confidence. "We saw a gospel choir - something never before seen at a royal wedding - and the bride walked down half of the aisle alone, which felt like a bold feminist stance", Burke added.
Talking about the depth of Harry and Meghan's bond, Whitney Little said, "Something that stood out to me was how truly in love they seemed. The way Harry looked at Meghan was so emotional, I remember joking to my husband he had to look at me the same way when we got married the following weekend. I also really loved seeing the royal family rally around Meghan in the wake of her father's absence, with Prince Charles walking her halfway down the aisle and escorting her mother Doria out of the church."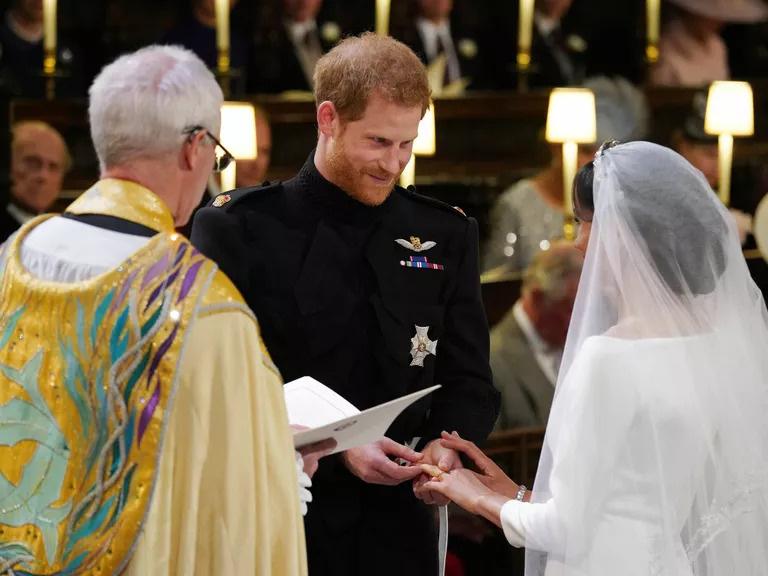 Image Courtesy: Jonathan Brady
"As an American, I had seen photos and coverage of previous royal weddings, but I actually hosted a viewing party (for The Knot!) to watch Harry and Meghan's wedding live. Meghan brought an interest to the royal family as someone from the U.S. and more importantly, as a biracial divorcée who already had an established career. There was so much excitement that day to watch history being made, and it felt as if change was coming to an institution that desperately needed to modernise," Whitney added.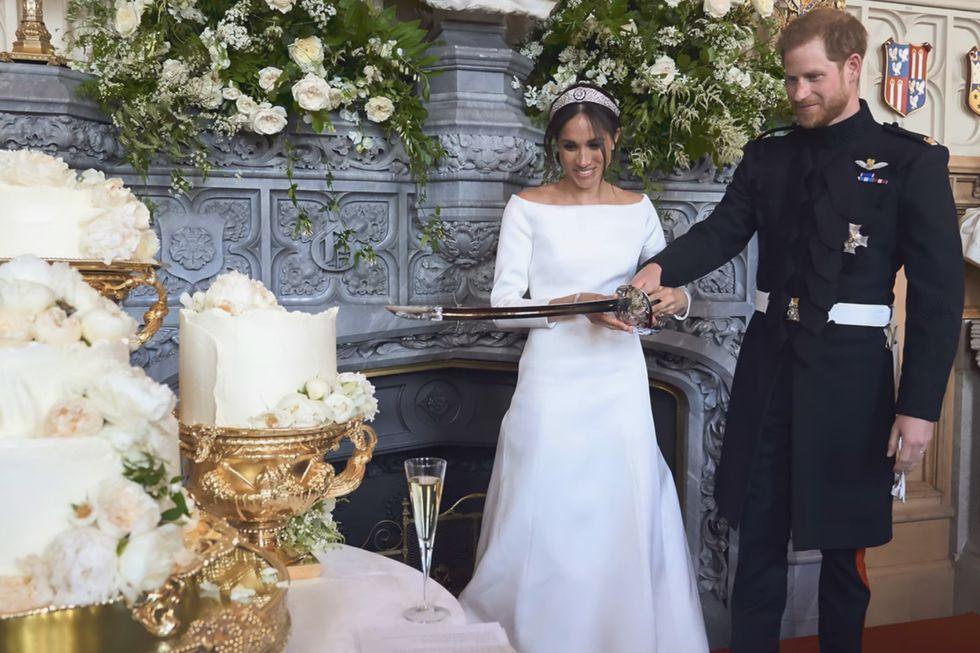 Image Courtesy: Netflix
While the traditions and ceremonies are somewhat set in stone for the royal weddings, Harry and Meghan tried making it their day through the little things that they could.
"Prince Harry chose to wear a wedding ring, which royals don't usually do. They skipped traditional fruit wedding cake for a rustic style lemon and elderflower cake and the couple gazed at each other with so much love - it was just magical to see. Weddings should be an expression of who you are as a couple, and your relationship, even if you're royal, so I really enjoyed seeing how they did that", Zoe added.
A Raucous Wedding Reception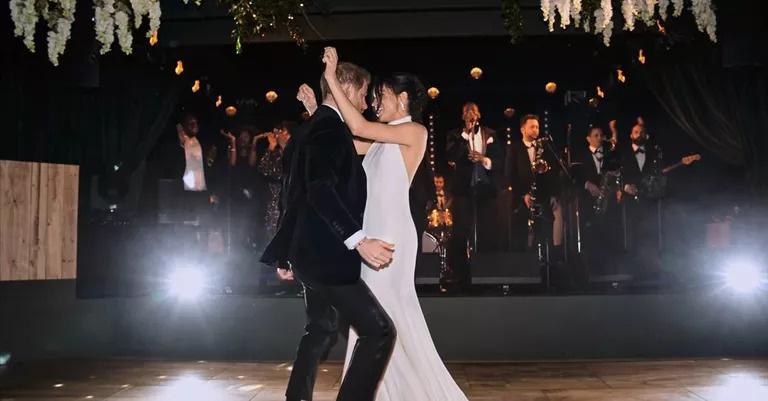 Image Courtesy: Netflix
The wedding for the newlywed royal couple was a sombre affair to what came after in the form of their raucous reception. From stunning fireworks that lit the sky to a seemingly never-ending dance party, the whole scenario fills you up with hope and love. While Meghan wanted the music for her reception ceremony to be really felt by her wedding guests, the song they chose for their first dance was Land of a Thousand Dances by Wilson Pickett.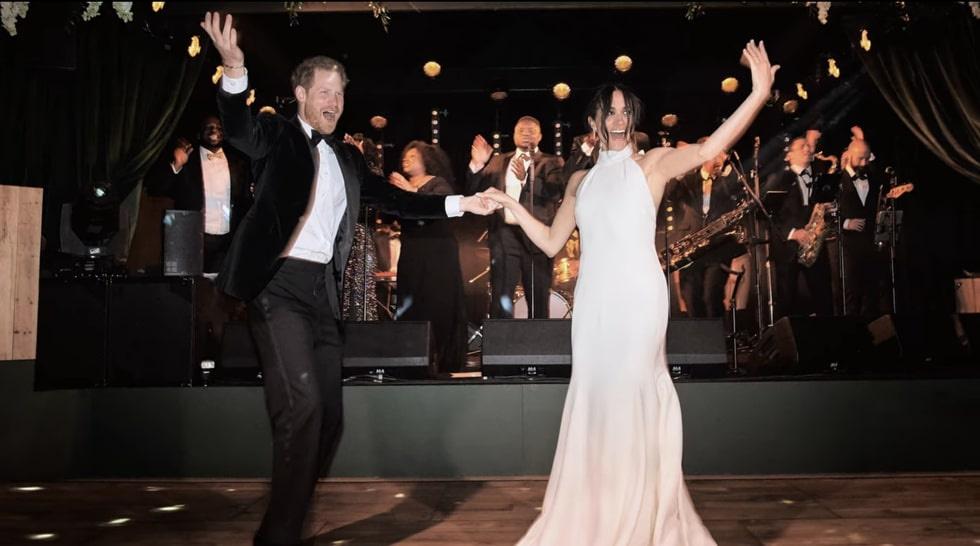 Image Courtesy: Netflix
With performances by Elton John, where Idris Elba served as their DJ, George Clooney served drinks to guests, and Serena Williams enjoyed some beer pong, Harry and Meghan reportedly gave sweet, funny speeches thanking their guests for attending.
A Real-life Fairytale Prince & Princess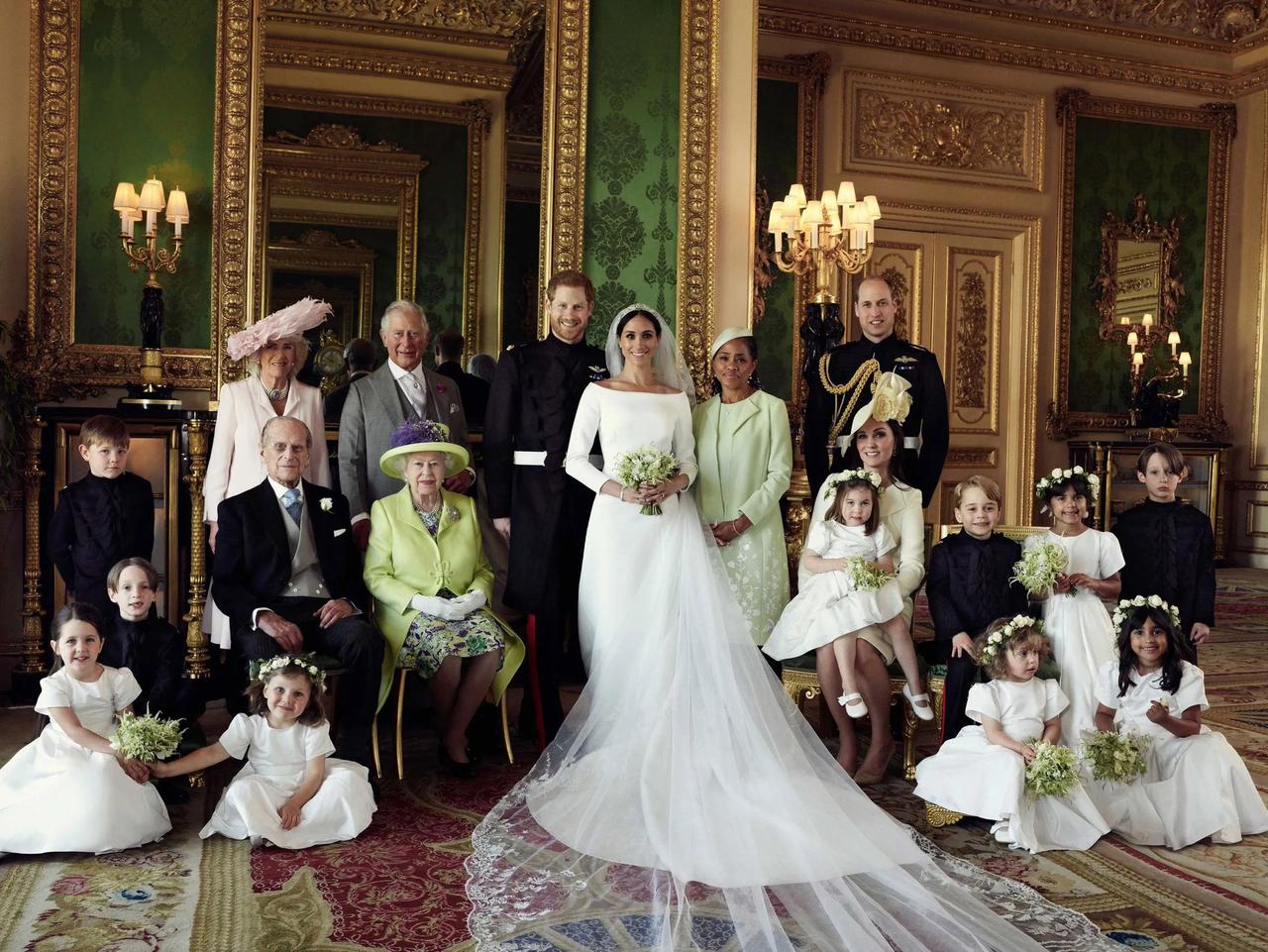 Image Courtesy: Vogue
While Prince Harry and Meghan Markle are one of the most recognised couples in the world, since their wedding in 2018, the couple has faced and witnessed so many things in their lives. Although they have been through some turbulent times together, their love stood the test of time where they stood by each other no matter what.
Zoe rightly says, "I think Harry and Meghan have been through a lot together, some wonderful and amazing things, but also some really difficult times, but what makes their relationship so special is how genuinely in love they seem to be. The royals are often quite reserved and refined, so we rarely see public displays of affection from them, but the Duke and Duchess of Sussex are so different. You can, especially in their new docu-series, really see their love in how tactile and playful they are with each other. For me, that's what really makes their love story stand out - that and how much they both admit to sacrificing to be together."
"Harry and Meghan's love story unfortunately feels too heavy and dark to be a real-life fairytale. Although all couples face challenges, no one should experience the issues Harry and Meghan have had to deal with throughout the years, from racism to threats of violence to suicidal ideation. But the way they love each other is absolutely what fairytales are made of. I don't know many couples who are strong enough to face everything they have and sacrifice so much", Whitney shares - leaving us with.
Their Unconditional Love to Take on the World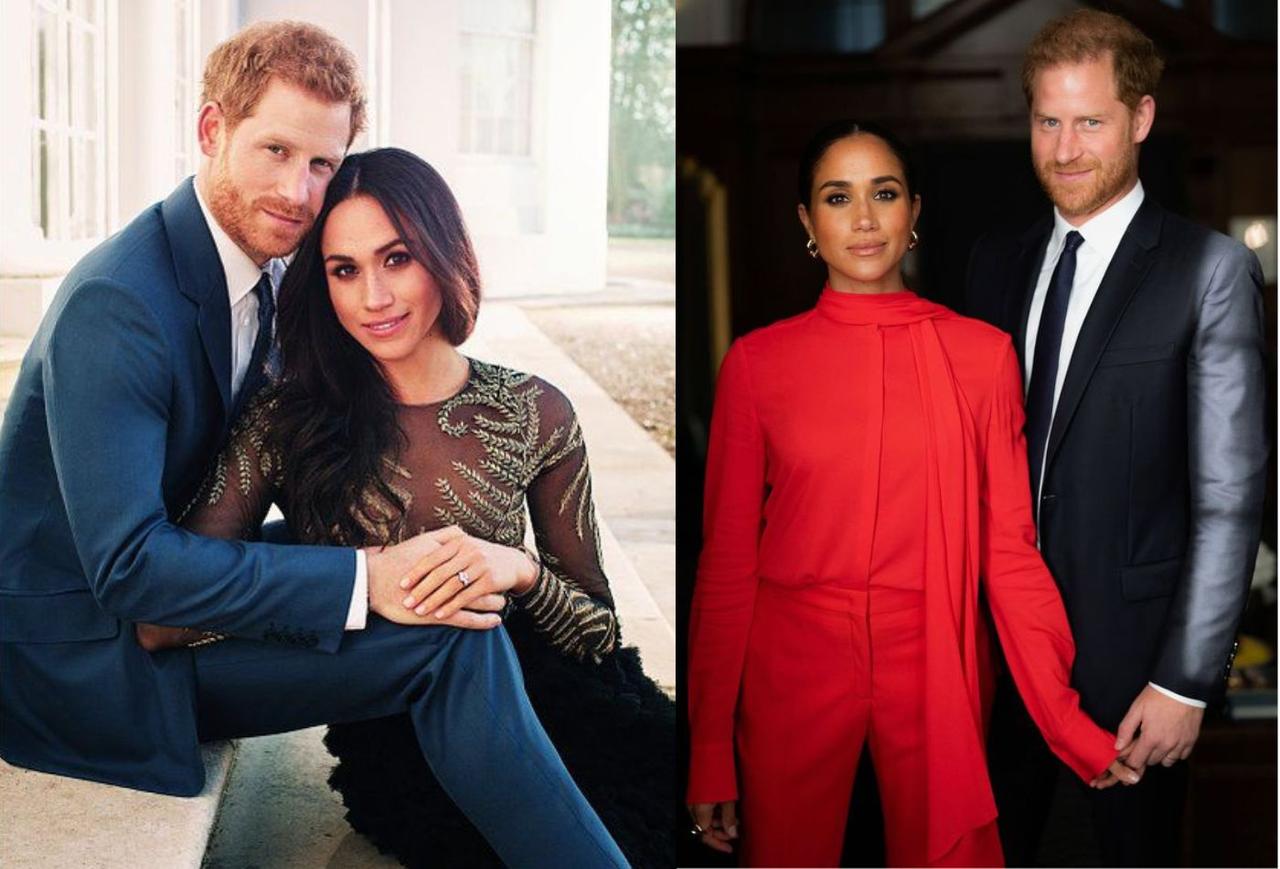 Image Courtesy: Pinterest
We may read thousands of love quotes explaining to us what the word really means, it's more of an emotion. When you really love someone, you stand by them, protect them, shield them, defend them, and come what may. The beautiful love story of Meghan and Harry is exactly like this, a real-life fairytale that would want you to believe in finding your own happily-ever-after with a partner who can face the world holding your hand.
As per Burke," Marriage is all about supporting your partner - Harry and Meghan made vows to each other, promising to support each other 'for richer, for poorer, in sickness and in health', and rich or poor doesn't have to mean financially necessarily. It could refer to the richness of their lives at that time, and they've been very honest about the unhappy times. It was eye-opening in the docus-eries where Harry discusses how he first viewed Meghan's situation as 'Royal Harry' instead of 'Husband Harry', which just goes to show how ingrained his royal duties are. But by seeing it differently in the role of a husband, and acknowledging that he needed to do that, he was able to better support his wife and ensure that their relationship and life together continued to flourish."
"Marriage is all about partnership, and I think Harry and Meghan put it perfectly at the beginning of their Netflix docu-series: She left her life behind to be with him, and then he left his life behind to be with her. A relationship is never equally 50/50 all the time. She gave up so much to be part of his world and when it became too unbearable, Harry made the choice to stand by her and leave his role as a senior member of the royal family. Although most marriages will never face anything on that scale, it does come down to choosing your partner, even when it's unpopular or difficult, so long as you're in a supportive, loving relationship", Little added.
What the Future Holds for the Royals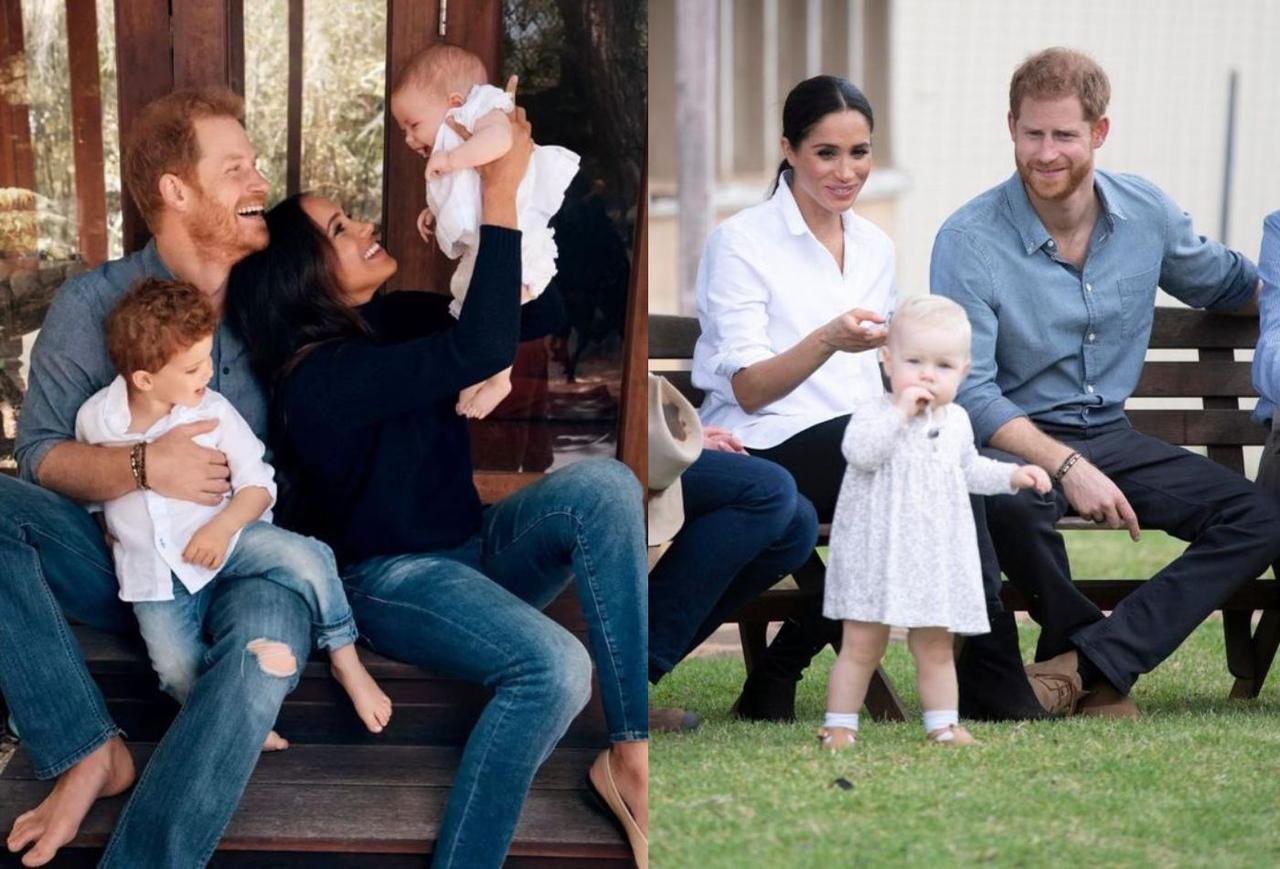 Image Courtesy: Pinterest (L), The Sun (R)
Sailing through the enormous highs and lows of life, Harry and Meghan are committed to building a beautiful life for themselves and their kids, filled with peace, warmth and happiness. While healing through some traumatic situations will take time, each step towards a brighter future is worth the effort.
As per Burke," Who really knows what the future holds? This docu-series has made some very interesting allegations about the Palace, and it's very unlikely that they will respond or acknowledge it, as that's not their style. But, as Meghan pointed out, it is a family, as well as a family business. I really hope they can all follow Harry's lead and look outside of their royal duties to find connections again as a family."
"Meghan ignited an interest in the royal family among those who may not have cared before, especially those of us in America. She had such potential to help the institution evolve and modernize, but unfortunately her presence instead exposed the toxic behavior of the British press (something I as an American was unaware of) and the racism and misogyny that is still prevalent throughout the world today. Harry and Meghan not only gave us an incredible love story, but they also exposed and amplified the lingering impacts of colonialism which have to be addressed if the royal family wants to remain relevant", said Whitney.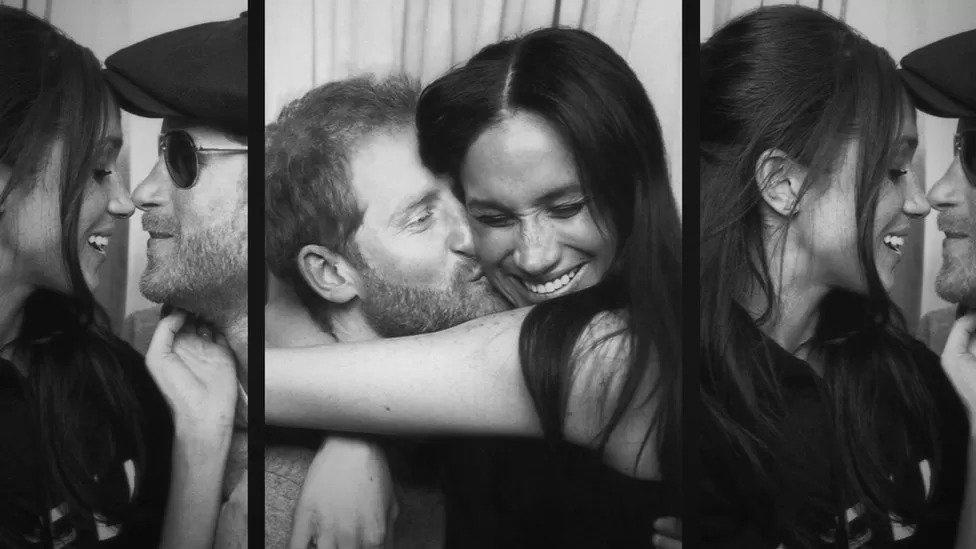 Image Courtesy: Netflix
Reading through such a beautiful bond that Harry and Meghan uphold makes you want to be your best self for your partner. While no story is perfect, it is you who can make yours amazing just like they did. One of the most endearing things about their relationship is the unwavering strength and love that they have for each other and it is nothing less than inspiring.
Do you think Harry and Meghan's love story is one for the ages? Do let us know in the comments below.
Top Blogs on WeddingWire India