Real Couples Share Their Meet Cute Love Story & We're Speechless!
'Awwwing' comes in order every time we hear a cute love story. Here are 5 real cute-meet stories of Indian couples that will bring an instant smile on your face.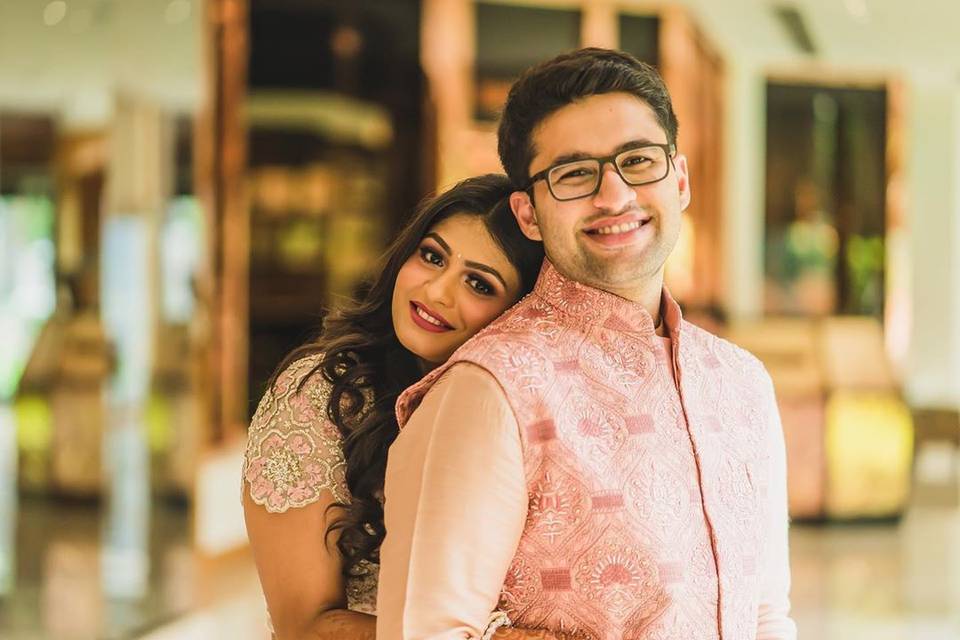 Love over coffee, long-distance love and romantic proposals, we have got them all covered! Every time a couple gets married, everyone gets curious to know how did the two meet. Whether a couple unites in an arranged marriage, or they meet the filmy style, fall in love and then decide to have a Happily Ever After, the stories never cease to be less engaging and interesting.
Which is why we love meeting and learning all about to-be-married and married couples and their love. We got chatty with five couples who had very interesting meet-cute stories to share about how they met each other and their experience getting married to each other. These stories will make you fall in love all over again, guaranteed! So go ahead and read what these couples have to say about love, relationship and marriage.
Aastha & Deepawal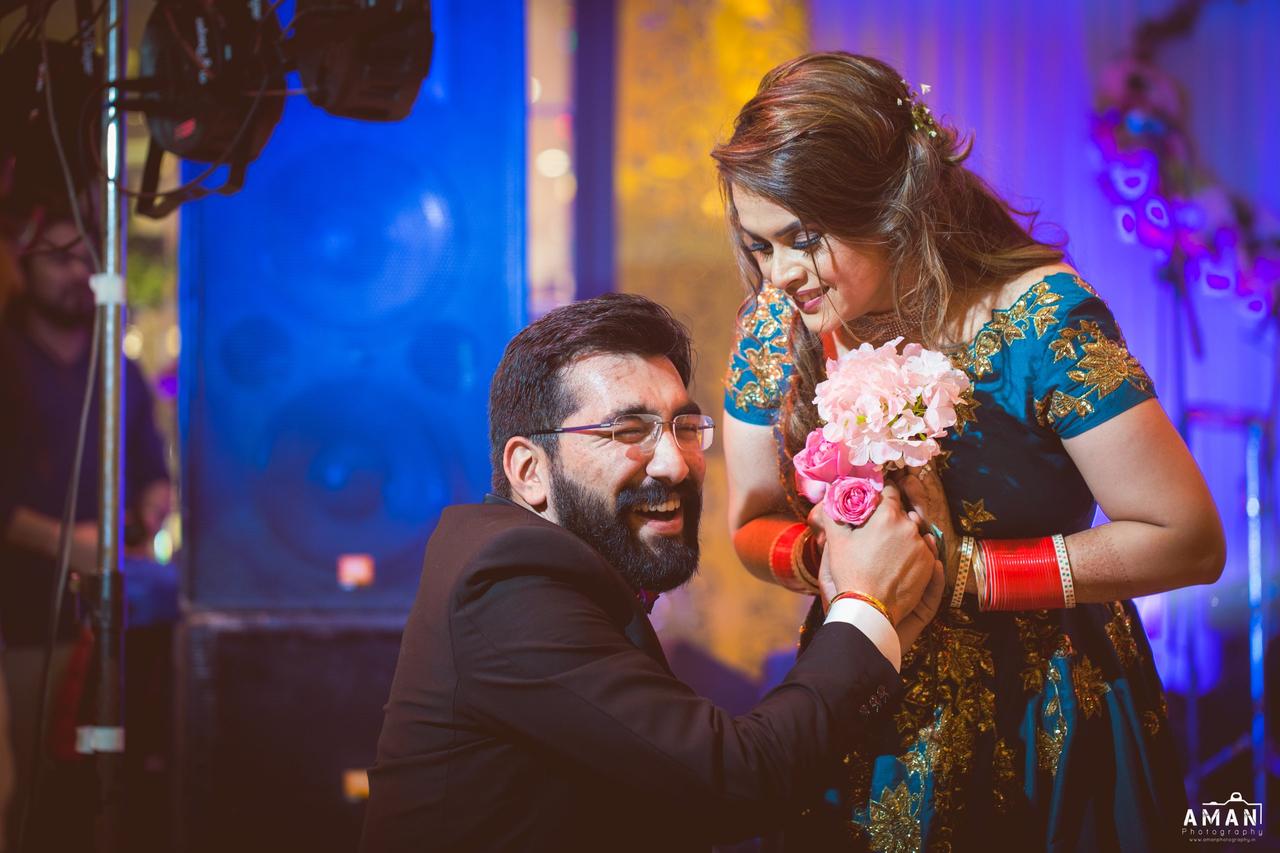 Image Courtesy: Aastha Khurana
Meet Aastha and Deepawal. A match found on a matrimonial website, but their love story began over a cup of chai at a tea cafe. His love for Chai, Kadi Chawal and alcohol, her love for just being herself is what brought the two together instantly. They don't believe in the order of love at first sight, but they definitely felt chemistry at the first meet that over time lead to the bending on the knee by Deepawal eventually.
Aastha still remembers the night of their Cocktail party, when Deepawal promised her that he will take Aastha to meet her parents every other day, just that he wants Aastha to not cry on the day of the wedding. Aastha kept her promise and continues to adhere by it till date. Deepawal, on the other hand, remembers having Phera as his favourite time from the wedding when they both joked and chatted with everyone, which is otherwise a very quiet and slow ritual of the wedding.
Jatin & Neha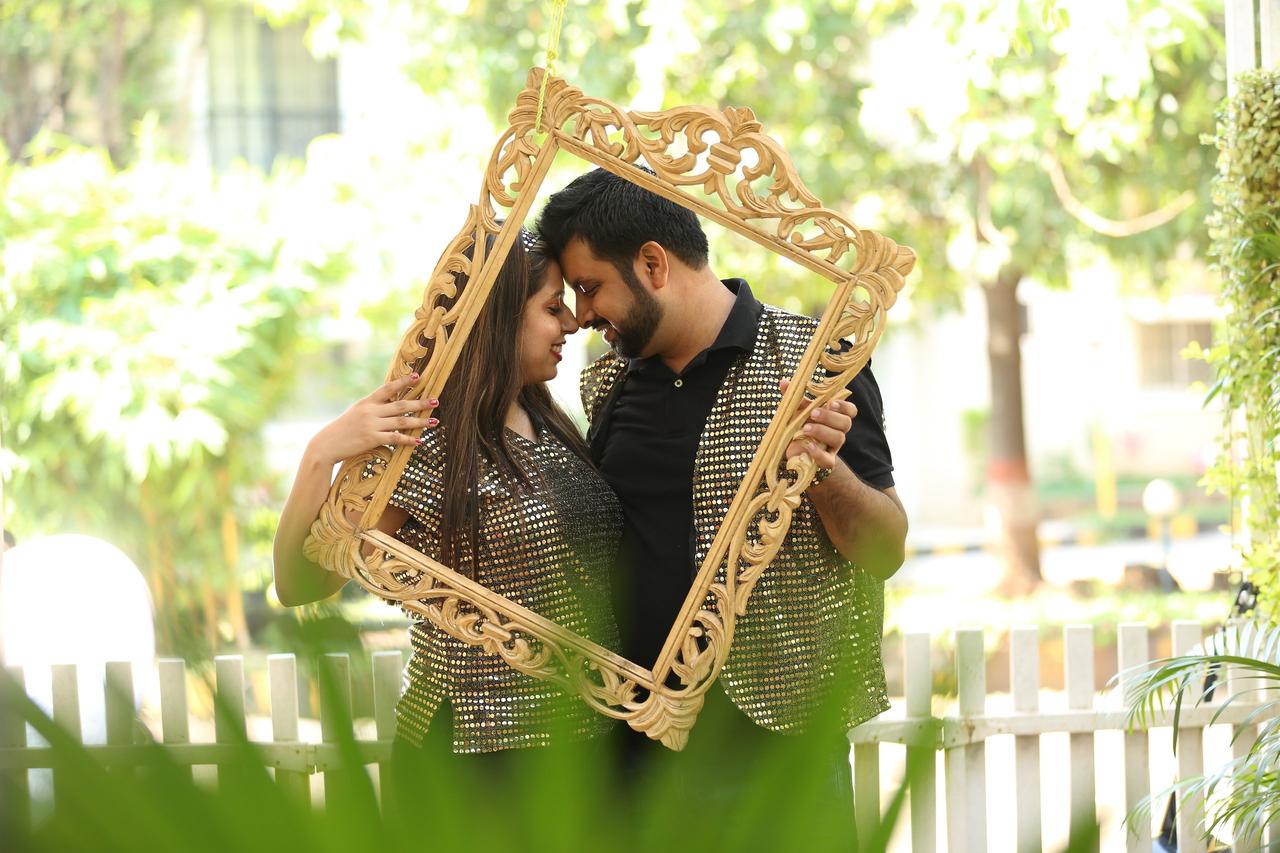 Image Courtesy: Jatin Israni
Their cute love story is an example of long-distance (Delhi-Mumbai) relationships that nurture into a beautiful marriage eventually. Jatin and Neha spent 3 years staying connected digitally and whenever they met, pizza dates happened! The Rishta too was sent across digitally to each other's families via Whatsapp, resulting in their Roka at Delhi and then marriage, where Jatin became teary-eyed when Neha gave a dance performance dedicated to him. Awww!
Arusha & Shekhar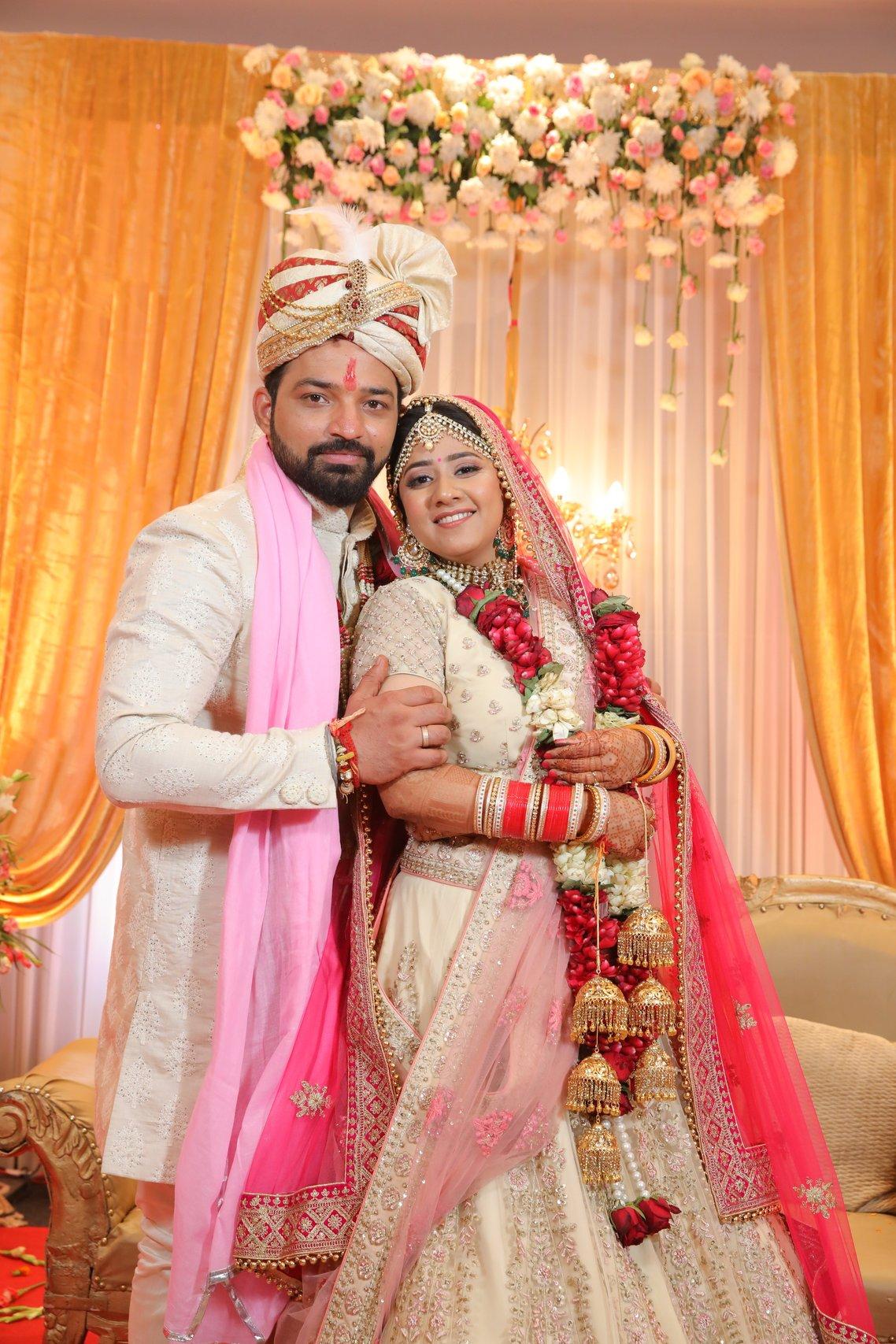 Image Courtesy: Panning Perceptions
When the heart knows, it knows! Arusha and Shekhar's cute love story began much after Shekhar had put in a good impression in front of her mother over conversations. The first time they met, Arusha knew that he was the one for her and her confidence only grew each time he flattered her with his polished social gestures.
Although Starbucks is known to mess up people's names for fun, it was this famous cup on which Shekhar wrote 'Will You Marry Me' and proposed Arusha with a special delivery of Spiced Latte. It was this yes that they cherish every day of their married life now. What was the special moment from their marriage? Every time they looked into each other's eyes, they smiled knowing that a beautiful future awaits them together.
Gaurang & Nikita

Image Courtesy: Nikita Chopra
Playing games online can be life-changing as well. Meet Gaurang and Nikita who met online, where they both decided to play the same game among lakhs of options available and ended up enjoying it together for a whole year. Being from different cities, they met over coffee a year later, when Gaurang was visiting Delhi for some work. That was the beginning of their friendship.
Marriage happened when two best friends decided that it is better to marry someone who understands you and makes you feel comfortable rather than trying to strike a connection with someone else. They both agree that getting married to each other was the best decision that they ever took and just like the theme of their wedding song, Jeena Jeena by Atif Aslam, they too look up to spending each day of their lives in the presence of each other.
Samiksha & Abhishek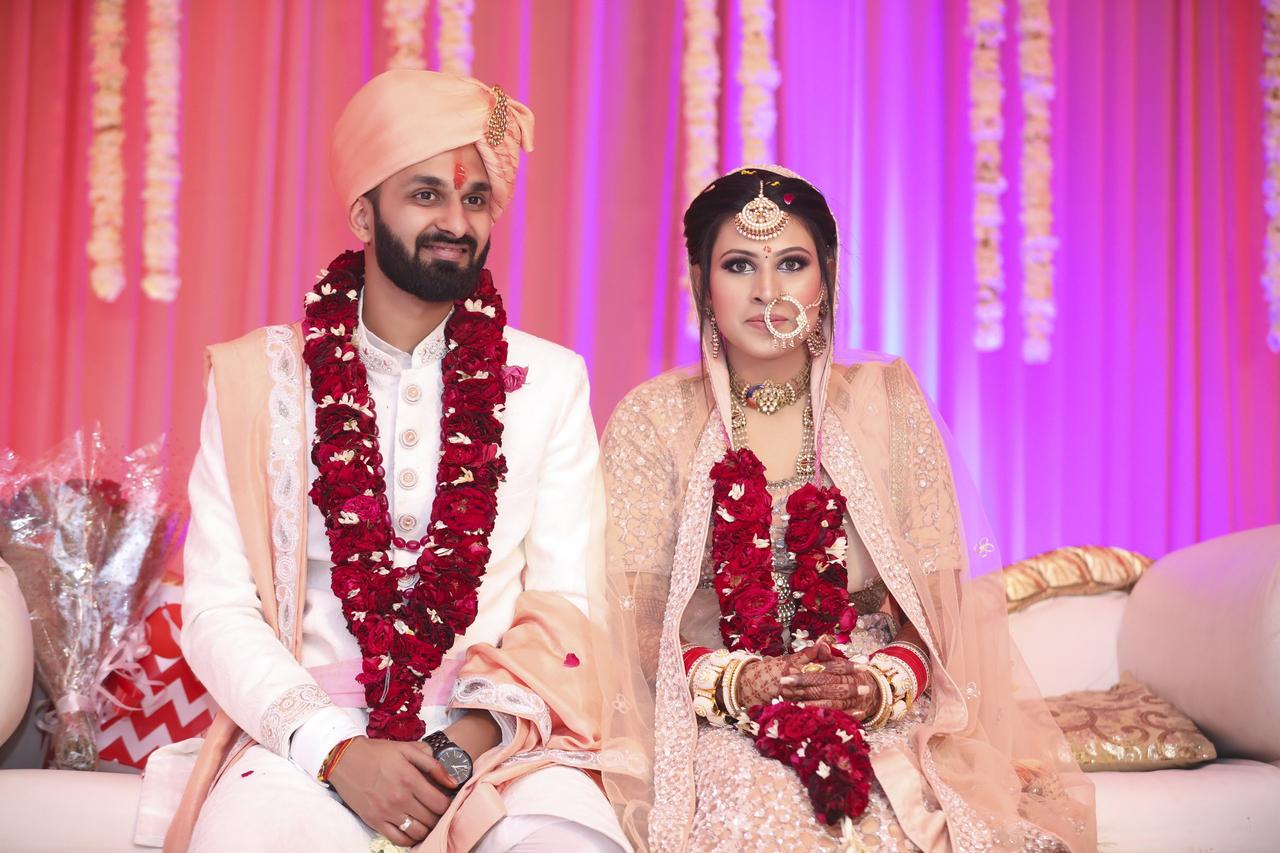 Image Courtesy: Samiksha Jain
Here's a cute love story that actually began in school and grew deeper for over a decade, until they both decided on 'I do'. A truth and dare game in class lead to Samiksha confessing her attraction towards Abhishek, to which he responded months later during a maths class. It was infatuation for Samiksha, but it was love at first sight for Abhishek.
6 years in the relationship and they knew that marriage was the ultimate goal, even when Samiksha's parents were a little unsure about the two. They are happily married now and cannot get enough of sharing their cute love story with the world, as theirs is filmy, romantic and old school style.
We are a little happy teary-eyed reading all these 'Jab We Met' stories. Each of these cute love story experiences are precious and heart-melting. These couples are an example of every other couple who start a beautiful journey when they get married and make us fall in love all over again by their chemistry together.
Wish to share your cute love story with us? Then share your story in the comments section below for us all to read.