The happiest and most romantic part of every love story is the day when two people finally seal their fate together in matrimony. But before the big day can happen, the big question: "Will you marry me?" must be asked. Romantic proposals nowadays are becoming more creative and some very publicised. Some have proposed underwater while some took it up in the air in an aeroplane.
Companies offering the most ingenious wedding proposal ideas have also popped up everywhere. But a very important factor in making these proposals extra romantic is the venue. For the person who wishes to finally take his relationship to a new level, there are plenty of places around the country. Here are some places in India to propose:
1. Taj Mahal Magic in Agra
Taj Mahal is a favourite tourist destination both for local and international travellers. What makes this place very romantic is not just its majestic structure but its background story. The Taj Mahal is said to have been built by the emperor Shah Jahan for his beloved wife Mumtaz Mahal in the 1600s. The magic of this timeless love story could very well set the mood for your romantic proposal.
2. Yacht Cruise at Goa
If you prefer solitude while enjoying the beautiful sunset view over the horizon, Goa is a perfect place for you. You can take a yacht cruise while enjoying a bottle of fine wine. The calmness of the sea may help calm your senses as well once you pop that question.
3. Go Sailing in Dal Lake
If you are not very comfortable with proposing at the sea, try Dal Lake. It has been dubbed as the "Jewel of Kashmir" and has been featured in various Bollywood movies. The Dal Lake in Srinagar is famous for its calm and clear waters and the beautiful view of the sky, especially during sunset, giving you the perfect backdrop for your romantic proposal.
4. Hot Air Balloon Ride at Ranthambore National Park
For a non-conventional proposal, why not take your beloved for a ride in a hot air balloon over Ranthambore National Park? The breathtaking view of nature and the sky brings very positive energy for both of you unless if your love is afraid of heights! Jokes apart, proposing up in the air is truly both romantic and adventurous.
5. Visit the Valley of Flowers in Uttarakhand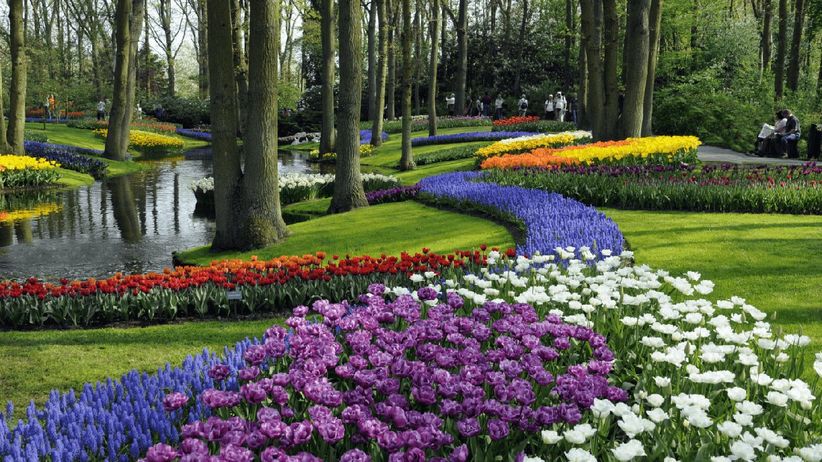 If your beloved is someone who is very fond of flowers, take her to the Valley of Flowers in Uttarakhand. This beautiful natural landscape of colourful blossoms and sweet scents will leave her awestruck. Your romantic proposal will become even sweeter with beautiful flowerbeds around.
6. Go Hiking at Chembra Peak
For adventurers and nature trekkers, there is a place in Kerala where you can capture the overlooking view of the heart-shaped lake. Take your love to a backpacking adventure over Chembra Peak and show her the heart lake before popping the question.
Whichever venue might choose, you SO will be elated to hear those words from you. Apart from these spectacular scenic locations that we chose, you can also pick something that has a sentimental value for him or her. Their childhood home or a place that you met can also heighten your romantic proposal experience. If you're a Bollywood-ian by heart, you can pull off a Sholay proposal towering over where they are standing. Even an underwater surprise while scuba diving can be ideal if you're an adventurous kind of couple.
What plans do you have in mind? Share with us in the comments below.