The 8 Most Romantic Proposal Spots in India for You to Plan It Right
Popping 'the question' is a big deal! So, check out some of the most romantic proposal spots in India where you can create your epic proposal story.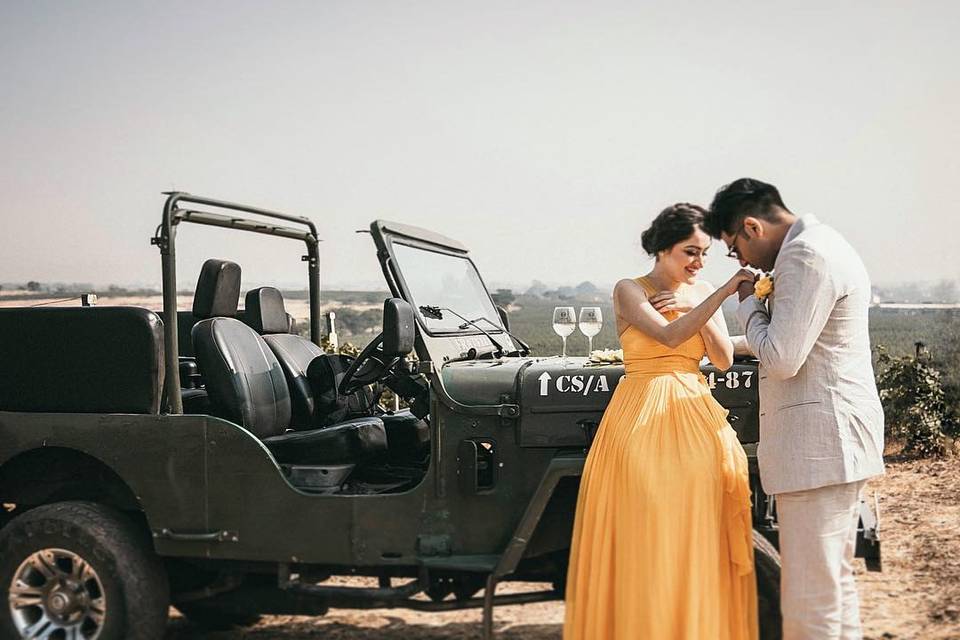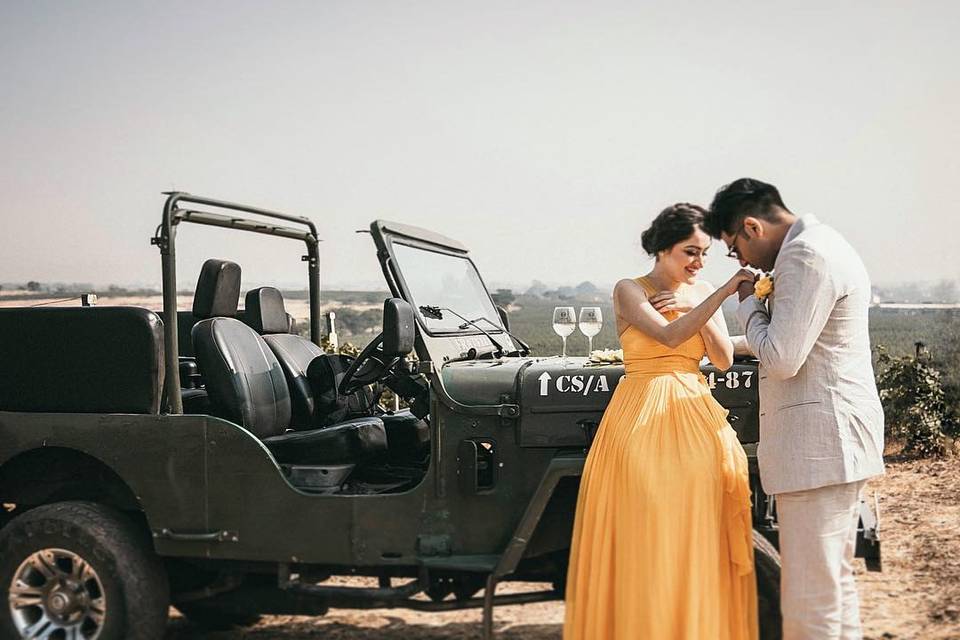 Image Courtesy: Shades Photography India
When you're thinking about designing your proposal you've got to be super sure about every minute detail. And one of such details is the locations where you can plan a surprise marriage proposal in India. Trust us when we say, the visual effects are extremely crucial in your proposal story. The very first element that needs to be taken care of to make your proposal work is choosing the perfect spot for a surprise marriage proposal in India, with spot-on surroundings.
So, here we are, with an exclusive list of the most romantic proposal spots in India for you to explore your proposal ideas in India. Read and pick your favourite.
Chandratal Lake, Spiti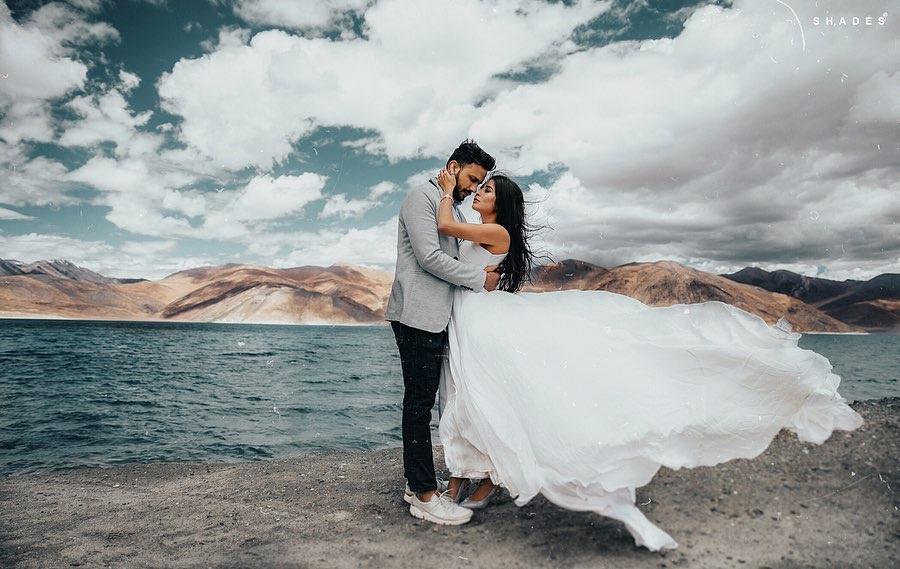 Image Courtesy: Shades Photography India
Imagine this, a crystal clear pristine lake surrounded by the lofty Himalayas and mirroring the perfectly symmetrical reflection on the water. Right on that very location, you ask your partner to marry you using the most genuine proposal quotes coming straight from the heart. We doubt anyone could say "no" to that surprise marriage proposal! The Chandratal lake is known for its serenity and breathtaking views and therefore could be one of the most romantic proposal spots in India if you love the mighty mountains. So take your partner on an adventurous vacation and make it a memorable one.
How to reach: Distance from Manali- 140 km. Drive from Manali-Batal or Manali-Kunzum pass for about 2 hours. 9 hours trek from Kunzum pass. 2 hours drive from Batal.
Cherrapunji Living Root Bridge, Meghalaya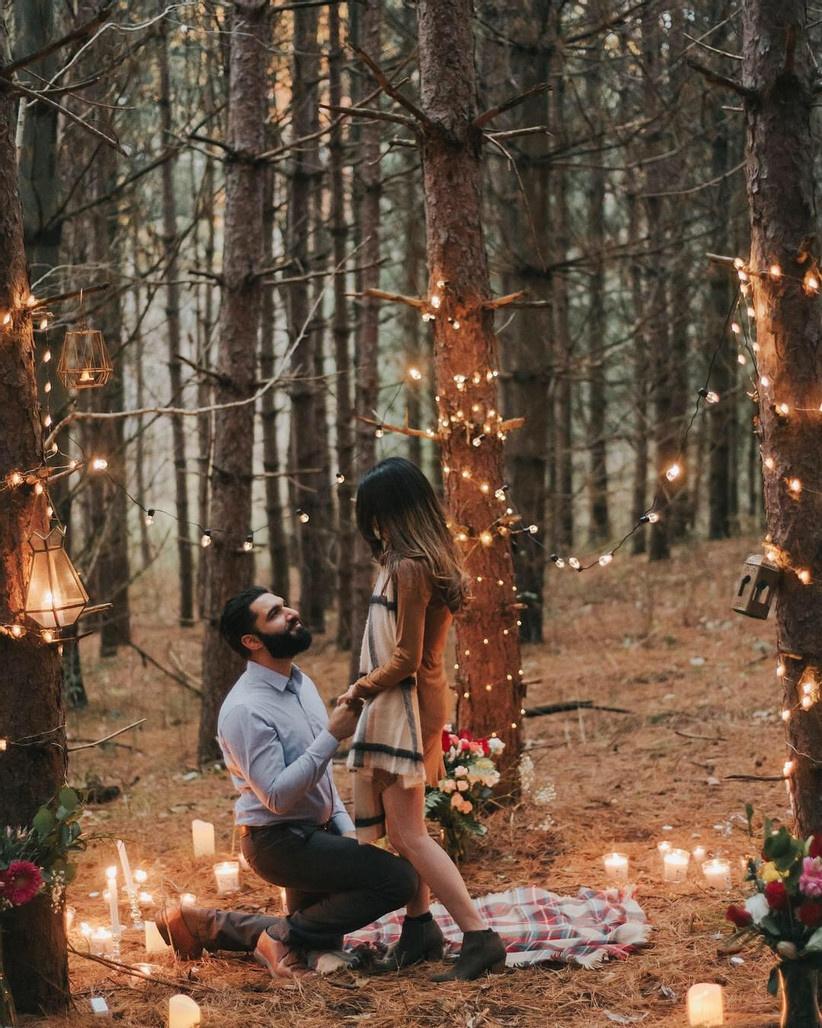 Image Courtesy: Tirath Shergill
The double-decker living root bridge in Cherrapunji is one of the marvellous creations of nature nurtured by the Khasi tribe. And if you're looking for the most romantic proposal spots in India, you must check this stunning beauty from North East. Propose her in front of this grand backdrop and you will get some Insta-worthy pre-wedding shoot photos along with a great story.
How to reach: Distance from Shillong- 63kms. 3 hours drive from Shillong to Riwai Village. Another 15 minutes walk from the village.
Chand Baori Abhaneri, Rajasthan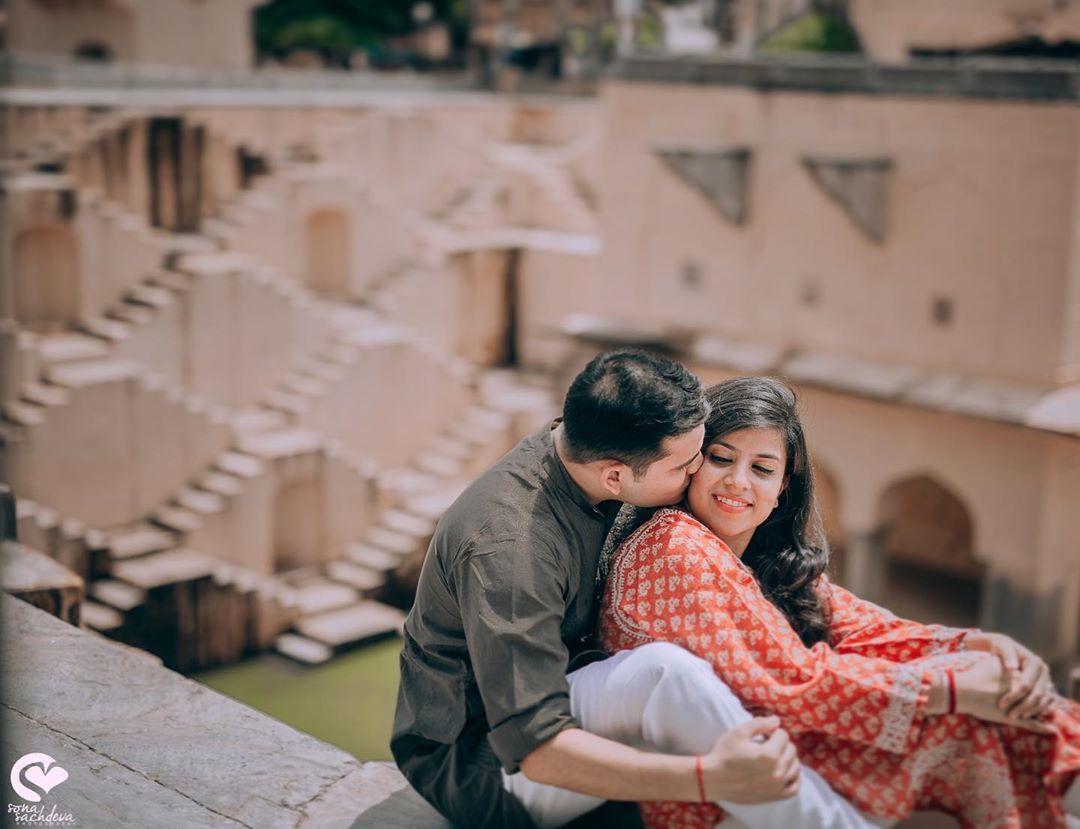 Image Courtesy: Sonal Sachdeva Photography
Chand Baori or Chand Baoli is one of the deepest and largest step-wells in India. The brilliant architecture displaying a mesmerising play of lights and shadow makes this a picturesque and hence one of the most romantic proposal spots in India. Take a trip to this historic Baoli to experience some surreal visuals. Wear ethnic co-ord outfits in contrasting colours like white kurta-pyjama and white Chikankari suit for the perfect frame.
How to reach: Distance from Jaipur-93kms. It's a 2-hour drive through NH21 to the Abhaneri village.
Paradise Beach, Pondicherry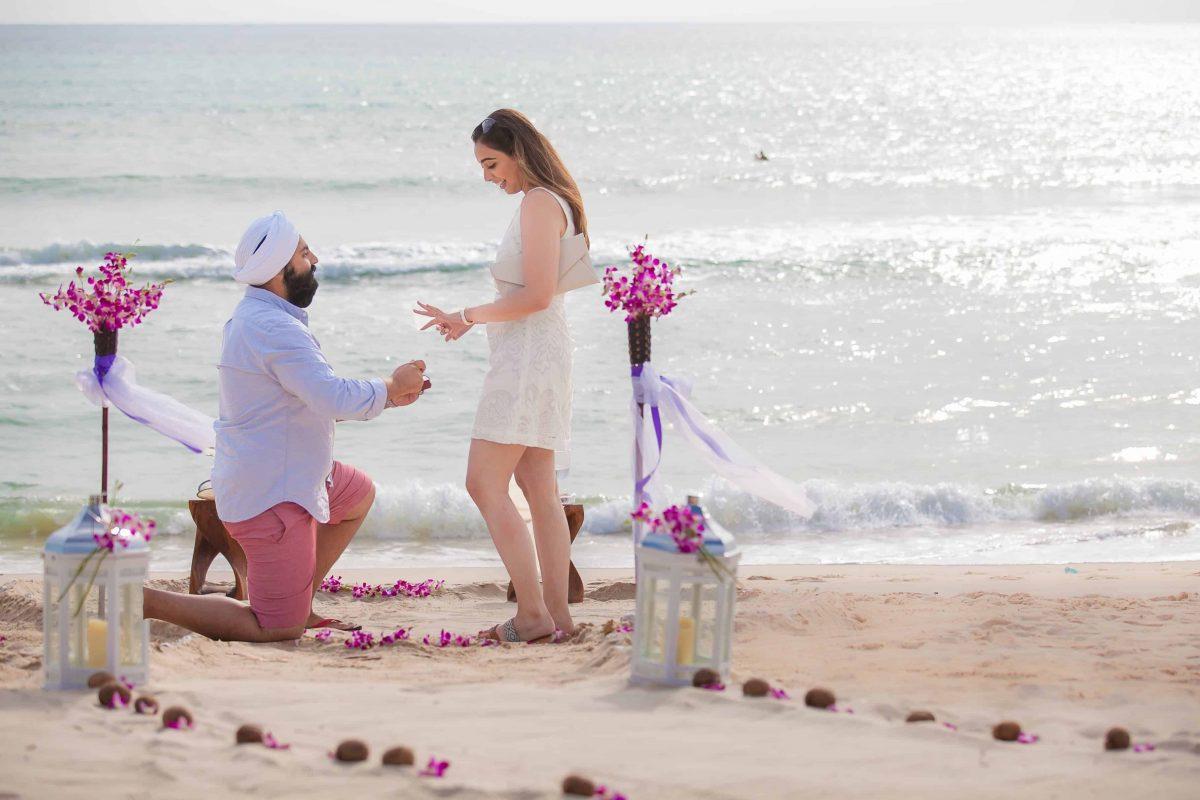 Image Courtesy: Bespoke Experiences
Explore the virgin Paradise beach in Pondicherry and your search for the most romantic proposal spots in India might just be over. With hardly any tourists around, this secluded beach is ideal to pop the magical question. Take an early morning boat ride from the pier, propose in style by the waves with a sparkling diamond ring, enjoy the private-island feel, relish some delicious coconut water and spend a whole day in paradise.
How to reach: Distance from Pondicherry town- 7kms. Take a bus or auto till Chunnambar boathouse that takes about 15 minutes. Boat ride from Chunnambar to Paradise beach for 30 minutes.
Princep Ghat boat ride, Kolkata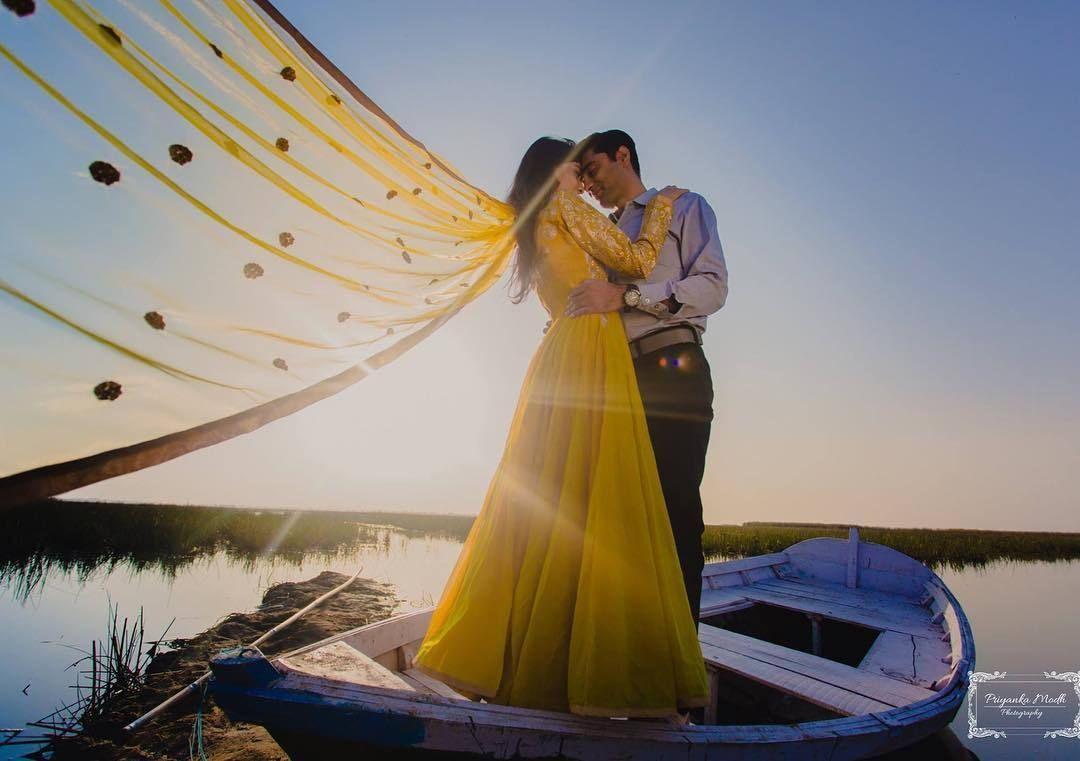 Image Courtesy: Priyanka Modh Photography
Let's hop on the oh-so-romantic love boat of the city of Joy for some good old fashioned romance. Kolkata's boat ride at Princep Ghat is a hot spot for couples. If you're in love and want to express it right, a boat ride over the Ganges will help you create the ambience. Sport some Bengali style outfits like kurta jeans and a simple cotton saree and recreate old Bengali film sequences in your own way. When you propose your partner while the Ganges breeze embraces you, your long prepared love poems will sound even sweeter.
How to reach: Take a metro to Esplanade and hire a cab till Princep Ghat. Takes around 12 minutes.
Rooftop Restaurant Pichola Lake, Udaipur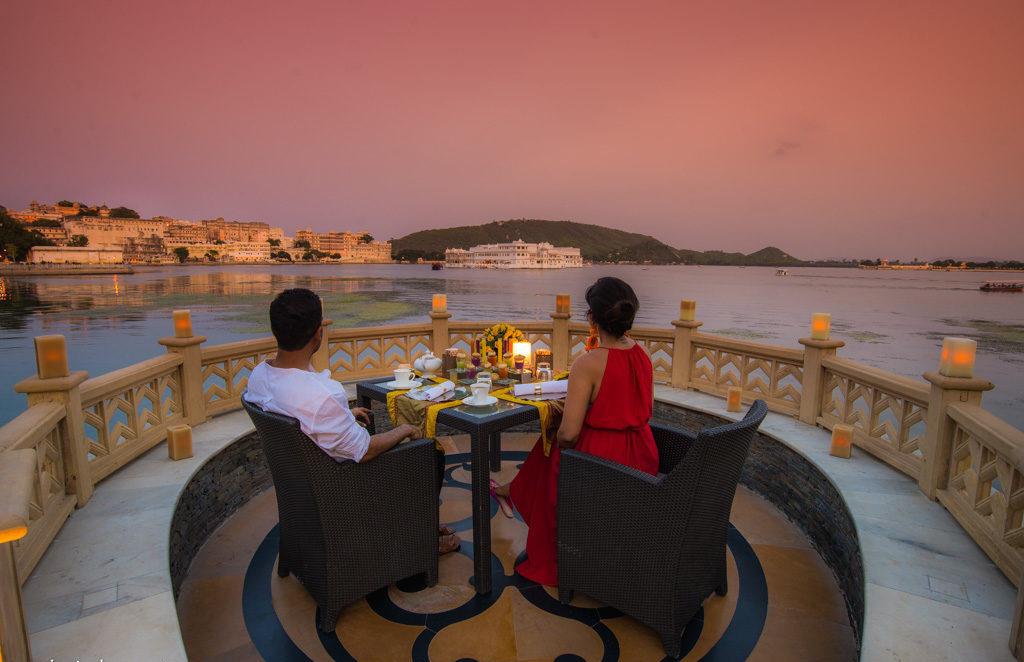 Image Courtesy: Bruised Passports
What's a better way to propose to your partner than taking her out on a romantic dinner? A romantic dinner on a rooftop restaurant overlooking the gorgeous city of lakes- Udaipur. One of the most romantic proposal spots in India has to be one such restaurant on Lake Pichola. While you plan your pre-wedding vacation at a luxe resort in Udaipur, wait for the right moment to ask her. With candlelit dinner, soft romantic music in the background, champagne, and a magnificent lake view around you, the magic is just waiting to happen.
How to reach: Take a charming tonga ride around the city before you reach the lake restaurant.
Ziro Point, Arunachal Pradesh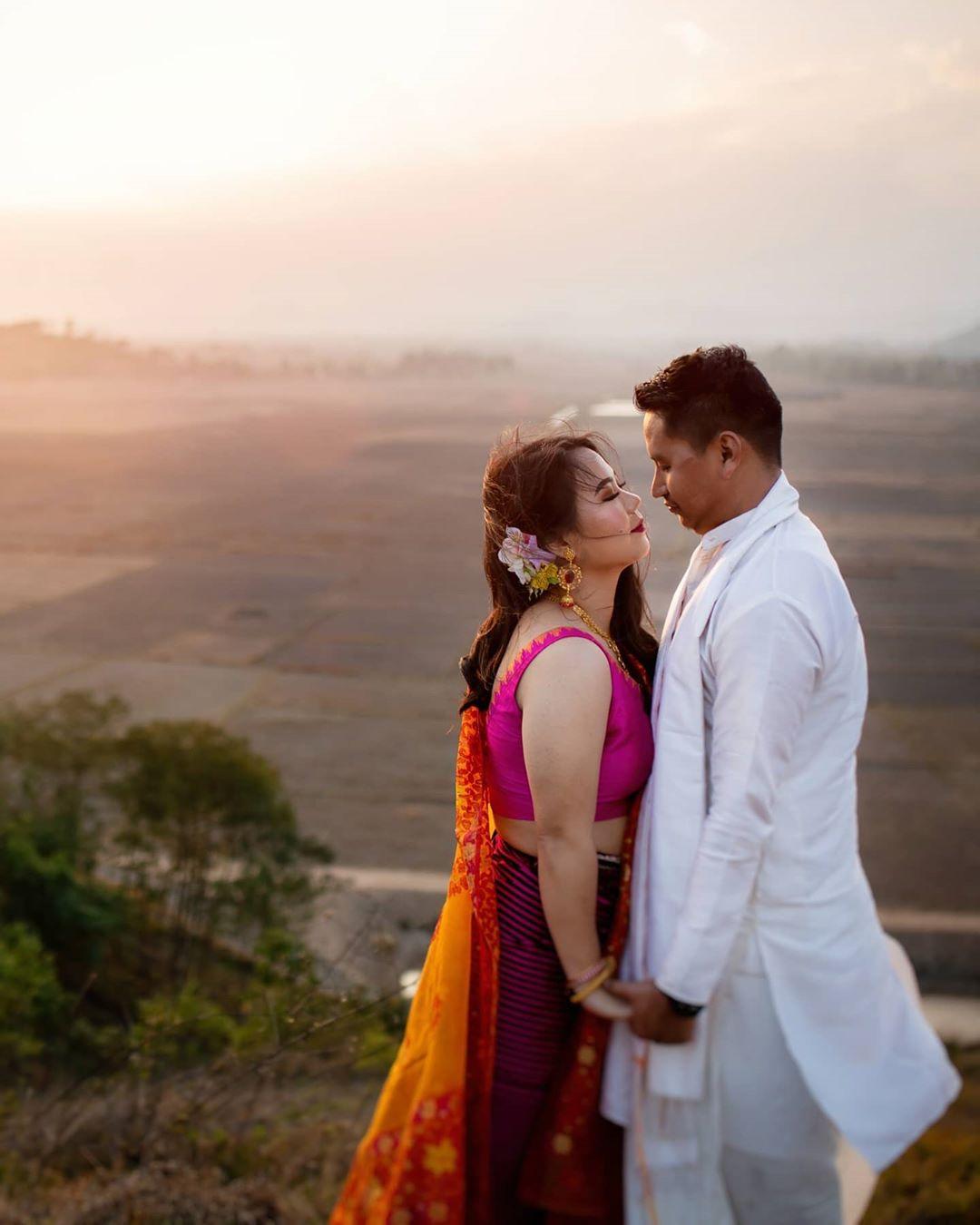 If you two are a music-loving couple, you must use Ziro point, one of the most romantic proposal spots in India to your advantage. Visit Arunachal Pradesh during the Ziro Music Festival that takes place around September. Propose to your partner right before the concert starts to make things more exciting. The Ziro point is also a spectacular snow-capped landscape and if you visit during the winter.
How to reach: Nearest flight till Guwahati. Take a 12 hour night bus from Guwahati to Ziro Valley.
Sula Vineyards, Nashik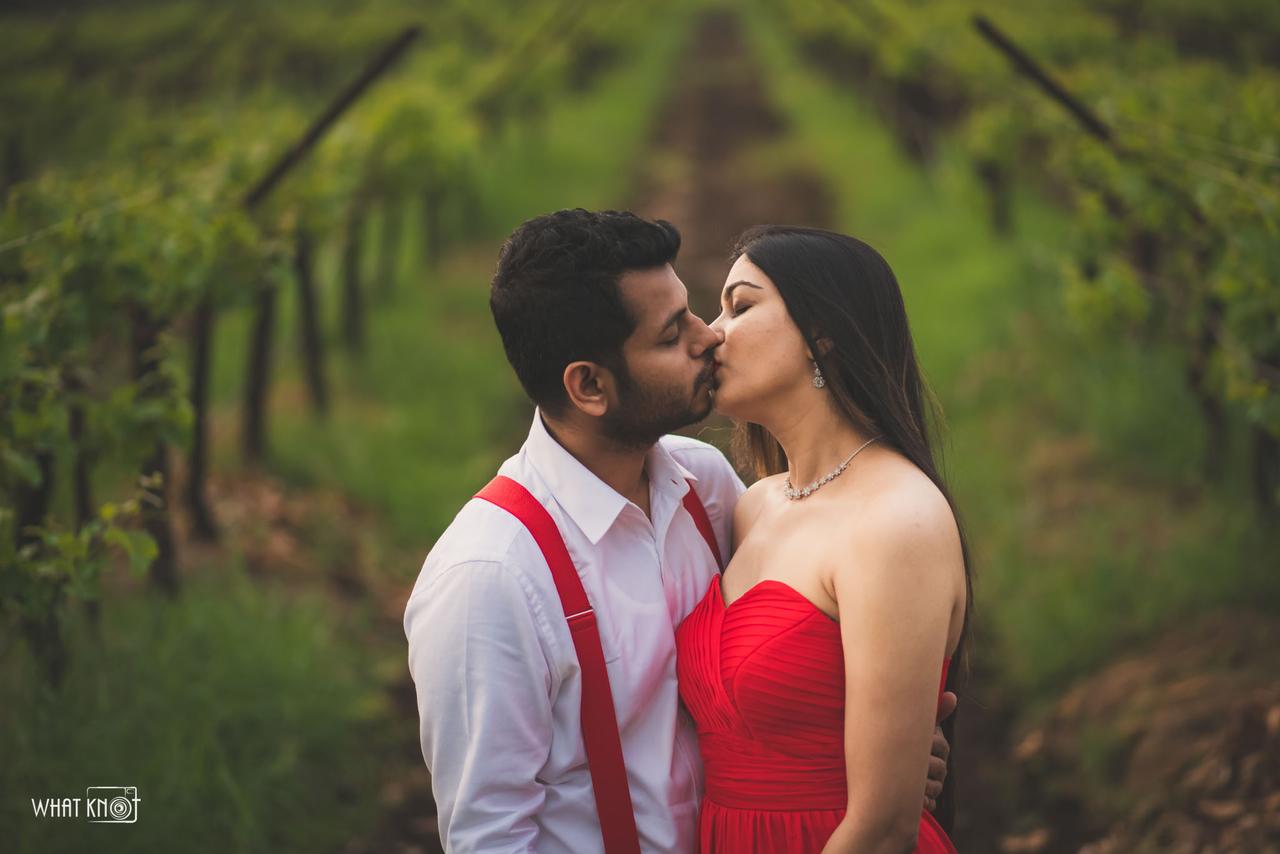 One of the most romantic proposal spots in India and also one of the most happening one is the land of vineyards- Nashik. Spend a weekend at the Sula vineyards, arrange a wine tour, and pop the magical question amidst the sultry vines. Go on a wine tasting tour to celebrate the new beginning of your life and cap the night with a scrumptious dinner...and more wine. This is one of the best proposal places in and around Mumbai.
How to reach: It's a 4-hour 30-minute drive from Mumbai while just about a 30-minute drive from Nashik.
Plan your proposal meticulously. Keep every little aspect in mind. Especially take extra care while choosing the most romantic proposal spots in India because like we said before, location matters. Prepare your proposal lines but don't just mug them up. Keep things natural and genuine. Research well about the entry fees, accommodation options, opening and closing time of the particular spot. You don't want any kind of surprises to spoil the plan. And most importantly, bare your heart and be yourself. That's what would make your partner say "yes"!
Which romantic place did you choose to propose? Share your proposal story with us in the comment section.