Udaipur Resorts To Consider While Planning Your Heritage Wedding
In your search for Udaipur resorts, we are here to help. Here are some options that are a must-visit before zeroing down on your final venue,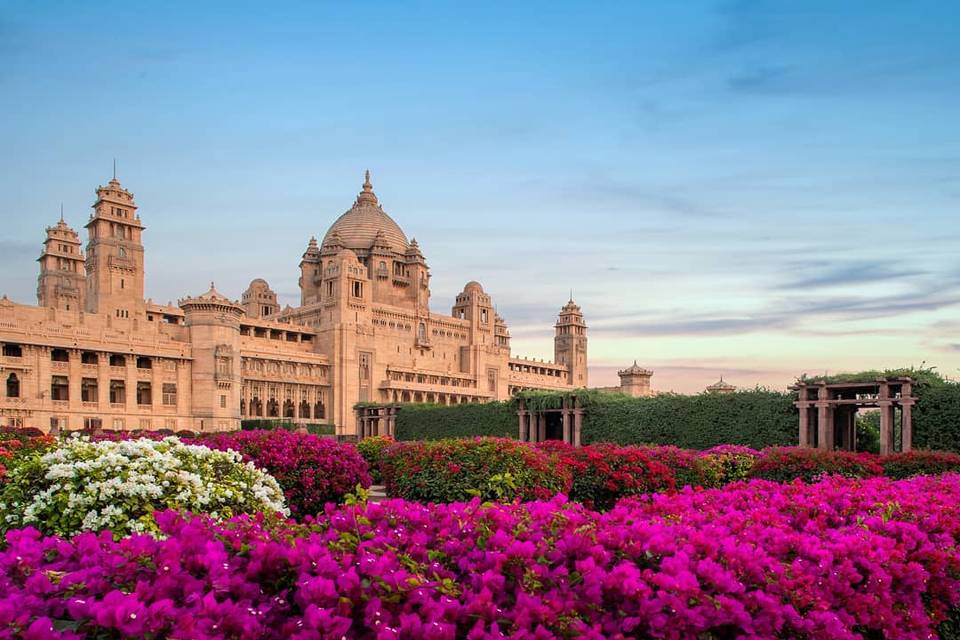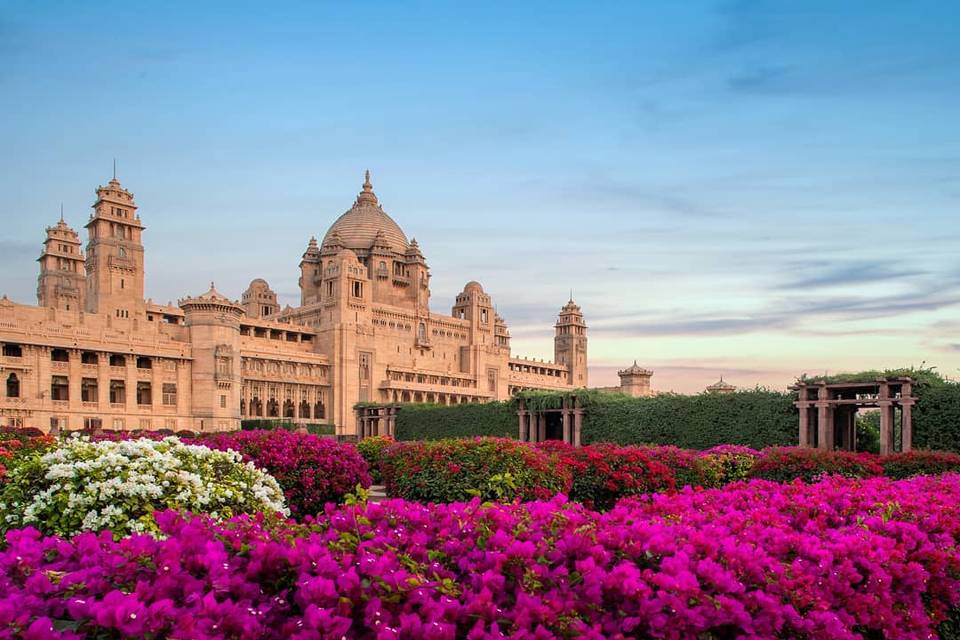 This small city of Rajasthan is a major attraction when it comes to Indian weddings. The lake as the backdrop, Udaipur undoubtedly is every bride and groom's dream destination too. Apart from having the traditional landscape that is a perfect Indian wedding backdrop, this city is also the most hospitable one in the country.
With hundreds of resorts and the capacity to accommodate a large number of guests, there is nothing about Udaipur that you wouldn't like. So brides, grooms and families that want to go that extra mile to make their wedding an exclusive yet memorable one, Udaipur resorts are your best bet and we take guarantee of it.
If you're confused as to how to start planning the big day, don't worry we've got you covered. The first and foremost decision that you need to make is of the wedding venue. Now keeping in mind what you want your venue to be like, what your guests would enjoy, and what fits your budget, let's start looking at Udaipur resorts that seem to be a good match. To make this simpler we've put together a list of our favourite Udaipur resorts and reasons why they can be the perfect match for you. So go ahead and choose your pick.
1. The Oberoi Udaivilas, Udaipur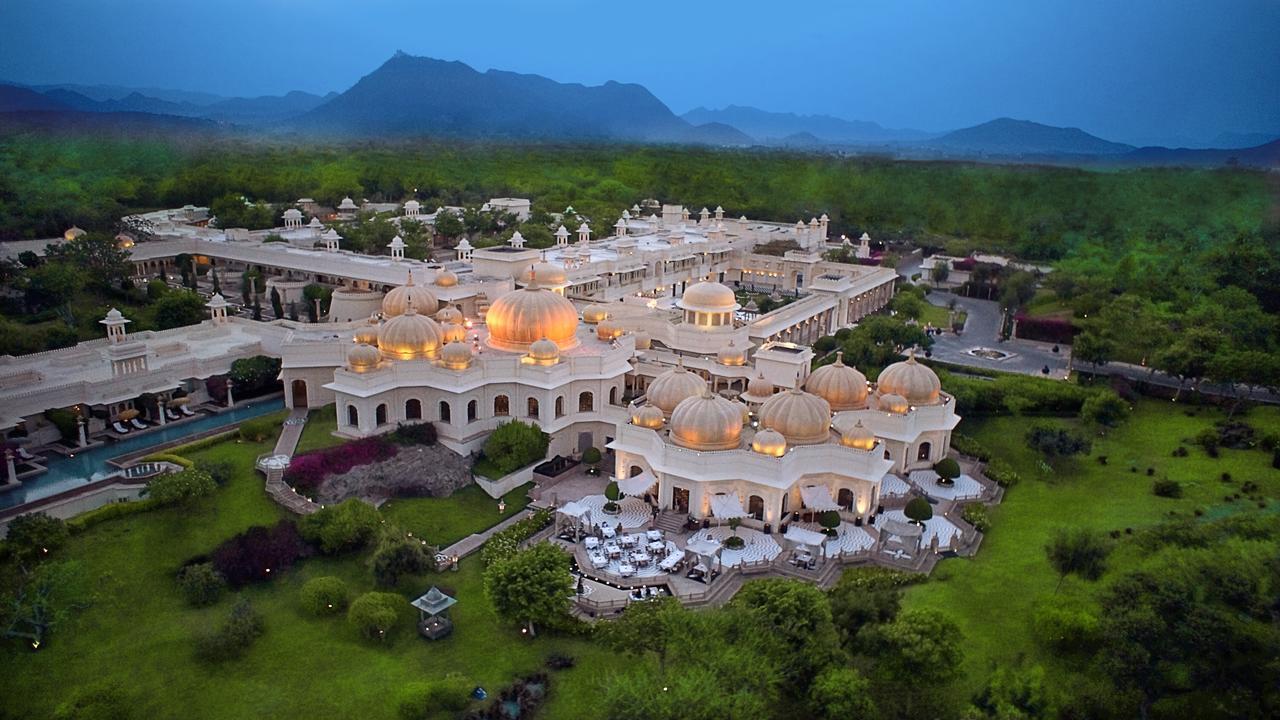 The Oberoi Udaivilas has to be our first pick as the Yeh Jawaani Hai Deewani fever is still not over. If a beautiful backdrop and artistic luxury are what you're looking for then this is one of the best Udaipur resorts to choose for an Indian wedding. With 87 rooms and 4 luxury suites, it can host up to 200 guests for your big day. The grounds on which the Oberoi Udaivilas stands today used to be the hunting grounds of the Maharana of Mewar.
Approximate Budget to Book the Entire Resort for a 2 Day Wedding- ₹2.5 Cr
2. The Amritara Gogunda Palace, Udaipur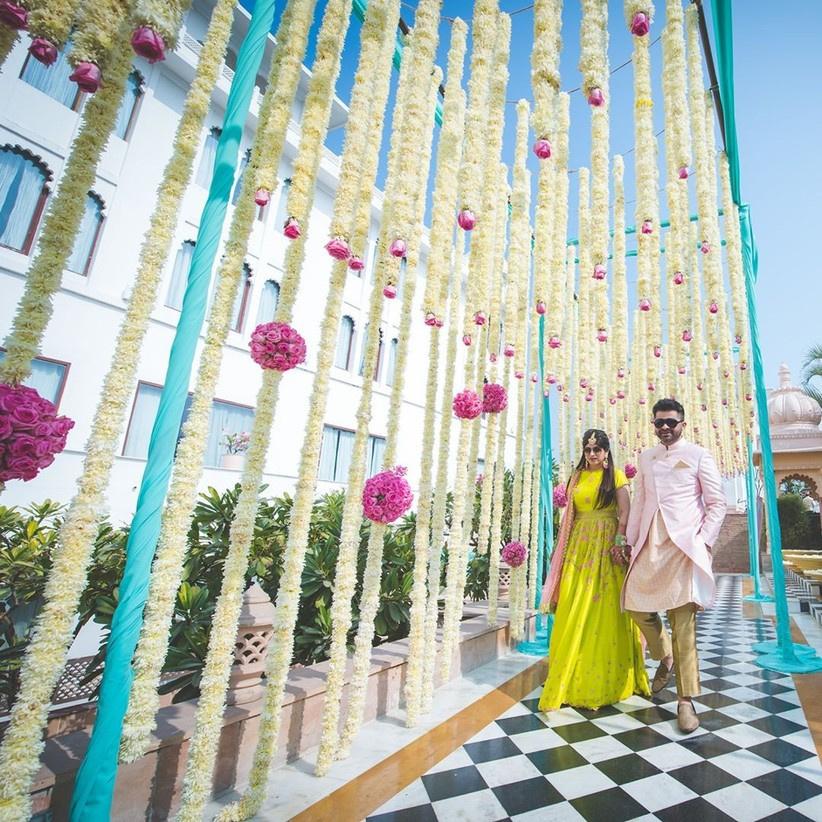 This Amritara private Udaipur resort is an authentic palace-fortress from the 16th century. With heritage walks of the nearby village this place is truly an experience that you and your guests would love to enjoy. For those looking for an authentic feel of the royal backdrop and not a more luxurious one, then this place is a must-visit for you before you narrow down on your venue choices.
With over 100 rooms including the Gogunda Suite and the Raajmahal suite, this is one of our favourite Udaipur resorts that can accommodate more than 200 guests.
Approximate Budget to Book the Entire Resort for a 2 Day Wedding- ₹30 Lakhs
3. Ramada by Wyndham Udaipur Resorts and Spa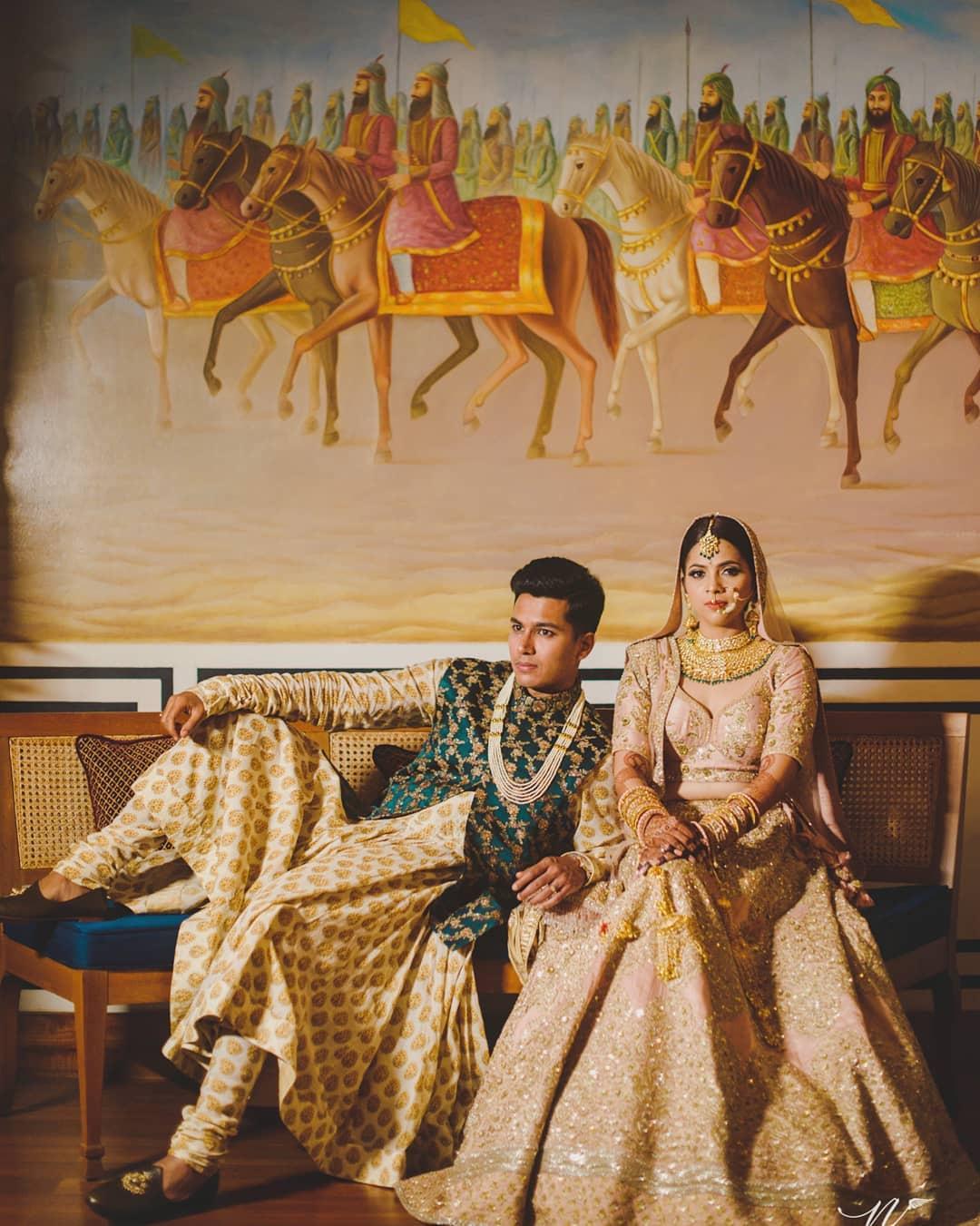 One of the best lake view hotel and resort in Udaipur, Ramada boasts of the most hospitable and well-trained staff at your service. They are sure to take better care of your invitees than you yourself can. From luxurious rooms to a sprawling lawn that is amidst lush greenery, this can be one of your top favourite Udaipur resorts while zeroing down on the wedding venue.
For those looking for a venue that allows them to set the mood for the wedding functions and décor in their own style, Ramada by Wyndham is the perfect place for you.
Approximate Budget to Book the Entire Resort for a 2 Day Wedding- ₹40 Lakhs
4. Taj Aravali Resort & Spa, Udaipur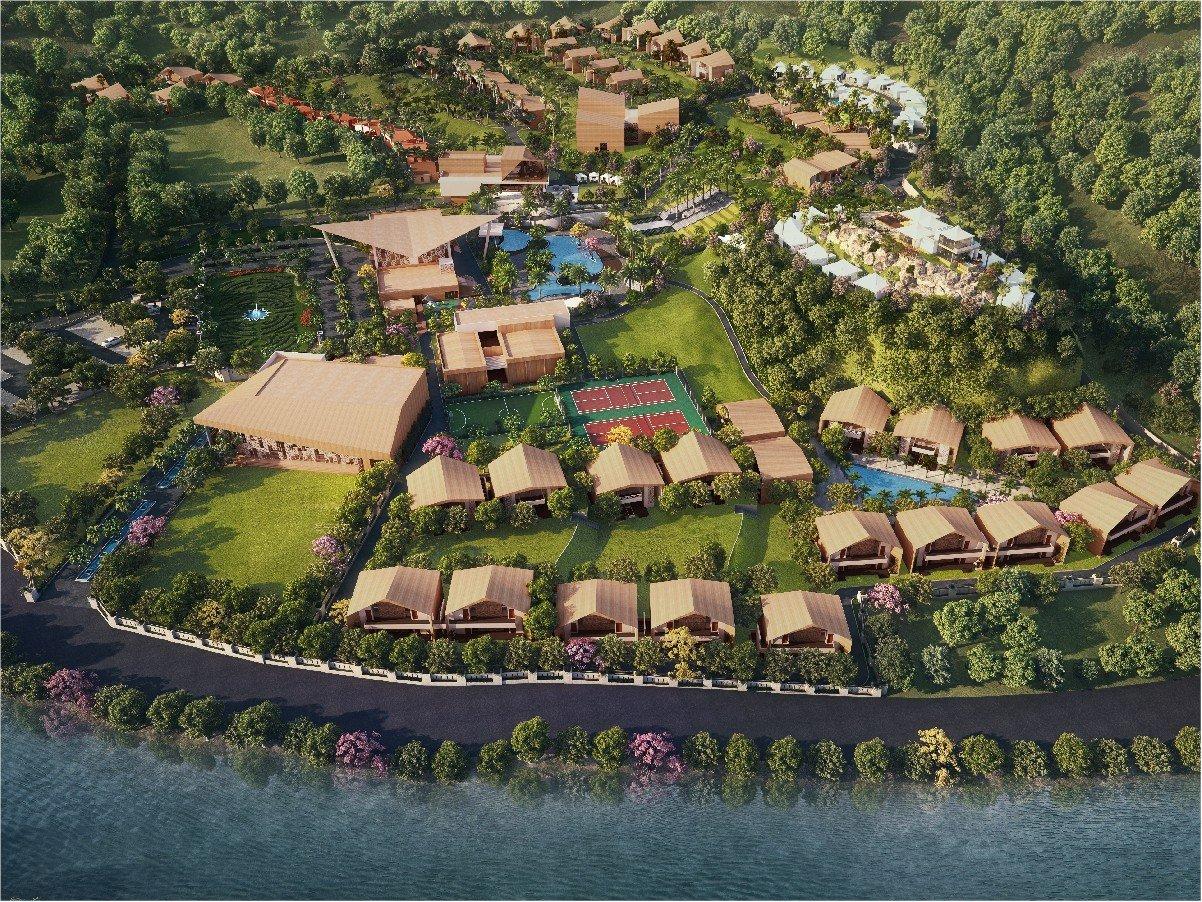 Image Courtesy: Taj Aravali Resort and Spa
Choosing Udaipur as the destination for your wedding but not looking for the usual palatial backdrop and traditional landscape? Then Taj Aravali is one of the best Udaipur resorts to top your list. Apart from setting new standards of luxury, this place has a dramatic landscape amidst lush green gardens that sure add to the feel and vibe of the place. Their contemporary, ergonomic design philosophy will not just stun your guests but also add to your wedding décor as it has been inspired by Rajasthani architecture and its famed nomadic culture. With over 92 well-appointed rooms, we rate this option as one of the highest in terms of striking the right balance between heritage and luxury.
Approximate Budget to Book the Entire Resort for a 2 Day Wedding- ₹60 Lakhs
5. RAAS Devigarh, Udaipur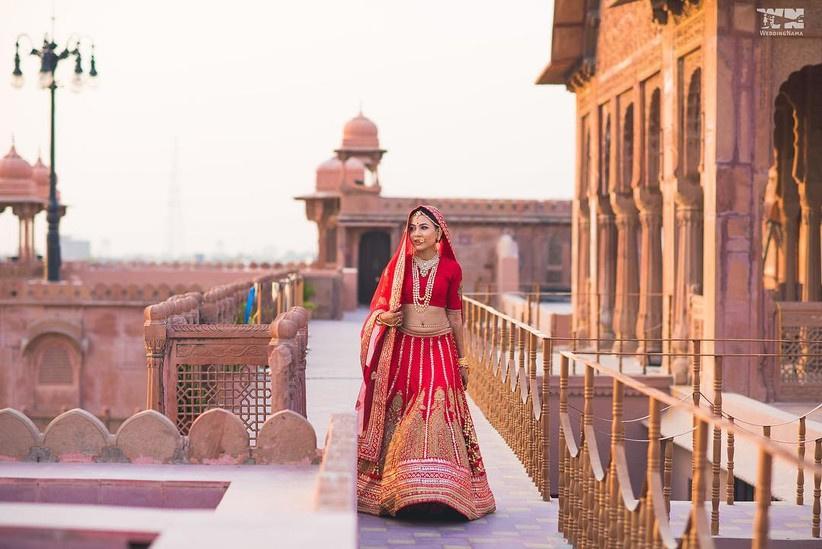 RAAS Devigarh is a luxury boutique hotel with a blend of old and new and has 39 unique suites for your guests. Families that are looking to have a very exclusive small gathering for the wedding must give this beautiful place a visit. It can accommodate up to 100 guests and assure you the best hospitality to these near and dear friends and family. We rate this as one of the most unique Udaipur resorts made for a millennial kind of wedding that has a close-knitted guest list and way too much Dhamaka.
Approximate Budget to Book the Entire Resort for a 2 Day Wedding- ₹30 Lakhs
6. The Lalit Laxmi Niwas Palace, Udaipur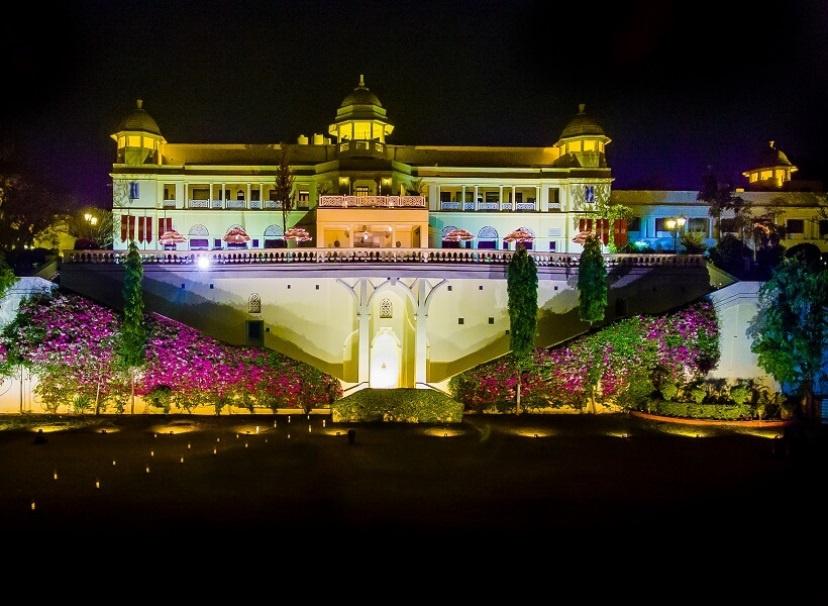 Being the premier heritage Udaipur resorts, the Lalit has the most beautiful accommodation with 55 rooms and suites - spread over two wings that have all-inclusive amenities. Its palatial setting amidst Aravali hills is the perfect location for your grand wedding. From the utmost comfort for your guests to the heritage backdrop for the wedding functions, this place has it all.
Its touch of old-world charm and grandeur also allows you options amongst its comprehensive range of indoor and outdoor venues for your big day. It goes without saying that all these options come with a stunning view of the city that you and guests will love.
Approximate Budget to Book the Entire Resort for a 2 Day Wedding- ₹70 Lakhs
7. The Ananta Resorts & Spa, Udaipur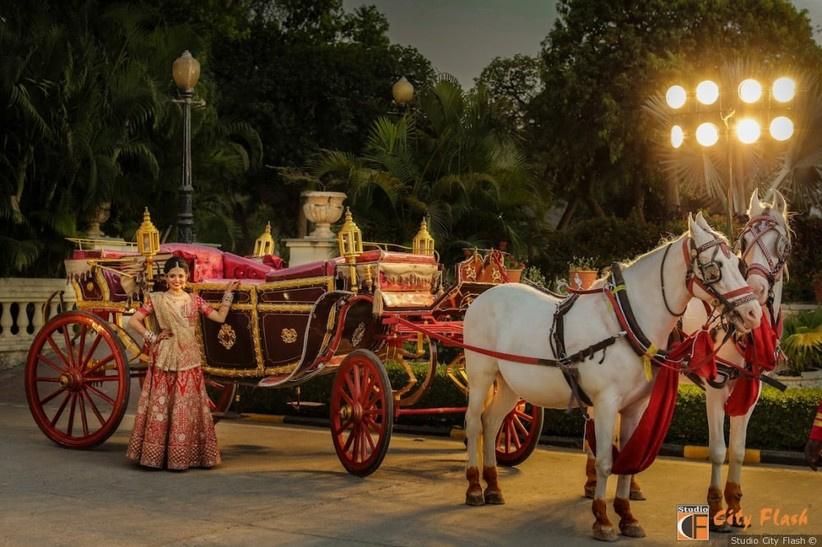 One of the largest Udaipur resorts with over 206 contemporary villas that can accommodate over 400 guests and the largest divisible banquet in Rajasthan, the Ananta is for families to host their big fat Indian wedding. The sprawling Aravalli lawn and Varmala Gazebo at the Ananta Udaipur are specially designed for Indian weddings to create once in a lifetime experience for the bride, groom and their guests. Hence we rank this as one of the largest Udaipur resorts that give you a delightful 5-star experience tailor-made to your needs and requirements.
Approximate Budget to Book the Entire Resort for a 2 Day Wedding- ₹50 Lakhs
While our list of favourite Udaipur resorts has a handful of the best, the city has many more luxurious as well as moderately luxurious options that you can choose from. Budget plays a huge role in zeroing down any property for weddings, and therefore we have tried to list out different categories of Udaipur resorts hoping that you might find your match. The second most important factor is how big the property is and how many people can it accommodate at a time. So see for yourself which property matches the strength of guest list and then go visit the ones that cover your basic checklist.
Have you been to any of these Udaipur resorts for a wedding before? Tell us in comments, how your experience has been and which one would you choose for your own.